Get ready for melty bead fun with these free Perler bead patterns that everyone will love. Save our Perler bead designs for summer boredom busters or rainy day crafts. You can download the patterns for free and print at home.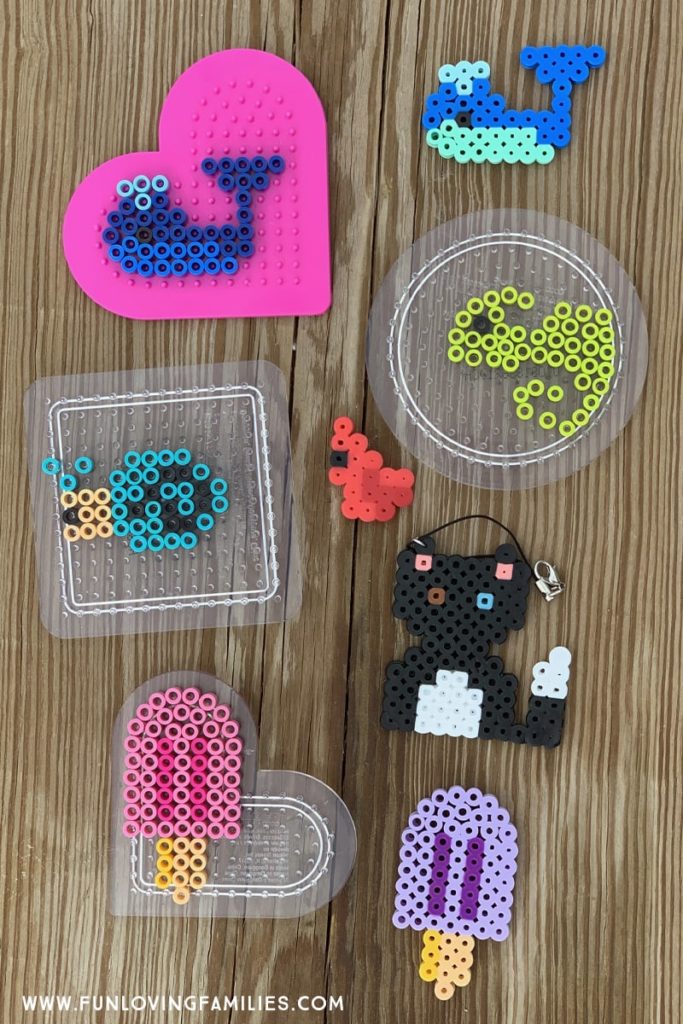 If you've followed this blog for some time, you've probably realized that we do a fair amount of crafting with Perler beads (we call them "melty beads"). Last year we shared our Christmas Perler bead patterns, and of course we had to include "create with melty beads" on our Summer Bucket List.
When we get our beads to start crafting, we either start with a quick search online for perler bead ideas, or we just go for it and start making our own patterns. Both are totally fine and fun options.
But, it got me thinking…
Why don't we just go ahead and post our own melty bead creations when we make them, and share them here for others who are out there looking for ideas.
To that end, we'll be updating this page periodically with our own free Perler bead designs (or tell you where we find other awesome free patterns). If you'd like to share your creations online with others, please just link back to this page if you use one of our designs.
Perler Bead Patterns
Here's our growing list of free Perler bead patterns that you can download and use, or just get inspiration from.
Easy Perler Bead Patterns
Easy fairy garden patterns: The garden gnome is the largest piece in this set, and he can fit on one large square Perler Bead canvas. All of the pieces are quick and easy to create, making them a great choice for younger kids.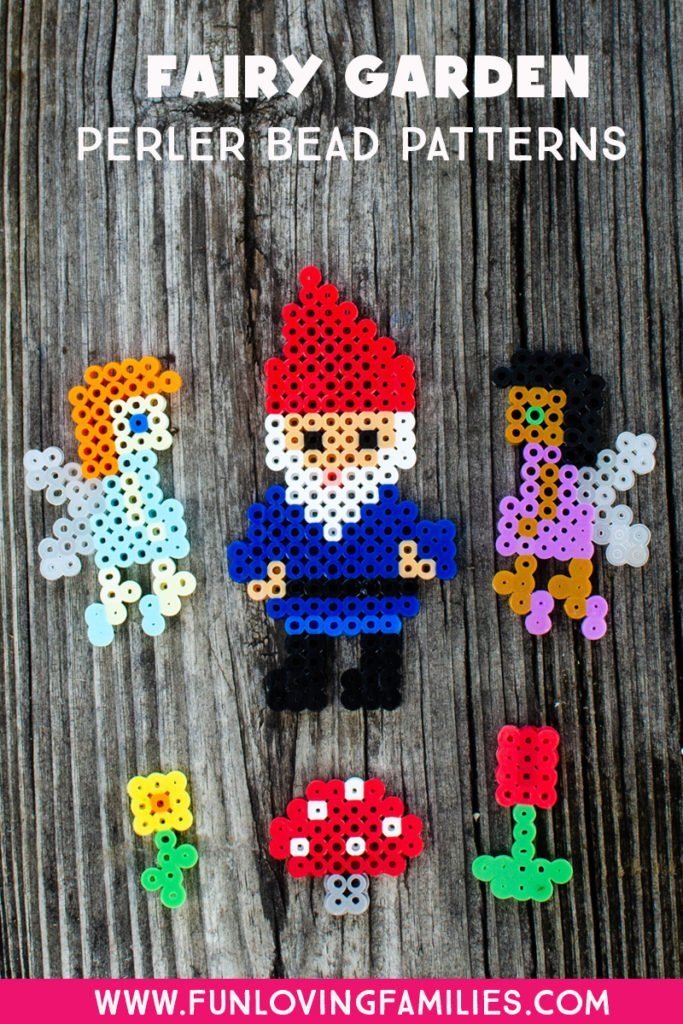 Animal Perler Bead Patterns
Chameleon Perler bead pattern–  You'll need one large square Perler bead canvas to make this cute fella.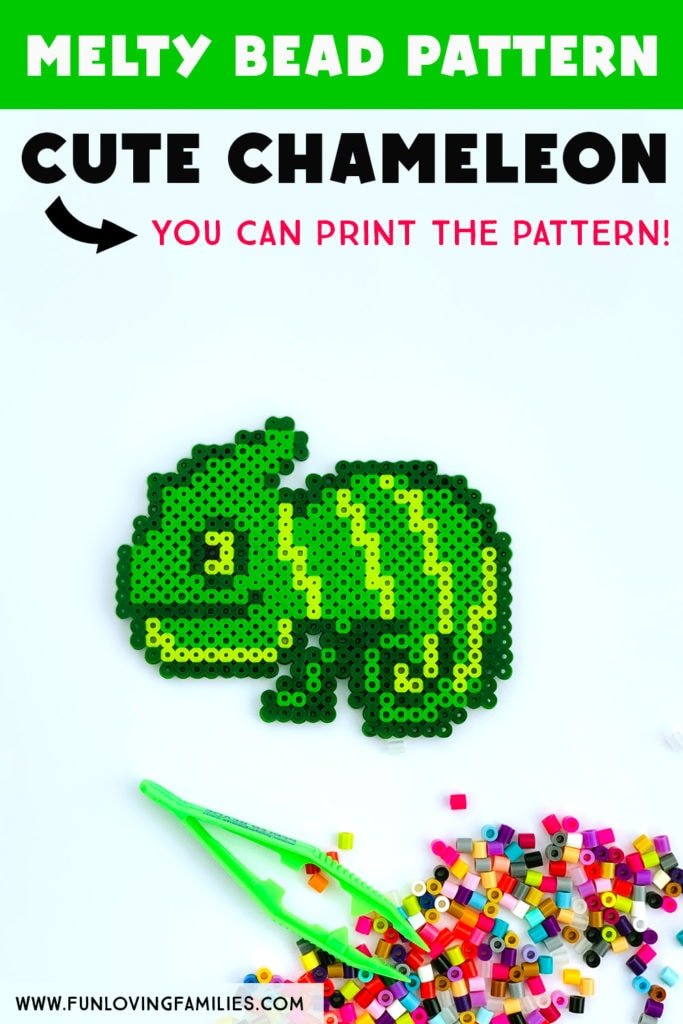 Easy Perler bead snail pattern: You can make the snail designs from any square pegboard.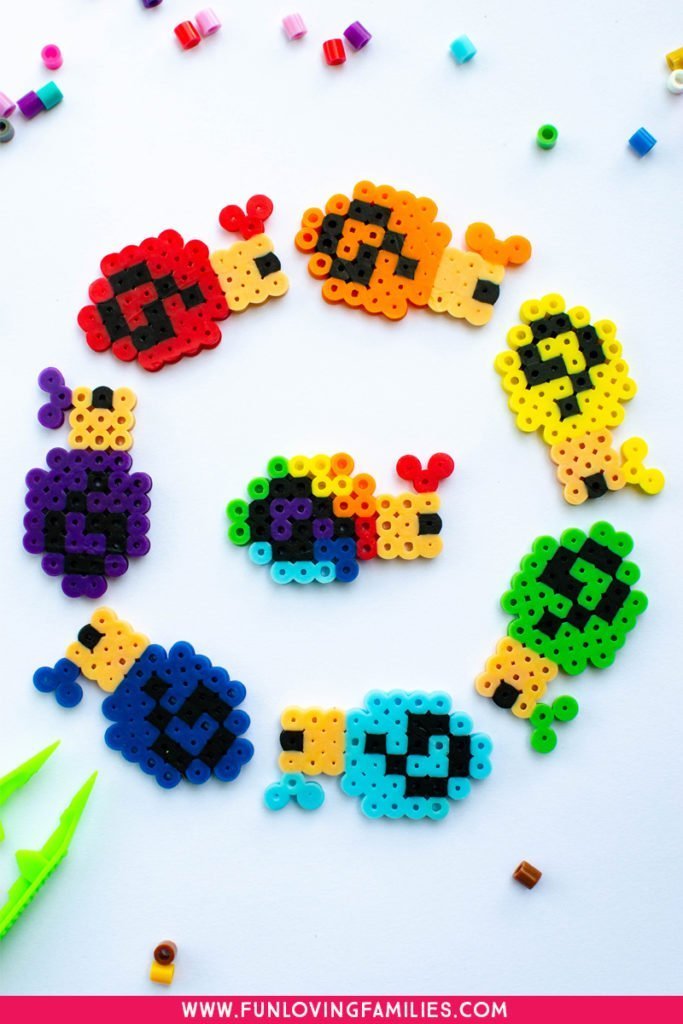 Favorite Characters Perler Bead Patterns
Pokemon Patterns
Recently, we made some fun Pokemon designs. We found a great resource for Pokemon Perler bead patterns (available here) that you can get for free with a Kindle Unlimited subscription. If you don't have one, you can sign up here and get your first month free and start creating your favorite Pokemon characters.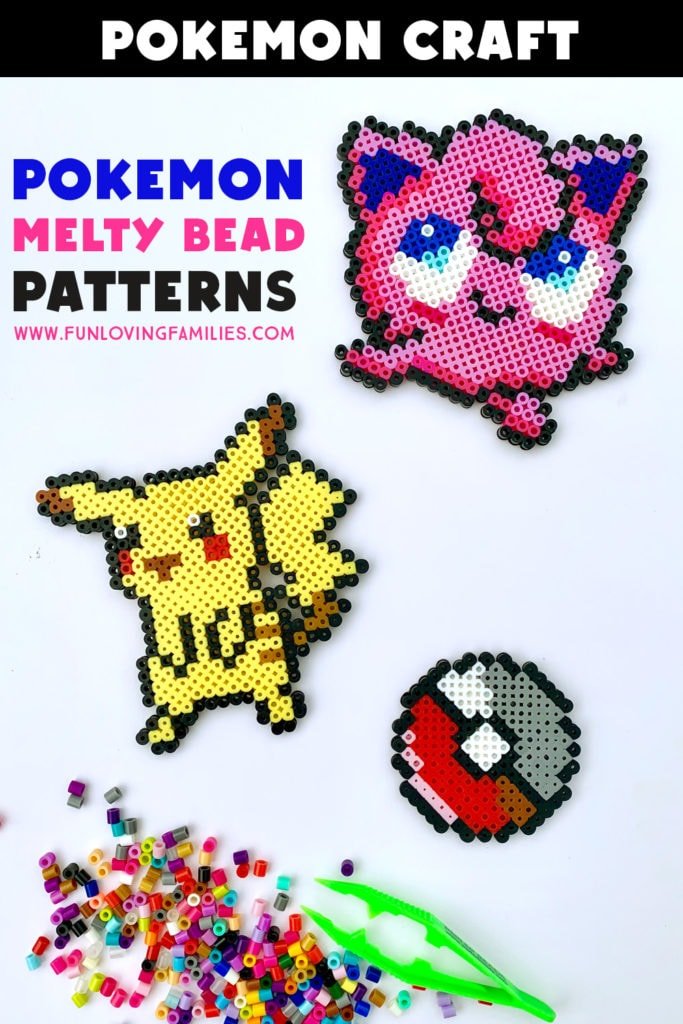 Marvel Universe: Thor and Loki Perler Bead Patterns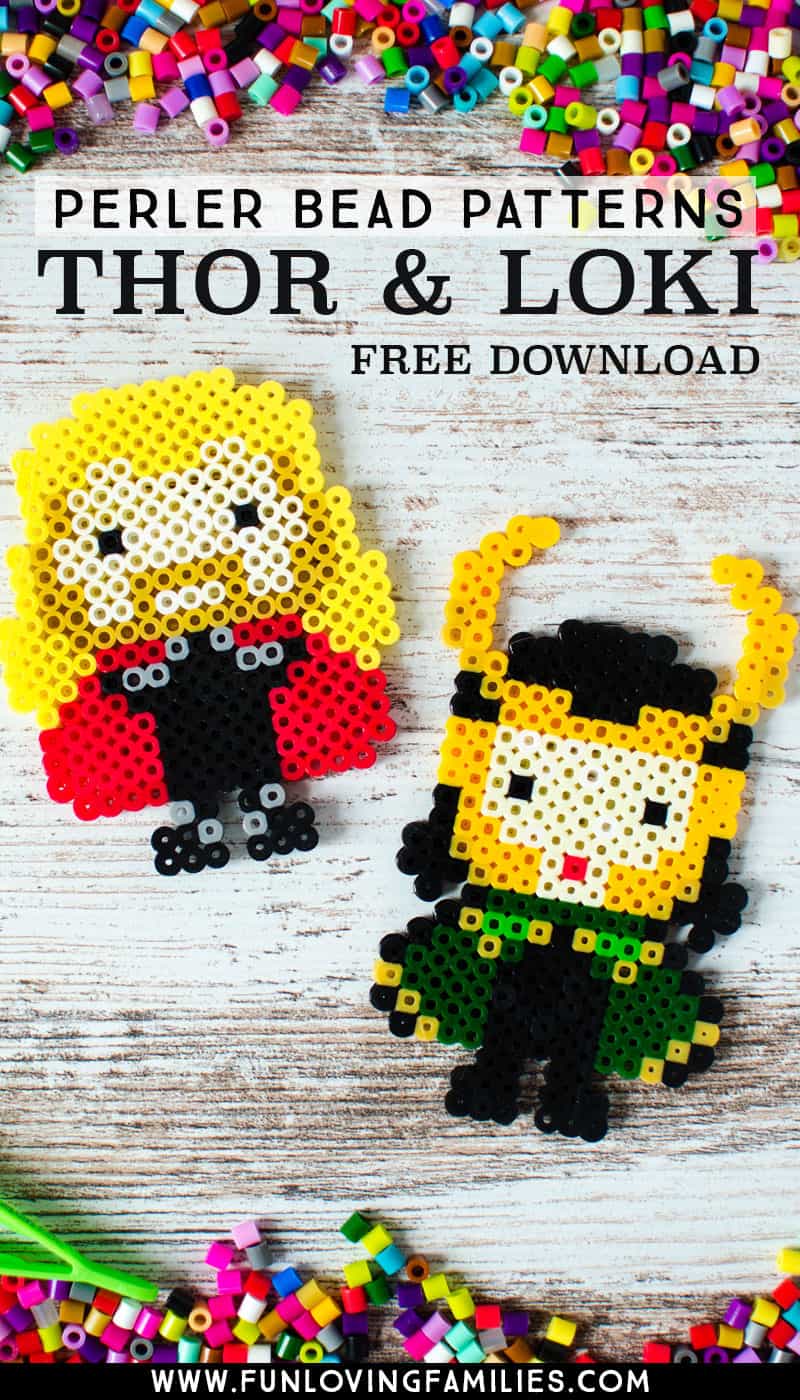 We are huge fans of the Marvel movies. We're a little late to the game, though, so we've been spending our family movie nights over the summer getting caught up on all of the movies in the MCU.  My favorite character is Thor, and my oldest daughter is a *huge* Loki fan, so we're stating with those.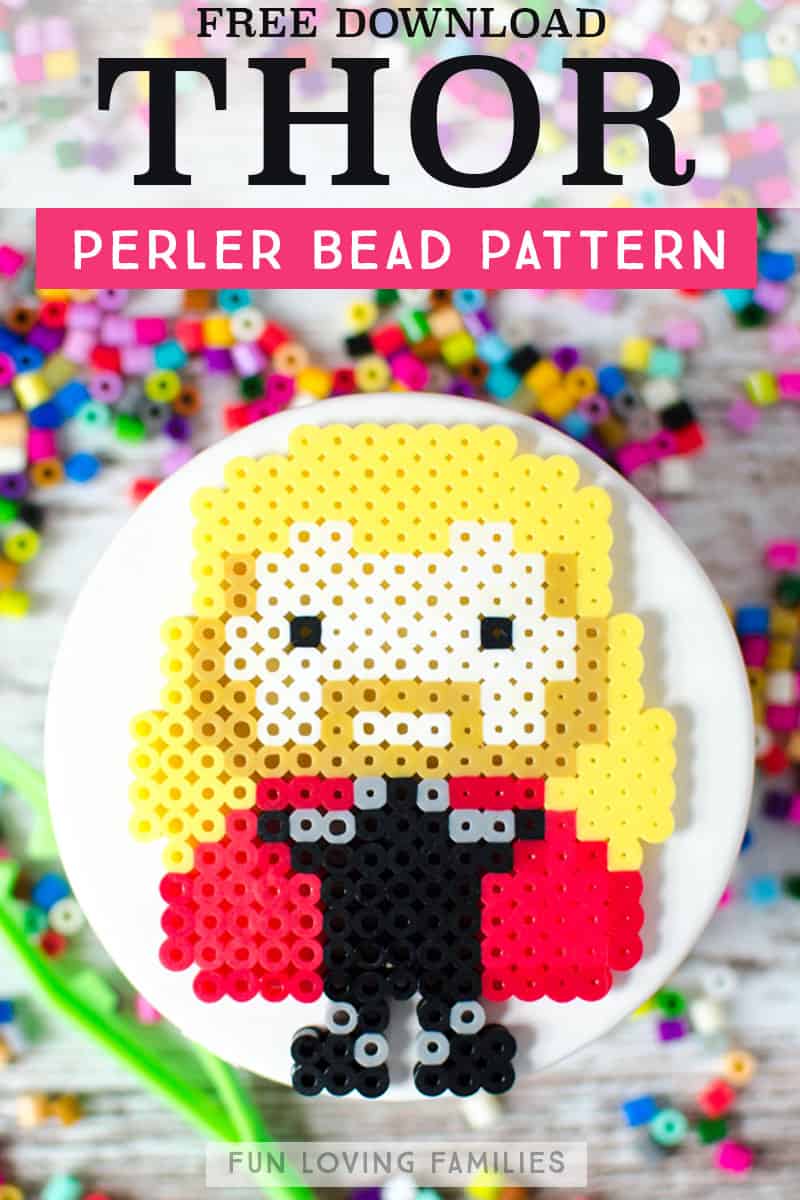 Download Thor perler bead pattern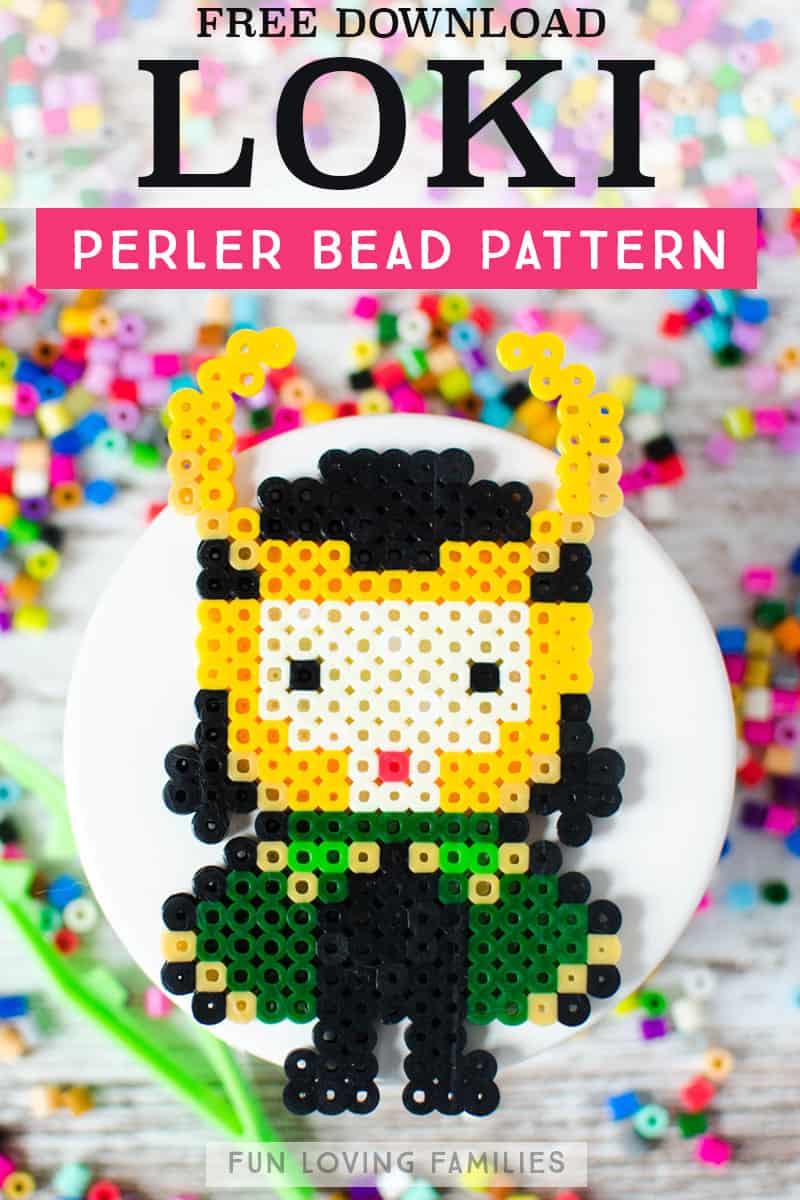 Download Loki perler bead pattern
Amazing World of Bumball: Gumball and Darwin Perler Bead Patterns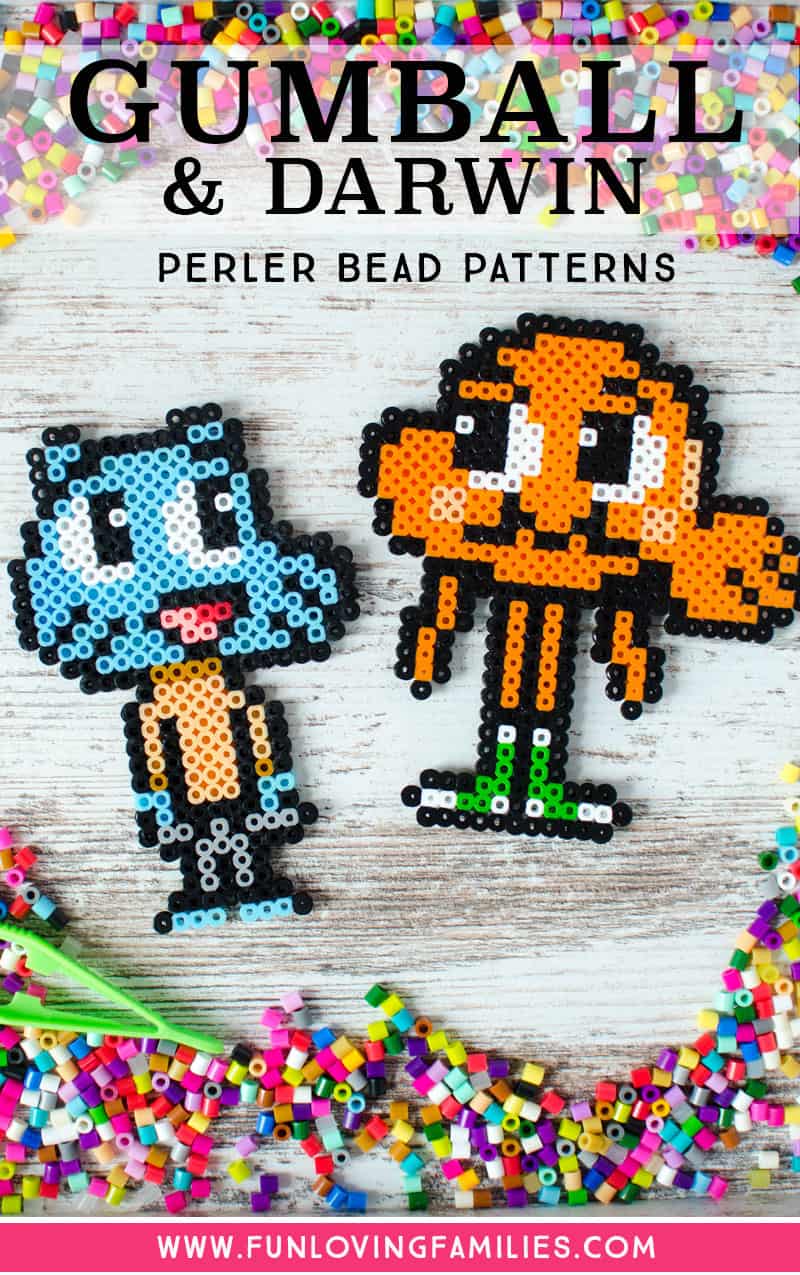 I had a lot of fun making these two main characters from The Amazing World of Gumball (on Cartoon Network). They took up the entire height of the pegboards, so you'll want to make sure you have this size pegboard canvas if you want to follow the pattern.
Download Gumball perler bead pattern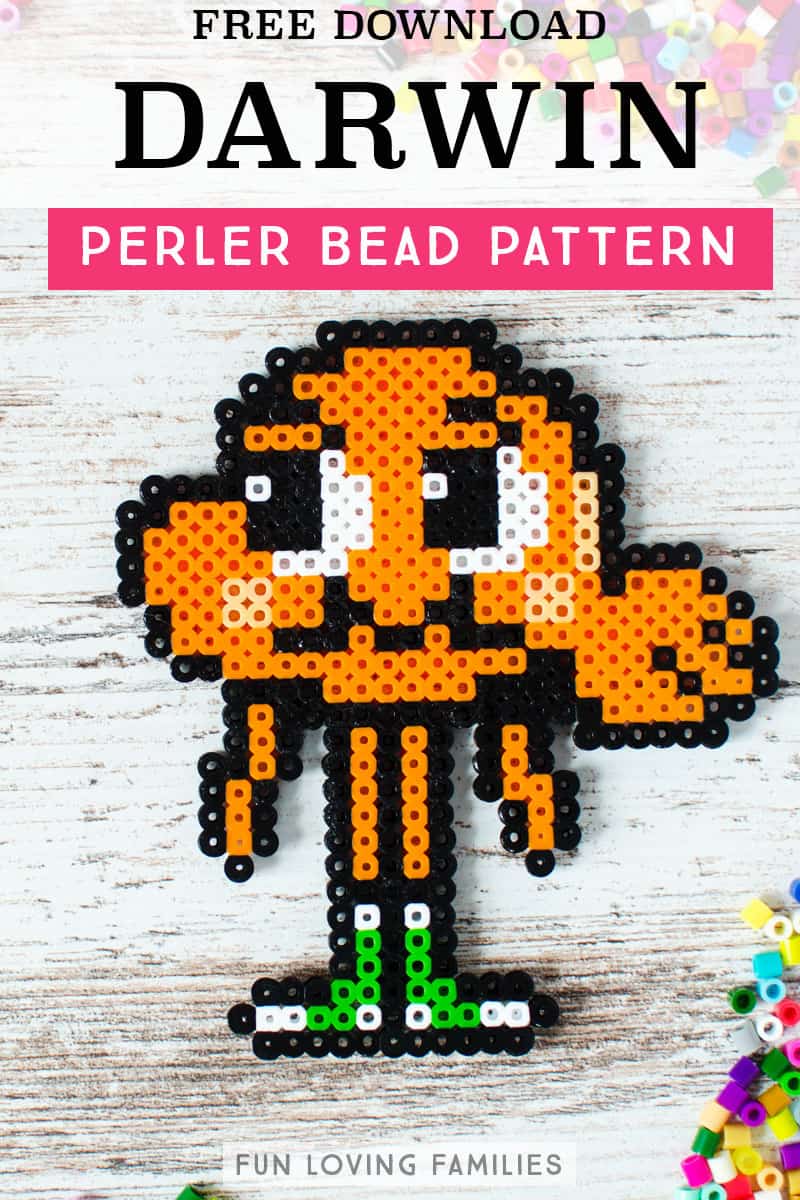 Download Darwin perler bead pattern
Holiday Perler Bead Patterns
Halloween Perler Beads
Candy corn, ghost, Frankenstein, and dracula patterns: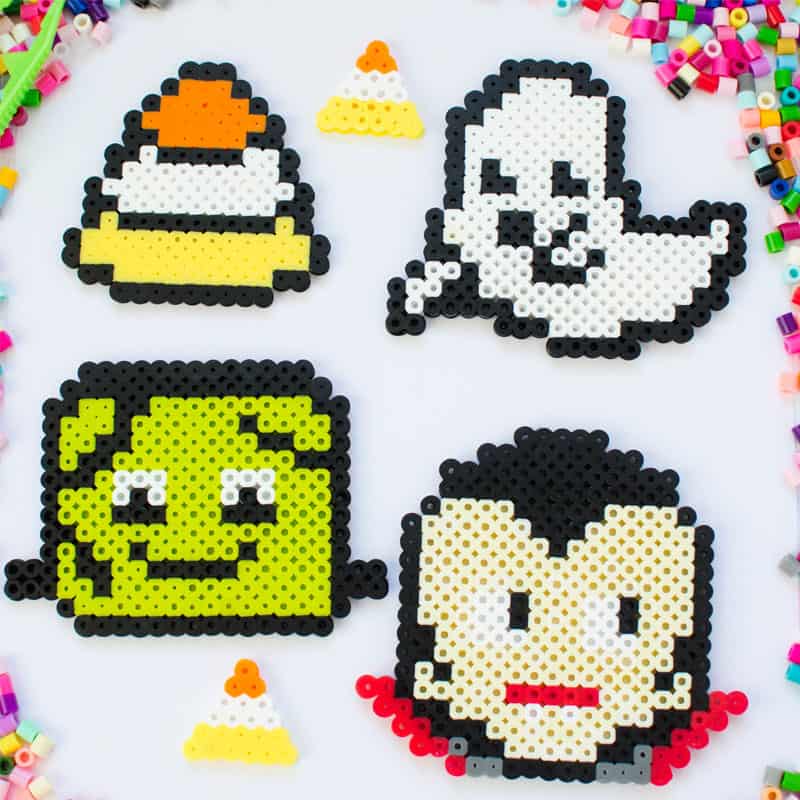 Make your own Halloween Perler bead earrings!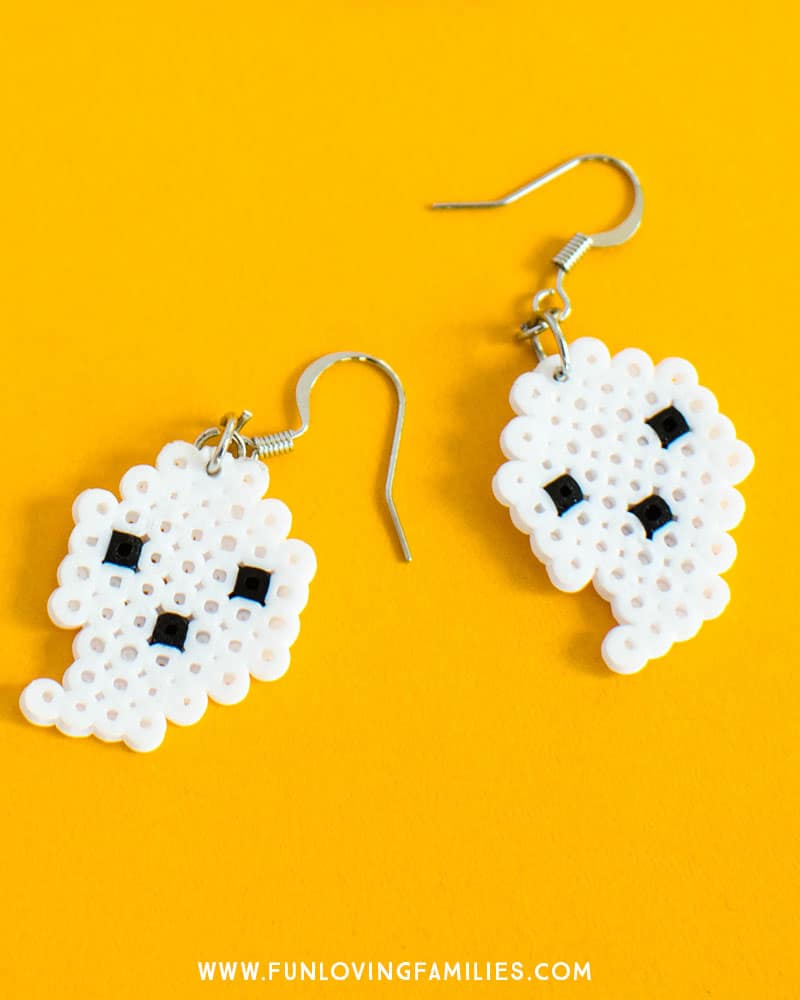 Christmas Perler Beads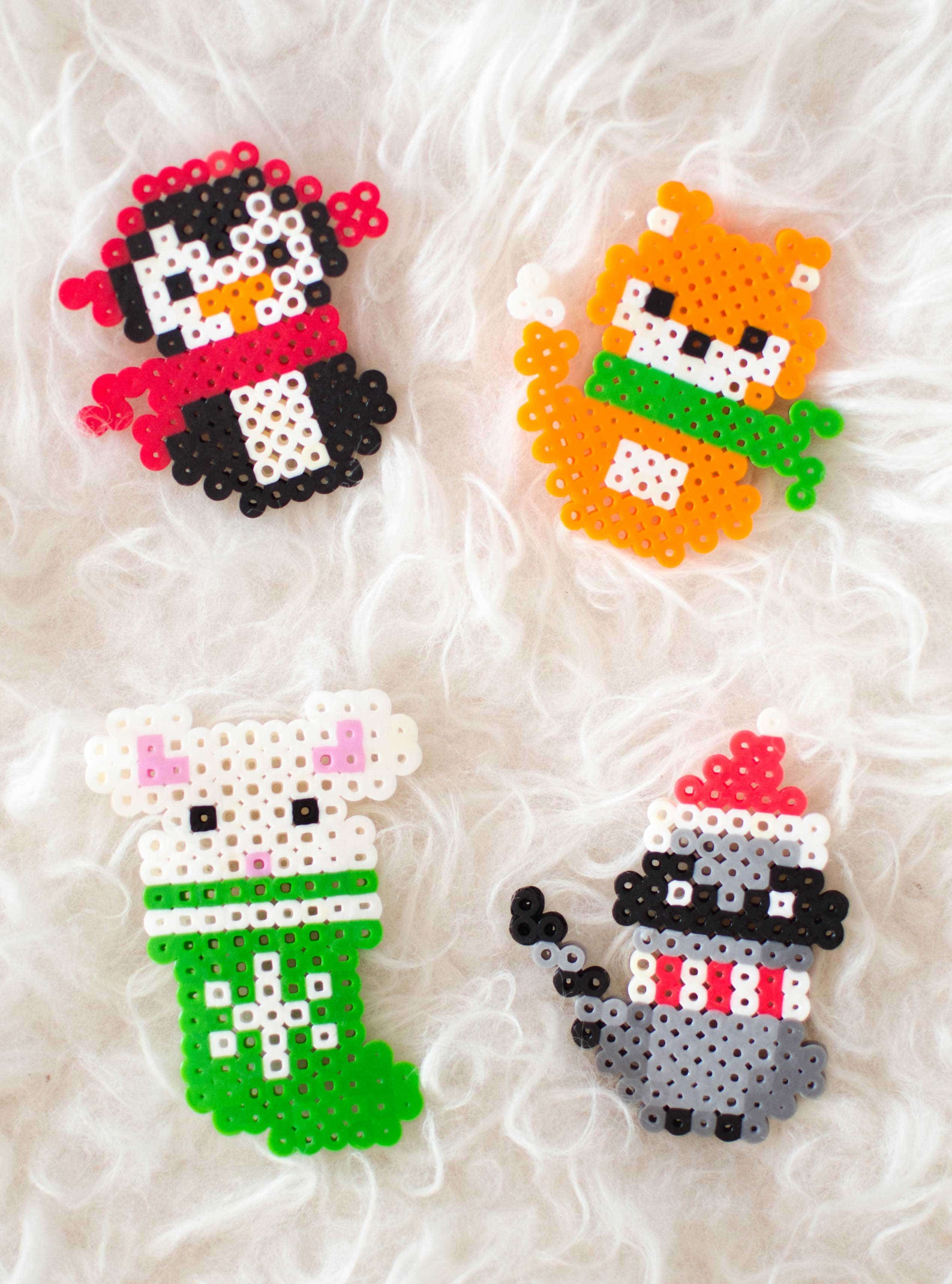 Christmas Perler Bead patterns
More Fun Perler Bead Patterns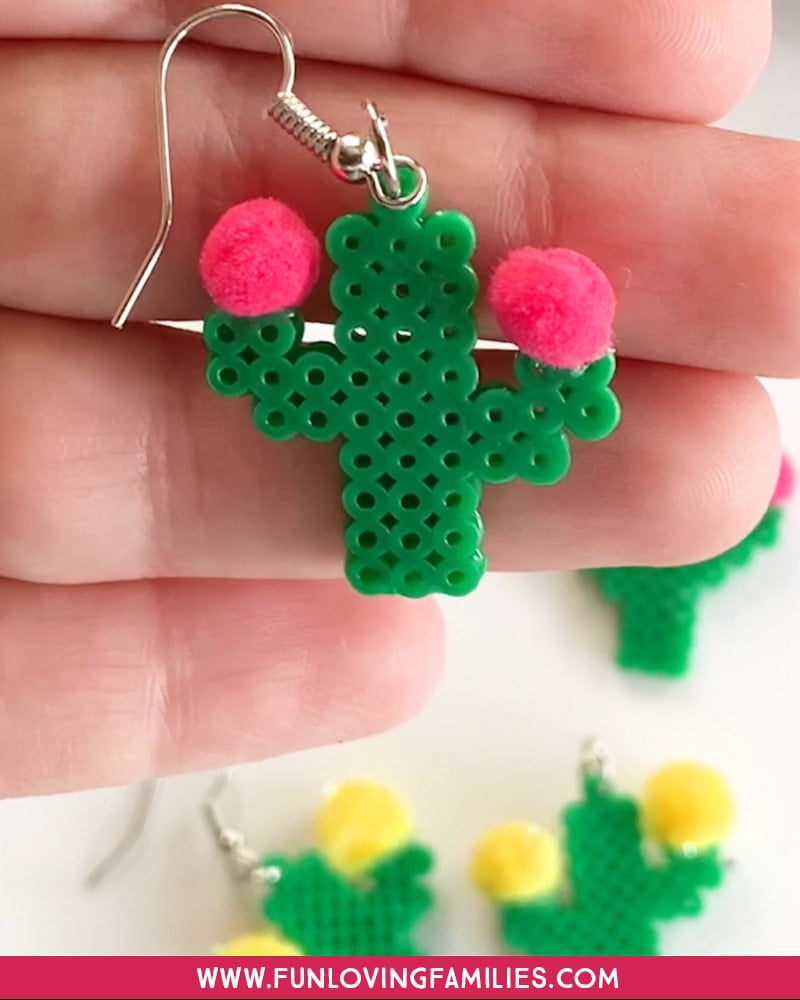 Cute DIY Perler Bead Cactus Earrings
Do you have some family-friendly ideas for perler bead patterns? Leave a comment and we'll try to come up with a new pattern for you!