Need some cute melty bead ideas? If you like cute animals, then you'll love making this adorable chameleon melty bead pattern.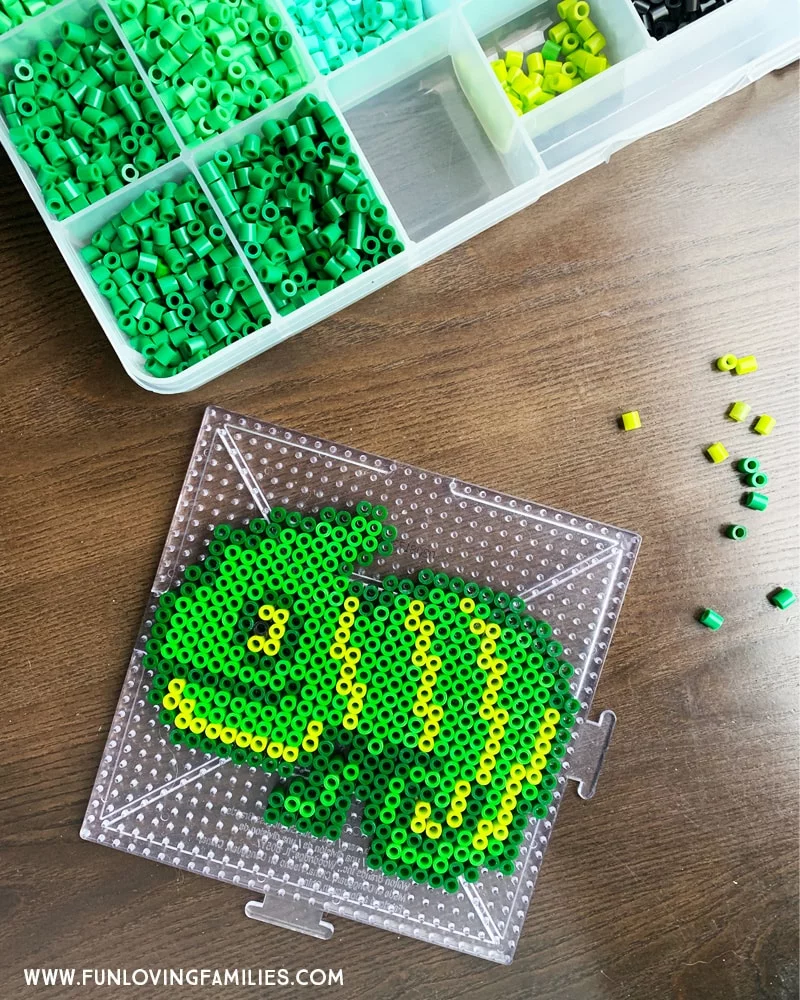 Is there an animal that you just know you could stop and watch for hours and not know any time has passed?
That's how I feel about chameleons.
Even if you don't like lizards, you have to admit that these guys are in a league of their own and are an amazing part of our animal kingdom.
So, chameleons are awesome. Which means we had to celebrate their awesomeness with a little melty bead fun.
Melty Bead Chameleon
This melty bead pattern is best for older kids, or younger kids with a bit of patience. It's on the larger size, taking up almost an entire square pegboard. Plus, there is quite a bit of counting in order to get the stripes and tail to match the pattern, which can become frustrating if you continue to lose your place (raises hand!).
If you are up for the challenge, however, it's totally worth the effort to have this cute little chameleon to brighten up your day.
—> Be sure to also check out our other Perler bead patterns here.
(This post contains affiliate links which means I may earn a small commission if you click a link and make a purchase. As an Amazon Associate I earn from qualifying purchases.)
Here's what you'll need: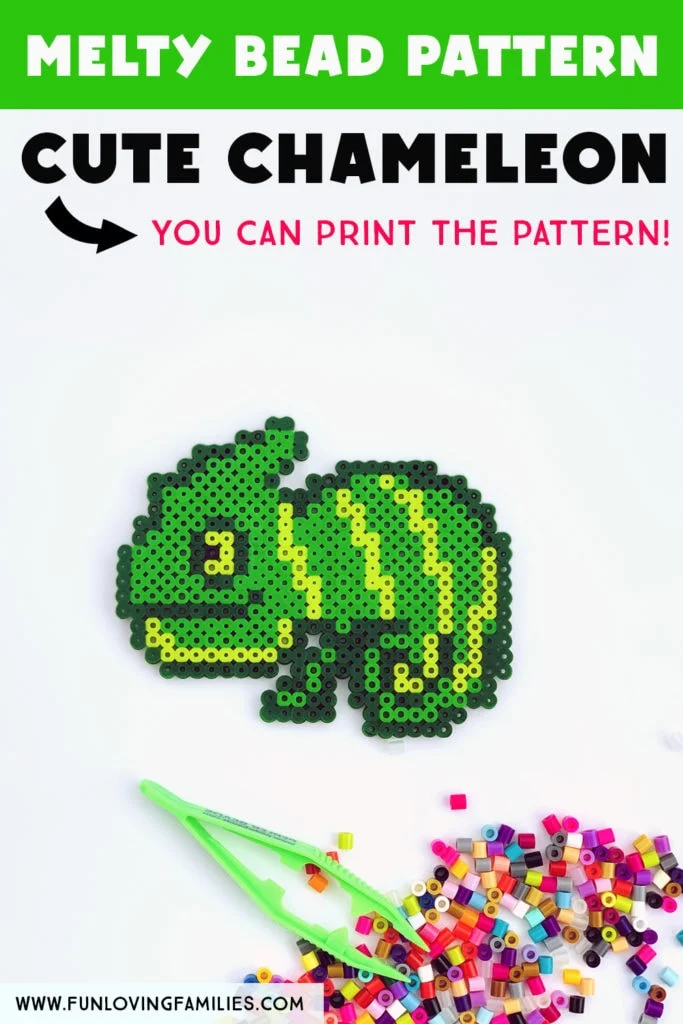 Have fun with your melty bead creations!
If you love crafting with Perler beads, be sure to check out our awesome list of free Perler bead patterns.
Similar Posts: