This easy snail Perler bead pattern comes together fast and is so cute you'll want to make an entire colony of snails!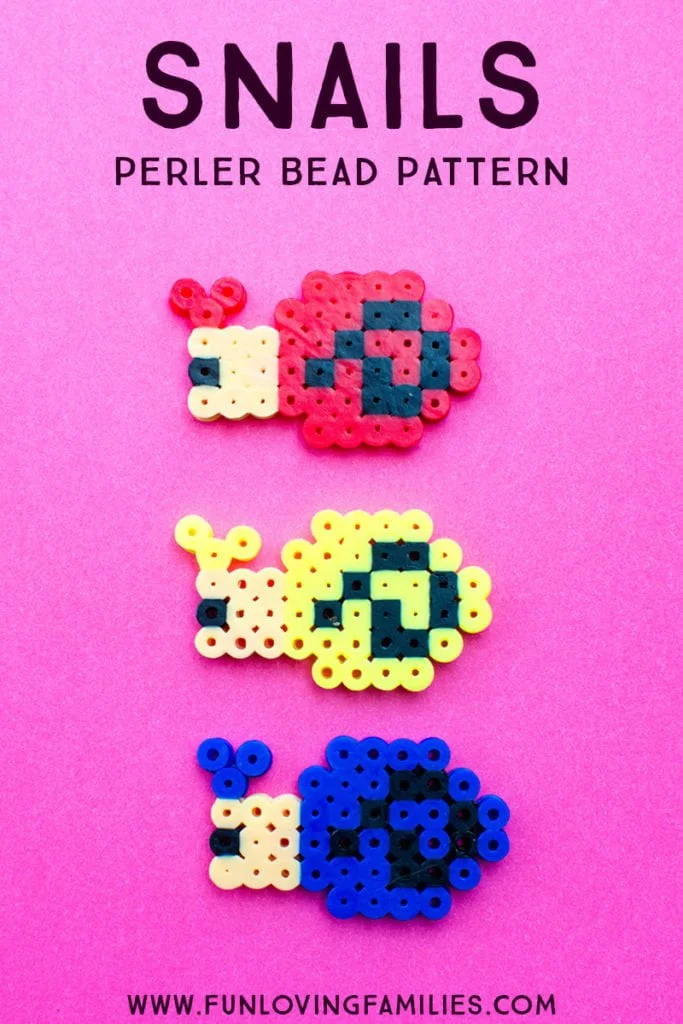 Perler bead crafts are often our rainy day go-to craft when we're looking for something fun and easy to do.
I love that these snails are a quick Perler bead pattern to put together because, frankly, we don't always have the patience for big patterns with a lot of detail.
Plus, you can make your snail in your favorite color, or see below for an easy rainbow snail pattern!
How to Make Your Easy Perler Bead Snail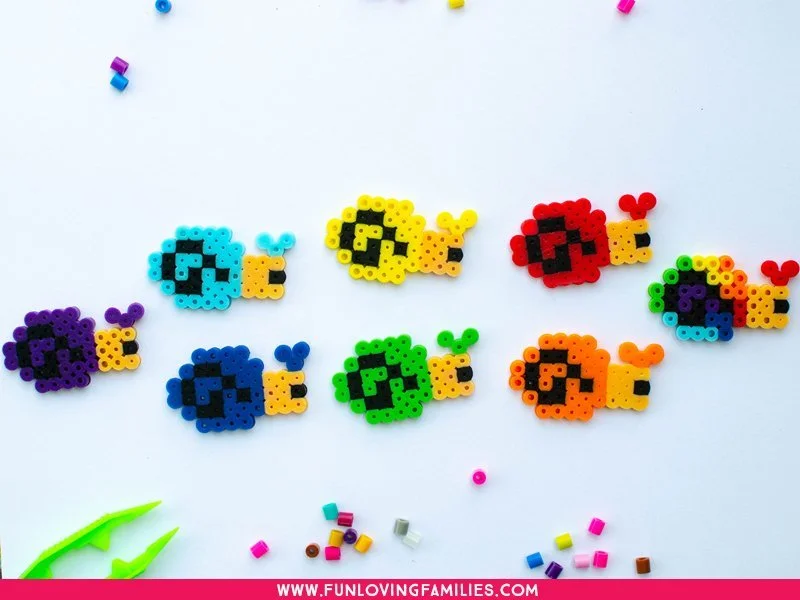 This pattern is very easy to follow, uses under 50 beads, and you can create your snail in any color you want.
Younger kids will need a parent for the ironing part. And, there is one extra step for ironing the snails antenna to make sure the beads melt together.
(This post contains affiliate links which means I may earn a small commission if you click a link and make a purchase. As an Amazon Associate I earn from qualifying purchases.)
[box]
If you don't want to iron, you can use these to create designs that will stay in place.
[/box]
Ready to get started making your Perler bead snails?
Follow the pattern to create your snail on a square pegboard
Iron one side of the snail using the ironing paper between the beads and your iron
Carefully lift the beads off the pegboard with the ironing paper attached.
Keep the snails attached to the ironing paper, but move the two top antenna closer to the base (see image below)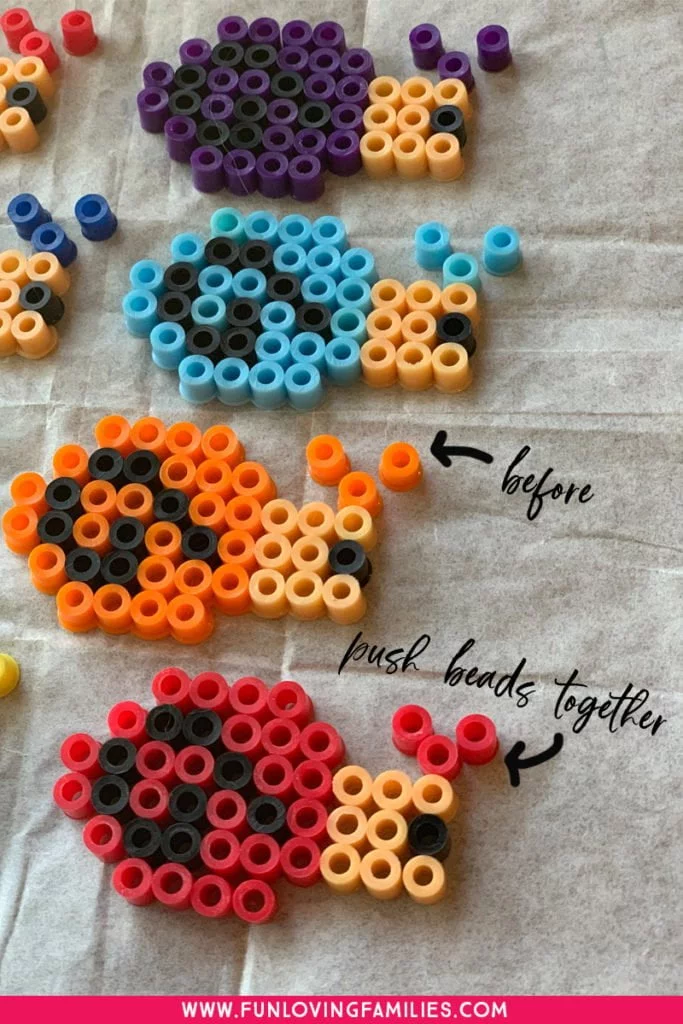 5. Once the antenna are in place, use a second sheet of ironing paper to fuse the beads together, making sure that the antenna beads melt together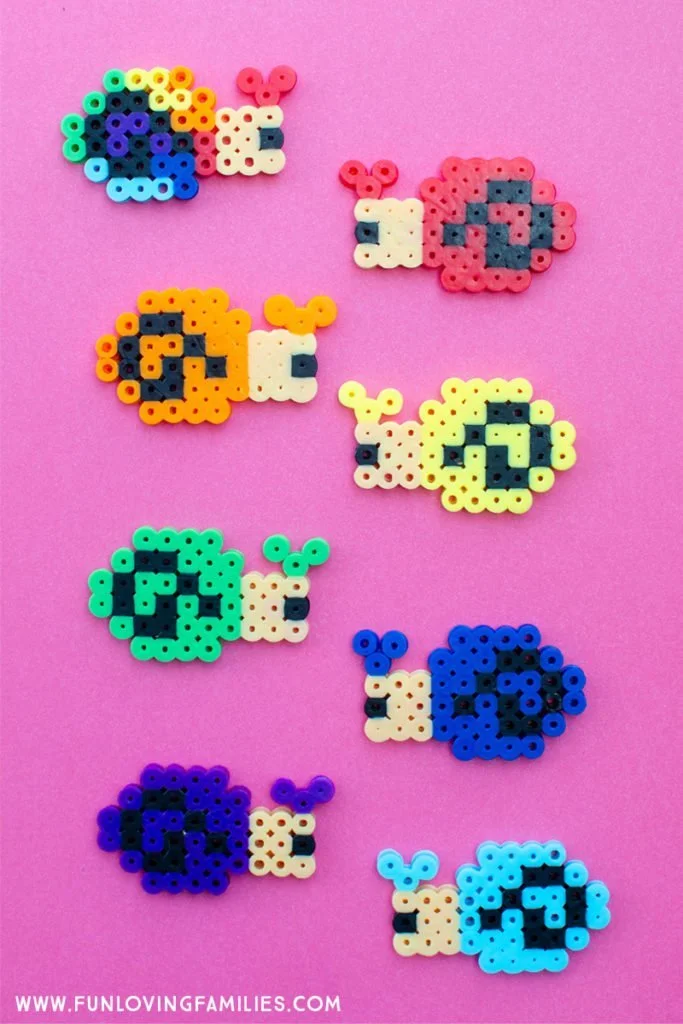 Now Have fun with your cute Perler bead creations!
Now that your snails are finished, what will you do with them?
Need some ideas?
Use as a pendant on a necklace
Turn into a backpack hanger
Glue it onto a homemade greeting card
Add them to your fairy garden
Use them as gift toppers
Keep them as pocket pals
Put them in little frames and hang them on the wall
Have another idea? I'd love to know what you do with your finished Perler bead patterns. Let me know in the comments below!
Rainbow Snail Pattern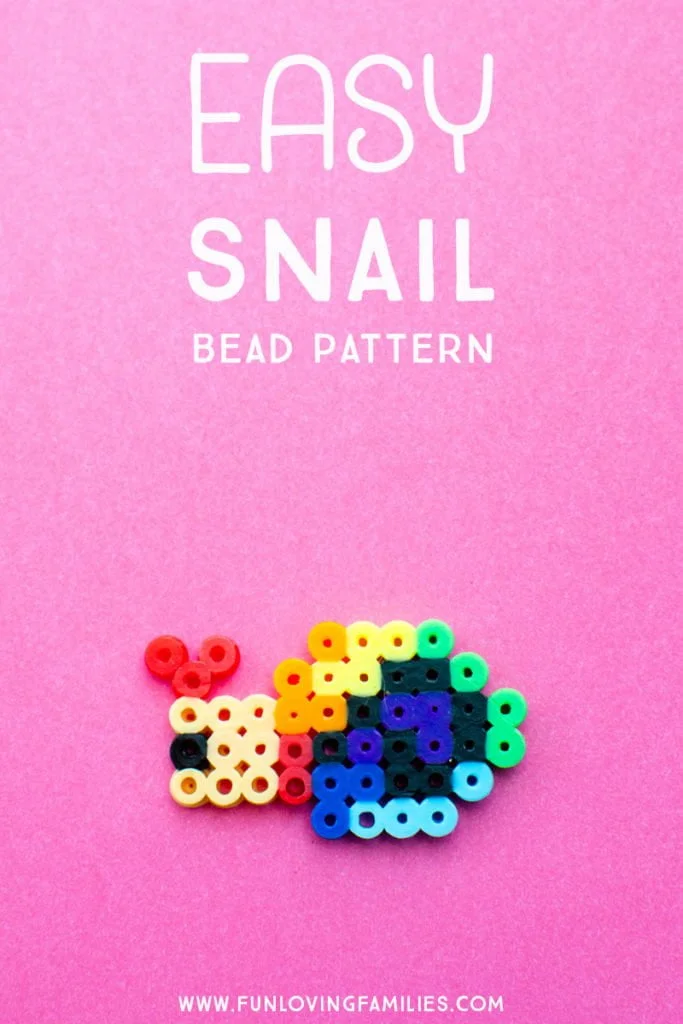 The rainbow snail follows the same basic pattern as the other snails, but we used red, orange, yellow, green, blue, indigo, and violet beads to go around the shell.
You can use the image above as a guide to make your own.
Or, if it's more convenient, you can download our free printable PDF to take with your wherever you might be crafting!
Know someone who would love this post? Share this post or Pin to save for later!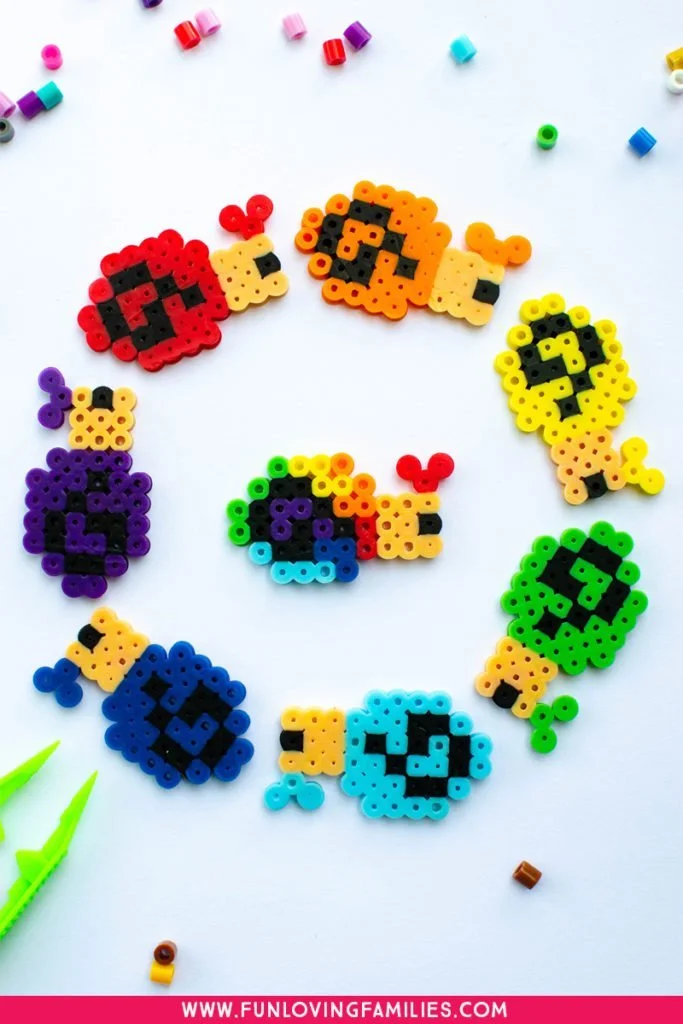 Similar Posts: