Have fun making these adorable Christmas Perler bead patterns with your kids. They're loads of fun and super easy with our handy printable pattern templates.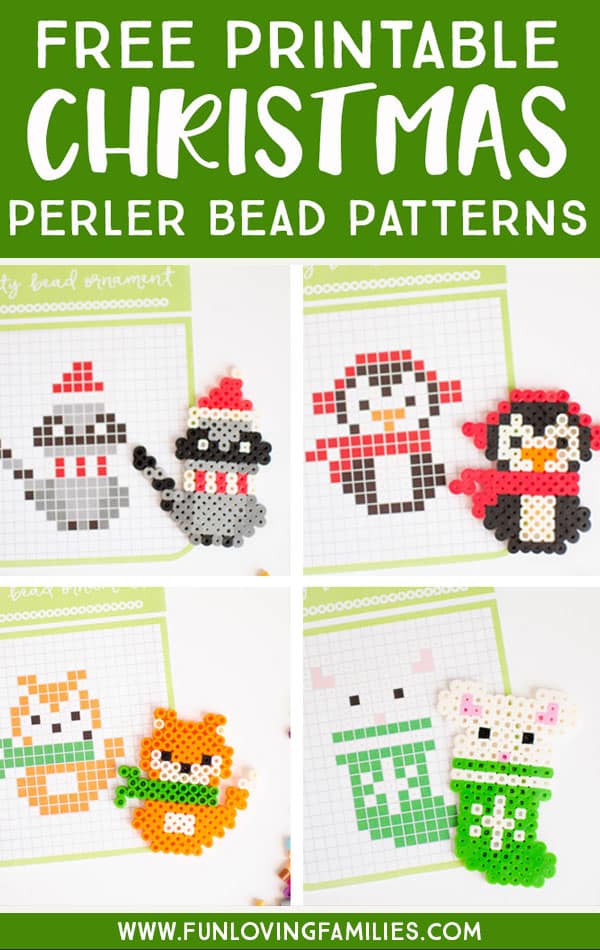 (This post contains affiliate links which means I may earn a small commission if you click a link and make a purchase. As an Amazon Associate I earn from qualifying purchases.)
I restocked our melty beads a few days ago and the kids and I have literally been going bead crazy ever since. Our kitchen table is completely useless as it is completely covered with beads and people's half-finished creations on their bead pegboards.
I decided to make printable patterns for some of those that I thought were keepers. These will likely end up as Christmas ornaments or we'll attach them to gifts for friends.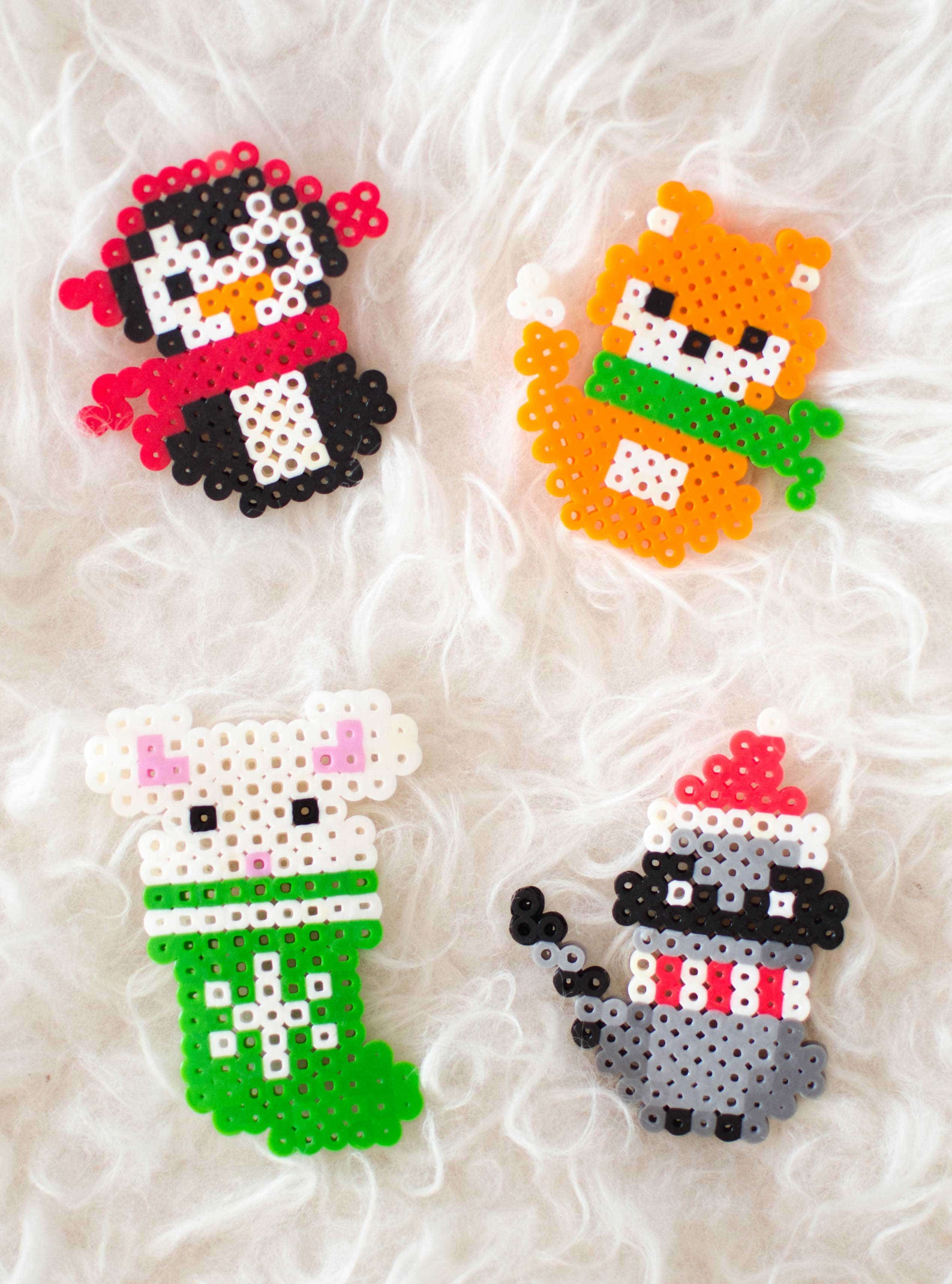 You could also easily attach a lapel pin to the back with a dab of hot glue and spruce up any outfit with one of these cute little Christmas critters.
To use Perler beads, you need a few things on hand:
iron
Perler beads (AKA melty beads)
tweezers (not necessary but they make it so much easier to grab the beads)
Printable Christmas Perler Bead Patterns
This Christmas Perler bead pattern set comes with 4 animals dressed for chilly December weather.
We've got a little penguin wearing earmuffs, a sweet little fox wrapped snugly in his scarf, a mouse tucked into a tiny stocking, and a raccoon dressed up in a festive ensemble.
The great thing about these patterns is how easy it is to springboard off of them to create something just the way you want it. You can change the stocking colors. Maybe the fox wants to wear a vest instead? Just go for it and have fun!
We had so much fun making them, and I hope you and your family enjoy some creative time together this holiday season.
If you love melty bead crafts, be sure to check out all of our Perler Bead Patterns.
Click the button below to download the patterns.
---
Perler Bead Crafting Supplies
Pin the image below to share and save for later!
Similar Posts: