Use our free Perler bead patterns to create your own fairy garden scene! These are small designs that are fast and easy to make.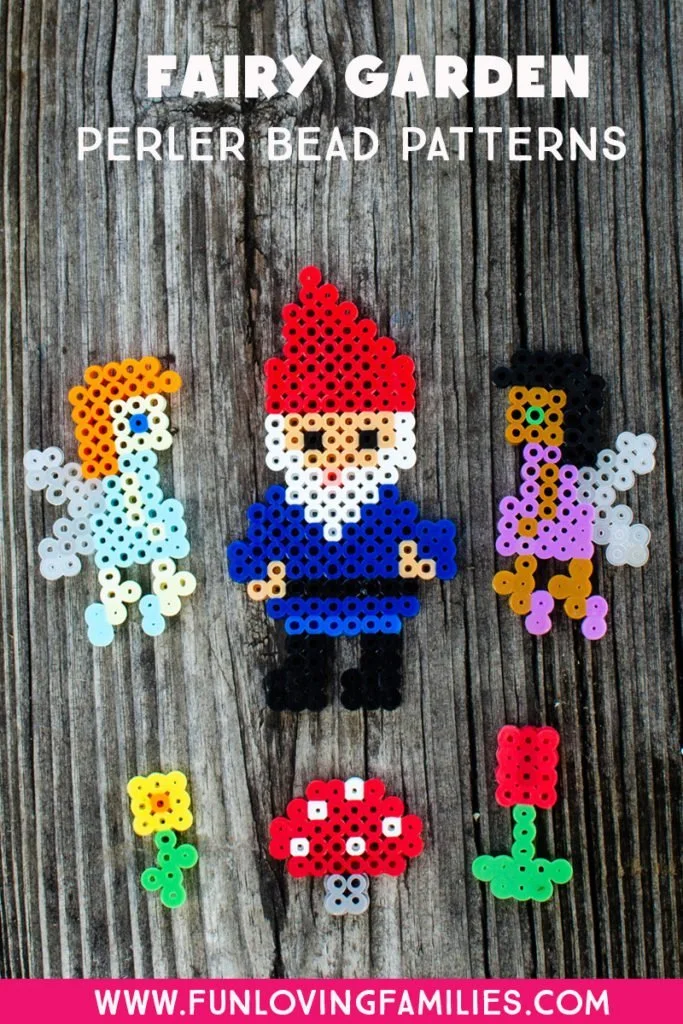 Our summer is moving right along and I'm not ready for it to end! I love spending my days with the kids waking up late, cooling off at the pool, and getting a more crafting time in.
This set of easy perler bead patterns combines our love of melty bead crafts with our obsession with fairy gardens!
My oldest daughter has loved fairy gardens since she was little and still loves them at 13 years old. We're actually just a few days away from finishing up our big road trip, and I can't wait to get home and let her find a permanent home for these fairy garden friends.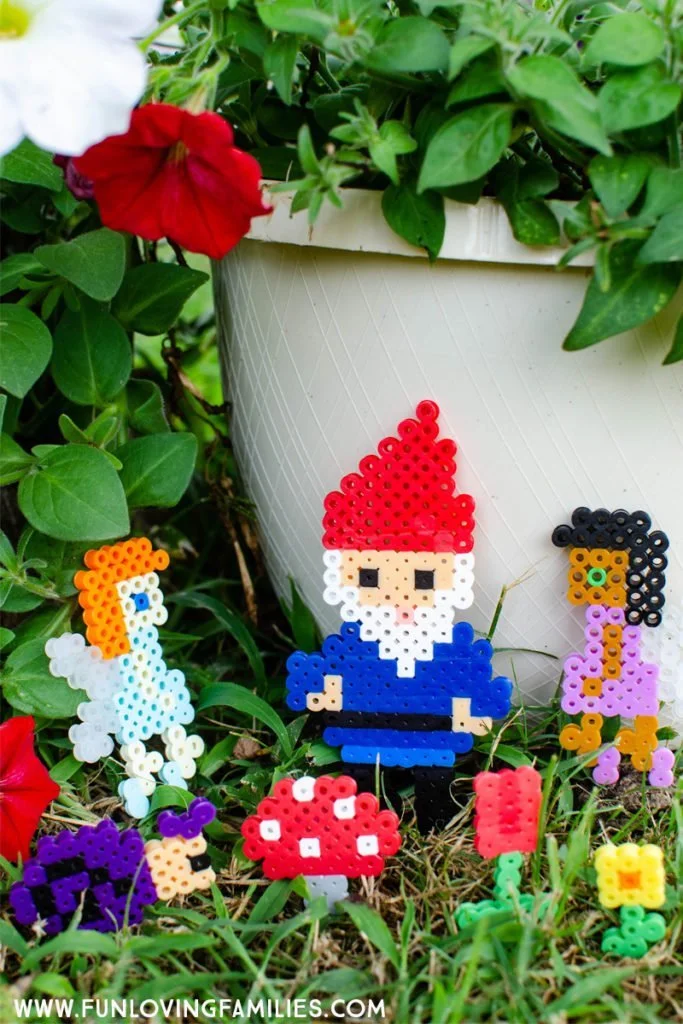 That's one of the reasons I love this Perler bead fairy garden set so much. The pieces are small, so they're super-quick to make. It's colorful. And, you can actually use the pieces to create your own fairy garden!
Ways to display your Fairy Garden Perler Bead creations:
You can use a spot near the base of a tree
create a little garden space in an old wheelbarrow
buy a fairy garden planter
display indoors in a fairy garden terrarium
The pieces will stay up if you hot-glue a toothpick or popsicle stick to the back of them and then use that to steak the pieces into the soil.
Garden Gnome Perler Bead Pattern
Something tells me this little gnome is ready to get into some mischief in the garden. Better put him someplace where he can't get in too much trouble! Click the button below to download the pattern.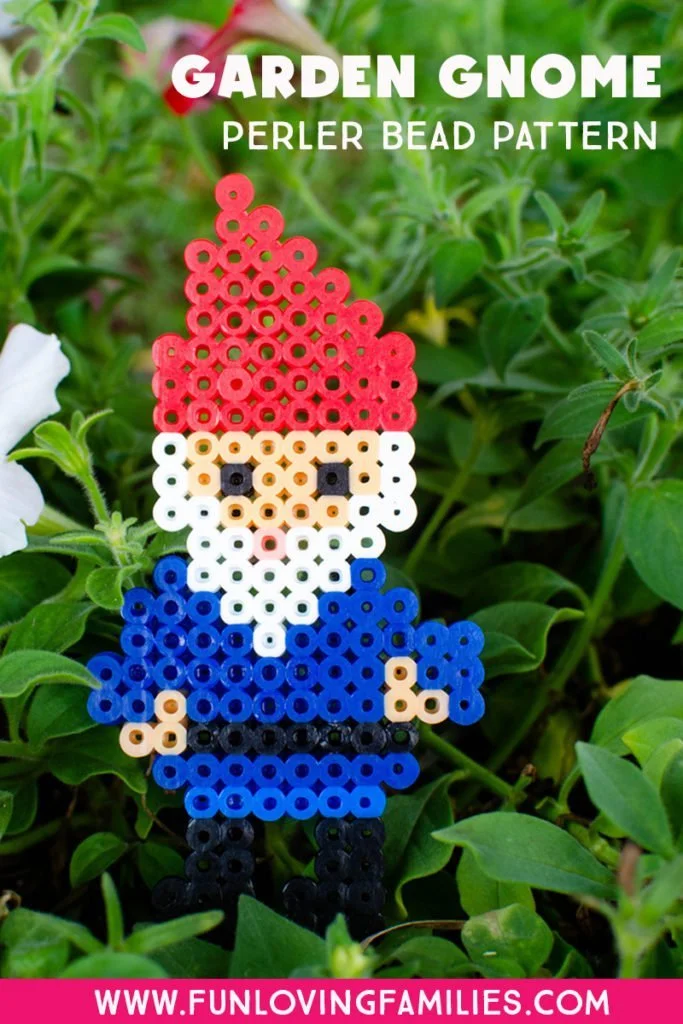 Fairies and Small Flowers Perler Bead Patterns
These fairies enjoy flying around and adding life to all the plants and flowers of the garden. Grab the pattern below, which includes the fairies, two small flowers, and a mushroom.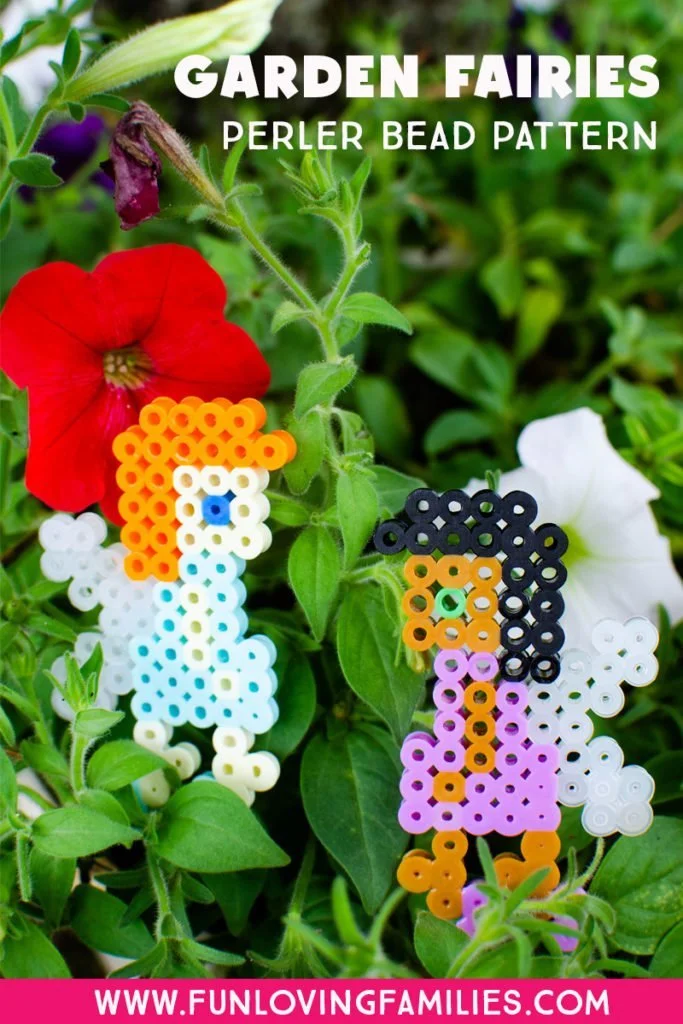 Fairy Garden Perler Bead Snails
I had already made these little snails, but they fit in so well with the fairy garden I had to include them.
You can find the Snail Perler Bead Pattern here.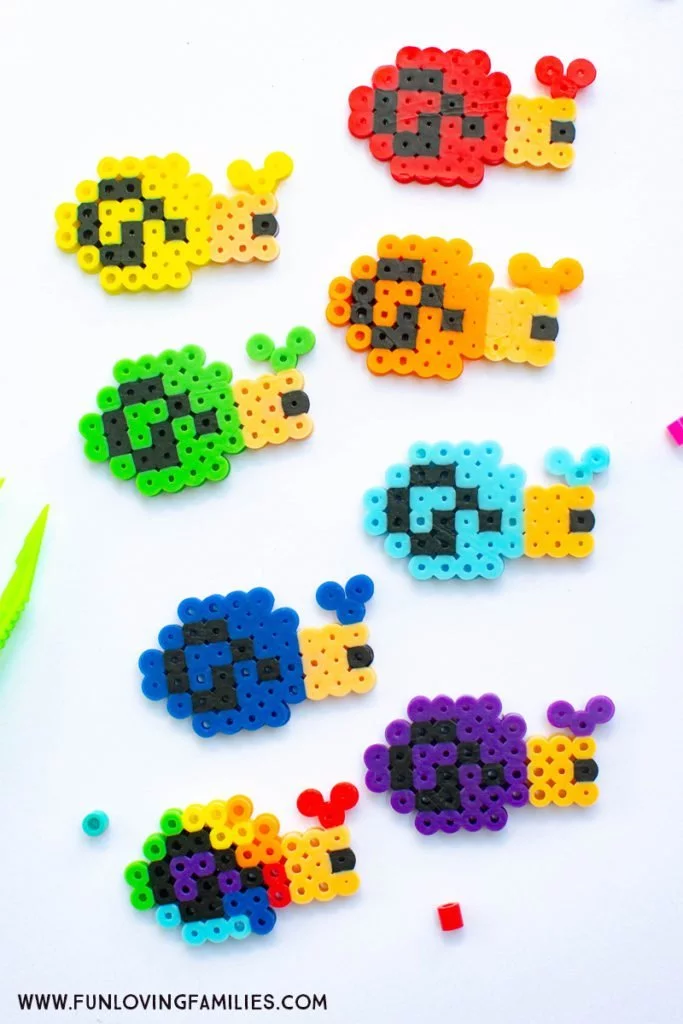 More Perler Bead Patterns
I hope you like this set of DIY fairy garden pieces. If so, please share this post with your friends!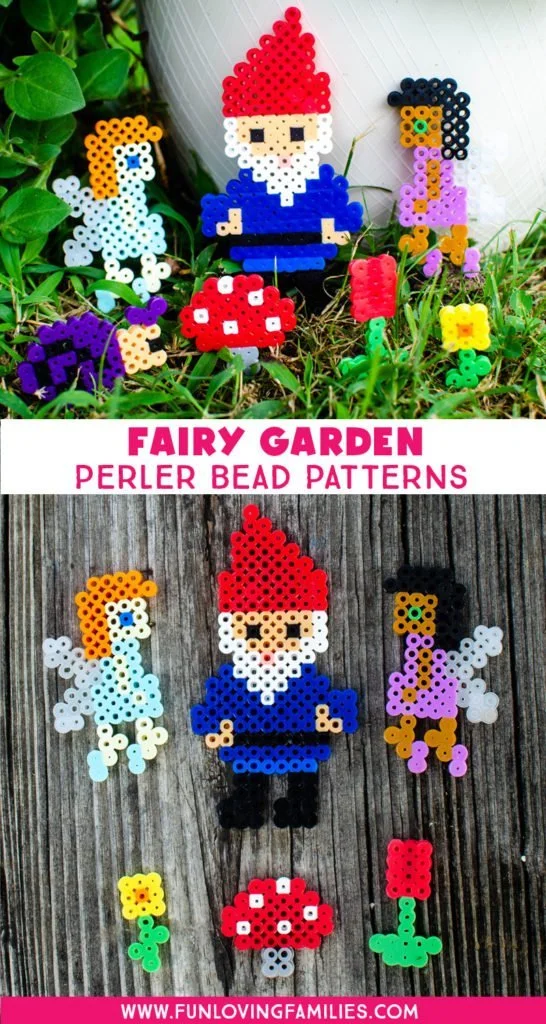 Similar Posts: