Are you looking for the best Perler bead designs that you can use on a circular peg board? If so, you've come to the perfect place. I've curated a list of patterns and designs that young children will surely love. And for fun, I've thrown in a handful of challenging works as well.
My own children have made some of these designs, and while some have fallen apart or gotten lost, some have survived and are still being used as coasters around the house.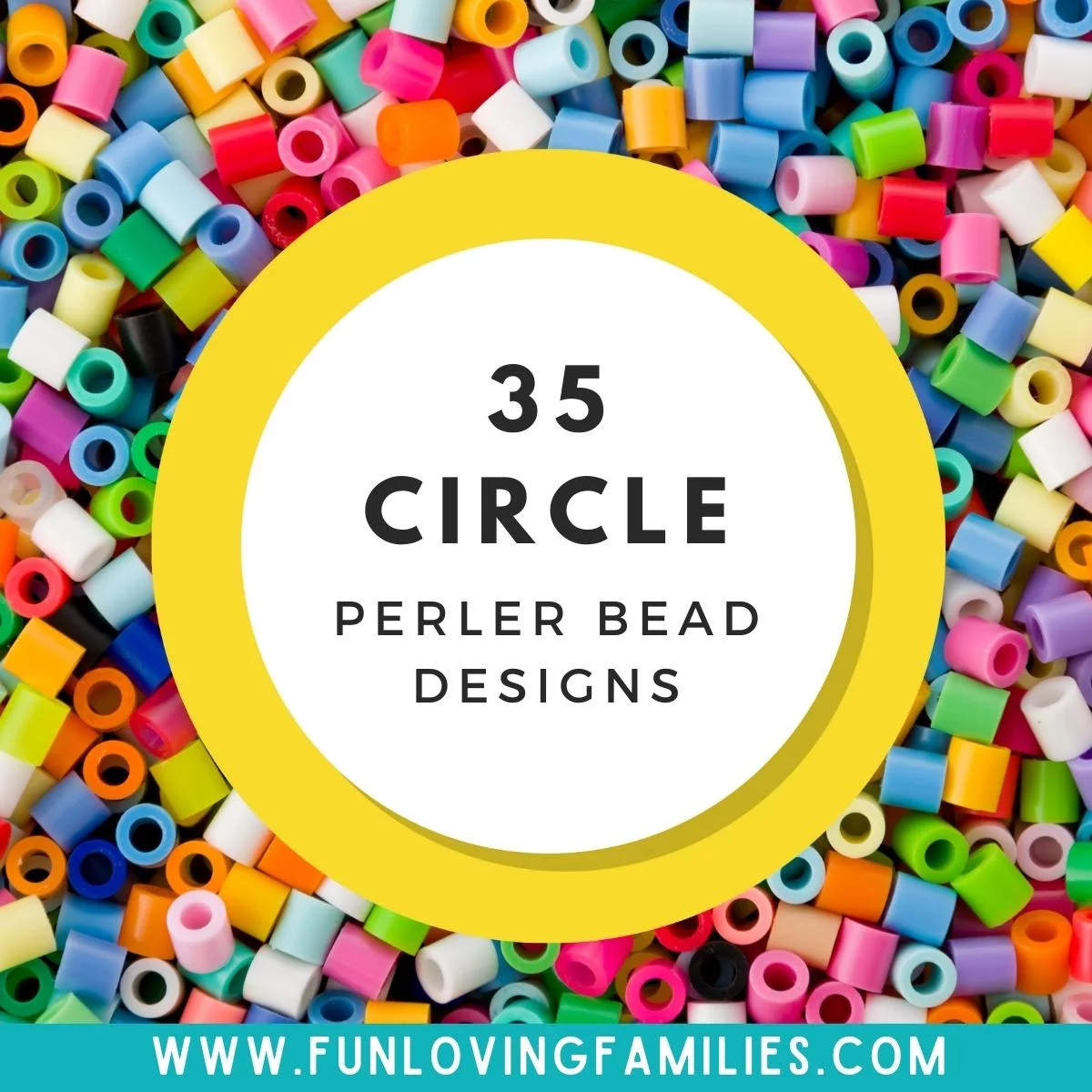 Beginner Perler sets often come with an array of pegboards in different shapes. These shapes include the square, circle, heart, hexagon, star, flower, and even animal-shaped boards. I had so much fun writing about hexagon and square designs that I thought I'd follow it up with circular patterns. Let's check them out!
Animals
Kids love making animal crafts so let's get started with these adorable animal designs.
Chick
Unlike square peg boards where the pegs are lined up straight, a circle peg board has the pegs radiating from the center. You can see this clearly from this green board. And because the pegs are going in a circle, this adorable little chick has an entirely different feel. The beads for the head are in a circular pattern, while the beads for its body are in a curve following the shape of its head.
Penguin
Isn't this pastel blue penguin adorable? Because of its round shape, it works great as a coaster, too!
Reindeer
This reindeer is a great little project for Christmas. You can create more than one and make Santa's fleet of reindeer.
Roly Poly Bug
It's a Perler bead roly poly bug! If your child has never seen this bug before, this is a great way to introduce your little one to this fascinating creature. Roly poly bugs are not insects. Instead, they are little cousins to shrimps and lobsters. When they're scared or in danger, they will roll themselves up into tight little balls, hence their name roly poly.
Seahorse
Here's another fascinating creature — a seahorse. Seahorses are always mesmerizing to watch as they float seemingly weightless in water. The seahorse pattern looks great on a circle pegboard because it shows off this marine animal's curved form very well.
Planetary Designs
Round objects are the most obvious designs for a circular board. So let's check out these celestial designs.
Earth
Isn't this depiction of the planet beautiful? The combination of blue and green beads is so vibrant. This is a good design to make for Earth Day and it's a great teaching tool to teach kids about the importance of our stewardship of the Earth.
If you have a bigger board and want a more complex design, here is an alternate pattern you can use.
Sun
A happy face makes for a happy day. This happy sun will bring cheer to anybody's day if you display it in your home.
Moon
If the sun pattern was bright and energizing, this moon design is calming and soothing. Which one is your favorite?
Moon with Face
People often talk about the man on the moon. Have you ever seen a face on the bright side of the moon?
Sun and Moon
This beautiful piece of art is showing night and day combined. Make sure you have two shades of blue beads if you want to make this design.
Here is the pattern for your reference.
Rainbow
This little round creation is the perfect project to make with young children. It's bright, happy, and cheerful. Before starting, ask your child to identify what they can see. They should be able to point out the flowers, the grass, the sun, the rainbow, the sky, and the clouds. It will help them understand the design much better as they fill out the board with Perler beads.
Seasons
This set of Perler bead works shows off the four seasons. You can immediately tell which is winter, summer, spring, and fall.
Here is a tree in full bloom. Because of the round peg board, it looks a bit abstract.
Sunset
This artsy piece gives off a slightly melancholic vibe. It features a waning sun in what looks like a lonely landscape. It's amazing what one can do with Perler beads.
Popular Characters
If your tot watches any of the featured movies or shows below, they'll surely be excited to make these characters. And if by some chance they don't know a few, now is a good time to introduce them to new and exciting stories.
Walt Disney's Pluto
Say hello to the adorable Pluto! Dog lovers and Mickey Mouse fans will surely want to create this adorable dog. The pattern is small and is very easy to make.
Winnie the Pooh
A Hundred Acre Wood enthusiast created their beloved characters using a round pegboard. Here is Winnie the Pooh for a start.
Tigger
Next, we have the rambunctious Tigger. If you want to make these figures into hanging décor, you can keep the little squares on their heads. If you just want to make them as keepsakes, you can skip the five white beads on top.
Eeyore
Of course, we can't have Winnie the Pooh and Tigger without Eeyore tagging along.
Toy Story's Aliens in Christmas Suit
A lot of children remember Woody and Buzz Lightyear from the Toy Story movies, but do you remember the aliens? They're a group of three-eyed green extraterrestrial toys who, funnily enough, worship an arcade claw machine as their master. Here is one of them dressed up in a Santa costume.
Minions
It's a Minion from the Despicable Me movie. See the recognizable yellow coloring, black rounded goggles, and prominent eye.
Judy Hopps of Zootopia
Judy Hopps is the inspiring main character of the movie Zootopia. In the movie, she strives to break stereotypes and overcome the challenges that try to set her back from her dream of becoming a good police officer. She may be a small rabbit, but she has huge dreams and an equally huge heart.
Mike Wazowski of Monster's Inc
It's Mike Wazowski! Wow, I actually heard that in my head. Monster's Inc was released way back in 2001, but the movie is still a must-watch for children. It's been years, but people can still recognize this adorable green Mike monster.
Poké Ball
Pokémon lovers, this Poké Ball is for you. All you need is some red, black, and white beads and you can recreate this amazing device. A Poké Ball can capture, store, and transport Pokémon pets and they're essential for any trainer.
If your child wants a bigger ball, use this pattern instead.
Mario Brothers Fire Flower
The Super Mario Brothers games have a lot of characters and items that are Perler bead-worthy. If you think this Fire Flower is pretty, then you have to check out my monster article on the best Super Mario Perler bead designs.
Superhero Coasters
You can't miss out on these fun superhero coasters. While action figures are difficult to do on a round pegboard, emblems such as these are perfect as circular designs.
Here is the pattern for the Flash logo for your reference.
Smiley
Doesn't this smiling face make you feel like smiling, too? Make this Perler bead smiley and make someone smile today.
Miscellaneous Designs
Let's look at some miscellaneous designs I couldn't resist adding.
Cherry
Don't you just love yourself a cute cherry design? They're pretty, sweet, and remind me of good times.
Flower
This Perler bead flower is a good project to do. You can use this as a guide and then encourage your child to make their own flower designs.
Peace Sign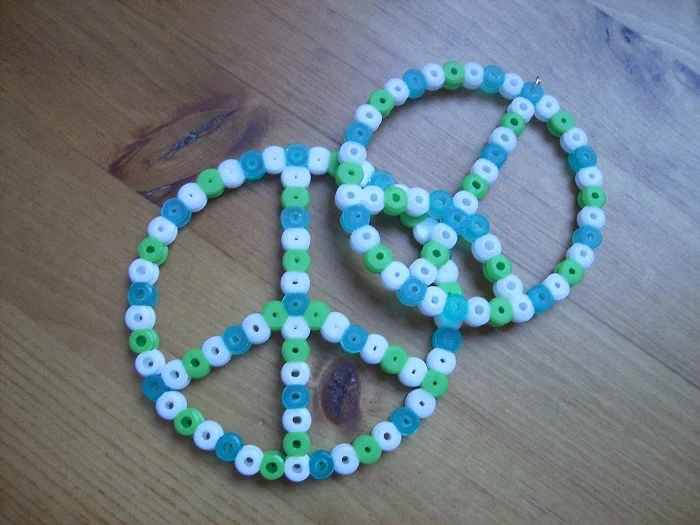 The Instructables blog created an easy step-by-step tutorial on how to make these Perler bead peace signs. Make these into necklaces or hang them in your room. I love the combination of blue, green, and white beads, but you can change up the colors according to your personal preference.
Christmas Tree
Isn't this Christmas tree adorable? Make sure to remember to make this little hanging ornament once the holidays roll in.
Circle Crafts and Projects
Last but not least, below are all the fun crafts and projects you can do with Perler beads and a round peg board.
Kaleidoscope Earrings
These kaleidoscope earrings are very colorful and can match any outfit. They're small too so they won't be heavy on your ears.
Fruit Lids for Drinks
The great thing about coaster designs is that you can turn them into lids for drinks simply by leaving a straw-sized hole in the middle of each circle. Crafter Kayla of HGTV shares her tutorial on the site.
Mandala Keychain
A mandala is a geometric pattern that one can use for focus, calm, and concentration. This keychain is a good way of having your favorite mandala with you all the time.
Rainbow Coaster
As the inscription on the wooden easel reads, this rainbow coaster is created with Love by Sally. Isn't this a beautiful and rather hypnotizing pattern?
Christmas Tree Balls
Make your very own Christmas décor by making these Perler bead Christmas balls. You can follow these bright joyful holiday patterns or make your very own.
Wind Spinner
Have you ever seen wind spinners in gardens or yards? When the wind blows, they start spinning and make the outdoors come to life with color and movement. Watch this video and make one for your own garden.
If you enjoyed this amazing collection of Perler bead designs for round peg boards, bookmark it and share it with your friends and fellow crafters. Happy beading and crafting!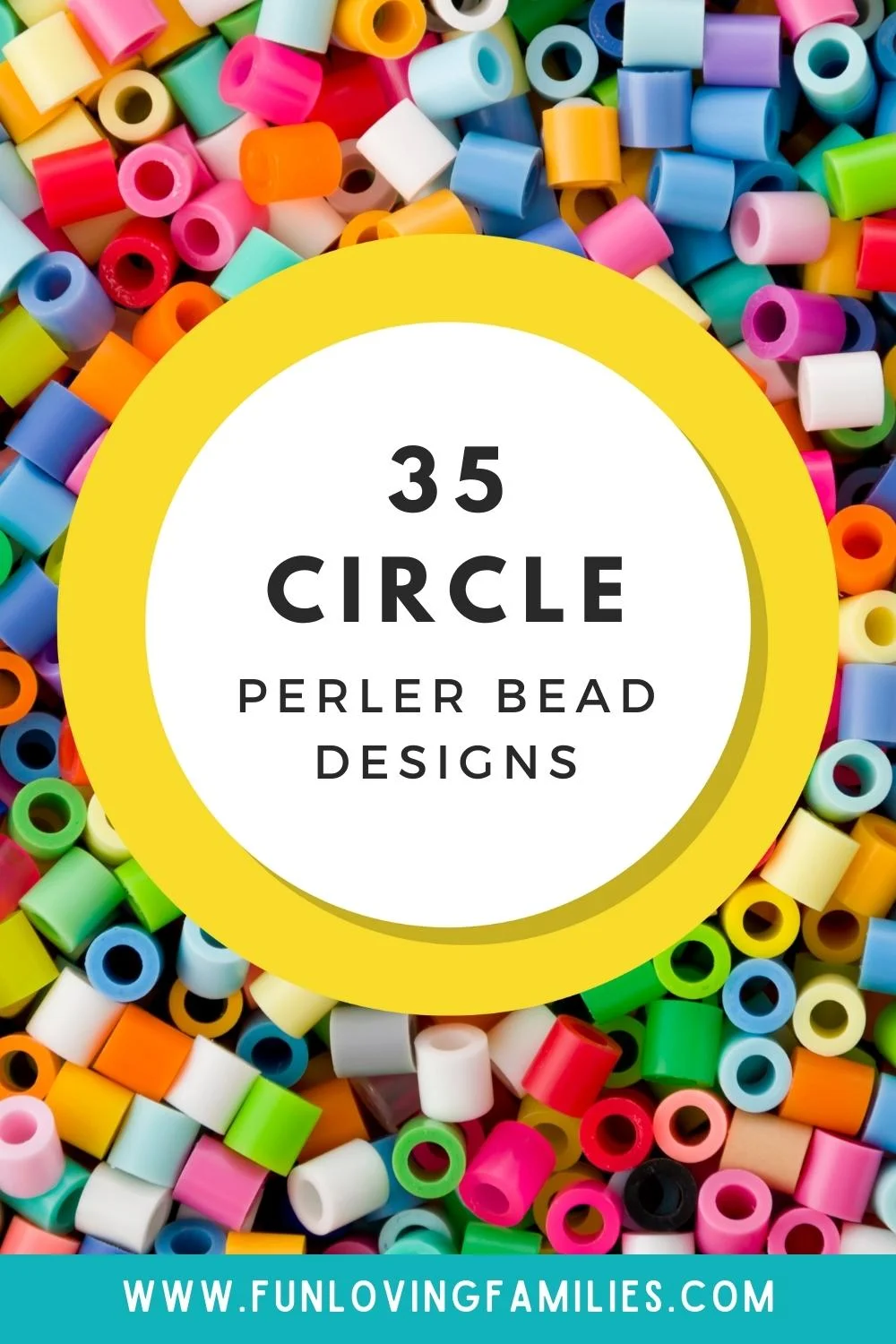 Similar Posts: