This simple halloween handprint craft makes the cutest DIY ghost bunting. So get tracing, and make a whole army of cute little handprint ghosts to add to your kid-made Halloween decor!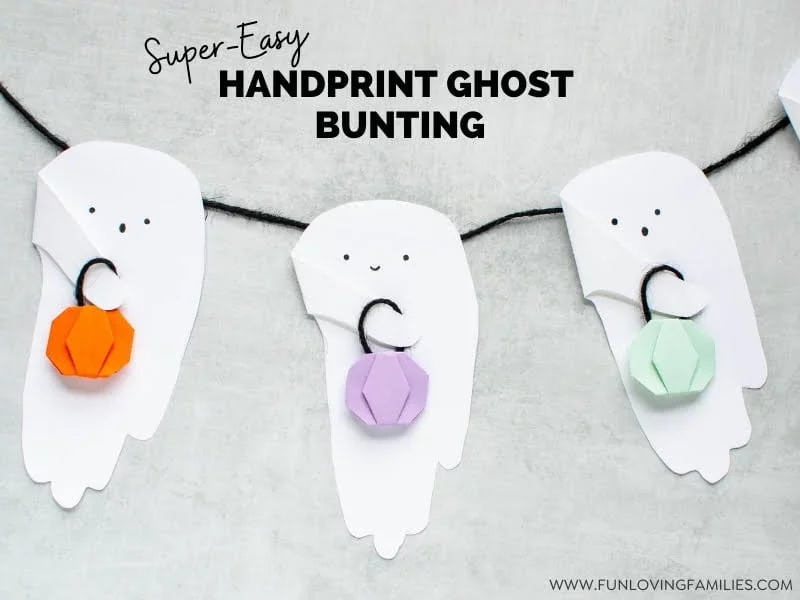 We just made this sweet little ghostie bunting and it's the perfect addition to our collection of Fall handprint crafts for kids (make sure you check that post because there are even more Halloween handprint crafts there!).
Handprint crafts are a well-loved tradition for a reason – they're super easy (the main component is tracing a hand!) and they can be kept and treasured for years as a sweet little keepsake. My kids' hands are so big now I can hardly tell their handprints from mine! But, I have so many precious reminders of their tiny hands from our other handprint crafts we have made over the years.
Halloween Handprint Ghost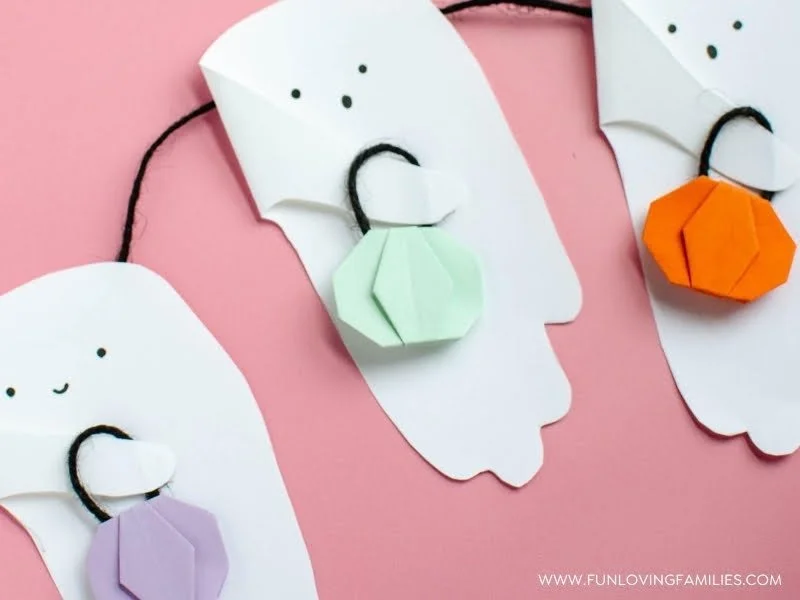 What you'll need:
White cardstock
Pencil
Black marker
Scissors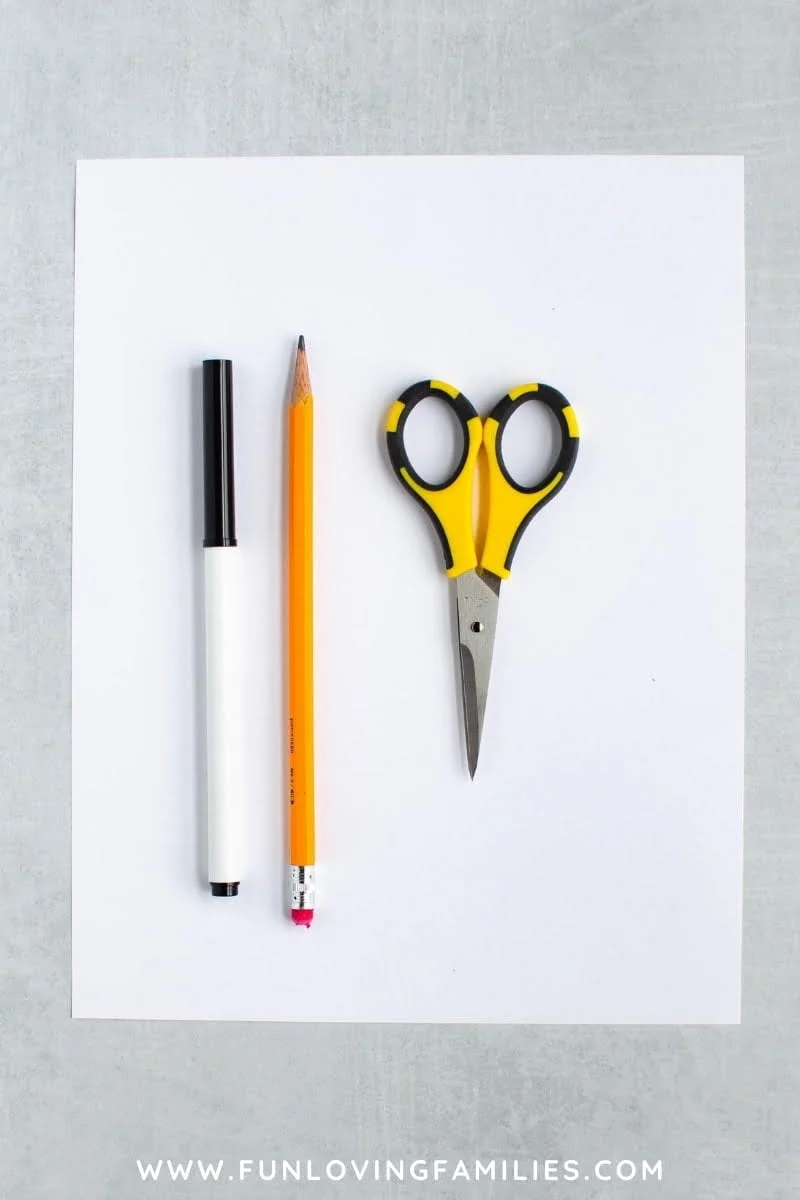 Step 1: Trace and cut out your hand with your fingers together and thumb sticking out.
Step 2: Fold over thumb.
Step 3: Draw cute face.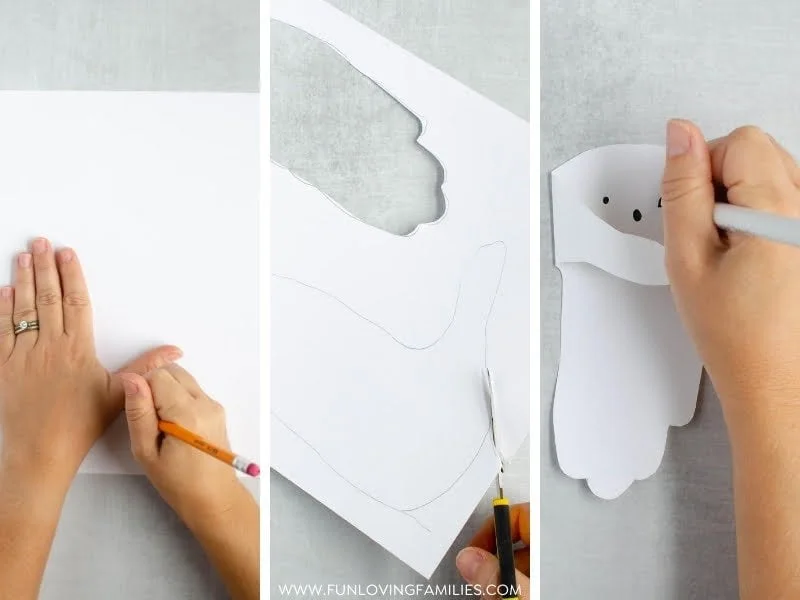 Handprint Ghost Bunting
Now, you can't just have one ghost by itself. So go ahead and make about 10-12 more (depending on how big you want your banner).
These little Halloween handprint ghosts are heading out for trick or treating and need their pumpkin baskets. Do your kids use the little plastic jack-o-lantern shaped trick-or-treat buckets? If so, you'll know exactly what I'm talking about!
What you'll need:
3×3 inch origami paper
black twine or string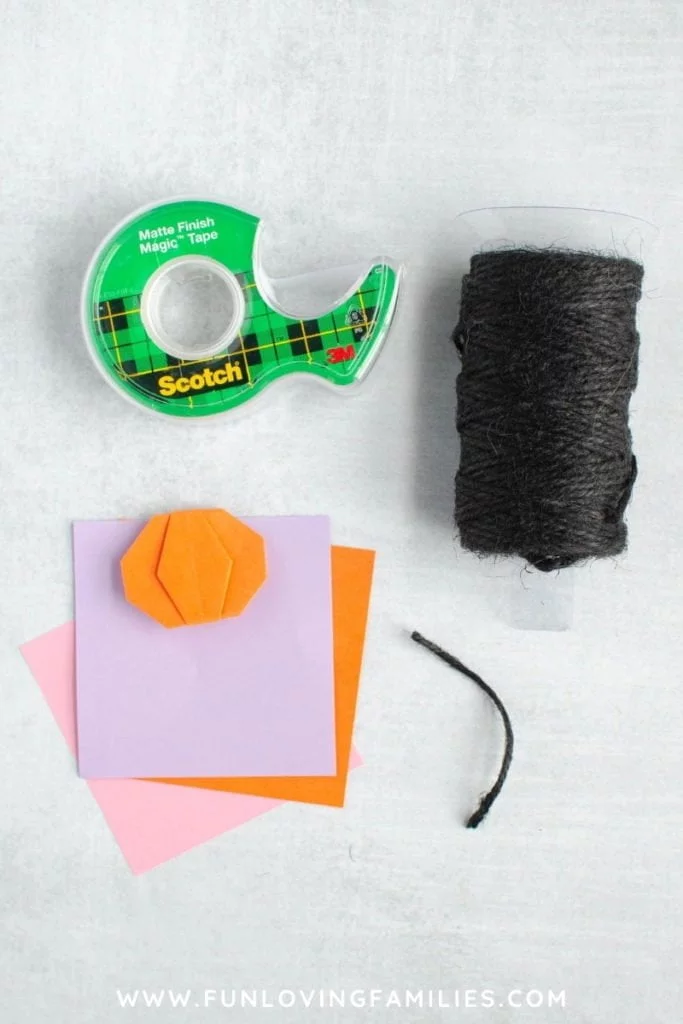 Go ahead and make some origami pumpkins in different Halloween-y colors (instructions for the origami pumpkin are below).
Cut the black twine into 3-inch strips and tape onto the top of the pumpkins so it looks like a handle.
Now tape (or glue) the thumb down with the pumpkin handle so the little ghost is holding the pumpkin bucket securely.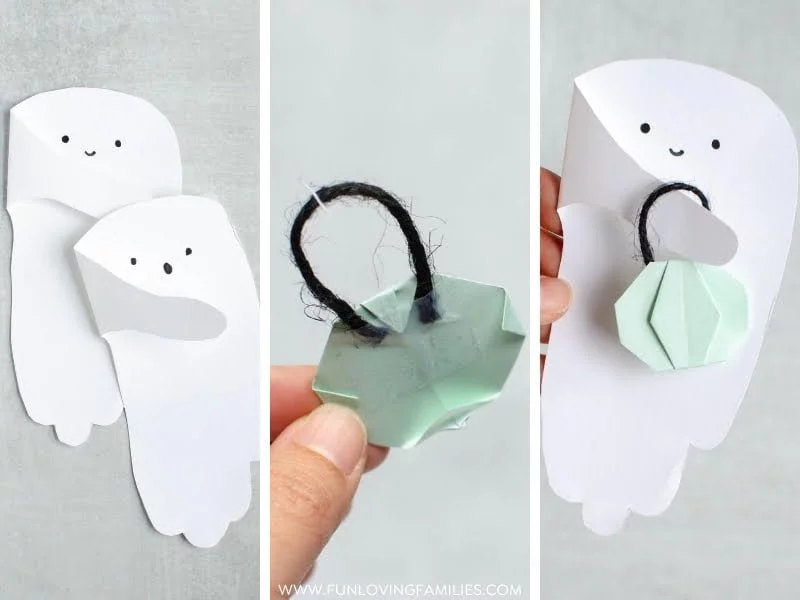 Repeat for all of your ghosts, then attach to a string, and it's ready to hang!
How to Make an Origami Pumpkin
Once you have your ghosts cut out, you can add some simple origami pumpkins to add a little pop of color.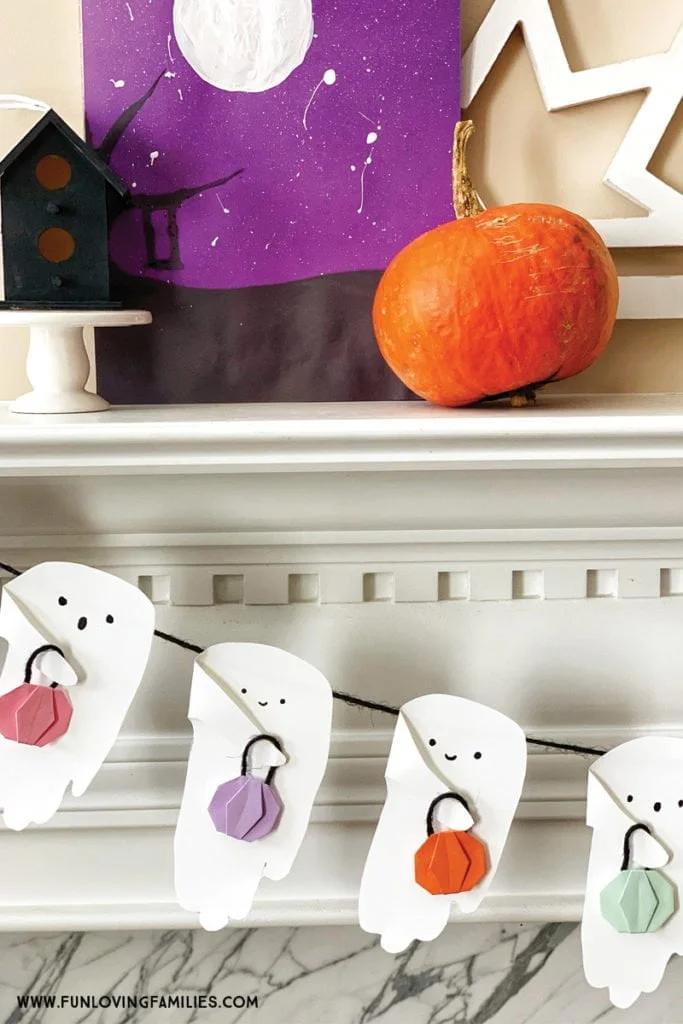 You can check out this video that shows you step-by-step how to make the pumpkin. It's a fairly simple origami pattern, so even if you're origami-challenged I think you'll be able to do this one. My oldest has sworn off origami because she always gets frustrated, but she actually helped me fold my pumpkins and said she had fun making them!
So, give it a go. If my video is too confusing, don't give up! Just try another video tutorial (it's a pretty standard pumpkin pattern).
More Halloween Fun
Looking for more fun Halloween crafts and ideas? You'll love these:
Please share this post or use the image below to Pin and save for later!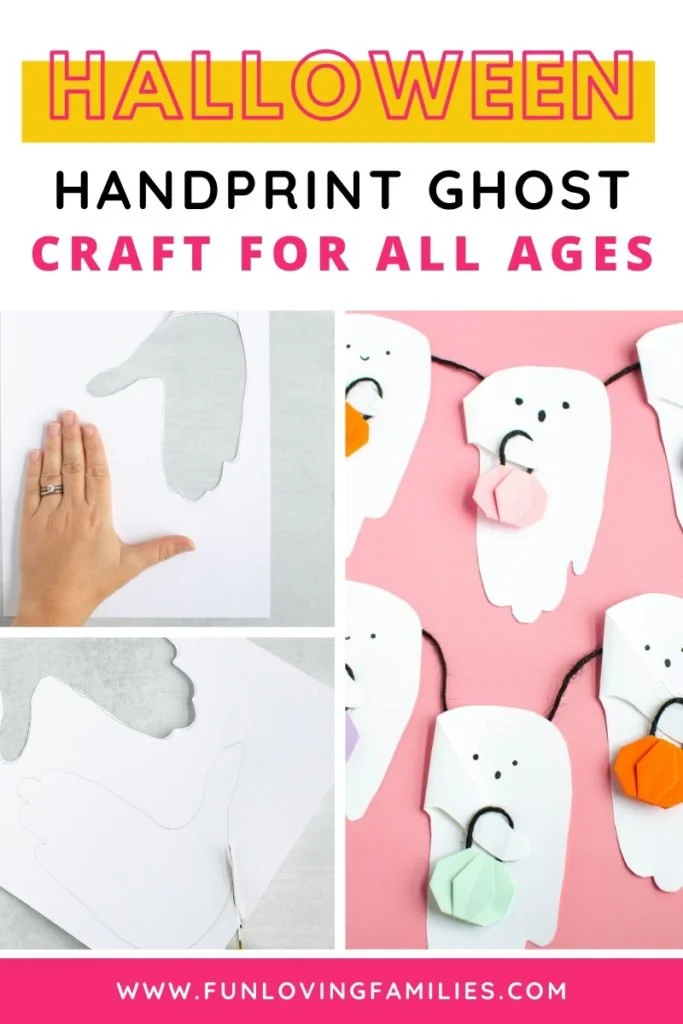 Similar Posts: