Grab the free download for this adorable collection of Halloween coloring pages. Choose from Witch coloring pages, Trick or Treat coloring pages, and more!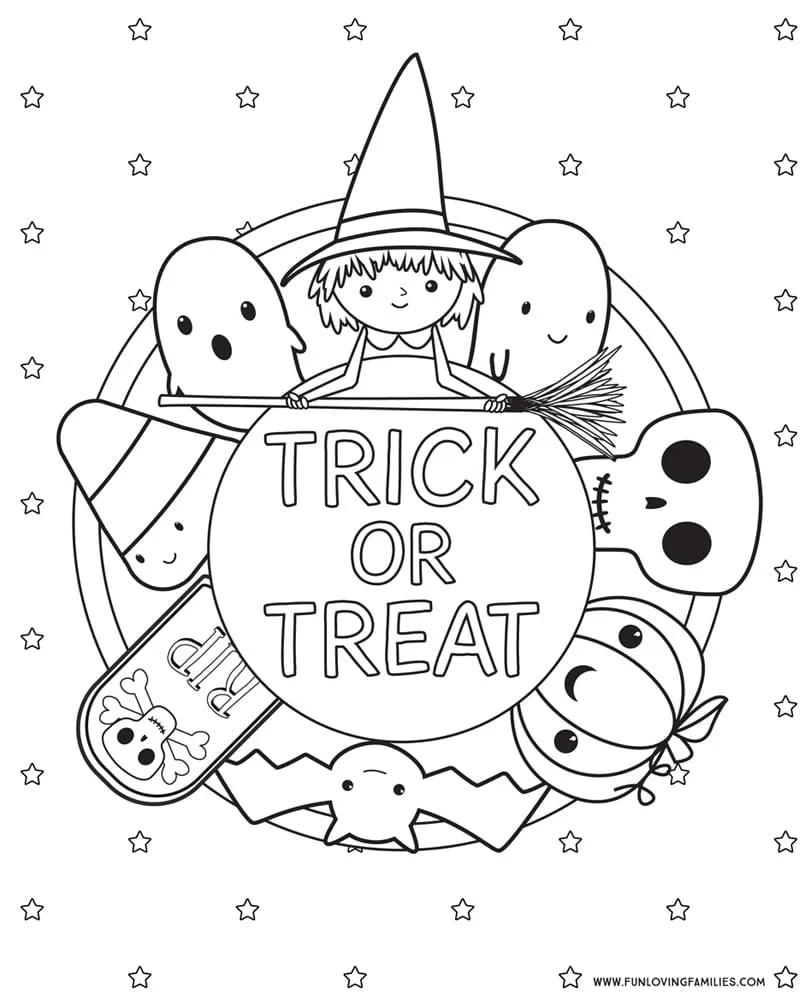 Halloween Coloring Pages
Halloween is going to be here before we know it and I couldn't be more excited. It's definitely one of my favorite times of year.
Don't miss our other Fun Halloween Ideas the kids will love!
I made this series of Halloween coloring pages for you and I hope you like them as much as I do. I always try to create a variety of designs, from simple to more detailed, so that there's a little something for everyone.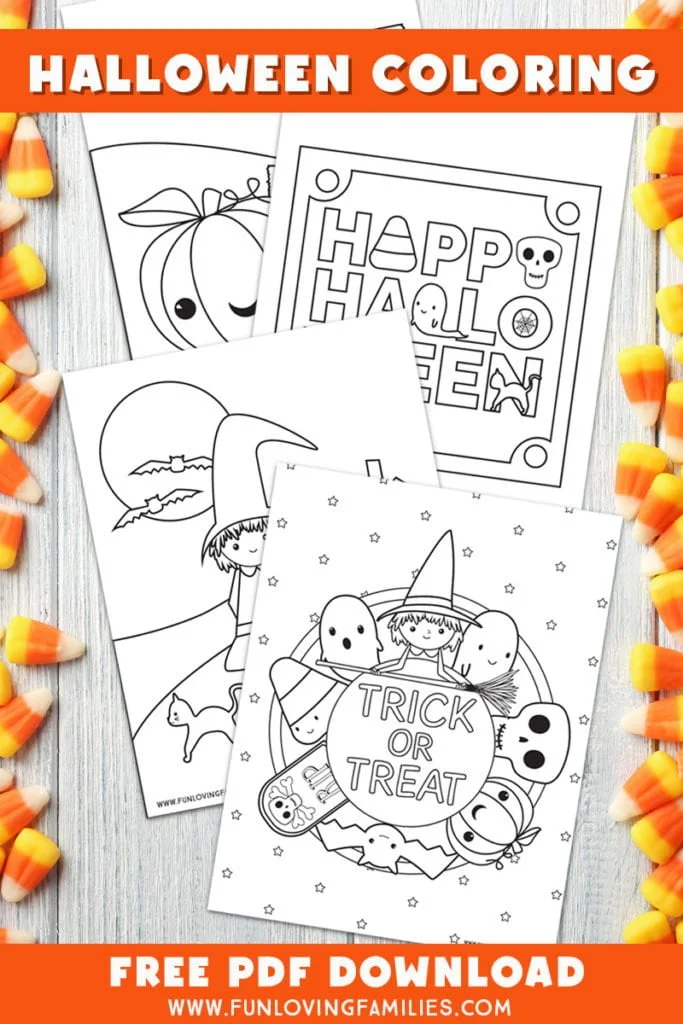 Do you join your kids when they sit down to color?
There's usually so much for parents to do that sometimes we pull out the coloring sheets when we need something to keep the kids busy. But, I definitely want to encourage you to join in the coloring sometimes.
It's really fun and relaxing, plus it's amazing how much kids open up when you're just sitting with them engaged in a low-key activity like coloring.
Go ahead and check out the new coloring pages, then use the download button for the free PDF download!
Trick or Treat Coloring Pages
Here's a sweet little pumpkin who has some treats to share!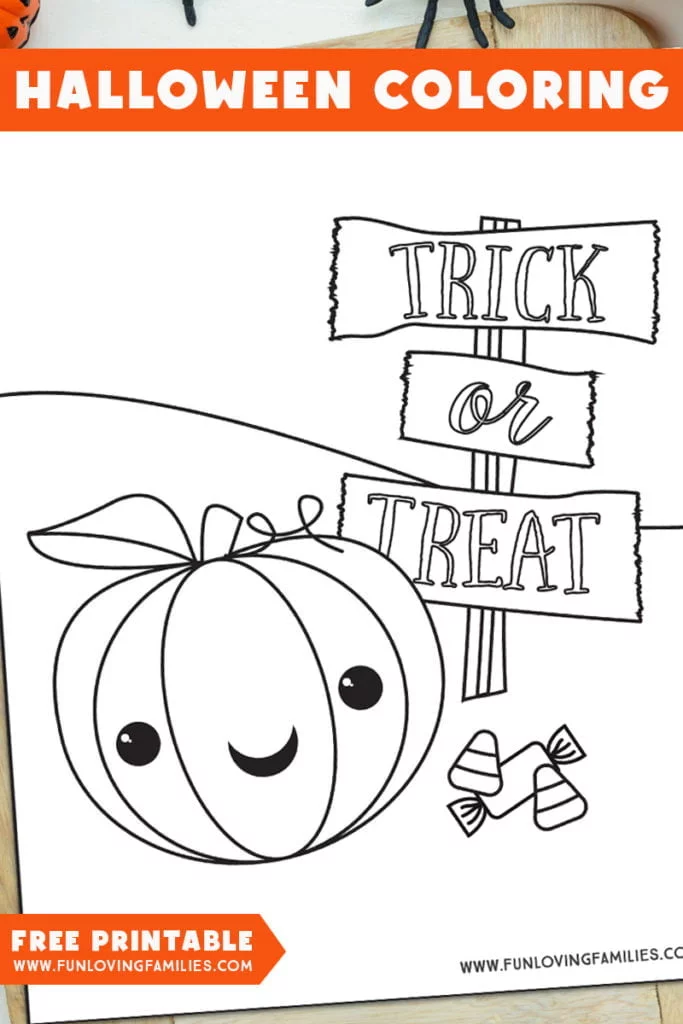 This friendly witch and her friends are ready for a night of trick-or-treat fun!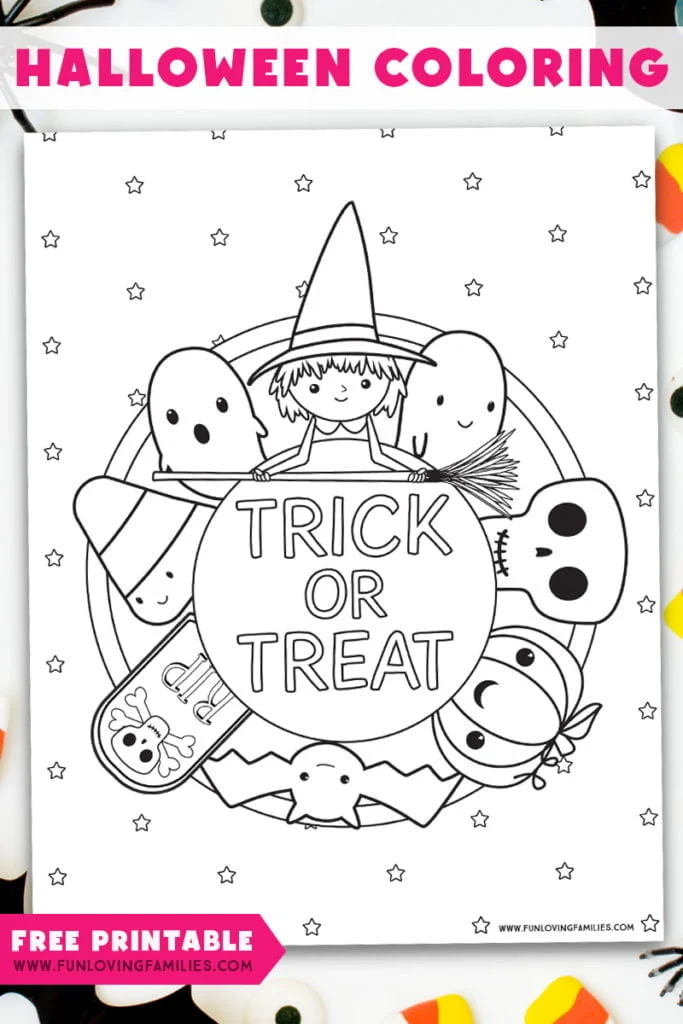 Witch Coloring Sheet
If you're looking for Witch coloring pages, you can add this one to your collection. Don't let her sweet looks fool you. I suspect there's some mischief going on in that house behind her.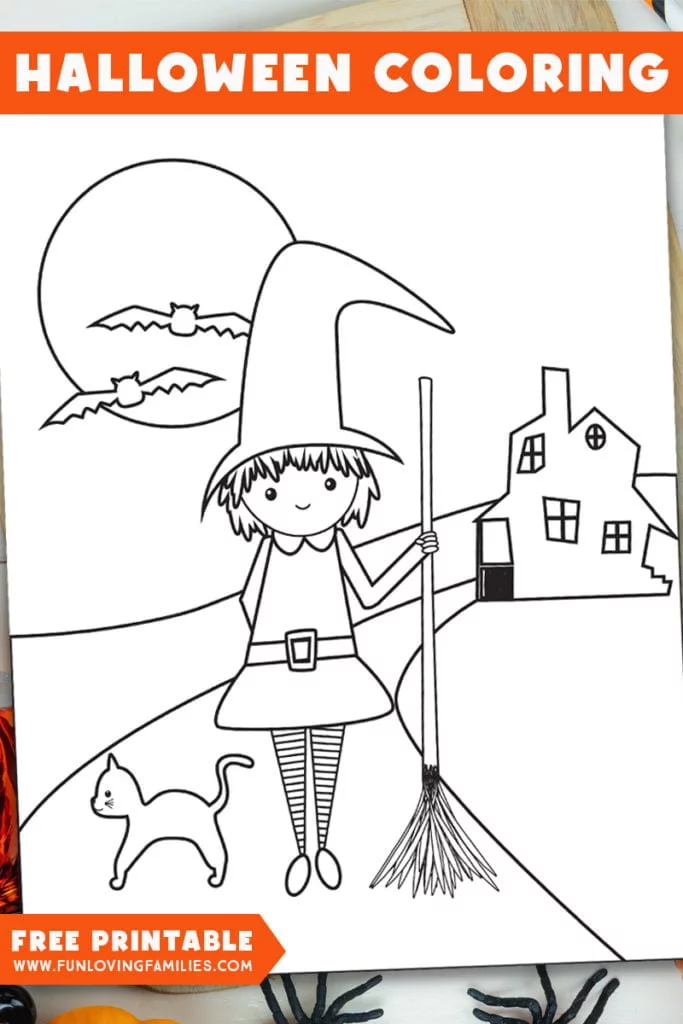 Happy Halloween Coloring Page
This Happy Halloween coloring page will be great for hanging once it's colored.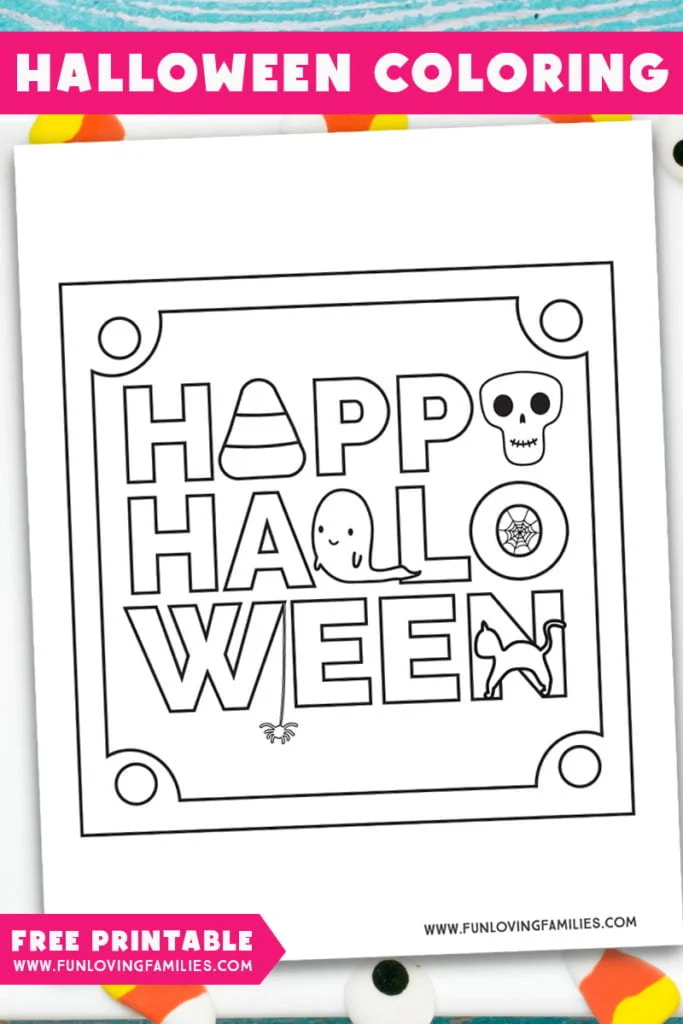 Download All 4 Free Halloween Coloring Sheets
These are totally free and my gift to you. I hope you enjoy them! Use the download button below to get the free printable PDF.
You can print all of these Halloween coloring pages for your personal use. They're great for everyday, but also come in handy for Halloween parties. Or, you can even hand them out for Halloween with a couple of crayons if you prefer not to give candy.
More Memory-Making Halloween Ideas
We have so much Halloween fun to share! I know you'll love these other great Halloween ideas:
Similar Posts: