Do your kids love memory matching games? If so, grab this free printable Halloween matching game. It's so cute, and all you need is a printer and scissors!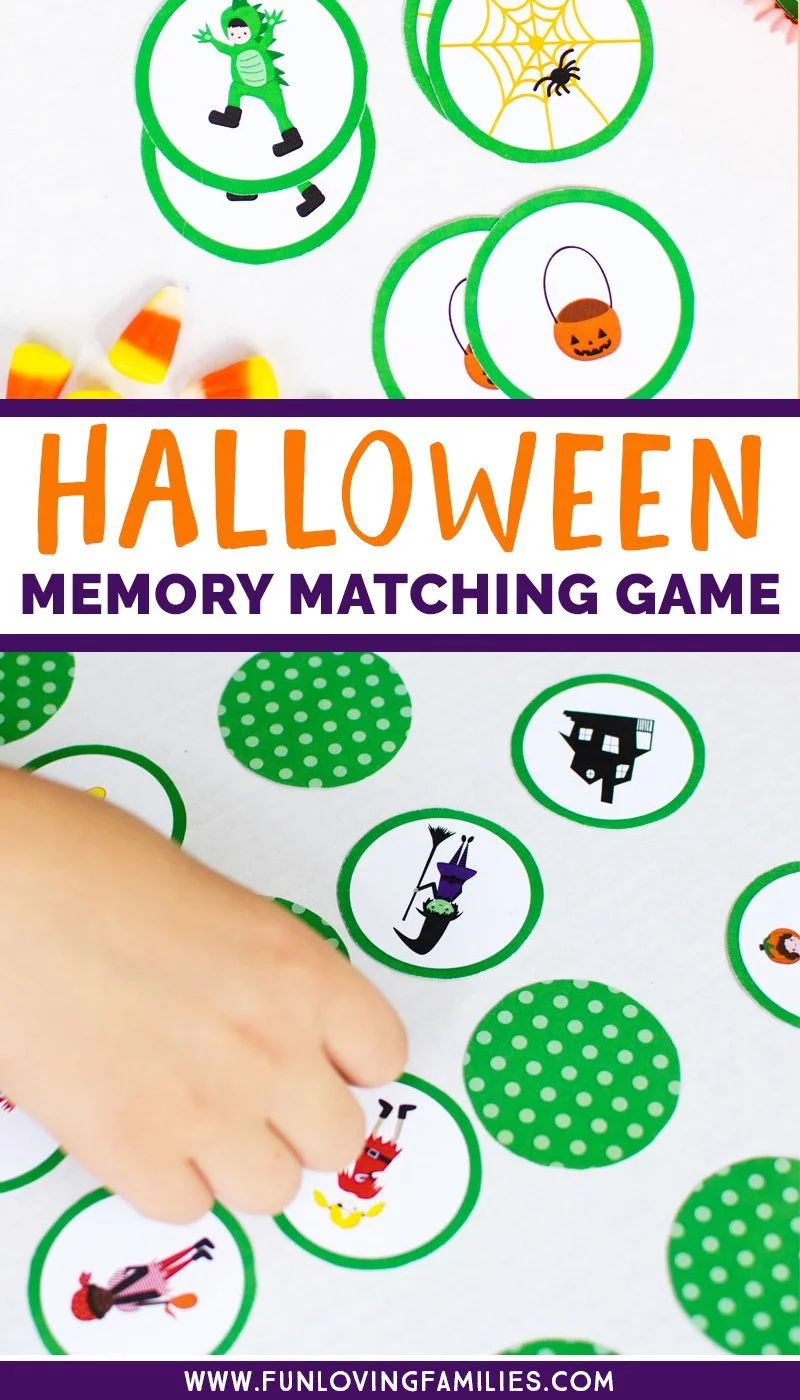 We're big fans of these memory games. I have one daughter who has always loved them, and we usually play together to see who can find the most matches.
Frankly, I'm really not very good at playing. I can never remember where I saw what! My daughter, on the other hand, is a beast. She breezes through the matches and always beats me!
I've had this memory matching game in the back of my mind for weeks. I'm so glad I finally made the time to put it together because it looks like we're going to be stuck indoors with bad weather for the next few days and simple games like this are a great way to pass the time.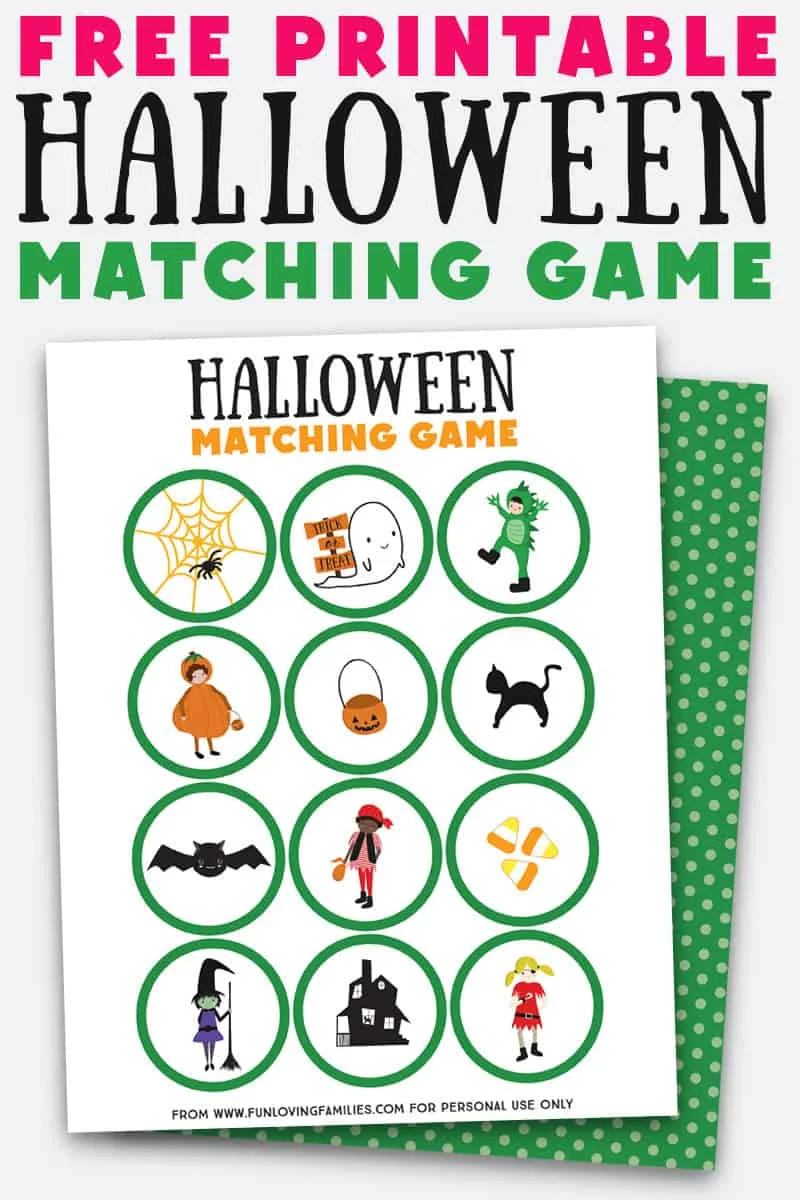 DIY Halloween Matching Game
You can make this Halloween matching game exactly as it is shown here using our free downloads.
(This post contains affiliate links which means I may earn a small commission if you click a link and make a purchase. As an Amazon Associate I earn from qualifying purchases.)
What You'll Need:
printer
scissors or 2″ circle punch
Halloween Matching Game PDF (get the download below)
Print two copies of the matching game on your printer. Then, use the same papers and feed them into your printer on the opposite side so that the green dots print on the back.
You could also forgo the green dots altogether and just have a white back. I really like having something on the back of the cards so that I know there's no way to peek through!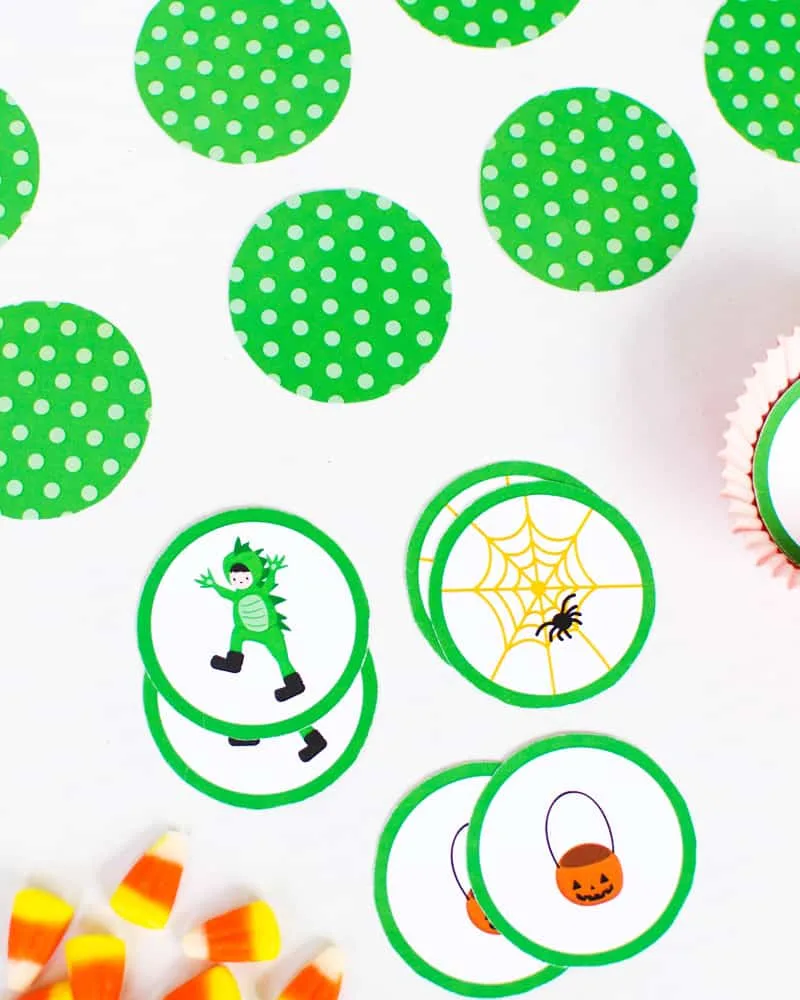 Once you have two copies of the matching game with the front and back as you want them, cut out the circle cards by following the outer edge of the green lines.
If you have a paper punch, cutting the circles out will be a breeze. If not, no biggie. I used regular ole scissors and it really didn't take long at all.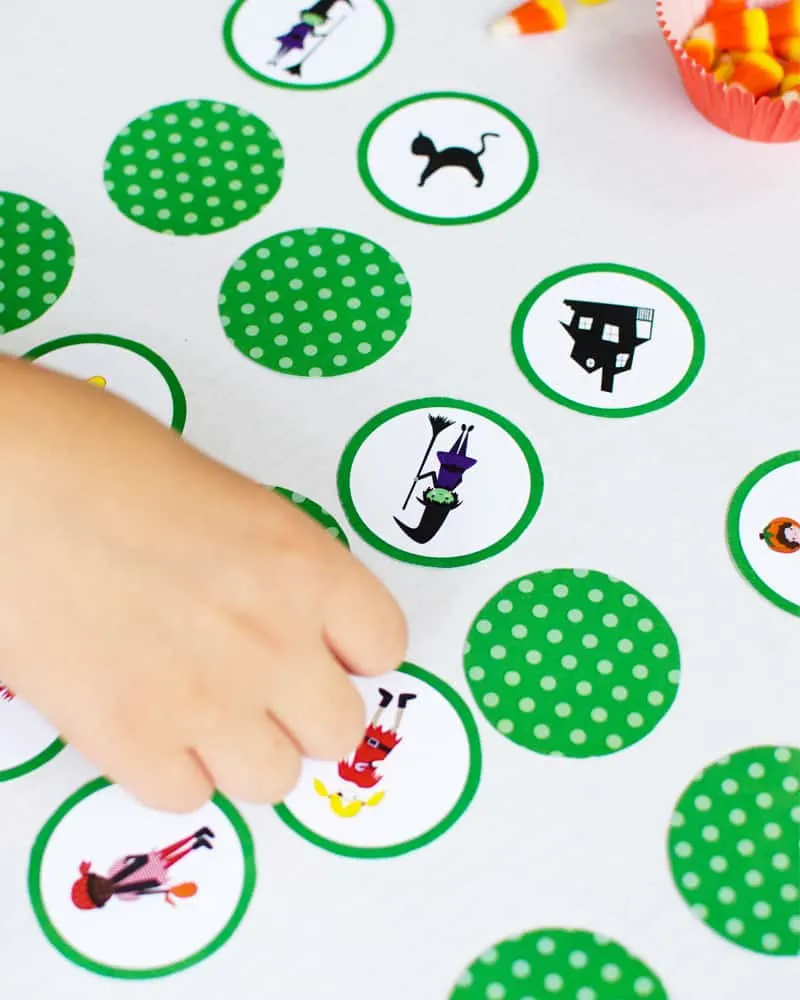 How To Play the Matching Game
There are a few ways to play this game.
For young kids, scramble the cards on a table, face-up, so that they can sort through and find the matches.
For older kids, line the cards, face-down, in rows on table. The player turns two cards over. If the cards are a match, the player can remove those card from the game. If the cards don't match, the player turns the cards face down again and tries again. Play continues until all of the matches are found.
For two players, players take turns finding matches as described in #2 above. If a player makes a match, that player gets another turn. If there is no match, then the game continues with the next player. The player with the most matches at the end of the game is the winner.
Get Your Download Here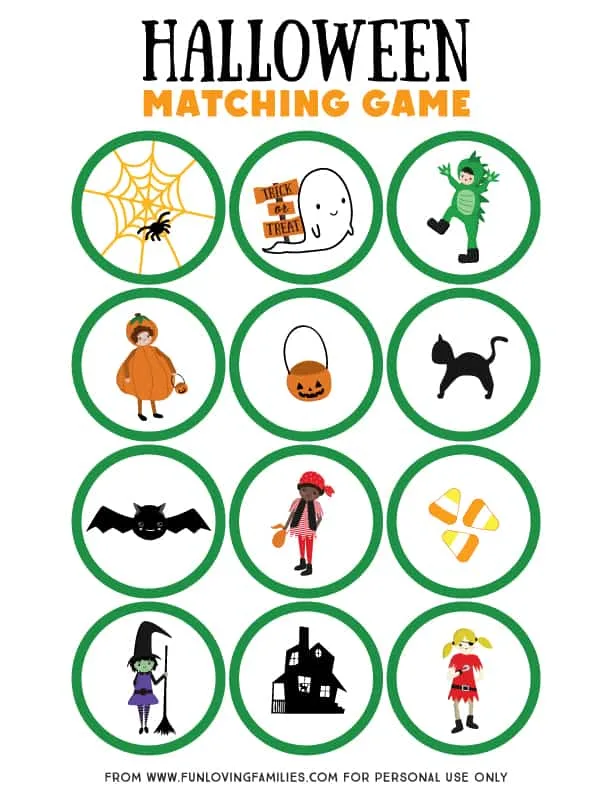 More Halloween Printables for Kids
While you're here, be sure to check out these other printable Halloween Kids activities:
Thanks for stopping by! If you liked this post, I'd love it if you share it with your friends!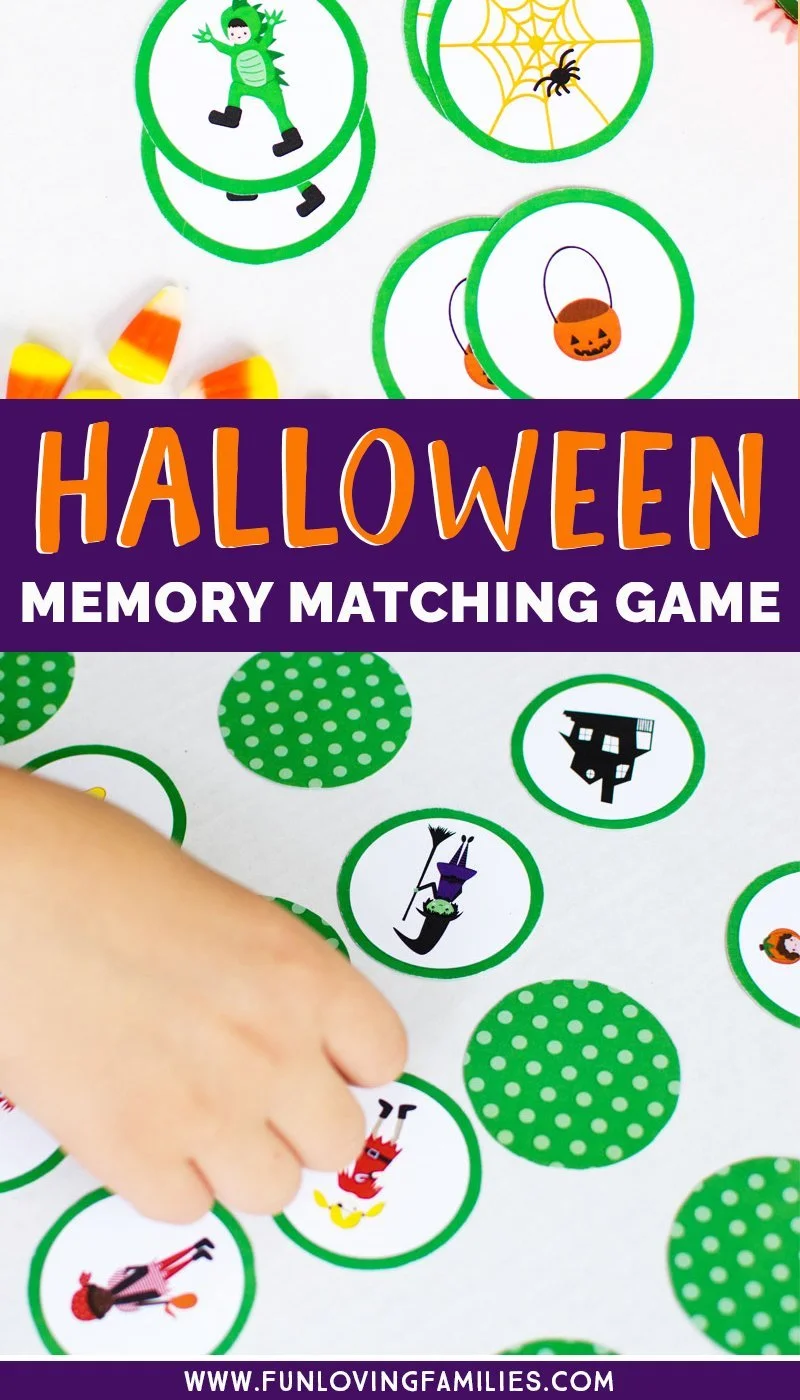 Similar Posts: