Use bright paper in Halloween colors to make these eye-catching Halloween scenes. You can download our printable silhouette templates to add to your creations.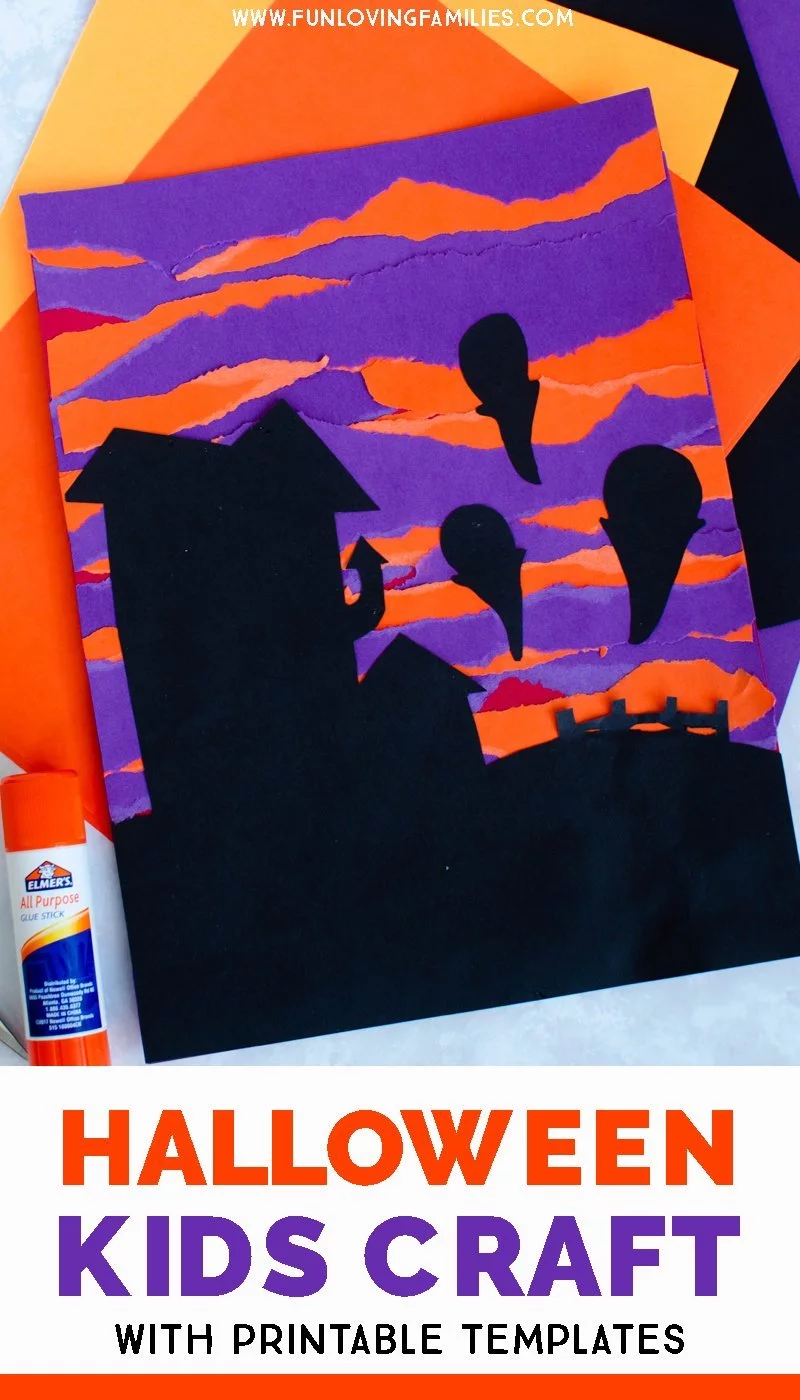 Halloween Torn Paper Art for Kids
Torn paper activities are particularly good for developing prewriting skills in preschoolers since they use their pinch grip to tear the paper. But this art project is fun for everyone and always turns out great.
What you'll need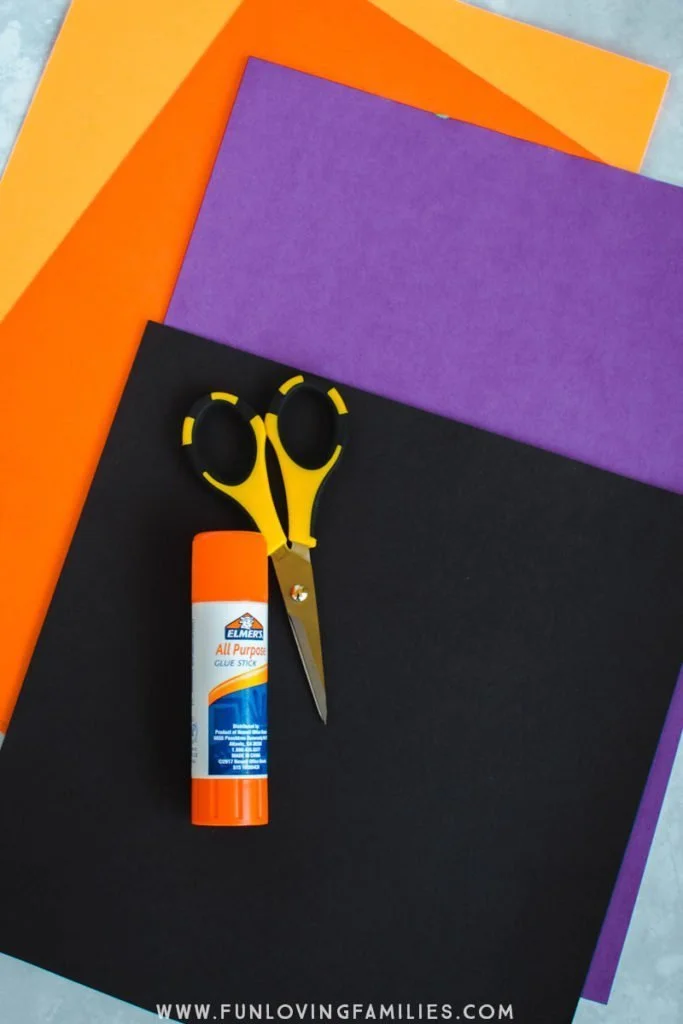 How to Make the Torn Paper Halloween Scene
The first thing you'll need to do is tear strips of your paper from one side to the other. It's ok if it's not straight. In fact, that's what's going to add interest to your background! So a few bumps and imperfections are wonderful. You can also tear some that are small to help fill in any spots that seem to need a little something.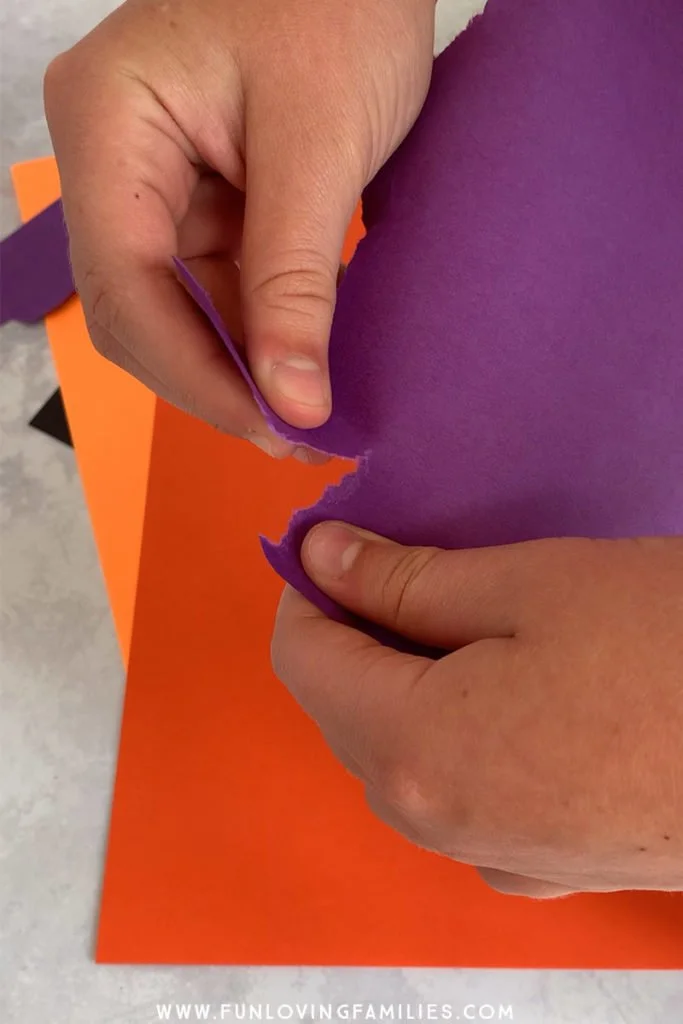 Once you have torn strips from whatever colors you want to use as your background, you can start laying them down from top to bottom. Use a glue stick to glue the strips down once you have them where you want them.
The last step is to create your Halloween scene! Older kids can cut their own silhouettes and really get creative with their pictures. You can help younger kids by having some elements already cut from black paper that they can glue on wherever they want. If you'd like, you can use some silhouettes that we created for this project.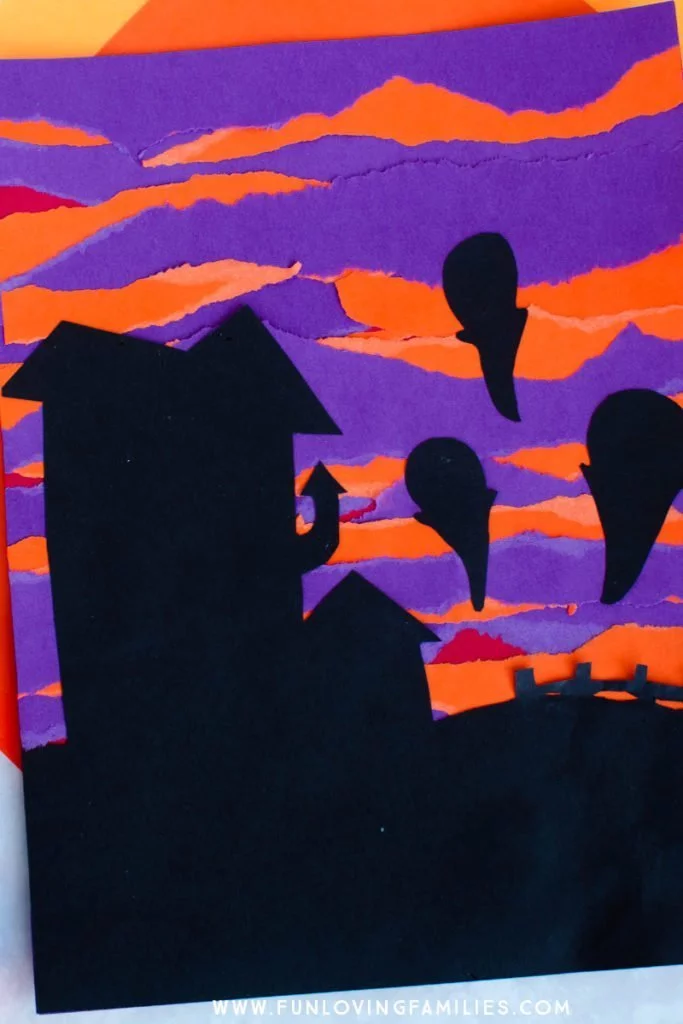 Now you're done! I love this Halloween craft because it's so simple, but each picture comes out a little bit different, so it never gets old. Make sure you hang these up for Halloween or put them on your mantle. They really pop when you see them from far away!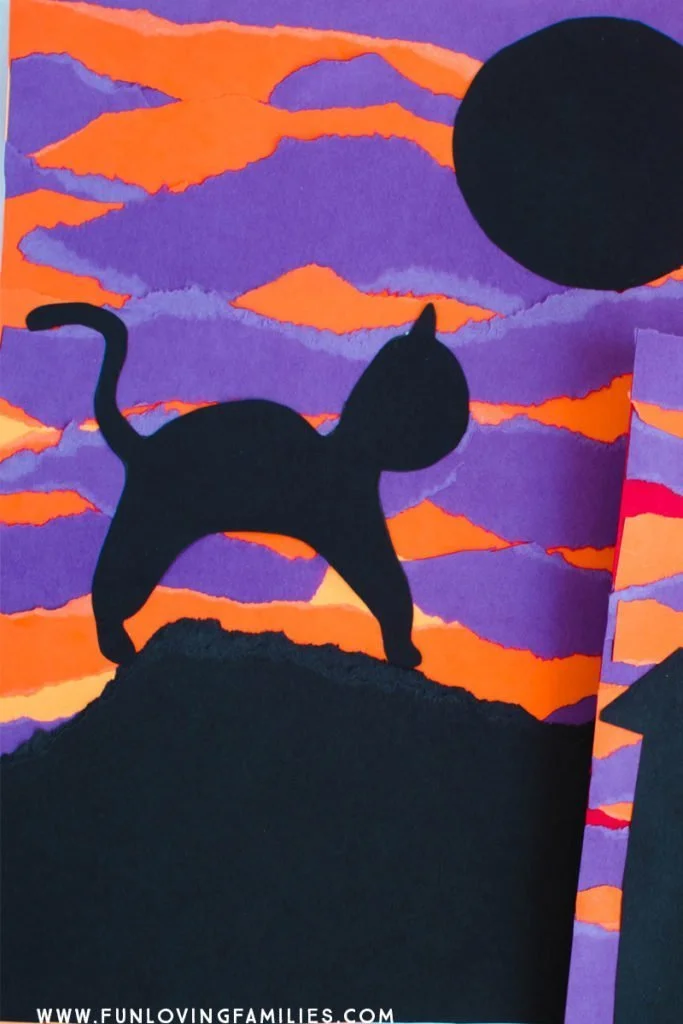 I really hope your kids have fun creating their Halloween torn paper art. You can change them up with different colors for the background and your own spooky Halloween silhouettes!
More Halloween Arts and Crafts for Kids:
We have so many fun Halloween ideas that I know you'll love, so be sure to check them out before you go!
Similar Posts: