Ready to have fun "booing" your neighbors? Grab these super-cute You've Been Booed printable signs and door hangers and spread some Halloween cheer around your neighborhood. But, don't get caught! Keep reading to learn more and grab the free printable boo signs.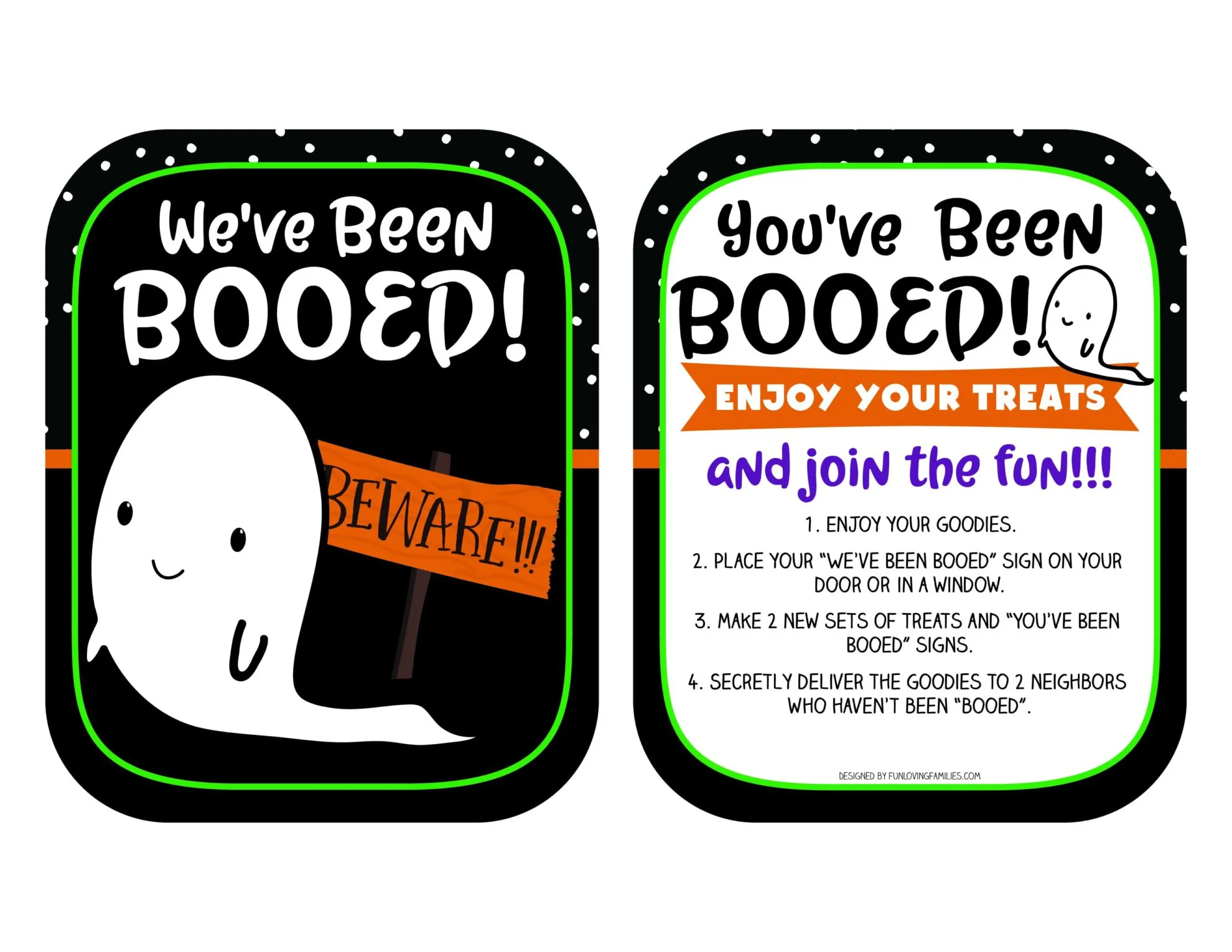 My kids absolutely love getting "booed" and "booing" our neighbors. It may sound a little silly, but it's so much fun. And it's actually a great way to practice giving in a season that is usually all about hoarding candy!
Actually, I think my kids really enjoy the Booing part more than getting booed!
You can go straight to the information you need from this post by using these content links:
What is the Halloween Boo Game?
So, what's all this about being Booed?
Quite simply, being booed is when you are surprised with a little gift of Halloween treats at your door with a sign that reads "You've been booed".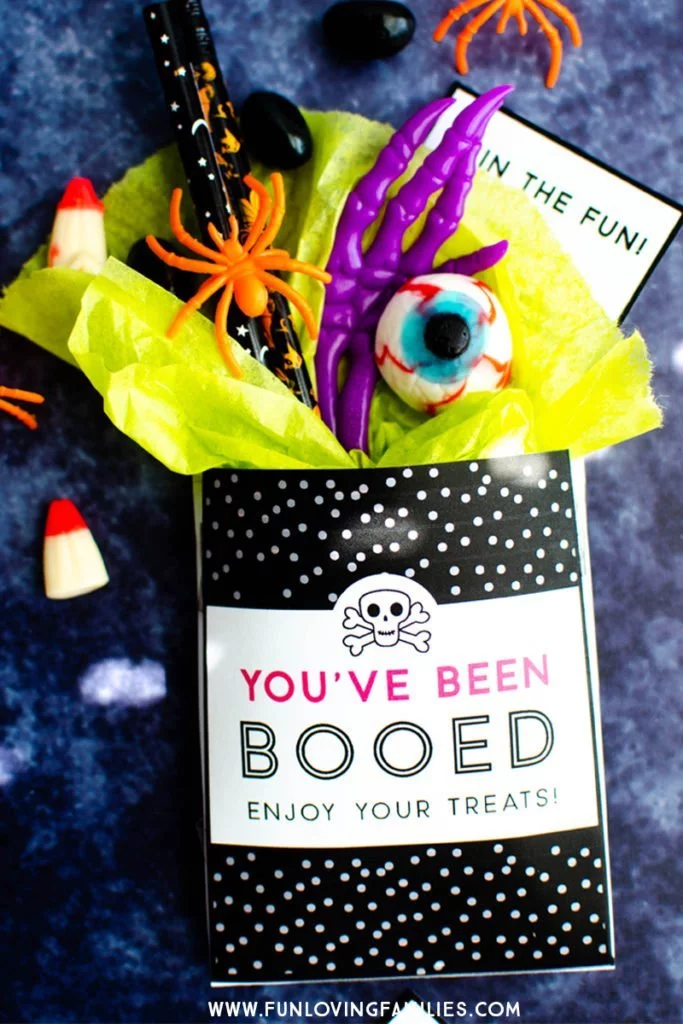 A friendly neighbor has put together their boo gift and stealthily made their way to your door. Then, they ring the doorbell and run away, so that all you see when you open your door is a little basket of Halloween goodies and the sign.
Can you see why it's so much fun for kids?!
First, they get candy or small toys…and I don't know any kid who doesn't like that.
They really feel special knowing that someone thought about them.
Then, they get really excited about trying to figure out who the mystery gift is from.
And, finally, they become obsessed with putting together their own boo basket and delivering it to their neighbors.
You've Been Booed Printable Signs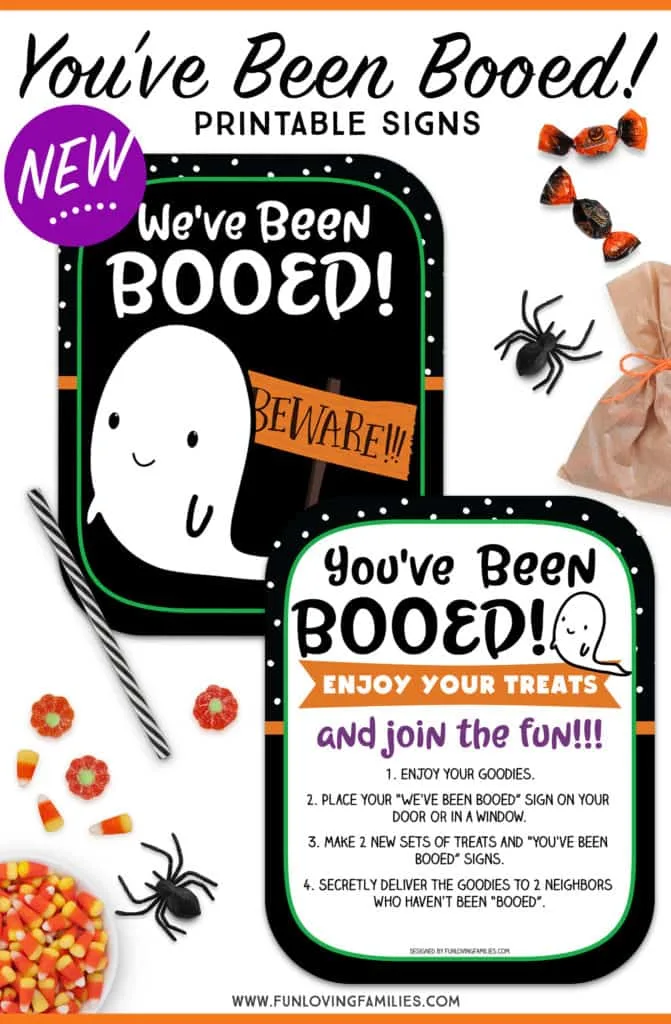 These signs are seriously, so stinkin' cute.
I'm a total sucker for all things "cute", and I had a hard time just settling on one design, so I decided to just go ahead and put BOTH printables out so that you can decide which one you prefer. (Updated Oct 2019: Now choose from three "You've Been Booed" printables. )
In all honesty it has nothing to do with the designs and everything to do with the fact that I can't make a decision to save my life.
But, my indecision means that YOU get to choose!
Look for the big pink download button below the images to get your printable PDF.
You've Been Booed Cute Ghost Signs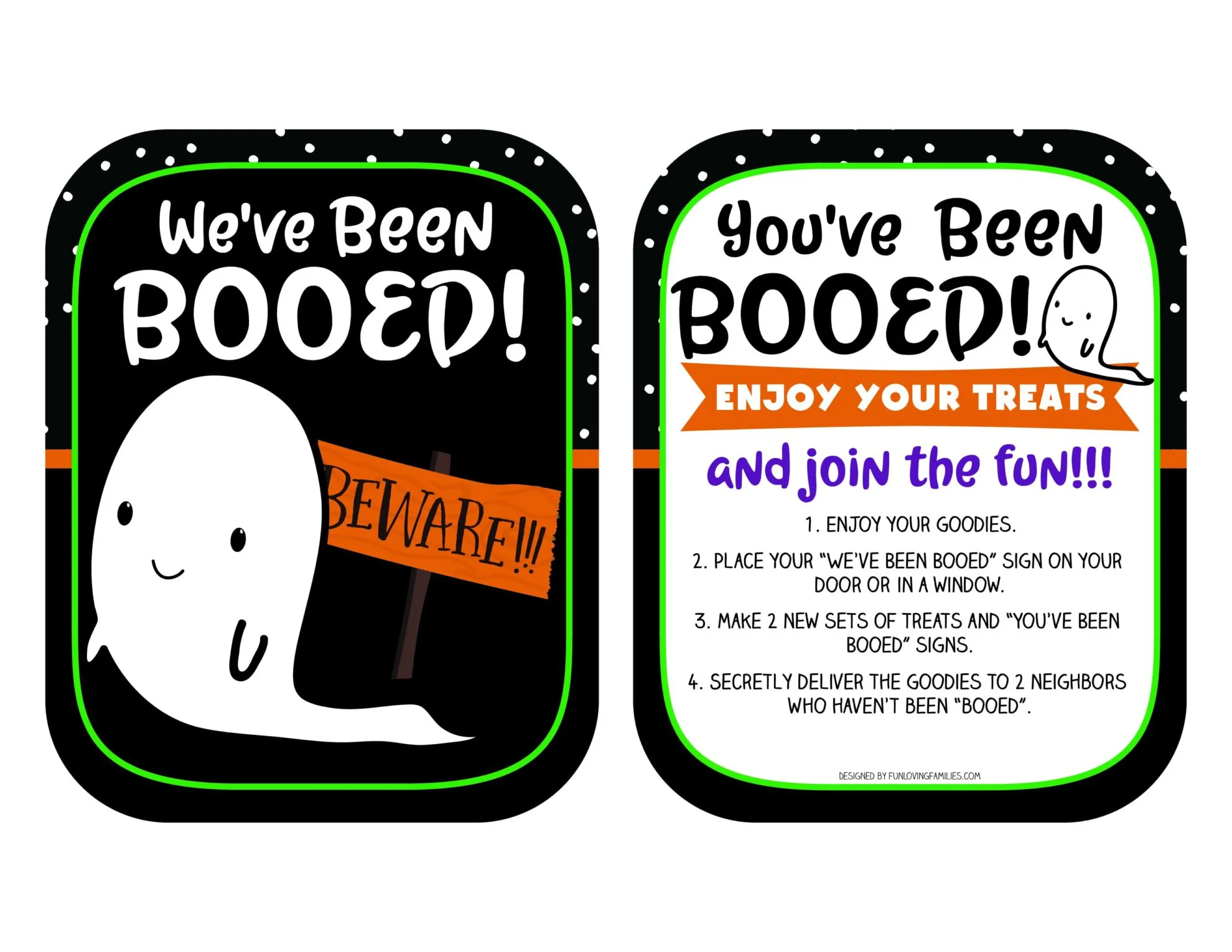 Are you a fan of happy little ghosties? Then I know you'll love this boo printable. Use the You've Been Booed printable sign to put in your Boo baskets to hand out: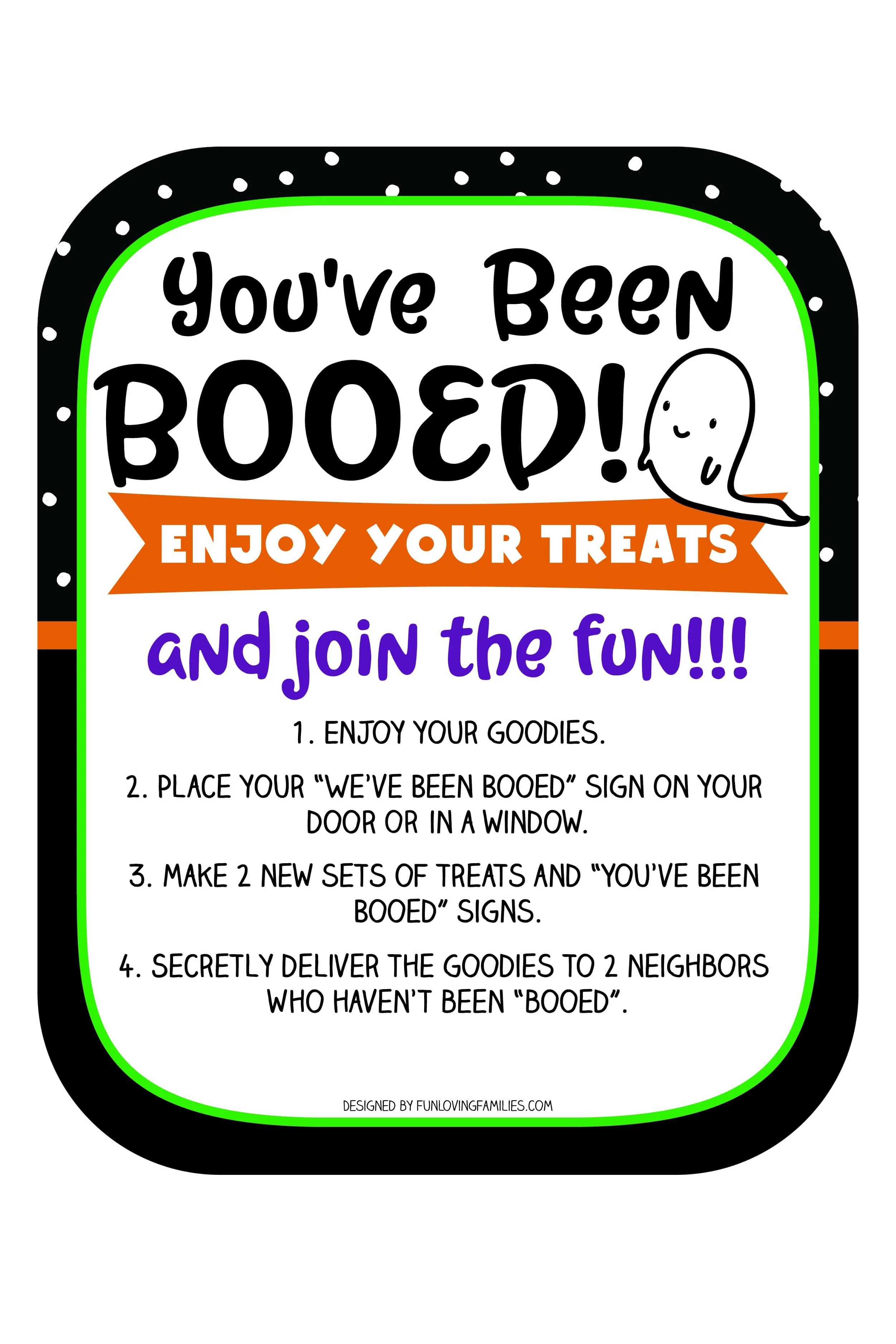 Then hang the We've Been Booed printable sign on your door or in a window that faces the front of your house.
---