Get your favorite crayons and colored pencils ready and ring in the new year with these fun "Happy New Year" coloring pages for 2024.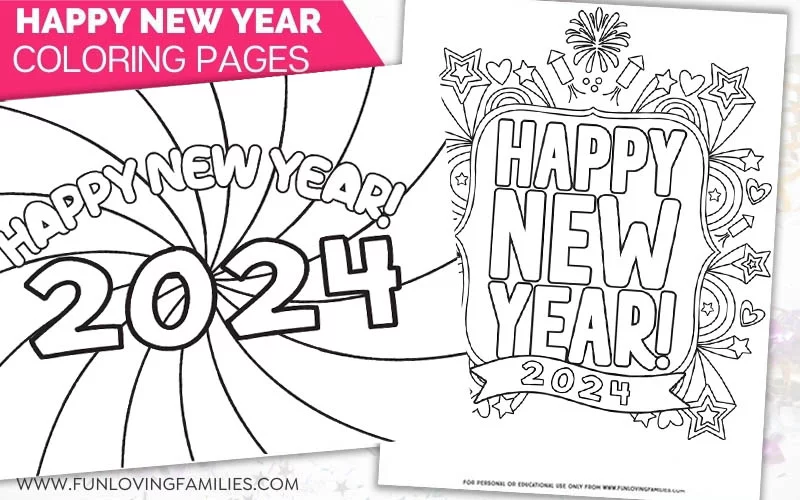 We added to our collection of free printable coloring pages with this set of New Year's coloring sheets!
Related: These would be a fun activity to pair with our Year In Review Printable Kids Activity.
Check out the coloring pages below and then get the PDF download for all 3 coloring sheets!
Simple 2024 Happy New Year Coloring Sheet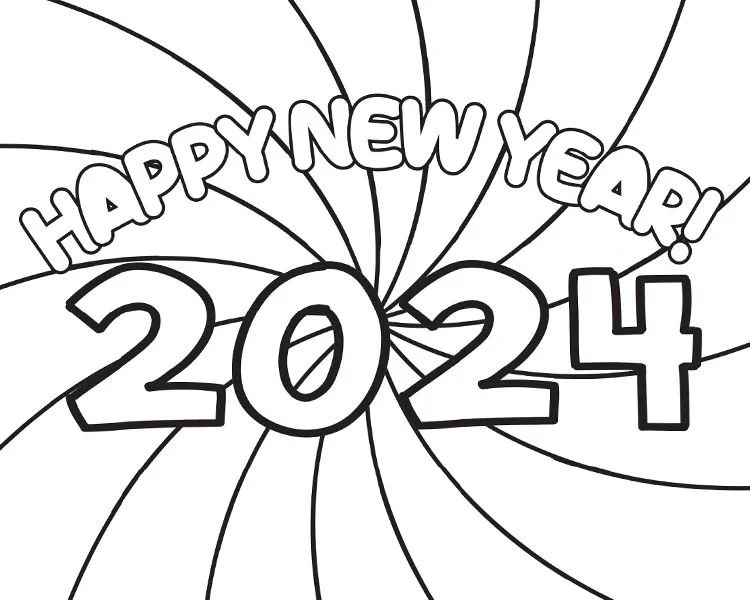 This simple Happy New Year 2024 coloring sheet is a great option for younger kids who don't have the patience for tiny details. It also provides lots of creative freedom for kids to add their own design elements to the page.
Detailed Design for Older Kids and Adults
Are you printing these coloring sheets for New Year's Eve? Capture all the joy of the moment with this coloring sheet that is literally exploding with exciting doodles.
For 2024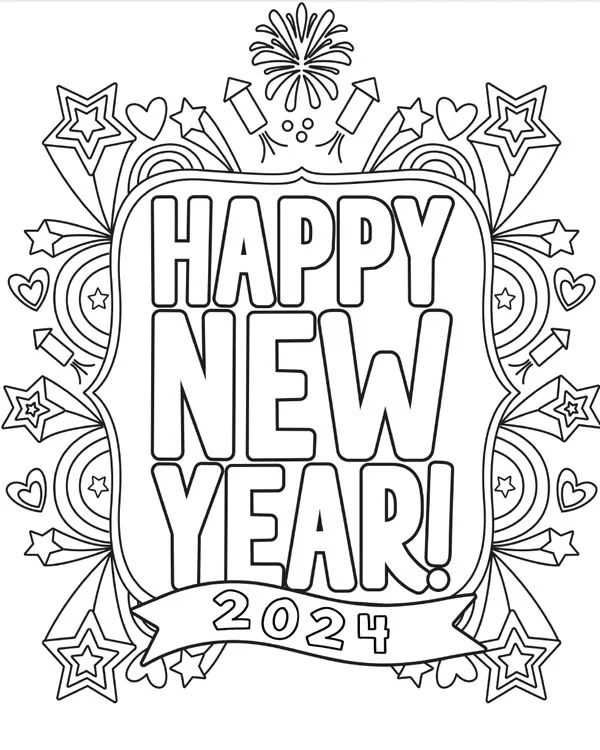 I created one for this year with 2024 added to the bottom. And, I also create one without the year so you can customize it to your liking or use next year (just add the year yourself!).
For Any Year or Personalize it with a Name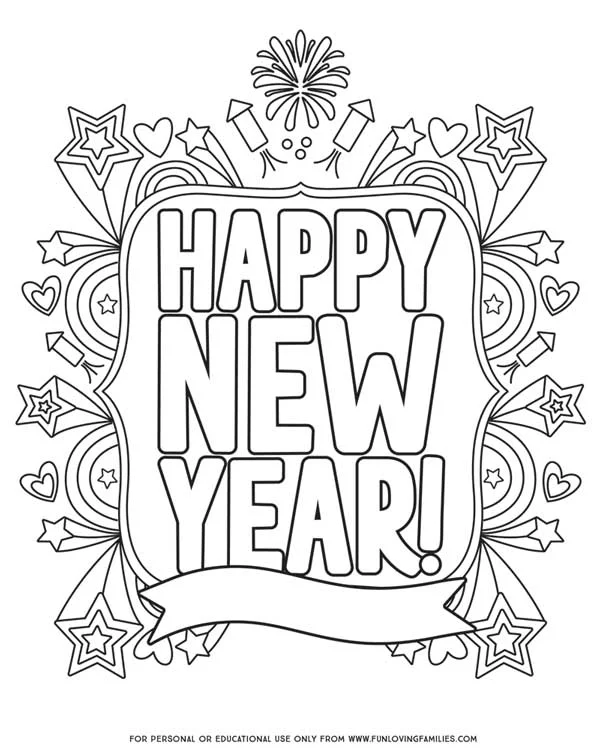 All of the coloring pages are great for kids, but definitely also fun for everyone.
I always encourage parents, or caregivers, to take some time and join in on the coloring. It's very calming for everyone and I have found that kids really open up when they are just sitting and coloring with you.
You can come together and color and reflect on the year that's passed while looking forward to the year to come!
Free Printable Happy New Year Coloring Download
These printables are totally free and my gift to you! (for personal or education use only). Enjoy and I hope you have a wonderful new year!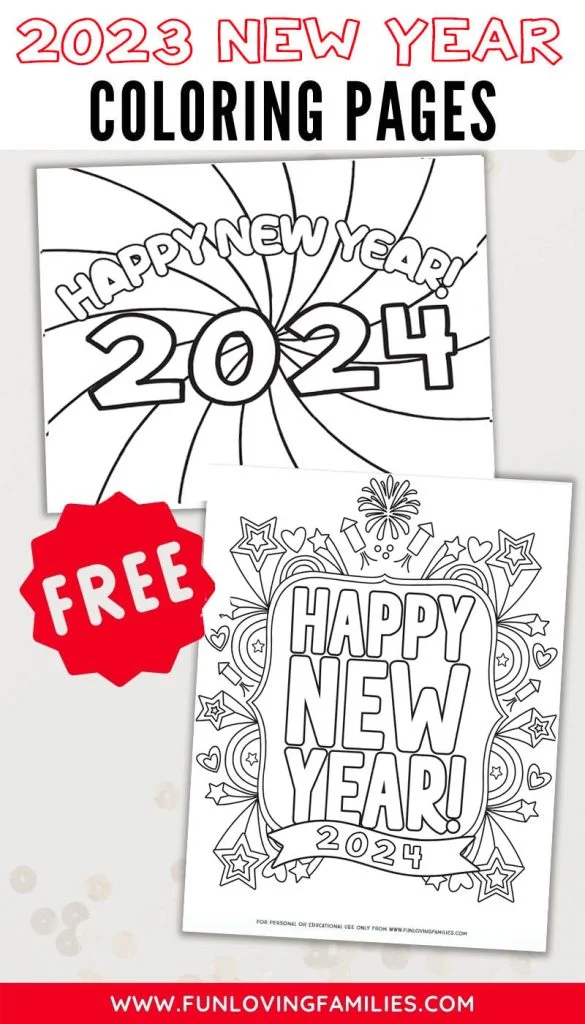 More Ideas I Think You'll Love:
Similar Posts: