Before you hop in the car for your next road trip with the kids take a look at these totally fun travel games and activities for kids and families. You'll find travel Bingo games, road trip scavenger hunt games, word games and riddles, and printable sheets for travel binders. That means fewer squabbles and less complaining so you can have fun on your family road trip.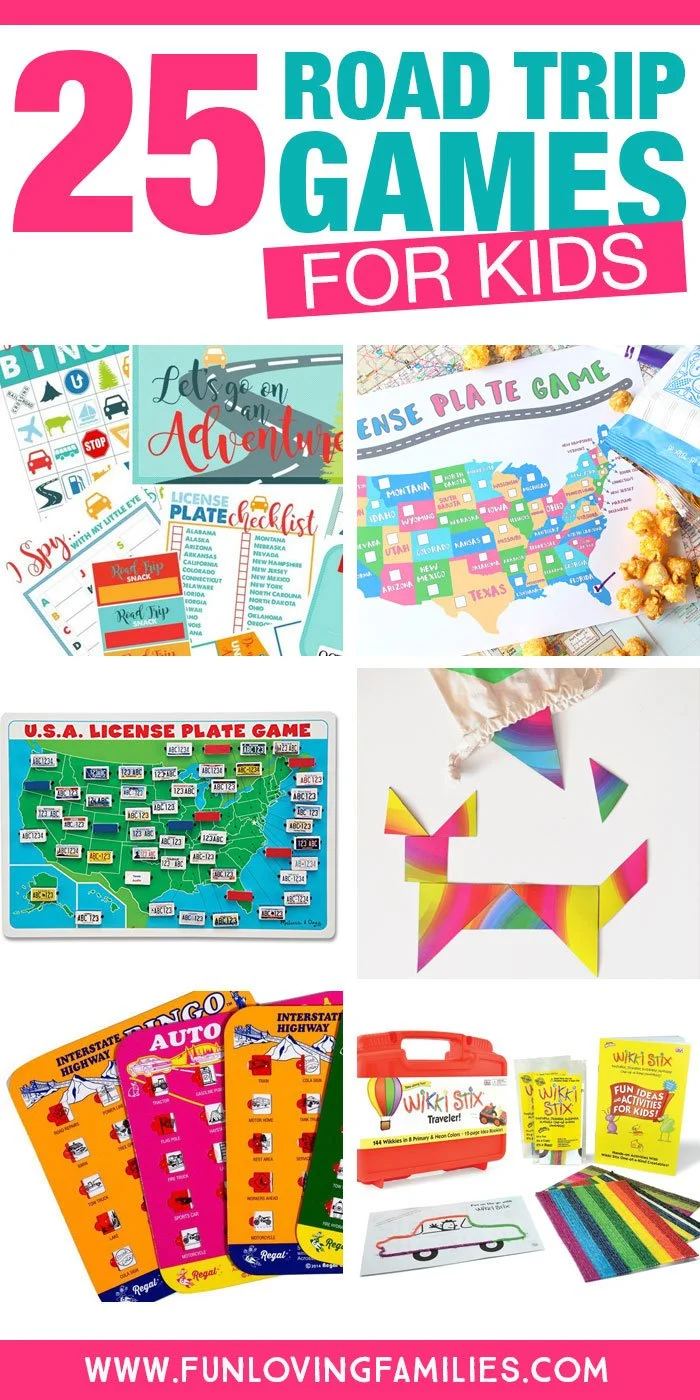 Road Trip Games for Kids
1. Magnetic tanagrams
This simple activity will keep kids busy for a little while as they explore making new shapes, and will stay put on a metal tray. See the DIY and free templates from Dream a Little Bigger.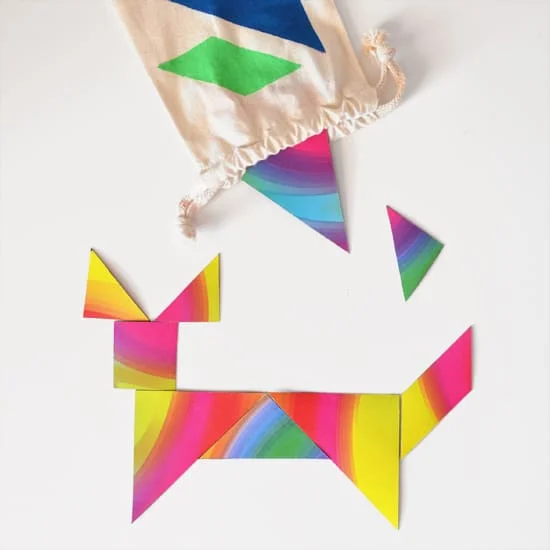 2. Magnetic Tic Tac Toe Game
Make your own easy DIY Magnetic Tic Tac Toe game and travel tin from Canadian Family.
3. Wikki Stix Traveler Set
(This post contains affiliate links which means I may earn a small commission if you click a link and make a purchase. As an Amazon Associate I earn from qualifying purchases.)
Wikki Stix are a fun, mess-free, creative activity that my kids have always loved. Take a look at this Wikki Stix traveler set. You can probably ditch the bulky case, but the supplies are perfect for kids who like to be creative. Find it here.
4. Melissa and Doug Hangman Flip Game
This is another favorite travel game in our house. Once your kids can spell a few words, they can start playing hangman. It's a game that is built to last, so you'll be able to keep it and use it for years. We've had ours for about 5 years, and it's still going strong! Find it here
5. Melissa and Doug License Plate Flip Game
Really, you can't go wrong with these Melissa and Doug travel flip games. If your kids like to play the license plate game, then this is something you'll want to keep around. It's easy to keep track of which states have been spotted and all of the pieces stay connected…so no missing pieces. Ever. Find it here.
6. Backseat Bingo Games
Grab a set of these Bingo cards and have fun spotting the various sights along the way. They have several different sets to choose from. Find them here.
7. Rubber Neckers Game
Rubber Neckers is a really fun challenge game where players earn points for completing challenges. I love that many players can play this game together, so it really makes for a fun car ride game. Each card has a challenge (e.g. get a person in another vehicle to wave, be first to spot a picnic table, etc.) with a point value, and you can play to however many points you choose. Find it here.
8. Games on the Go Set
This set is a collection of portable guessing games, word games, memory challenges, and more. They're great to keep in your purse to play with the kids in the car, or while your waiting for your food at a restaurant. I love this set because they're games that the family can play together. Find it here.
---
Printable Road Trip Games for Kids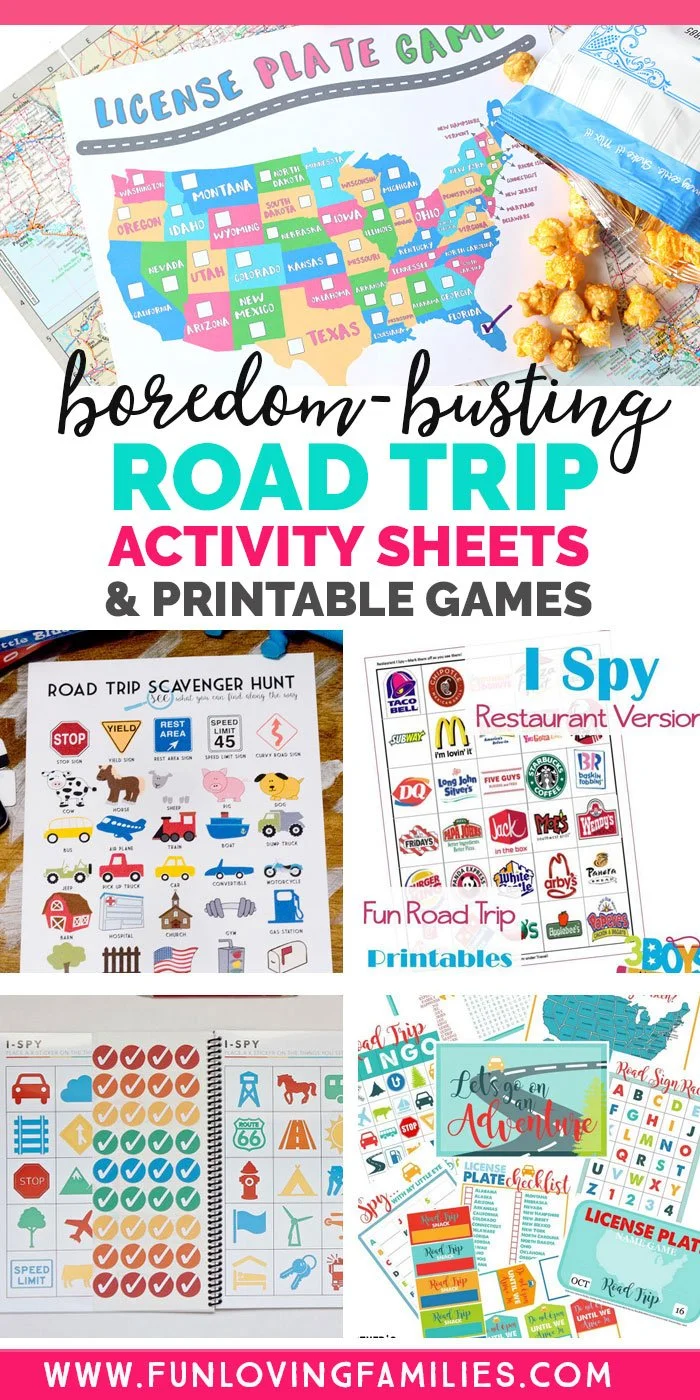 Whether you want to save a few dollars or are short on time, these printable travel games are a great way to add some time-fillers to your arsenal on the road.
9. Would You Rather Printable
Use this free printable to make your own Would You Rather travel game From Landeeloo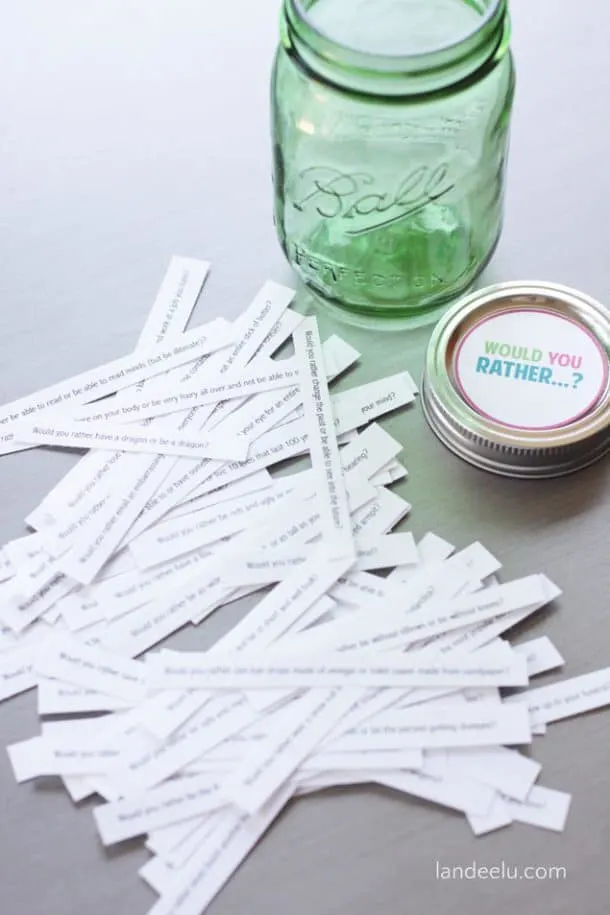 10. Car Bingo
This is a simple printable games set that includes a printable car Bingo game. From Simply Designing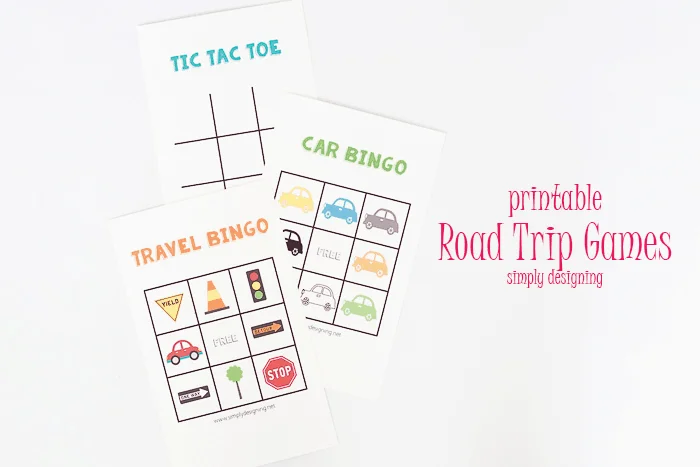 11. Road Trip License Plate Map Coloring Sheet
I love this coloring version of the license plate game. Kids color in the states as they spot the different license plates. From Happiness is Homemade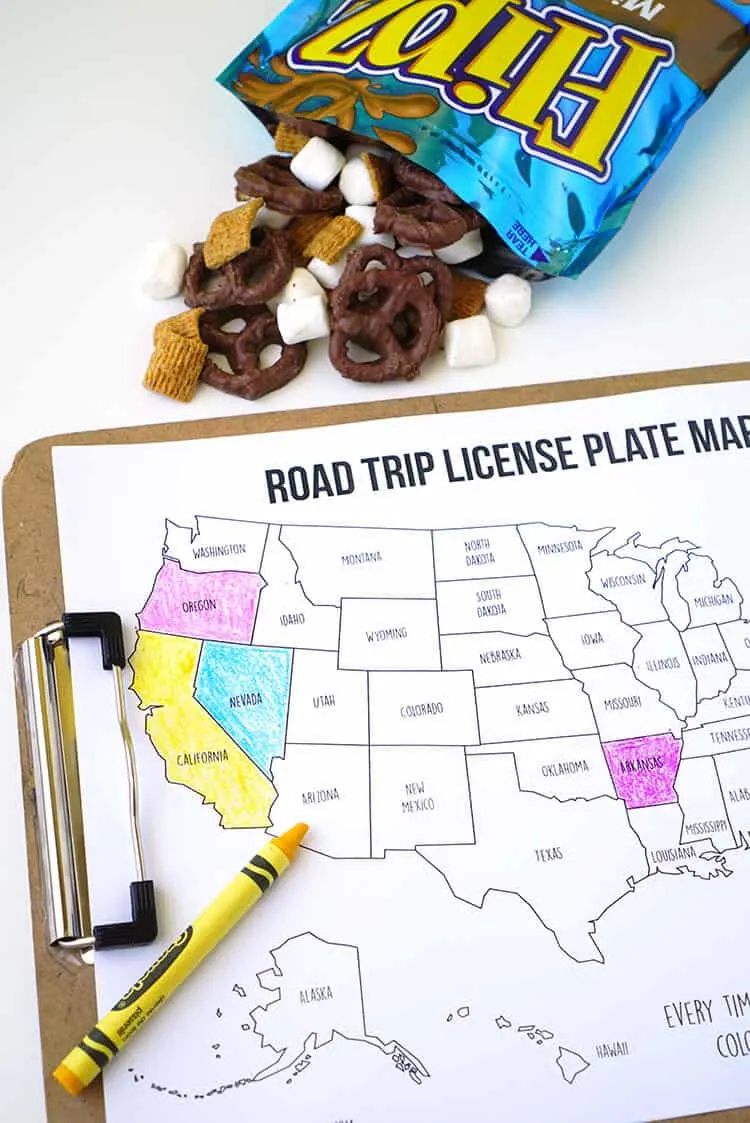 12. Printable Activity Pack
The kids will have plenty of road trip games to choose from with this huge printable travel games pack. From Mother's Niche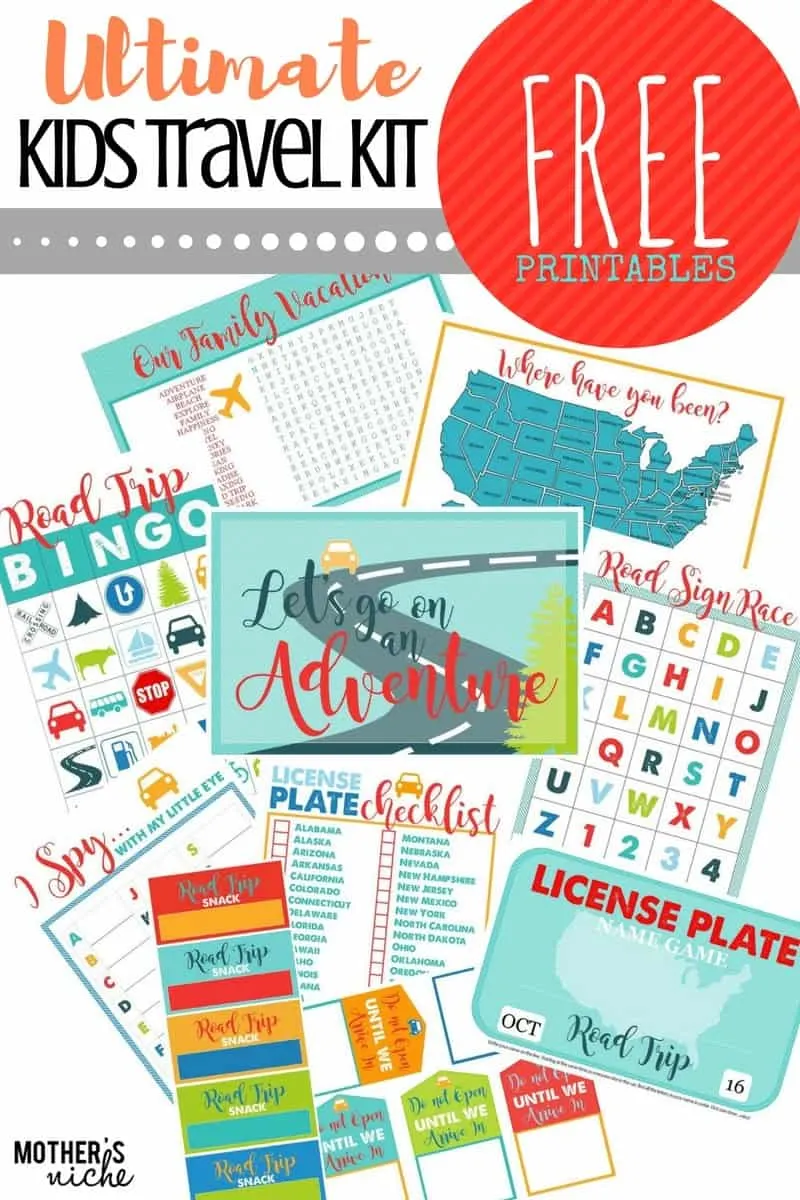 13. Printable Road Trip Activity Pack
This printable road trip activity pack includes five road trip games for kids. From Playdough to Plato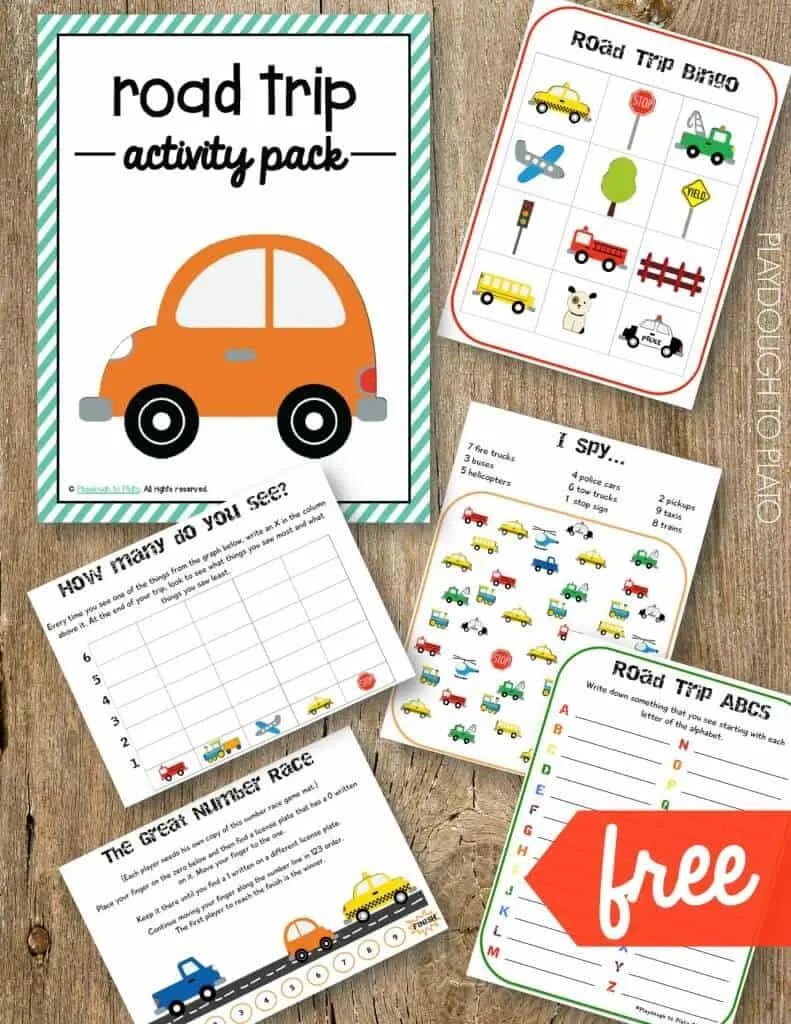 14. Restaurant I Spy Printable
This is a fun I Spy game that is perfect for road trips. Check out this Restaurant I Spy game From 3 Boys and a Dog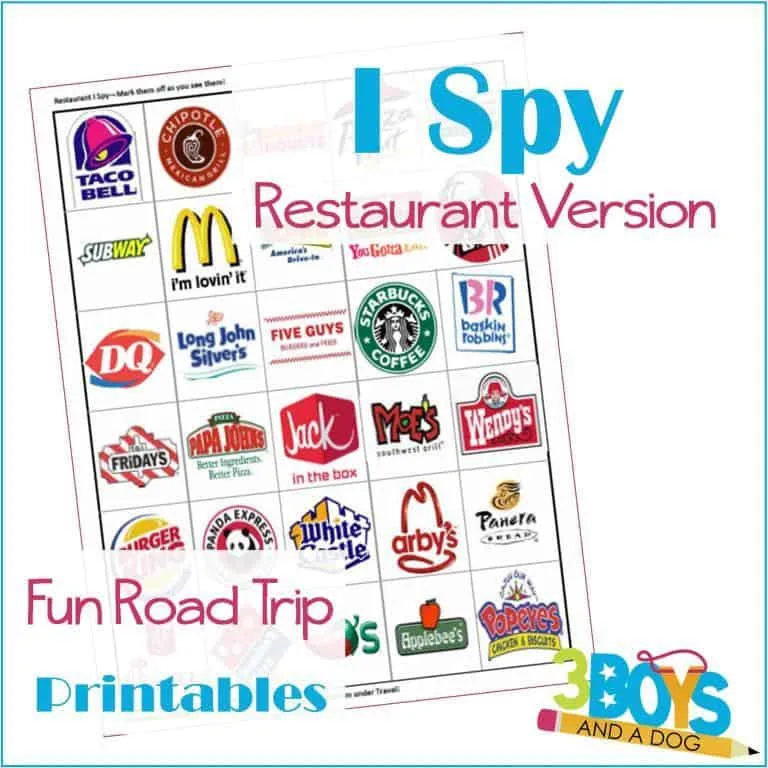 15. Road Trip Scavenger Hunt Printables
This printable travel scavenger hunt set has just the right level of challenge for any age kid in the car. Print as many as you need for your toddlers, big kids, or tweens and teens. Go to Road Trip Scavenger Hunts.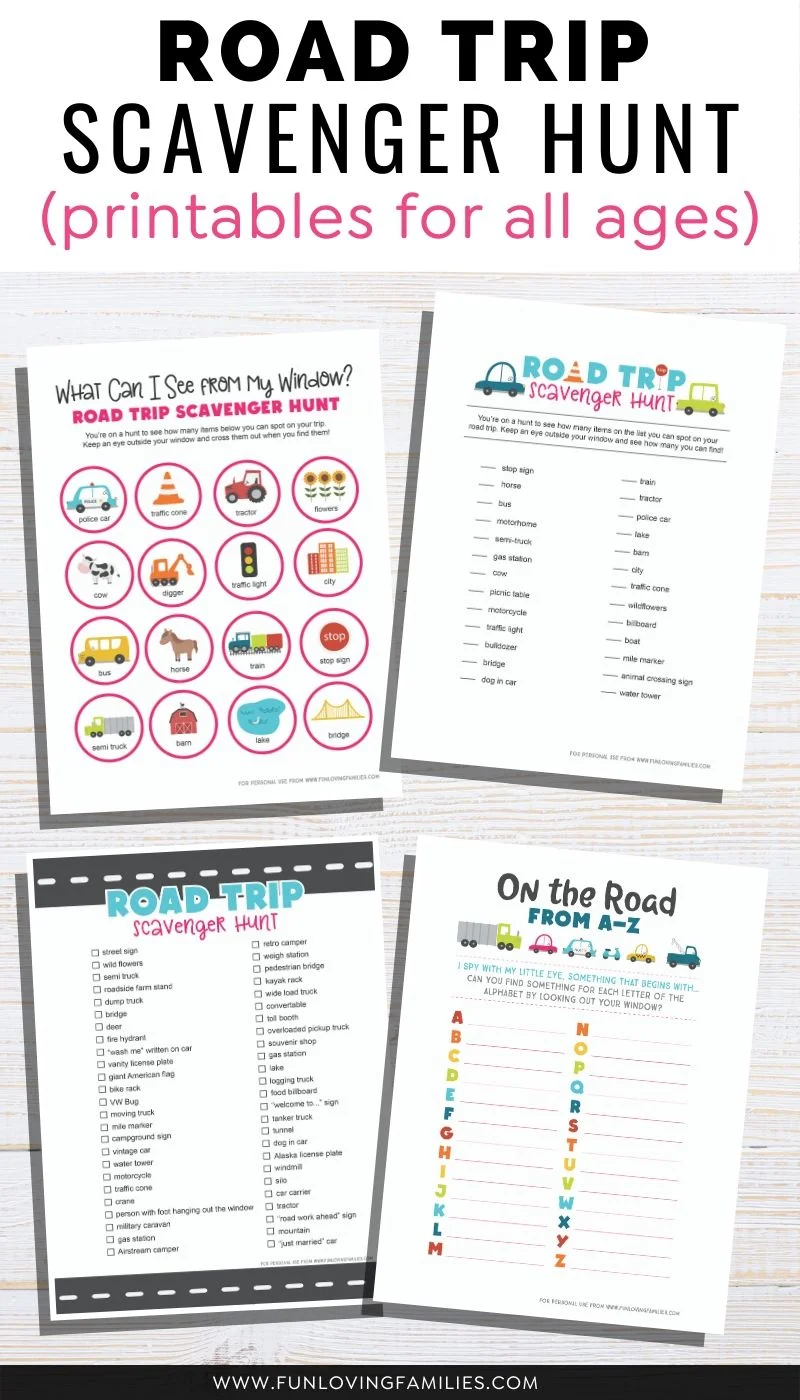 16. License Plate Game
Kids can see what the different state license plates look like while they play this printable license plate game. From The Suburban Mom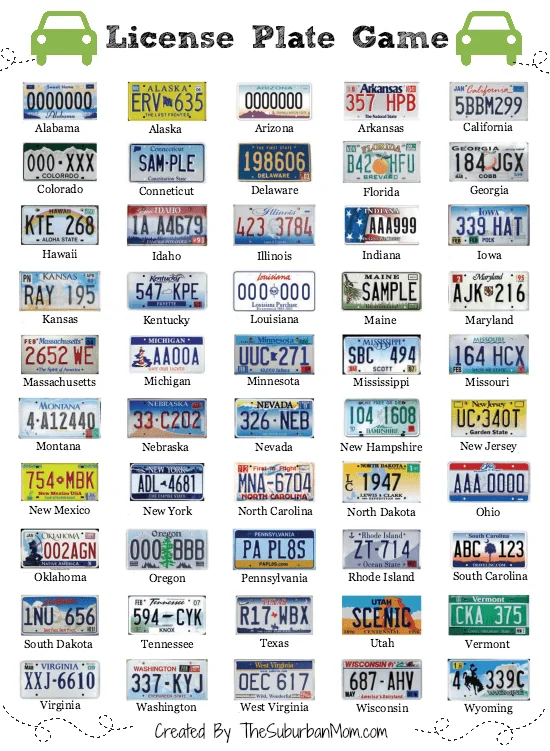 17. Kids road trip Scavenger Hunt
Use this printable road trip scavenger hunt with your younger kids. The cute illustrations are perfect for preschoolers. From Kristen Duke Photography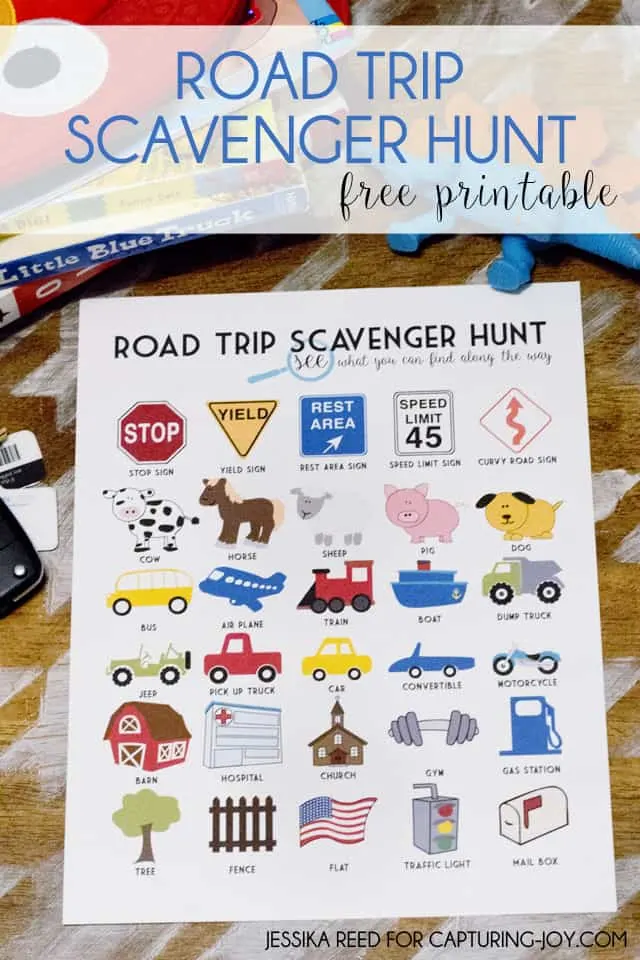 18. Printable License Plate Game
Keep it simple with this printable license plate game. Kids can check off the states as they see the corresponding license plates. You can make this a cooperative game with all kids working together to finish the sheet, or print off multiple copies and make it a race to see who can find them all first. From Raising Whasians
19. Road Trip Alphabet Race
It's a race to see who can spot the first thing beginning with each letter that is drawn from the pack. Whoever has the most letters at the end of the game wins! Free printable game From Handmade Charlotte.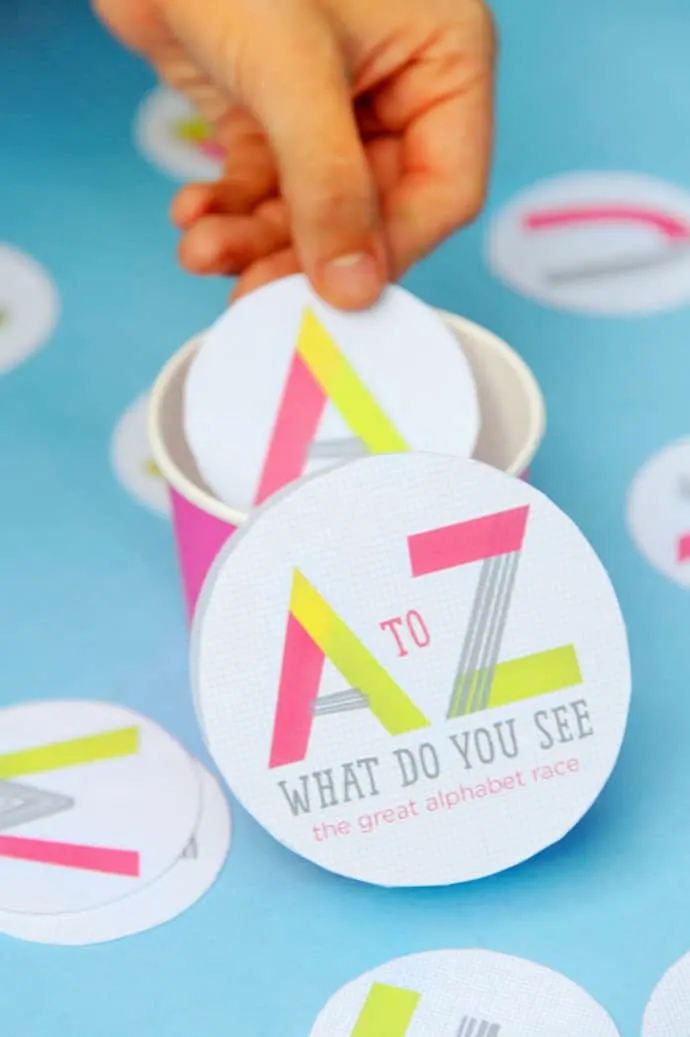 20. Printable I Spy Game
Kids have to really look hard to find all of the items on the I Spy card. You can make your own or print this one from From Dabbles and Babbles.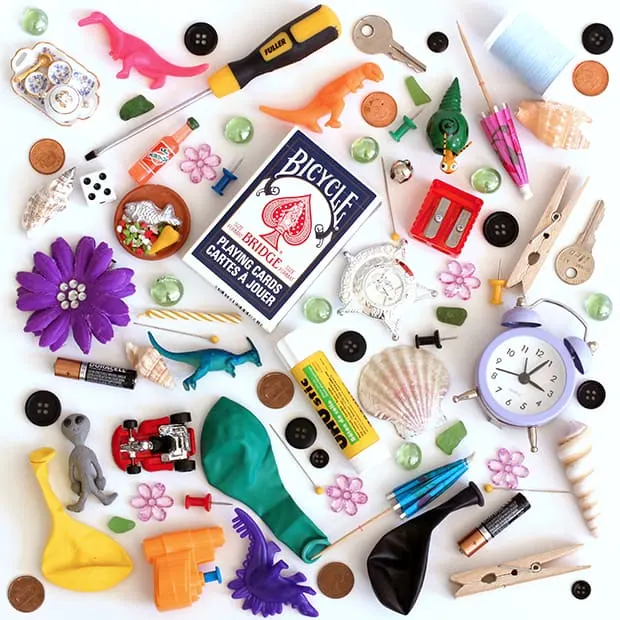 21. Printable Road Trip Games
Here are a few more printable travel games. The "Which Colors Can You Find" is one that I hadn't seen before, so I had to include it here. From Cutesy Crafts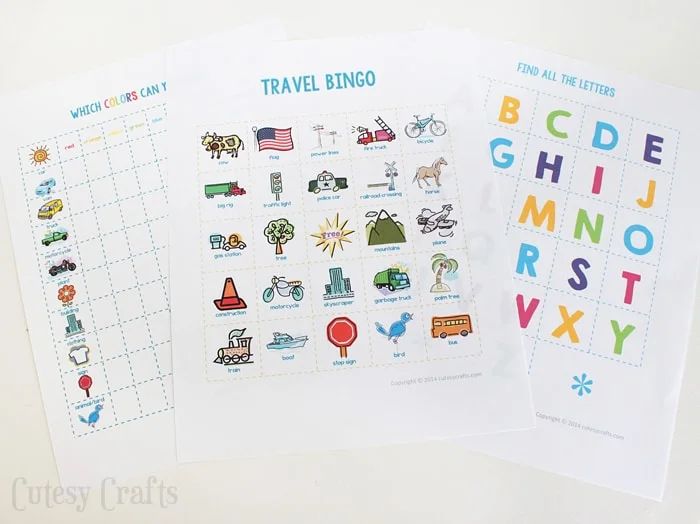 22. Printable Would You Rather (Disney theme) Game
Disney fans will enjoy this Disney-themed version of the popular Would Your Rather game. Free printable From One She Two She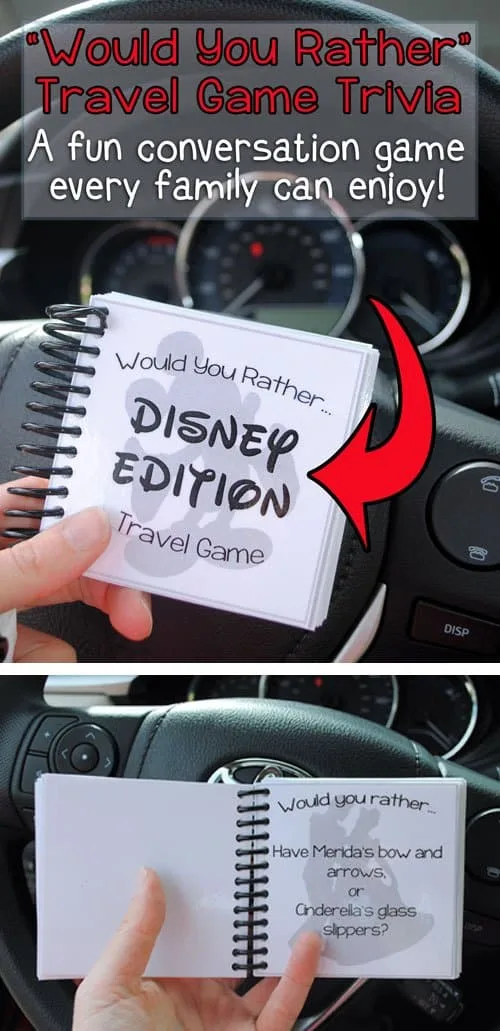 23. Road Trip Word Search
Add this Road Trip Word Search to your game printables and put them all in a binder to keep them organized. From Artsy Fartsy Mama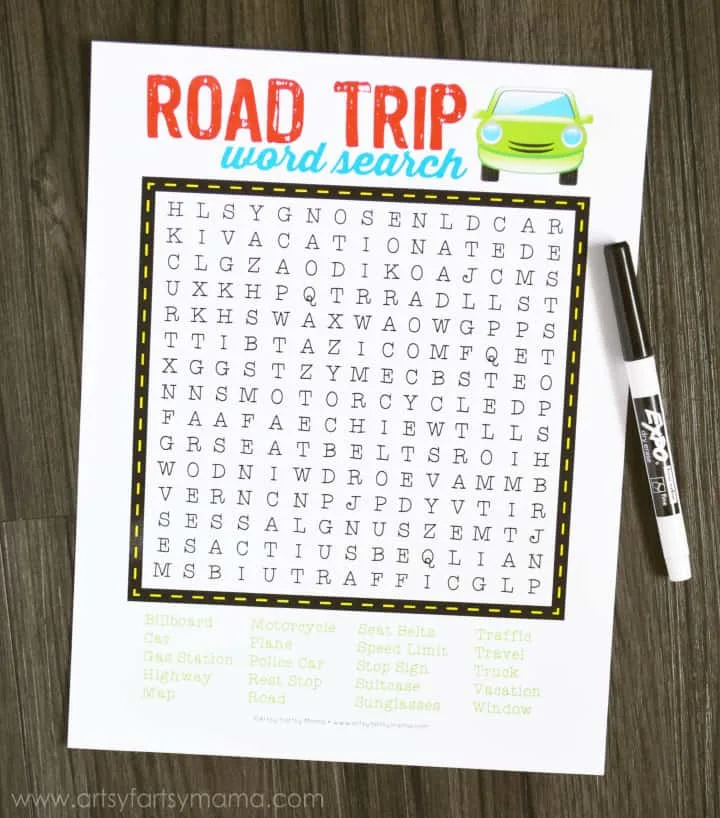 24. Road Trip Sticker Activity Set
This is a fabulous printable sticker travel game set From The Homes I Have Made.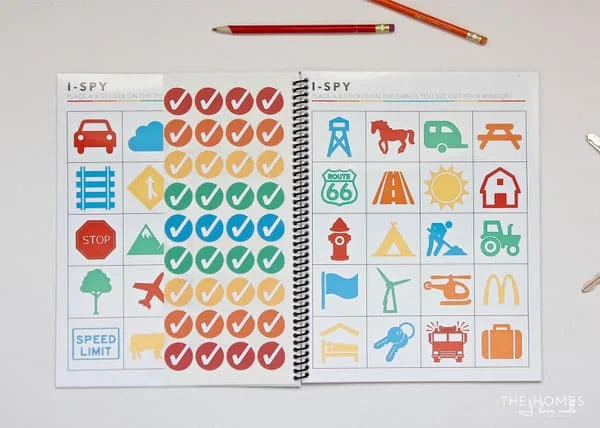 25. Road Trip Games Printables Pack
Grab this road trip games printables pack for your kids road trip From Today's Creative Life.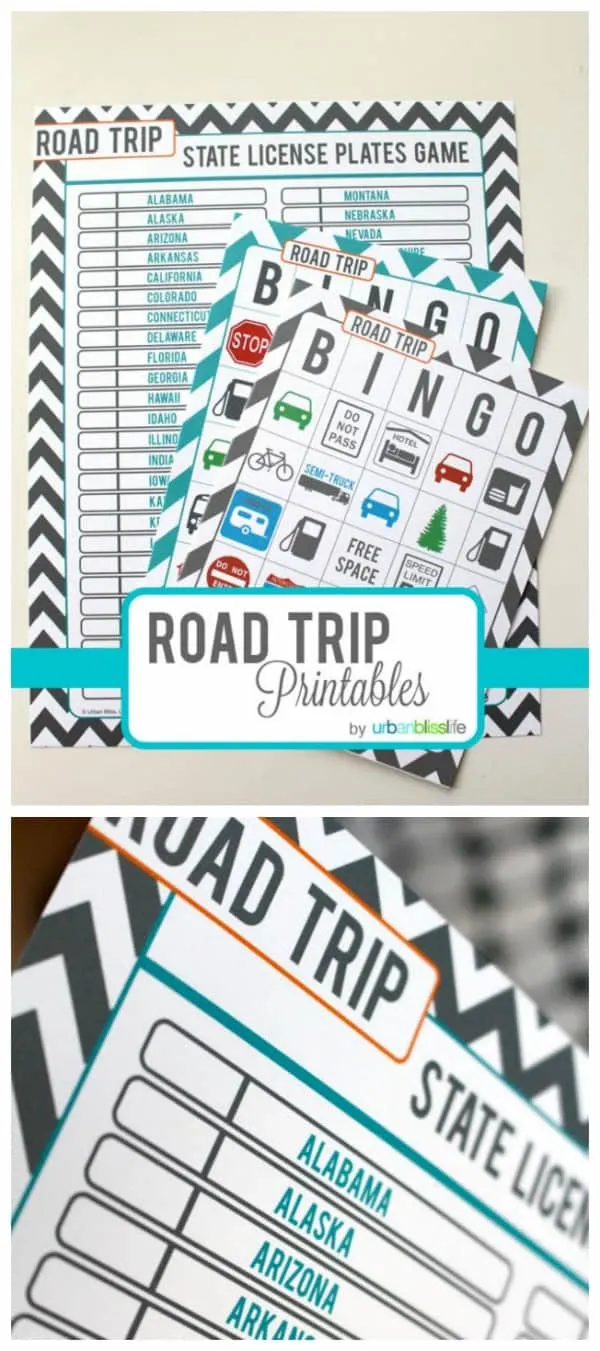 ---
If your road trip is also a camping trip, be sure to also take a look at our useful list of what to bring camping with kids.
---
Final Tips on Road Trip Games for Kids
You can print all of these free printable travel games, and put copies in a binder for your kids to keep everything neat and organized.
Some families like to ration out the games so that the kids don't rush through everything in the first hour of the trip. You can set a timer or use post it notes to remind you of when to pull out a new set of games. This is really a great tip, because it allows for lots of variety and the kids always have something to look forward to.
---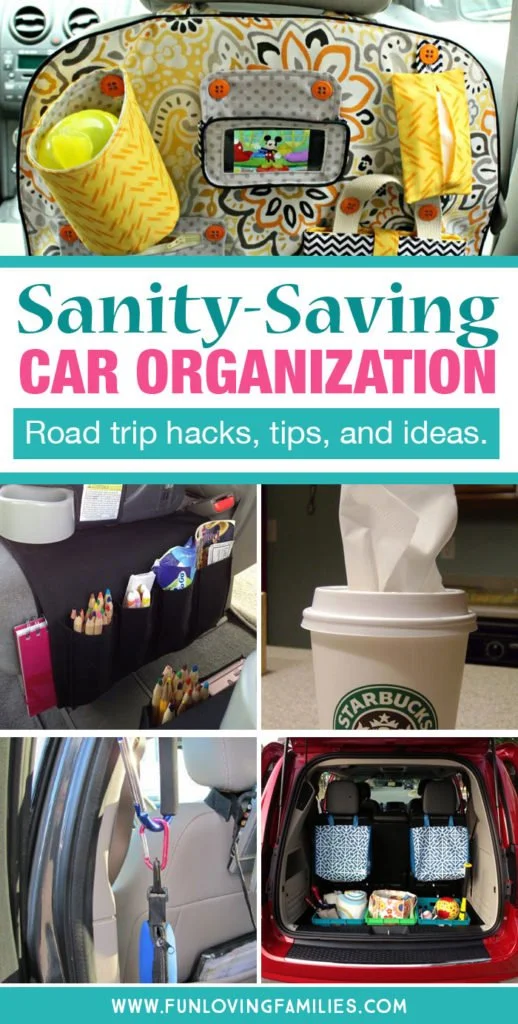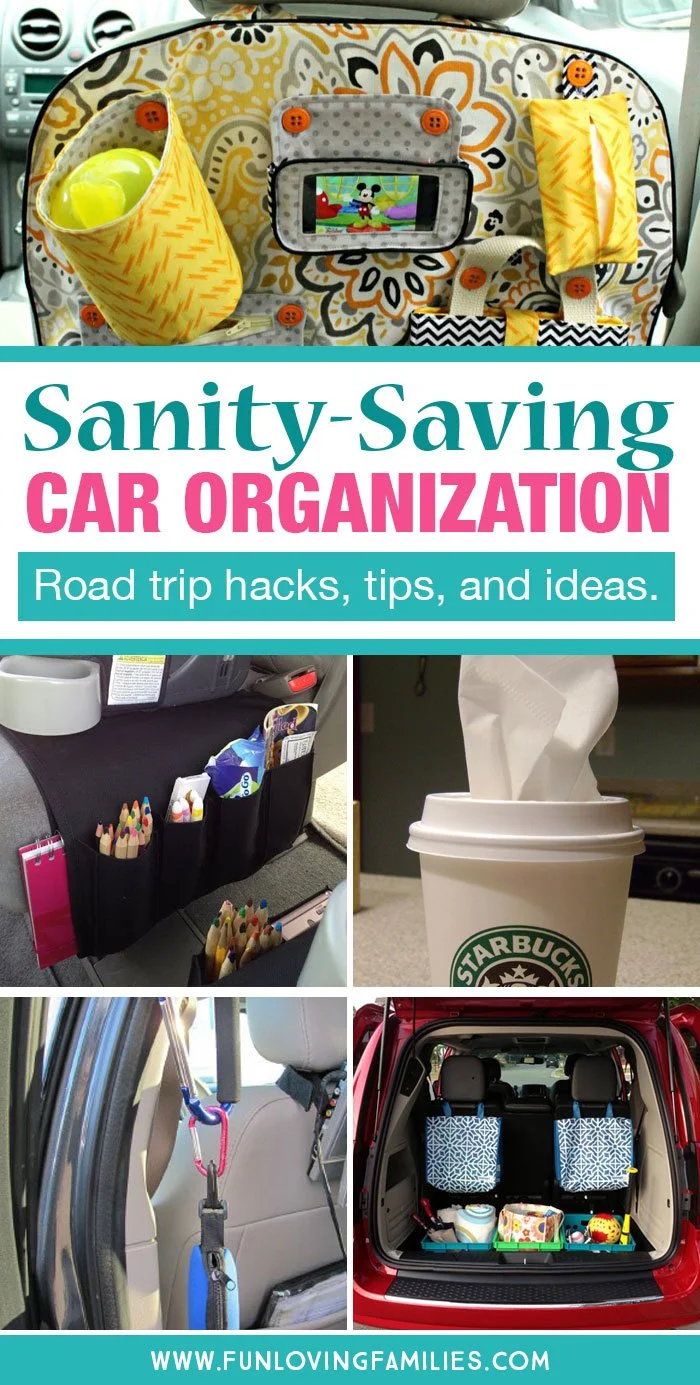 ---
Similar Posts: