Download and print these adorably spooky free Halloween party printables for fast and wallet-friendly Halloween decorations. These signs will invite your guests to dig in on your Halloween party treats and favors, and let your guests know where to park it!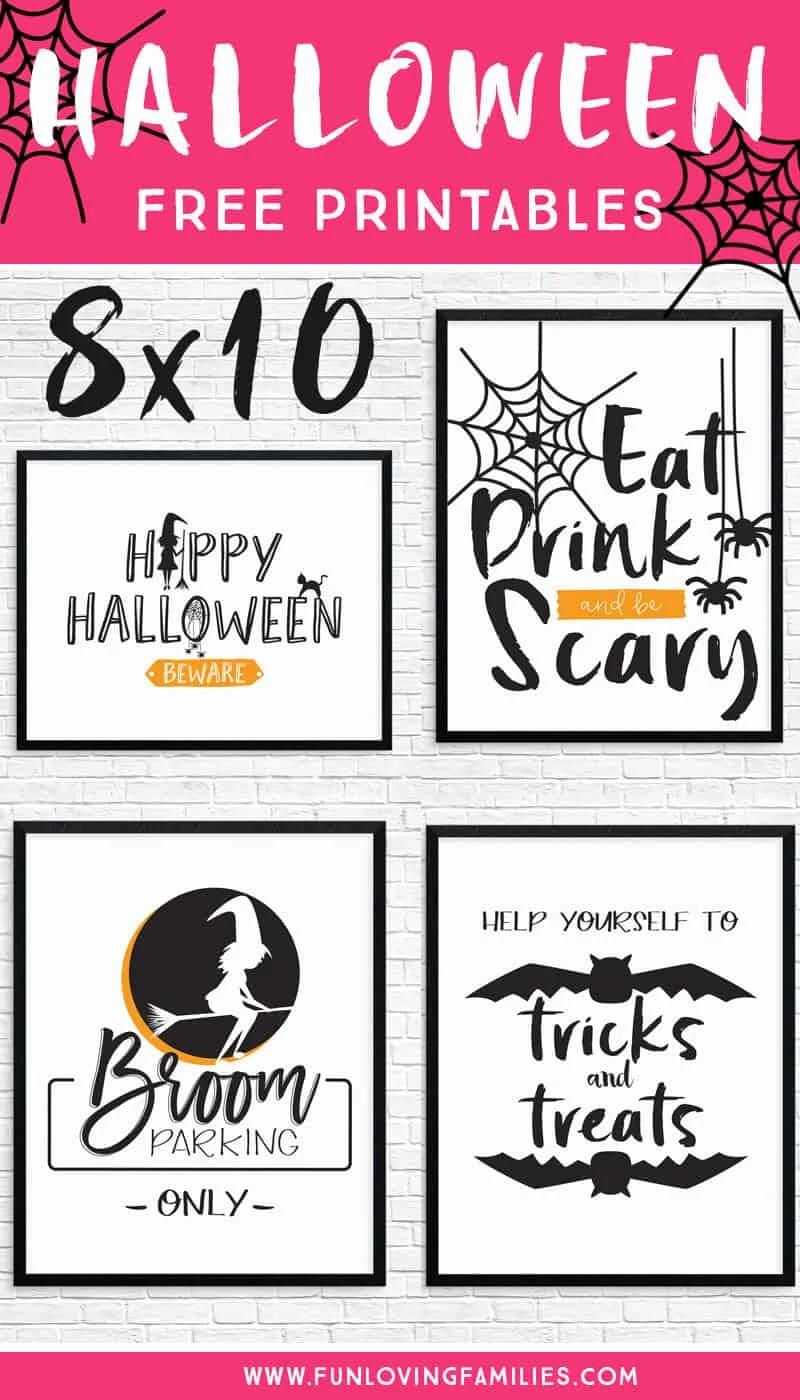 Free Halloween Party Printables: Invitations
We all know that the costs of hosting a party can get out of control quickly. In my opinion, the bulk of your budget should be spent on great food and drinks, and entertaining guests.
What shouldn't you spend a fortune on? Invitations. Evites are handy and cheap, but if you need to get some real paper invitations out to guests, why not just download and print your own from home?
These free printable Halloween party invitations are perfect for any Wicked or Halloween-themed party.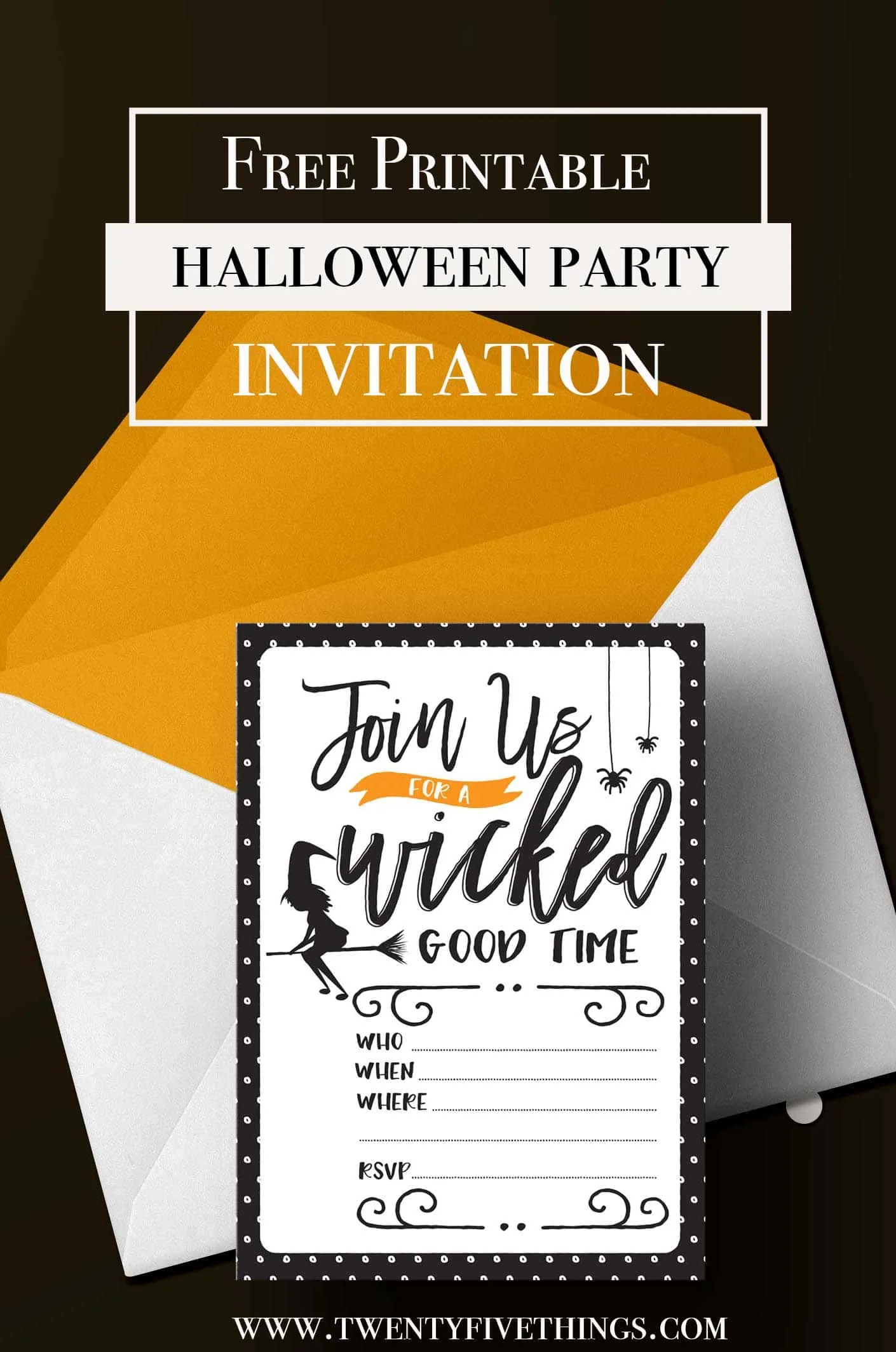 These 5X7 cards were designed by us here at Fun Loving Families and are available as shown where you can hand-write the information on the lines. Alternatively, if you'd like a more polished version that you don't have to write out a bunch of times, you can download our "blank" version and upload the file to your PicMonkey account.
Free Halloween Party Printables: Party Prints
The Halloween party prints you can download here are both functional and can be used as extra party decorations. Use the signs strategically to help guests find their way to snacks and party favors, or to the broom closet!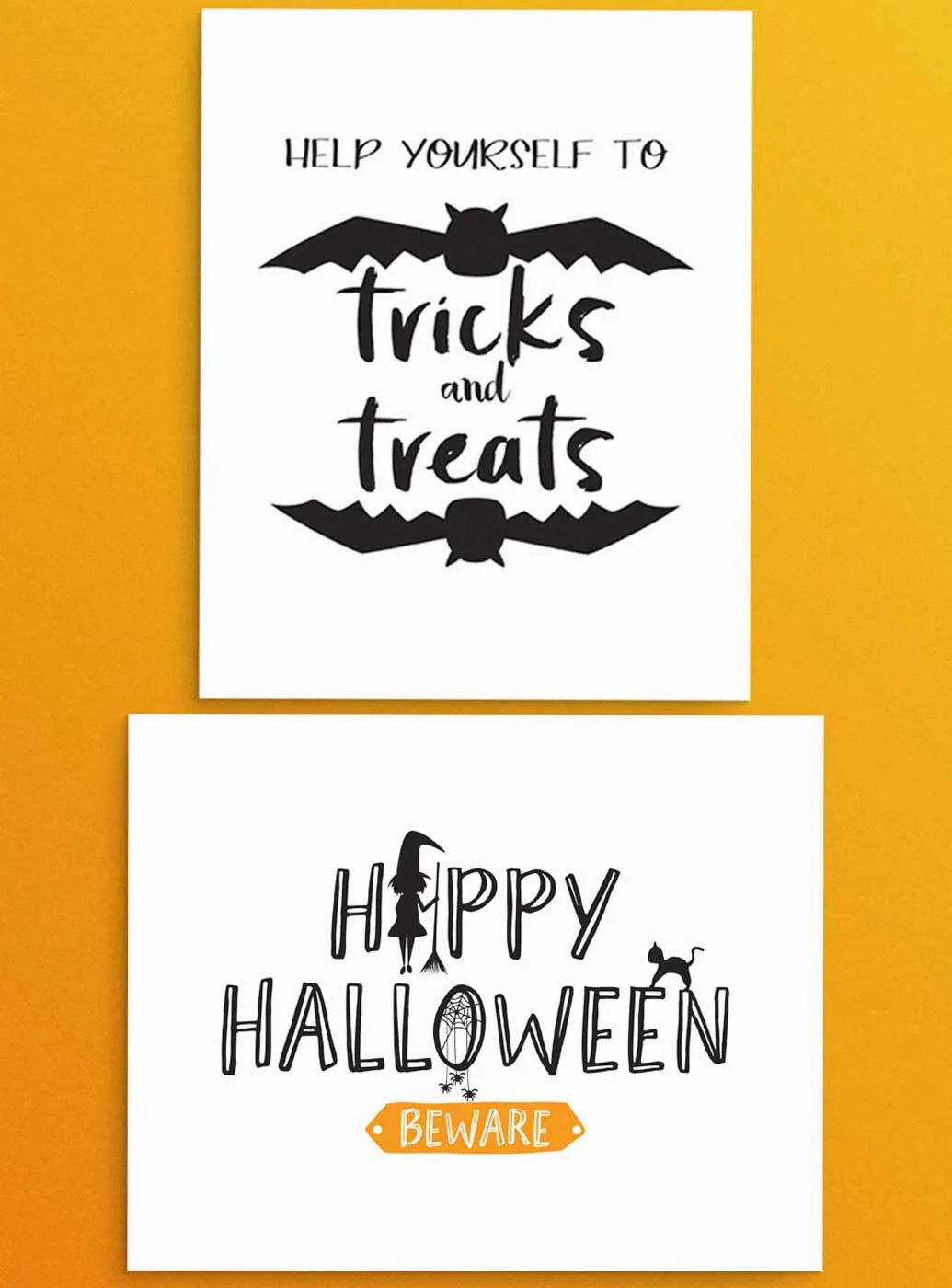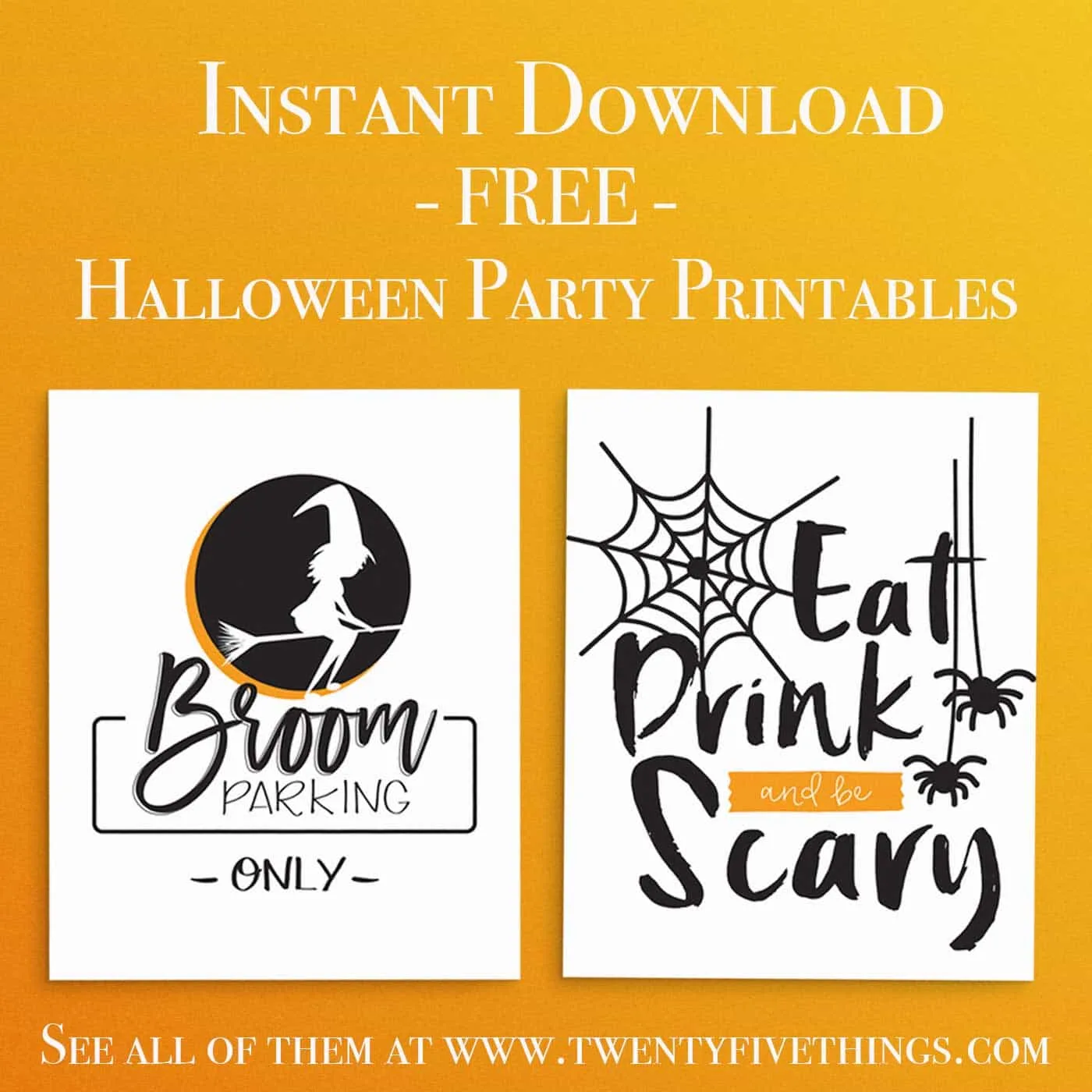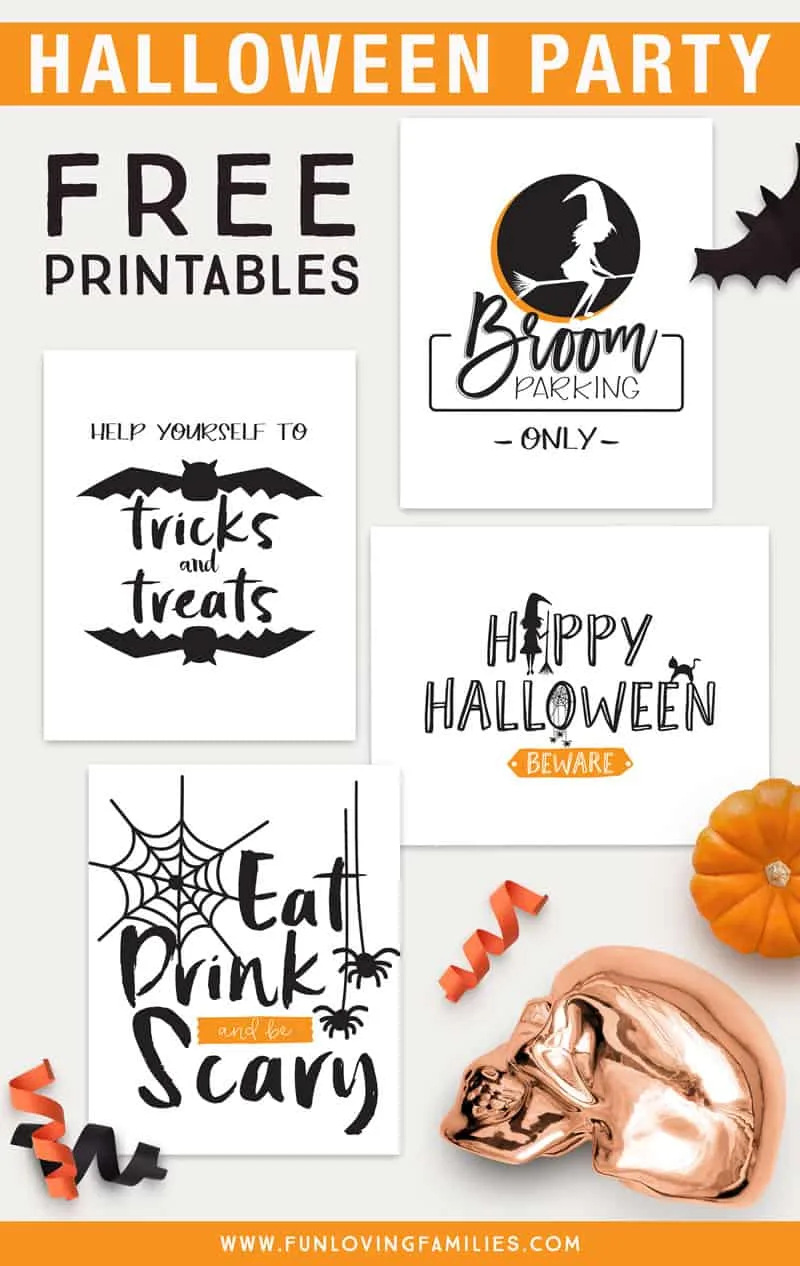 More Halloween Printables
Grab these free Halloween printable decorations that we just added!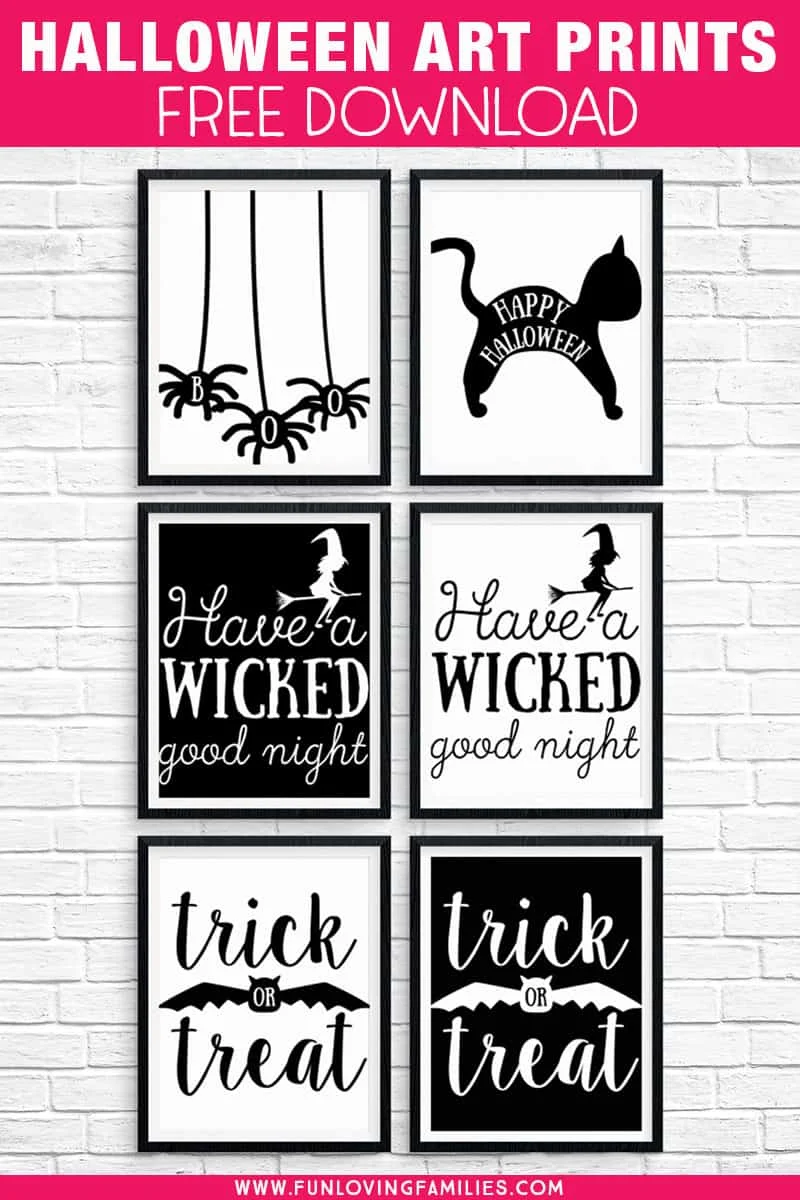 Other Halloween Party Must-Haves
Now that you've got your Halloween party invitations and some dope Halloween prints, you can start planning the rest of your kicking Halloween party. Here are some ideas for fun and general creepiness to get your gears turning.
Halloween Witch Chip and Dip Tray
Fill this witch's cauldron with a good, chunky red salsa or some guacamole to really get the full effect from this Halloween chip and dip tray.
(This post contains affiliate links which means I may earn a small commission if you click a link and make a purchase. As an Amazon Associate I earn from qualifying purchases.)
Dracula Coffin Inflatable Cooler
Keep those drinks cold and easy to access with this awesome inflatable Dracula cool. Blow it up, fill it up, then bring on the party! The best thing about these coolers is how easy they are to store when the party's over.
Halloween Spider Ring Toss Game
This little spider may be more on the silly side, but he will definitely bring a smile to your party guests faces. See who has the best aim with this Halloween spider ring toss game.
More Halloween Ideas You'll Love
Similar Posts: