Camping with kids can be loads of fun if you plan ahead and come prepared. I've made a list of exactly what to bring on your next family campout so that your camping adventure is a positive experience for everyone. Also, grab our printable Camping with Kids Checklist so you don't forget anything.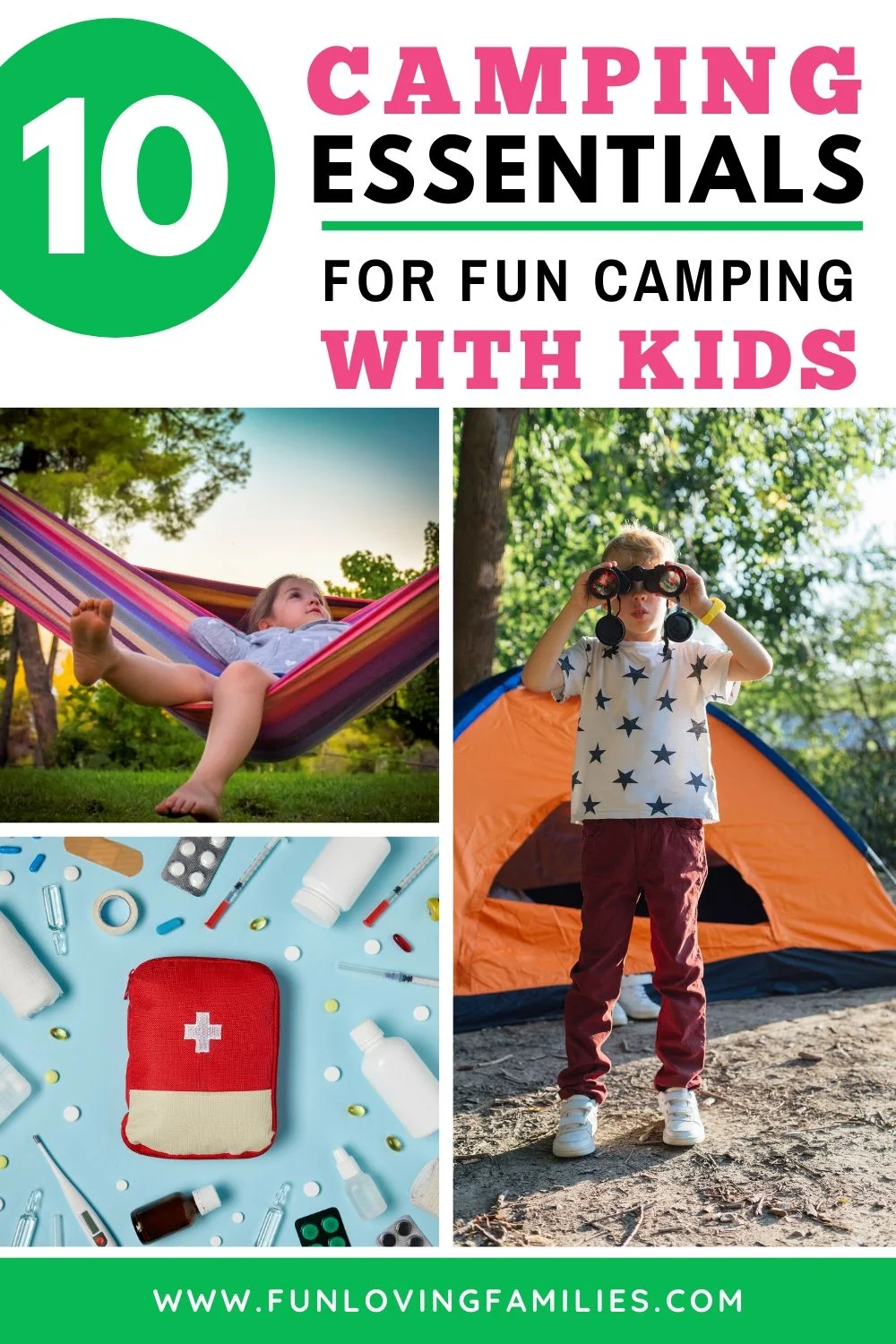 Let me first just start by saying that we just recently started camping with our kids and absolutely love it. When we first started, my husband had never really tent-camped before, and I hadn't done it since I was a kid.
We were really unsure about ourselves, which made us even more nervous about bringing the kids. The last thing we wanted was for the kids to be miserable and never want to do it again.
Based on our experience, it doesn't take much for kids to enjoy a weekend, or even just a night, camping out. But, it also doesn't take much for a fun time to turn into a disaster if you're not fully prepared.
What to Bring Camping With Kids
Take a look at the list we created before you head out so that you know exactly what to bring camping with kids. Everyone will have more fun which means less stress for Mom and Dad.
(This post contains affiliate links which means I may earn a small commission if you click a link and make a purchase. As an Amazon Associate I earn from qualifying purchases.)
Essential Camping Supplies
Keep everyone in good spirits with these camping essentials:
1. Fully Stocked First Aid Kit
The Adventure Medical Kits Adventure First Aid Family First Aid Kit is a good kit to start with if you don't already have one. It's made especially with families in mind. You can also make your own kit by getting bandages, gauze, q-tips, antiseptic wipes, and a few other things from the Dollar store or any drug store.
Even if you buy a kit, you'll want to supplement it with a few things:
2. Mosquito Control
Being itchy all over is no fun for anyone. Kids can become especially irritable if they're covered in mosquito bites. You can help keep insect bites down by bring one or a combination of the following with you:
3. Sunscreen
Make sure you bring along your favorite kid-safe sunscreen to keep sunburns away.
4. Extra Snacks
Avoid hangry tantrums by making sure you have plenty of healthy snacks that are easy to get to. The less you have to cook the better, so it's best to prepare a variety of snack containers ahead of time.
5. Extra Blankets
Extra blankets will come in handy no matter what the weather is.
You'll use them to cover tables, make a clean spot on the ground, to wrap up in late at night or early in the morning, for extra padding between sleeping bag and the ground. This is my all-time favorite blanket. I keep having to buy more because my kids claim them, or we give them as gifts. They're perfect for camping because they're down-filled, soft on one side but more durable on the other, and they can fold down pretty small once you get the air out.
6. The Right Shoes
Some of this depends on what your plans are while you're camping, but a good bet is to bring a pair of flip-flops or other easy slip on shoes, and a pair of multi-use hiking shoes.
7. Camp Food
A little pre-planning will set you up well for delicious camp food that the kids will love. Bring foods that you know your kids enjoy. Choose meals that are simple to prepare and consider prepping meals at home to reduce the work at the campsite.
8. Lanterns/Flashlights
We have several of these lanterns that the kids love and always come in handy when the power goes out. They're really bright when they're fully open, but you can adjust the brightness easily by opening and closing. Think, accordion-style. Lanterns are a must-have for hands-free lighting once the campfire goes out for the night.And, make sure you have some small flashlights for wandering around at night or for a game of flashlight tag.
9. Simple Activities (without electronics!)
You're going out camping to enjoy nature and spend time together. So put the screens away (except your phones of course), and have some fun activities in your back pocket to pull out if the kids start complaining of being bored or start pestering each other. Here are some easy kids camping activities to plan for before you go:
10. Hammocks
I have never known a kid who wasn't immediately drawn to a hammock whenever one was available. In fact, my husband brought one of these parachute hammocks for himself to relax a little, but as soon as he hung it the kids were all over it. If you can, I suggest having more than one to avoid fights over the hammock. The parachute hammocks are great for camping because they're comfortable, easy to set up, lightweight, and don't take up much space when packed away. You can choose one here (take a look at the reviews if you have any doubts) .
Printable Camping Checklist
Whether you're heading out for an overnight camping trip, or planning a week in the woods, you will never regret bringing a few extra things, just in case.
Before you head out, download this free Camping With Kids Checklist so you can make sure you have everything you need. I've included most of the things I mention above, and added some extra spaces for your own plans.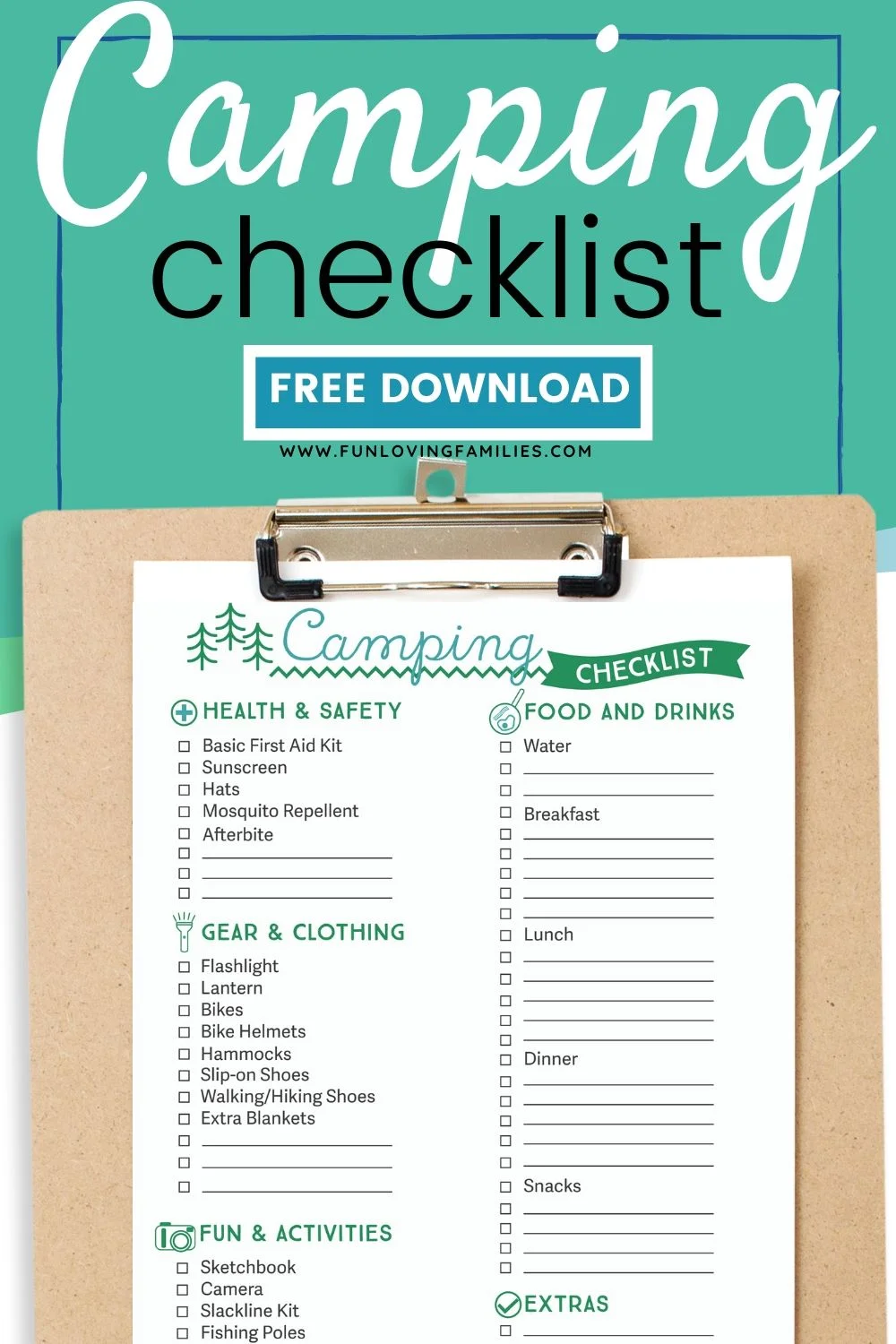 Camping with kids can definitely be lots of fun and stress-free if you come prepared. Having some fun things to do and plenty of food to eat keeps everyone happy while you're away from the comforts of home. Make sure you think about what your family enjoys when deciding what to bring camping with kids, and find ways to incorporate those things into your camping trip.
Your kids will have a blast, and they'll be begging to go back again soon.
If you and your family are already camping pros, please add anything I might have missed in the comments!
Pin the image below to share and save for later!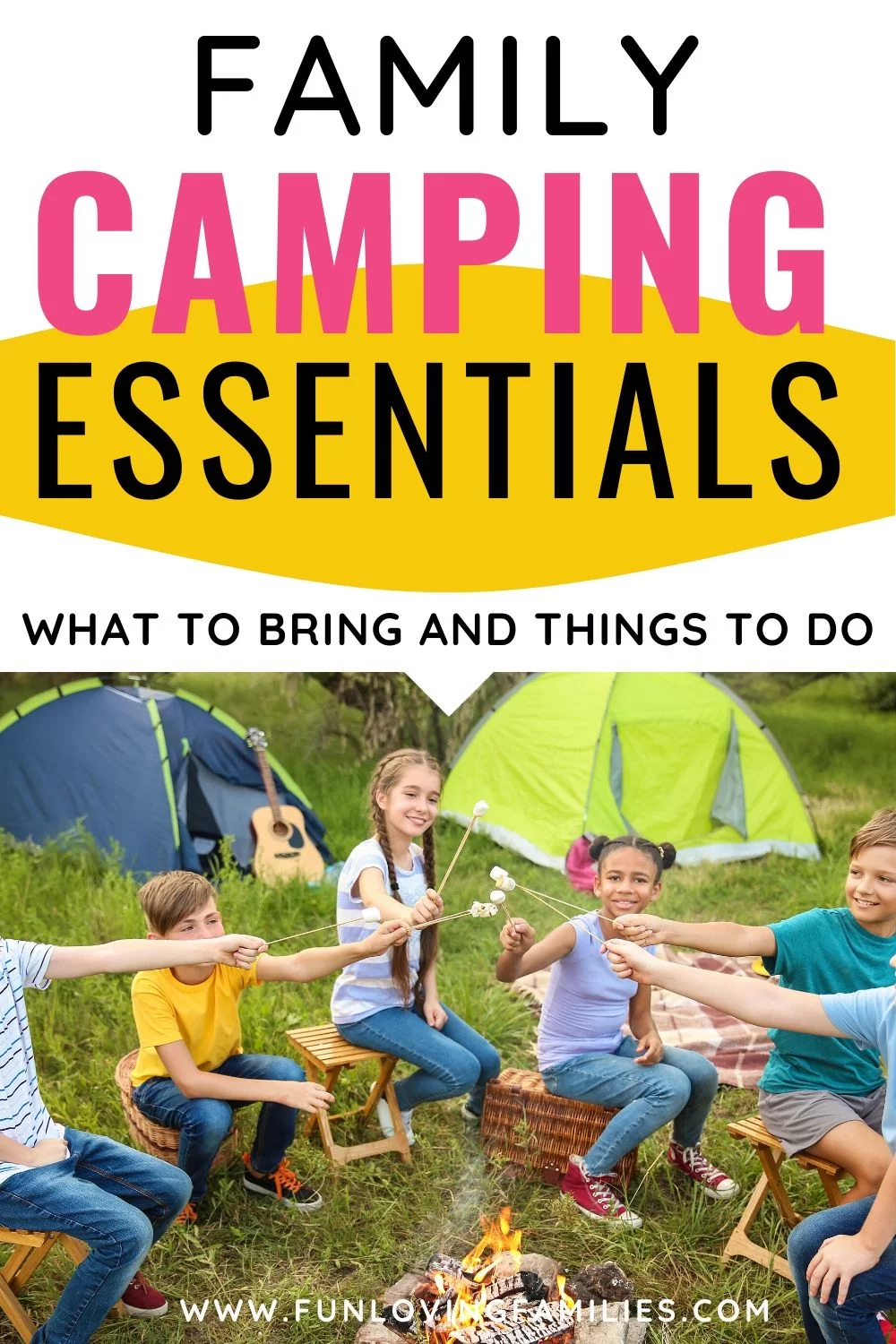 Similar Posts: