Use this simple origami flower pattern to create a sweet homemade Mother's Day card she'll cherish for years. The flower is a frame to hold a special photo or drawing for mom or grandma!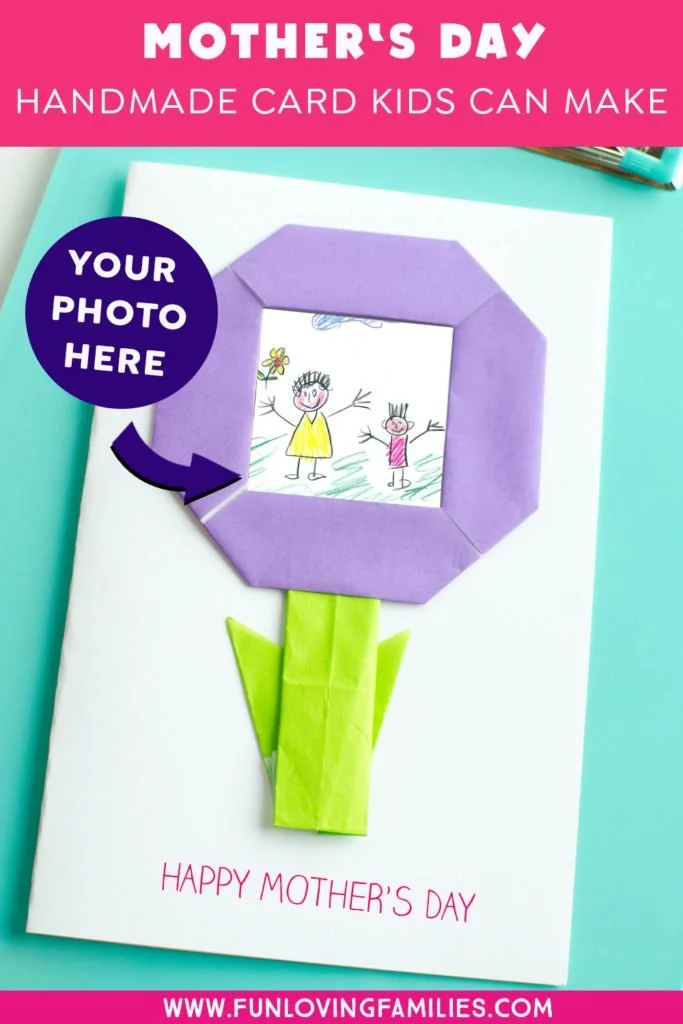 (This post contains affiliate links which means I may earn a small commission if you click a link and make a purchase. As an Amazon Associate I earn from qualifying purchases.)
A few months ago, when looking for some new origami projects for my kids, I came across this origami book with a bunch of cute patterns in it.
As soon as I saw the flower pattern I knew I wanted to make Mother's Day cards with it. It's perfect for a Mom or Grandma because the flowers easily lend themselves to being made into little photo frames.
The flowers themselves are pretty simple and straightforward. The stems are a little finicky, but after a few you get the hang of it.
I made a few for practice, then my 11 year old came over and easily finished the rest of my stems for me. She's always loved doing origami crafts, and the folding came pretty easy to her.
We created a video showing the folds so you can make your own. You can pick up a copy of the book (Hello Origami) from your library, or purchase here, to see the flower pattern and the other cute projects in the book.
What You'll Need:
How to Make the Origami Flower (Video)
I used a 6″ square piece of origami paper for the big flower, and 3″ square pieces for the small flowers.
*If video doesn't load, try disabling ad-blockers and refreshing.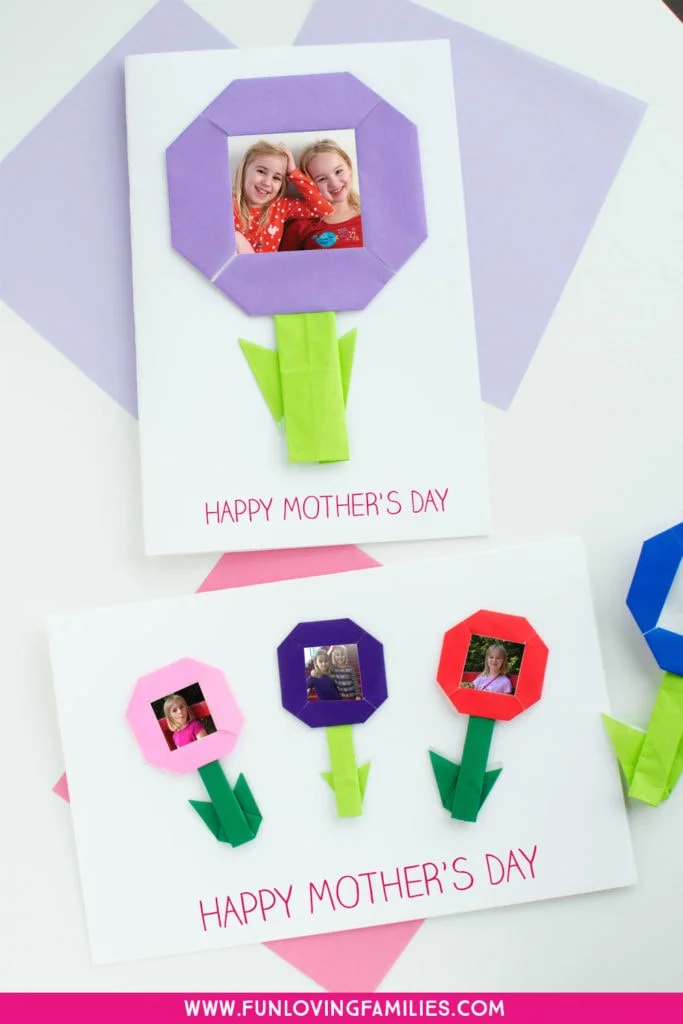 I also love the idea of taking pictures of the kids holding a signs that read "Happy Mother's Day" and using those photos in the flower frames. Or a favorite photo of Mom or Grandma with the kids.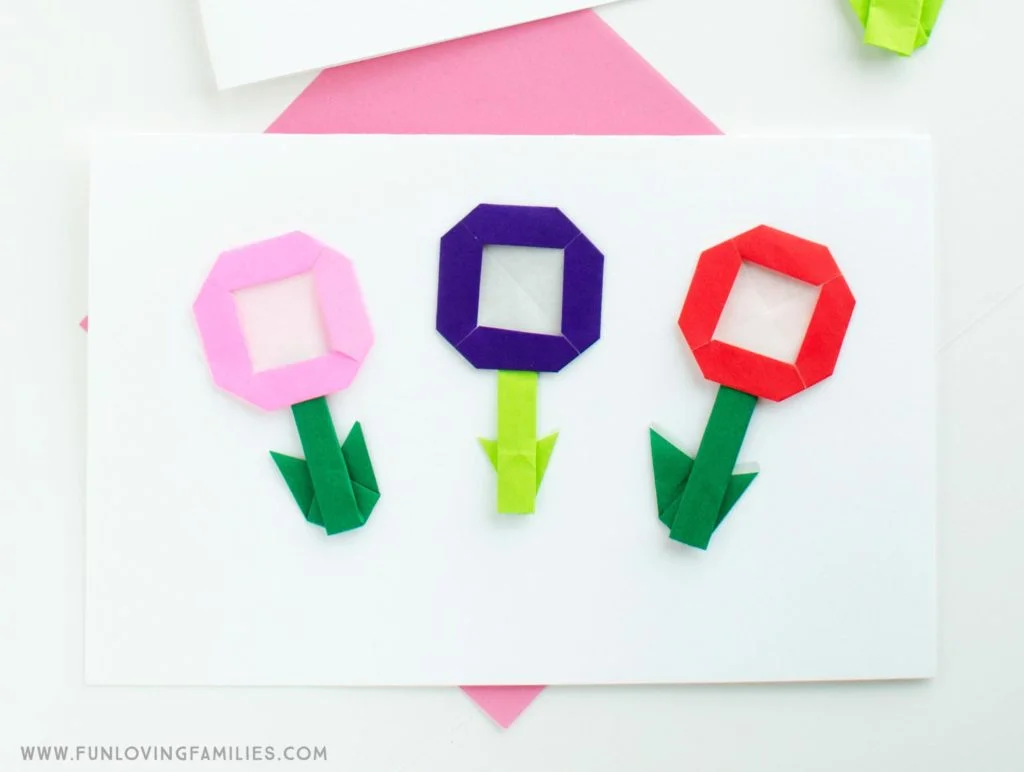 Finish the cards off with special messages from the kids inside the cards and you'll have a truly special homemade Mother's Day card from the kids.

More Mother's Day Ideas:
Don't forget to save an image to Pinterest or share with your friends on Facebook!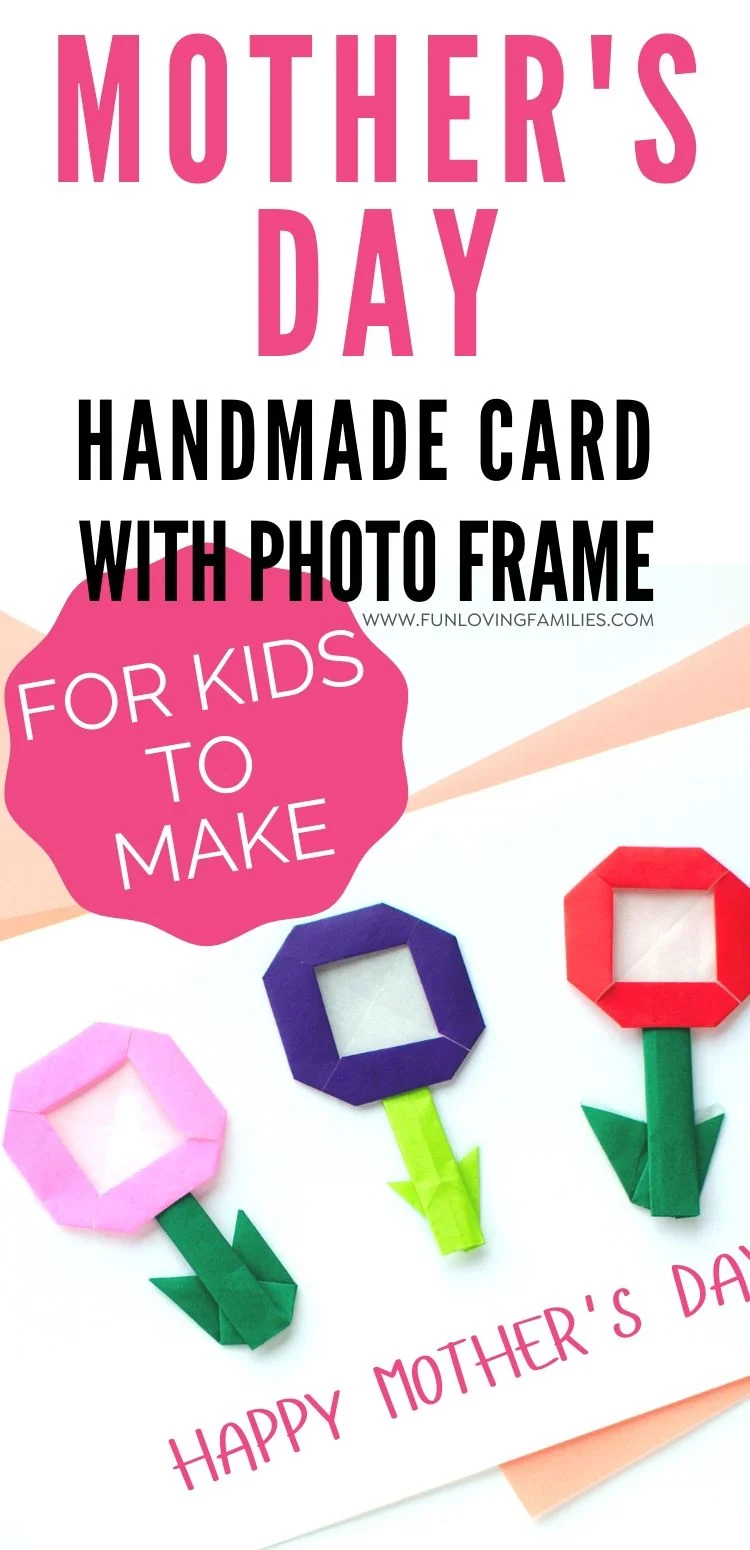 Similar Posts: