If you're looking for things to make for Mother's Day, you'll love the projects we're sharing today. From keepsakes, to pampering, to practical gifts, we have 11 handmade gifts Mom will love.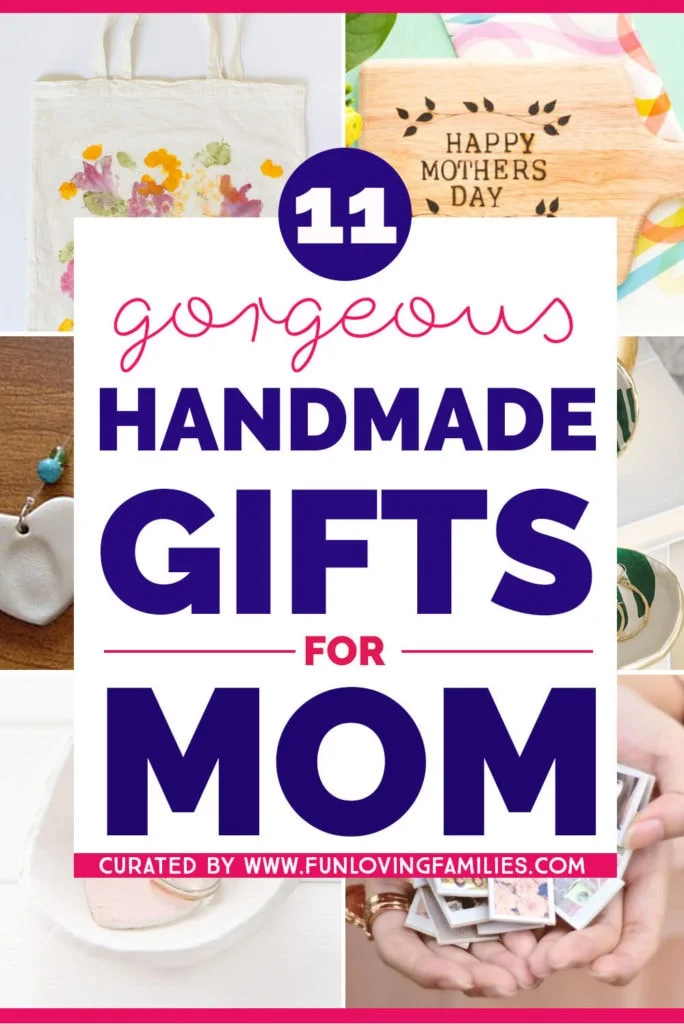 Things to Make for Mother's Day: Special Keepsake Gifts to Cherish
1. Clay Handprint Jewelry Dish
The handprint gift for Mother's Day has become a ubiquitous gift of young children to parents and grandparents, and for good reason. Capturing a child's hand in a lasting way is a sweet and charming way to capture the fleeting smallness of those special days. This clay handprint jewelry or trinket dish from Simple as That is a really beautiful way of keeping a moment in time as a treasure. Plus, the utility of this gift ensures that it will be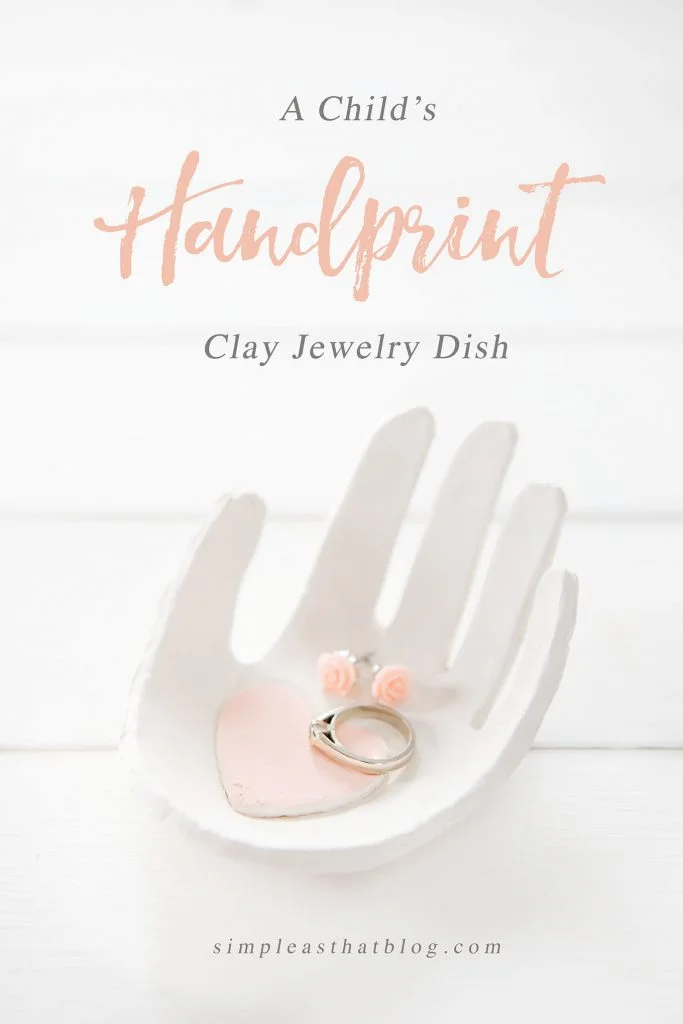 2. Adorable Tiny Photo Magnets
Remind Mom of the many special memories you share with a handful of tiny photo magnets. I love this simple DIY project from Sundae Sins. If you have a few minutes, dig through all of those old photos of you and your mom on special trips, holidays, or just goofing around at home. You can use a template (provided here) to create the Polaroid look, and attach the pictures to magnets. It's a gift that is guaranteed to bring a smile to any mom's face. 🙂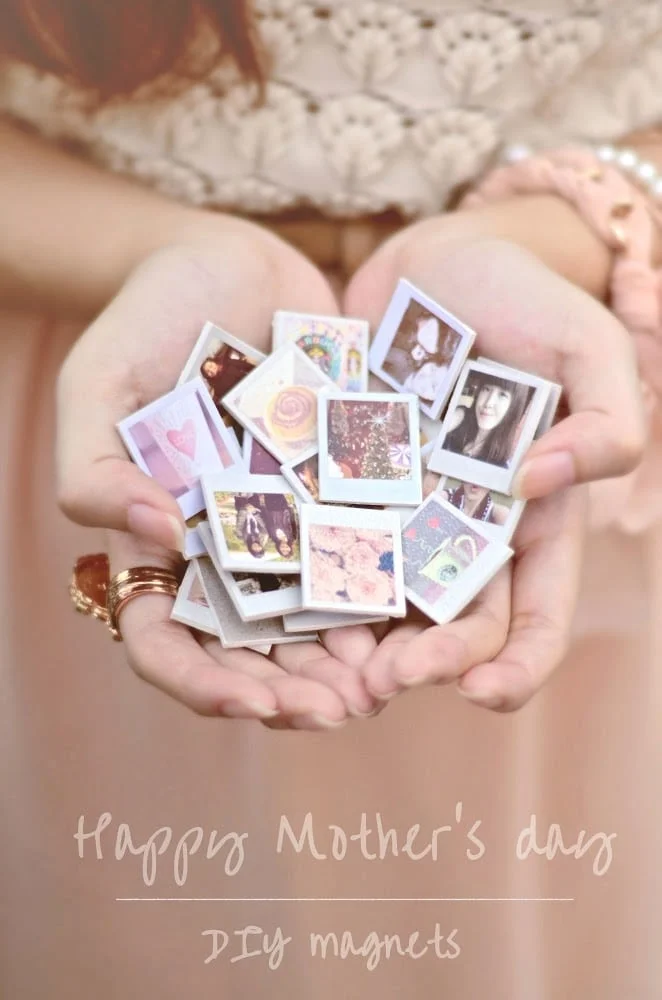 3. Handmade Book for Mom
I love this kid-made book idea for Mother's Day. It's easy enough for a last minute gift (do you have a printer and paper?) and special enough that Mom will want to keep it in her box-of-kid-things-to-be-kept. You can go to Hello Wonderful for print-out templates, or simply make your own paper and cardstock.

Things to Make for Mother's Day: Pampering Gifts for Mom
4. Decorated Serving Trays (for breakfast in bed!)
Moms dish it up and serve it out on the daily. Why not beat her to the punch on Mother's Day and bring her her favorite coffee or tea or breakfast dish before she even has a chance to step out of bed in the morning. I remember growing up, my brother and I would make scrambled eggs in the microwave every Mother's Day and bring them, along with some nuked grits, to our mom. She would then graciously pretend like it was the most delicious food she had ever eaten, and quickly get too stuffed to eat any more, hehe. Classic mom, am I right? No matter what you decide to make for your mom's breakfast in bed, it will be well received with these kid-decorated serving trays. Alpha Mom shares this fabulous idea and some really lovely examples of the trays in action.

5. Flower Petal Candle Holders
Flowers and candles all rolled into one! This is a project that anybody can do and the results are beautiful. But, don't just stop with the candles. Really pamper mom with some special time to relax in a nice bath or foot soak. She can then surround herself with her new flower petal candle holders that were lovingly made by her loved ones. You can find the details of this project from Adventure in a Box.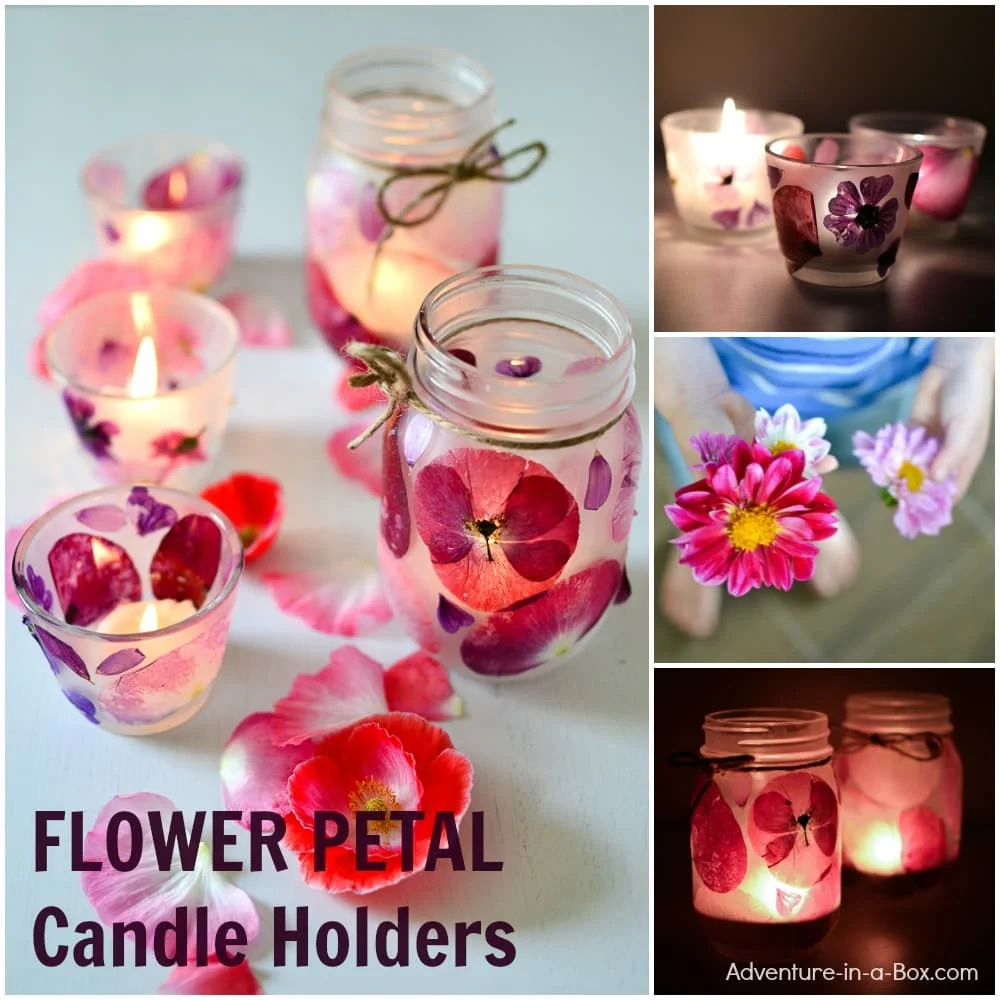 6. DIY Bath Bombs with Printable Gift Tag
There are many bath bomb recipes online, but I really like this citric acid-free recipe from Red Ted Art. It's safe and kid-friendly, plus the ingredients are easy to find. Once you have your bath bombs made and ready, go ahead and print out the free "Mom You're the Bomb" gift tag from Pink Peppermint Design.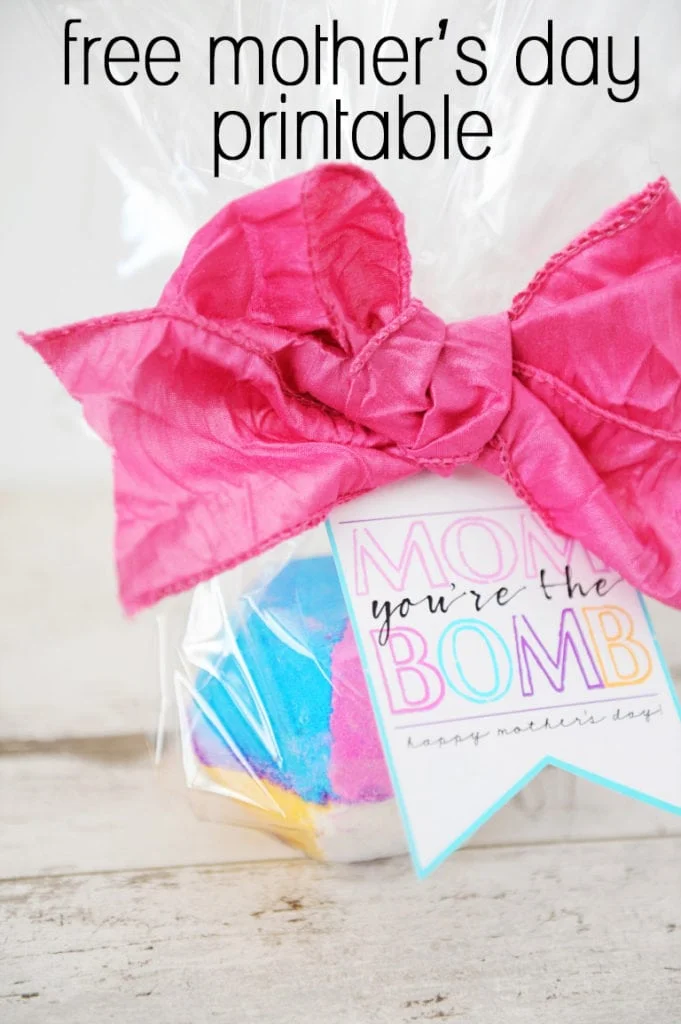 Things to Make for Mother's Day: Functional Gifts for Mom
7. Clay Trinket Dishes
These clay trinket dishes from Lia Griffith are super stylish and trendy. Even better, they're easy to make and totally useful for moms who have little bits and bobbles they need to contain.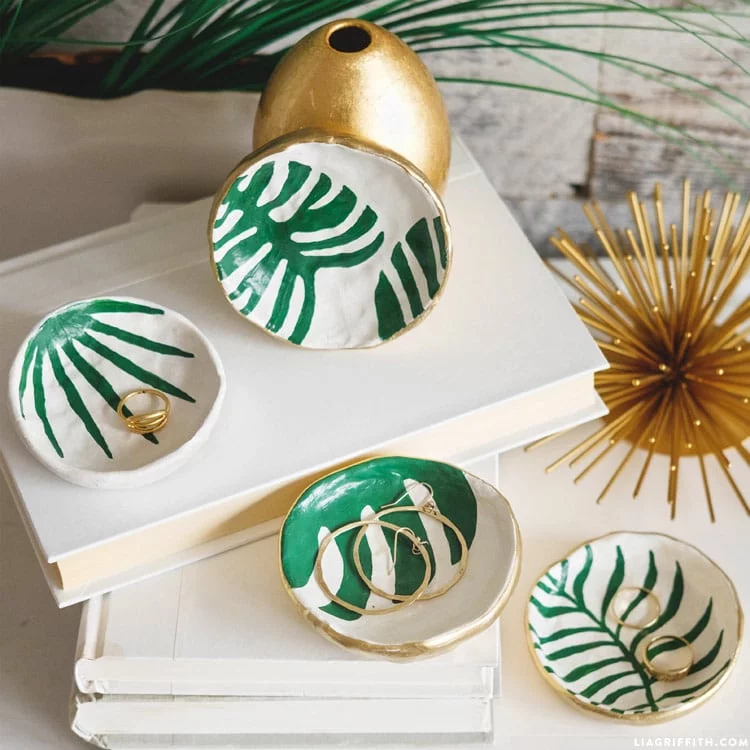 8. Personalized Cheese Tray
Older kids and adults might want to impress Mom with their crafting skills this year. Check out this wood-burned Mother's Day wooden tray from Brit & Co. Make it truly personalized by creating a unique design with kids' names, a family tree, or a monogram. Or, transfer a child's drawing onto the board with pencil, then trace over it with the wood burning tool so that the image is permanently etched on the board. There are so many ways to make this gift idea a hit with your own mom.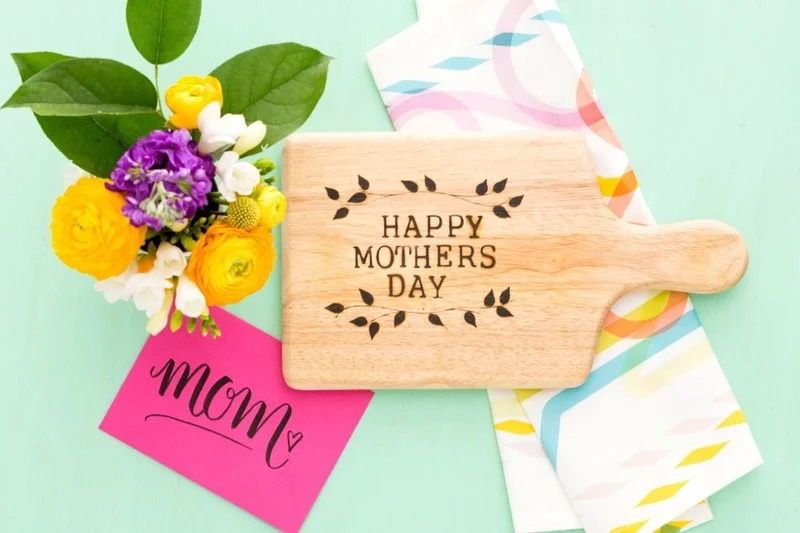 9. DIY Mugs
Mugs are the perfect gift for any mom. Does she drink coffee? Make her a mug. Does she prefer tea? Make her a mug. Is she into plants or flowers? Make her a mug planter. There are as many uses for mugs as there are ways to make them the perfect DIY Mother's Day gift. Check out these examples below of how to make your own hand-designed mugs using Mod Podge, Sharpies, and more!
Plaid has tutorials for several DIY mugs for Mom.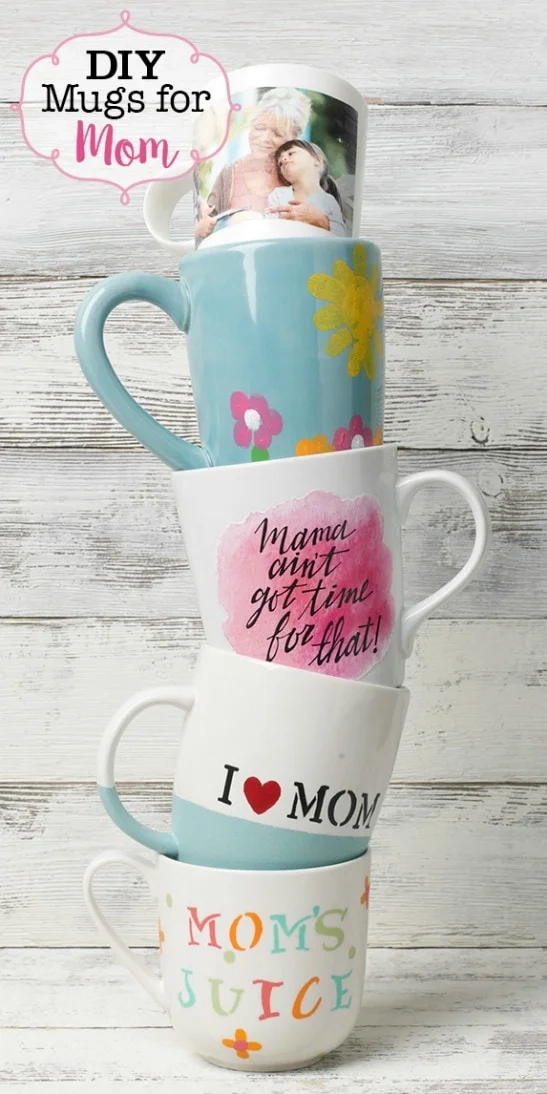 There are lots of tutorials for using Sharpie markers on mugs. You can get started here.
This marbled effect is gorgeous, and I love the look of the marbled mug as a planter. Karen Pham shows how she used nail polish to create the effect.
10. Hammered Flower Tote Bag
This tote came out beautifully and this is definitely one of those things to make for Mother's Day that the kids can get into making. In fact, they may want to make more than one, so go ahead and make one for all of the Grandmas. See DIY Candy for the tutorial.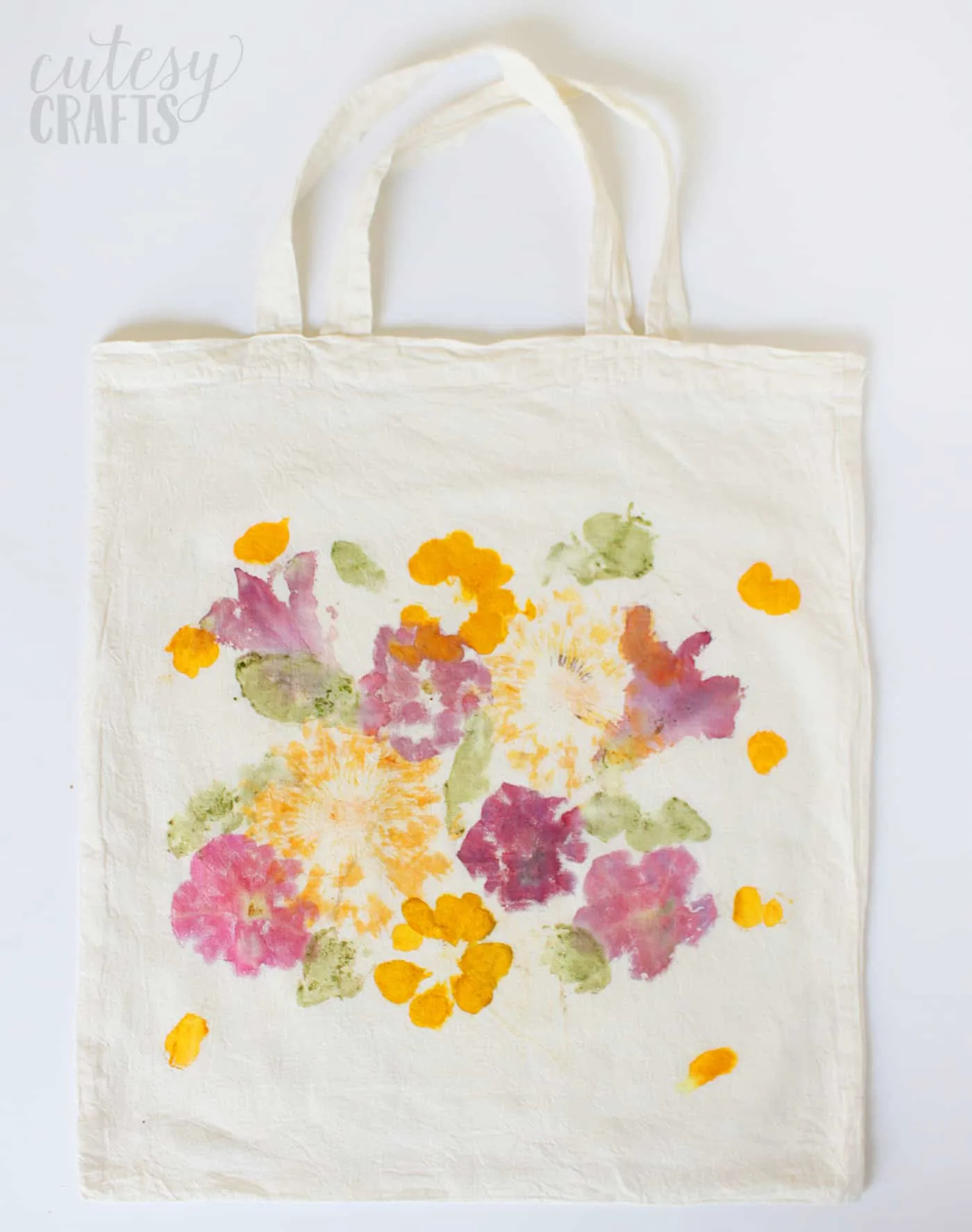 11. Clay Fingerprint Pendant
Anything with little fingerprints is always a good gift for mom. Hands are only little for so long, so if you can capture those tiny fingers in a way that will last, you'll create something to be kept and treasured forever. Try these clay fingerprint pendants. They're incredibly easy to make and you can dress them up or down as you like with beads or paint. Refer to A Girl and a Gluegun to learn how to make them.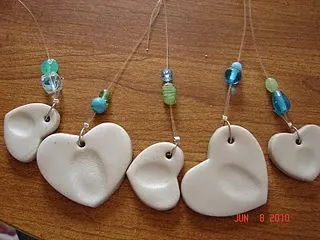 Add a Personalized Card:
This origami flower frame Mother's Day card is easy to create and makes the perfect handmade card for Mom or Grandma.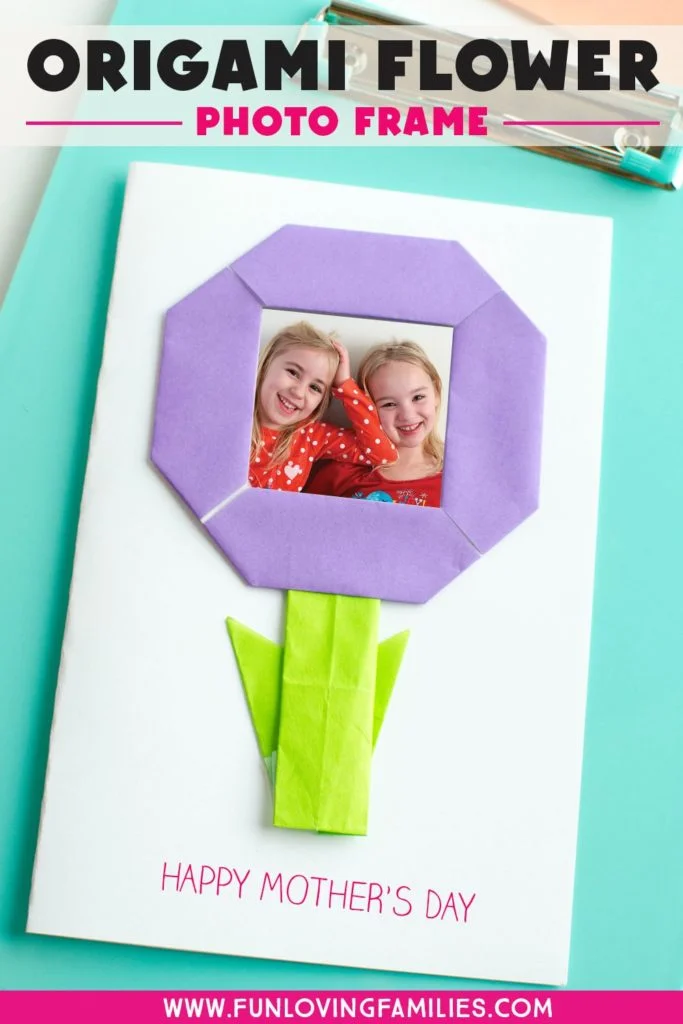 You can visit this post for the details, or take a look at the simple folds in the video below (must have ad-blockers turned off to view).

Get more Mother's Day gift ideas below:
Don't forget to Pin the image below to share these handmade Mother's Day gift ideas and save them for later!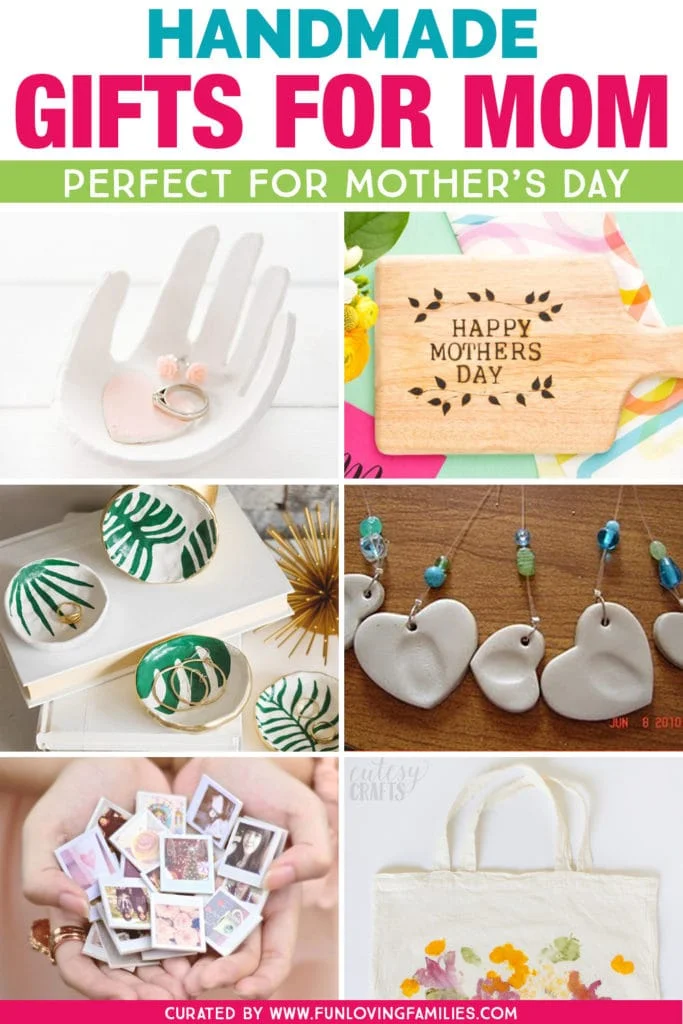 Similar Posts: