Add a sweet treat to your Mother's Day Brunch. These jam-filled flower sugar cookies are so pretty and not too fussy. Their jam-filling makes them the perfect cookies for brunch or tea-time.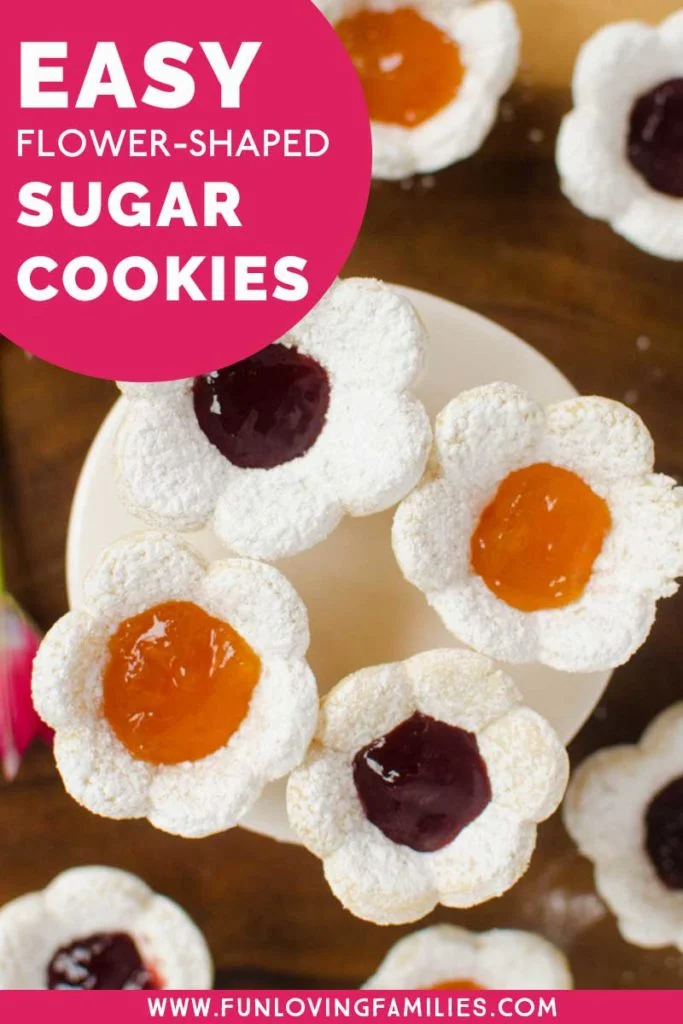 Spring is in the air, and my tulips are blooming. Plus, I've been thinking about my mom, who's planning a visit in the next few weeks. Why not make some flower cookies! I had a Mother's Day Brunch in mind when I made these, but they'd also be welcome at any tea party, for sure.
They're pretty easy, with just a simple jam filling. If you like shortbread sandwich cookies then these will be right up your alley. I decided to make these easy flower cookies after seeing (and immediately falling in love with) these mini lemon flower tarts. Sadly, lemon pie filling was never one of my favorites. But, I still loved the flower-as-a-vessel idea. And the jam-filled flower sugar cookies were born!
Make These Jam-Filled Flower Sugar Cookies
The trickiest part about these cookies is putting the flower shapes into the cupcake pan. I've made these cookies about four times now, and sometimes they didn't give me any trouble, while other times the flowers wanted to break apart before I could get them into place. I'll mention some ideas for avoiding those trouble spots below.
What You'll Need:
1 package of pre-made sugar cookie dough (or use your favorite rolled sugar cookie recipe)
1/2 cup flour
Jam of your choice (I used peach/apricot preserves and raspberry jam)
Small bowl of powdered sugar
24 cup mini muffin pan
Oven pre-heated according to your cookie recipe (mine was at 325)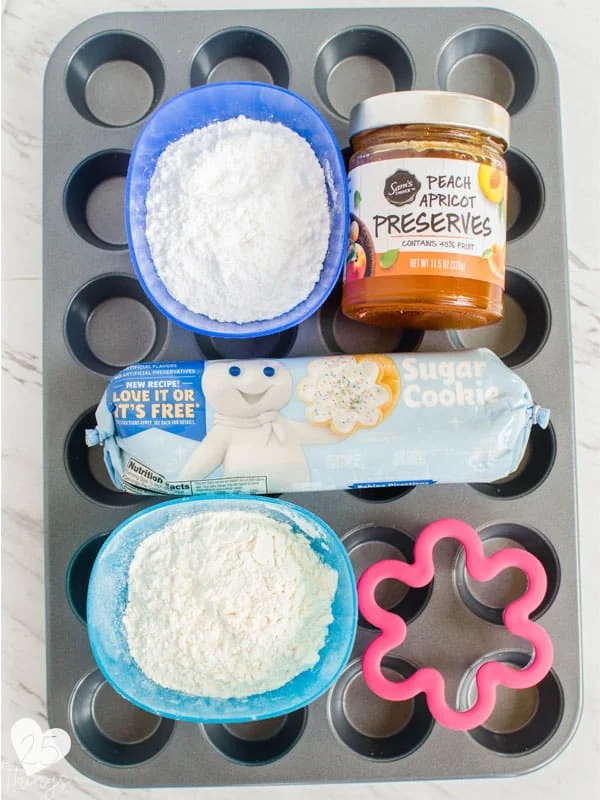 Step 1: Use your hands to combine package of pre-made sugar cookie dough with 1/2 cup flour in a mixing bowl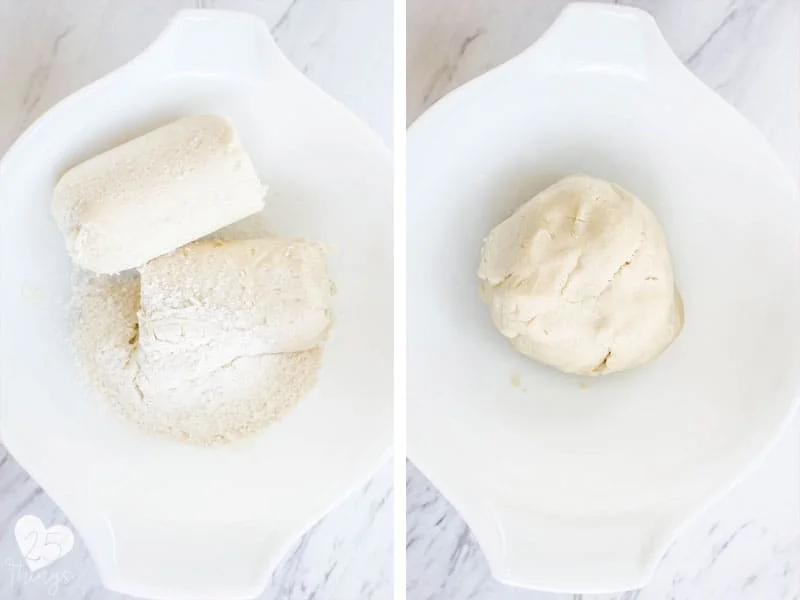 Step 2: Roll dough to about 1/8″ thick and cut flower shapes.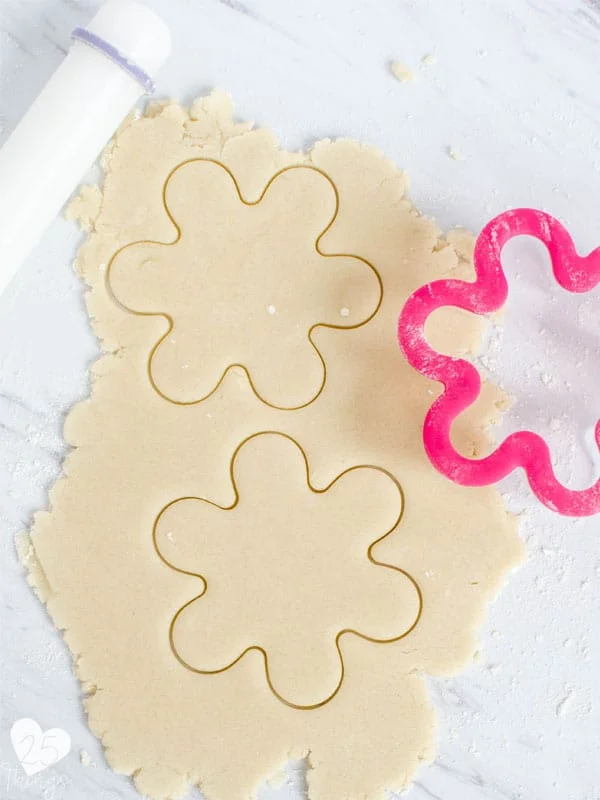 Step 3: Carefully move flower cookie shapes into the muffin pan with petals facing up. Here are a few different views so you can get the idea: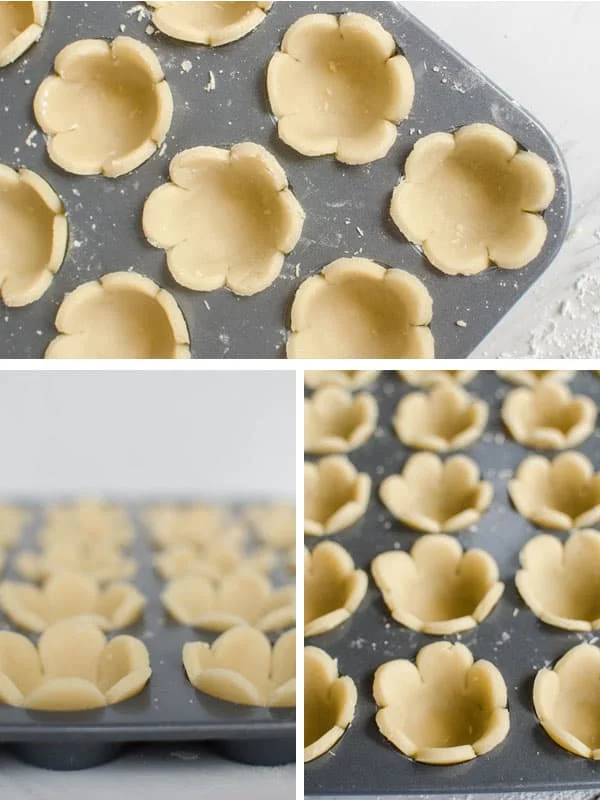 Step 4: Bake cookies for about 6-8 minutes. I kept mine at 7 minutes and they came out fully baked every time.
Let the cookies cool for about 10 minutes before removing from the pan. I found it helps to give a little twist to help them release from the pan without breaking the cookies. Move to wire rack.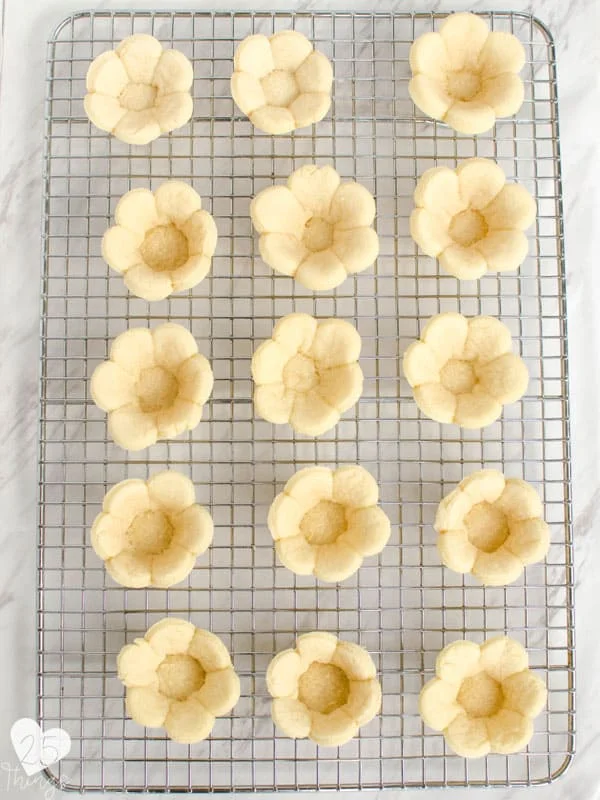 Step 5: Sprinkle on your powdered sugar through a sifter.
Step 6: Add about a half teaspoon of your desired jam into the centers of the flower cookies.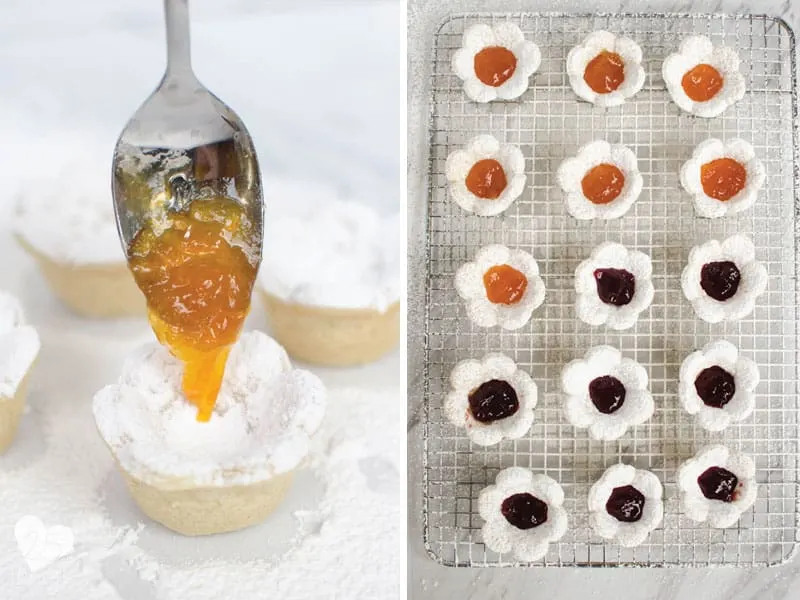 Step 7: Eat immediately or store in an air-tight container. These are best eaten the same day.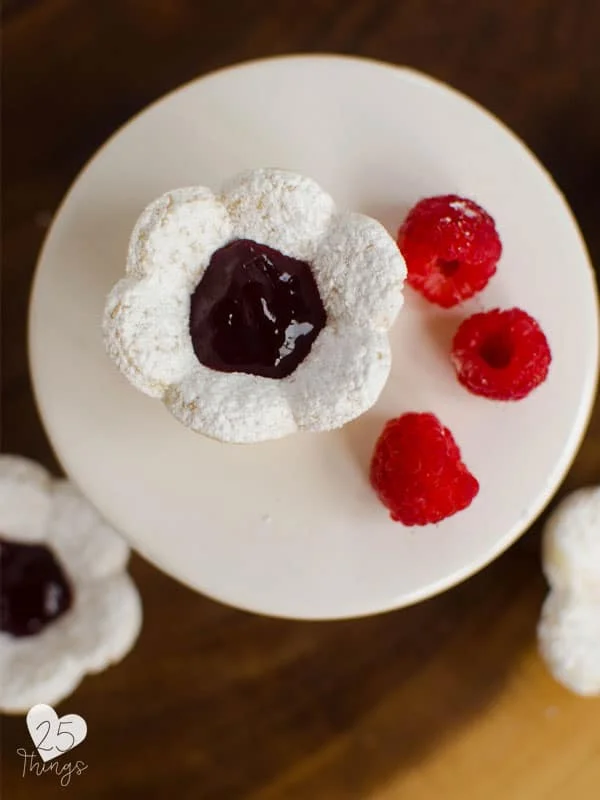 Tips for Making the Cookies:
If it starts to get crumbly, add a little bit of water
Make sure you keep your surface well-floured so the cookies don't stick when you try to pull them up
You may have an easier time working with the dough if you refrigerate it, but it is not necessary
Try to make sure the petals of the flowers are level before you bake them (or you'll have lopsided flowers!)
Don't worry if some of your cookies have little imperfections when they come out of the oven as the powdered sugar will cover most flaws.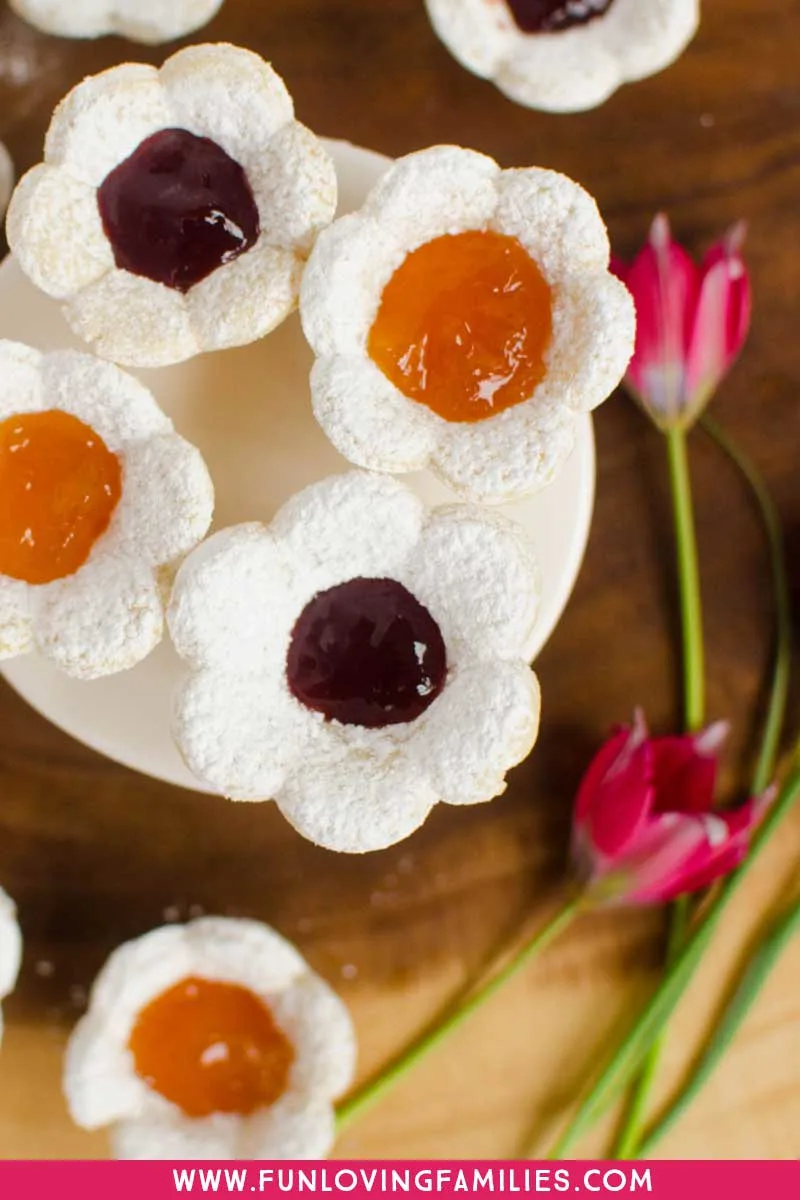 Enjoy your cookies and don't forget to share this post! You can Pin the image below to save for later.
Similar Posts: