Free printable Mother's Day coloring pages kids can color for a special gift to Mom, Grandma, or Nana. Get the PDF downloads for the Best Mom, or Grandma, ever!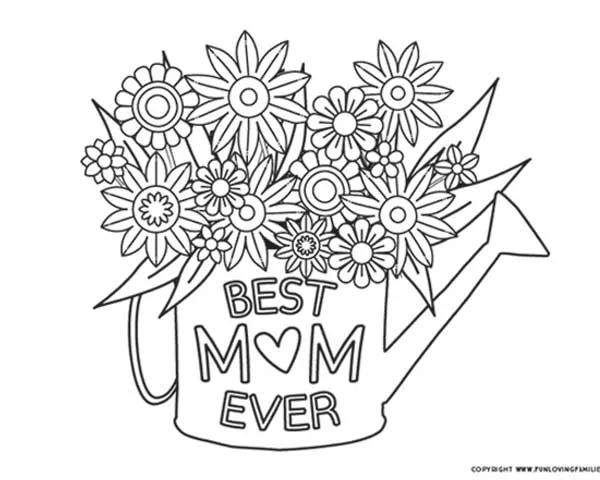 Here's a simple Mother's Day activity for kids you can do at home. Coloring pages are great because they also double as a Mother's Day gift from the kids, and they are truly unique.
I still have all of my special handmade cards and coloring pages my kids gifted me over the years, and I know most moms will absolutely treasure a unique coloring masterpiece from the kids.
These will also come in handy if the kids won't be able to celebrate with Mom or Grandma in person since coloring pages are easy to mail or even send over text or email (just take a pic and send!).
Related: After you download these coloring pages, make sure you also download our All-About-Mom printable questionnaire!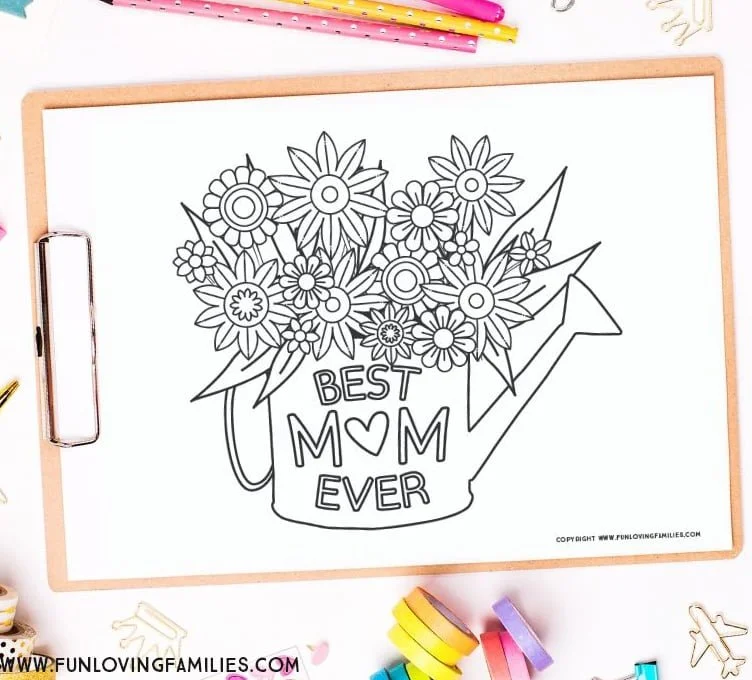 Best Mom Ever: Mother's Day Coloring Sheets for Mom, Grandma, or Nana
Of course, Mother's Day isn't just for moms. We also need to recognize Grandmas and Nanas! I know there are lots of other names moms and grandmas go by, but I hope these cover most people.
This coloring sheet is loaded with beautiful flowers to color! Plus, all around the bouquet is blank space for kids to add a special message or their own unique design elements.
Since these will be keepsakes, make sure the kids add their names and the year!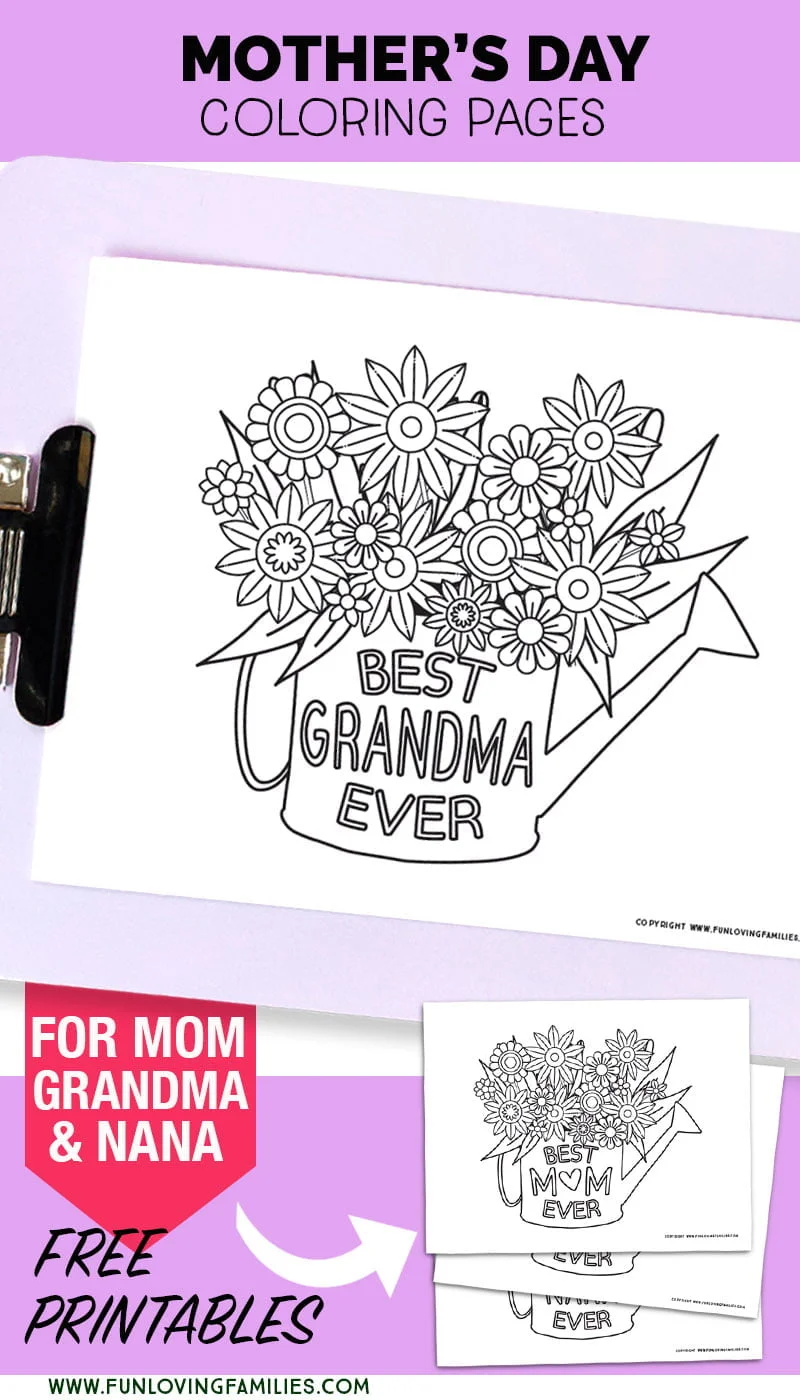 I was having so much fun making these coloring pages that I went ahead and made a couple more options for kids to color. Maybe one of these will be just right for your mom's personality!
Happy Mother's Day Coloring Sheets
Here are two more coloring pages for mom! If you print these on half sheets, you can easily turn these into cards with the image on the outside and a special message on the inside.
Queen of the Hive
Make sure Mom knows she's the queen with this cute Queen Bee Mother's Day coloring page.
Then keep the special treatment going by helping the kids make a handmade gift for Mom!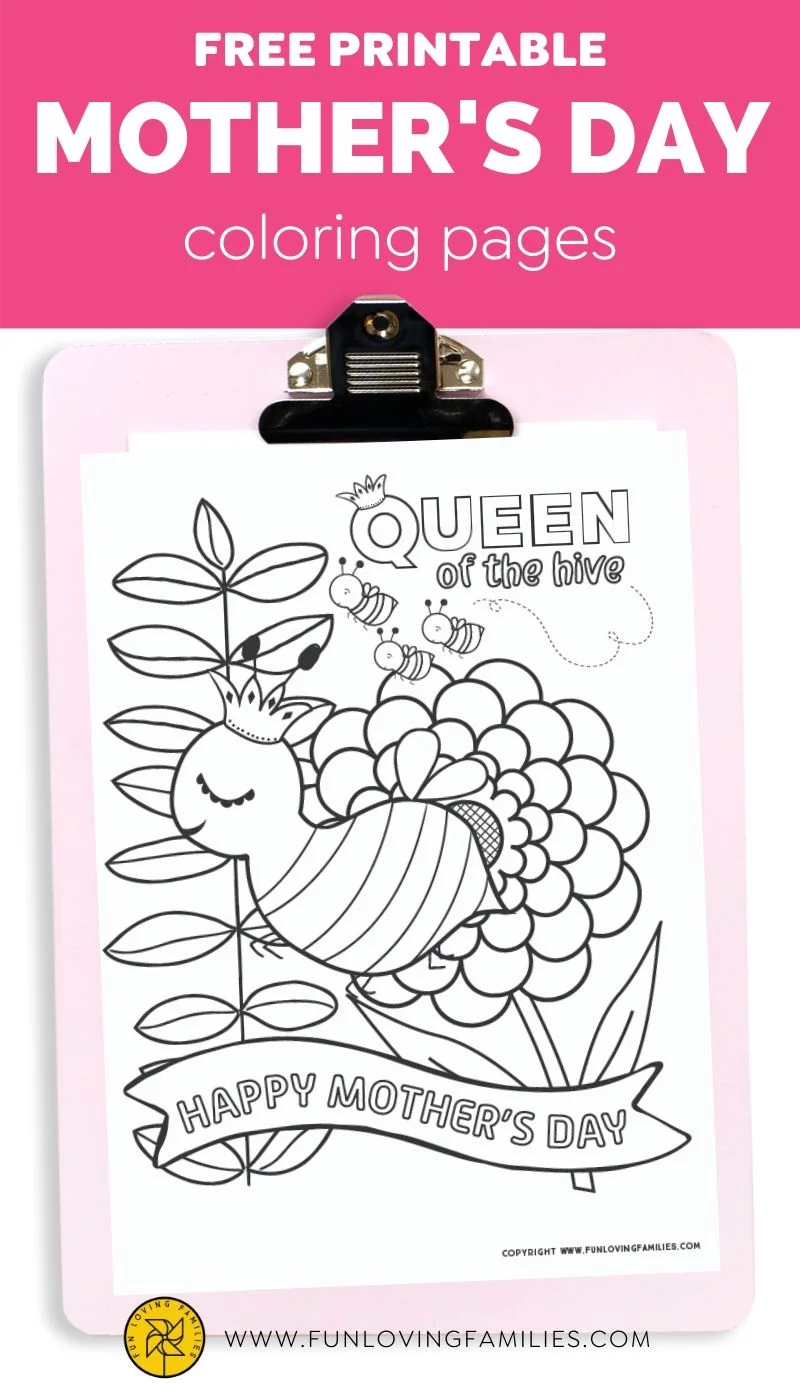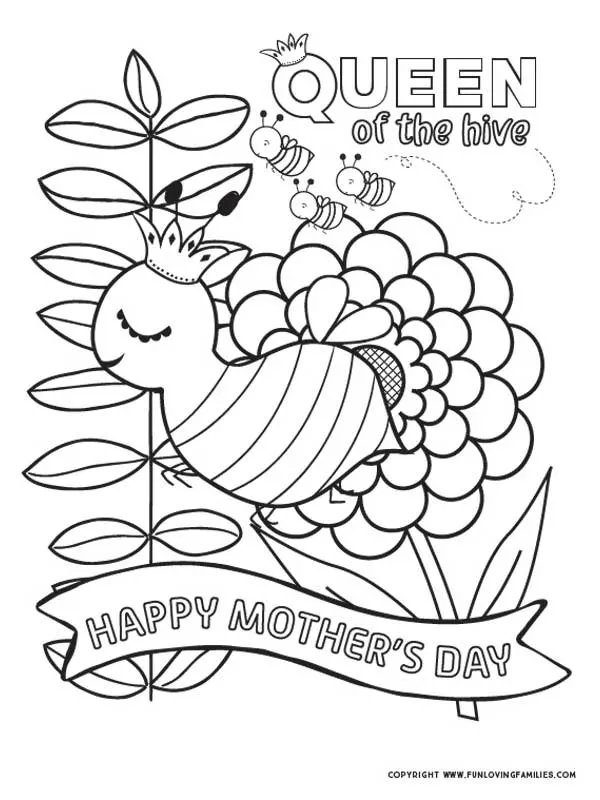 Cute Cactus Mother's Day Coloring Sheet
Here's the final coloring sheet that's great for young kids to color. It's a simple design with just a few sweet elements that are sure to make mom smile, and it's also a good Mother's Day coloring sheet for boys.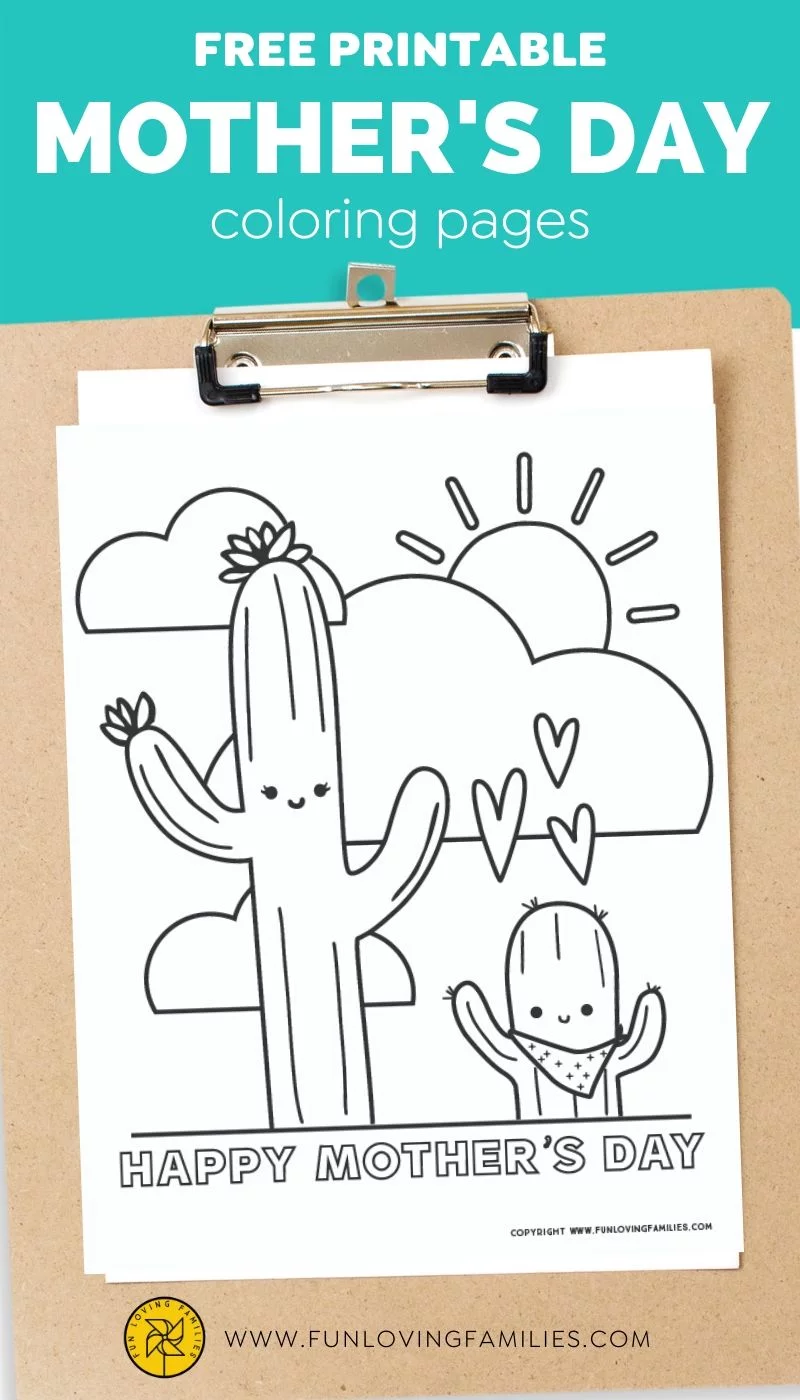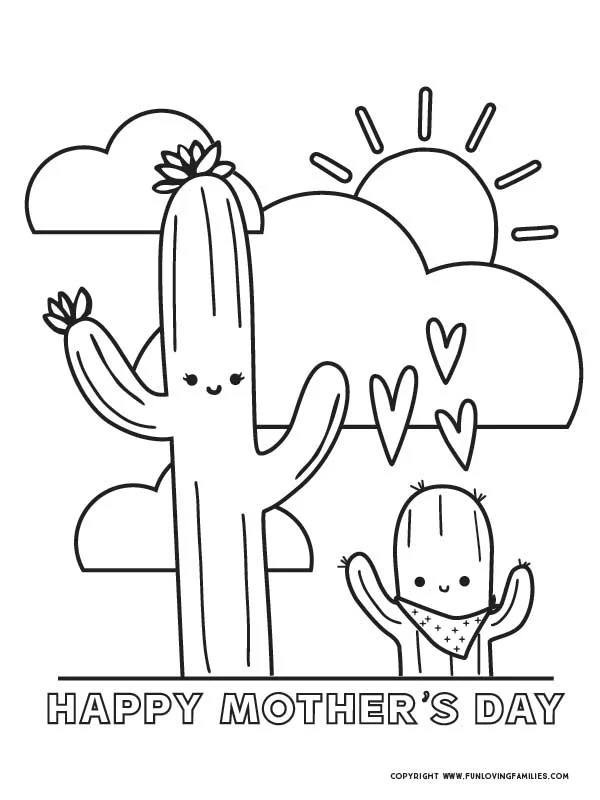 Get more Mother's Day ideas:
Similar Posts: