Moms spend so much of their time and energy caring for others. On Mother's Day, of course they deserve a treat! But what do you get for the minimalist mom? Not to worry—I've got you covered with great gift ideas that will warm the heart without cluttering the house.
Also, a special note that I teamed up with a group of awesome moms to bring you gift ideas for every type of mom in your life. So be sure to check out the Ultimate List of Mother's Day Gift Ideas at the bottom of this post!
While it can feel great to give a gift, you also don't want to burden someone with extra things if they're working hard to declutter their life. If the special mom in your life is an aspiring minimalist or always complaining about having too much stuff, you can still do something to shower her with love on Mother's Day.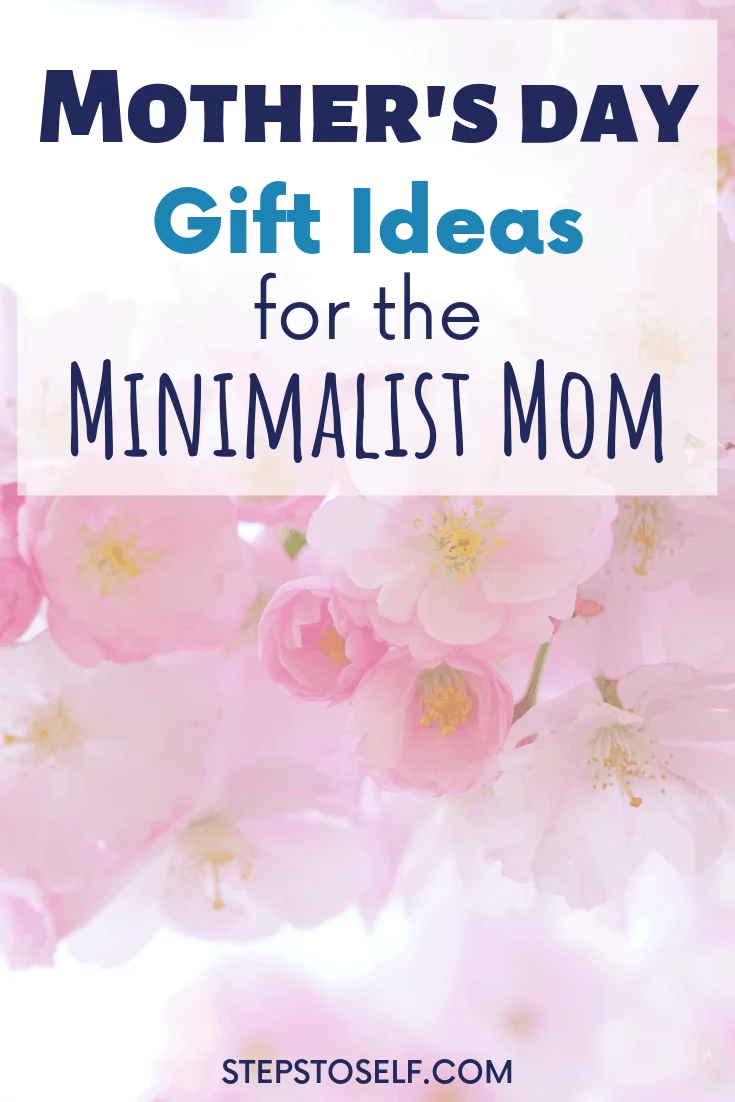 Those who practice a minimalist lifestyle know that slowing the flow of new things is essential to reaching decluttering goals. So help a minimalist mama out and avoid extra clutter while still giving her the attention she deserves.
If you're a minimalist mom yourself, just forward this link to your loved one to fill them with minimalist gift ideas!
You'll notice a theme with these Mother's Day gift ideas. They focus on experiential gifts over material things, a rewarding principle of minimalism.
If you don't have a lot of money to spend, that's okay. There are plenty of ways to show a mom she's loved and appreciated without breaking the bank or even spending a dime. In fact, there are several on this list.
(This post contains affiliate links which means I may earn a small commission if you click a link and make a purchase. As an Amazon Associate I earn from qualifying purchases.)
Gift Ideas for the Minimalist Mom
1. Massage or spa day
This is my #1 favorite gift as a minimalist mom. Massages are so relaxing. They relieve muscle tension and stress, leaving a mom to feel like a whole new woman.
Don't worry about the pressure of picking out a treatment. Get her a spa gift card. If a massage isn't her thing, she can choose another treatment like a pedicure or facial. You can't go wrong with this one – trust me.
2. E-Book or audiobook subscription
You don't have to worry about cluttering the bookshelves with a subscription to Kindle Unlimited or Audible. You can use them on any Kindle, tablet, laptop, or phone. There is such a wide selection of books available, she's sure to find something of interest.
Watch the kids and give her some time to zone out with a new book. Reading (or listening to an audiobook) can be a great escape.
3. Sleep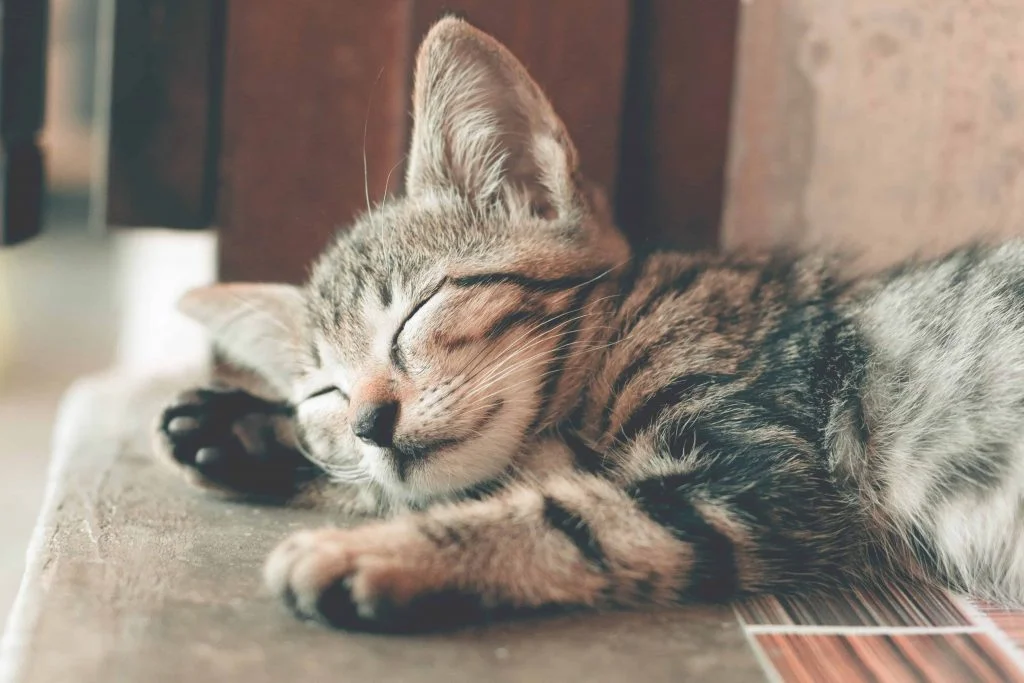 Sleep is free and can make a huge impact for a busy mom. Many moms feel chronically sleep deprived (for good reason), especially if there is a baby at home. "I'd just love some sleep" tops the list of what moms really want for Mother's Day.
Let her roll out of bed after the clock hits double digits for once. Or give her time for a generous nap. Or both! It's amazing how much of a difference sleep can make in how you feel physically and mentally. This will be a thoughtful gift she's sure to appreciate.
4. Smell-good gifts
Consumables are something even minimalists can use. I mean, everyone uses soap, right? Package some together to give her an aromatherapy treat. Her self-care bath time or everyday routine will be just a little more special.
Ideas include:
5. Coupons for mom
Homemade coupons for mom are a classic option that deserves to be on the list. Get the free printable coupons for mom below. Have the kids color and cut them out, then present them to mom.
This meaningful gift idea gets the kids involved while teaching them about kindness and generosity. Kids should most certainly be involved in making Mother's Day special.
6. Special outing
This is another experiential gift idea for the minimalist mom. Plan a special family outing designed for her and handle all of the logistics, including packing up the kids. Take her out for a picnic, to a lake, or to a park.
These are some of my best Mother's Day memories. I really appreciate not having to figure out all the details—place, time, snacks, sunscreen. Just let her be along for the fun.
And it's okay if everything isn't perfect! Moms will appreciate the gesture. Be sure to take some pictures of her with the kids while you're out to help her remember this special time.
7. A clean house
For busy moms, household cleaning duties can feel neverending. Get the house professionally cleaned and take a huge load off mom.
You can try Groupon for available offers or check out housekeepers on Care.com. Do all the researching and scheduling so she doesn't have to be involved and can simply enjoy the final result.
If paying for a cleaning isn't an option, you can roll up your sleeves and do the work yourself. Just make sure it's wow-worthy! The kids can also pitch in with this one.
If you want to save mom tons of time in the future, consider giving her an upgrade to a robot vacuum.
8. Fresh flowers
It may seem cliché, but I still think fresh flowers can really brighten a woman's day. Sometimes I even buy them for myself when I need a boost!
With Whole Foods Delivery from Amazon, you can get a fresh bouquet sent to her door for a really reasonable price.
A great thing about fresh flowers is they don't leave any lasting clutter behind, and mom will still feel special. You can even combine this gift with another one on the list such, as a spa gift card or the printable coupons.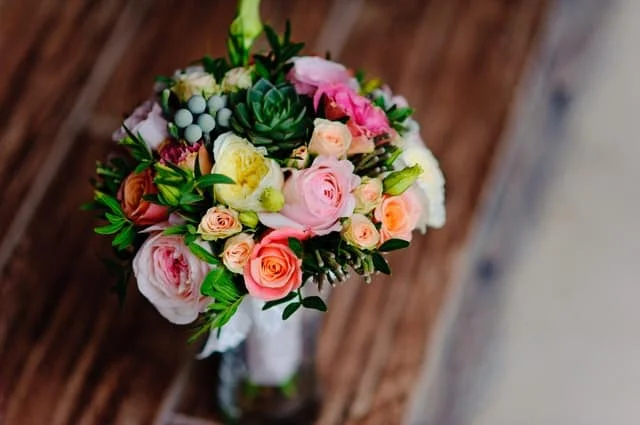 9. A night or weekend away
It's the ultimate gift of "me" time. Book an Airbnb or hotel room and let her go and just relax! It doesn't have to be fancy or a special location, just clean and quiet.
She can bring that book she's been meaning to read or binge watch a series. Or just SLEEP… oh the sleep. You're taking away the possibility of her having to lift a finger or even think about a chore. She'll come back refreshed and ready to tackle family life.
10. Tasty treat
Plan and make her a meal, then handle all the cleanup. If cooking isn't your thing, order some takeout and surprise her with her favorite drink and dessert. (Some chocolates never hurt.)
Get donuts from the place everyone's raving about and bring her a favorite fancy coffee. You get the idea! Just keep in mind that going out to eat on Mother's day, especially with little ones, can be a stressful experience for many moms.
Happy Mother's Day to the Minimalist Mom
Hopefully this gift guide has you feeling inspired to treat the minimalist mom in your life. Gift giving doesn't have to mean adding clutter to your loved one's home. A gift card is great, and there are plenty of other clutter-free gifts.
If you still need more ideas, check out my list of 50+ gift ideas for minimalists.
Finally, see the great lists below for Mother's Day gift ideas to cover all the special moms in your life. May you find the perfect gift.
Wishing all the moms out there a happy Mother's Day!
Ultimate List of Mother's Day Gift Ideas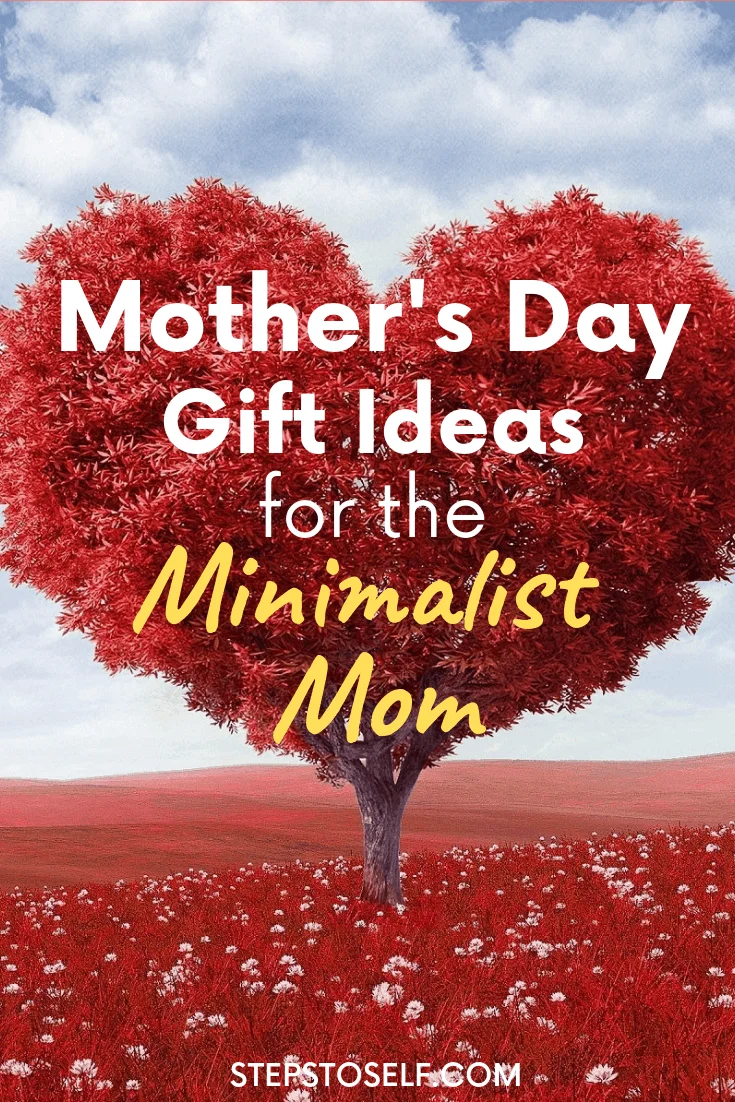 Similar Posts: