My niece and nephew were over recently and helped me come up with more ideas for my blog. They were adamant that I should do a horse Perler bead article because apparently, horses are the coolest. I am a weak auntie so here is my curated list of the best horse designs and patterns for the people who think that horses are the coolest.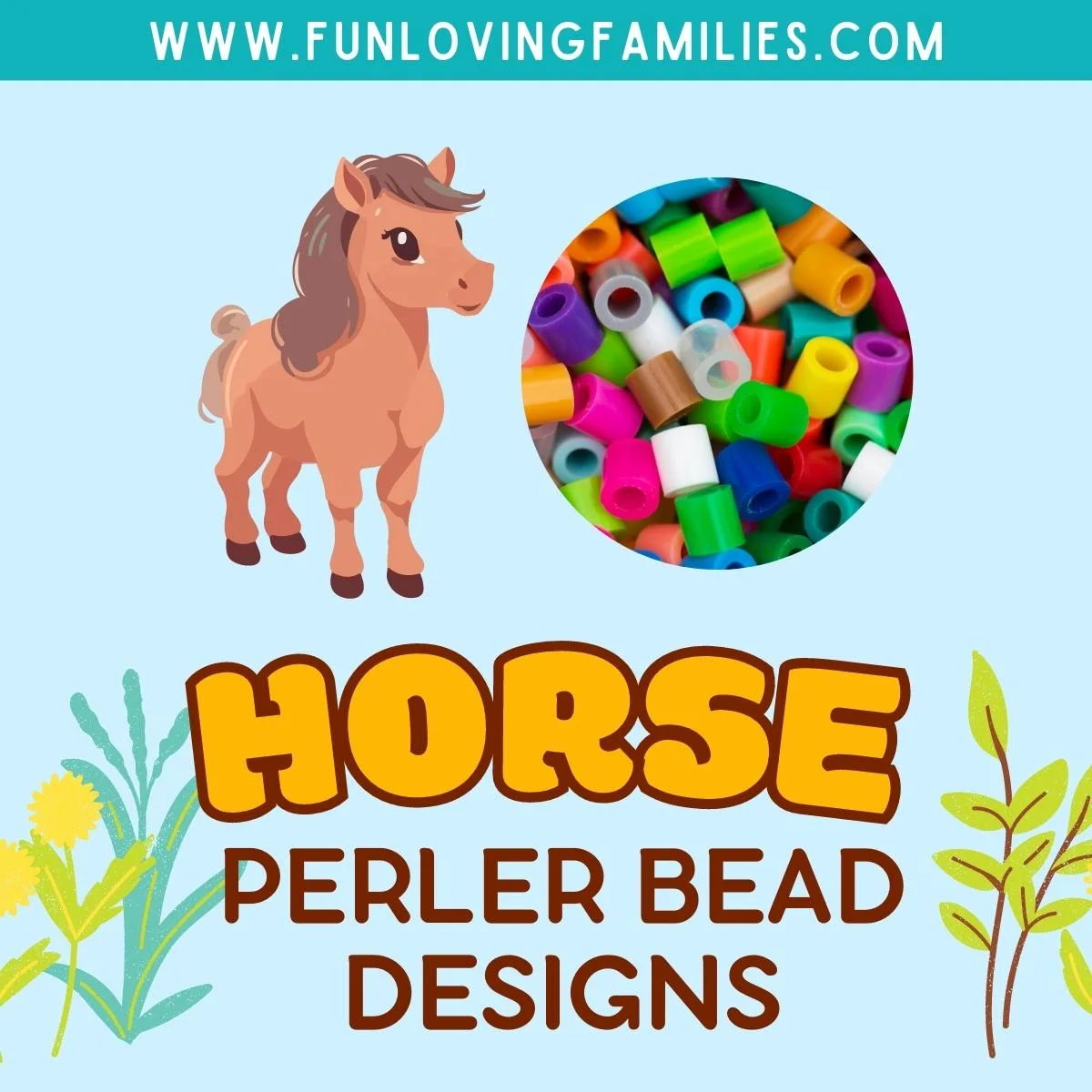 I write a lot of stuff, and it's funny that this piece has been the most challenging. Not the food one where I had to rein myself in from listing down all the food types known to man. (I finished it off at a hundred.) Not the anime one where I agonized over which awesome anime would make the cut. Nope, it's this one. I wonder if the little monsters, as I fondly call them, had esper powers and knew I was going to struggle.
If you're a Perler bead crafter, please do create more cool horse designs. We need them.
Easy Horses
As always, we start off with the easy stuff for the little tykes. Here is a basic horse pattern that you can dress up however you want. You can make it plain or add flowers along its back.
H-h-horse
H is for horse! This set of 3 is part of a series where the crafter showcases one big letter, its corresponding small letter, and one animal that starts with the featured letter. It's a fun way of helping kids remember their alphabet as they make these learning tools themselves with Perler beads.
My Little Pony Chibi
You can't say horses without thinking of the My Little Pony franchise. Here is Rainbow Dash, easily recognizable with her sky-blue coat and rainbow mane. She's a powerhouse with her speed and agility.
Applejack looks bright and cheery with all these yellow and orange beads. The design is too small to show off her apple cutie mark but look, she's wearing her signature cowboy hat.
Easy Dala Horse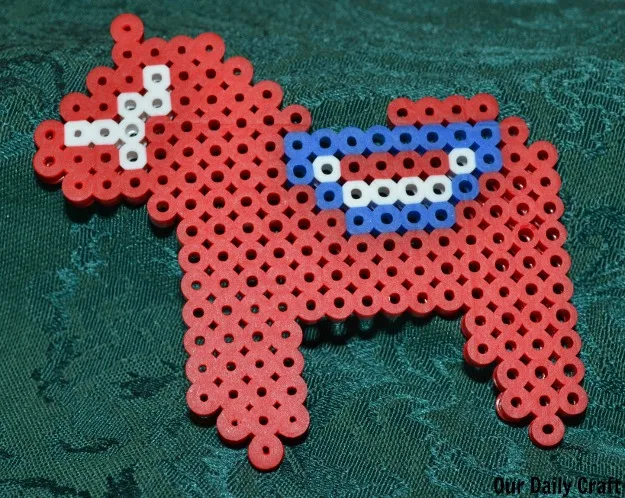 Our Daily Craft made this Perler bead Dala horse. A Dalecarlian horse, or Dala horse for short, is a traditional Swedish horse figurine. Carved from a single piece of wood, Dala horses are a popular symbol of Swedish folk art.
Fancy Dala Horse
Here is another Dala horse decorated with the intricate patterns and designs that these handcrafted pieces are known for. Artisans commonly use contrasting colors with patterns that often include flowers, geometric shapes, or folky designs.
Pink Merry-Go-Round Horse
Here is something a bit more familiar. It's a carousel horse! Has your child ever ridden on one?
White Horse with Saddle
If you are looking for a full-body figure of a horse, this design is perfect. The proportions and styling are excellent. Doesn't this horse look so handsome?
Equine Made with Special Horse Peg Board
While most of the designs on this list are made with regular square boards, this particular work is made on an actual horse peg board. The Perler bead brand offers very specific shapes like teddy bears, flowers, butterflies, monkeys, ocean animals, and yes, horses. You can see the difference in the way that the pegs are placed in curving lines instead of the straight lines we normally see.
Horse with Standee
If you want to display and show off your Perler bead works, constructing a standee for them is very easy. Just two make a pair of the stands. Keep the middle slots open, and then slide your Perler bead work through.
Horseshoe Horse
This horseshoe horse would make a nice wall hanging. You can change the colors of the horse and the horseshoe according to your preference.
Horse Nameplate
This horse nameplate has a very nice color scheme. The soft colors are set off by the darker blue.
The design is pretty as it is, but you can also personalize it by putting in your name instead. Plan the letters in advance, and use a nickname if you have too many letters in your name.
Pretty Horse with Flower
Isn't this the prettiest horse ever? The eye, facial expression, yellow bridle, flower accessory, and purple mane all combine to give this horse the softest and prettiest look ever.
Grass-Chewing Horse Wall Hanging
Now that's a funny wall hanging. The leaves are a perfect touch. I would actually love this on my wall.
Here is the pattern for your reference. Do note that in the first photo, the crafter used dark brown beads.
Brown Horse Poster
Instead of a painting project, let your kids do this Perler bead poster art. This is a picture of a good-looking horse with what looks like desert colors.
Poster Art
Here is another poster art idea. Instead of muted colors, this design makes use of vibrant blues and greens. It has the bright feel of summer.
Horse Against Greenery Oval Art
Next, we have more art, but instead of a square frame, the horse and its lush background are in an oval shape. It's an interesting design choice, and would definitely be a topic for conversation.
Here is the pattern for your reference.
Stallion Against Red Sky
We're now getting into more challenging works. The little monsters niece and nephew definitely loved this wild stallion, but we didn't have this many red, orange, and black beads that day.
Here is the pattern for your reference.
Rainbow Unicorn
I am veering off-course a bit with this unicorn, but it's just so pretty. I especially love her beautiful, soulful eyes and amazing rainbow mane. If you want to see more, please do check out this awesome Unicorn Perler bead post I made before. There are a lot of easy patterns for children in there, too!
Rocking Horse
Isn't this rocking horse darling? From the looks of it, it might be sold as a set but I'm unable to find a similar pattern we could use. It's such a beautiful and clean design.
3D Carousel
To make up for the lack of a pattern for the rocking horse, here is a 3D Carousel. This was created by the Perler bead site so they have a very comprehensive and easy-to-follow tutorial on their website. Check out the easy-to-follow pdf page.
If you enjoyed this equine collection, bookmark it and share it with your friends and fellow crafters. Happy beading!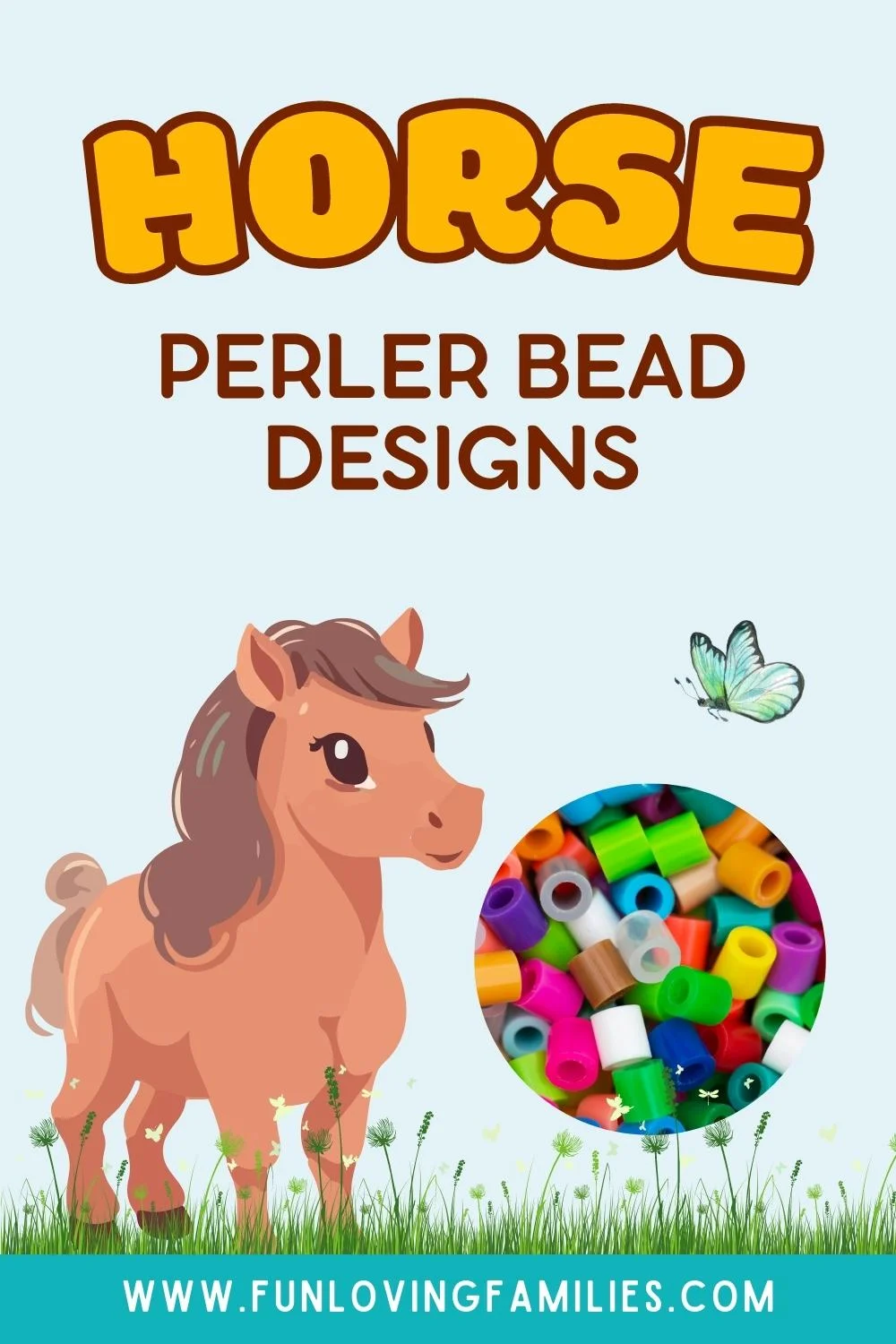 Similar Posts: