Grab this Easter word scramble for a fun and challenging activity sheet for kids. You can download the free PDF printable at the bottom of this post.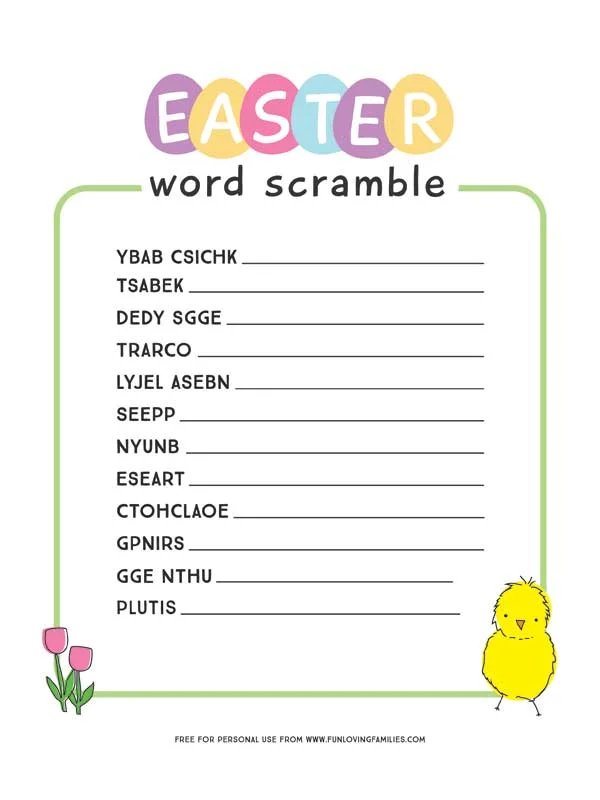 If you're on the hunt for some fun and easy Easter activities for the kids, you've come to the right place. Printable kids activities are so useful to have on hand, and this Easter word scramble is a fun challenge that will really get the kids thinking.
Unscramble the Easter Words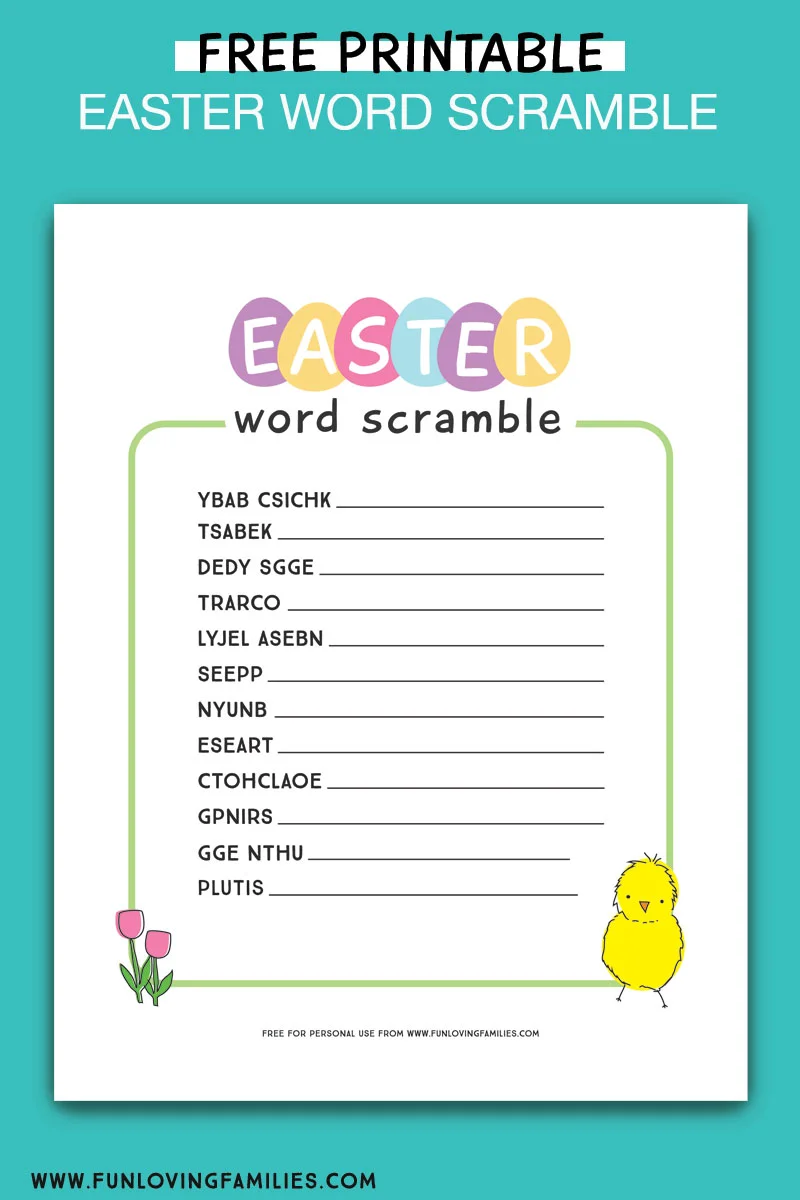 If you haven't seen one of these before, the goal is to unscramble the words on the page.
Each set of letters is a word representing something Easter related, but the letters are in the wrong order. Your goal is to unscramble the letters to make the right word!
We love word puzzles like this because they really make us think! There are always one or two scrambled up words on the list that stump everyone. I know this can be very frustrating, and most likely everyone will want to figure it out on their own.
I have a solution for that.
IF there are one or two words that you just can't seem to unscramble, don't worry. There is an answer sheet for this Easter word scramble included in the PDF download.
This free printable Easter activity is great to have out at your family Easter brunch. It will give the kids something to do while they wait for the ham to finish! Or print as many as you like for your classroom.
Get the Easter Word Scramble Here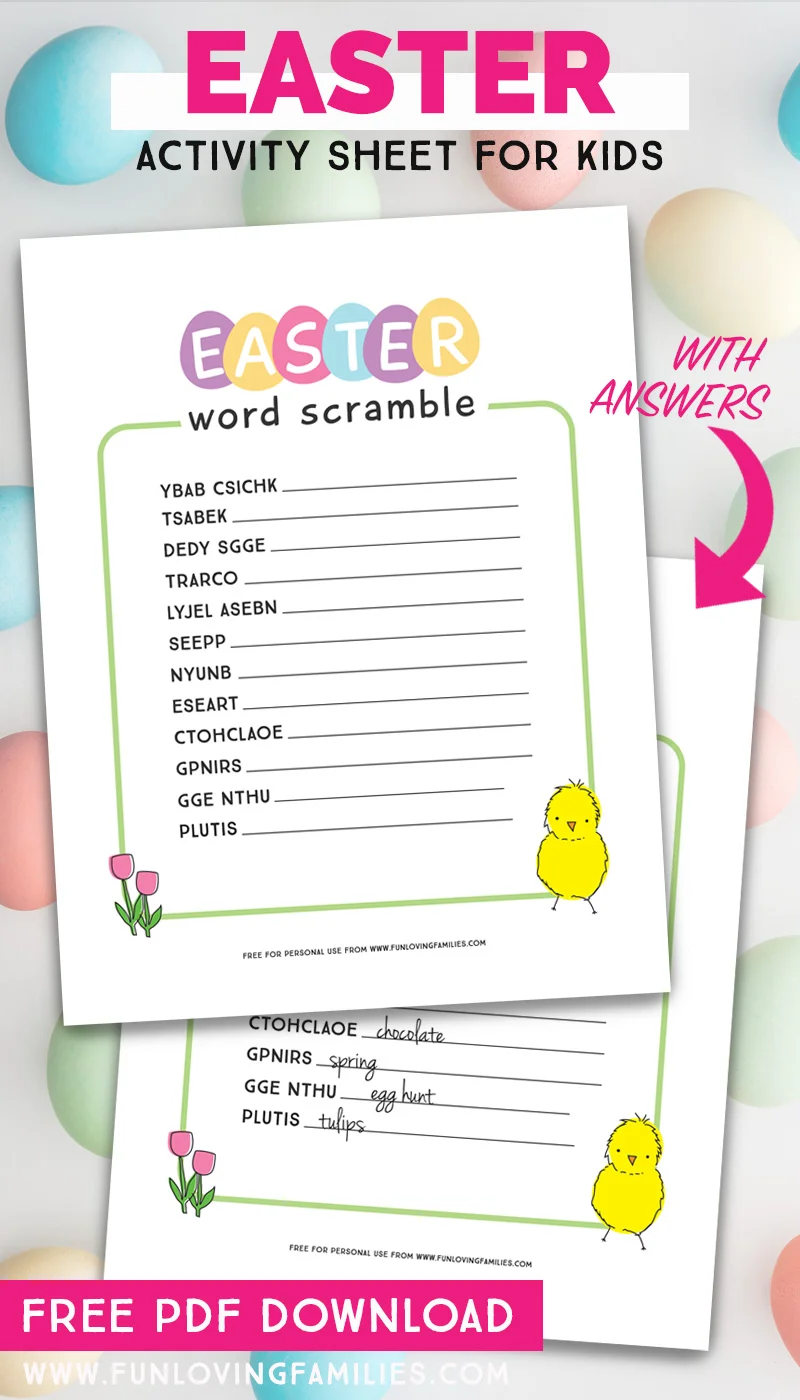 Read Next:
Similar Posts: