Here's a printable Thanksgiving word scramble activity sheet you can download and print at home! This is a fun and challenging Thanksgiving activity for older kids.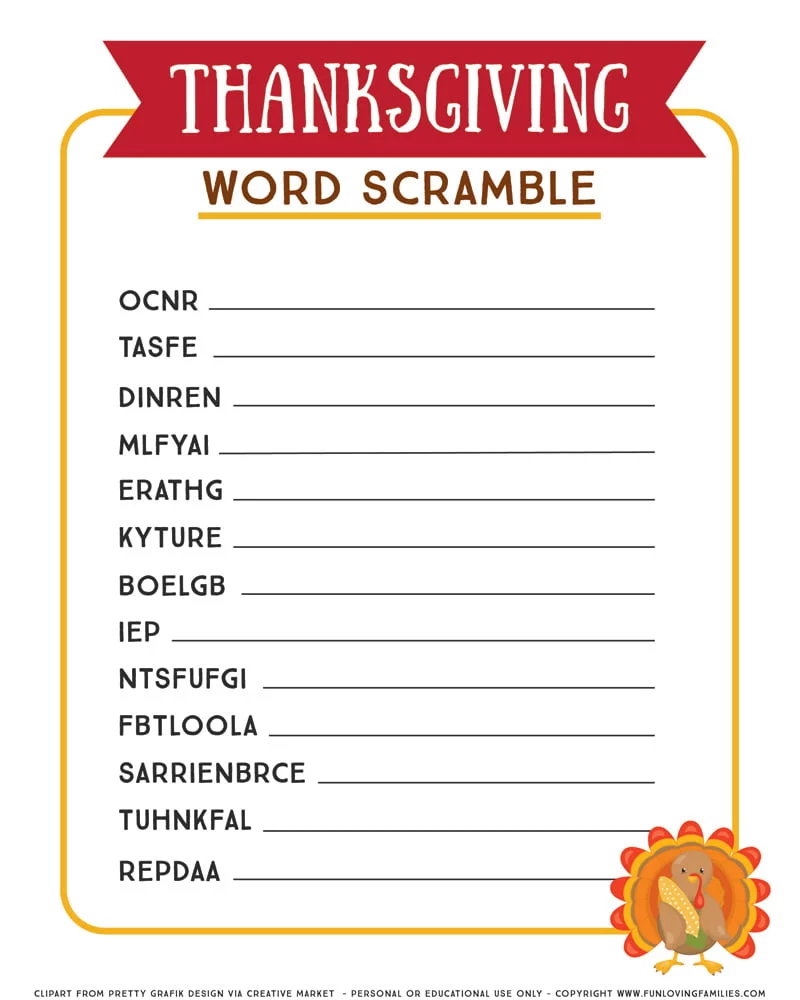 If you're on the hunt for some easy fun Thanksgiving activities for the kids, you've come to the right place. Printable kids activities are so useful to have on hand, and this Thanksgiving word scramble is a fun challenge that will really get the kids thinking.
Unscramble the Thanksgiving Words
If you haven't seen one of these before, the goal is to unscramble the words on the page.
Each set of letters is a word representing something Thanksgiving related, but the letters are in the wrong order. Your goal is to unscramble the letters to make the right word!
We love word puzzles like this because they really make us think! There are always one or two scrambled up words on the list that stump everyone. I know how frustrating that is, and most likely everyone will want to figure it out on their own.
However…
IF there are one or two words that you just can't seem to unscramble, don't worry.
There is an answer sheet for this Thanksgiving word puzzle included in the PDF download.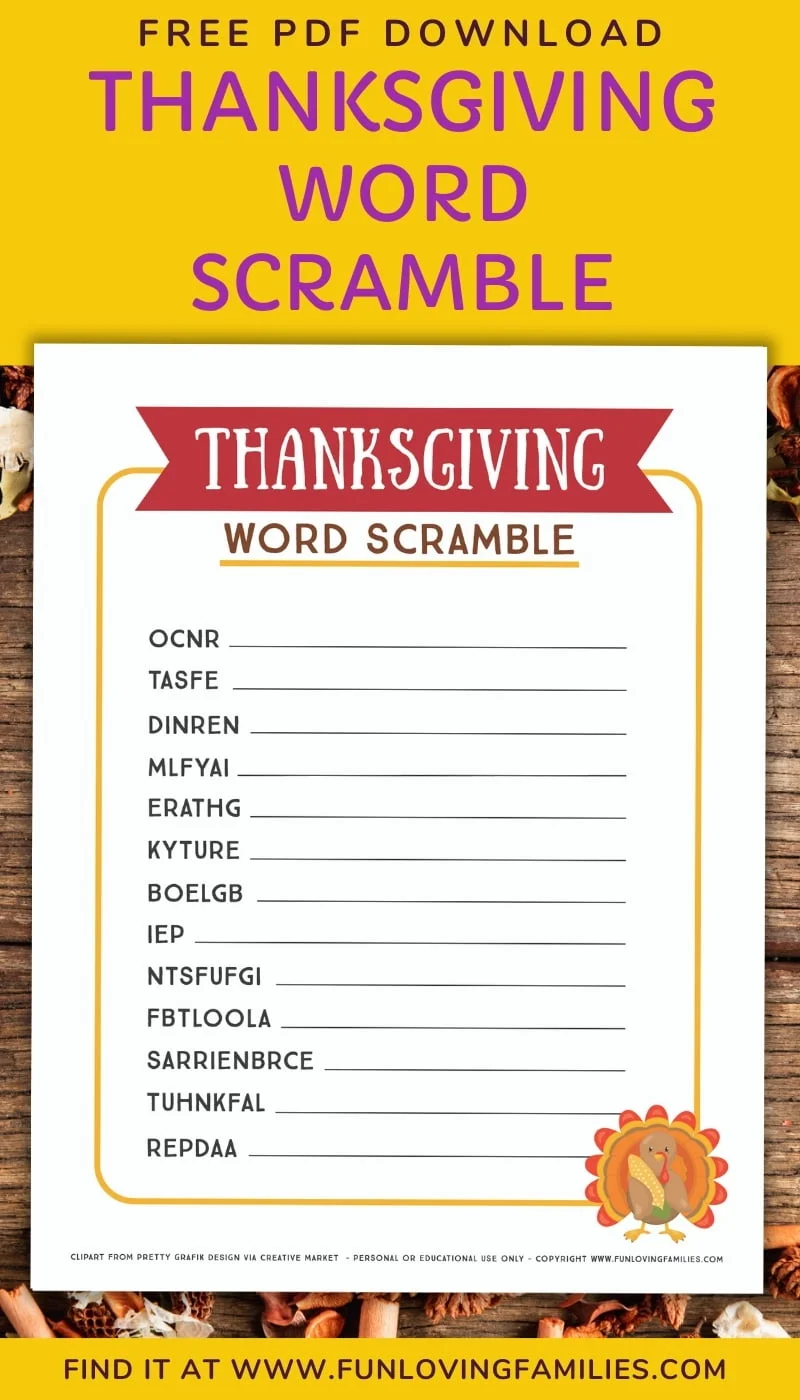 This free printable Thanksgiving activity is great for when the kids get bored while the turkey's roasting. It's also perfect for the classroom and make fun Thanksgiving activity sheets to have out at your family holiday gathering.
I love that this is an activity that kids (or adults), can do on their own as a personal challenge. Or, for kids and families who like to get competitive, you can turn this into a game. See who can unscramble all the words in the least time. And yet another game option would be to set a timer and see who can solve the most words within that time frame. Lots of ways to play!
If your kids love word puzzles, then definitely print out this Thanksgiving word scramble for them. It's not only a fun activity, but it's also good brain exercise for them!
Free Printable Thanksgiving Word Scramble PDF
You can grab the free printable using the download button below! Then keep reading for more Thanksgiving ideas for kids.
More Thanksgiving Activities for Kids
When you finish downloading the Thanksgiving word scramble PDF, click the links below to see more fun ideas for Thanksgiving
Similar Posts: