This Christmas light scavenger hunt is such a fun family Christmas activity. Get our free printable Christmas light scavenger hunt list now!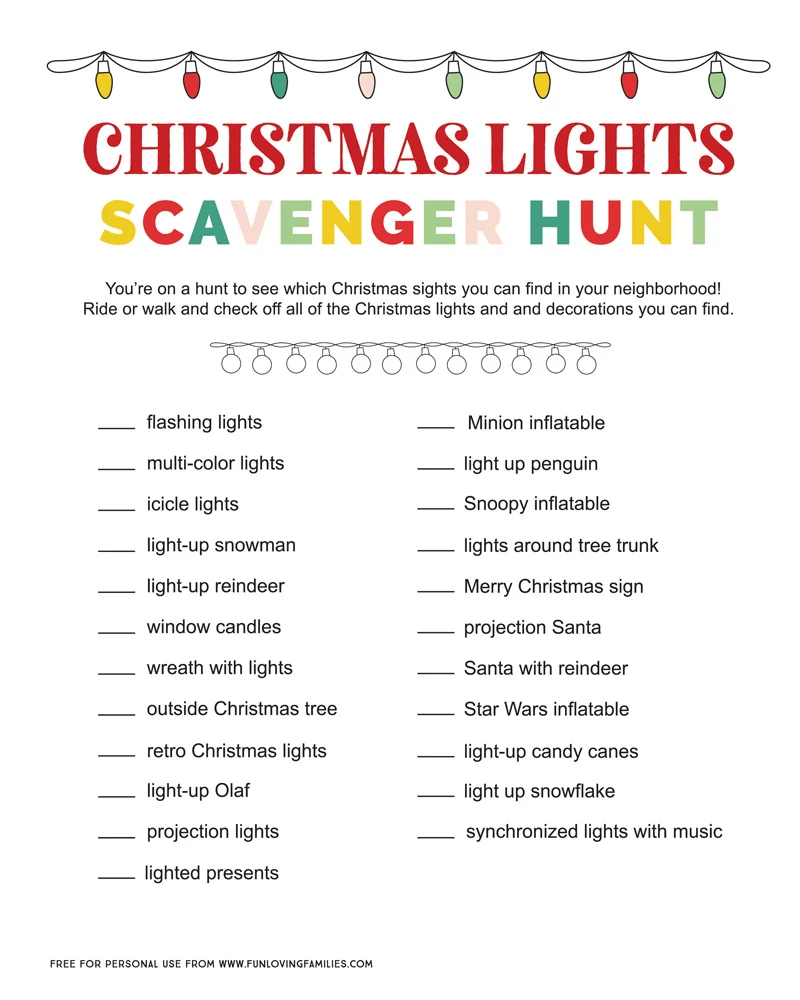 Since my kids were just toddlers, we have always spent Christmas Eve driving around and looking at Christmas lights, and it is absolutely my favorite Christmas tradition to do as a family.
We make some hot cocoa and apple cider (and coffee for adults who might have a long night ahead of them). We put on a Christmas music playlist in the car. Then we head out for an hour or two or scoping out the beautiful Christmas displays in all the neighborhoods around us.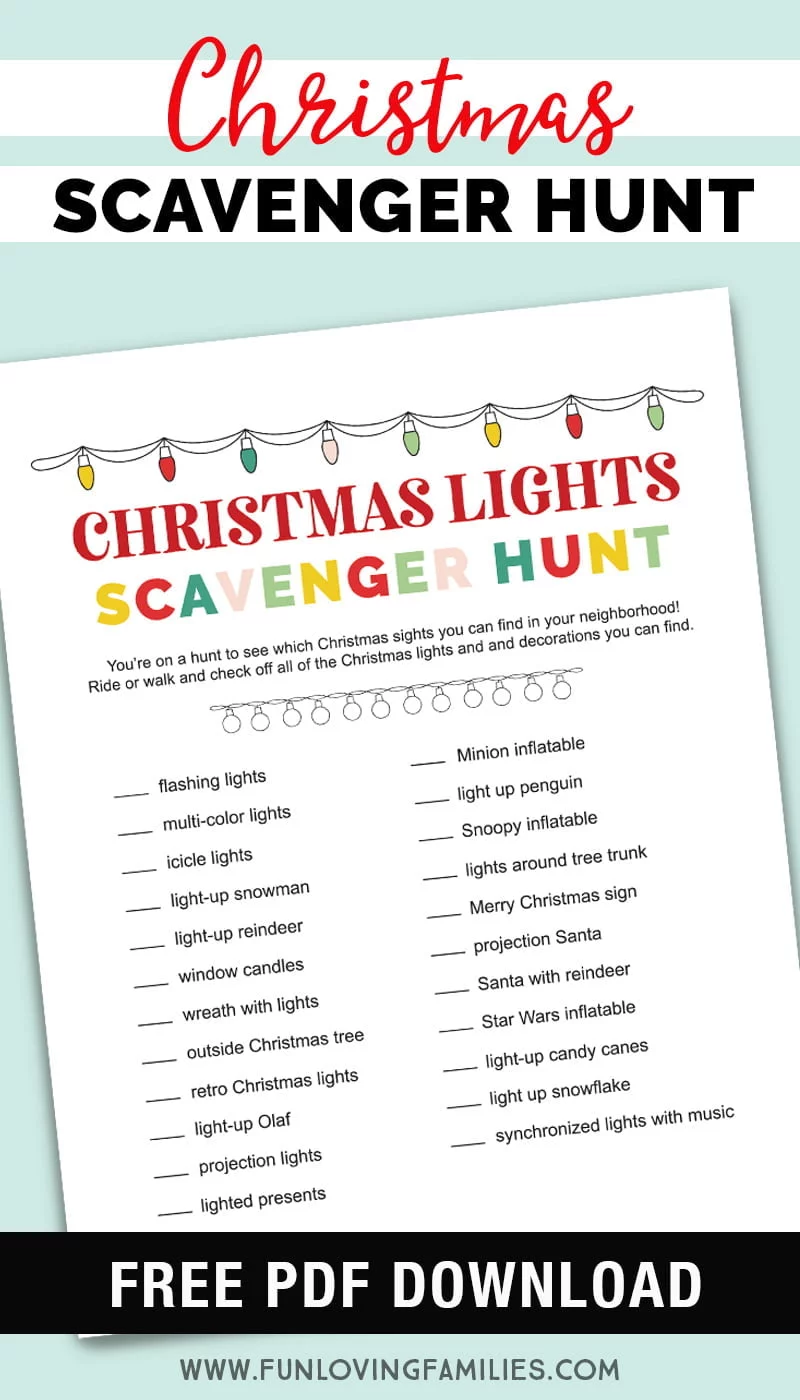 Now that we've been doing it for so long, the kids have favorite spots that we absolutely must hit. One must-see spot is a church that has a whole light display that syncs up with a radio station. Another is a house that totally goes crazy with lights and yard inflatables.
I'm sure you have similar displays in the areas near you. We drive so we can see lights from all over the place near us. But if you live in an area with homes close enough together (and the weather permits), you could also do this as a walk with the family.
Christmas Lights Scavenger Hunt Printable List
Go ahead and grab the printable using the download button below! Then keep reading for more Christmas printables.
More Christmas Activities for Kids
When you finish downloading the Christmas word scramble PDF, click the links below to get our other Christmas printables and crafts for kids:
Similar Posts: