Sometimes the hustle and bustle of our everyday lives can cause us to feel disconnected from our family members. Especially with the amount of screens in our lives, it can be challenging to find ways to bond as a family.
On average, American kids spend over 7 hours per day looking at screens, which may have long-term health consequences.
This list of the best family bonding activities is designed to get all family members off their devices and interacting for a while. Can you remember the last time you had fun together as a family?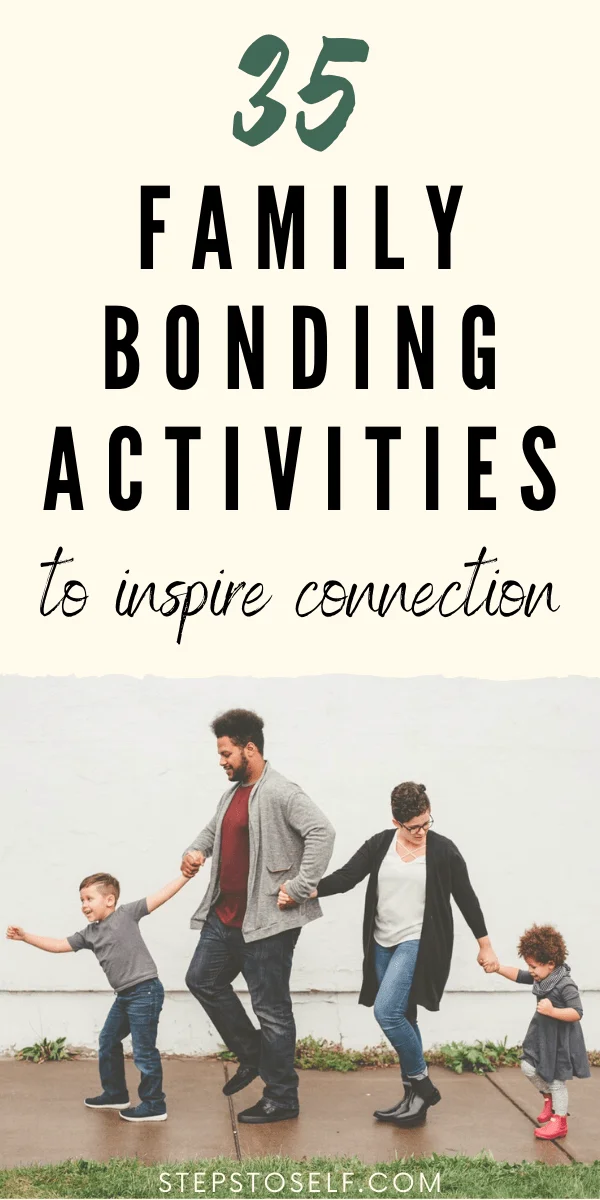 Make family fun a more frequent occurrence by saving this list of family bonding activities and incorporating them into your life on a regular basis. You can let the kids choose what you'll do next or pull one out of a jar.
You'll be making great memories for you and your children and likely relieving stress in the process.
Most of these family bonding activities are designed to be free or low cost, meaning they should be accessible to most families. Hopefully there are some on the list that you haven't tried yet, but it's OK to repeat your family favorites too.
(This post contains affiliate links which means I may earn a small commission if you click a link and make a purchase. As an Amazon Associate I earn from qualifying purchases.)
Best Family Bonding Activities
1. Cook together
Decide on a meal or dish you can all work on together. Kid favorites include making and then decorating cupcakes or cookies. You can also try old family recipes together.
Our family even spent a day making miniature foods once—think tiny grilled cheeses, miniature pancakes, etc. I have no idea why, but it was fun. Feel free to get creative!
2. Make a fort
Making a fort is a winning solution to family boredom. It's definitely one of my favorite family bonding activities.
Don't forget to spend some time hanging out in your fort with the kids after it's built. You get bonus points if any family members spend the night in the fort.
3. Play hide and seek
Even the smaller family members can learn to play a game of hide and seek. Kids get a big kick out of searching for their parents.
This game can be played inside or outside. How many childhood memories do you have from playing hide and seek? Help your kids make some of these great memories too.
4. Read together
Hanging out together and reading can be a great quiet activity. If it's nice out, stretch out on blankets outside. If it's cold, curl up by the fireplace with some hot chocolate.
You can each read your own books or read one story aloud.
5. Go on a family hike
See what interesting things you can spot along your nature hike. The fresh air will do everyone some good. Try out a new trail together and pretend you're explorers.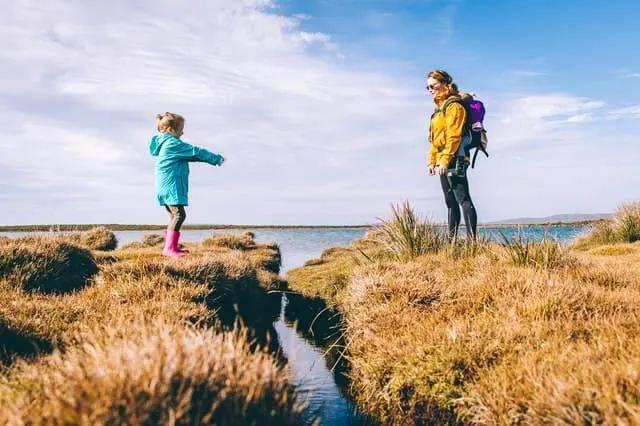 6. Have a movie night
While generally these family bonding activities are designed to be away from screens, family movie night had to make the list. Blankets, stuffed animals, and popcorn only enhance the experience.
Check out my list of Family-Friendly Netflix Show Worth Watching for some ideas of shows to check out together.
7. Throw a dance party
Dancing works for family members of all ages. Take turns picking the music and showing off your best dance moves. The Just Dance video games are a lot of fun for family dance competitions too.
You might burn more calories from laughing than dancing.
8. Sing karaoke
Just search for karaoke songs on YouTube, and you'll be ready to start. Take turns being performers and cheer each other on.
It will be like your own family concert! Try teaming up for duets for double the fun.
9. Play a card or board game
Find out who in your family has a competitive streak. Some of our family favorites include classics like Monopoly, Jenga, and Life to newer favorites like Utter Nonsense and Exploding Kittens.
You might even make family game night a new weekly ritual.
10. Do a jigsaw puzzle
For families with slightly older kids, a puzzle can bring you together to accomplish a common goal. They make great rainy-day activities.
How often do you get a grown-up's undivided attention for as long as it takes to do a puzzle? I have wonderful memories of doing jigsaw puzzles with my grandparents as a kid.
11. Play charades
Charades is a family classic that will especially appeal to the dramatic in your bunch. You can also try Reverse Charades for a fun twist on standard charades. Our kids ask to play it again and again!
12. Go skating
If you're brave enough, roller skating or ice skating with the kids is something they might love. Skate rentals make it easy for everyone to participate without a costly investment.
Visiting the skating rink brings me right back to my childhood. You haven't lived until you've done the hokey pokey in roller skates under a disco ball.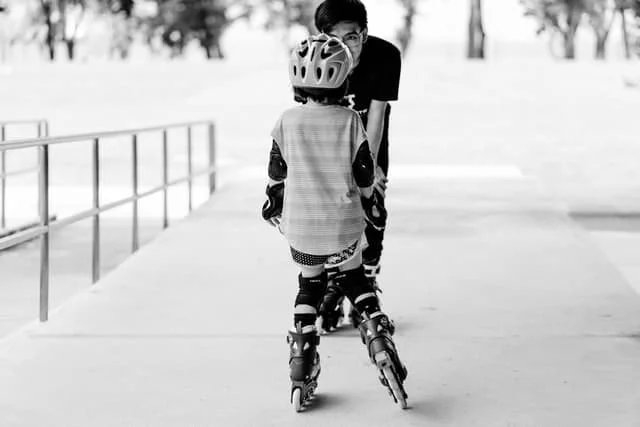 13. Play mini golf
Mini golf requires no advanced sporting skills, and kids even have a shot at beating the adults. It's all-around fun, as long as you promise not to take it seriously. Just watch your child's face light up when they get a hole-in-one.
14. Visit an arcade
Arcades can make fun family bonding activities if you play the games along with your child. Don't just let them run around spending quarters—try to interact with them in team games or by at least playing alongside them.
Skee-ball, anyone?
15. Build Legos
Kids love it when you get down to their level. So, sit on the floor and build Legos together. Take a picture of your creations when you're done to remember your fun times.
16. Fly kites
The teamwork involved in flying kites makes it great for family bonding. Did you know you can even make your own kites?
Days flying kites with my dad as a kid are some of my warmest childhood memories.
17. Have a water gun/Nerf gun fight
A water gun or Nerf gun fight will send the whole family in tactical mode (when they're not laughing their head off). I dare you to try a kids vs grown-ups match-off.
18. Play badminton or table tennis
The whole family can get involved in a game of badminton in the backyard. For indoor fun, turn your dining table into a table tennis area and take turns matching off.
Our family has also really enjoyed Jazzminton. It's my son's favorite game to play with me, and we're always looking to top our latest "high score."
19. Make s'mores
Who doesn't love melty, gooey marshmallow and chocolate between the crunch of honey graham crackers? For our COVID Halloween, we stayed home, made a fire in the fire pit, and all made s'mores together. It was such a hit, the kids barely missed trick-or-treating.
There's also an electric option if having a fire isn't possible for you.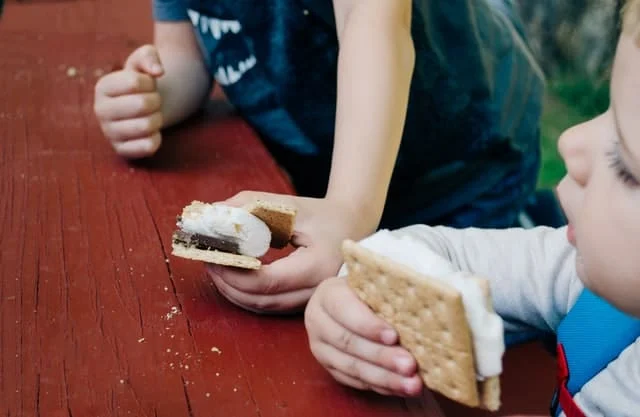 20. Tell stories together
Our kids love to play this game when we go camping. You take turns telling little bits of a story, going around in a circle and adding to the plot. It's so funny to see what everyone comes up with!
You can go freestyle or use story cards as prompts. Depending on your kids, you might even try ghost stories by firelight or flashlight.
21. Play frisbee
I think frisbee is highly underrated. It's a skill that's great for any kid to learn, and they will feel so proud once they get the hang of it. Throwing a frisbee around in a field can be surprisingly fun.
22. Garden together
For the purpose of this list, we're going to keep it fun, so I don't mean the chores type of gardening like pulling weeds or raking leaves. Instead, plant something together with your kids that they can help care for and watch grow.
It could be as simple as flowers in a flower pot, or you could make a whole vegetable plot outside. It's totally up to you. Just make sure you get dirty.
23. Make art
Painting together, coloring together, making a giant drawing, doing chalk art outside, or making origami are all options. The possibilities are endless.
Go wild at the craft store (or raid your art cabinet) and have fun!
24. Play with modeling clay or play dough
Playing with clay or play dough is a great sensory activity. Adults can enjoy working clay with their hands too. This type of activity really lets children's creativity blossom.
25. Go swimming
For the sake of family bonding, you should actually get in the water with your kids and play. You might be surprised how fun it is.
There are even indoor heated pools available in many areas during the off season, or you could save up and make a day trip to a water park sometime.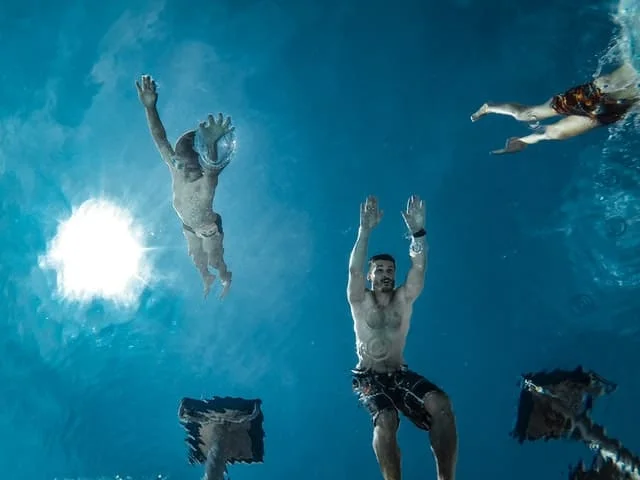 26. Look at family photos
My kids love it when we take down their baby books and go through them, telling them stories about things they don't really remember.
You can also view pictures from previous family vacations, your wedding album, or pictures of their grandparents. It's a walk down memory lane.
27. Visit a zoo or museum
If you're looking for an outing outside the house, check out a nearby zoo, aquarium, or museum. Spend a whole or half day exploring and learning new things together. It will be a great experience.
28. Volunteer together
Volunteering with your children goes a long way in helping to instill a sense of generosity and kindness in them.
Check with some local organizations to see which allow families with children to participate. Options might include cleaning up a park or stream or working at a food or diaper bank.
29. Go for a bike ride
If your family has bikes, go for a ride together. Consider checking out a new trail or park to get outside your neighborhood.
30. Camp in the backyard
If you don't own a tent, you could rent or borrow one. Or if you're feeling especially adventurous (and weather permitting), sleep out under the stars.
You must have flashlights for the kids to get the full experience. Chances are it will be an evening they'll never forget.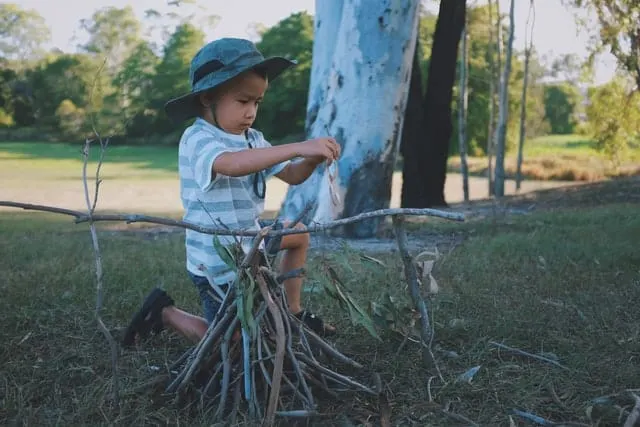 31. Go stargazing
When is the last time you've laid on the ground and looked up at the stars? See what constellations you and your kids can spot.
Take your time and just be for a while. It will remind you all about this amazing planet we're on.
32. Play backyard soccer or baseball
It might seem simple, but kicking a ball around or having a family game of baseball can be great family bonding activities. Ditch your to-do list and play for a while.
Being active will do everyone some good.
33. Do a science experiment
Do you have a budding scientist in the family? Check out some science experiment ideas for kids and choose one together.
It will be great hands-on learning and fun for the family. You don't have to wait for school science fair time to enjoy science at home.
34. Fly paper airplanes
Try different paper airplane designs and see whose plane flies the farthest. Do any of them do surprising tricks in the air?
Kids and adults will keep coming back to try more.
35. Do random acts of kindness together
Complete some acts of kindness together with your child, and the whole family will experience how good it feels to do something nice for someone else.
Fostering Family Connections
Hopefully this list of family bonding activities inspired you with some new ideas to get your family off their devices and having fun together. Which one are you most excited to try?
We all have obligations that keep us from enjoying moments with our children, so it's important to be intentional about planning some family bonding time into your week. Once you get into the habit, you'll probably want to do it more and more.
Just wait for your kids to start asking, "can we do that again?"
Feeling closer as a family makes for happier kids and parents. A little together time can go a long way towards fostering stronger connections, so why not give one of these family bonding activities a try today?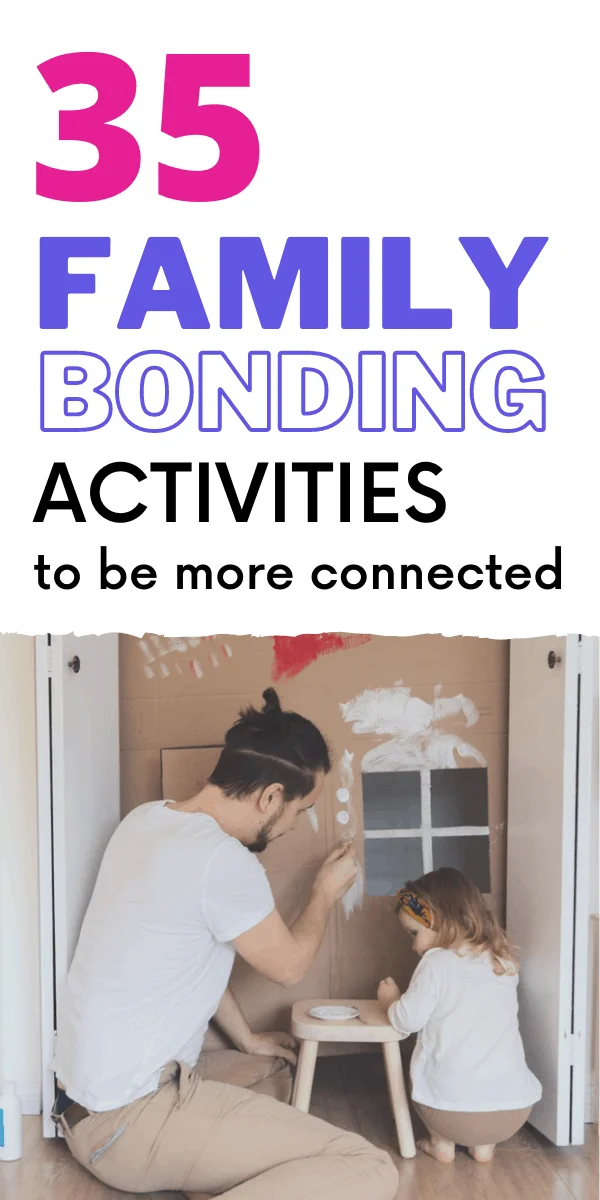 Similar Posts: