Join the kids in making these fun and easy turkey crafts for Thanksgiving.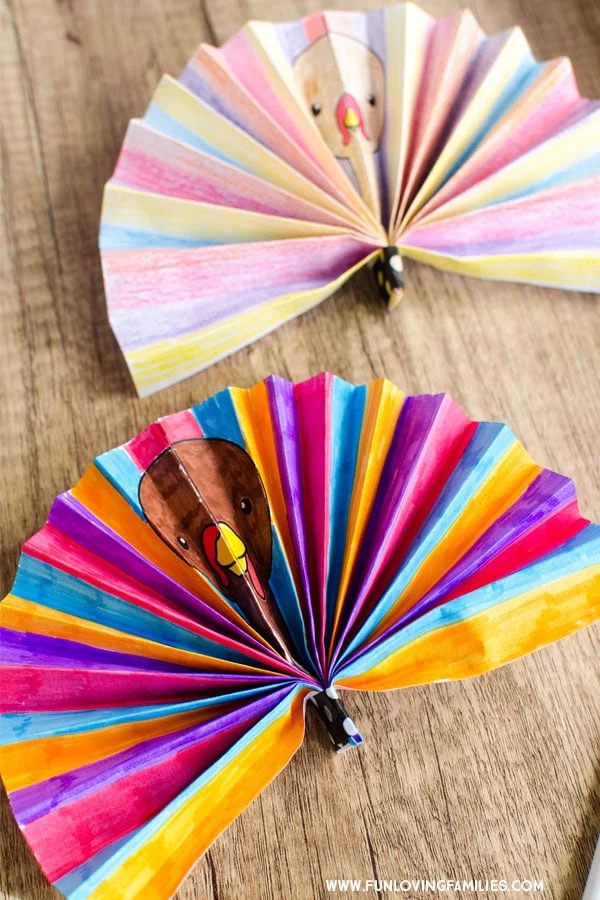 1. Paper Fan Turkey
Here's a printable turkey craft that's super easy to make and doubles as a coloring activity. Just print, color, and fold and you'll have paper turkey fans all over the place!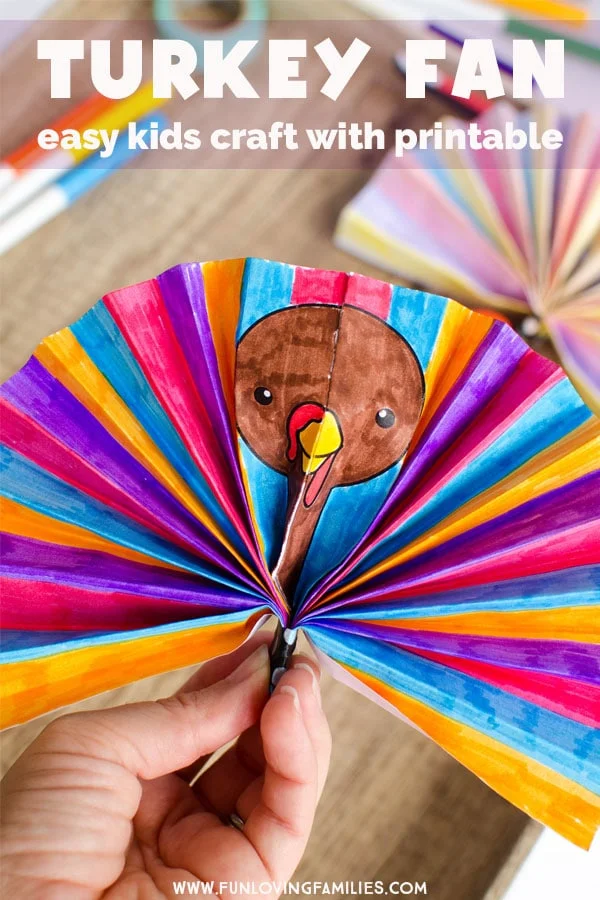 Follow these steps to create your paper fan turkeys:
Print and color the turkey fan template
fold back on the dashed line and keep folding, accordion style, all the way down
fold up in the center so that both sides of the turkey's head line up, and glue together
wrap a piece of tape around the bottom of the fan to hold it together
spread your fan and admire your happy turkey while you cool off!
2. Thankful Turkey Craft
All you need for this craft is a paper plate, a pen or marker, and colorful paper. You can see our Thankful Turkey craft for the free printable turkey head and feathers that we used. Once your feathers are cut out, help the kids brainstorm all of the things they are thankful for in their lives. When my kids were smaller, they always said "candy" and "grandma"!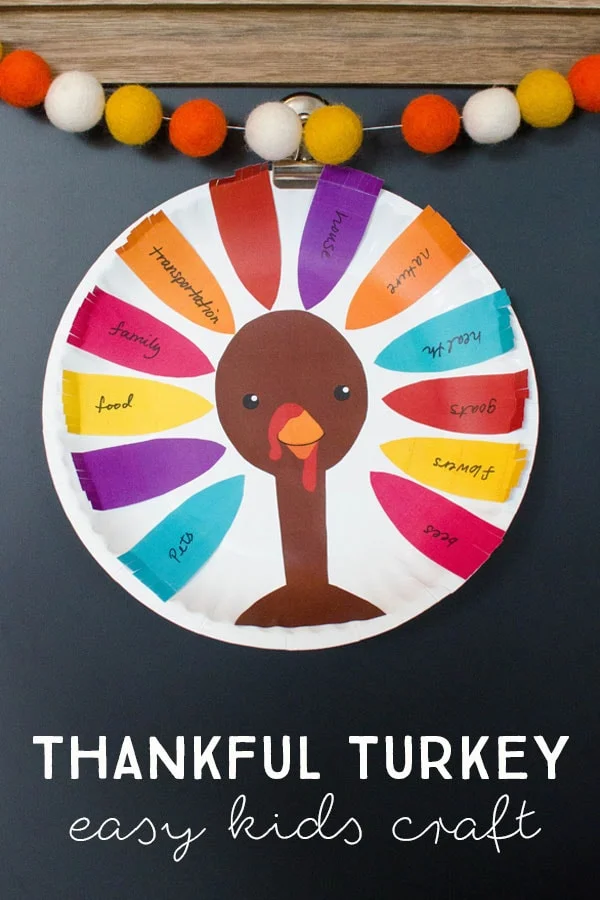 3. Turkey Noisemaker Craft
I love these adorable turkey noisemakers from I Dig Pinterest. The kids will have a blast playing with these when they are finished making them.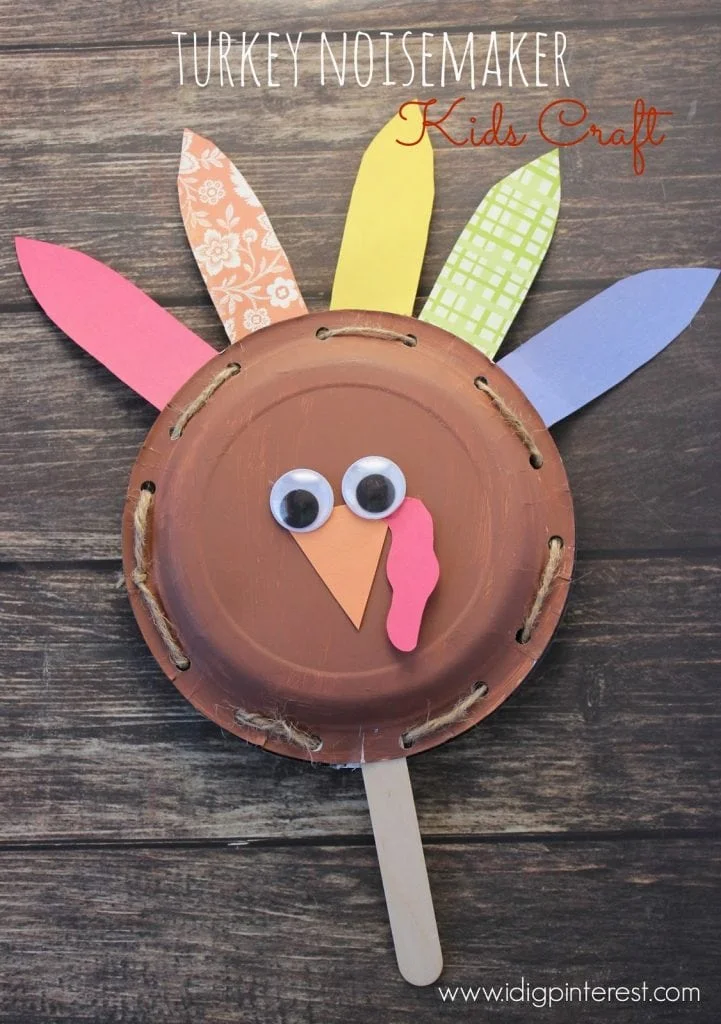 4. Walnut Turkey Craft
I love many textures used in this take on the walnut turkey from Twin Pickle.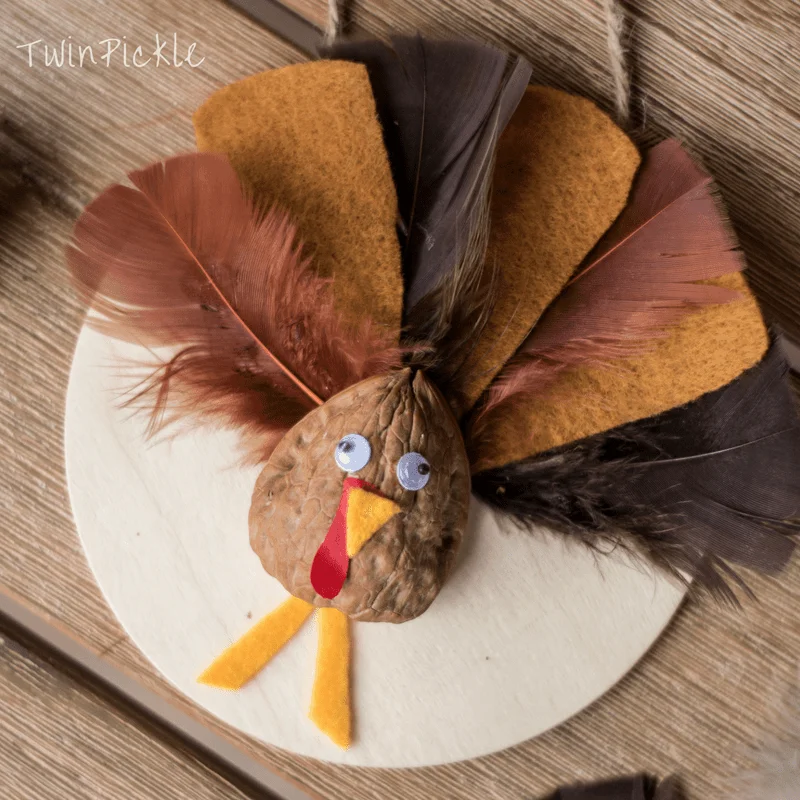 5. Turkey Gourds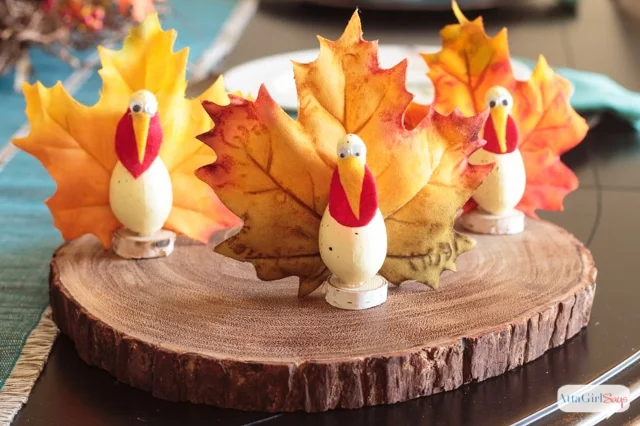 You can purchase mini gourds and use them to make these goofy turkeys from Atta Girls Says.
6. No-Sew Turkey Softies
I like to pick up these fuzzy socks from the Dollar Tree every year, and of course there are always some that get lost. These cute new-sew turkeys from Easy Peasy and Fun are perfect for making use of the lonely socks I know I'll have soon!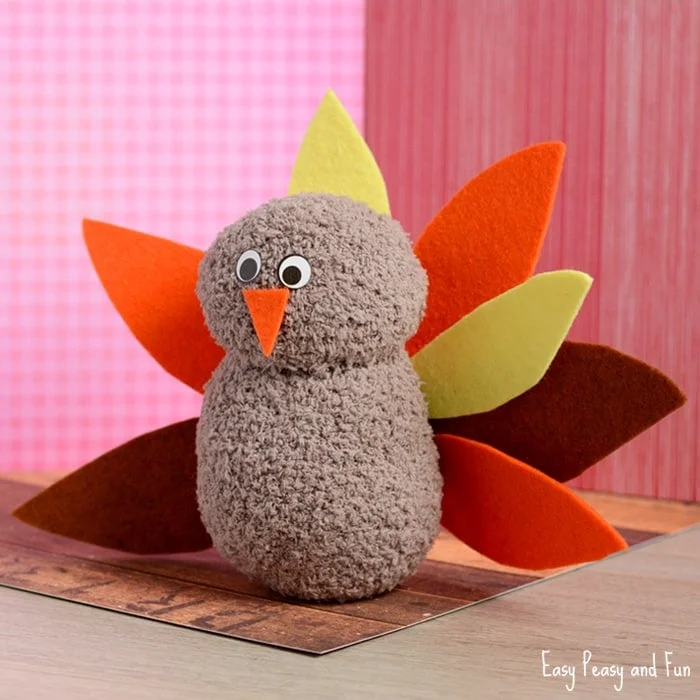 More Thanksgiving Craft Ideas
Do some classic turkey handprint crafts! You'll find easy and creative turkey crafts with handprints and fingerprints in our Fall Handprint Crafts roundup.
Similar Posts: