Use our free stars-and-stripes, printable patriotic banner to create your own DIY patriotic decor. I created the entire alphabet along with numbers, so you can use this set for any red, white, and blue themed party. Just download the PDF, print, cut, and hang!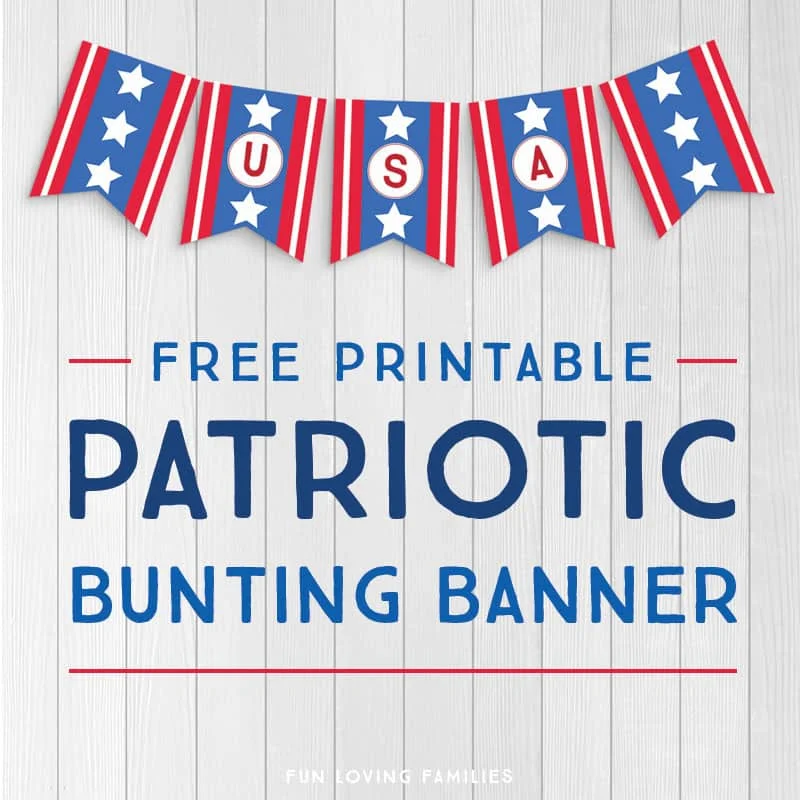 This time of year for us is full of one celebration after another. We had my oldest daughter's birthday, then Father's Day, then my birthday, all within about a 10-day span! Now we have a little bit of a breather before we celebrate the 4th of July.
We usually try to go to the big family get-together hosted by my grandpa which ends up being a bit of a family reunion. It's the only time EVERYONE in the family actually makes an effort to go, so it's a really big deal every year. There's always watermelon, sparklers for the kids, and two or three big smokers full of meat!
Does your family have any traditions for celebrating July 4th? Do you decorate your house in red, white, and blue decor?
If so, then this printable banner will come in handy.
Printable Patriotic Banner
If you've been around this site for a while, then you know that I am a HUGE fan of using printables for seasonal home decorating.
For one thing, I have a hard time parting with money on things that will be stored in a closet for most of the year. With printables, you can just store the files on your computer and then reprint whatever you need the following year.
Plus, using printables gives you the chance to change things up often and have fun playing with different styles.
So, go ahead and grab the printable patriotic banner. It's super-festive in red, white, and blue stars and stripes, so it'll be perfect for Memorial Day, 4th of July, or any time you want to celebrate the USA.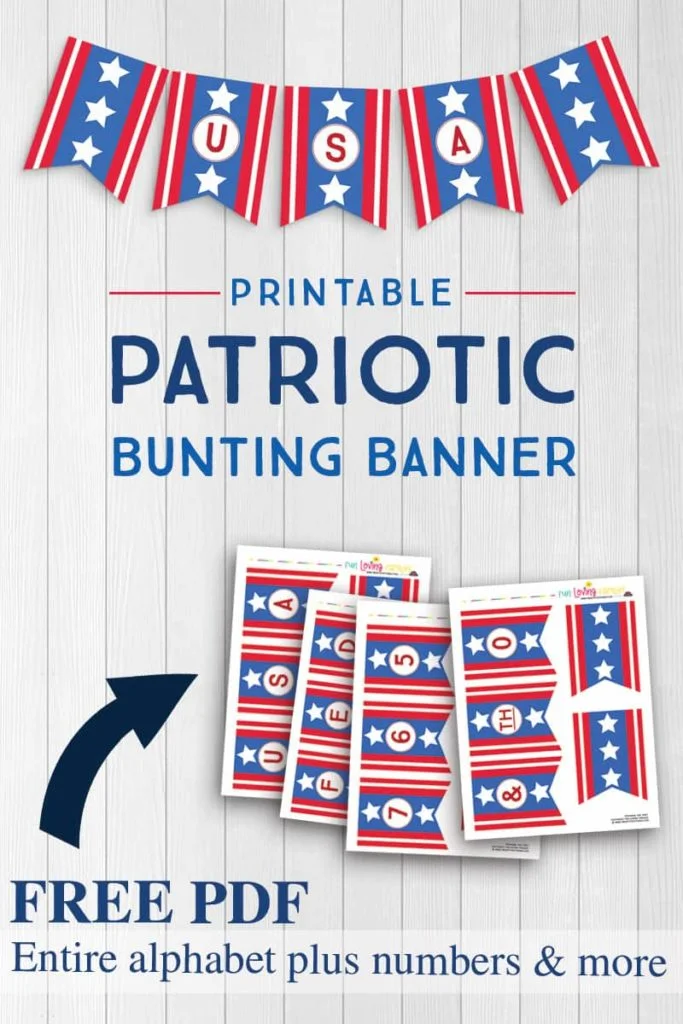 You'll also love these posts:
Similar Posts: