Here are 5 fun and cute back to school coloring pages for kids designed to excite and inspire. This free PDF pack is sure to start the year with a smile!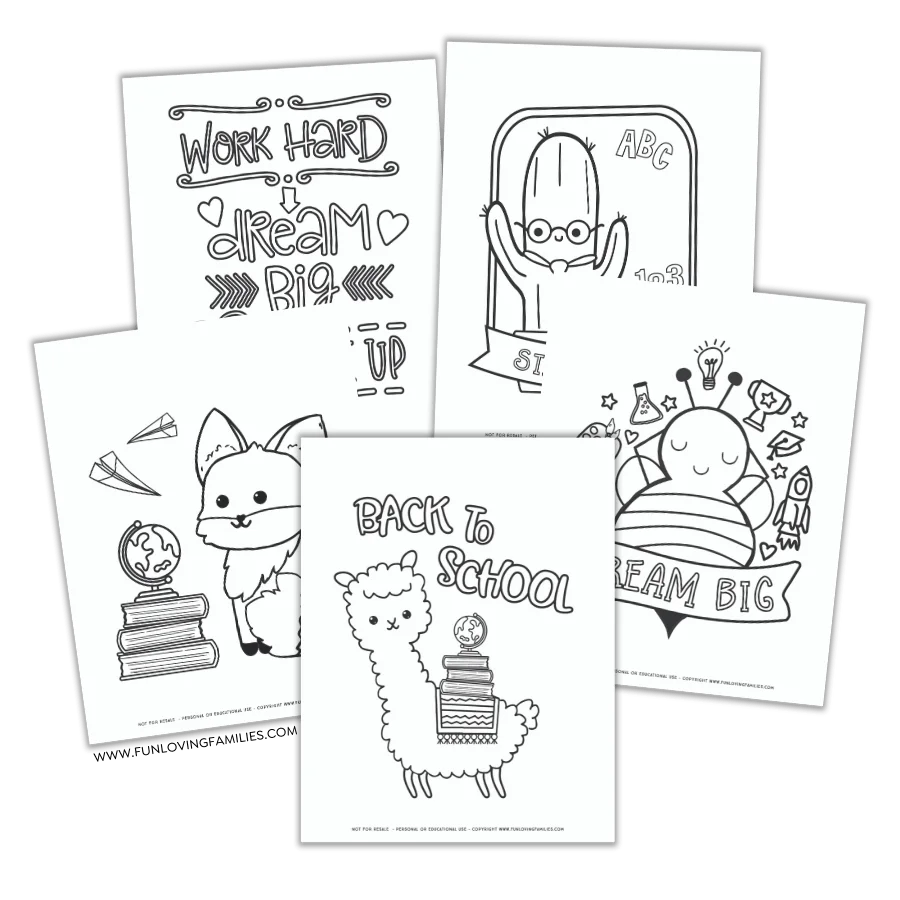 I've been having so much fun making these coloring pages for back-to-school this year! My daughter even got into the fun and drew the little fox for me. She's been watching drawing tutorials on Youtube and spending hours practicing drawing this summer. Check out the pack then download the set towards the bottom of the page.
Cute Back to School Coloring Pages
If you've seen my other coloring pages, then you already know I'm a sucker for cute little animals and sweet smiling faces.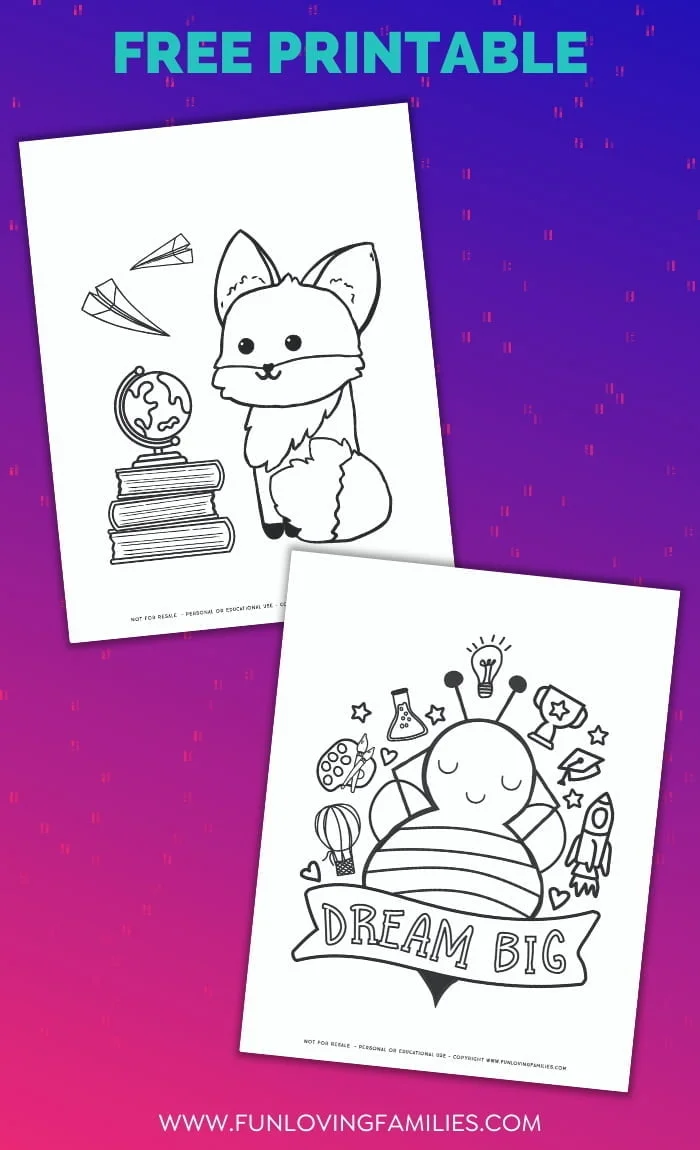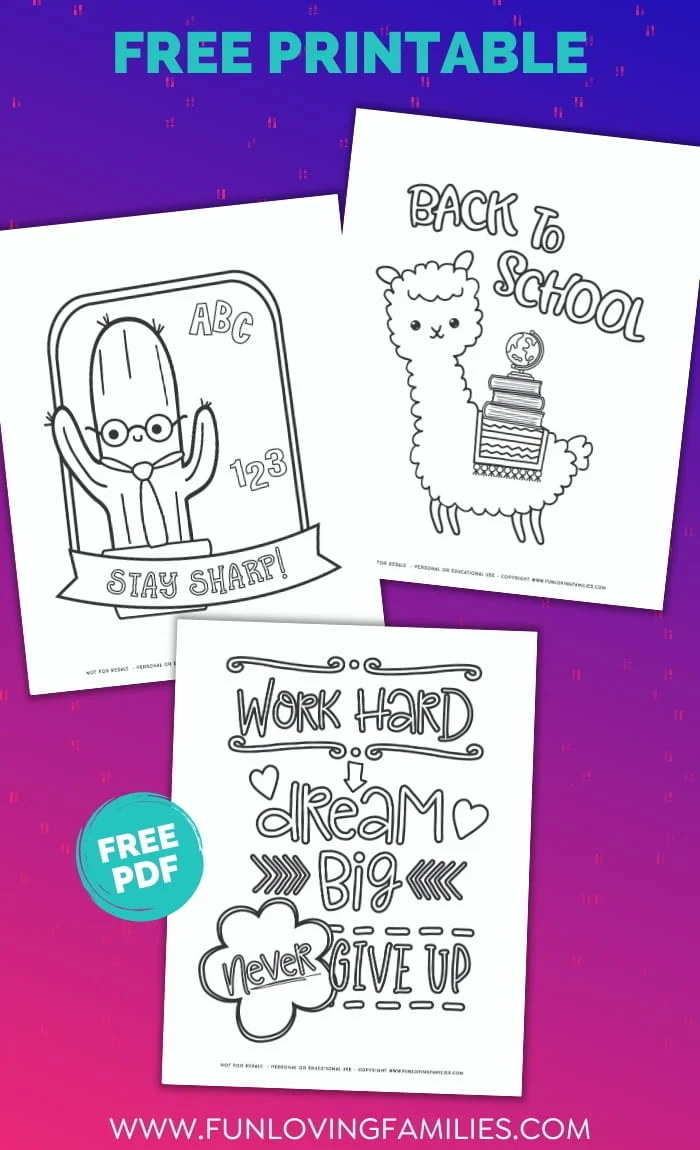 I think this set has a good variety of coloring levels for younger kids and older kids, so there's something for everyone.
They're a great break from the screens, plus they give kids a chance to be a little creative and practice their fine motor skills. !
These coloring sheets are perfect to have on hand for the first day of school, and there are enough here to use them during the entire first week that the kids are back in school.
Free Printable PDF
These are totally free and my gift to you. I hope you enjoy them!
More Back to School Ideas
Similar Posts: