If you are ever around children, you'd know that Minecraft is one of their favorite games. It's funny because I always thought it was a game for teenagers and adults. Then one day, my little nieces and nephews started playing it and asking for Minecraft toys for Christmas. Suddenly, I realized the demographic had shifted.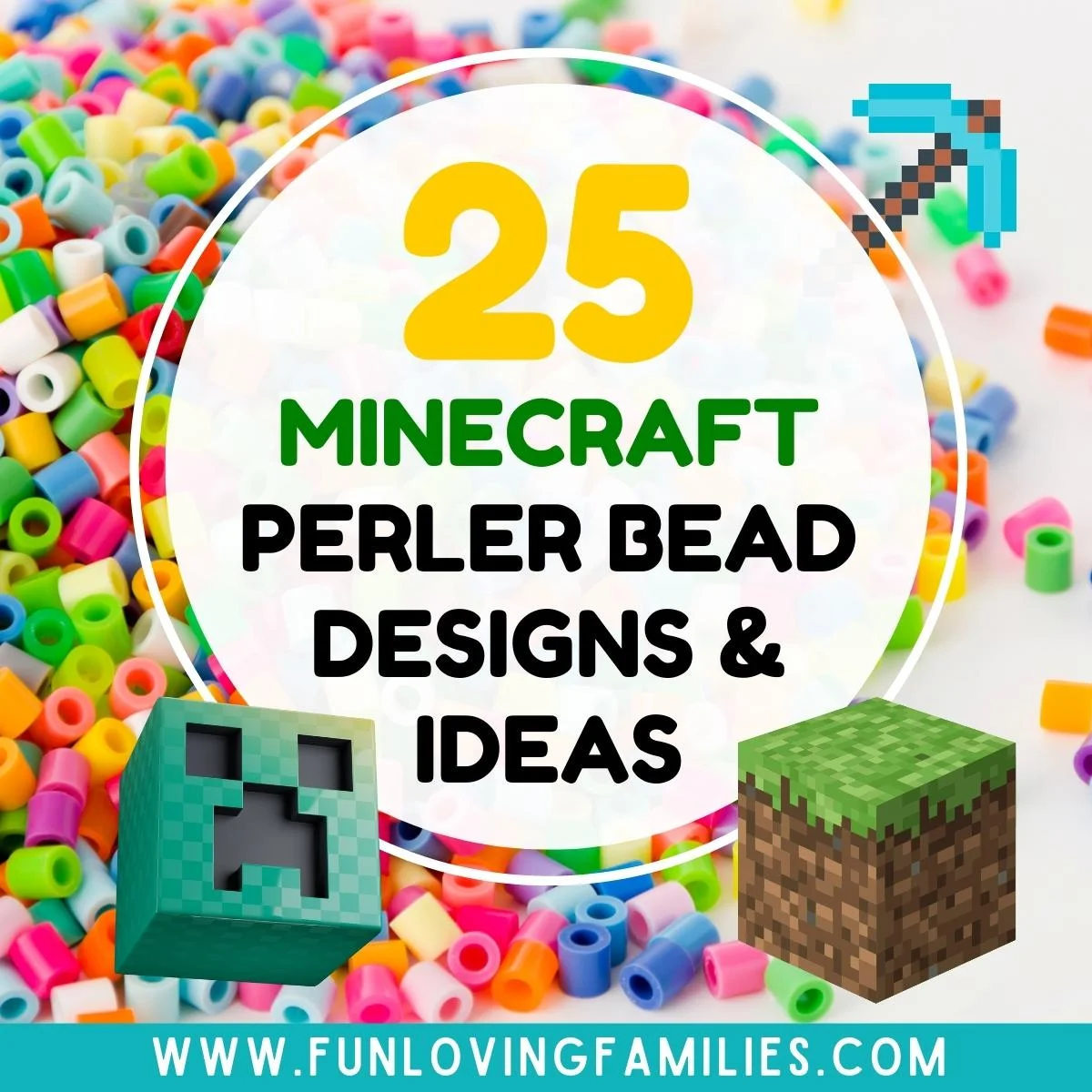 My daughters are old enough to play the game with monsters. One likes to play it in Creative Mode while the other is more bloodthirsty and plays on Survival with monsters. I asked them to choose their favorite Perler bead designs and here's what we curated together.
2D Minecraft Perler Bead Designs
Golden Apple
Do you know what excites a Minecraft fan? A golden apple. This is a rare find in the game so if you want an enthusiastic reaction, make this pretty golden fruit with Perler beads. The design is easy, too!
Minecraft Items
Here are more items from the game that young children can do — a water bucket, a carrot, a cake, a watermelon, and an enchanted book.
Creeper
Even if your kids don't play Minecraft, you would surely have seen this green creature in toy stores. It's become the face of the game. The creeper is an enemy that comes out and attacks at night. Interestingly, I am told that they explode themselves and that when they're hit by lighting, they turn into Charged Creepers. This creeper by teacherscoutmom gets the stamp of approval from my Minecraft players.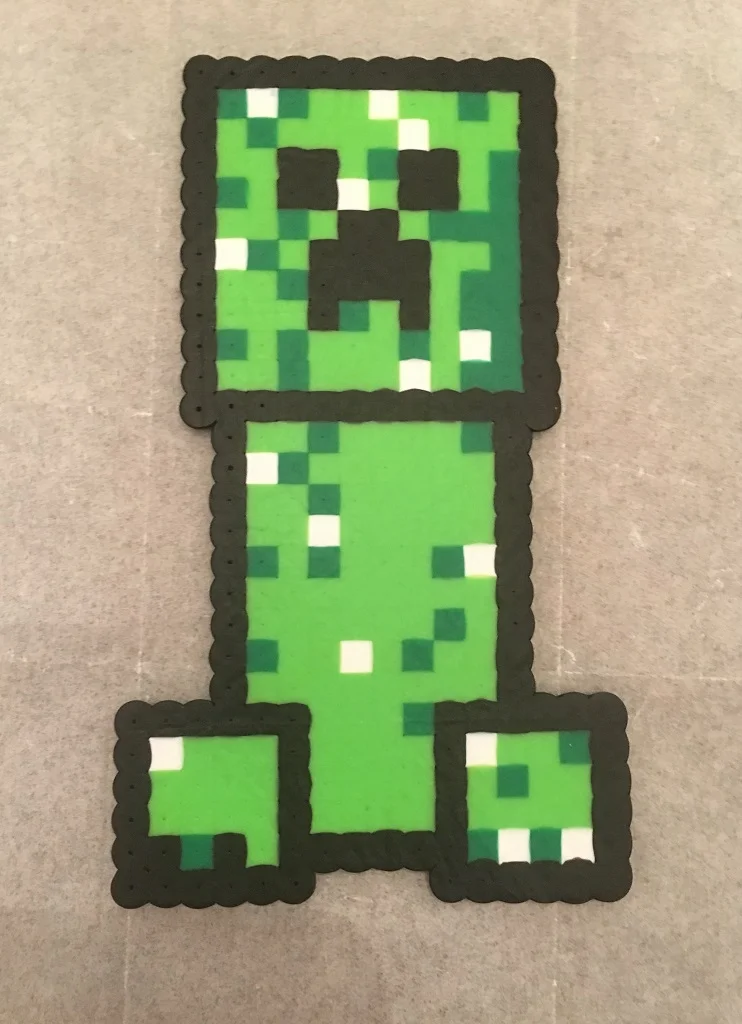 Minecraft Skeleton
Now here's a very easy character for still-awkward fingers by BrainPowerBoy. It's a skeleton from the game. All you need are white beads and a few black beads.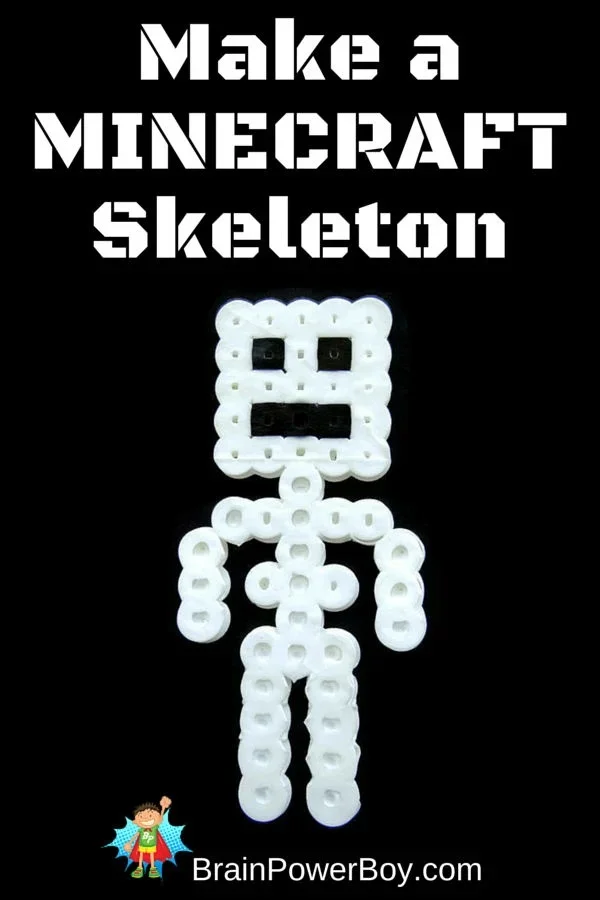 Easy Minecraft Pig and Chicken
The Minecraft animals are special to me because they were one of the first living things I encountered when I tried the game. Here is an easy Pig design.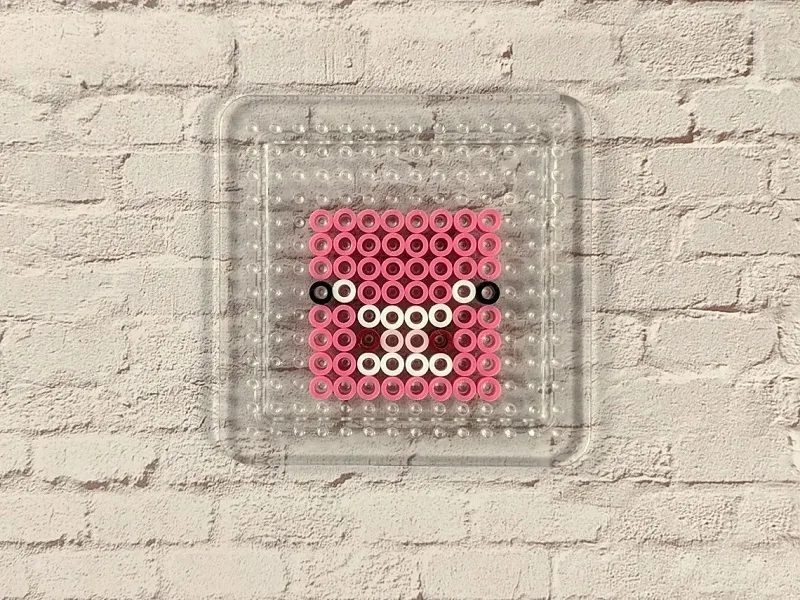 And here is an easy chicken design. Both are from crafter Krysanthe and she has more Perler bead projects on her website. She says that these can be turned into keychains if you have the materials for them.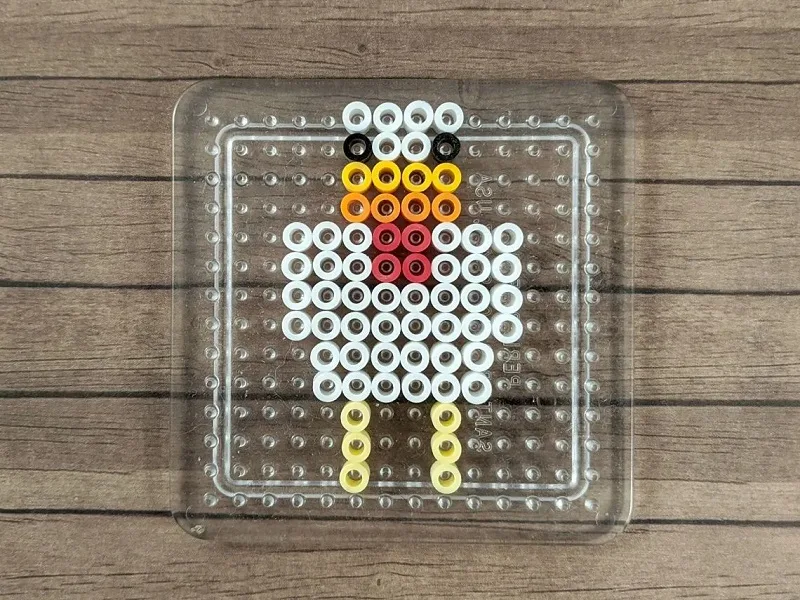 Easy Minecraft Tools
Crafter Amanda's website coolkidscrafts is a treasure trove of easy Minecraft Perler bead designs from these tools to a 3D figure of Steve, the original player character.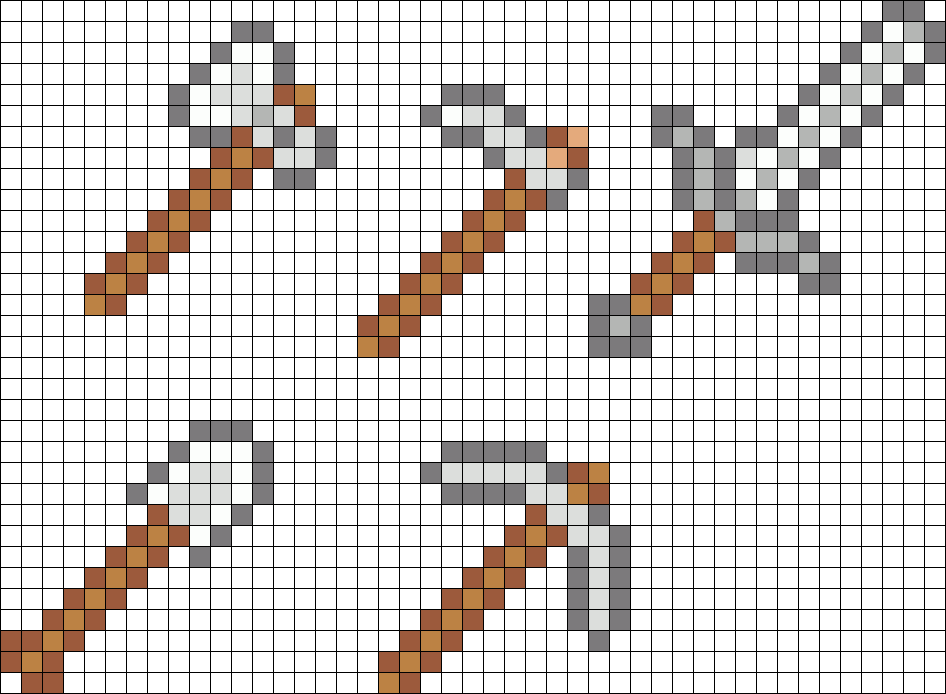 Easy Minecraft Character Heads
Check out these Minecraft heads. We've got Creeper, Enderman, Sheep, Cow, Blue Sheep, Pig, Steve, and Skeleton.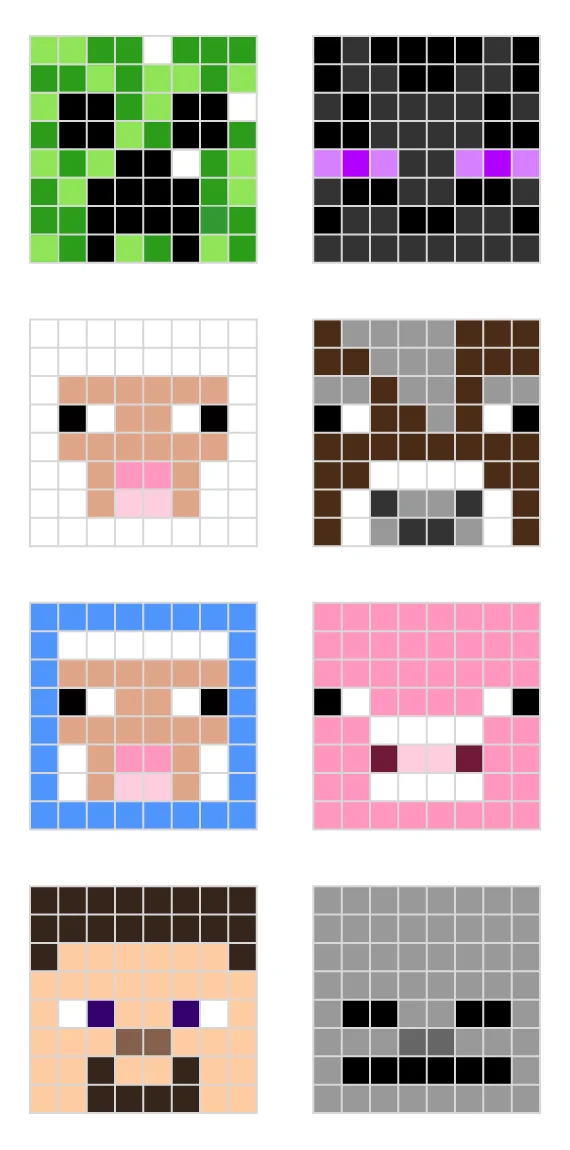 Armor
If you're playing in a game mode with monsters, then you need to equip yourself with armor. PerlerPixie made these 3 different types of armor — diamond, gold, and iron.
Sword and Diamond
Crafter Natalie of doodlecraftblog also has a daughter who loves Minecraft. She shared photos of her daughter making this beautiful pair of enchanted sword and diamond.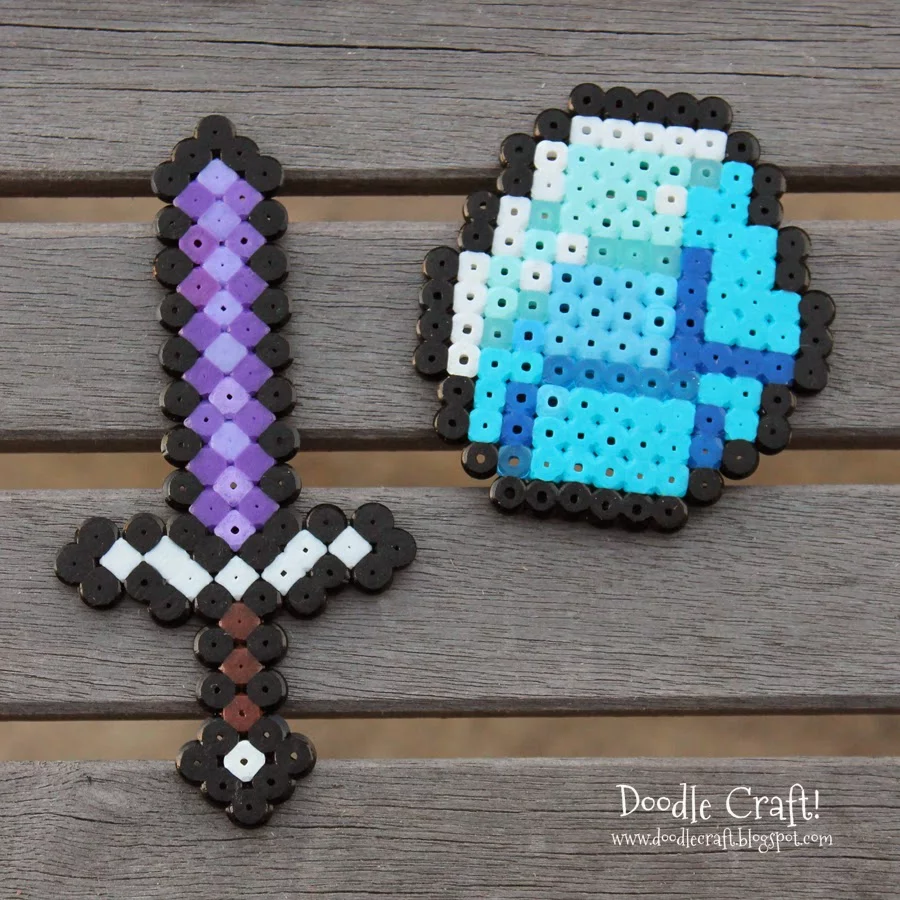 Useful Perler Bead Ideas
Minecraft Magnets
Crafter Jenny of the crafttestdummies shares how her son decorated his middle school locker with Perler bead magnets. Aren't these cool and super creative?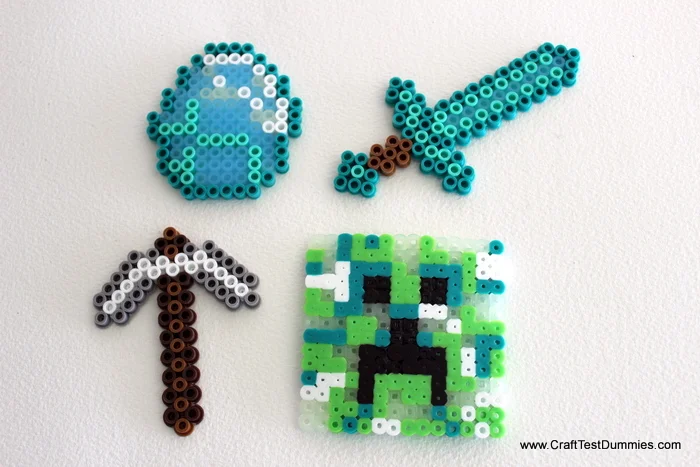 More Minecraft Magnets
These square designs make for great magnets. I spy a diamond block, enderman, slime, creeper, and dirt/grass.
Minecraft Flower Keychains
These Minecraft flowers by Laura's Crafty Life are so pretty! My daughter made these pretty flowers.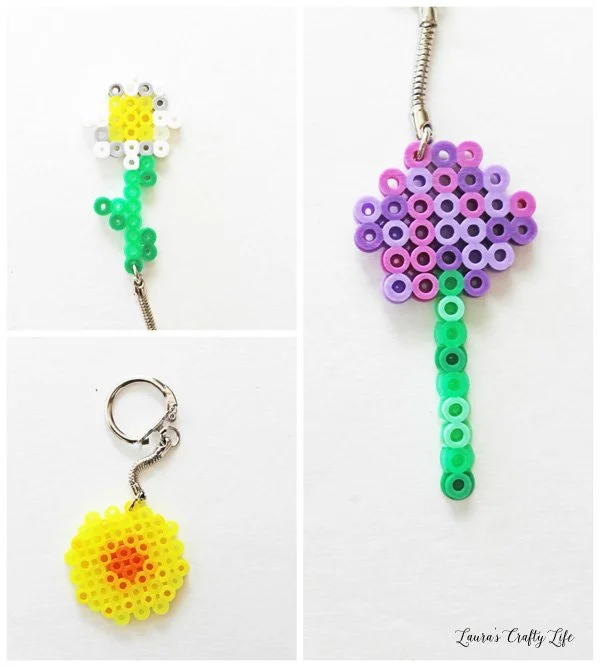 Enchanted Book Keychain
For book lovers, here is an enchanted book keychain. Enchanted books are one of the rarest kinds of books in the game.
More Perler Bead Keychain Ideas
The whole gang is here! From the characters to the animals to the monsters to the weapons. Isn't it an amazing effort?
Disc Earrings
My daughter got excited over these black blobs. Apparently, these are music discs that can be played in jukeboxes. They play different tunes and some are rarer than others.
Minecraft-themed Tic Tac Toe
Here's a fun Tic Tac Toe game. Your little ones can play with it after it's completed.
Creeper Door Hanger
If you don't have a door hanger yet, you can make one of these game-themed coor hangers. It will be a great conversation piece when friends come over.
Minecraft Pumpkin Box
Now this is an awesome Halloween piece – a Minecraft Pumpkin box. It's the perfect Halloween décor for game enthusiasts.
3D Minecraft Perler Bead Projects
3D Minecraft Block
Do you think this 3D block looks cool? Crafter Instructables has a very nice tutorial on how to make this block. Visit his website to see all the details. Basically, you'll be following some patterns and then assembling them to form the cube.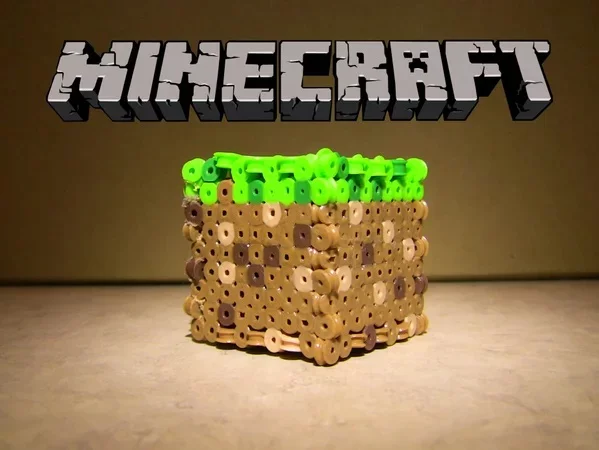 3D Creeper Head
Our favorite crafter Pink Stripey Socks also has her own tutorial on her website for a 3D block. Hers is a 3D creeper.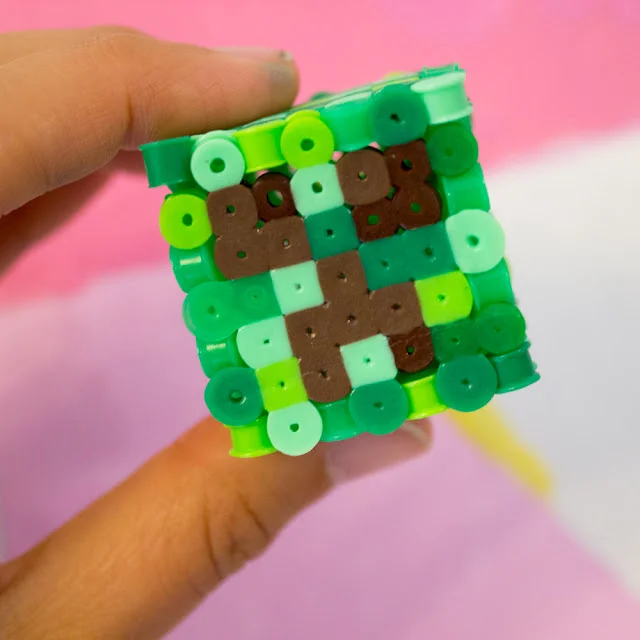 3D Bookshelf
Here's a cool idea – a 3D bookshelf. My bookworm self is loving this little piece.
3D Minecraft Character Heads
And of course, we can't end our list of 3D projects without these 3D Minecraft heads. Heather of Homemade Heather created this amazing set. Can you identify all of them?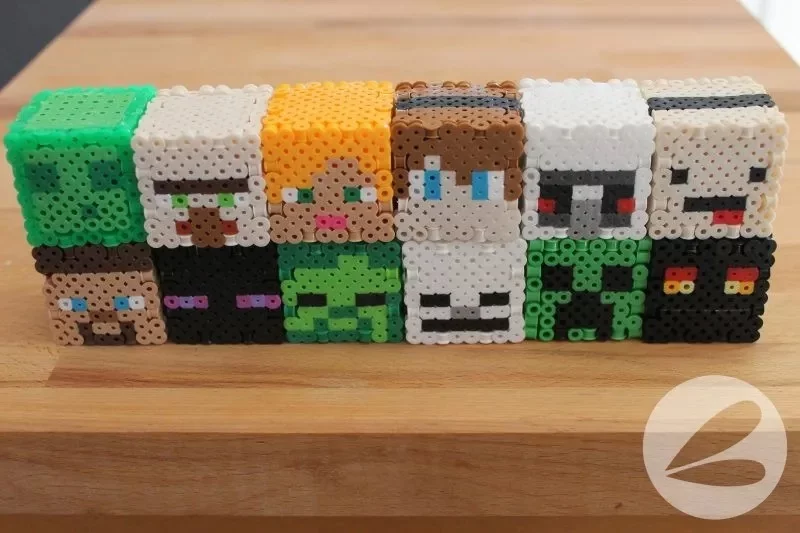 Minecraft Money Box
Mom Maggy of RedTedArt made this cool (and handy!) money box for her son Ted. If the kids use it to save some coins, all the better!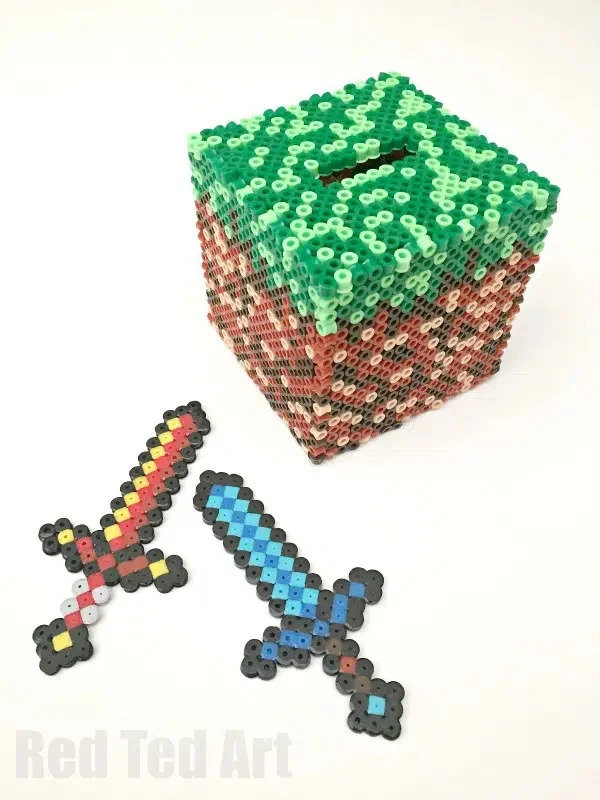 DIY Minecraft Axolotl
My daughters say that the axolotl is a new addition to the Minecraft world. They are fascinating in the real world and they're just as fascinating in-game. They look quite cute but they can actually decimate every fish and enemy around. They can play dead and can breed by eating tropical fish.
Big Creeper Full Body
There's no pattern for this big beauty, but I just had to share it! Isn't this box creeper an amazing piece of work?
3D Minecraft Fox
This is a tutorial on how to make your very own Minecraft foxes. These mama and baby foxes are too adorable!
If you liked these Perler bead Minecraft designs, don't forget to share them with your family and friends!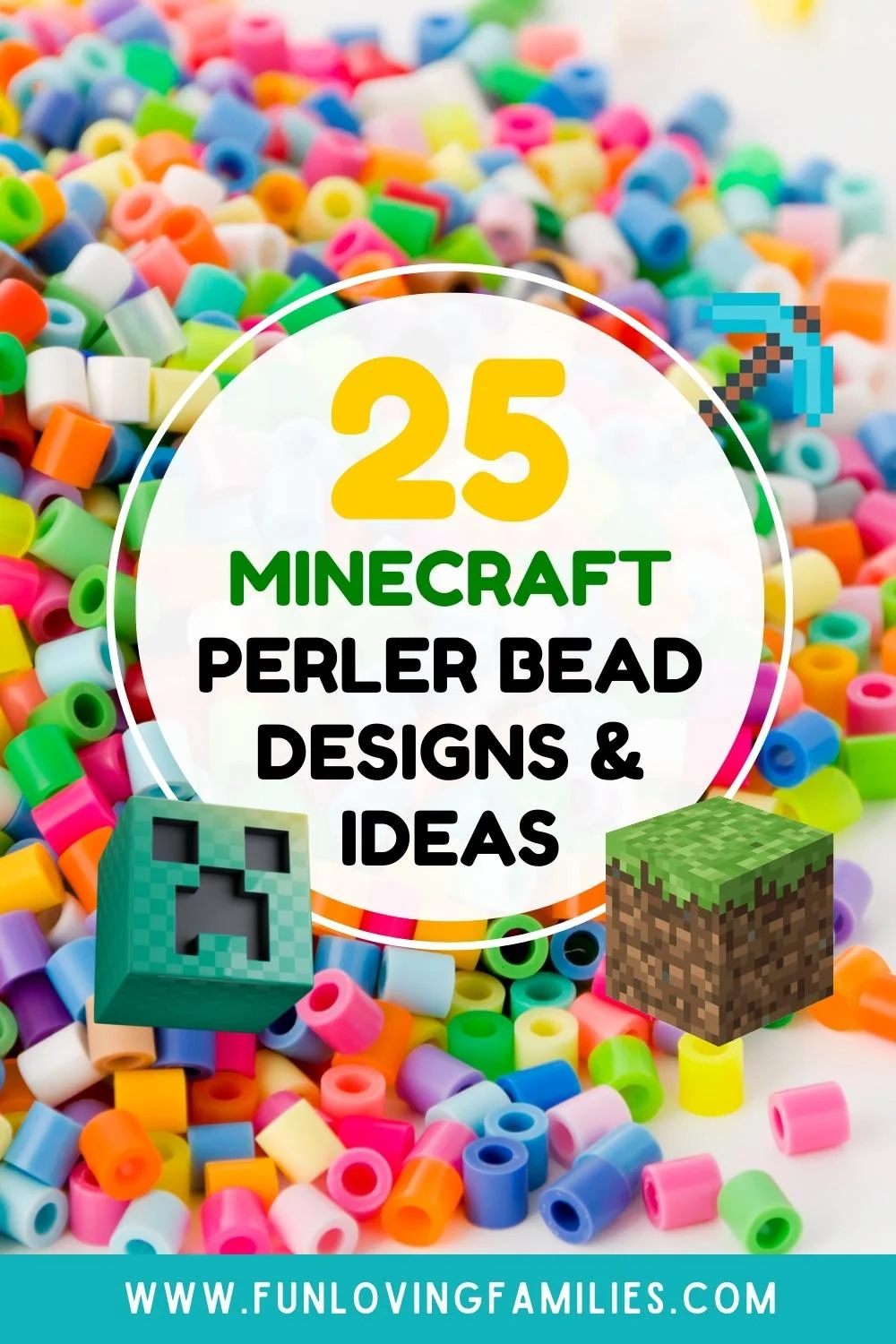 Similar Posts: