Share these simple and cute mermaid coloring pages for kids with the mermaid-lover in your life. These are great to have on hand for a mermaid or under-the-sea party and can be printed for party favors.
Mermaid Friends
Save these mermaid coloring pages for a day when you and the kids need a few moments of calm this summer.
Coloring mermaids is especially soothing because of all the cool blues and purples that are used. Plus, you can't help but smile and be happy when seeing these adorable mermaids and their friends enjoying each others company.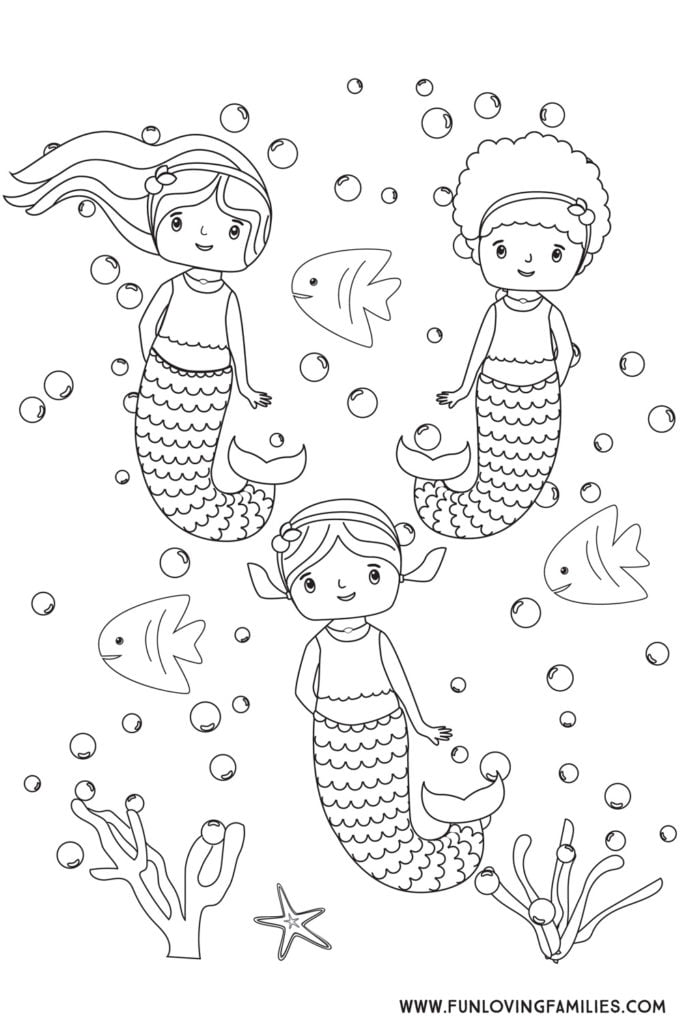 When you print the free PDF download, you'll have all six mermaid coloring sheets to choose from.
Feel free to print as many as you like and share with friends, use at your child's mermaid party, or include in your summer camp plans. For personal, non-commercial use only please.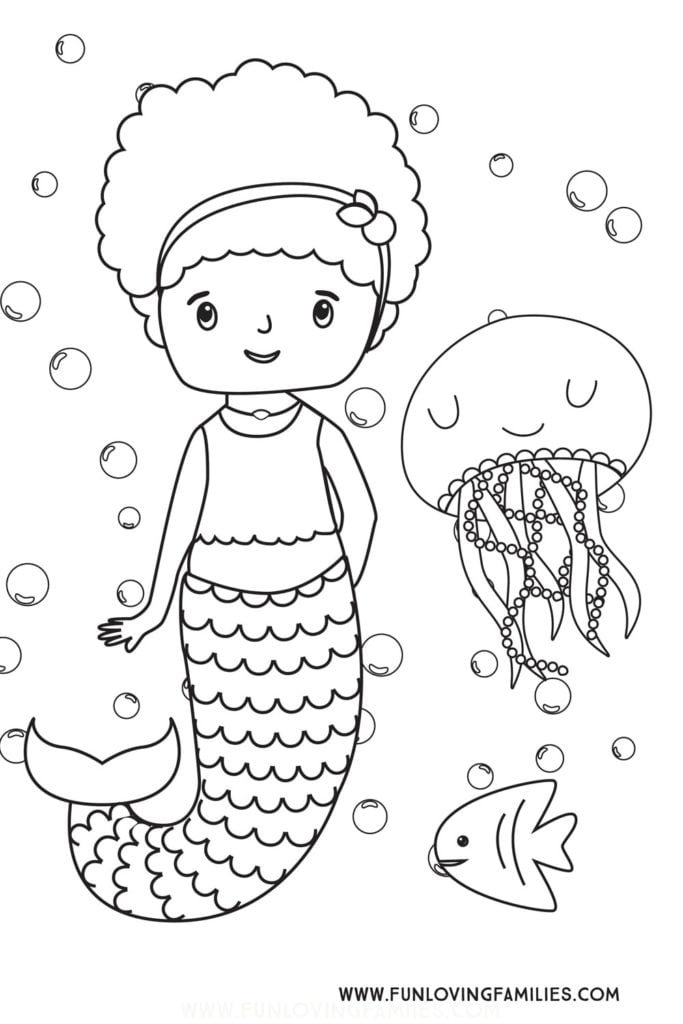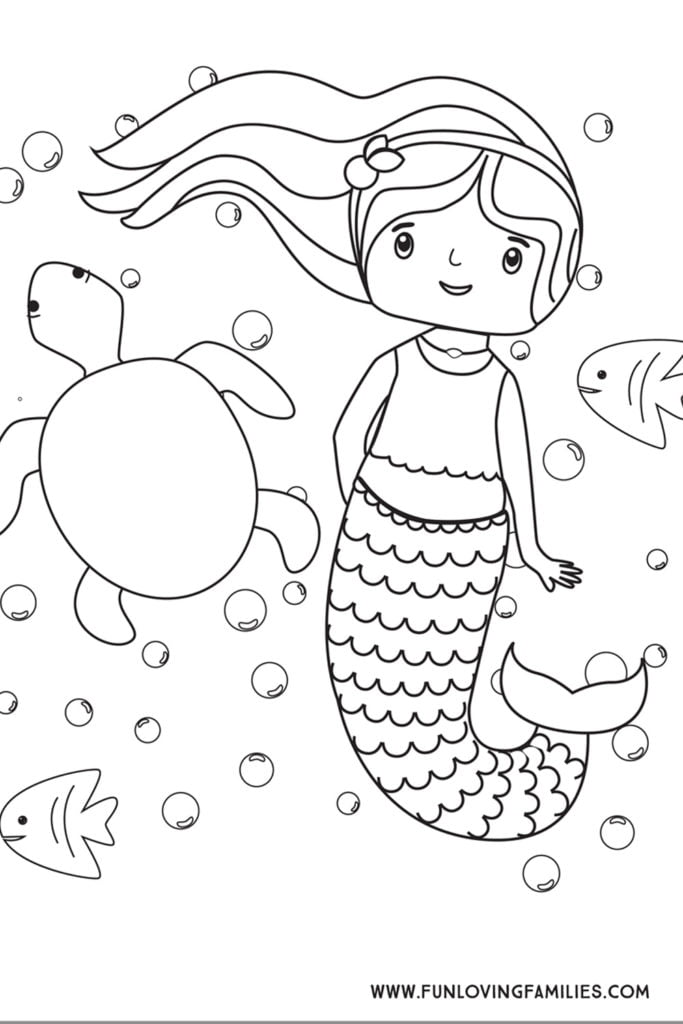 Be a Mermaid in a Sea of Fish
I love this quote that reminds young kids to be themselves instead of trying to be like everyone else around them. I created a few different mermaids with this quote so that the girls have a little more variety in choosing which mermaid best represents them.