Make these adorable love bug treats for an easy Valentine's Day snack. Using Oreo cookies as the base, these lovely ladybugs are a cinch to create.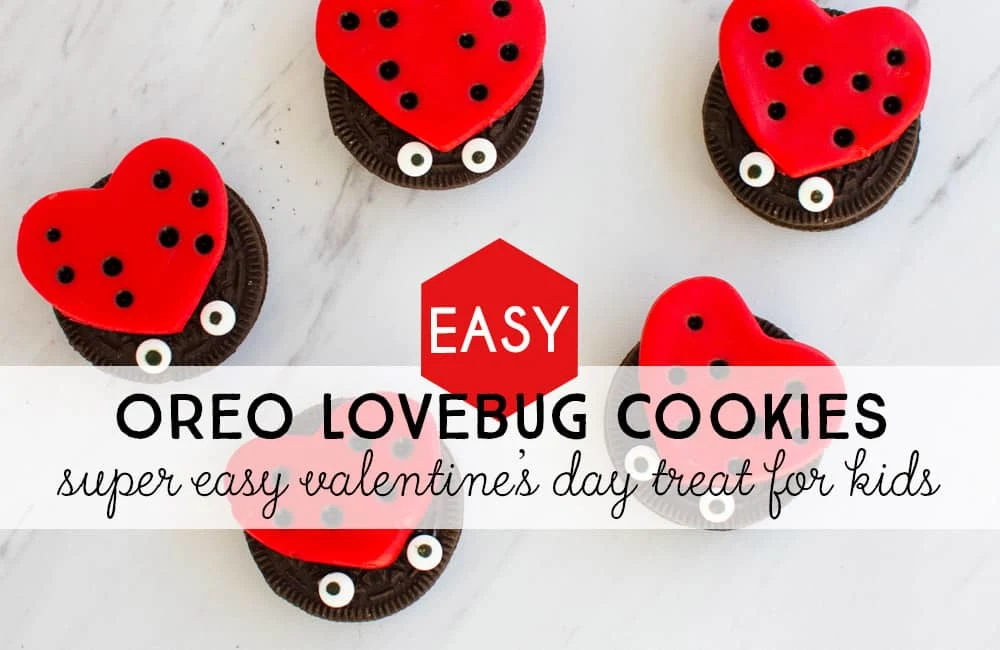 Who is in the mood for a quick and easy food craft that is sure to melt some hearts?
My ten year old daughter and I loved making these love bug treats together for an easy afternoon treat. You can make these with your kids, or surprise them after school with some love bug treats on Valentine's Day.
(This post contains affiliate links which means I may earn a small commission if you click a link and make a purchase. As an Amazon Associate I earn from qualifying purchases.)
How to Make Oreo Love Bug Treats
Here's What you need.
Supplies: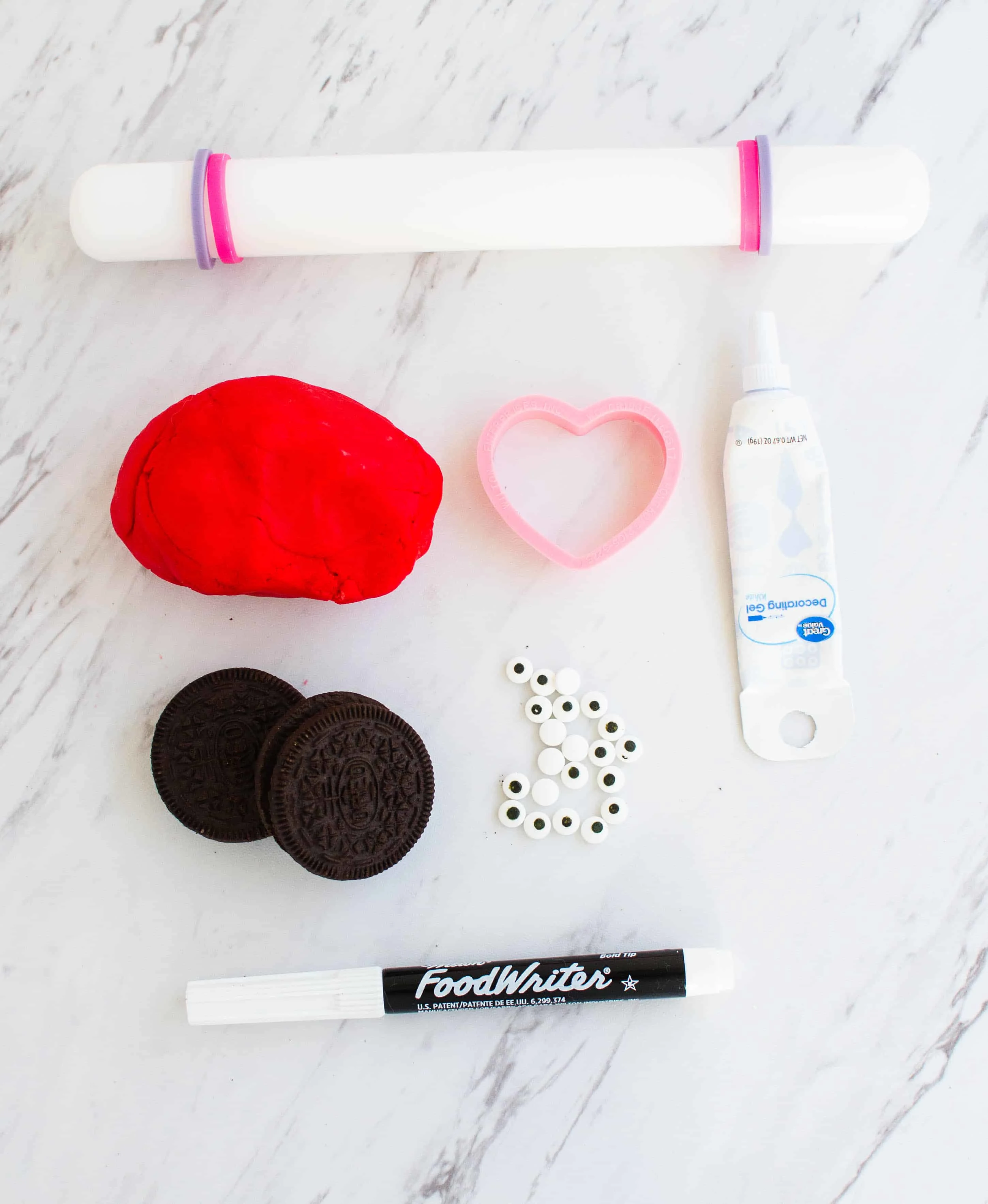 How to Make Your Love Bug Treats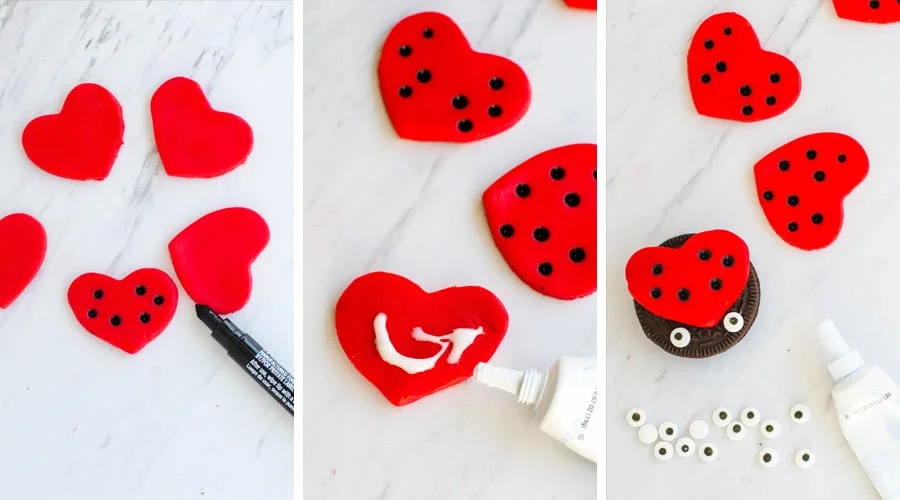 Roll fondant to about 1/8″ thick
Use heart shape cutter to cut hearts into the fondant
Use food marker to make lady bug dots on the hearts
Apply decorator gel to the backs of the hearts and place on top of Oreo(this is your glue!)
Use the decorator gel to set eyeballs into place
Make as many as you want! A little bit of fondant goes a long way. I wanted to keep things simple by picking up some red fondant at the store. If you'd rather make your own fondant, give this recipe a try.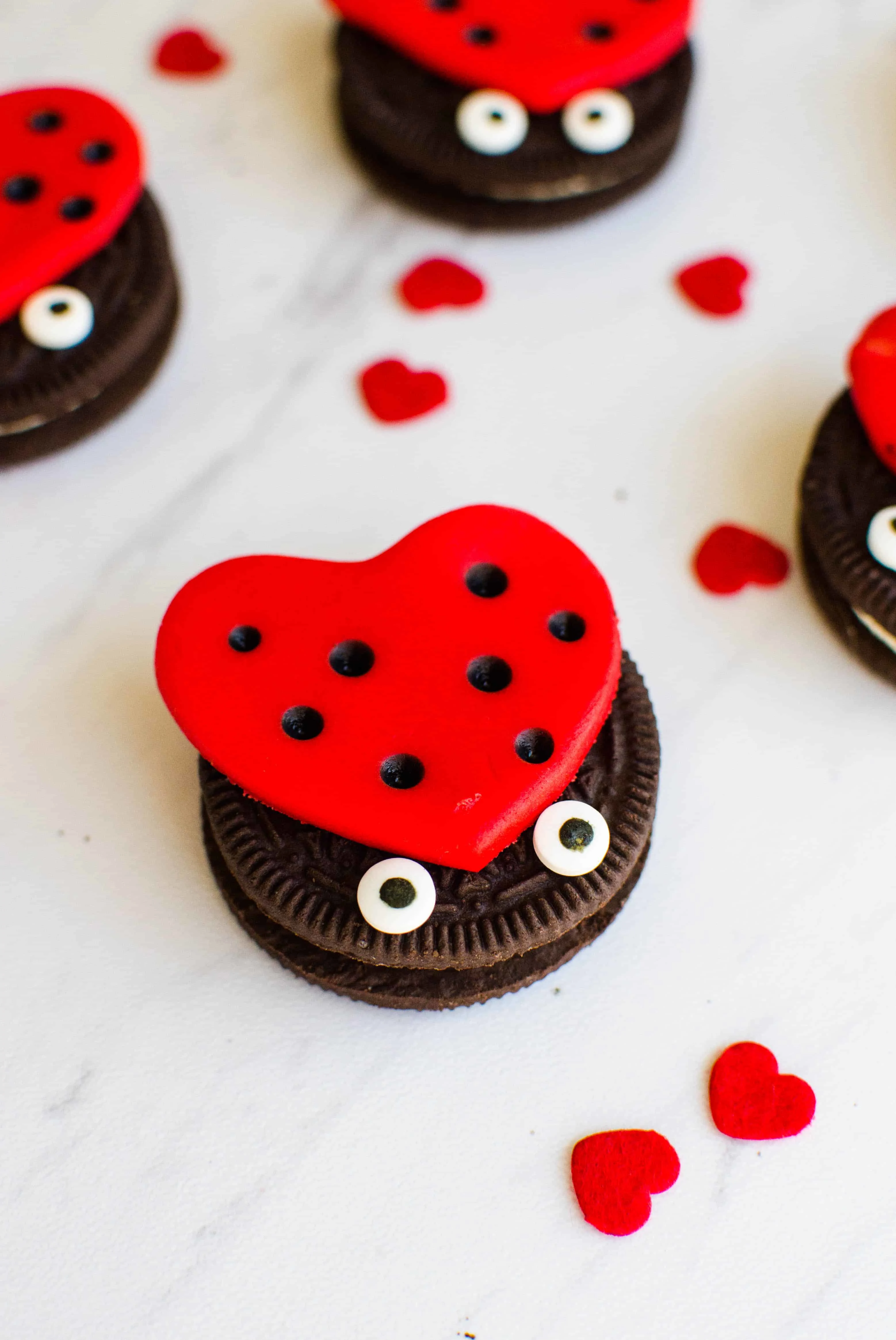 Now you have cute little love bugs to share with someone sweet.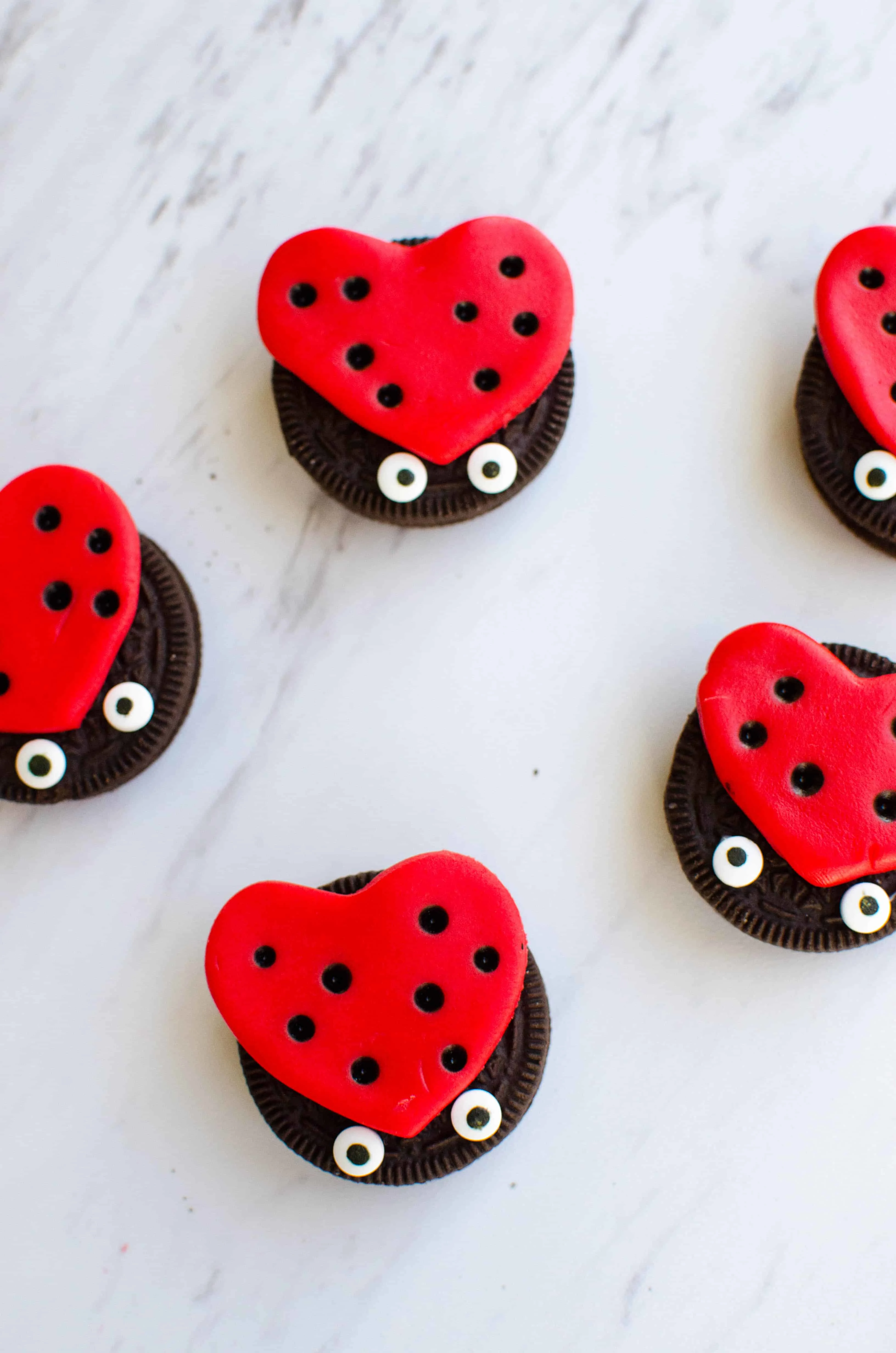 Possible modifications:
Use black licorice to add legs
Use small black fondant circles instead of the marker dots
More Easy Valentine's Day Treats for Kids:
As simple as these are to make, all of the steps do take time. If you need something quicker, be sure to check out these Easy Valentine's Day Treats for Kids.
Did you enjoy the DIY Love Bug Treats? Be sure to Pin the image below to share and save for later!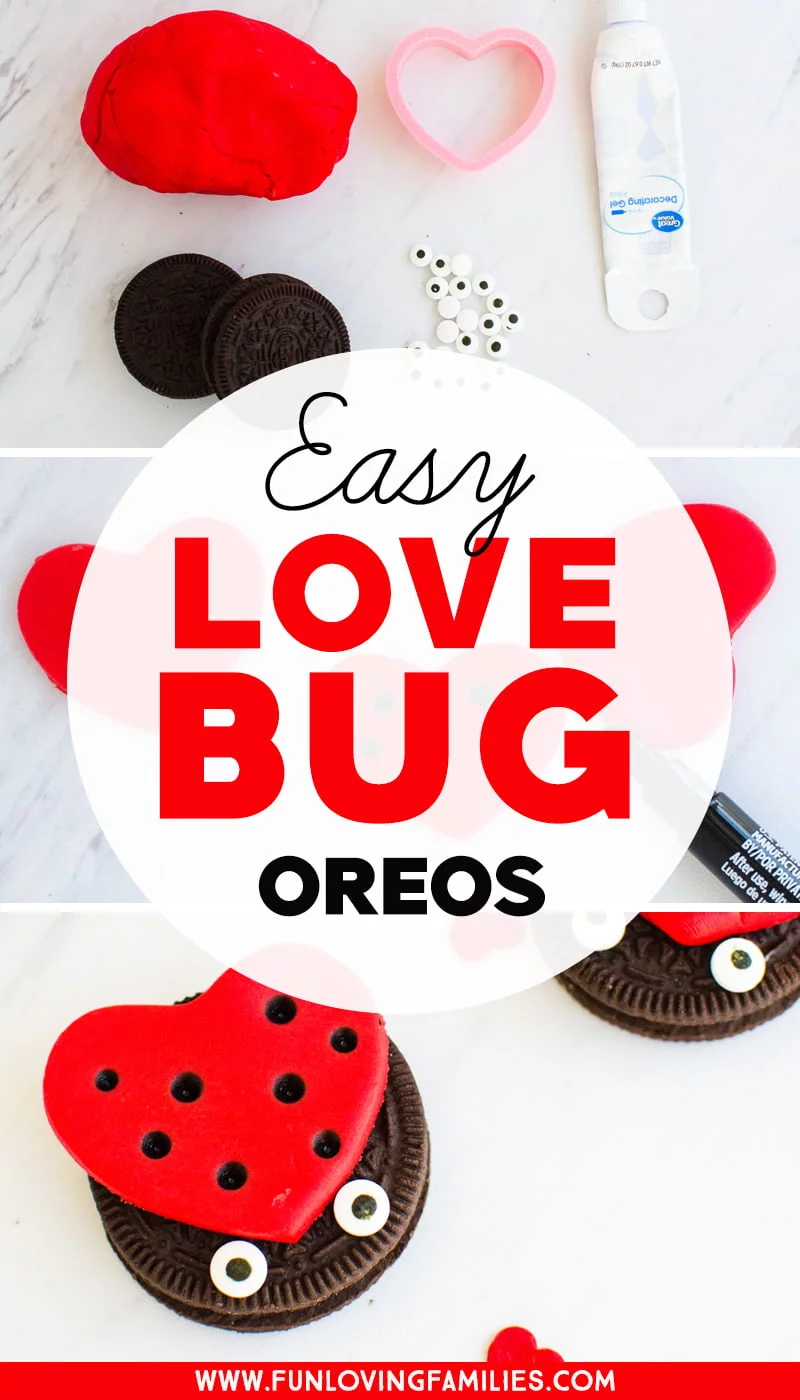 Similar Posts: