Glow in the dark crafts are fun for all ages and we've collected some fun ideas that are easy enough to do with the kids at home.
(This post contains affiliate links which means I may earn a small commission if you click a link and make a purchase. As an Amazon Associate I earn from qualifying purchases.)
There's just something magical and exciting about things that glow in the dark. When I was a kid, I covered my entire ceiling with little glowing star stickers, and I loved looking up at them.
And, of course, my kids are no different. They're drawn to glowing lava lamps and glow stick bracelets.
If you've got some crafty kiddos looking for some simple activities, I guarantee these glow-in-the-dark crafts will spark their interest.
I love that these are all pretty easy. However, unless you keep glow-in-the-dark paint or a black light flashlight on hand in your craft closet, you may have to order an item or two to complete them. Totally worth it though, especially if you're planning activities for a sleepover or glow-in-the-dark themed party.
9 Fun Glow In The Dark Kids Crafts
Here are the best ideas we found for fun and easy glow-in-the-dark crafts for kids: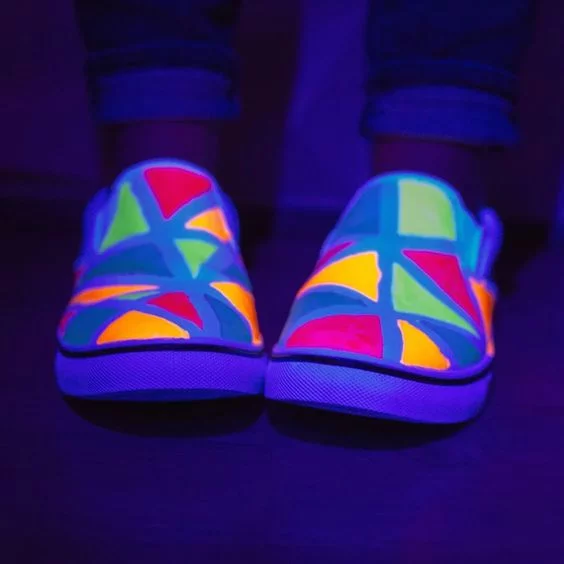 If you've got some white tennis shoes, this glowing paint treatment will really liven them up!
From Craft Box Girls
---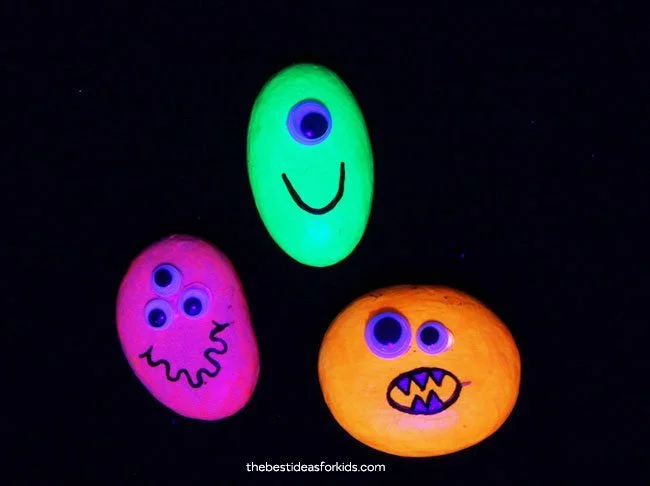 Rock painting is the perfect summer activity for kids, and this adorable glowing rock monster set would be a lot of fun for kids to make.
---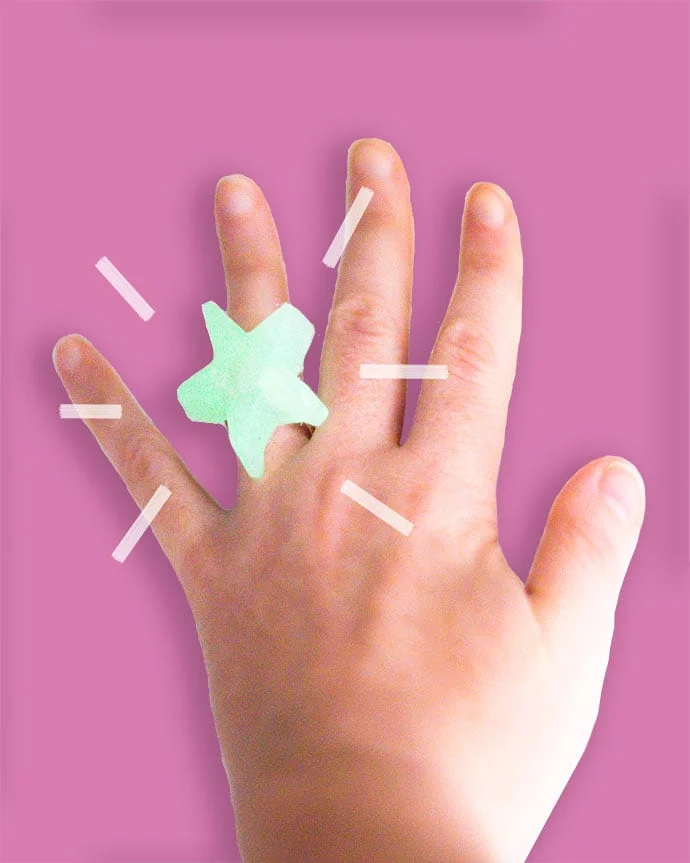 This is a fun glue stick craft that older kids can do on their own, but younger kids can still do this with an adult's help. You'll need some special glow-in-the-dark glue sticks and a silicone mold in the shape of your choice.
View tutorial from My Poppet
---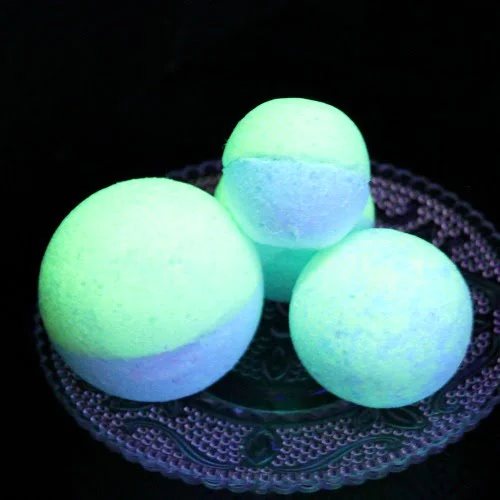 Bath bombs are a fun craft for tweens and teens and the glowing element of these DIY bath fizzies is sure to make bath time fun for any age.
From A Cultivated Nest
---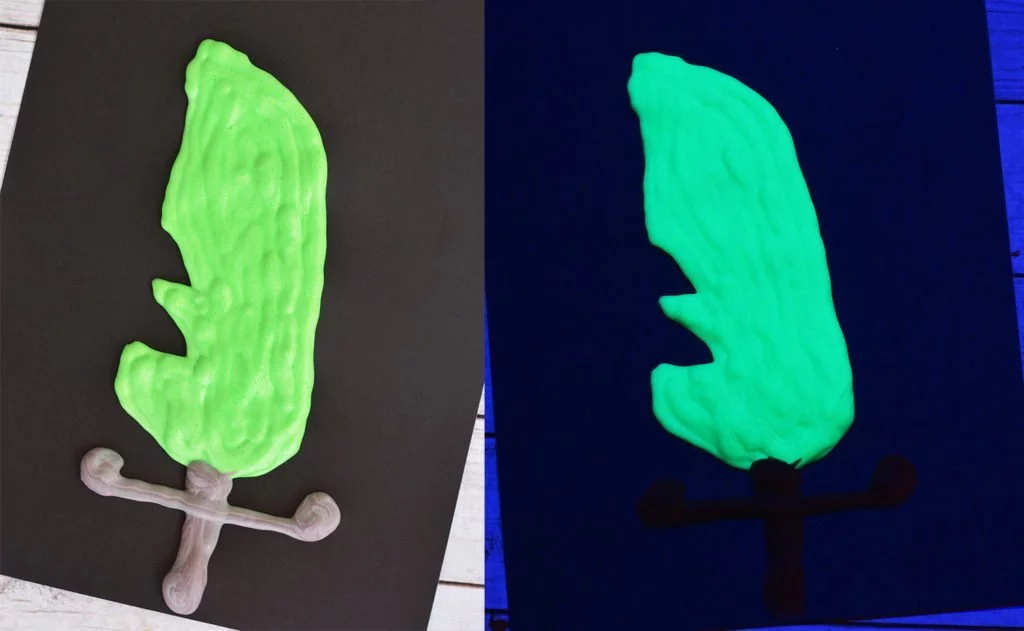 It's fun and easy to make your own homemade puffy paint and it's definitely something the kids can help with. When they're done making the paint they'll spend hours coming up with cool scenes to make with their new glow-in-the-dark art supply.
---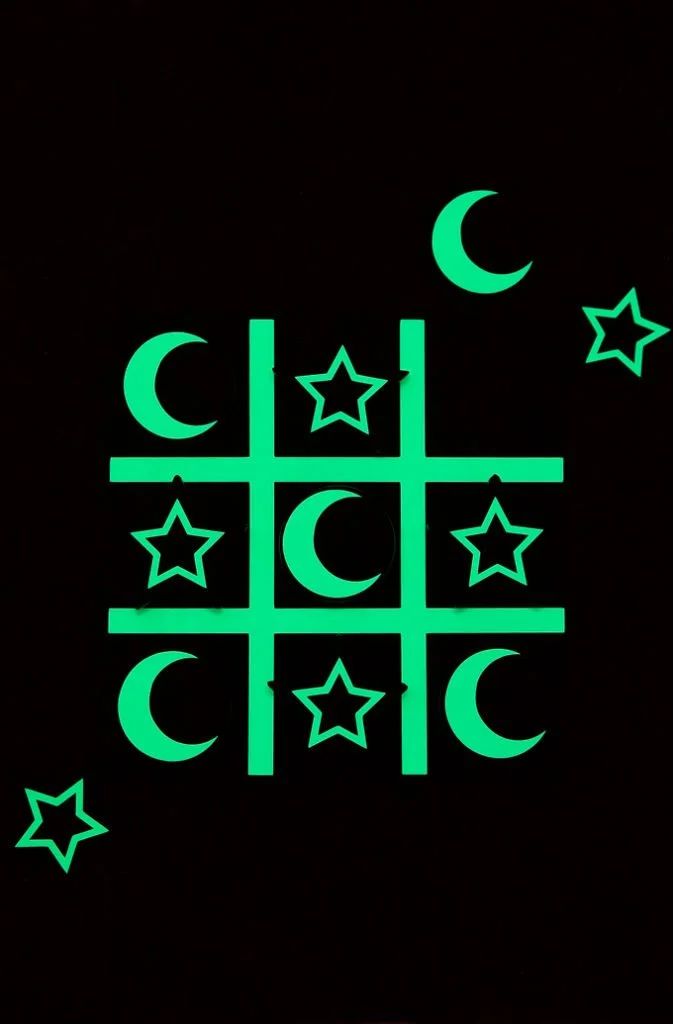 Glow in the dark games are perfect for sleepovers with friends. This glowing tic-tac-toe board looks like so much fun and it's easy to make.
---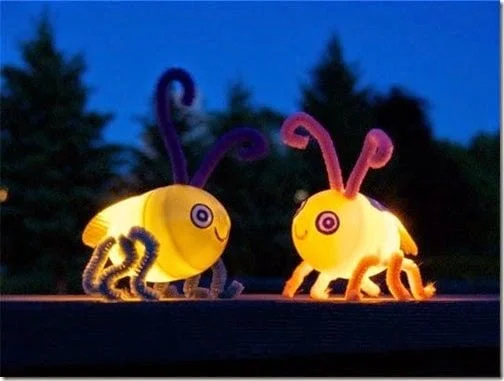 These little fireflies are just the cutest. This is a simple craft for preschoolers and they'll love having these light-up bugs to keep them company at night in their rooms.
From Apartment Therapy
---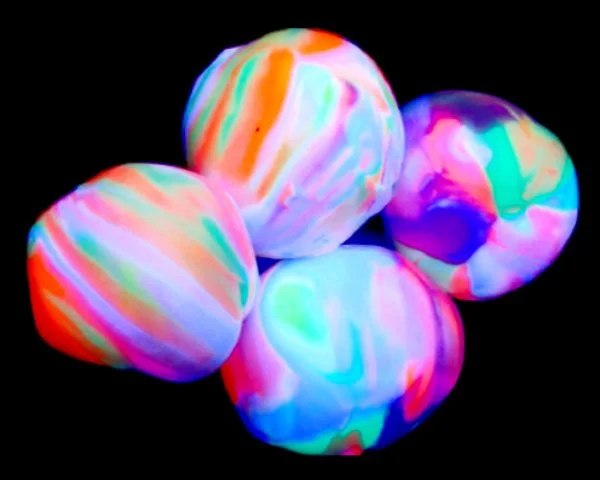 These DIY bouncy balls have been on my list of things to make with the kids for way too long and I think we're going to have to add this project to our summer bucket list. This glow-in-the-dark version is a keeper!
---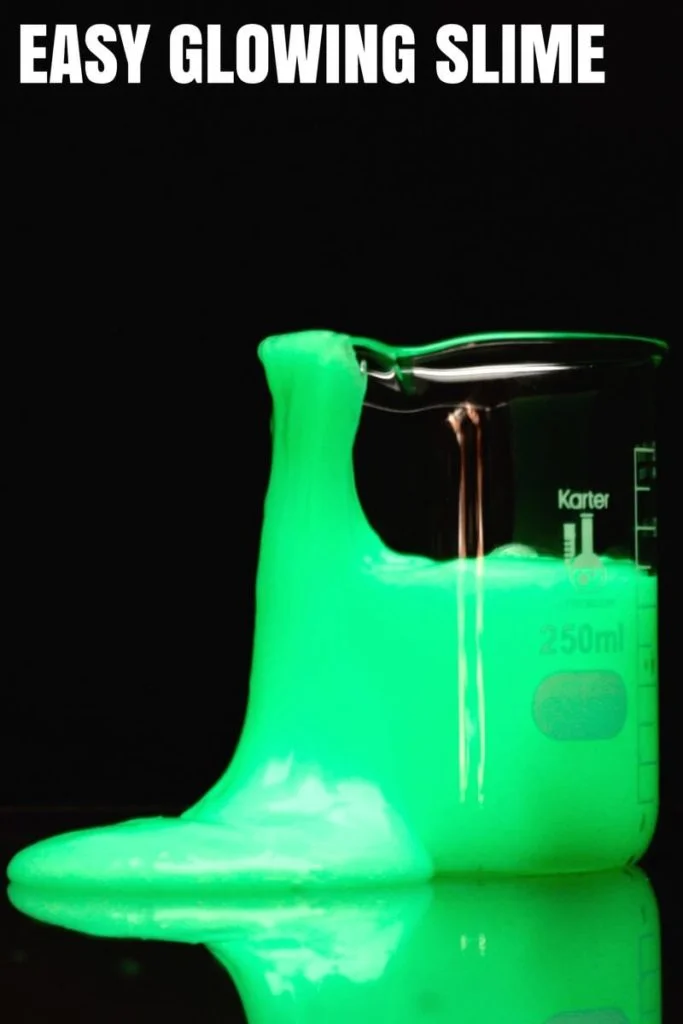 Of course, the ultimate fun glow-in-the-dark activity for kids has to be slime that glows. If you or your kids have started making slime, then you know how addictive it is! It's really easy to make, and so much fun to play with when you're done.
Recipe from Little Bins for Little Hands
More Glow in the Dark Crafts, Kits, and Supplies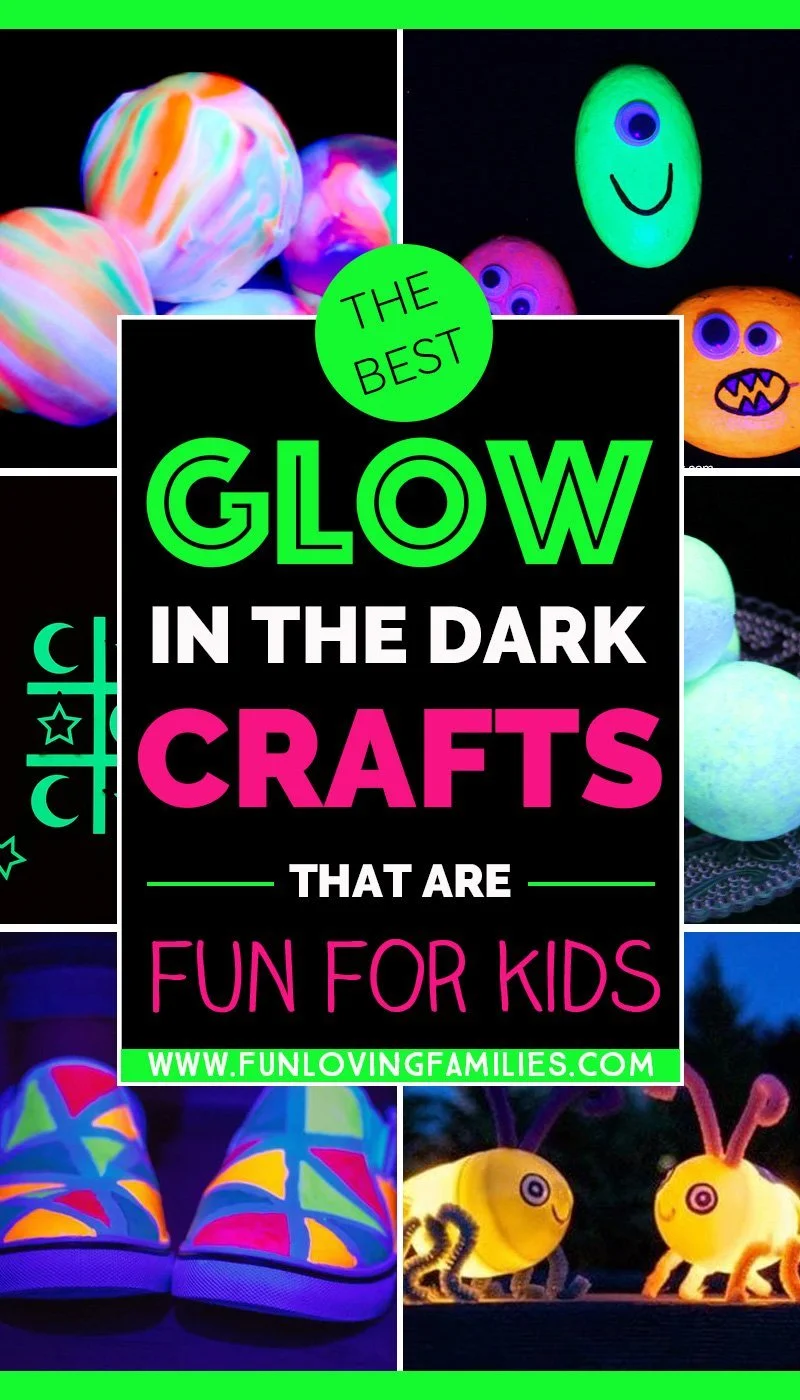 Similar Posts: