Free printable fall coloring pages that are super-cute and fun to color for kids of all ages!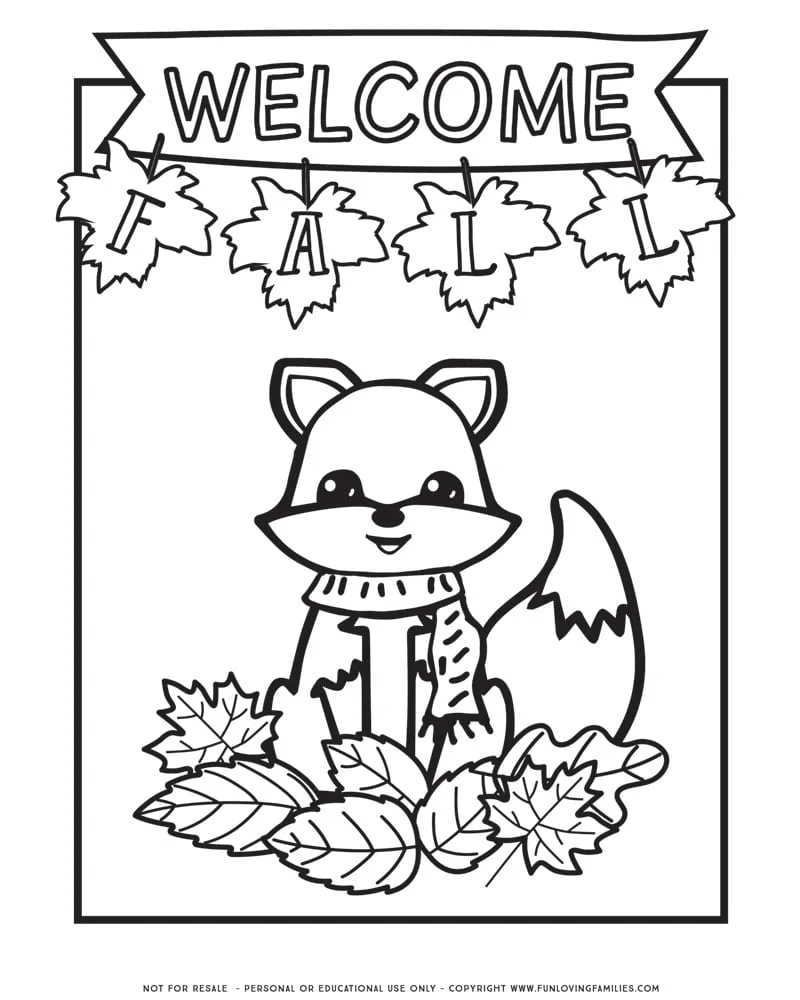 We added to our collection of free printable coloring pages with this set of four fall coloring sheets!
I hope you're having some wonderful fall days and are able to get out and make some special memories with your family. This has been the most beautiful October in our area so we've been spending as much time outside as possible.
But, even in the fall ,there are days when you need a little downtime and maybe some simple and quiet activities for the kids.
Coloring time isn't just a fun and relaxing activity for kids, it's also great for strengthening fine motor and pre-writing skills, in addition to helping kids develop their ability to focus for longer periods of time. It's even a fun activity for parents and kids to do together!
Check out the fall coloring pages below and then get the PDF download for all 4 coloring sheets!
Fall Coloring Pages for Kids
Here are the four new coloring sheets for Fall! As per usual, I tried to make a collection that would cover a variety of ages and personalities. 🙂
Simple Autumn Coloring Sheet
This simple AUTUMN coloring sheet has all the comforts of fall and is easy to color for all ages.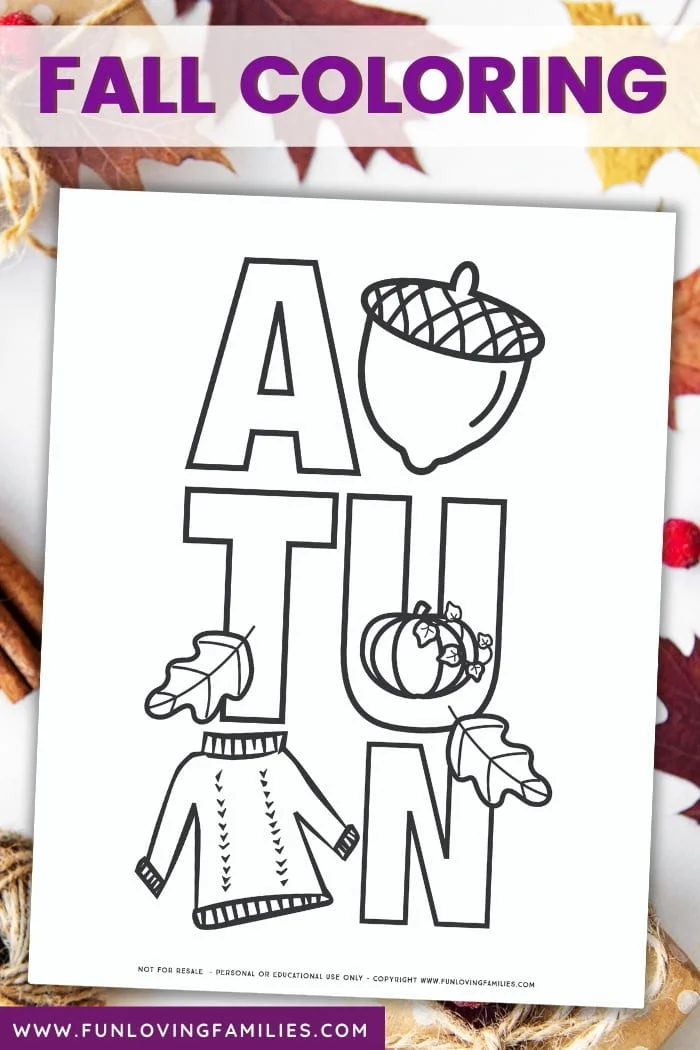 Cute Squirrel Fall Coloring Sheet
The squirrels and chipmunks have been so busy, running all around and burying their winter stash of nuts. I hope this little guy makes you smile.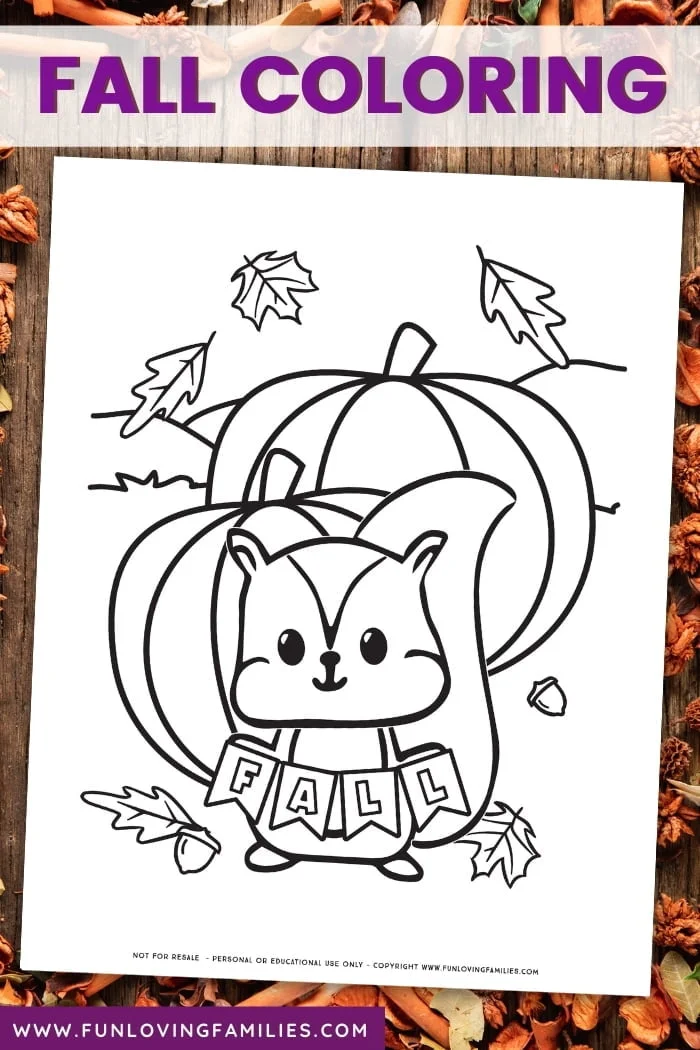 Hello Fall Coloring Page for All Ages
You can color in all of the beautiful colors of fall leaves on this Hello Fall coloring sheet.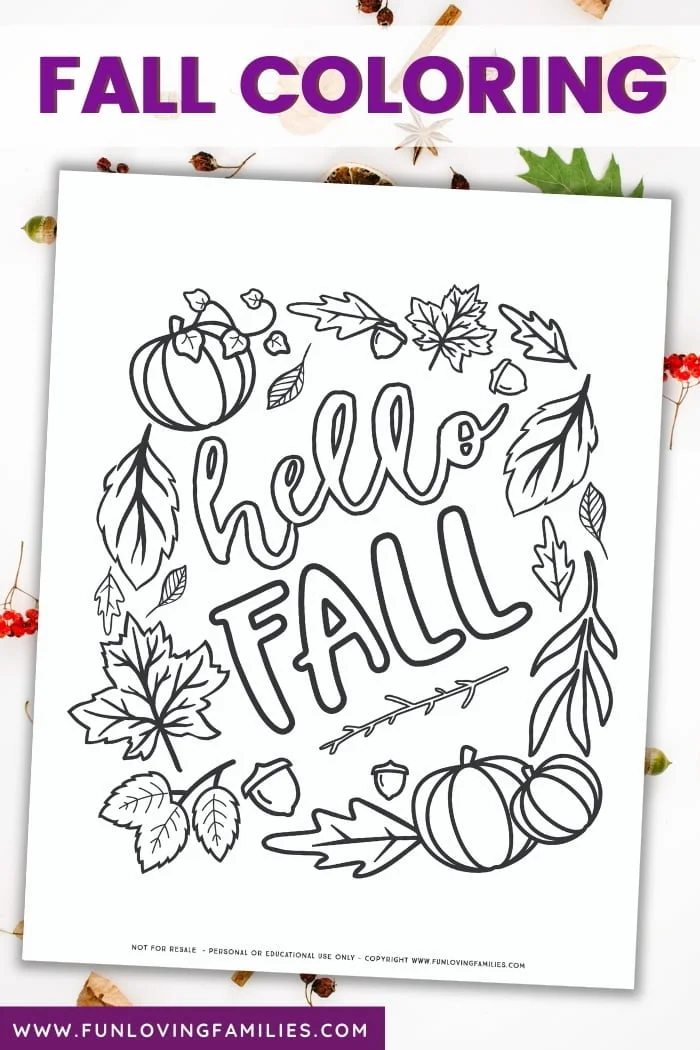 Welcome Fall Coloring Sheet with Fox
Brrr…It's getting chilly! Here's a happy fox to help you welcome fall, with its cooler weather and changing leaves!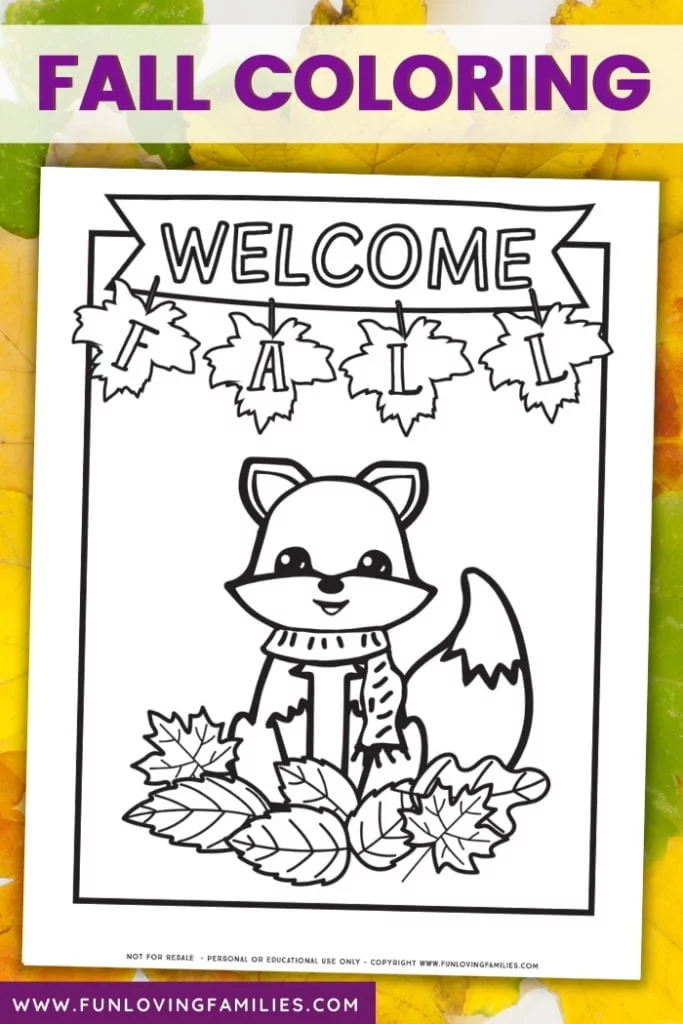 Free Printable Fall Coloring Pages PDF
More Fall Fun for Kids
Similar Posts: