We're sharing the absolute best DIY teacher gifts for Teacher Appreciation Week. Some are easy printables for when you need something quick, and other ideas are more fun to make. But they are all gifts that teachers will actually like!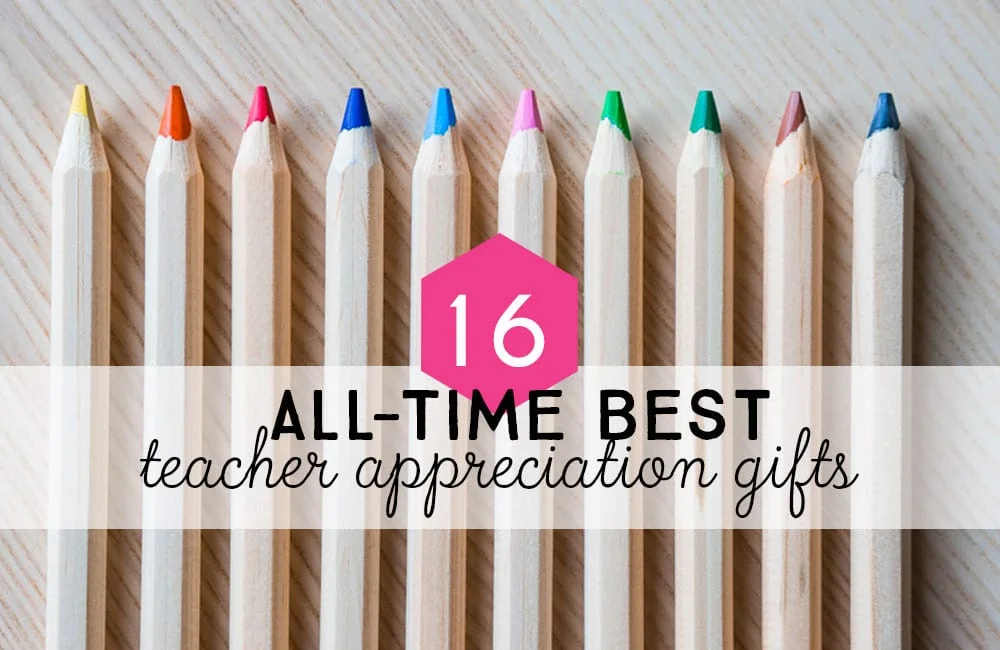 I think we can all agree that teachers deserve a ton of praise and thanks for all of their hard work. We all try to make sure our thanks are know throughout the school year, but Teacher Appreciation Week really gives us a chance to put it all out there and say "You're the Best" in whatever ways we can. These DIY teacher gifts are a great way to put a little bit of yourself into a thoughtful gift for the teachers in your life.
Teacher Appreciation Week 2023 runs from Monday May 8 – Friday May 12.
Don't wait until the last minute! DIY teacher gifts are often times pretty simple and easy, but that doesn't mean they don't take some planning ahead.
Instead of making guesses about what your teacher's interests, grab out our free printable teacher questionnaire and get all the information you need to get exactly what they love.
Check out the list below to find some inspiration and ideas for your teacher appreciation gifts this year.
What kinds of DIY teacher gifts will teachers like?
I have spent some time as a teacher's assistant and a substitute teacher at public and private schools, and I can only answer this question based on my own experiences.
The best teacher gifts are
practical
simple with a little handmade touch from a student
something that doesn't need a permanent place (because teachers are often short on storage!)
Gift cards are never out of style, so you can always pair your thoughtful handmade gift with a special gift card to their favorite place. Amazon is always a good bet since you buy get practically anything.
Practical DIY Teacher Gifts
1. DIY Coffee Sleeve
Coffee and tea are pretty standard fare for the teachers we know. Why not make a special or personalized coffee sleeve? Kraft mint shows how she used a cutting machine to create this "awesome teacher" coffee sleeve. If you don't have a cutter, you can use this template from Creative Bug with some pretty paper to make your own.
2. DIY Periodic Table Clipboard
I love this periodic table inspired clipboard that uses the elements to spell "notes". Clearly this would be a prefect DIY teacher gift for the science teacher in your life. Hey Let's Make Stuff has all of the details for bringing this project to life, as well as an SVG cutting file to cut your vinyl sheet on a cutting machine.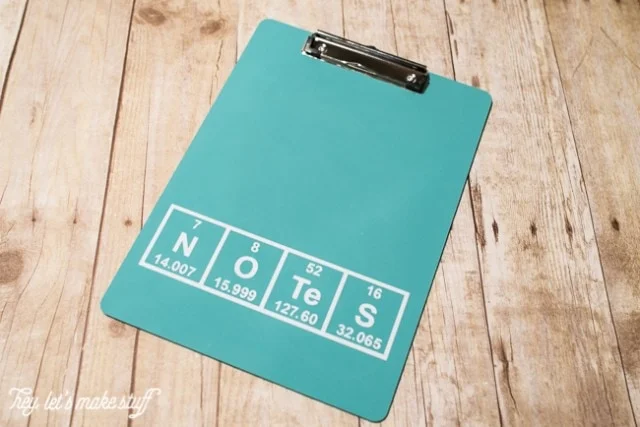 3. DIY Personalized Clipboard
This DIY teacher gift hits the mark in two of my favorite areas: personalized and practical. Check out Happy Go Lucky Blog for the details on how to make this personalized clipboard.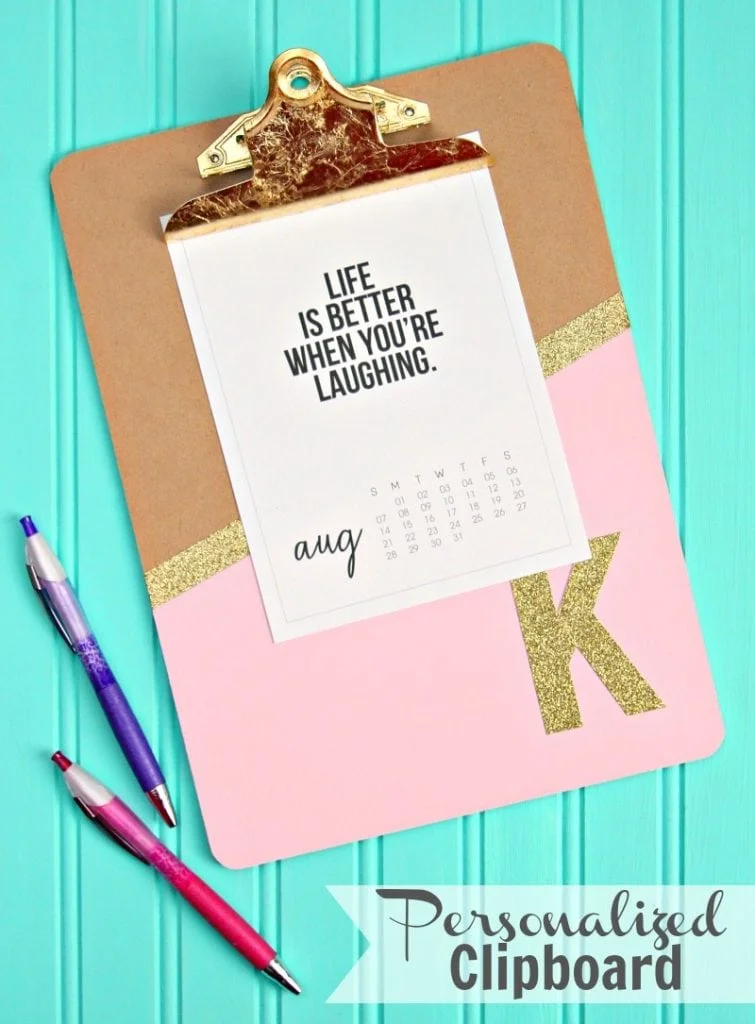 4. Spray Painted DIY Teacher Gift Jar
Apples for teachers may be a cliche, but I still think they're adorable. This little apple jar from Mad in Crafts would be super-useful for holding paperclips, erasers, or any other tiny items that need to be contained.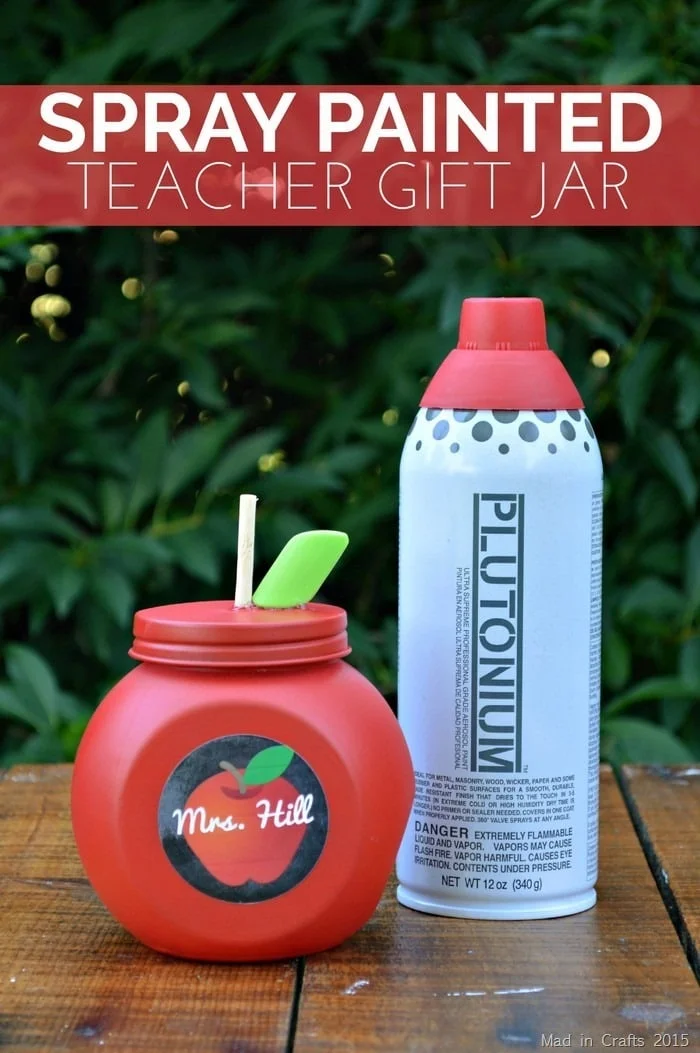 5. Umbrella with Poem
Here is a sweet way to turn something as simple and boring as an umbrella into a truly thoughtful practical teacher gift. Make this umbrella teacher gift from Mom Always Finds Out even more meaningful by getting the kids involved in writing or decorating the poem!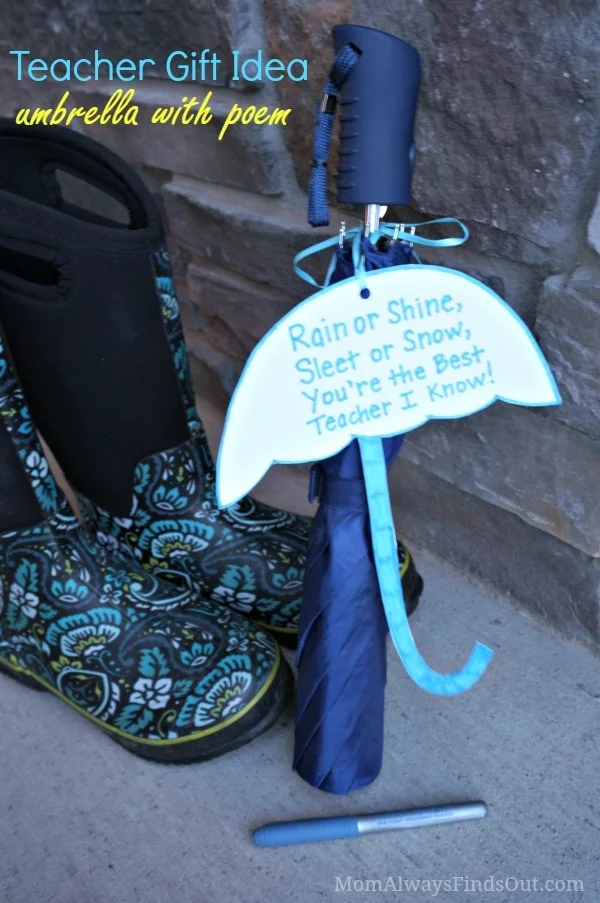 6. Personalized Tote Bags with Printable Tag
I don't think teachers can ever have enough tote bags. It's not unusual to see teachers coming and going from the school with multiple bags hanging from their shoulders. They have so much stuff to lug around! Help them with their load by gifting them with a very practical and functional tote bag. I love this one with the personalized monogram in the corner (made using freezer paper stenciling technique) and printable puntastic gift tag "You're a tote-lly terrific teacher" available from Delightfully Noted.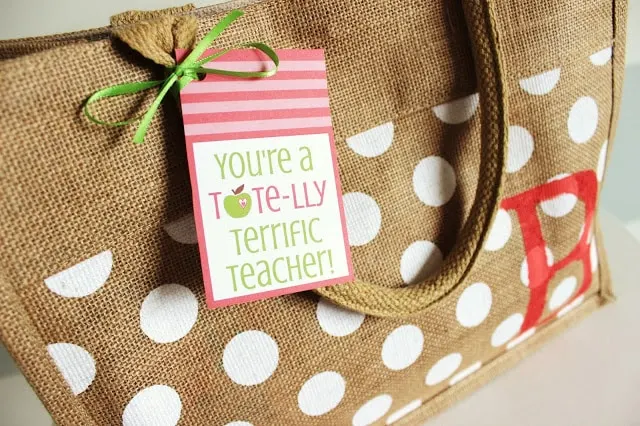 7. Fabric Tassel Bookmarks
These DIY fabric bookmarks from The Casual Craftlete are a lovely way to give something functional and pretty to your child's teacher. Bookmarks make a great teacher's gift in general because they're small, simple, and useful.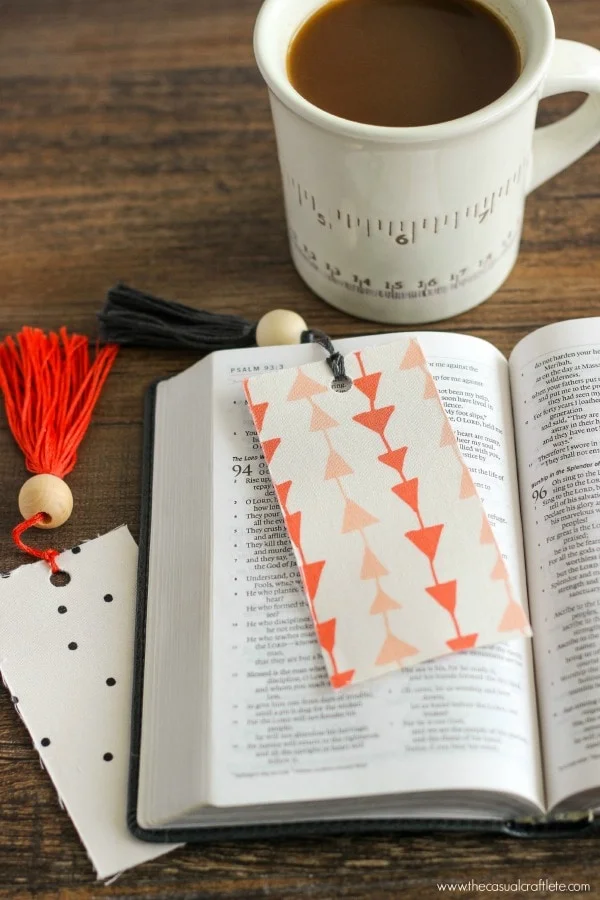 8. Printable Teacher Appreciation Bookmark
I also had to add in this printable bookmark for those of you who need something super-quick. This is about as simple as it gets, folks. Just print it out, sign your name, and maybe find a good book or bookstore gift card to pair with it. Find the free printable bookmarks from Positively Splendid.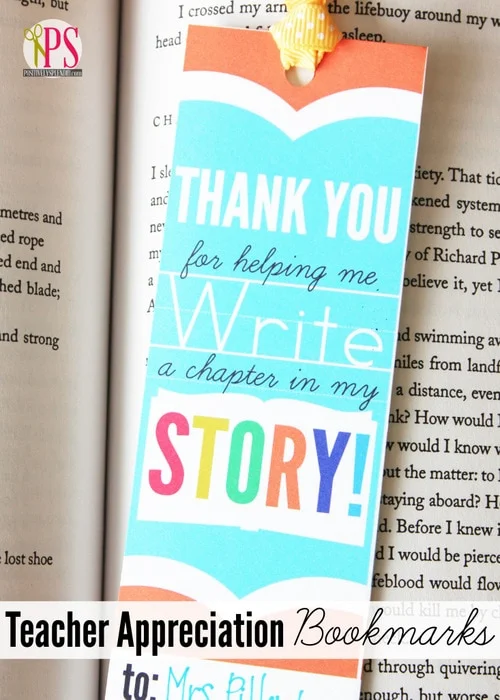 9. Simple Post-It Note Teacher Gift
Remember two seconds ago, when I said this is as simple as it gets. Well, I think this is second runner up. If you need a simple, practical, last minute gift, stop at any dollar store or grocery store on your way to school and print out the "Thank you for 'sticking' with me" tag from The Happy Scraps. Instant teacher gift that your child's teacher will be sure to use.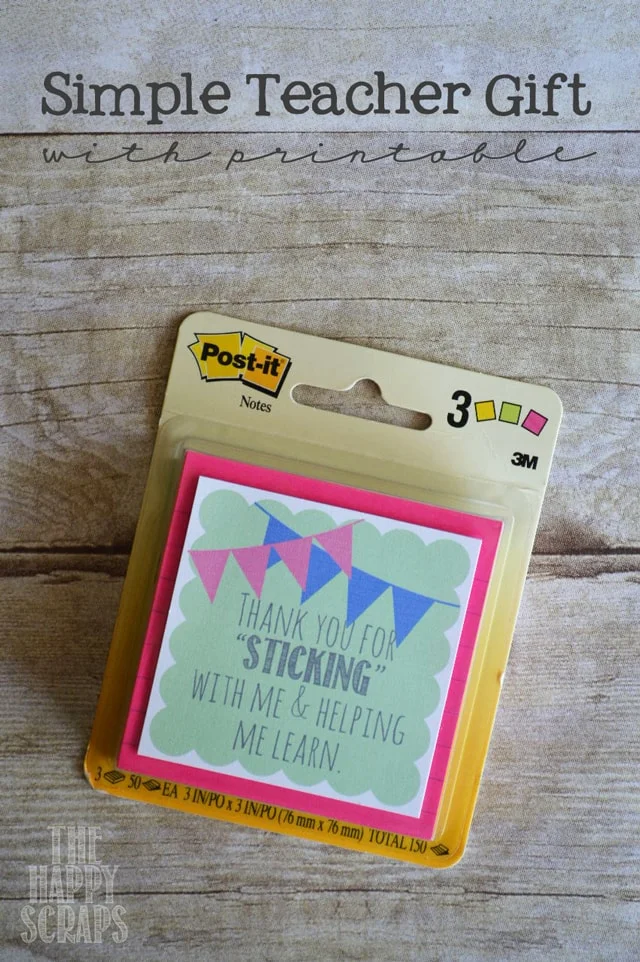 10. Hand Soap or Sanitizer Teacher Gift with Printable
This gift idea gives me a chuckle, but it's no secret that teacher's are exposed to so many germs from all of those kids they hang around. An extra bottle or two of hand sanitizer would be appreciated by any teacher. Add a nice touch with this free printable gift tag from Eighteen25. Smaller kids will probably also like to include a cutout of their handprint to add a more personalized feel.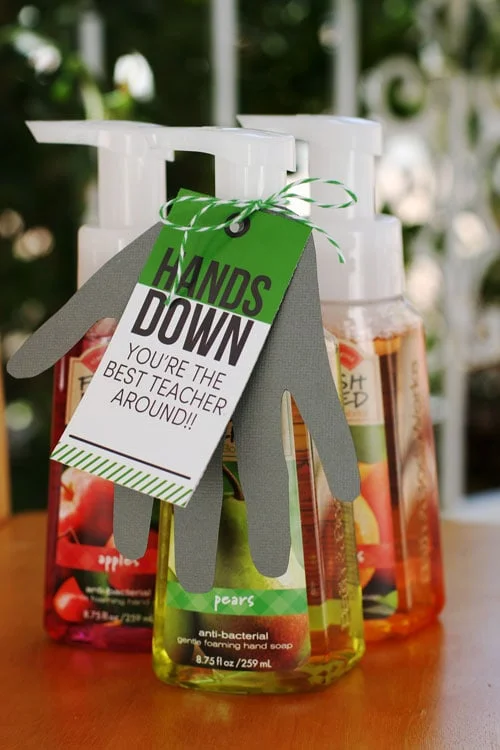 Pampering DIY Teacher Gifts
11. DIY Bath Bombs with Printable Gift Tags
A good soak at the end of the day will help wash away the stress of the day. You can use these perfect printable bath bomb gift tags from Kristen Duke Photography along with store bought bath bombs, or you an make your own homemade bath bombs. Either way, the sentiment is that you know your child's teachers work hard and need some rejuvenation and relaxation at the end of the day.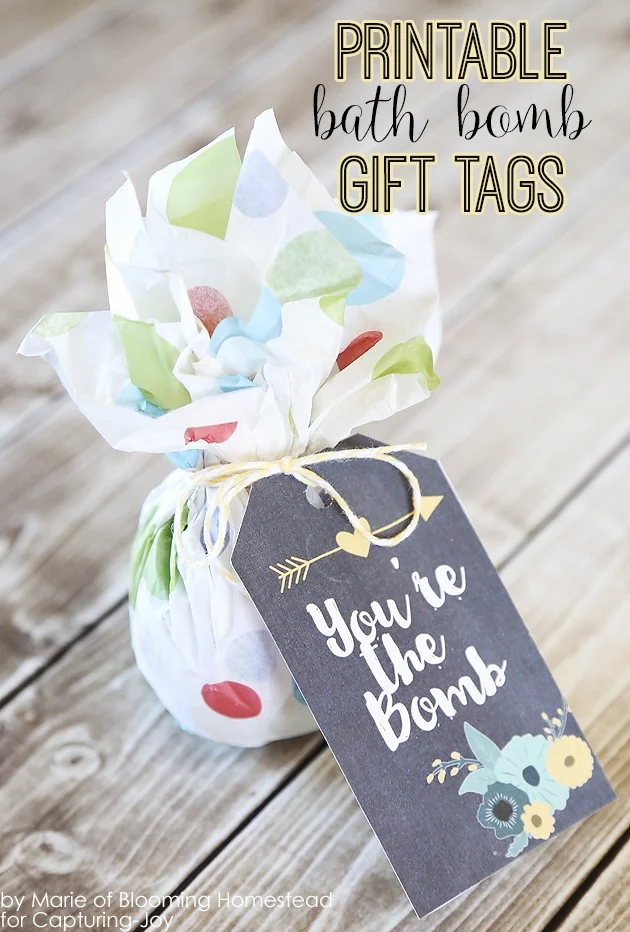 12. Homemade Foot Soak with Printable Label
Teachers spend a lot of time on their feet throughout the day, so you better believe those feet need some love! Sometimes a nice foot soak is all you need at the end of the day to wind down and relax. View from the Fridge has the recipe and instructions for making your own homemade foot soak, plus a free printable label to keep things looking pretty and gift-worthy.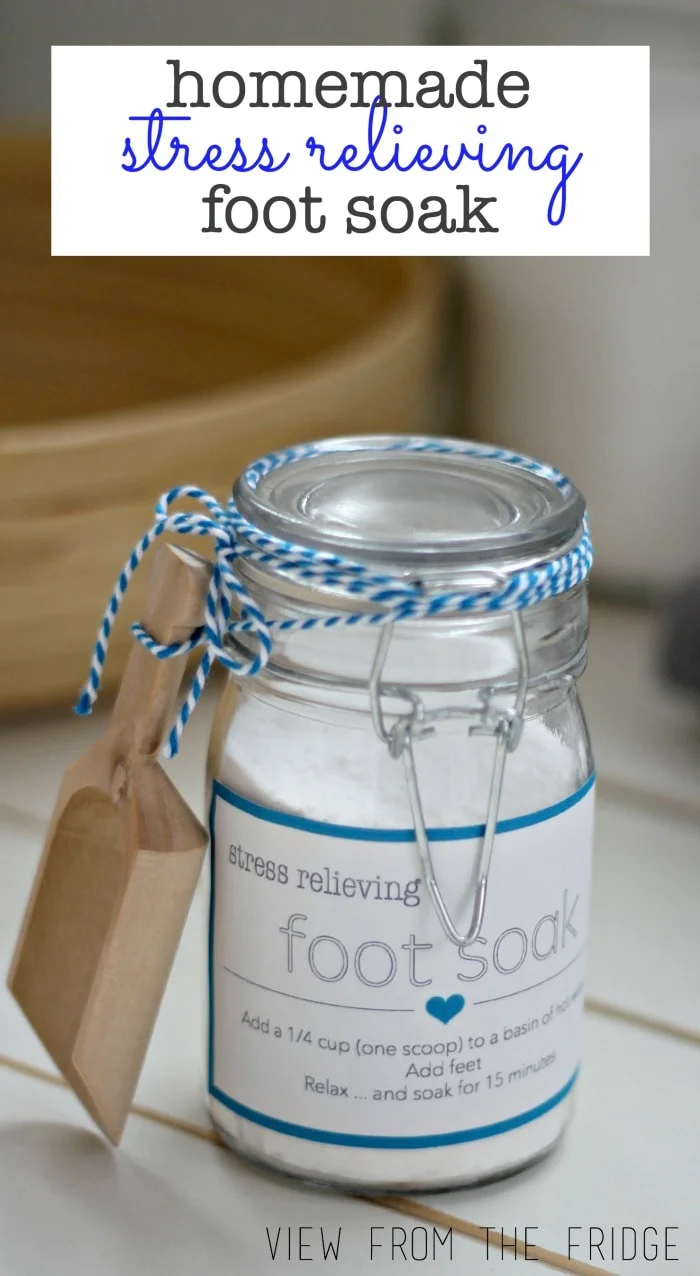 Fun and Unique DIY Teacher Gifts
13. DIY Succulent Gift with "Thanks for Helping me Grow" Printable
Plants are such a wonderful, calming presence in our surroundings, and a plant gift would likely go over well for a teacher to keep in the classroom or bring home to enjoy. The free printable tag is what makes this gift shine as a teacher gift. Check out A Pumpkin and a Princess for how to make the succulent planters and to download the free printable!

14. "Keep Calm" Teacher Shirt
This awesome shirt was made using a Silhouette cutting machine and heat transfer vinyl with beautiful results. If you don't have access to those, you can still create this shirt using the freezer paper stencil method (it might just not be as quick or as easy). Go to the Thinking Closet for the DIY details and to download the cutting file with the design.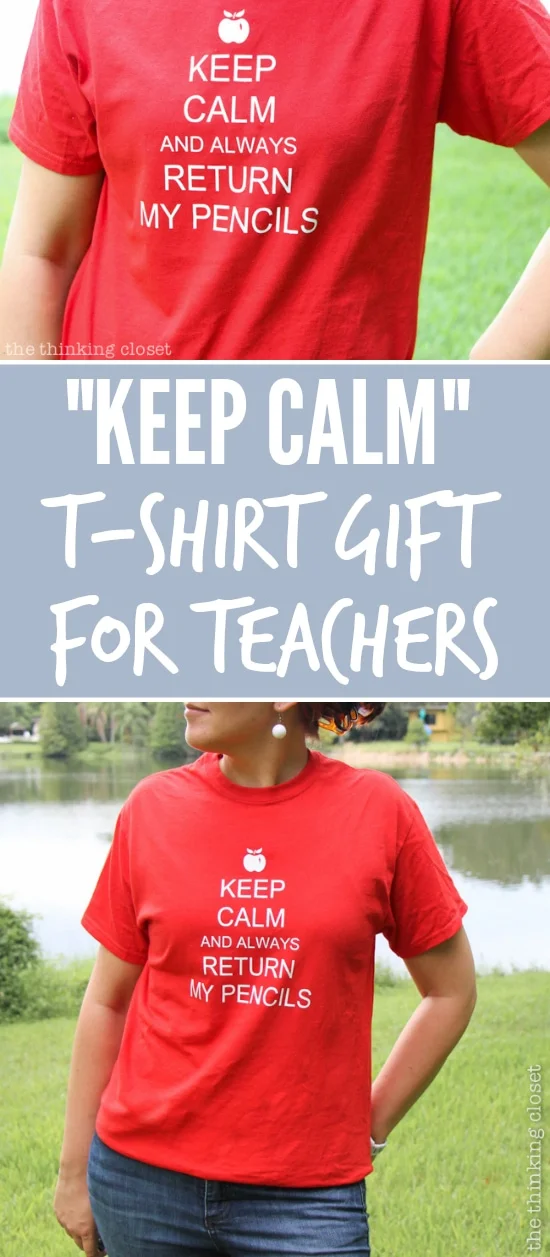 15. DIY Photo Gift Card Holder
We all know that teachers buy a lot of their own supplies. A gift card to the bookstore or office supply store is always a hit. Or, maybe treat them to a massage or pedicure at your local spa? Either way, this photo gift card holder turns a "boring" gift card into a special DIY teacher gift from your child. Check out It's Always Autumn for the tutorial on how to create your own.

16. Polymer Clay Faux Pencil Earring
This pencil earring is really the coolest thing ever, and you can see how it's made in this video. I know this isn't something for just any teacher, but if you have one of those teachers with a little sense of adventure in them, this could be a big hit. For an art teacher, you could even turn it into a colored pencil. Check out the video and see how totally doable this project is with polymer clay.
Read Next:
Have more DIY teacher gift ideas?
I really love these ideas, but no matter what I do, I always feel like it could never be enough to truly show my appreciation. As somebody who has been on the receiving end of teacher gifts, I always felt humbled by the show of support from parents. At the end of the day, I think the best gifts are from the heart and have a little bit of your child's personality thrown in – even if it's just a simple note, hand-drawn picture, signature, etc.
Similar Posts: