Do you know what would make your Christmas décor special? It's DIY Perler bead Christmas decorations made with your family. Whether you have curious tots or craft-loving teens, there are a ton of Perler bead designs that are Christmas-themed.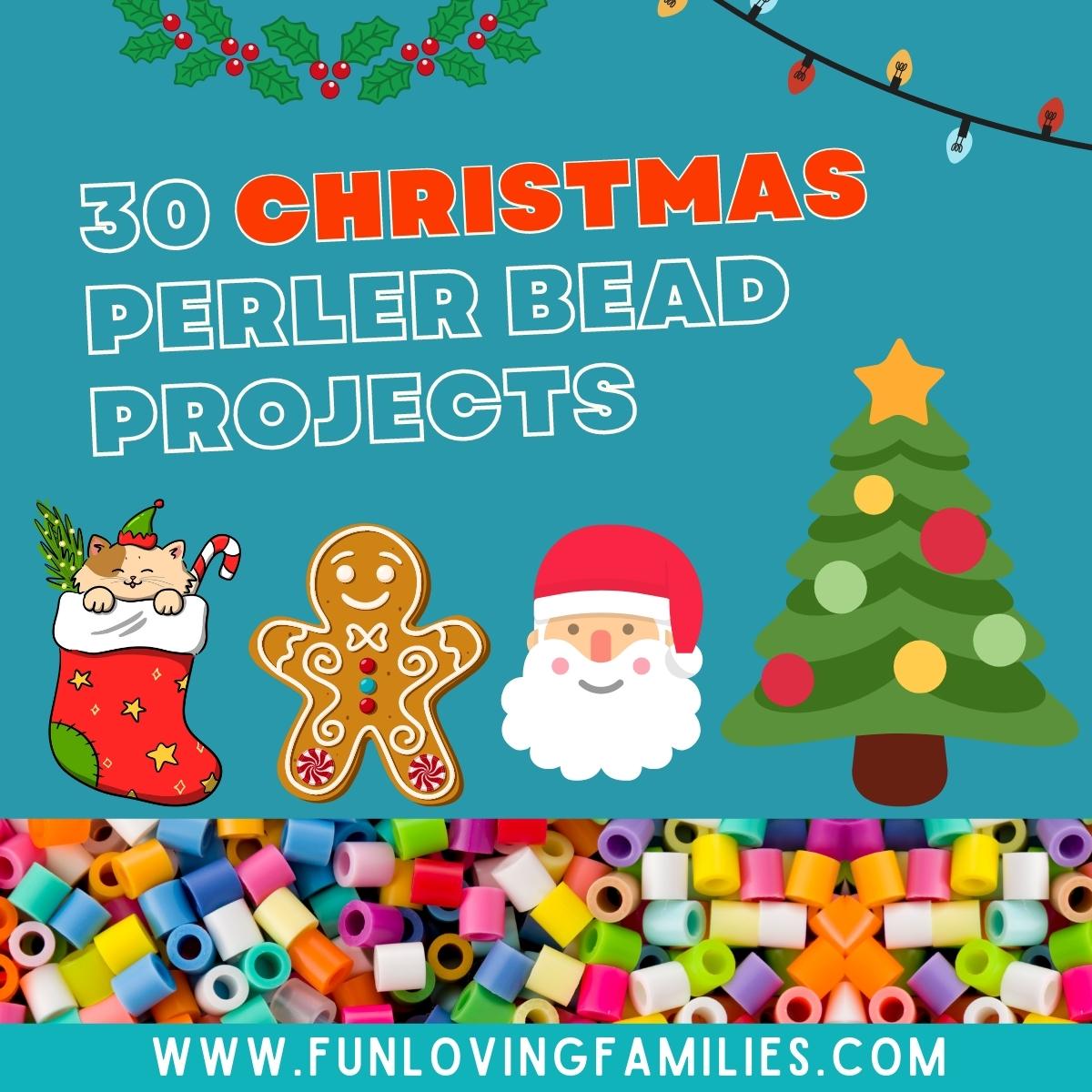 There's something for everybody. We have simple designs that clumsy little fingers can do to jaw-dropping, complex designs that would engage any young adult.
My Cute, Easy Printable Christmas Perler Bead Patterns
(This post contains affiliate links which means I may earn a small commission if you click a link and make a purchase. As an Amazon Associate I earn from qualifying purchases.)
I restocked our melty beads a few days ago and the kids and I have literally been going bead crazy ever since. Our kitchen table is completely useless as it is completely covered with beads and people's half-finished creations on their bead pegboards.
I decided to make printable patterns for some of those that I thought were keepers. These will likely end up as Christmas ornaments or we'll attach them to gifts for friends.
You could also easily attach a lapel pin to the back with a dab of hot glue and spruce up any outfit with one of these cute little Christmas critters.
To use Perler beads, you need a few things on hand:
iron
Perler beads (AKA melty beads)
tweezers (not necessary but they make it so much easier to grab the beads)
This Christmas Perler bead pattern set comes with 4 animals dressed for chilly December weather.
We've got a little penguin wearing earmuffs, a sweet little fox wrapped snugly in his scarf, a mouse tucked into a tiny stocking, and a raccoon dressed up in a festive ensemble.
The great thing about these patterns is how easy it is to springboard off of them to create something just the way you want it. You can change the stocking colors. Maybe the fox wants to wear a vest instead? Just go for it and have fun!
We had so much fun making them, and I hope you and your family enjoy some creative time together this holiday season.
If you love melty bead crafts, be sure to check out all of our Perler Bead Patterns.
Click the button below to download the patterns.
---
30 Awesome Christmas Perler Bead Patterns Around the Web
Let's start with some patterns you can follow. You can make them as is or take them a step further by turning them into coasters, refrigerator magnets, or tree ornaments.
Simple Christmas Stocking
Crafter Kathy of Krysanthe makes this simple yet festive red stocking. This is an excellent project for beginners.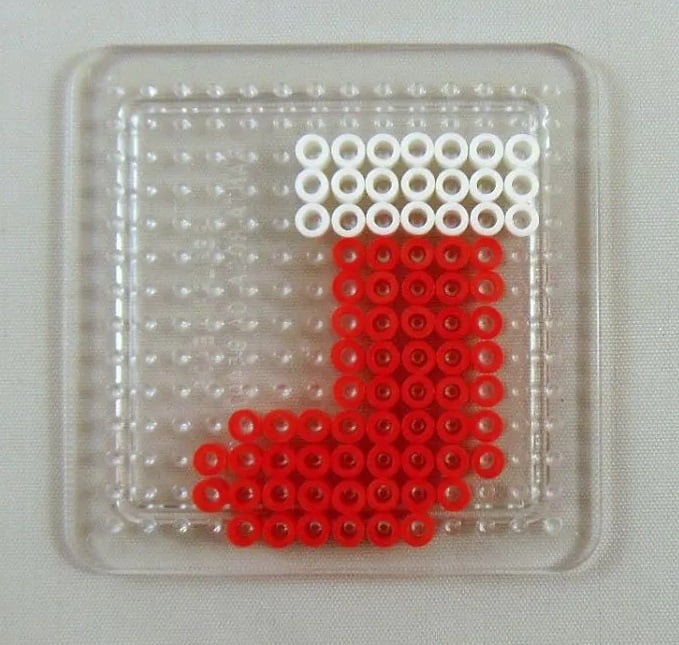 Blue and White Snowflakes
Aren't these snowflakes by frugalfun4boys beautiful? You can deviate from the designs and make your own. This is also a great opportunity to show your kids how pretty actual snowflakes are by showing them magnified images of snow crystals in Science websites.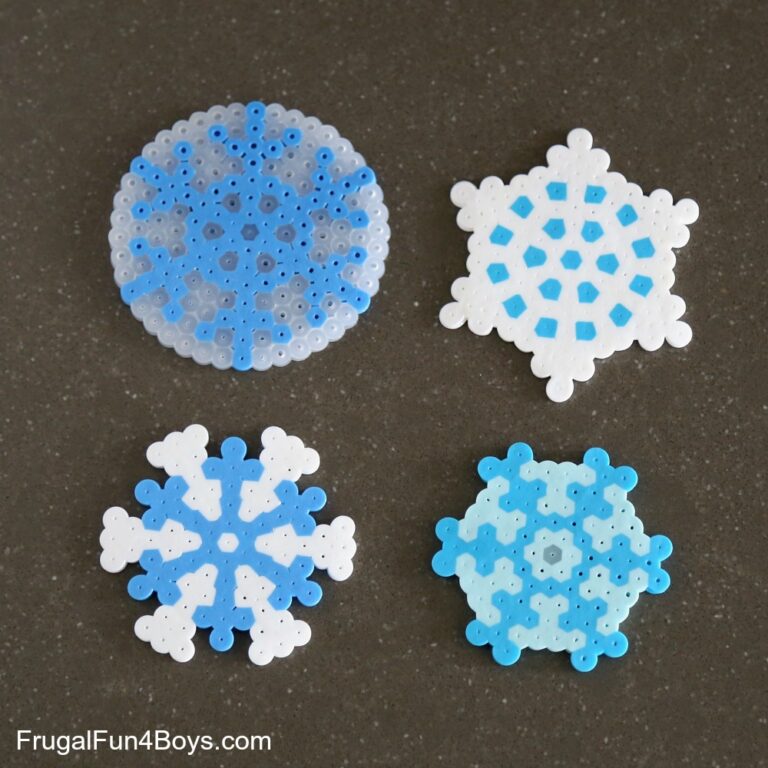 Assorted White
Snowflake

Designs

Here are more amazing snowflake designs by asubtlereverly. You only need one color of Perler beads to make these amazing patterns.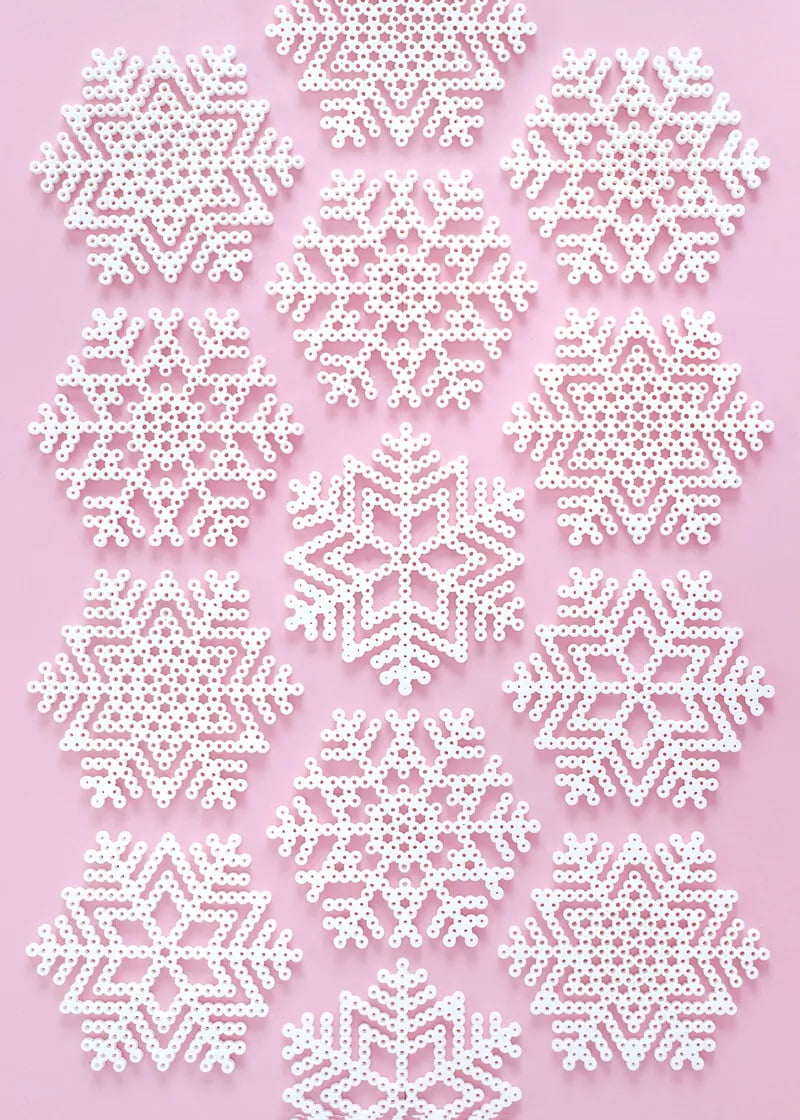 Easy Christmas Things
If you are looking to do a handful of Christmas designs, then this is a great resource. Here we have a red stocking, Christmas bells, a Christmas wreath, a striped candy cane, a gingerbread man, and a sprig of mistletoe.
Christmas Tree
I like this Christmas tree because it is so simple and yet so colorful. I can almost see the Christmas lights twinkling on it. And look at that cute little star on top.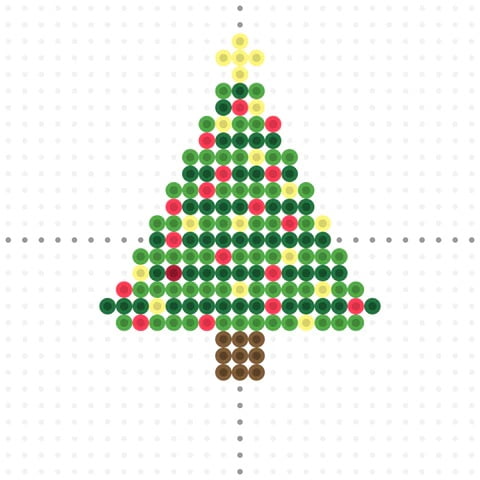 Gingerbread Man
Here are a couple more simple Christmas projects by mommymadethat. The gingerbread man looks so adorable.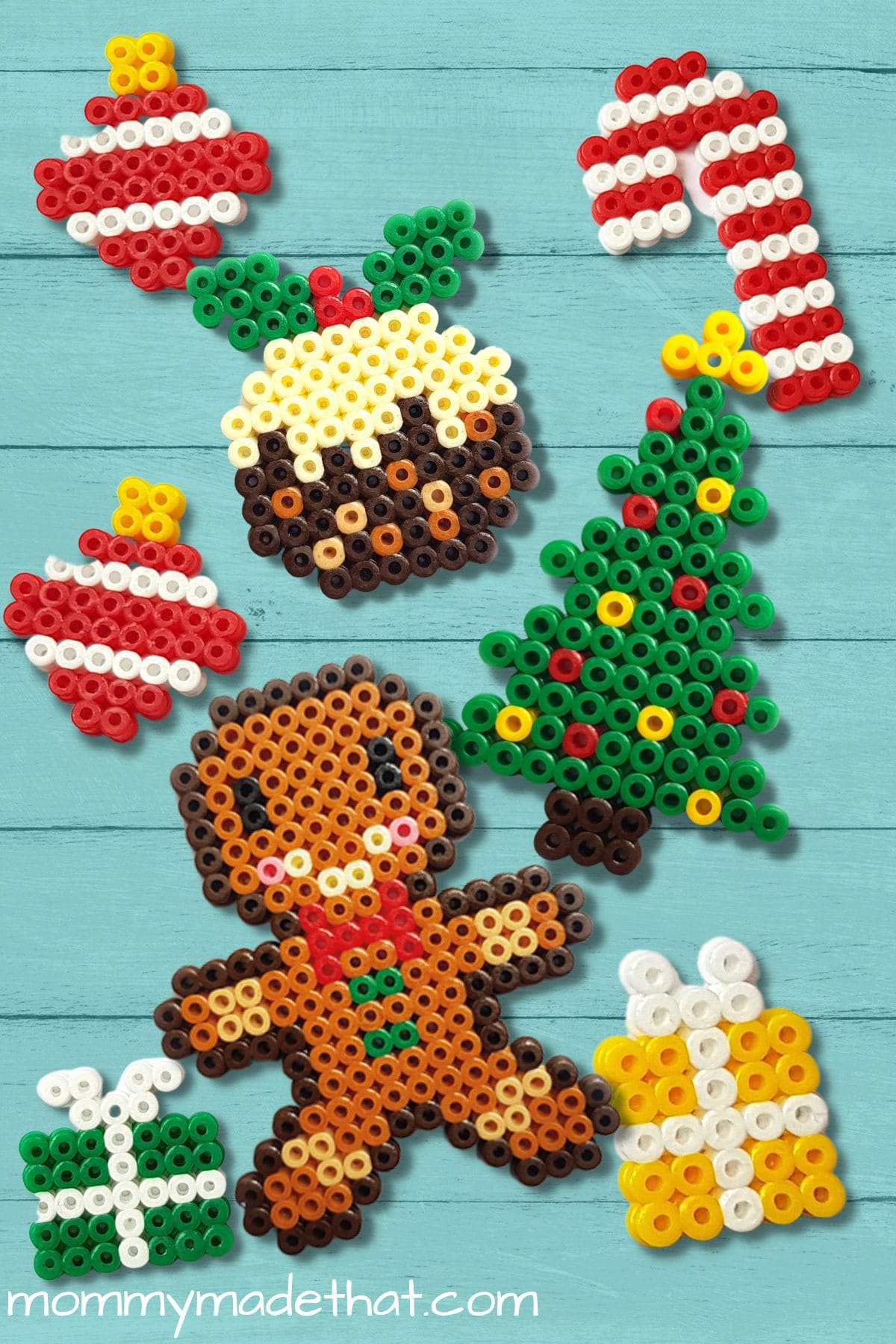 Minecraft Meets Christmas
Minecraft is huge with children these days. If your child is an avid Minecraft gamer and fan, they'll love these Minecraft characters with Christmas hats.
Perler Beads Christmas Tree Ornaments
Look at all the cool things you can hang on your Christmas tree this year.
Jolly Snowman
Housingaforest made this snowman. I just love his happy face. I am sure this little thing will make your tree extra special, too.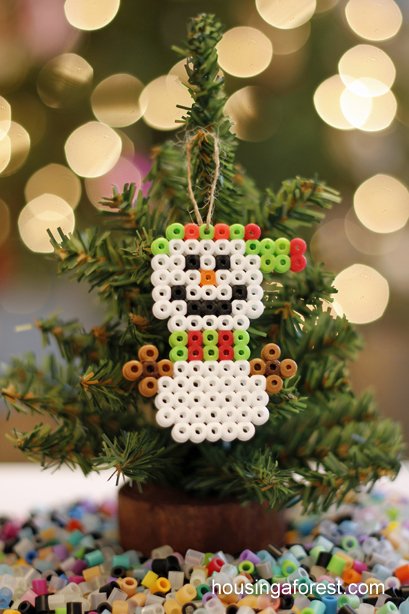 Easy Nativity Scene
This pattern uses Hama beads but you can easily swap Perler beads for it. We can't have a Christmas list without including the Nativity of Jesus.
Assorted Christmas Tree Hangings
Crafter Lisa of the website Cucicucicoo also made Christmas tree décor using Perler beads. You can see just how colorful and attractive they look up on a tree.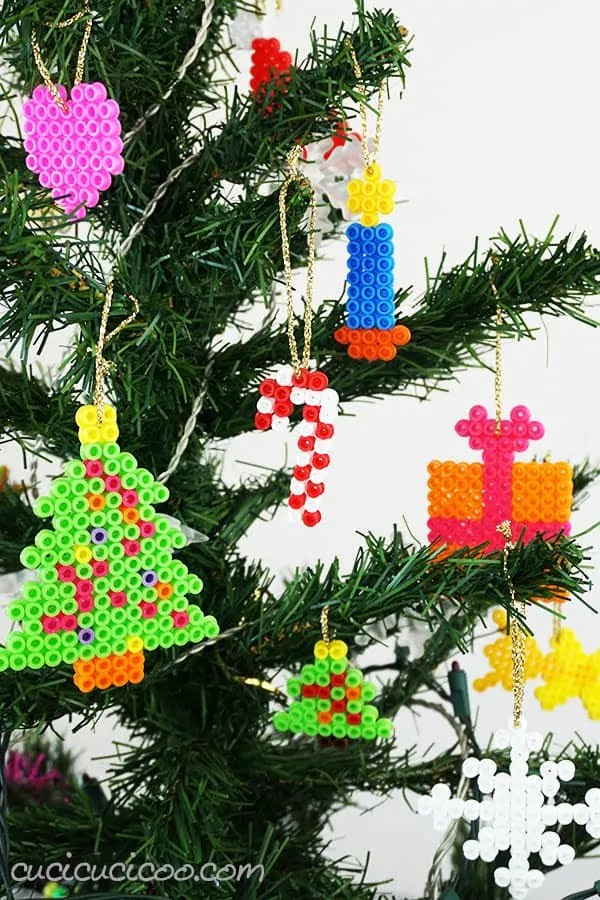 Christmas Ball
Here's another easy pattern for the little ones by Kelly of kellyleighcreates. You can inspire their creativity by encouraging them to design their own little Christmas balls. They will surely love the family Christmas tree this year even more when they see their works on display.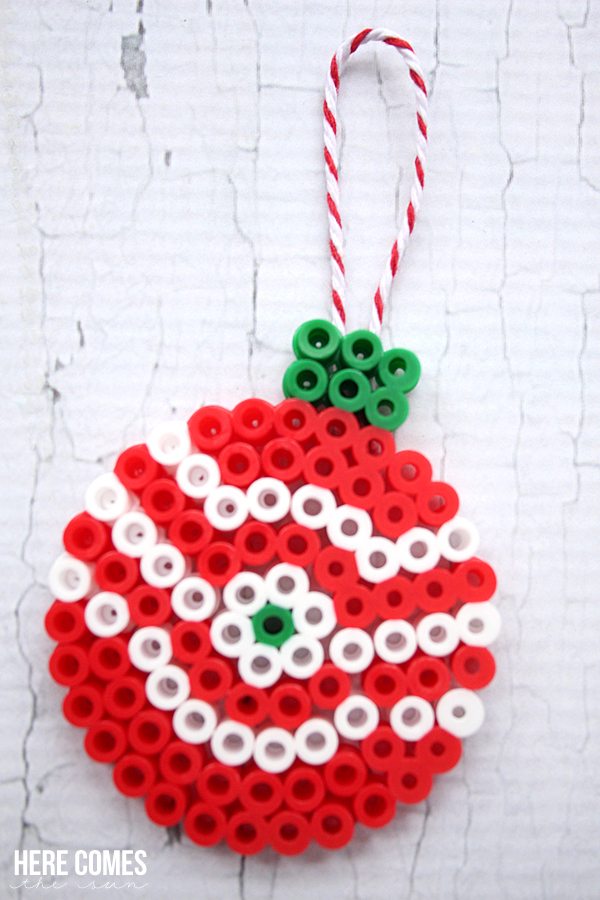 Holly
Teacherscoutmom created this beautiful holly out of red, green, and black Perler beads. The colors really pop and would look great in your home.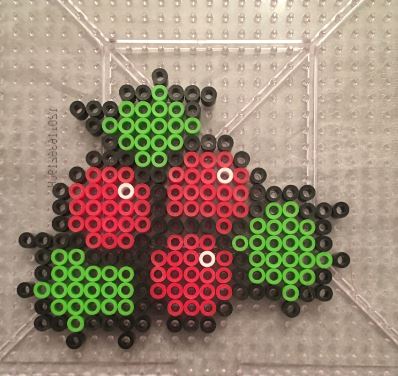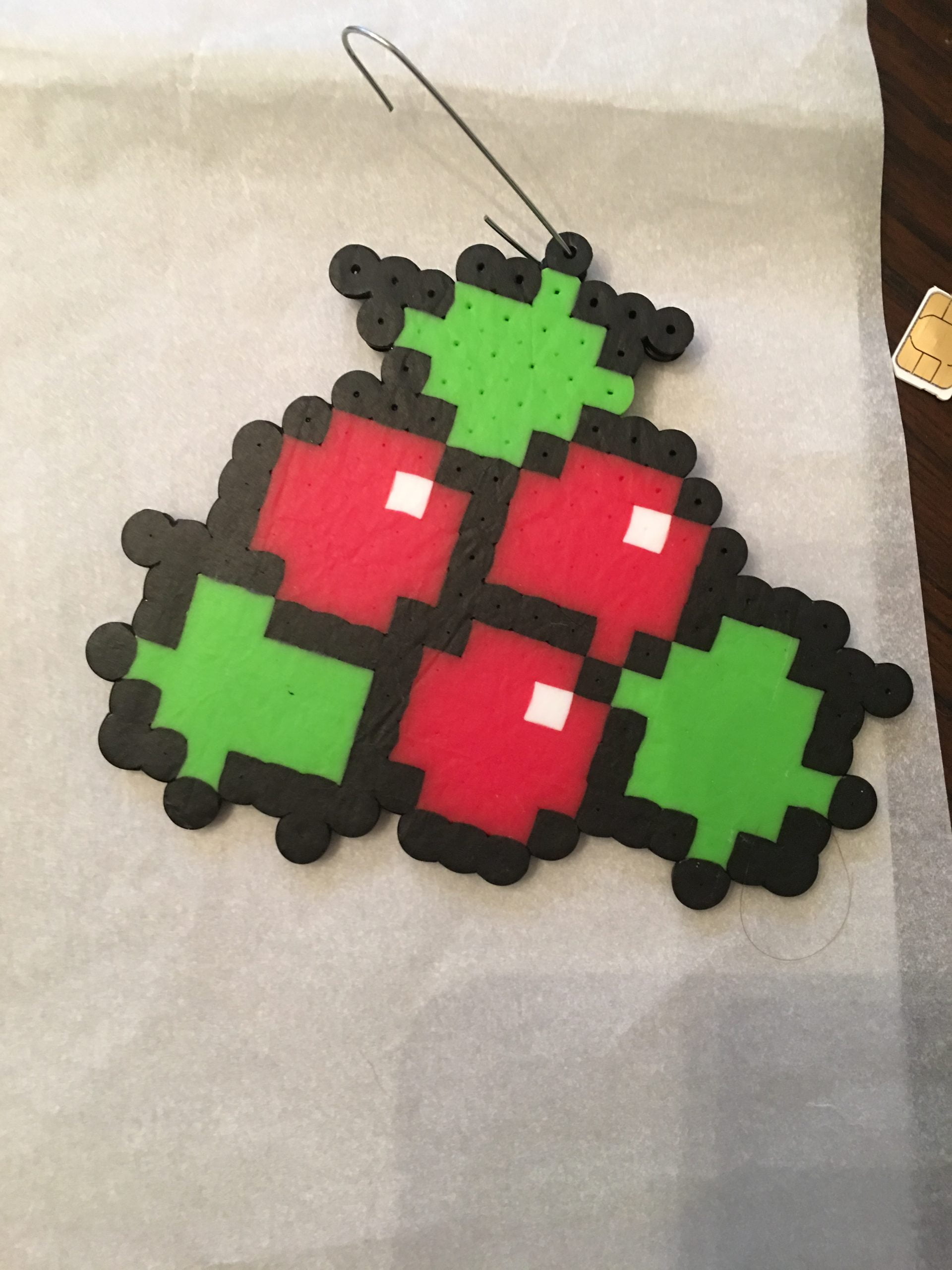 Scandinavian-Style Tree Ornaments
Createforless has these stylish two-toned Scandinavian-style Christmas tree ornaments. You will have to do some stitching to get them exactly like below though.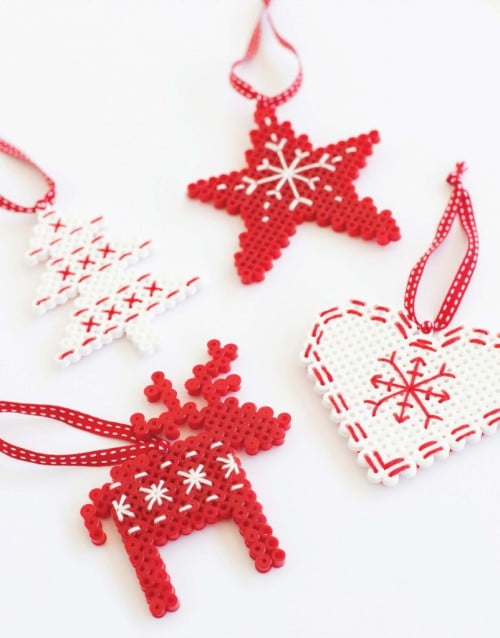 Christmas Ornaments with Hanging Center
I got these patterns from the official Perler website. What I find special about them is that the center pieces are actually floating and hanging by a string. This means that when you put them up, the center designs will be swinging prettily in the breeze.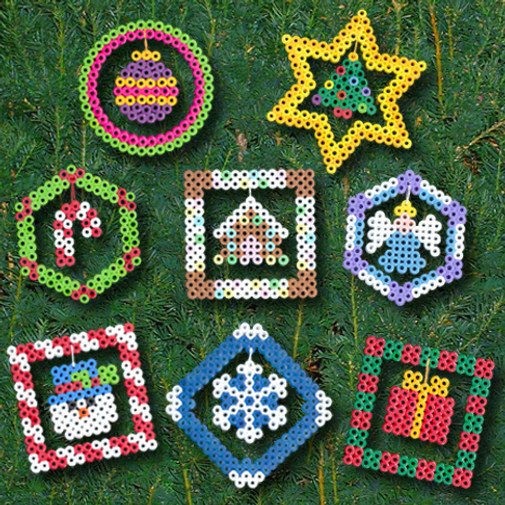 Just like this. Cool, huh?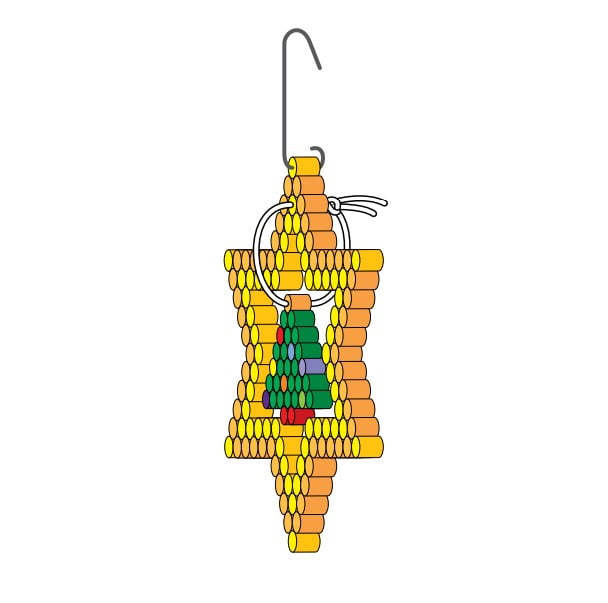 No-Fuse Christmas Trees
Now here's a unique way of using Perler beads. See how the beads are not fused or melted together? Instead, they're threaded onto some pipe cleaner. If you go to the bluebearwood page, they have a step-by-step tutorial for you.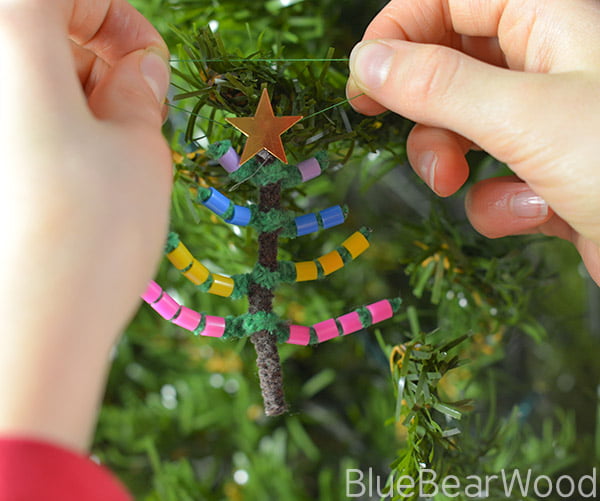 No-Fuse Colorful Snowflake
Our favorite crafting website pinkstripeysocks also made their own no-fuse Perler bead project. It's a giant colorful snowflake!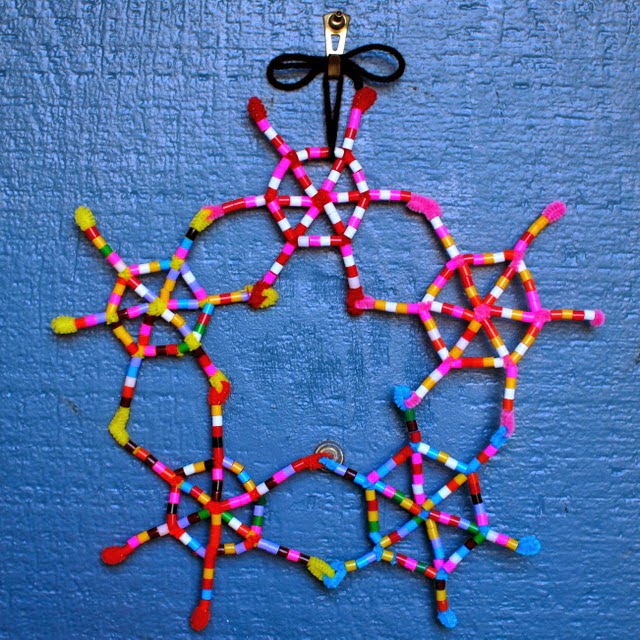 Useful and Practical Christmas Projects
Now let's check out some fun Perler bead projects that you can use or even wear.
Christmas-themed Earrings
Prepare to get compliments when you wear these super cute Christmas earrings. Choose from the Santa design or the wreath design. Or, do both!
Small Christmas Flower Wreath
This pretty wreath can double as a Christmas wreath and an any-day-of-the-year wreath. If you love flowers, this is a very pretty project you can do.
Square Coasters
I find square coasters to be the most stable when choosing designs. There's more room for the glass, and these square designs by realcreativerealorganized are so aesthetic.
Santa Tic Tac Toe
Here's a game your kids can play with their cousins during Christmas parties – a Santa tic tac toe.
Christmas Countdown Dice
Count down to Christmas with this Perler bead dice. You'd have to do quite a few numbers but it's worth it. I especially love the festive green, red, and white colors.
Merry Christmas Garland
Imagine this garland hanging from your fireplace or your mantel. You might have to get started a bit early to get all the letters and figures done.
Mario World Christmas Wreath
This Mario wreath is a great idea for Perler bead projects because you can customize it. Use any hoop or circular ring, cover it with a pretty piece of cloth or paper, and then stick on Perler bead figurines of your choice. It can be your favorite characters, or it can even be cute holiday figures like a Halloween pumpkin or Valentine hearts.
Mario Christmas Wreath – Boss Level Difficulty
Sadly, I can't find the pattern for this one but I just wanted to show you the amazing projects you can make with Perler beads. As the heading says, this is Boss Level stuff.
Amazing 3D Christmas Perler Bead Designs
Red Gift Box
This red gift box is so cute and festive. You can make one and keep it on your desk, or you can make several different-colored gift boxes and put them under a small tree.
3D Christmas Tree
This is the first project we did when we saw all the designs available. Fortunately, we had this exact color green available. It really made the tree stand out together with the red base and red Christmas balls. Definitely try this one with your children. They will have fun putting all the pieces together.
Glass Perler Ball
When I first saw merrimentdesign's Christmas ball, I thought it would be one heck of a difficult piece. It turns out that this isn't really a 3D pattern. The beads were glued onto a Christmas ball with a smooth surface. You can use a glass or a plastic ball as a base for this one. And notice the white beads forming the letter E? It's a nifty way to personalize your Christmas ball.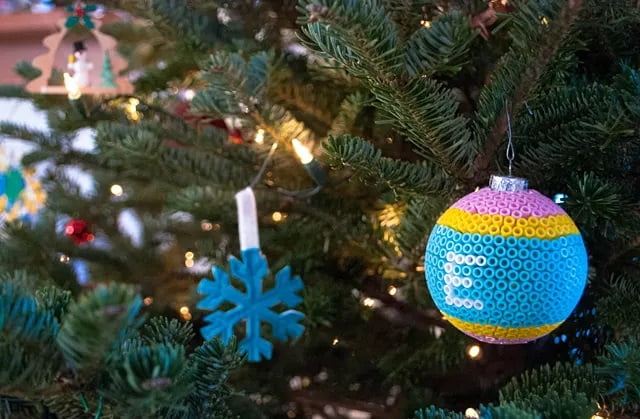 Santa's Sleigh
Isn't this precious? It's a 3D figure of Santa complete with two reindeers, his sleigh, and a gift.
Christmas House
Now how about this candy-colored Christmas house? At first glance, it looks like the candy house from Hansel and Gretel. If you look closely though, you'll see a Christmas lantern on the roof, some Christmas balls on the eaves, a wreath on the door, and of course, that red and white awning.
Beautiful Reindeer
This antlered reindeer standing in a Winter Wonderland scene is simply breathtaking. It's not just a complex piece, but all the design elements are simply beautiful from the little lake to the birds and holly on its antlers.
Video Tutorials
Layered Christmas Ornaments
For those who learn better with a video, here is a great tutorial that shows the step-by-step process of doing Christmas ornaments using Perler beads.
Do share these festive Perler bead designs with your friends and family!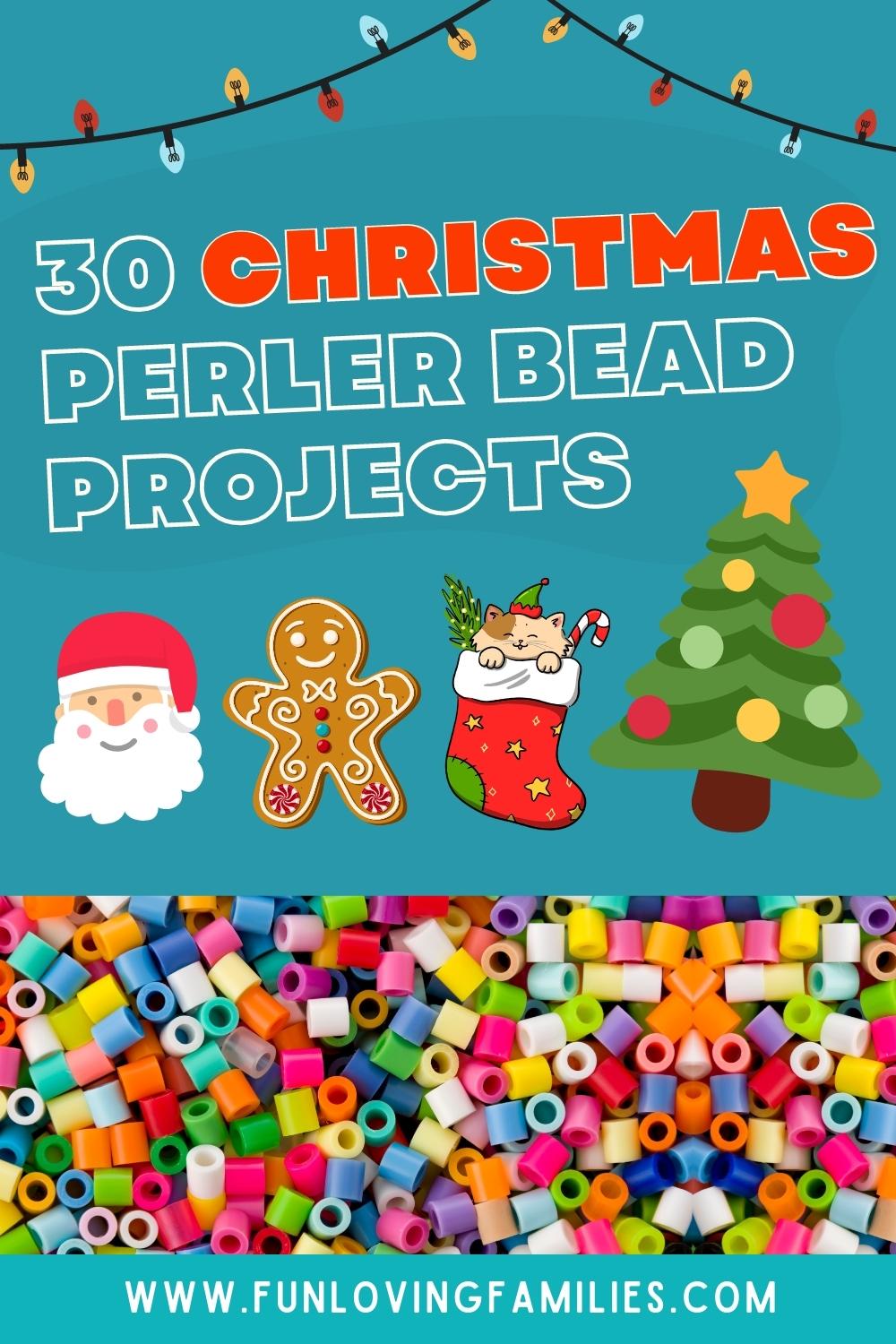 Similar Posts: