Take this printable neighborhood scavenger hunt list with you on your next walk with the kids. They'll have so much fun seeing how many things they can find on the list!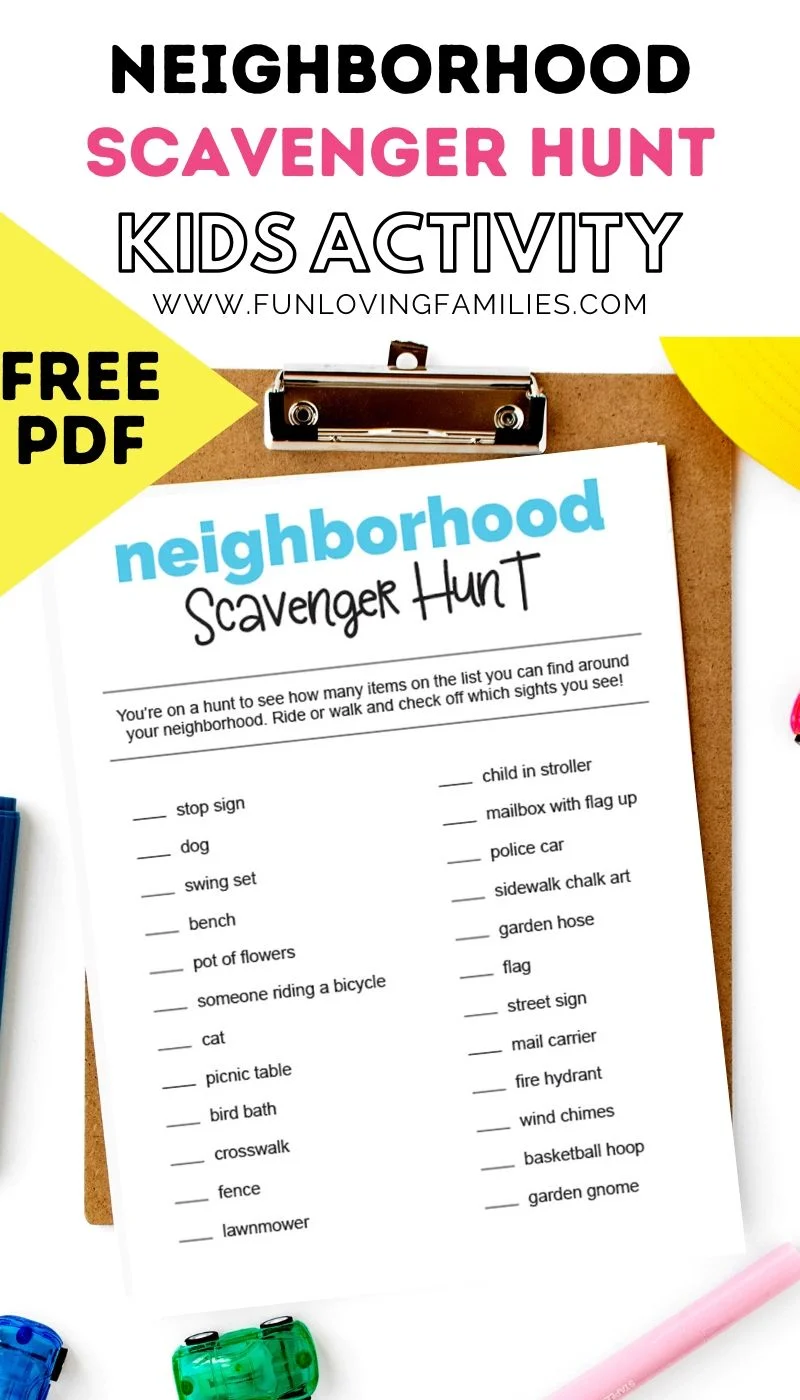 We love doing neighborhood scavenger hunts with the kids and usually do them for big holidays. Every year, we go on a Christmas lights scavenger hunt on Christmas eve. And, since our neighborhood goes all out for Halloween, we also started going on a Halloween scavenger hunt.
Neighborhood Scavenger Hunt
Lately, we've been needing activities to do with the kids closer to home since so many things are closed to the public, and I thought a more general neighborhood scavenger hunt would be a fun way to add more interest in a walk around the neighborhood.
You can do this scavenger hunt in your neighborhood no matter what age your kids are. Just change it up a little depending on if you have older or younger kids.
Toddlers and preschoolers can use the list with the pictures to keep things simple.
Older kids can use the bigger scavenger hunt list on family walks as a challenge to spot everything on the list.
Tweens and teens can separate and go on their own to have a race to see who can find all of the items on the list (or who can find them the fastest). Have them take pictures with their phones when they spot something on the list.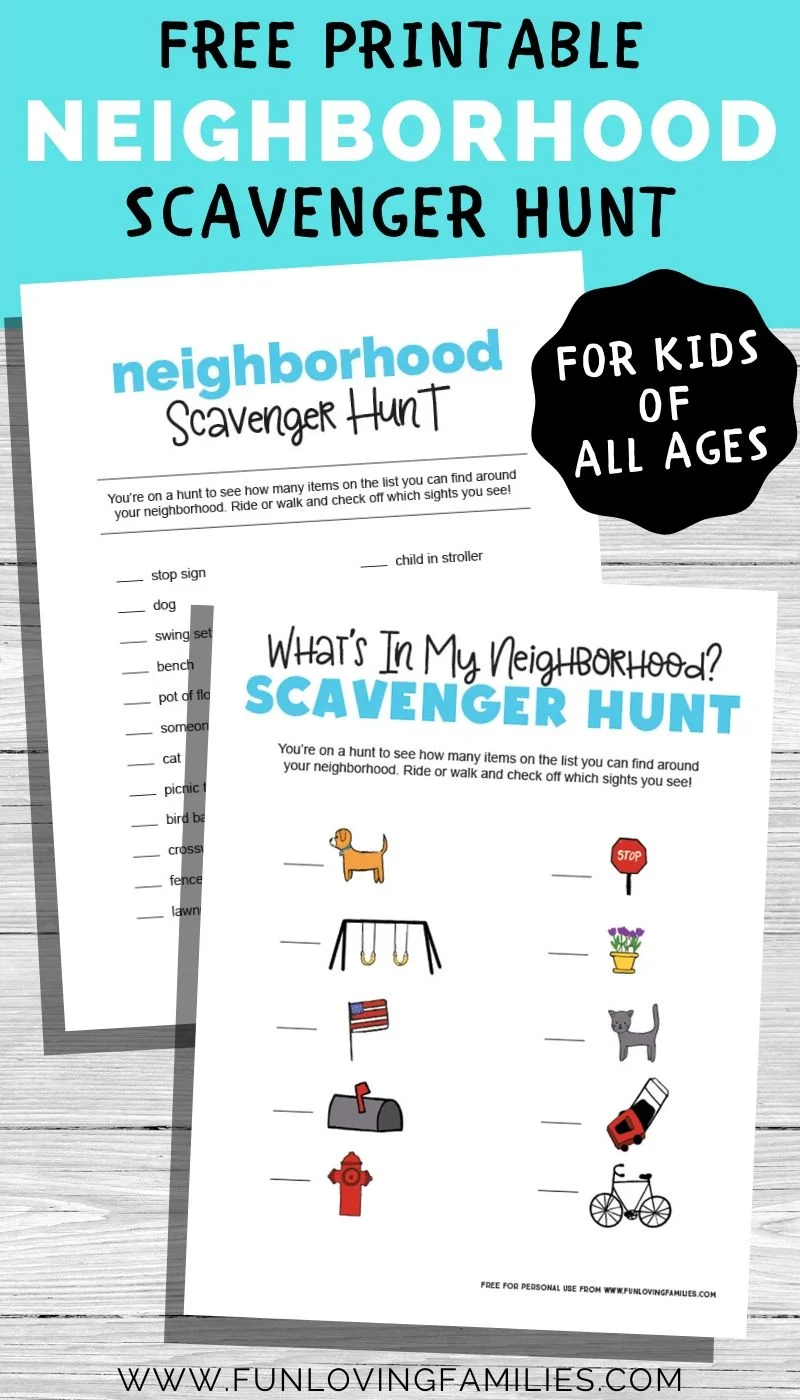 Printable Scavenger Hunt List
We have two neighborhood scavenger hunt lists to choose from so that even the youngest kids can join in on the fun.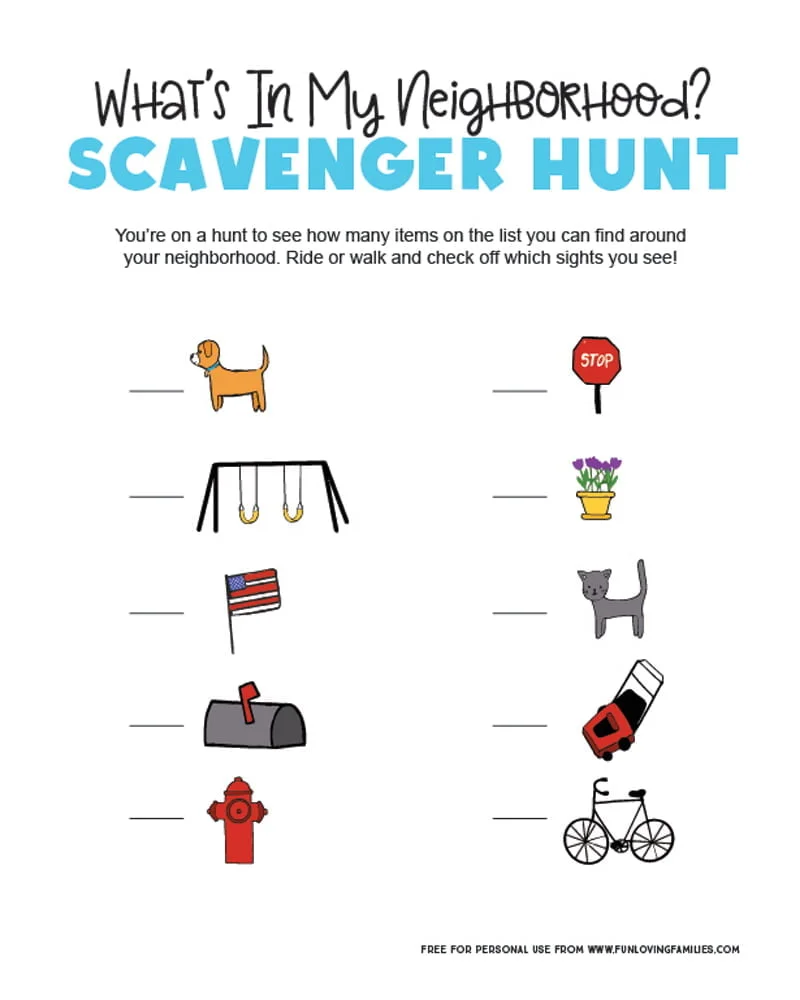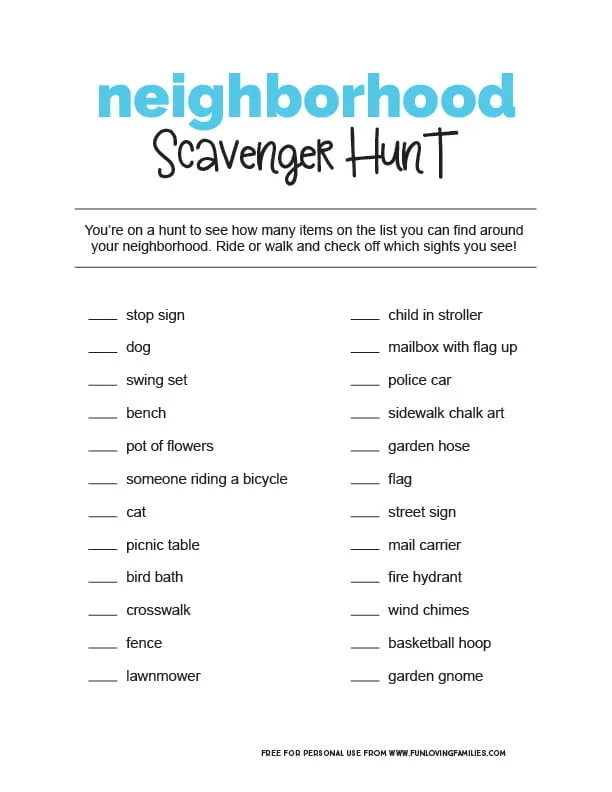 Similar Posts: