You won't believe how easy it is to create stunning gingerbread house displays with these simple gingerbread house ideas and tips from the pros.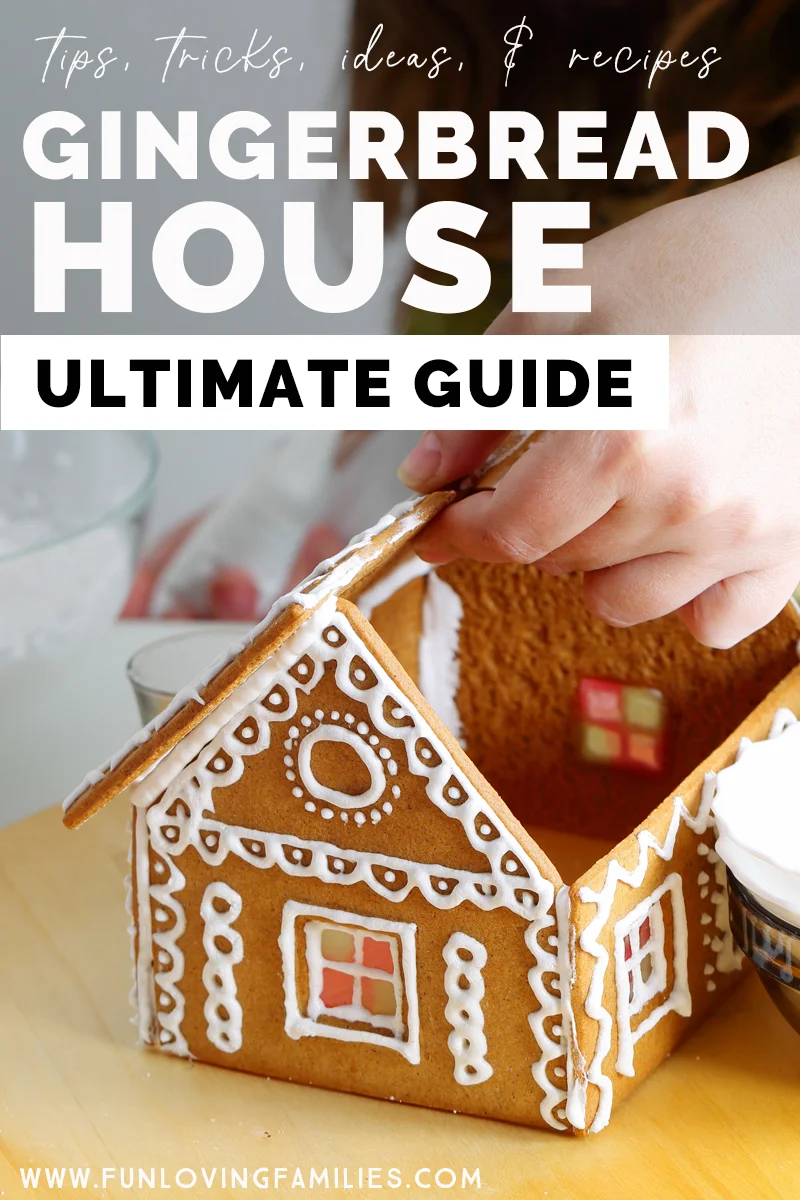 Create stunning Gingerbread houses with these 5 simple tips
Tip #1: Decorate before you assemble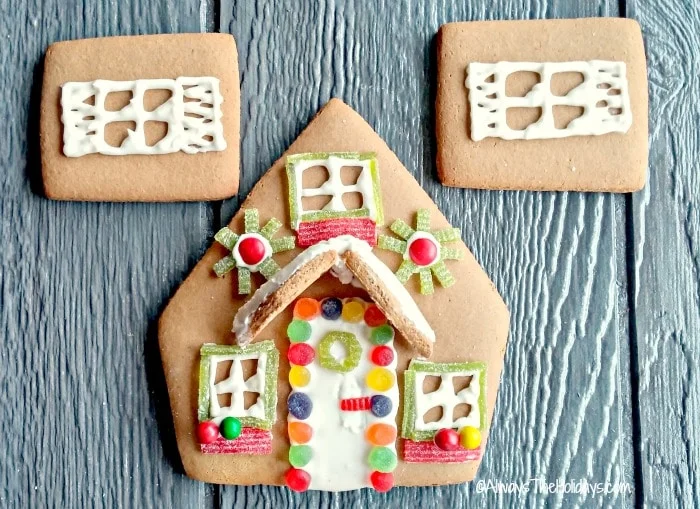 I have never tried this before, but now that I think about it, I can totally see how much easier it would be to decorate first and then assemble the house.
If you're using a lot of piping or intricate decorations on your pieces, it will be much easier to decorate with the house still in it's flat form.
Once you have your decorations, go ahead and glue the sides together then the roof.
Tip #2: Make the Strongest Icing "Glue"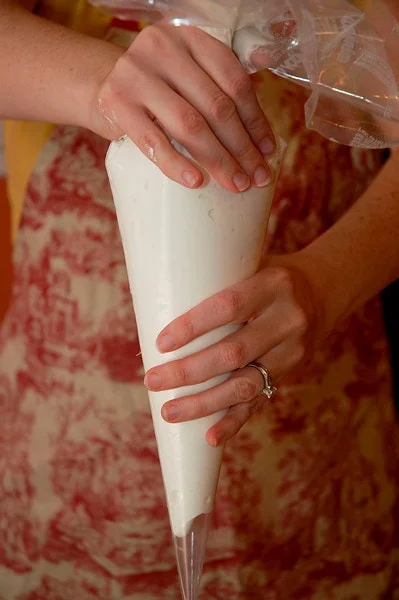 Have you ever had a gingerbread house fall apart or cave in while you're putting your finishing touches on?
You need a strong icing for your home construction, whether you're using store-bought kit or a homemade gingerbread house.
Tip #3: Choose Big Candy for Big Impact
Candies that are big and showy are perfect for making eye-catching gingerbread house displays without relying on piping skills and hours of intricate work.
Check out these examples of big candy making light work of decorating a gingerbread house:
Marshmallow Rope Roof from The Gingerbread Journal: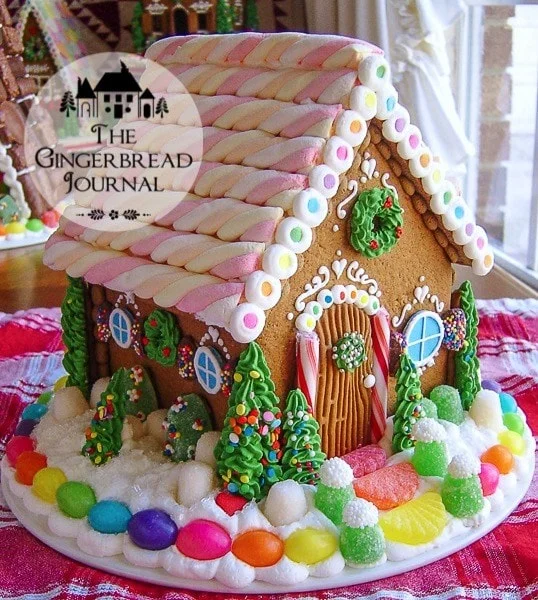 Large Swirly Lollipops from Sweetopia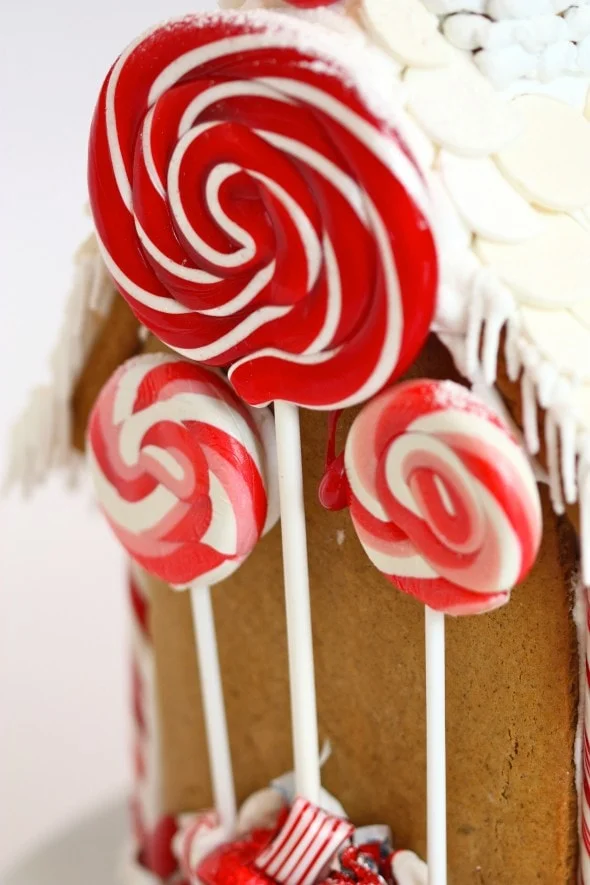 Tip #4: Keep your Icing Workable by Covering with a Damp Cloth
The icing is one of the most important components of your gingerbread house. It's used to hold the house together, to glue your colorful candies into place, and can be used as a stand-alone decoration when piped onto roofs and such.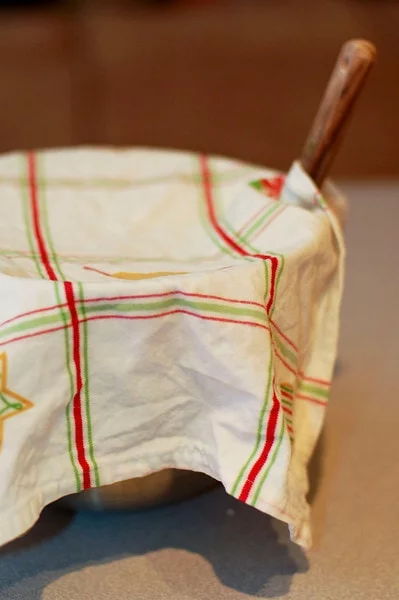 The gingerbread icing is meant to harden so that it does it's job well. However, the last thing you want when you're making your beautiful gingerbread house is for the icing to harden before you're ready.
The Frog Prince Paperie shares this tip for keeping icing form hardening: place a damp cloth over your bowl of icing so that it will stay the right consistency for decorating and gluing.
Tip #5 Use Store-bought fondant for custom Gingerbread House Decorations
(This post contains affiliate links which means I may earn a small commission if you click a link and make a purchase. As an Amazon Associate I earn from qualifying purchases.)
Use a plain white tub of fondant to create custom decorations for your gingerbread house. The fondant is perfect because you can dye it any color you need, and either cut or roll into the shapes you need.
In this gingerbread house, fondant was used for the roof, the candles, the window treatments, door, and the Christmas trees: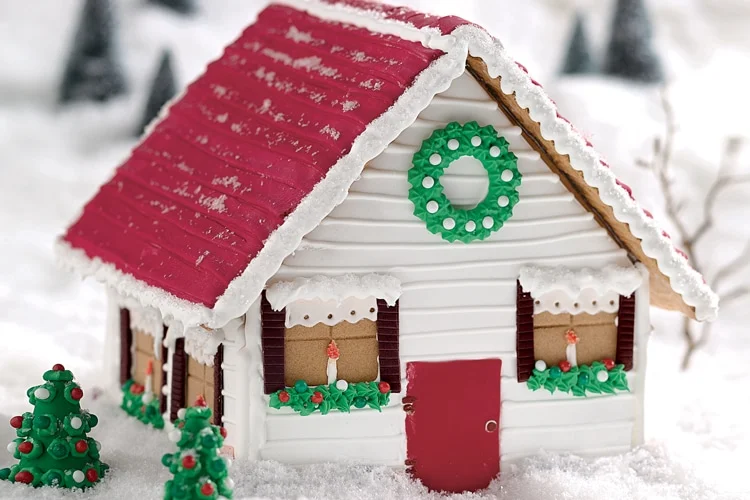 This snowman from Sweetopia is made from rolled fondant: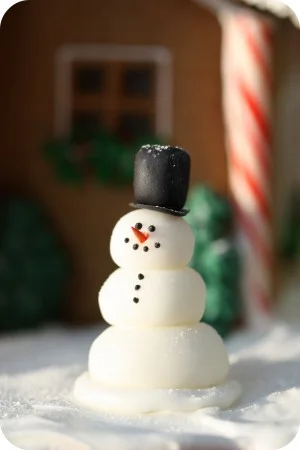 Now that you have these pro tips under your belt, you can get started on making your own amazing gingerbread houses (we make them every year as a part of our Christmas traditions!). Keep reading for more great DIY Gingerbread House resources. I've done the legwork for you and I found the best gingerbread house recipes and inspiration on the web.
5 Homemade Gingerbread House Recipes
I have only ever used gingerbread house kits (like this one) in the past. But after seeing some of these homemade recipes, I think that making my own gingerbread house would be totally doable.
In fact, if you plan on hosting a gingerbread decorating event, you will save money by making your own. Plus, making your own gingerbread house from scratch offers the most creativity for making the size and shape you like the best.
1. Standard Gingerbread Recipe
2. Gluten Free Gingerbread Recipe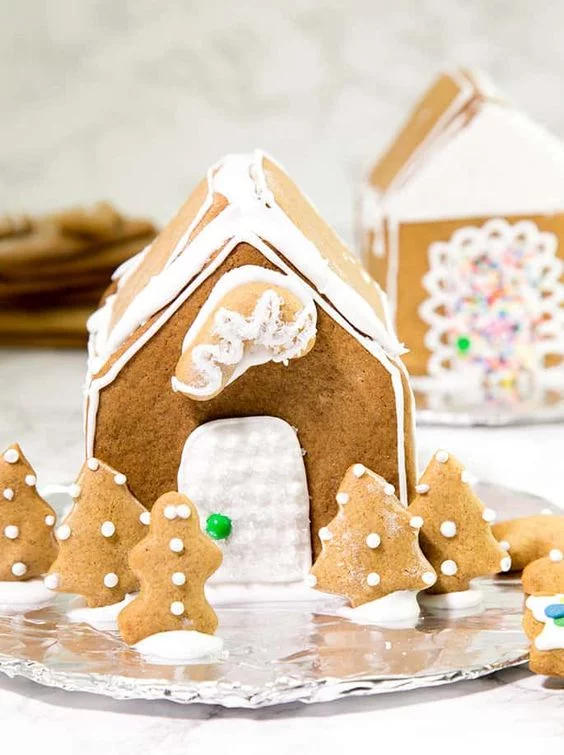 3. Construction Grade Gingerbread Recipe (hard to break)
4. Vegan and Gluten Free Gingerbread Recipe (Can be used to make gingerbread house)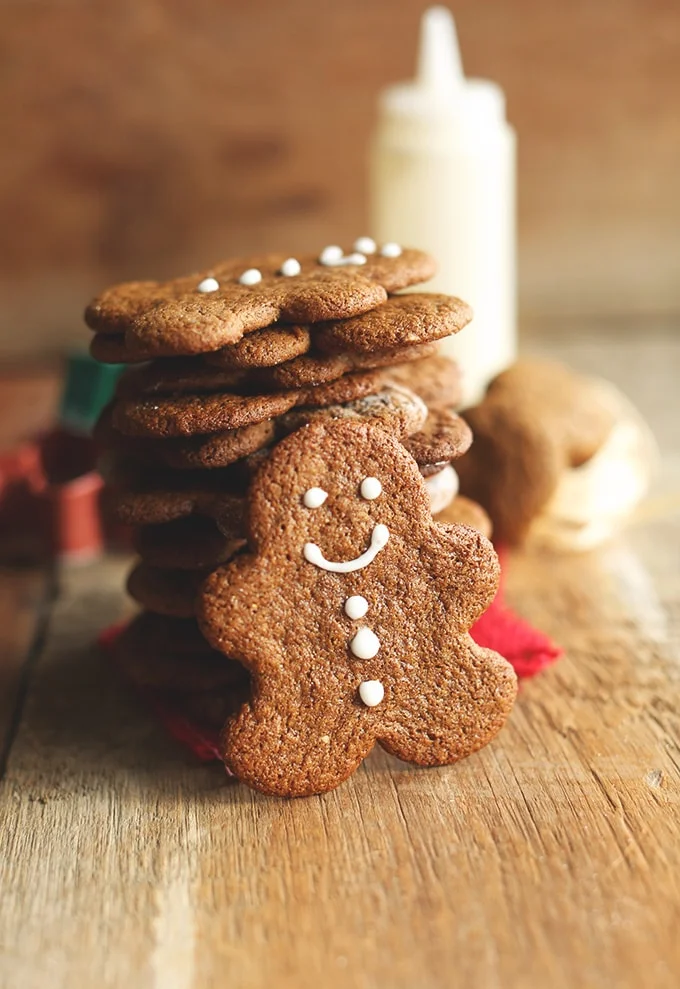 5. Don't like ginger but still want to make and decorate a house? Try this chocolate "gingerbread" house.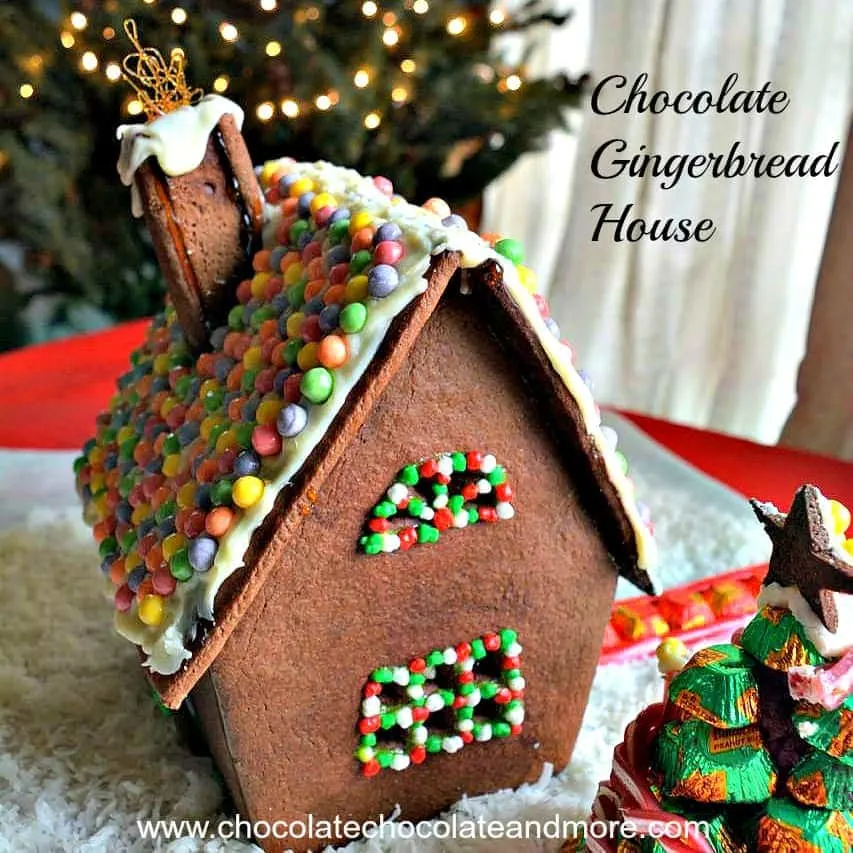 5 Free Printable Homemade Gingerbread House Templates
If you aren't using a gingerbread house kit, you'll need to cut your own house pieces.
One simple option is to buy a gingerbread house cookie cutter that you can use every year. Or, take a peak at these free gingerbread house templates in a variety of shapes and sizes:
1. A-Frame Gingerbread House Template
2. Standard Gingerbread House Template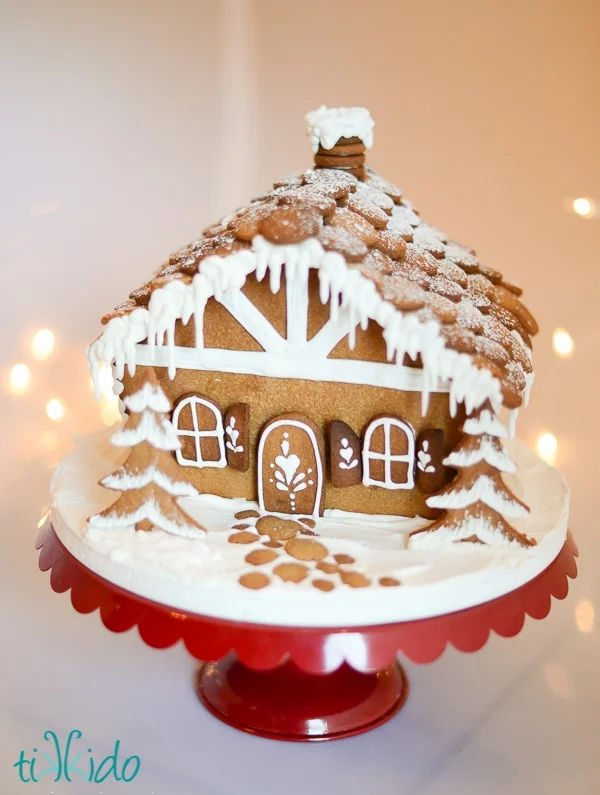 3. 3.5″ X 4.4″ Gingerbread House Template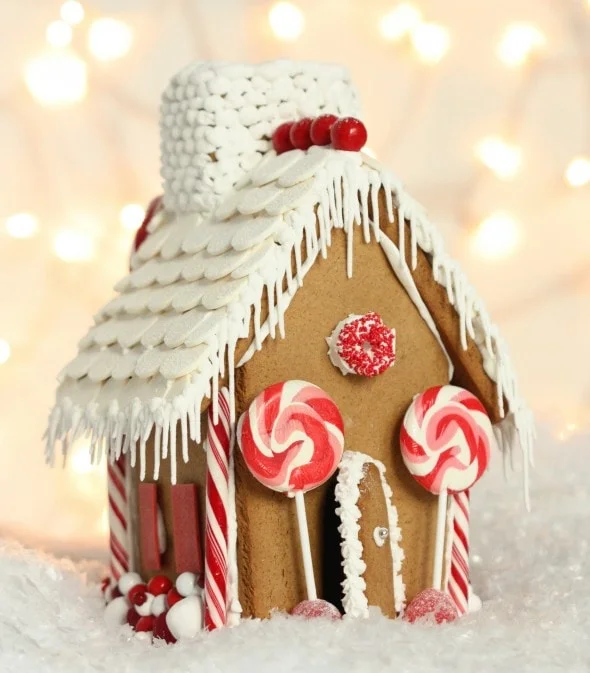 4. Larger Gingerbread House Template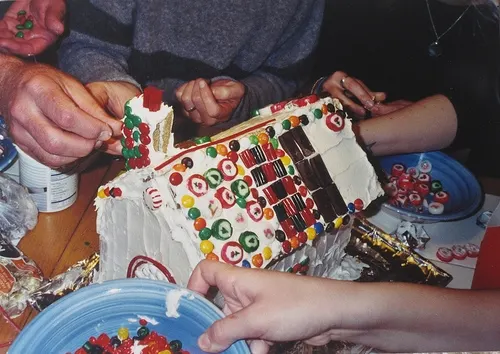 5. Mini Gingerbread House Template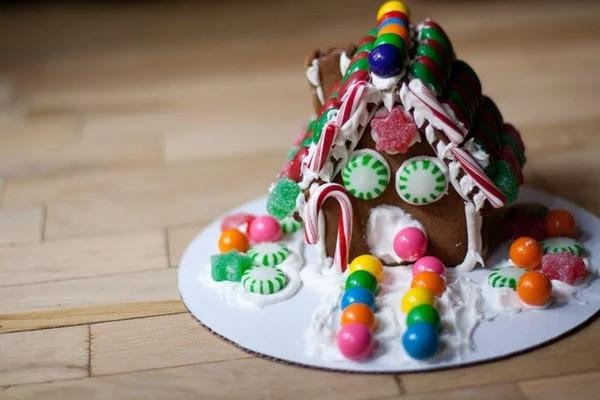 5 Different Gingerbread House Ideas for Rooftops that Shine
The roof is one of my favorite parts of the gingerbread house because there are just so many ways to go about decorating it. Do you really get into hand-piping details? Or, are you more into finding creative candy covers for your gingerbread roof?
Here are some gingerbread house ideas for rooftops to get your wheels turning: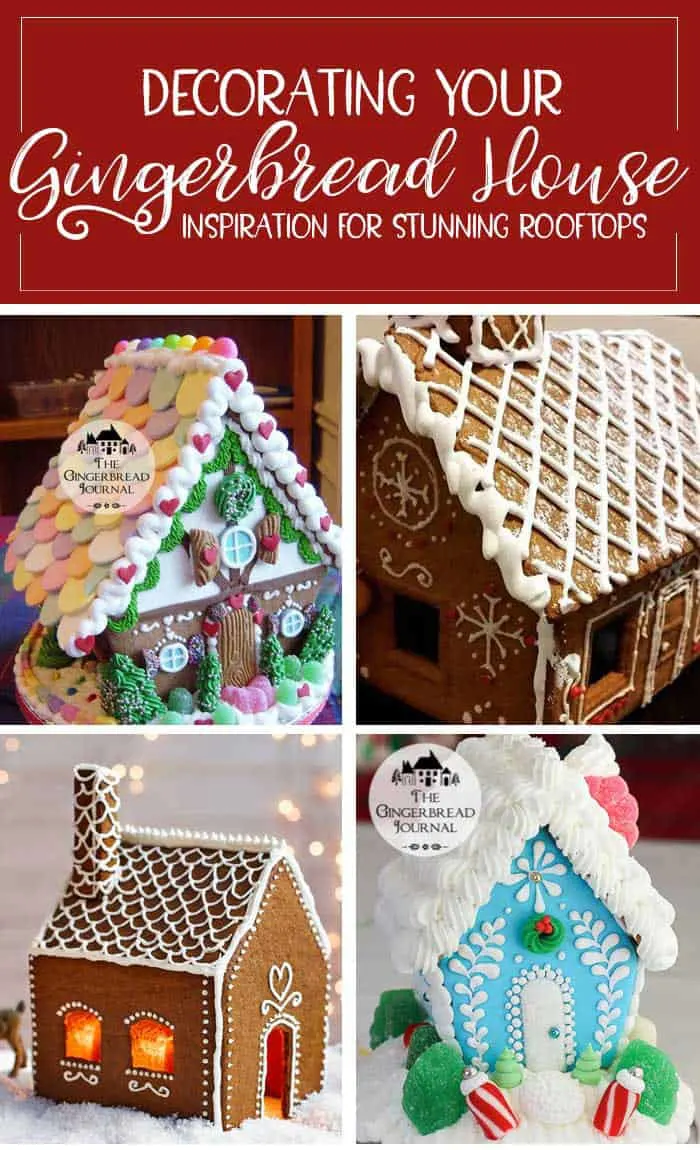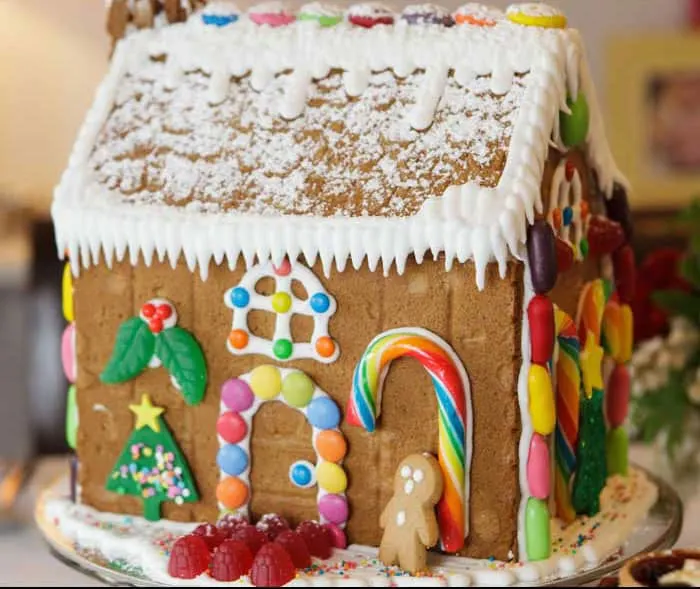 1. Neko Wafer Candy Rooftop from The Gingerbread Journal
2. Lattice Iced Roof from Cloud Berry
3. Scalloped Roof from Tesco
4. Fluffy Piped Icing Roof from The Gingerbread Journal
5. Powdered Snow Topped roof from Vanilla Pod Cafe
Similar Posts: