Download these free printable last day of school signs (updated yearly!) to celebrate the end of another grade. Perfect for end of the school year photos!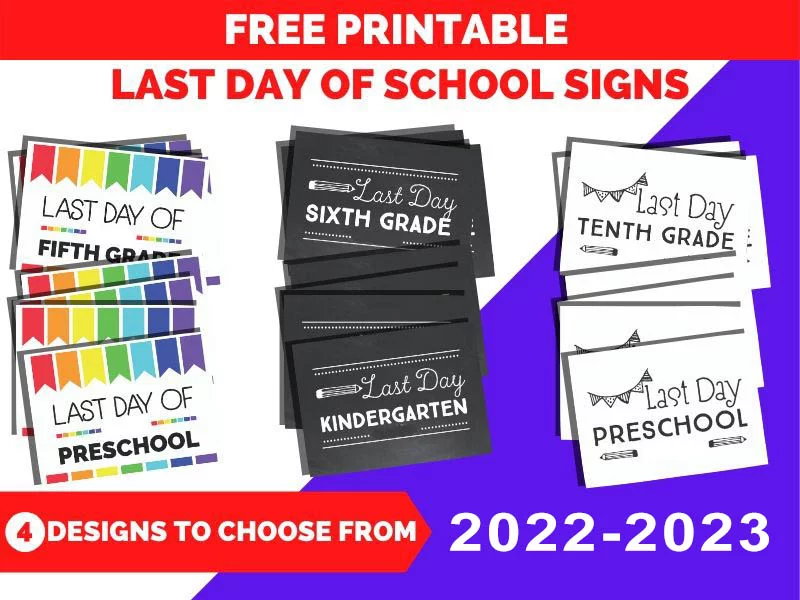 Are you ready for Summer yet? We're deep into Spring but we're still having freezing temps in forecast this week!
I'm so ready for warmer weather and laid-back days with the kids so I knew it was time to make some new signs for the last day of school.
We love taking these photos on the first and last days of school. They're fun to look at over the years, and I love to include them in our yearly family photo books.
When you're ready to print these, just find the download link below for the signs that you'd like to use this year.
(Need signs for First Day of School? You can find our First Day of School printables here.)
New Last Day of School Signs for 2022-2023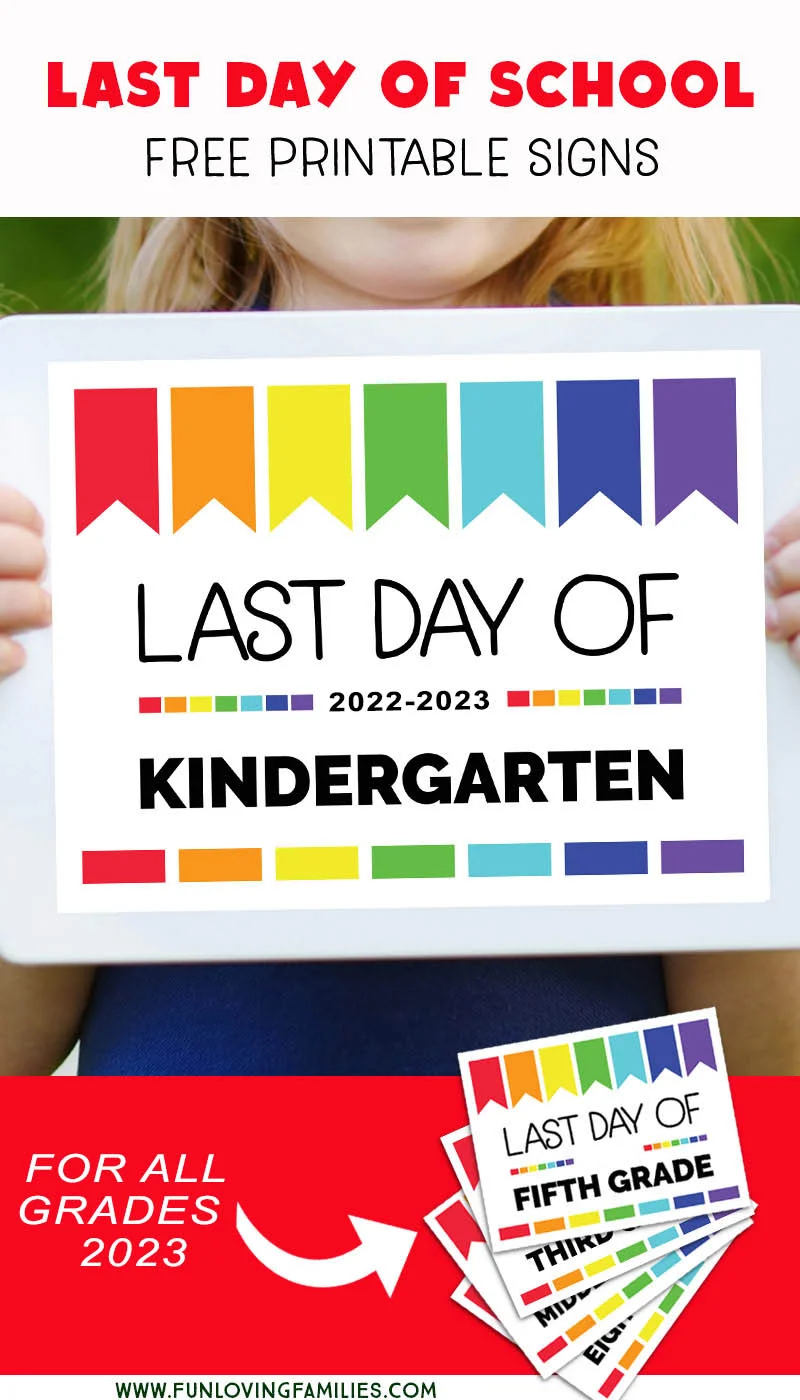 If you used our new signs for the first day of school this year, then these last day of school signs will match perfectly. You can use the button below to get the colorful signs like in the picture above.
More Last Day of School Printables
I really enjoy making several of these each year. Be sure to check out these other signs from previous years. I have updated the downloads to reflect the latest school year (2022-2023). You'll find the download link for each set of last day of school signs underneath their respective images.
Last Day Chalkboard Signs
These chalkboard signs have been popular since I made them a few years ago. This set goes from Kindergarten through twelfth grade.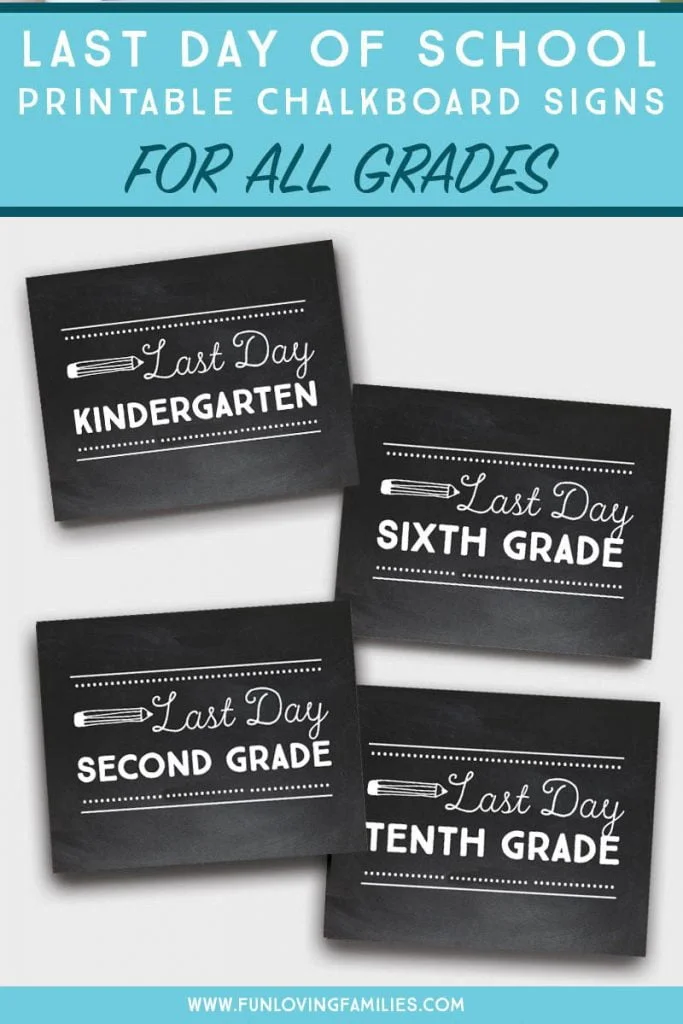 Last Day of School "Rocked" Signs
Did this year totally rock for your kid? Then print one of these signs and celebrate the end of a fantastic year!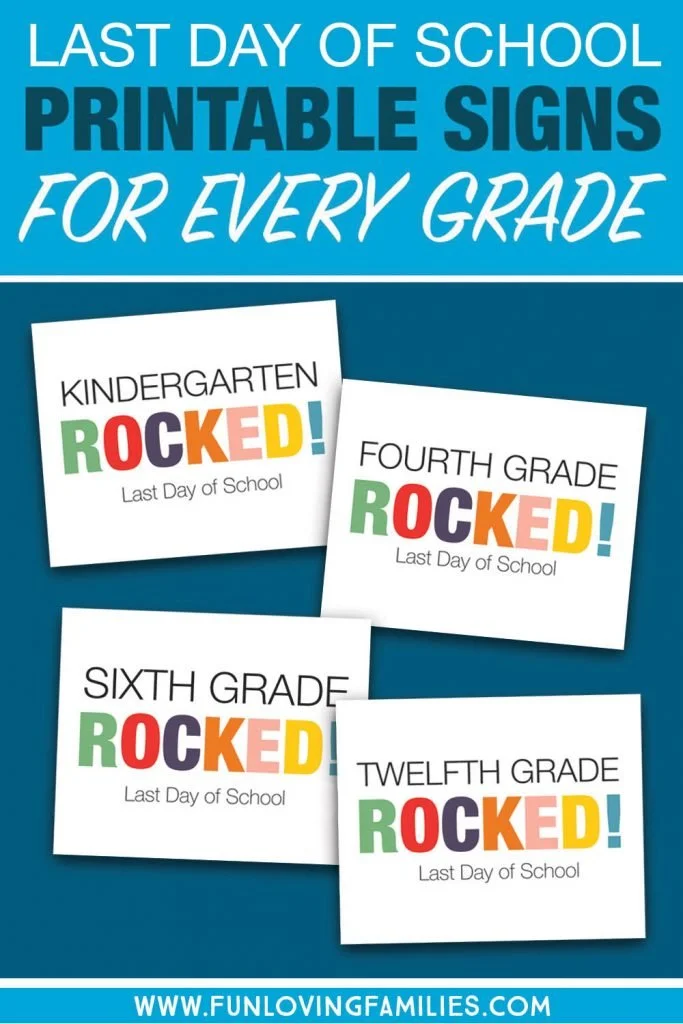 Black and White Signs
This was the first set I made a few years ago and is a simple black and white design with pencils and flags. This set of last day of school signs is great for saving on ink since it's just black and white.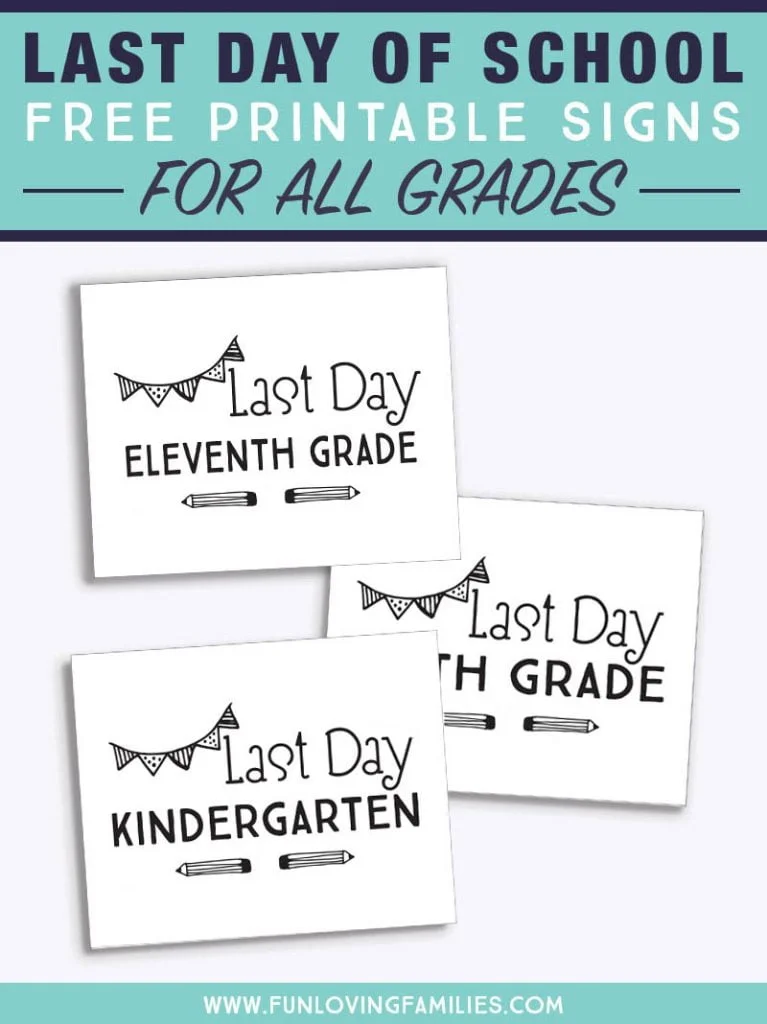 Similar Posts: