Looking for a simple but special Father's Day gift from the kids? Download our free Father's Day questionnaire printable for Dad or Grandpa. It's so sweet and makes a wonderful keepsake gift. Up to date for 2023.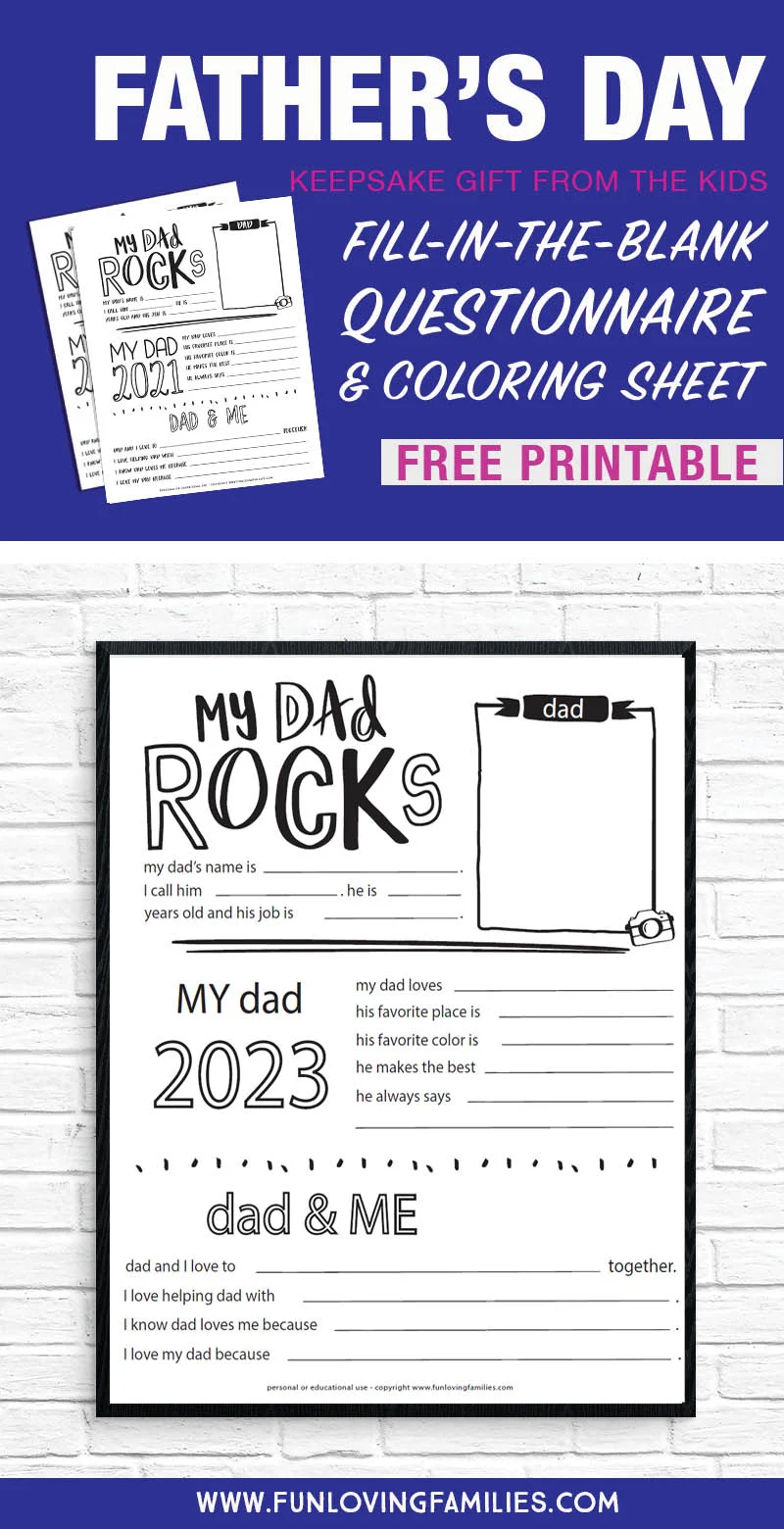 I hope everyone had a fabulous Mother's Day!
We went out of town to visit family and their sweet little newborn baby girl. Have you held a newborn baby lately? It's been a while for me, and I had forgotten how tiny they are!
My family made sure that I had a nice day, but we were really all about celebrating this new mama and helping her family have a smooth transition.
Now that I've had a chance to have my own special day, I'm ready to start planning something for dads!
I had a lot of interest in the Mother's Day questionnaire I created, so I decided to revamp it for Father's Day. I also plan on making a version for Grandpa so that everyone is covered.
Related: Be sure to also visit our Father's Day handprint ideas for more special creations from the kids.
Download the Father's Day Questionnaire Printable PDF
Kids can draw their own portrait of Dad in the photo square. If you have little ones, you can help them out by asking them the questions and filling in the blanks for them.
Older kids will be able to answer the questions on their own. And everyone can color and decorate the sheet as they choose.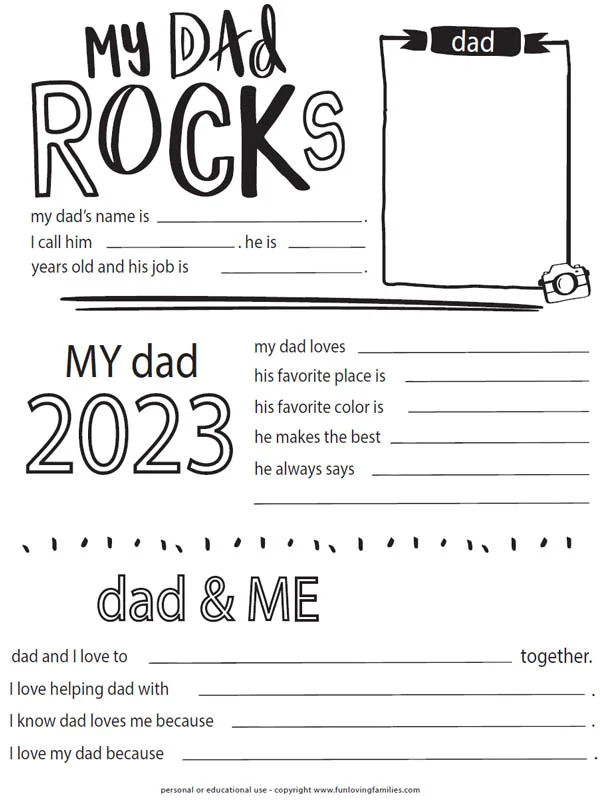 Grandpa Questionnaire
So many of you loved the new Grandma questionnaire I added for Mother's Day, so I went ahead and added this version for Grandpa!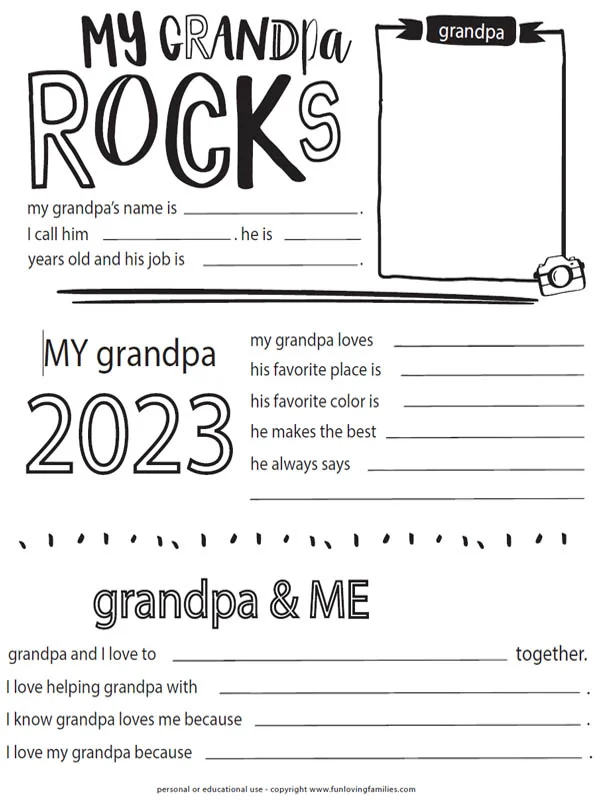 More Gift Ideas for Dad
(This post contains affiliate links which means I may earn a small commission if you click a link and make a purchase. As an Amazon Associate I earn from qualifying purchases.)
Geek Dad Book
Great book filled with interesting projects and activities for kids and dads to do together.
Dad's Book of Awesome Projects
More DIY projects that are fun for Dads and kids to do together.
Dad Joke Book
Because Dad jokes are simply the best and we all love a good groaner every now and then.
Similar Posts: