Use our free printables to create a special handprint gift for Dad. We've included four Father's Day handprint ideas, and also some for Grandpa! Just download the printable and add your handprint for an easy keepsake gift Dad will love.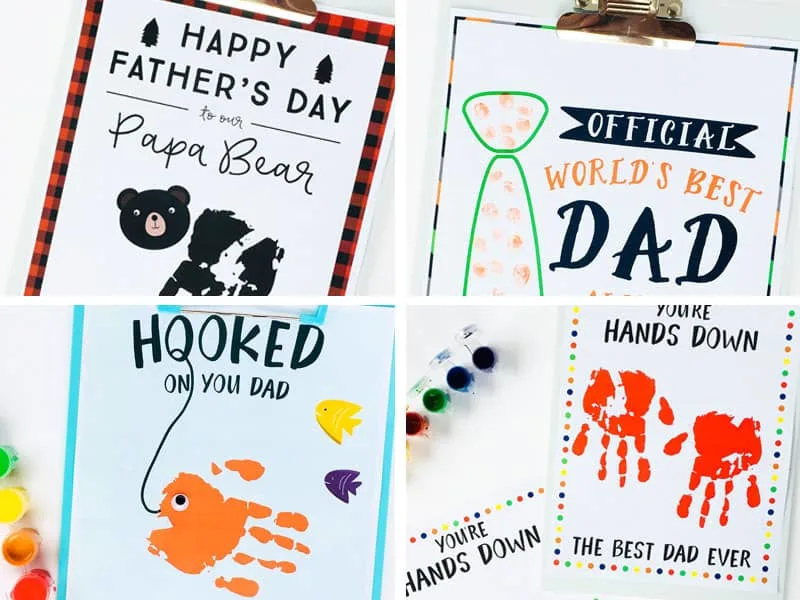 Father's Day is just a few weeks away! Do you have big plans for the Dad in your life? We usually keep things simple and try to find small, meaningful ways to show my husband how much we appreciate him.
When the kids were smaller, we did a LOT of handprint crafts. They're fun for the kids, make a wonderful keepsake, and they're easy to create.
I went ahead and pulled together some Father's Day handprint ideas and I hope one of them fits your family. The beauty of these is that all you need is some paint or ink and your child's hand. They also happen to come in handy if you've waited until the last minute and need something quick!
And, I've included some Grandpa options as well so everyone is covered!
Happy Father's Day to Papa Bear
Do you have a Papa Bear at home? Grab some black paint and make a handprint (without the thumb) to make the body of the bear in this Happy Father's Day print.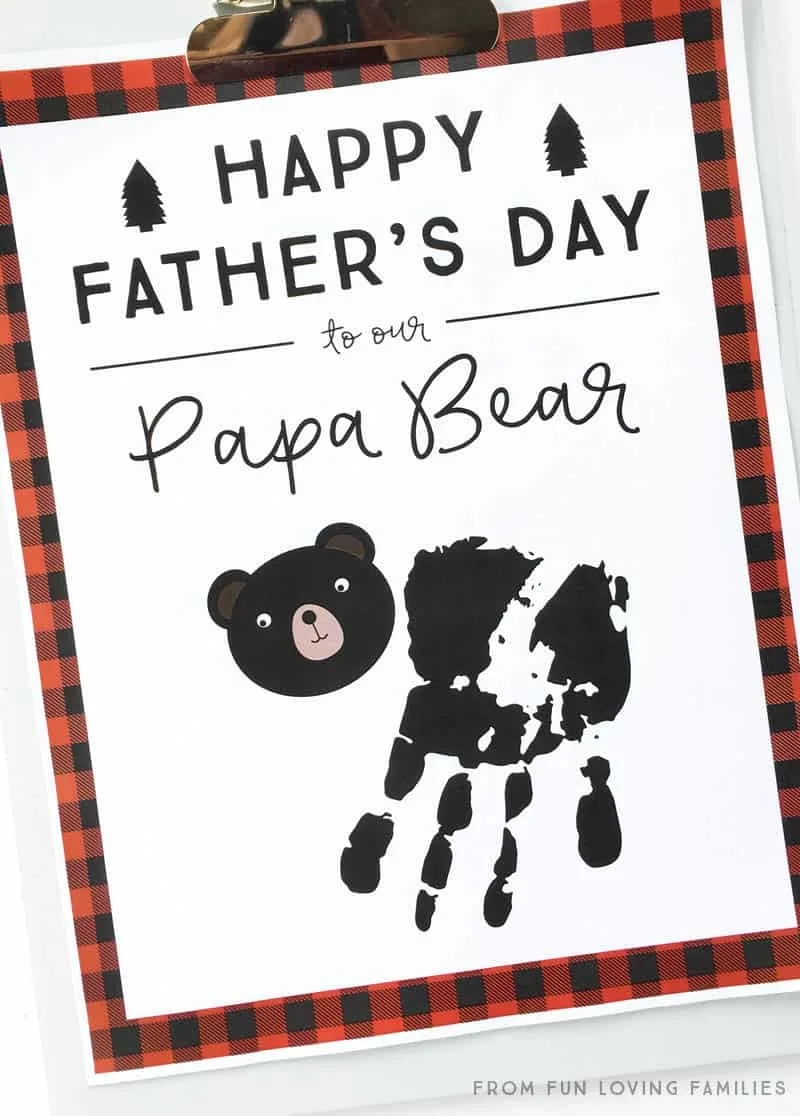 Official World's Best Dad Award Printable
Give Dad this official World's Best Dad Award! Decorate the tie with colorful fingerprints for a personalized touch that only the kids can give. We used our Kwik Stix paint stick to keep things from getting messy and it worked great.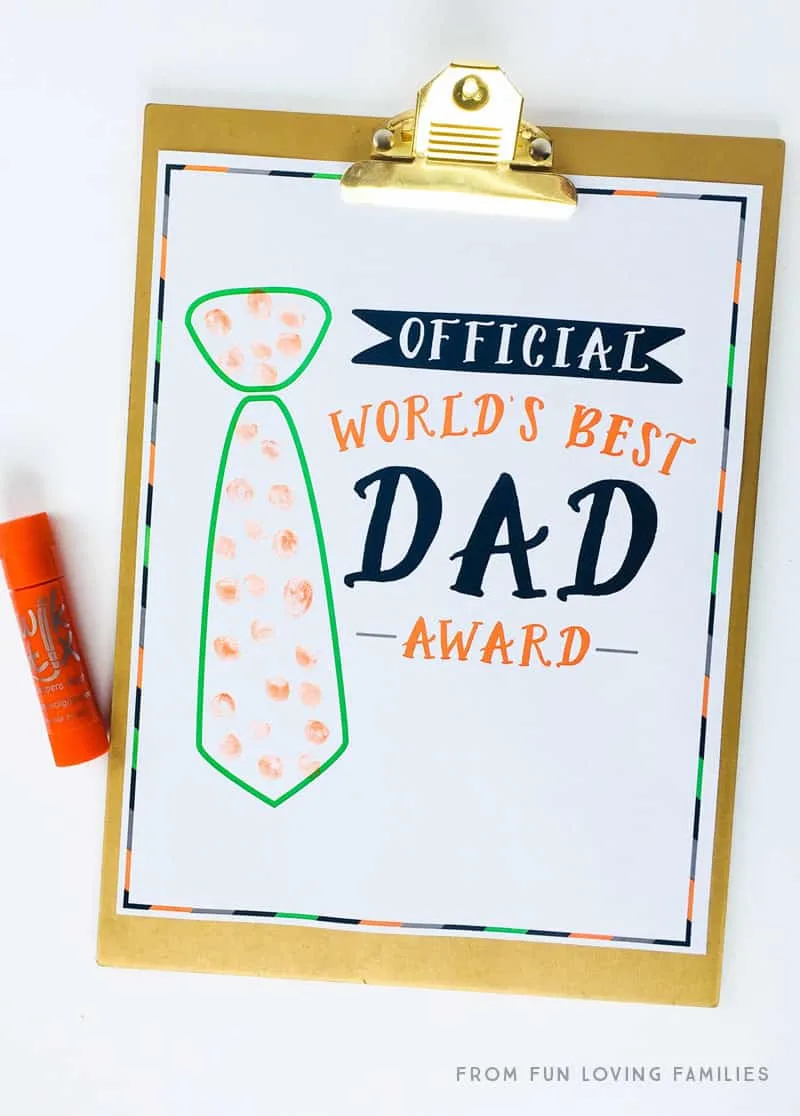 Hooked on You Dad (or Grandpa) Handprint Craft
We made a Hooked on Dad handprint craft just like this for Grandpa one year. He loved to fish and the kids always went fishing when they visited, so it was the perfect gift for Father's Day from the grandkids. I've created a printable for Dad and Grandpa, so you can make it for whichever one you choose or both! Use the printable and add your own handprint. You can draw on a face or add a googly eye for fun!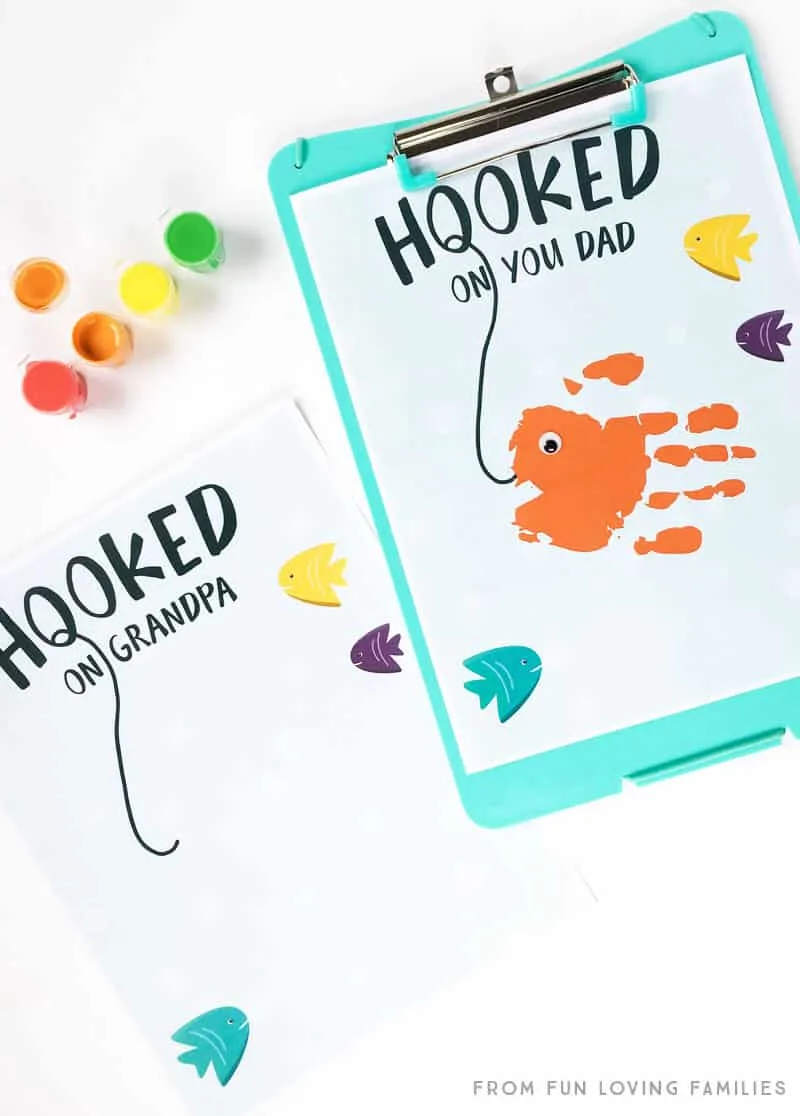 Hands Down Best Dad (or Grandpa) Handprint Craft
If you have more than one child, this would be a great print to try to fit a few hands on, especially if their on the smaller side.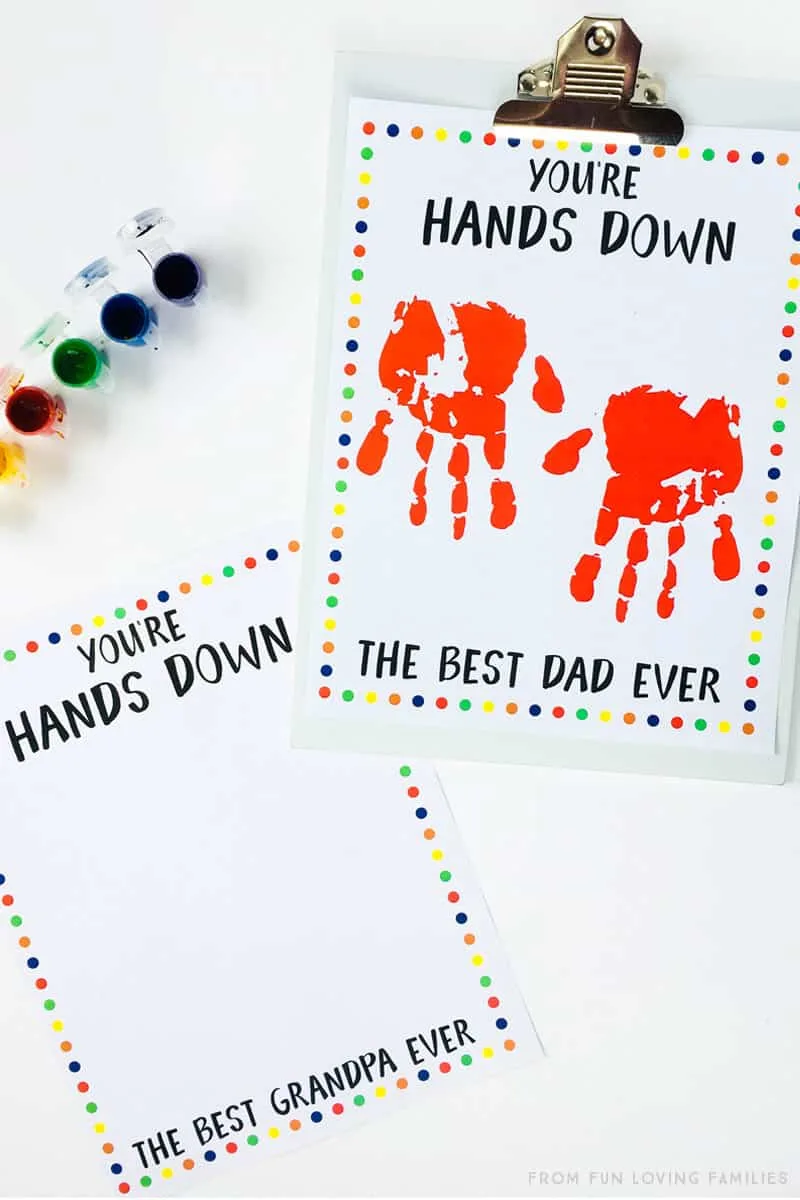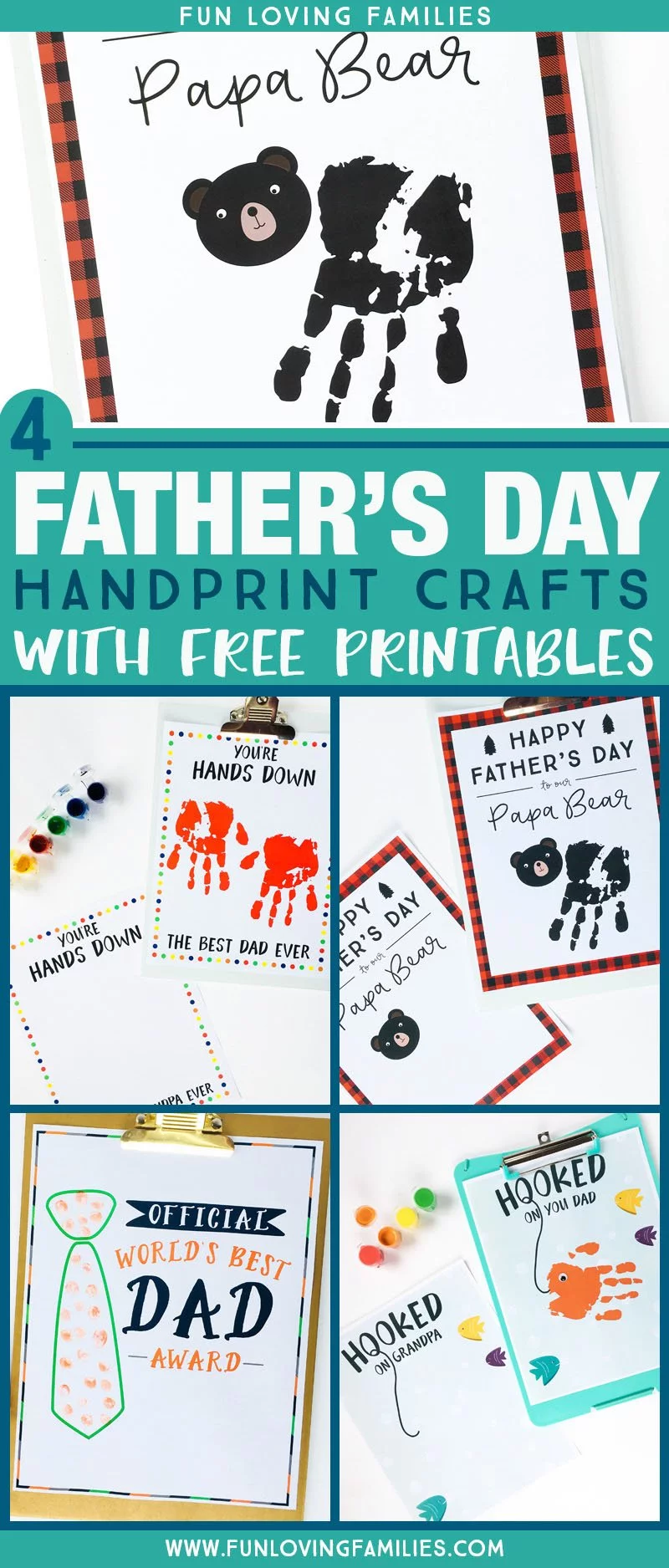 Similar Posts: