See how easy it is to make this charming mason jar lid ornament for your Christmas decorations. We used mason jar lids and craft birds from the Dollar Tree, plus a few more supplies that you may already have handy.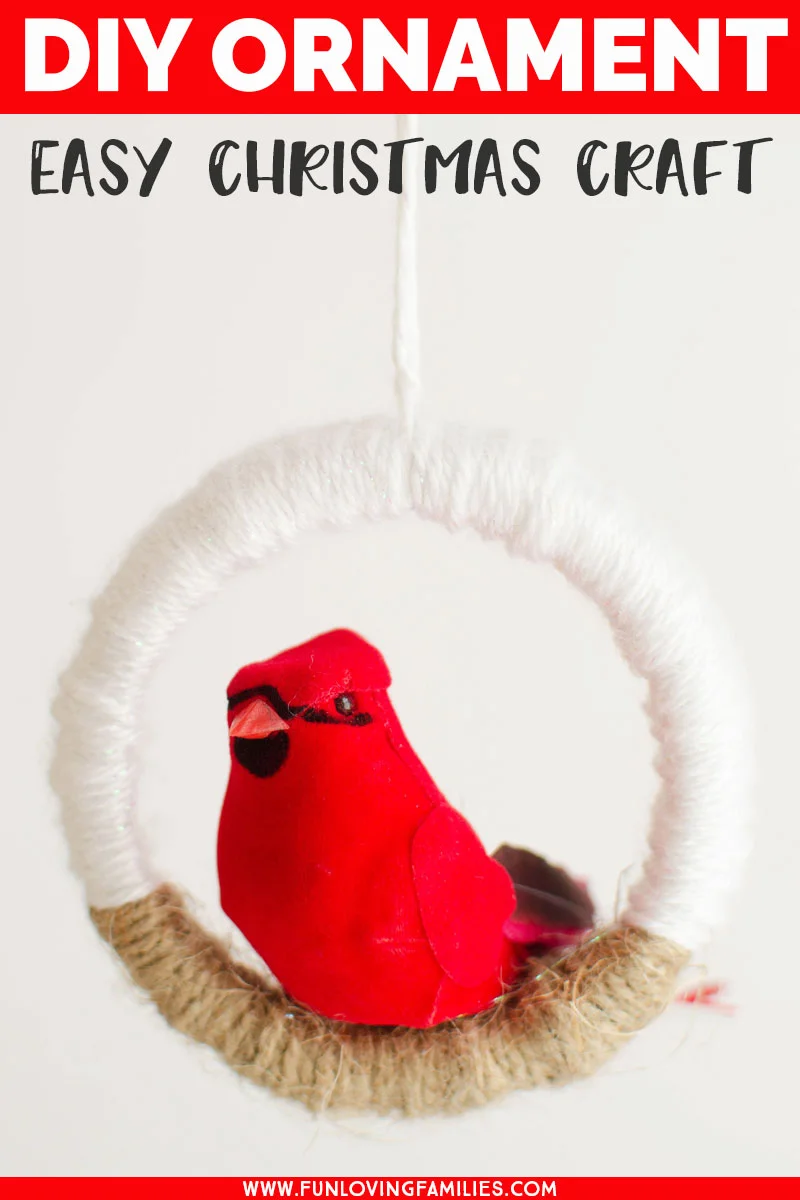 Friends, I'm sharing a little how-to today using mason jar lids for Christmas ornaments.
I know, it's not even Thanksgiving yet! But, if you're one of those folks who dives right into Christmas as soon as the turkey is carved, then you'll want to get a head start on your DIY Christmas ornaments.
Plus, this little ornament is just so sweet, I couldn't wait to share it. I hope you decide to make it because it is really so, so simple!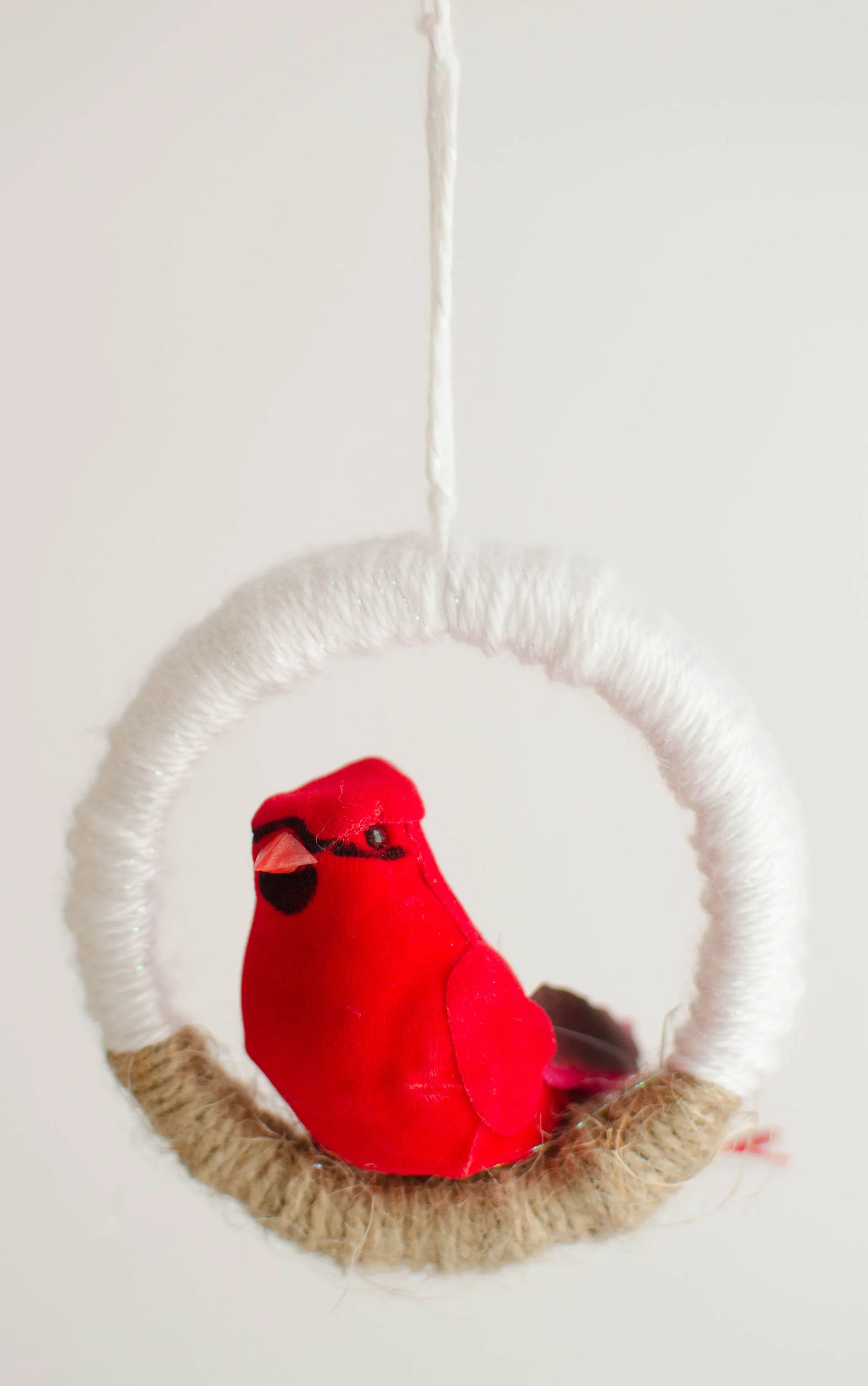 Mason jar lid ornaments are my new favorite thing. If you've ever jarred anything, then chances are you have some stray lids hiding in the back of one of your kitchen drawers. If not, you can just purchase the lids by themselves and have some on hand.
It was actually these little Dollar Tree craft birds that inspired this ornament. I picked up the cardinal first, since I figured I could use it for Christmas somewhere, even if I just clipped it to a branch of my Christmas tree, haha. But then I couldn't get the image out of my head of a cardinal in the snow. If you've ever seen a cardinal on a snowy day you know what I mean. It wasn't until a few years ago, when we moved from Florida to North Carolina that I got to see this beautiful sight first-hand, and it was so inspiring.
So, put on the Christmas music, grab your supplies, and lets get making!
DIY Mason Jar Lid Ornament Supplies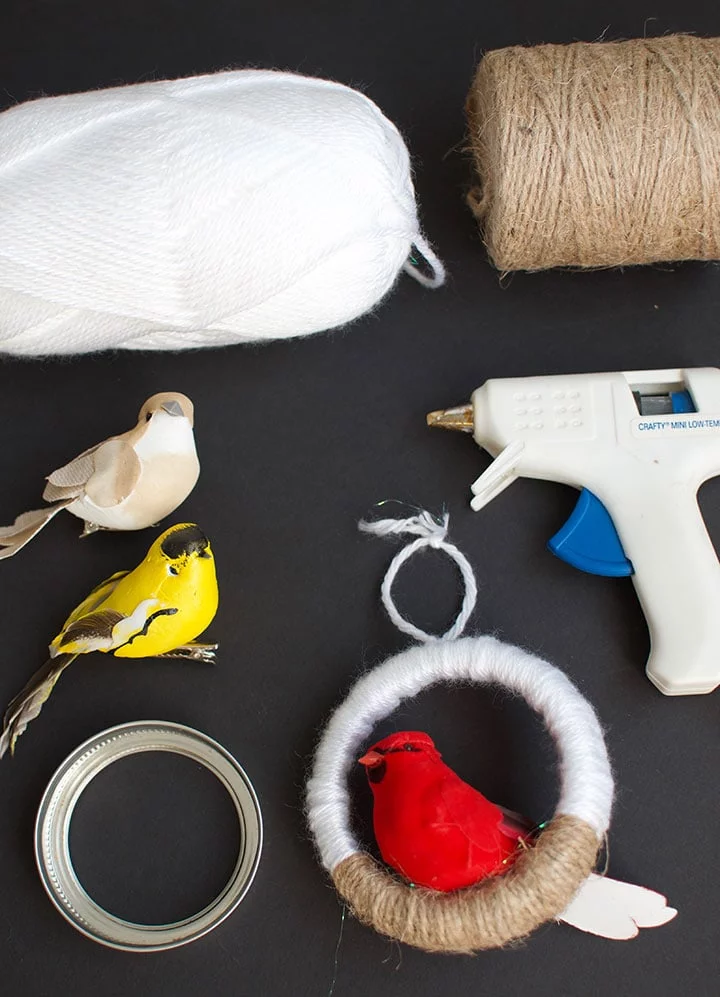 jute twine
white yarn with sparkle
wide mouth mason jar lid*
hot glue gun
* I used a wide mouth jar lid with the 4″ cardinal from the Dollar Tree. For the smaller birds, a normal mason jar lid would likely be a better fit.
DIY Mason Jar Lid Ornament Instructions
Use glue gun to attach one end of the jute twine to the flat side on the back of the lid.
Wrap the twine around the lid until you are covering about 1/3 of the lid.
Cut twine and glue the other end in place.
Repeat this process with the white yarn to cover the rest of the lid.
Glue your bird in place on the lid.
Tie some yarn on the top of the ornament for hanging.
Admire your sweet little snowy bird ornament.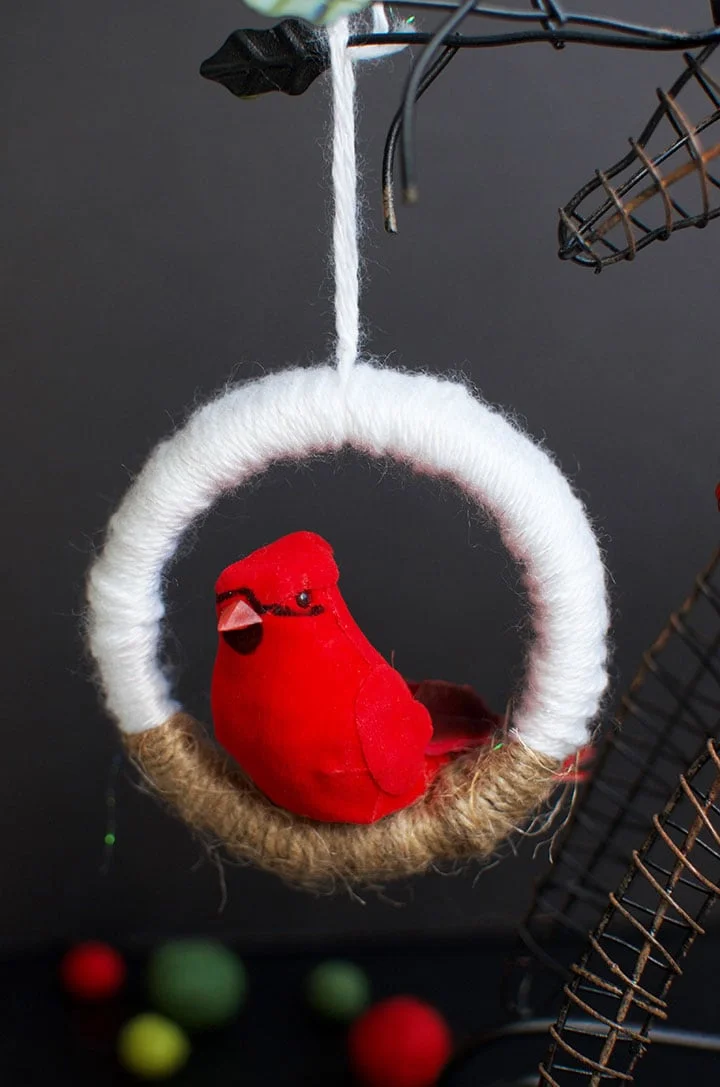 Similar Posts: