These Christmas reindeer cookie treat bags are super-easy and so cute! Make them for party favors or class Christmas gifts for friends and teachers.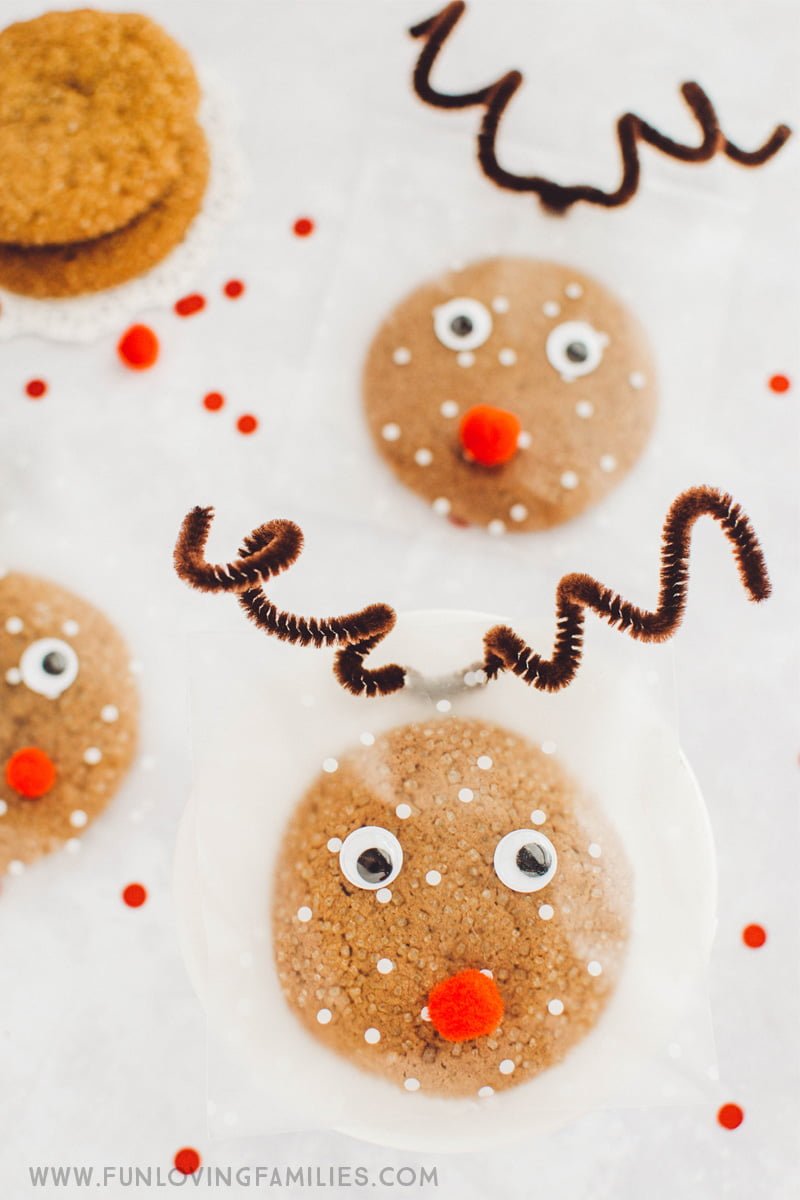 Looking for a fun way to share your homemade Christmas cookies?
I'm a sucker for cute cookie packaging and these adorable Christmas treat bag ideas are so easy and super-cute.
Even the kids can help make them!
We plan on bringing these reindeer cookie treats to school to hand out to friends before Christmas, using our own homemade cookies.
DIY Reindeer Treat Bag for Cookies
No special skills are needed to make these adorable reindeer cookie treat bags! Use your favorite ginger cookie recipe and follow our easy instructions to make your own.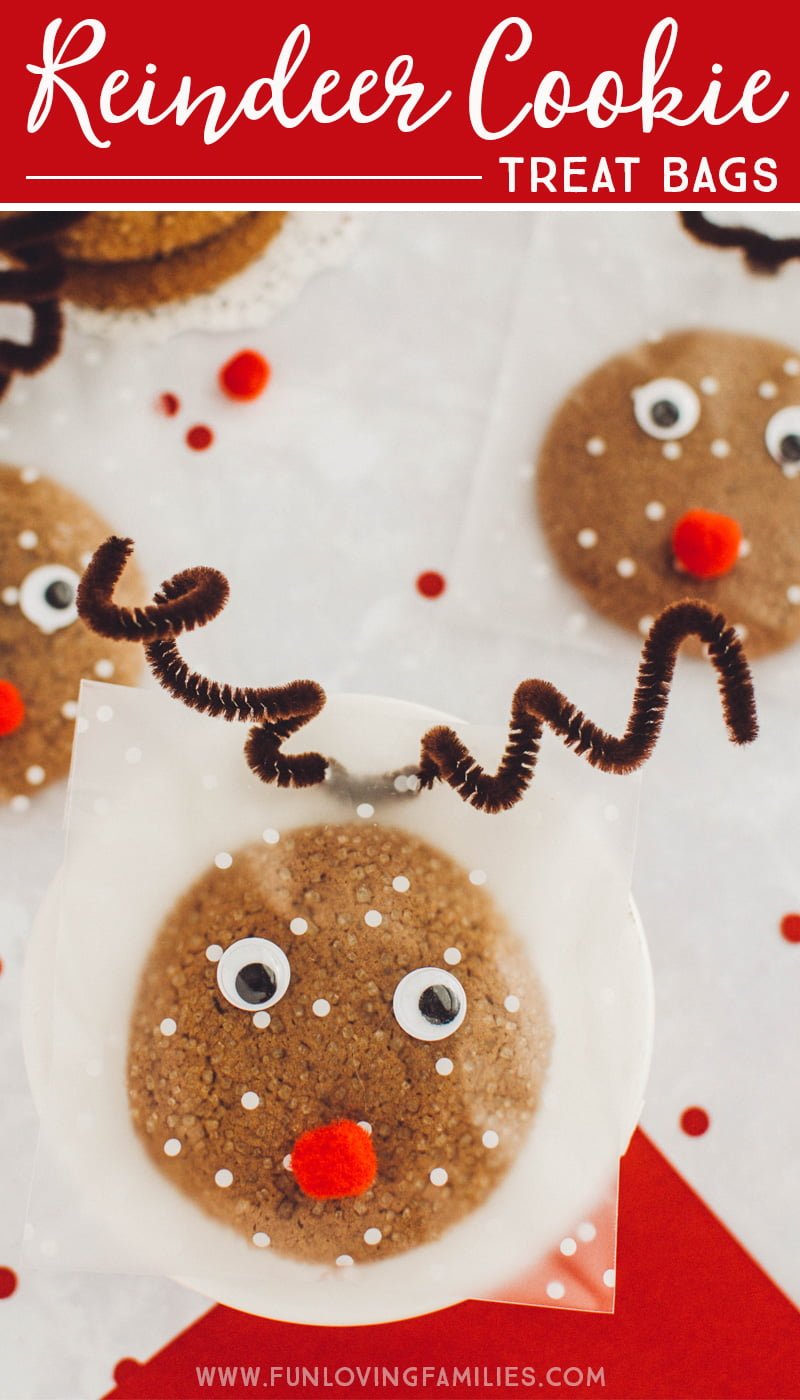 This post contains affiliate links. This means if you purchase an item I have linked to, I may receive an affiliate commission at no extra cost to you.
What you'll need: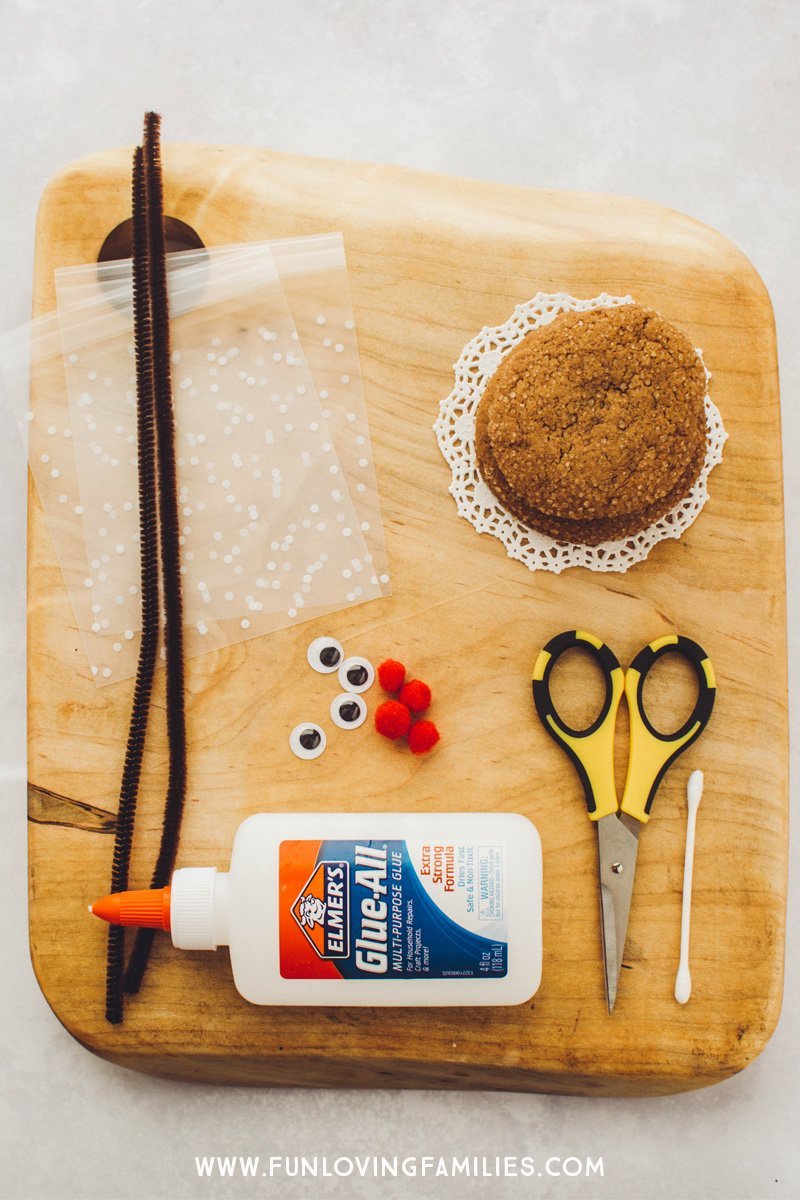 – translucent cellophane cookie bags (we used these)
– brown pipe cleaners (aka chenille stems)
– small red pom poms
– small googly eyes
– glue
– scissors
– brown cookies – We used this ginger molasses cookie recipe and flattened them before baking to make sure they spread better
Step 1: Secure the cookie in the treat bag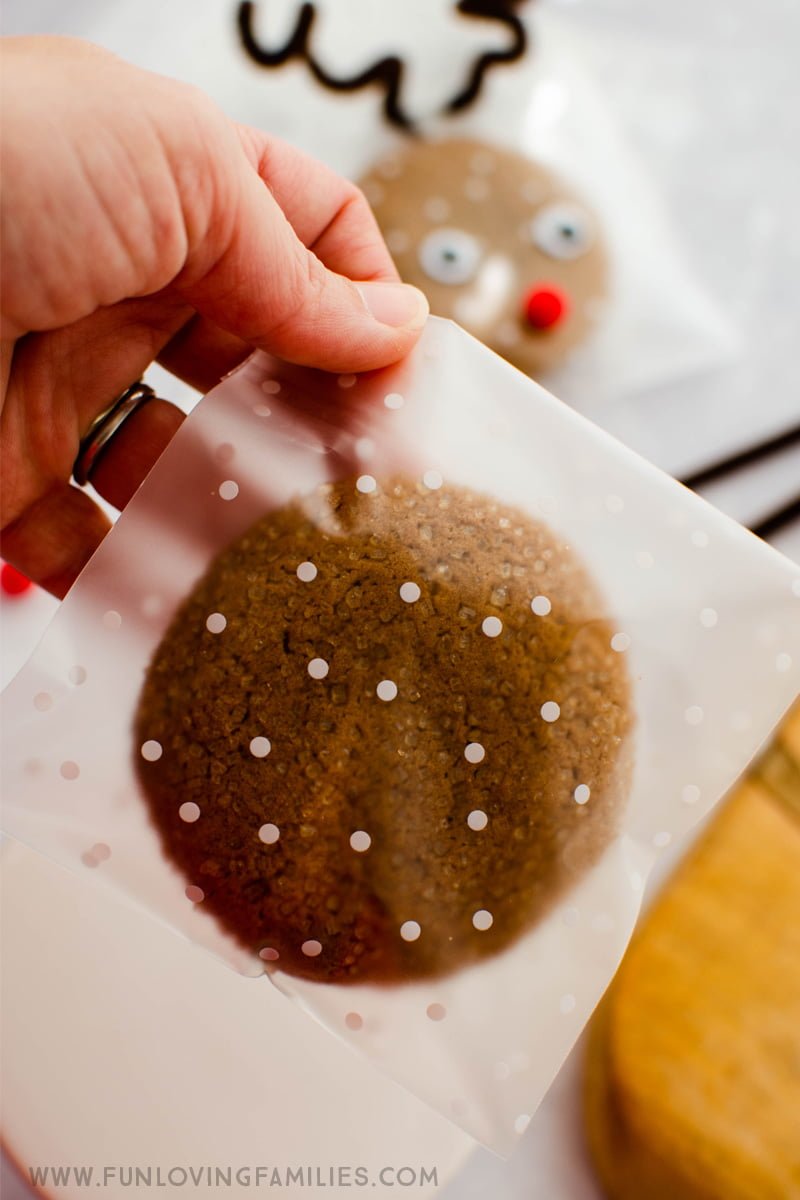 Step 2: Use the pointy end of small scissors to poke two small holes above the cookie, about 1/2 apart.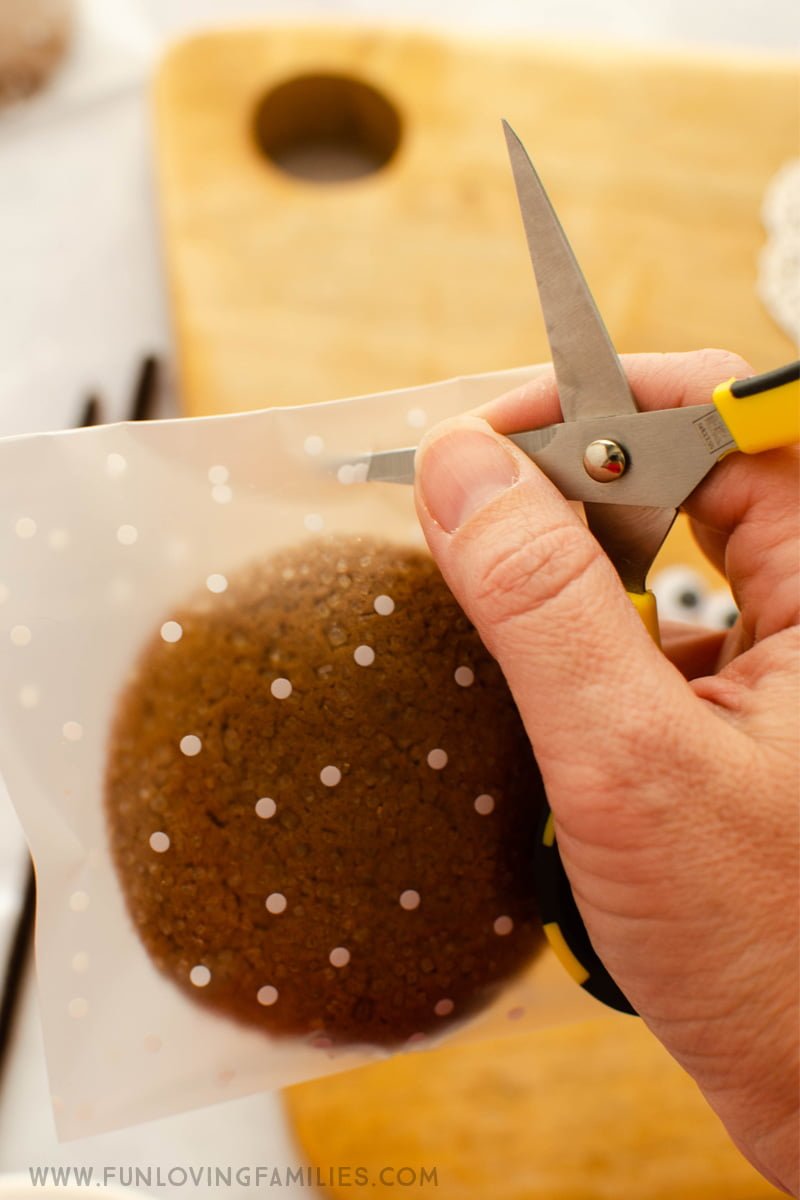 Step 3: Guide one end of a pipe cleaner from the backside to the front of the cookie bag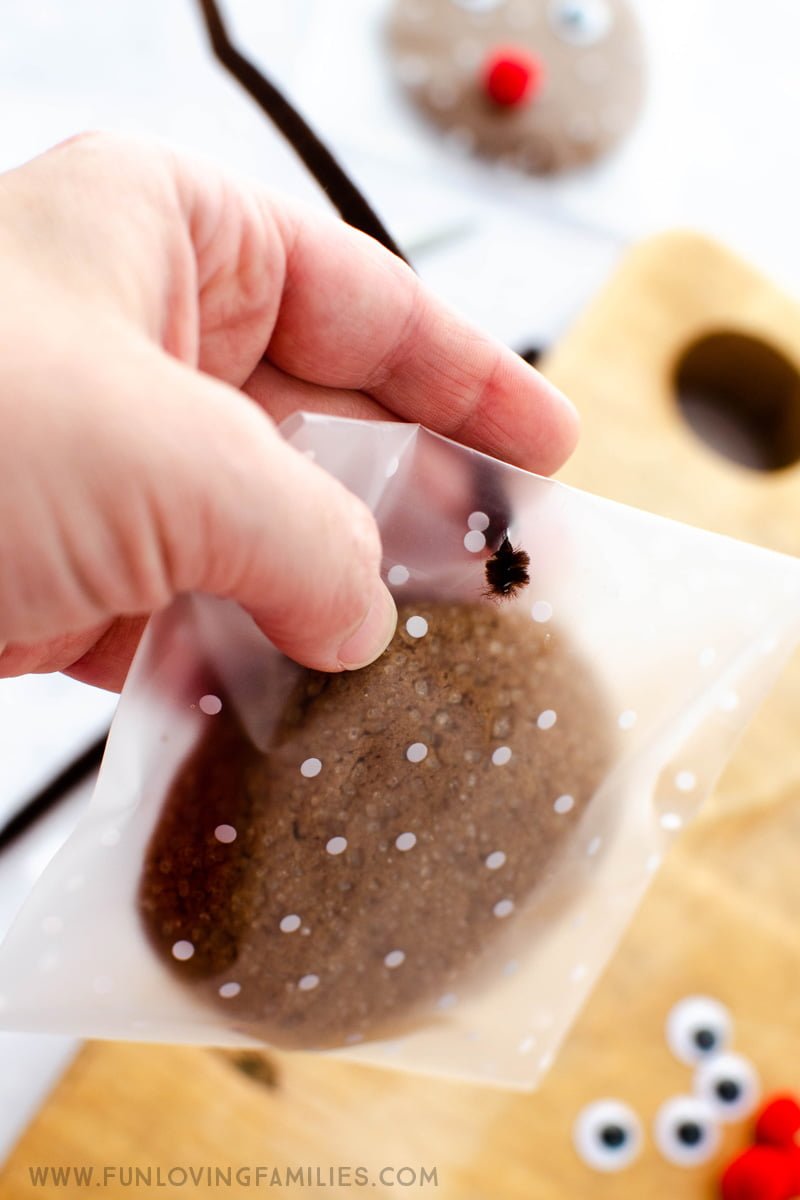 Step 4: Then guide the other end through the other hole, so both ends are coming evenly out of the front of the cookie bag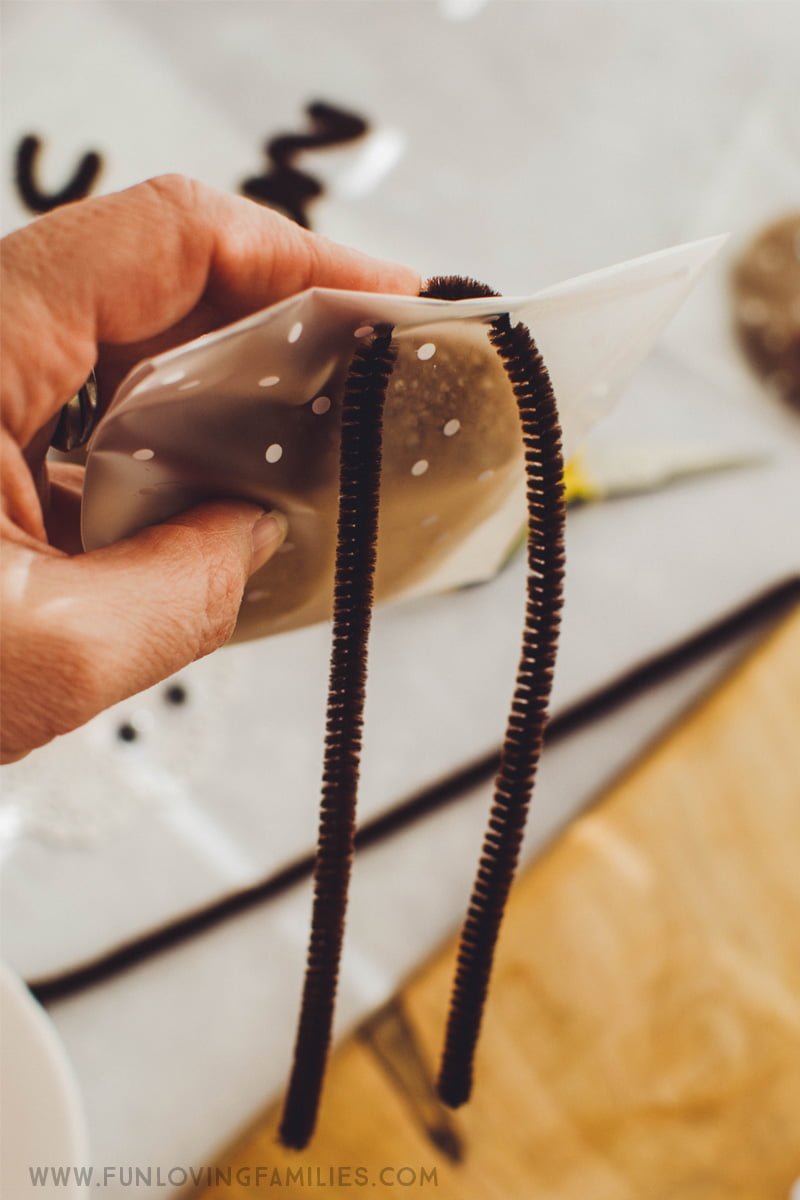 Step 5: Use your finger to twist the ends of the pipe cleaners into spirals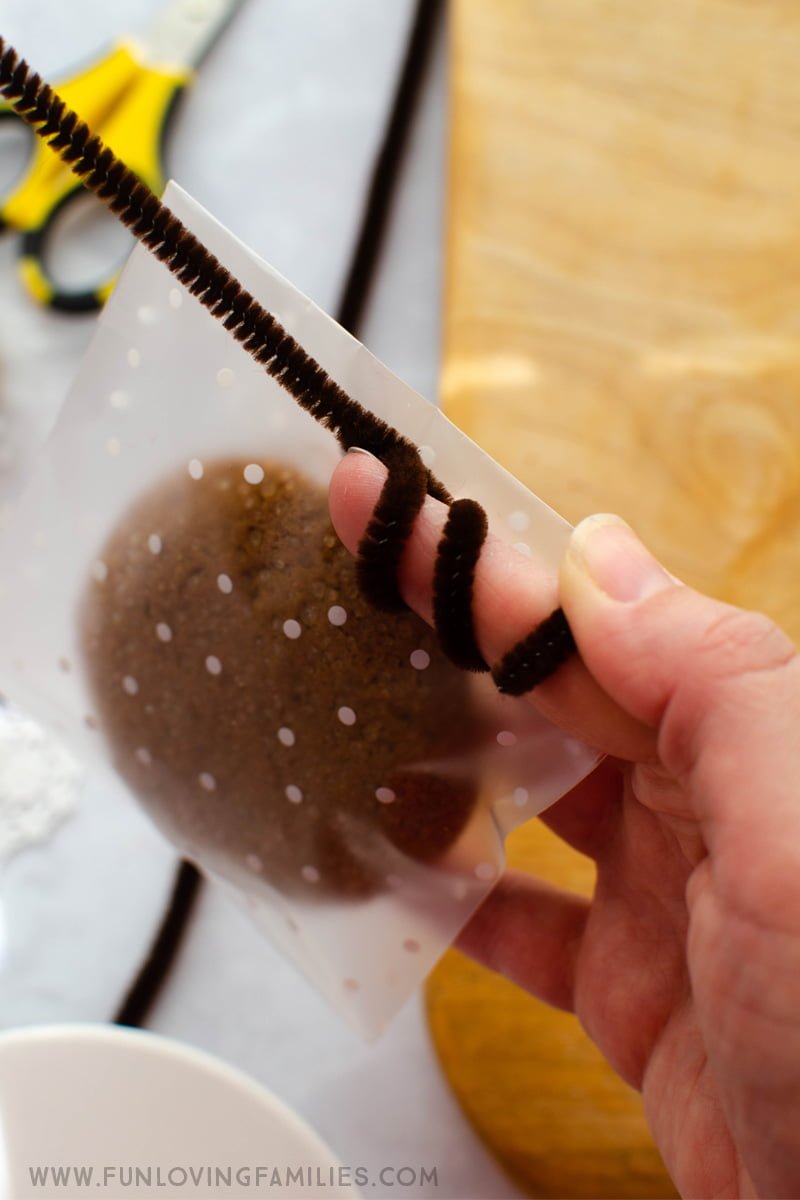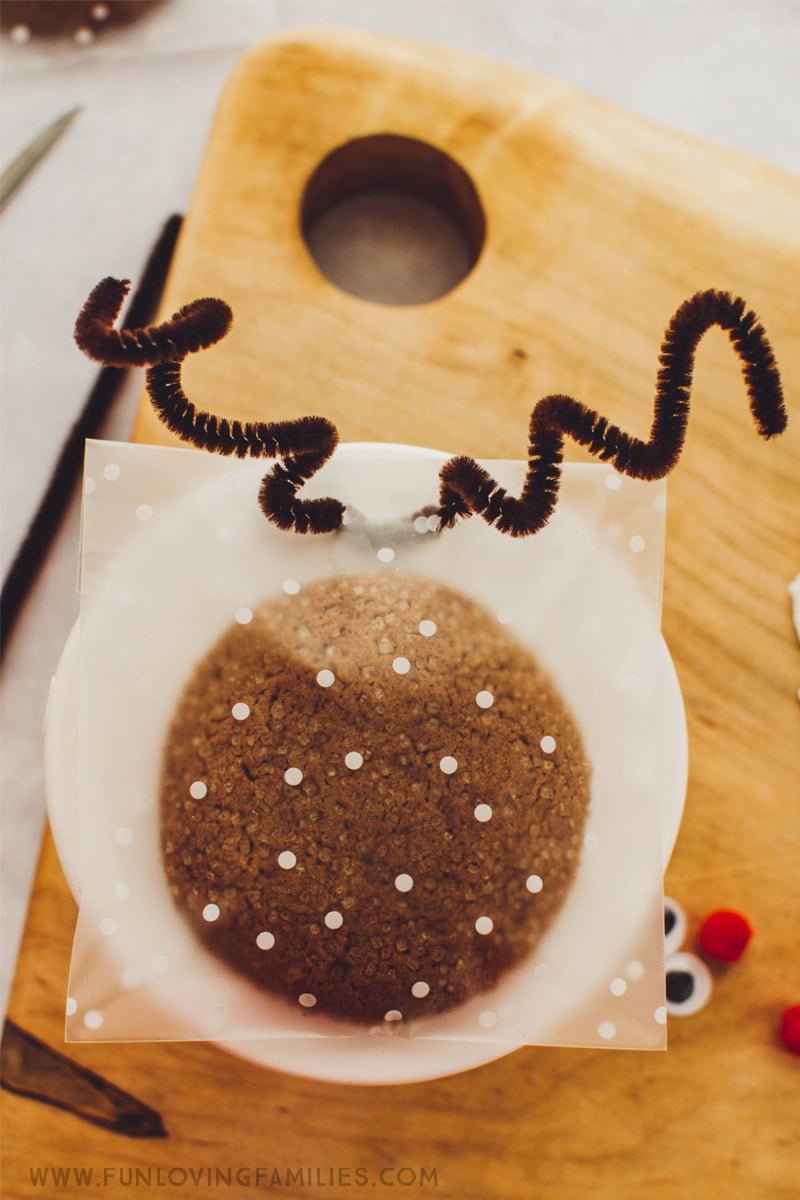 Step 6: Glue the eyes and nose into place. I was using liquid glue and used a cotton swab to put the glue on.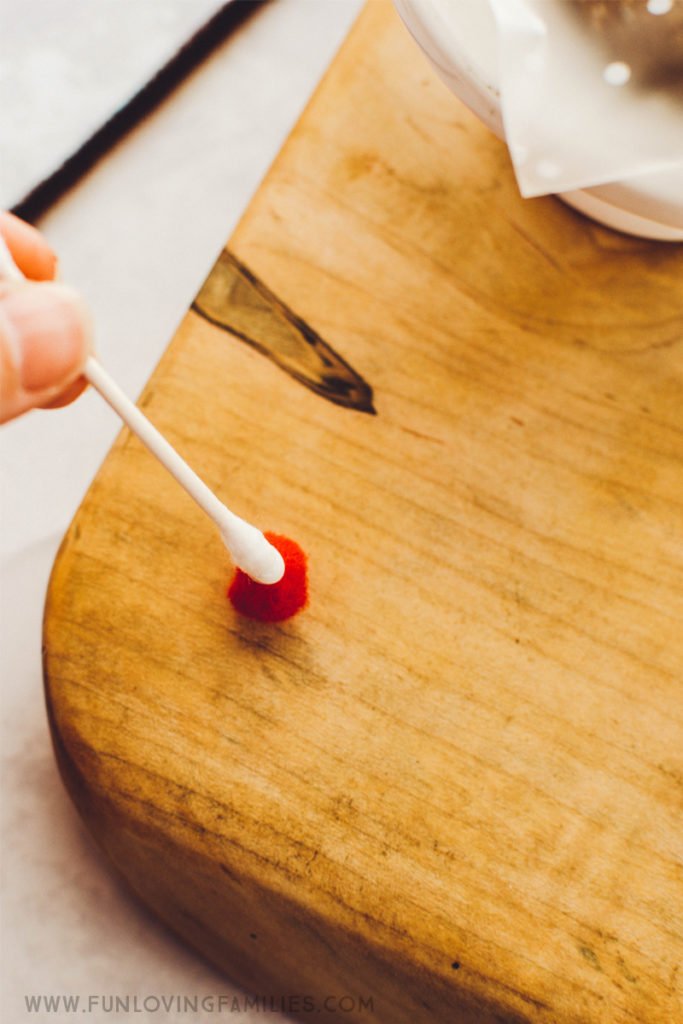 That's it! Now you're done with one and you can make a few more.
This is definitely something even small kids can help with. Parents may need to cut holes, but the kids can add their own reindeer faces and shape the antlers.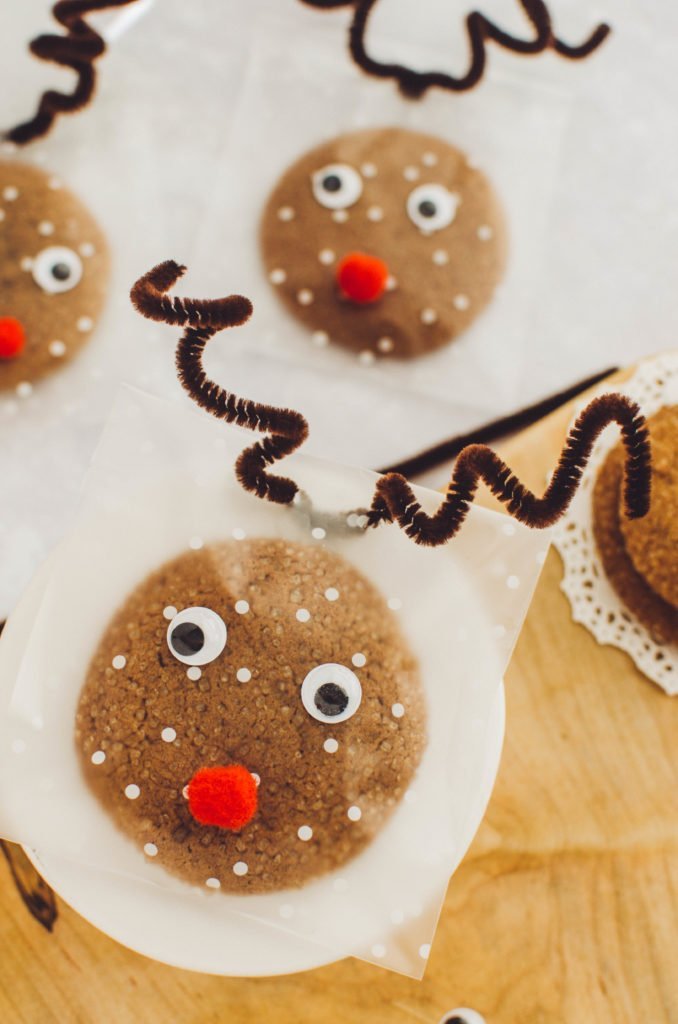 Whether you make these for cute Christmas gifts for the classroom, or just as a fun and special treat for your own kids, these sweet little reindeer are sure to bring smiles!
More Christmas Treats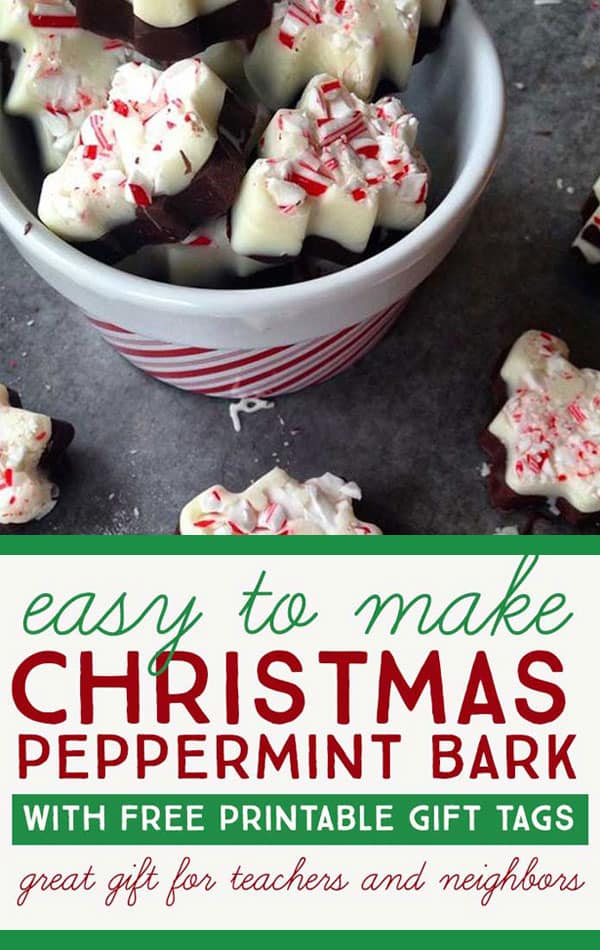 Easy Christmas Peppermint Bark– Making this peppermint bark with the kids is one of our Christmas traditions. You only need 3 ingredients and it's so easy to make.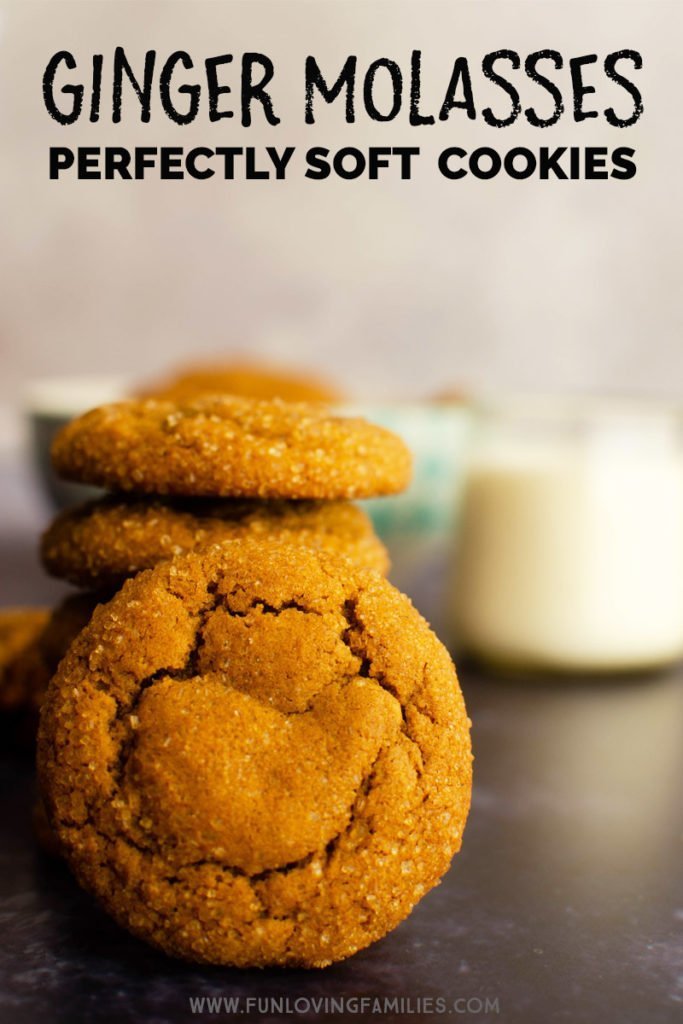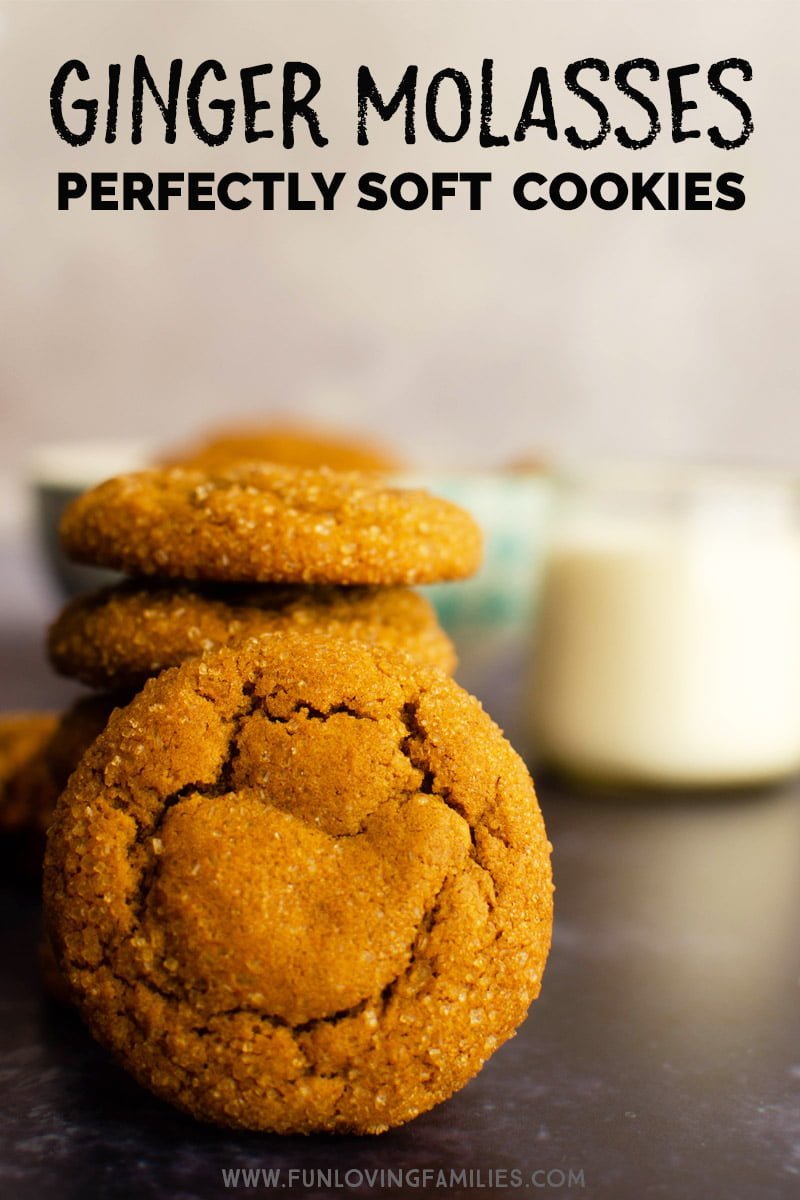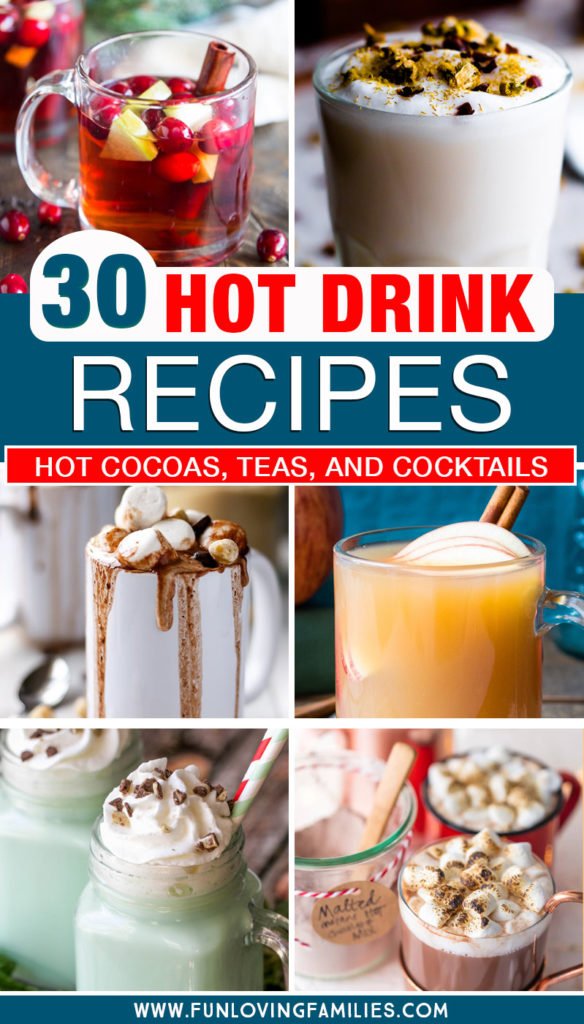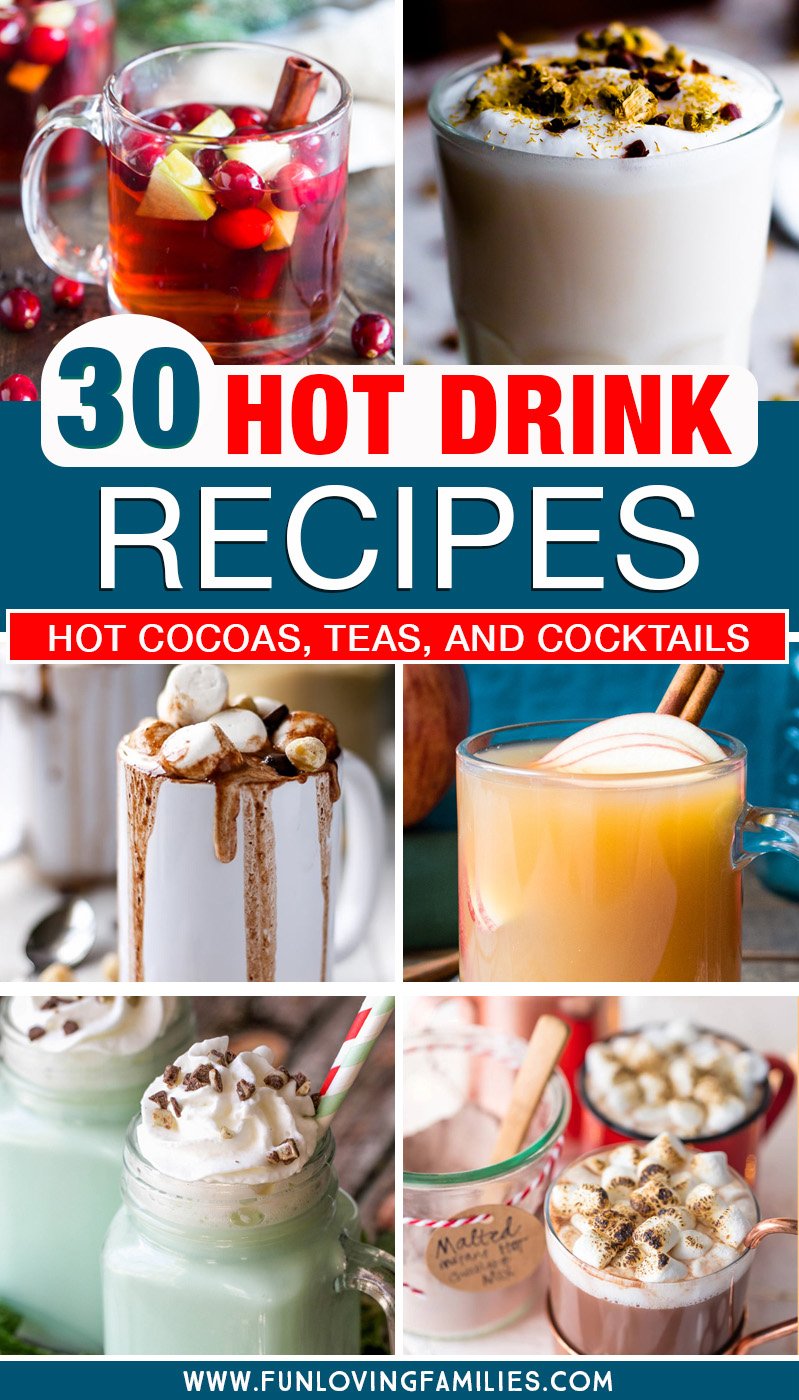 30 Hot Drink Recipes: Find your new favorite hot cocoa recipe in this delicious roundup of hot drinks. Includes hot cocoa recipes, teas, lattes, ciders, and even a few cocktails.
Pin this post to share and save for later!