You can make Earth Day a fun and meaningful day that kids will always remember with this brilliant list of fun things to do for Earth Day. You'll find R-R-R Crafts, nature activities and crafts, and special Earth Day Treats that everybody will love.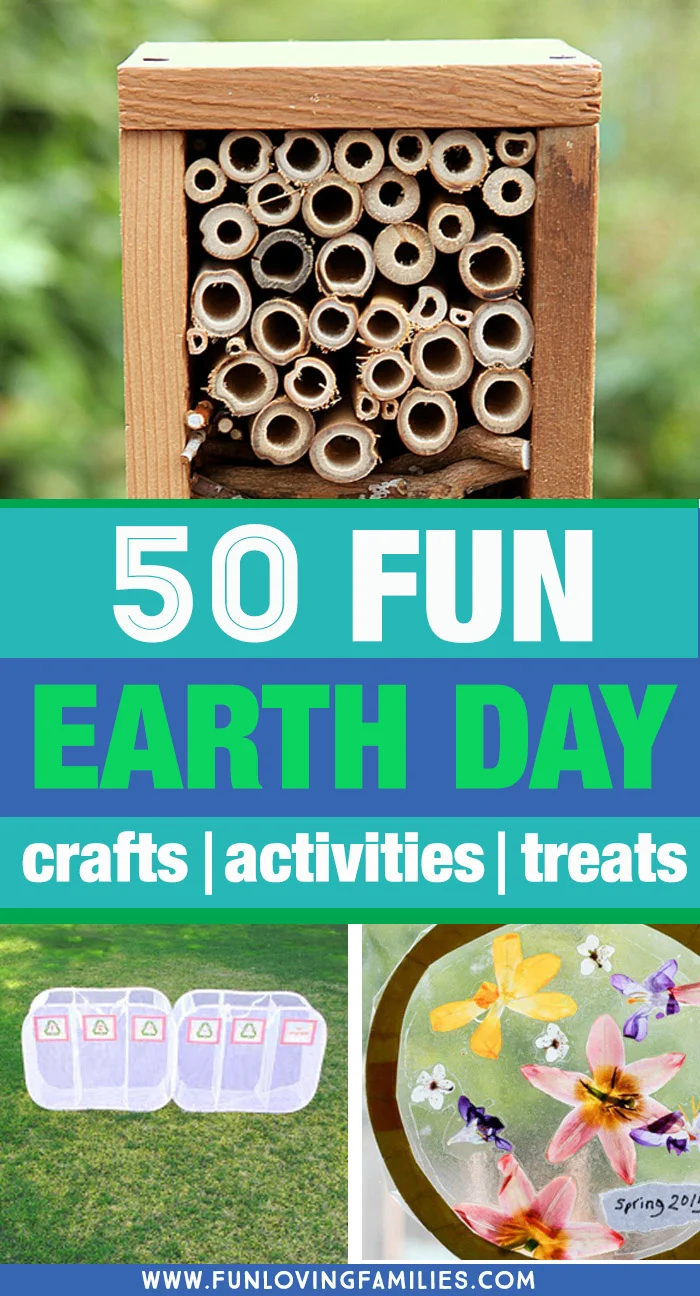 Celebrating Earth Day doesn't just have to be about taking nature hikes (although I do support that 100%). There are tons of ways to make April 22 a fun day so your kids really connect with it.
Fun Earth Day Activities for Kids
So, shouldn't every day be Earth Day?
Of course. But, it's sort of like Mother's Day in that way. We live on our Earth every day, and it's easy to take it for granted that it'll always be there. It's nice to have a special day that's all about celebrating this wonderful world we have that gives us so much.
When kids are involved, the best way to celebrate Earth day so that it has an impact is to make it totally about FUN (and honoring the Earth).
These activities are fun and memorable ways to celebrate Earth day while teaching kids about different ways to appreciate and respect our natural world.
(This post contains affiliate links which means I may earn a small commission if you click a link and make a purchase. As an Amazon Associate I earn from qualifying purchases.)
Reduce Reuse Recycle Crafts
Help kids learn ways minimize what ends up in our landfills by coming up with creative ways to reuse household items, recyclables, and old toys.
Cardboard Projects
Everyone has cardboard at home, either from recent deliveries, cereal boxes, or old shoe boxes. Here are some fun ways to repurpose your old boxes and turn them into fun toys and games for kids.

Recycled Can Crafts
Grab some cans from the recycle bin and upcycle them into something fun and useful:

Reuse old toys
Unused toys can usually be donated or passed along to younger kids in the family. However, if some of your old toys are a little too bruised and broken to donate, there may be other ways you can reuse them and keep them out of the garbage for a little longer. Check out these cute repurposed toy projects.

Recycling Games for Kids
Sorting games are a fun way for kids to learn and some kids just really love sorting and organizing objects into groups. Use this to teach about the different properties of recycled materials with these two recycling game ideas.

Earth Day Activities: Caring for Wildlife
These activities are fun to do now, but get better when the kids can see animals using what they've made for them.
Make a Homemade Bird Feeder

Make a Simple Birdbath
enlist the kids to help you paint terra cotta pots to make a DIY bird bath
Bring in the Butterflies

Create an Animal Habitat

Earth Day STEM Activities for Kids
Weather Projects for Kids

Rainbow Science

Learn About Dirt and Rocks

Nature Appreciation Activities for Earth Day
Go on a Nature Scavenger Hunt

Go on an Animal Tracking Adventure

Collect Some Flowers

Go Cloud Watching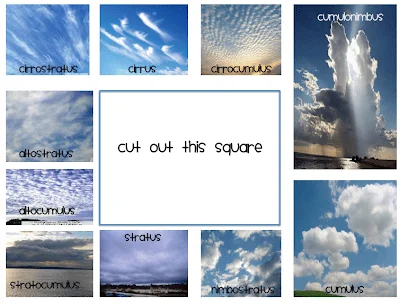 Planet Earth Arts and Crafts for Kids

Paper Plate Earth- this is a fun and simple craft kids will love making from The Resourceful Mama
Tissue Paper Earth – get a stained glass Earth look with tissue paper from Mom on Time Out
Handprint Earth – let the kids show off their Earth love this this paper plate Earth day craft
Coffee Filter Earth – create a watercolor effect with coffee filters and markers from About a Mom
Fun Earth Day Treats

Dirt Pudding Cups – You'll get nothing but smiles and giggles when you make these dirt pudding cups from Oh Nuts.

Earth Day Cupcakes – Show your Earth love with this Earth Day cupcakes from Bird on a Cake
Flower Popsicles – Flower popsicles with read, edible flowers from The Nest
Terra Cotta Pot Cupcakes – Have some fun with bake-able terra cotta cupcake pops from Wilton and surprise your kids with flower pot cupcakes from Little Things
Earth Day cookies – I love these amazing Earth Day cookies from Tidy Mom

If you liked these ideas, don't forget to PIN this image to share and save for later!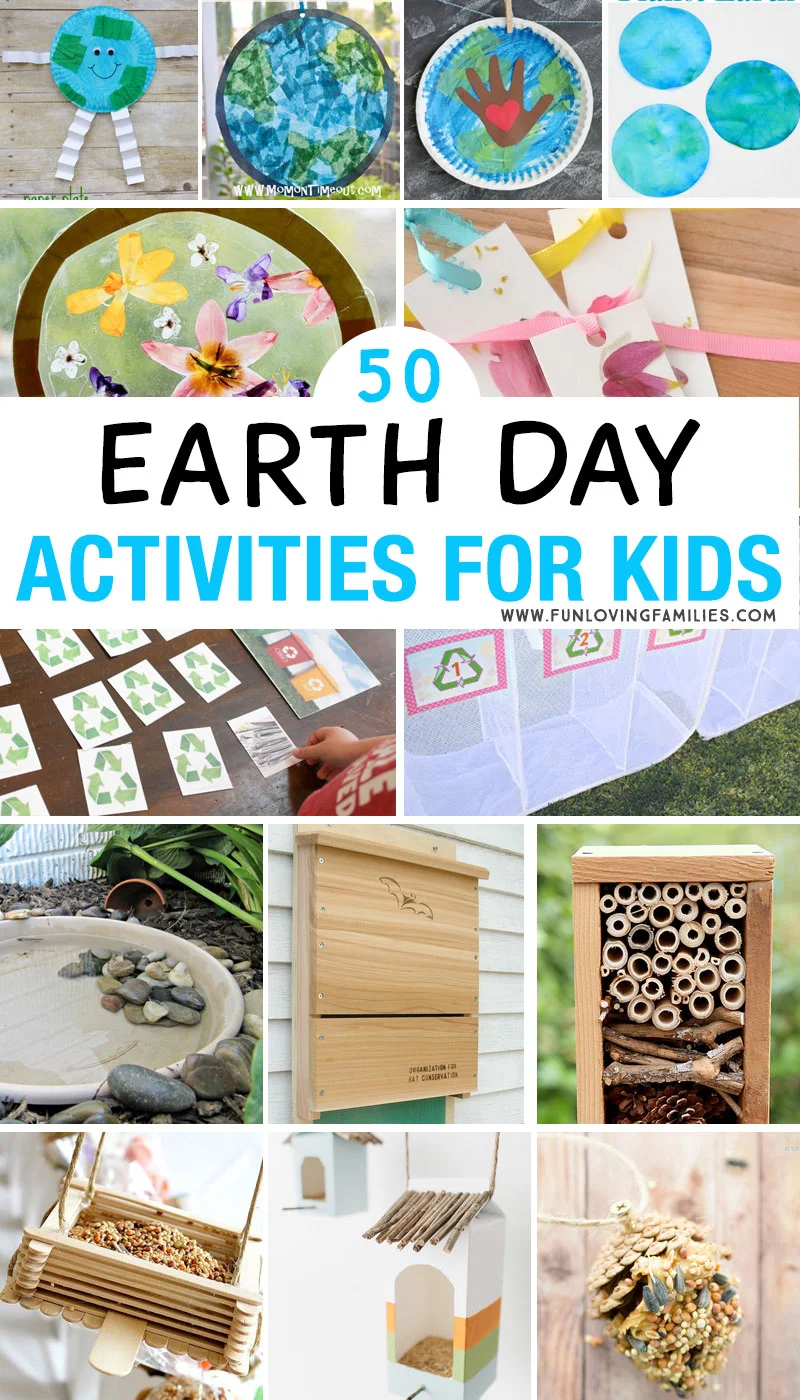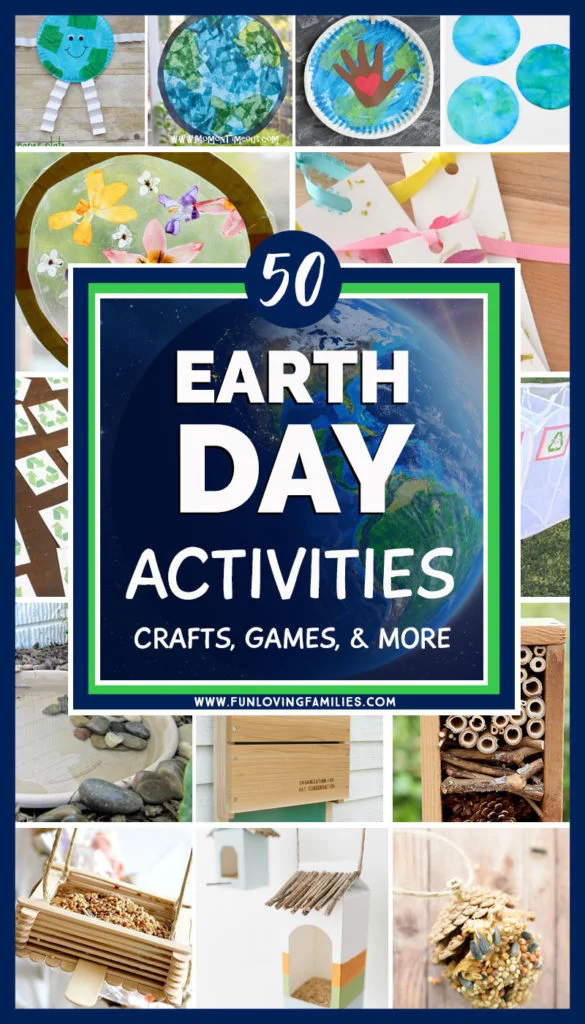 Similar Posts: