Today we're sharing an easy Leprechaun craft for kids with a free printable for St. Patrick's Day. There are a variety of ways to make this craft, so you can use it with kids of different ages and abilities.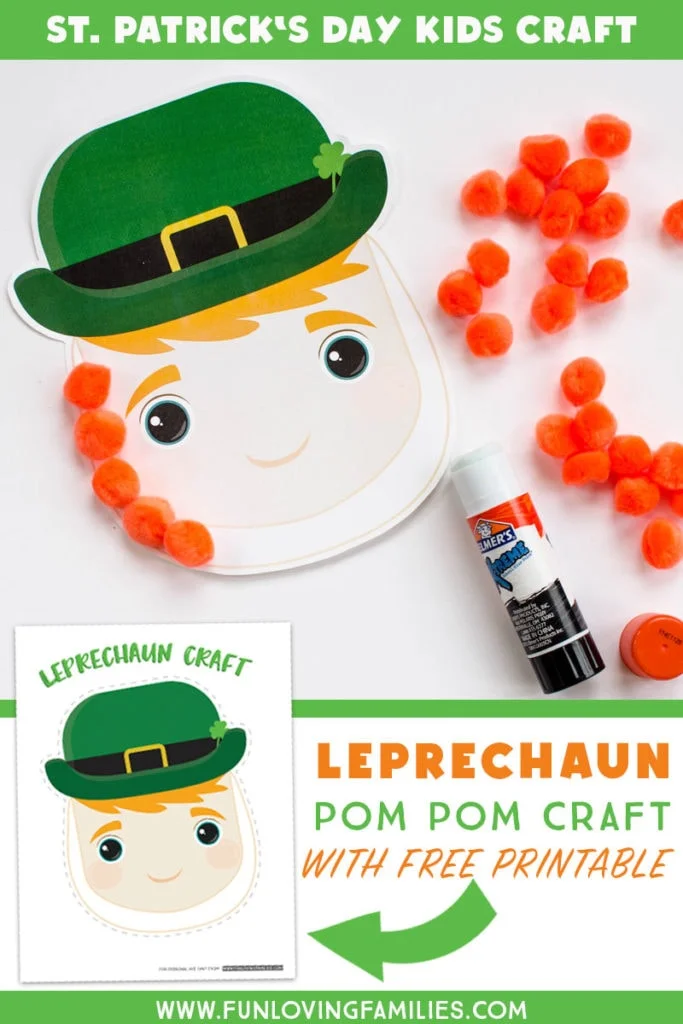 (This post contains affiliate links which means I may earn a small commission if you click a link and make a purchase. As an Amazon Associate I earn from qualifying purchases.)
Easy Leprechaun Craft for Kids
I really had fun making this little leprechaun, who unfortunately, has lost his beard. Have fun with your kids coming up with ways to make a new beard for the leprechaun. We used pom poms and yarn to create a new beard, but there are so many other ways to make this craft fit your needs while using what you have on hand.
Before you get started, you may also like these posts:
Easy Leprechaun Craft with Pom Poms
Break out the pom poms, because this leprechaun is getting a pom pom beard makeover. Have your preschooler glue orange pom poms in the beard area to give their leprechaun a thick, plush beard to be proud of.
What you'll need to make your leprechaun craft: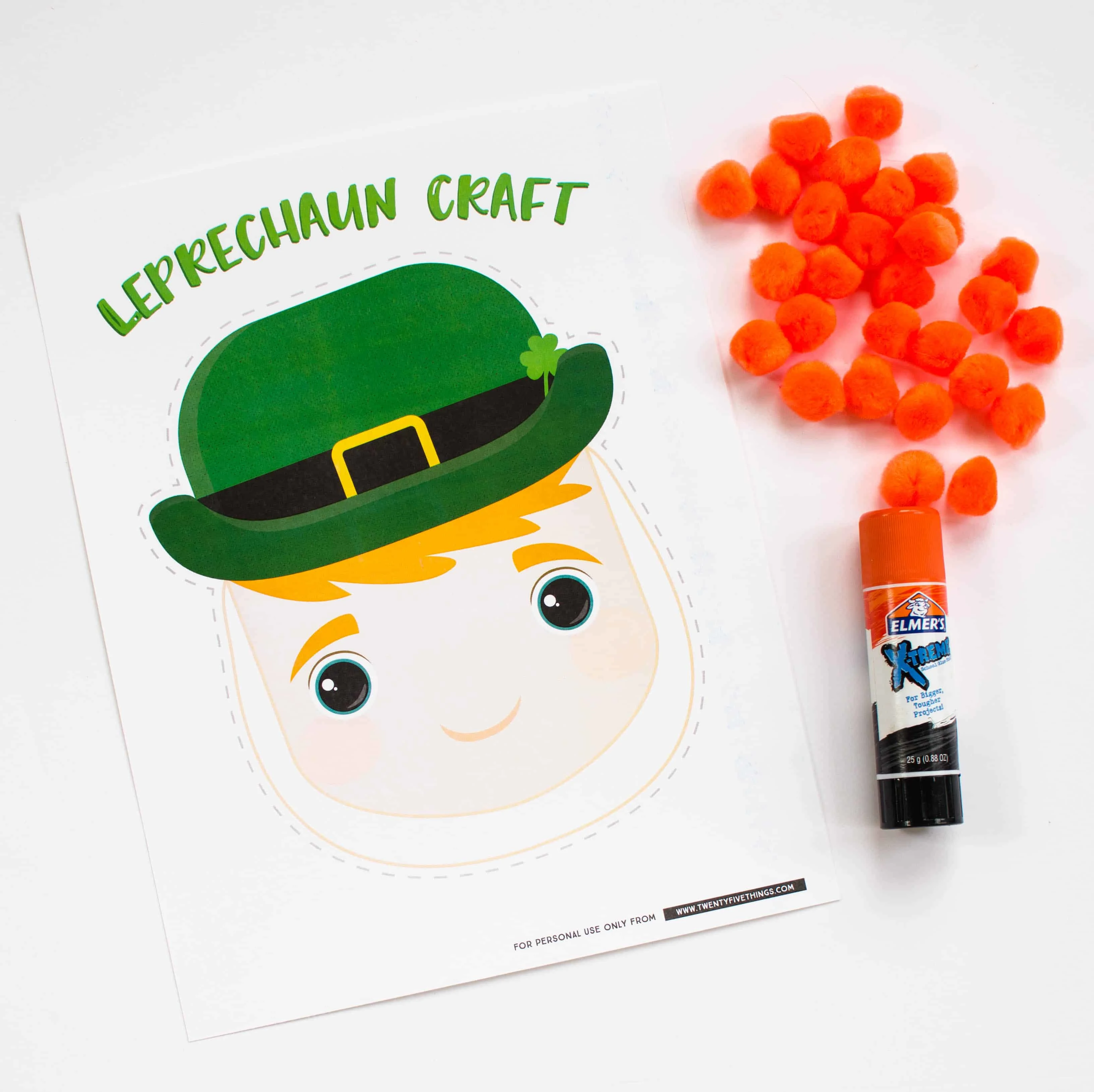 I used a glue stick because it's what I had handy and I had to apply liberally for the pom poms to stick. But, it dried really quickly and wasn't messy. Liquid glue will work more easily, but it will be a little messier and take longer to dry.
You can choose to cut out your leprechaun or keep him on the paper. I cut mine out: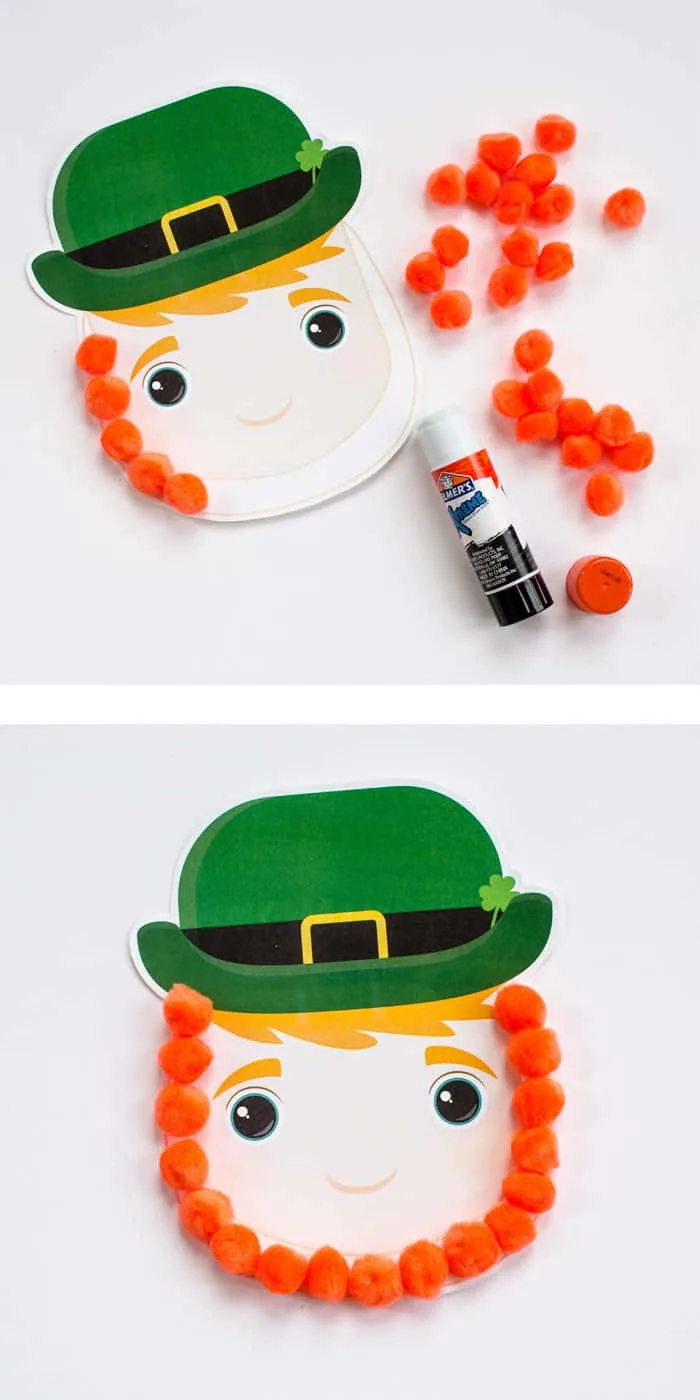 Let let your leprechaun enjoy his new beard. Look how happy he is. 🙂
Leprechaun Kids Craft 3 More Ways
Older kids will appreciate making something a little more challenging, so I'm also sharing 3 more ways you can make this craft.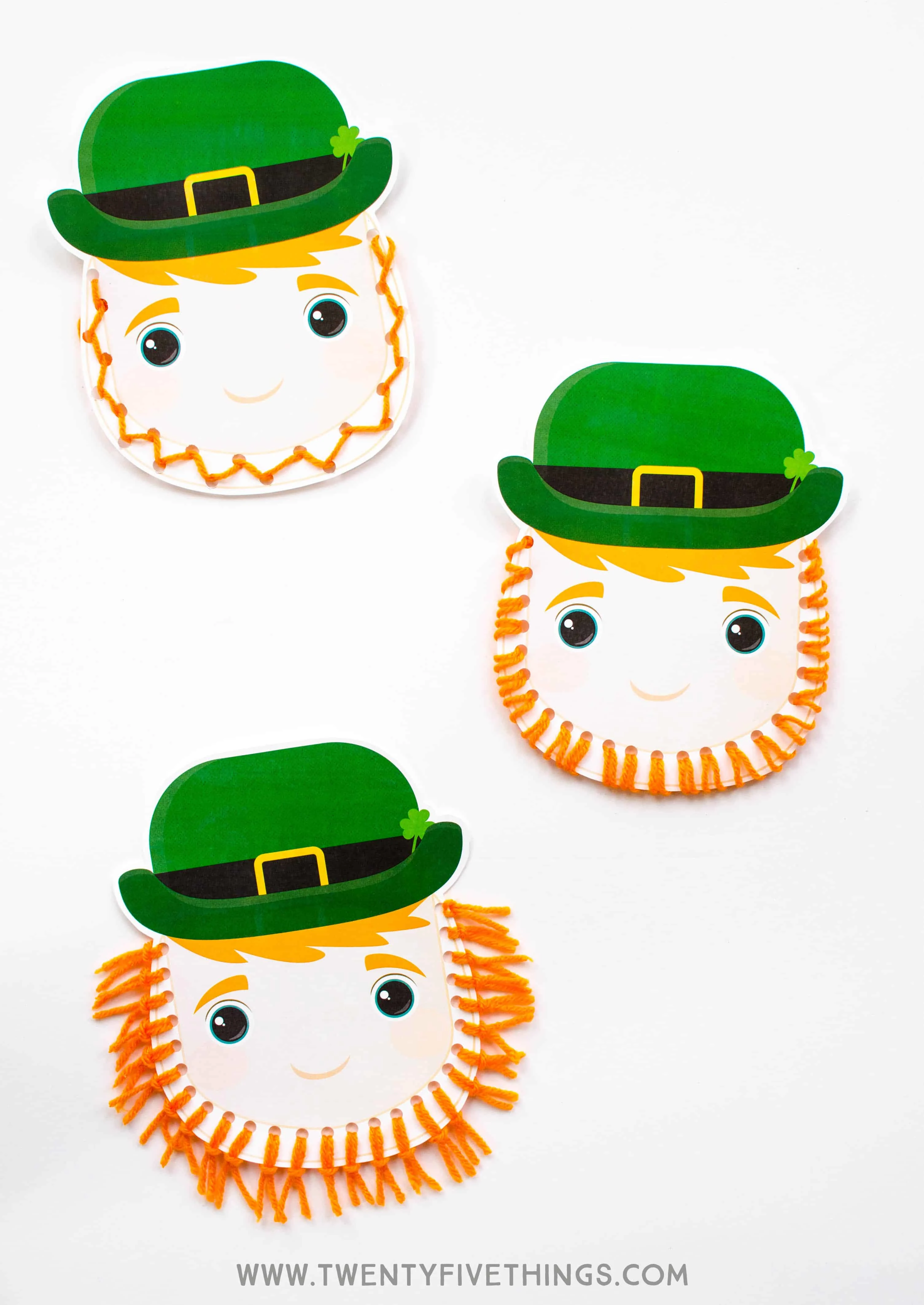 What you'll need for this easy leprechaun craft for kids: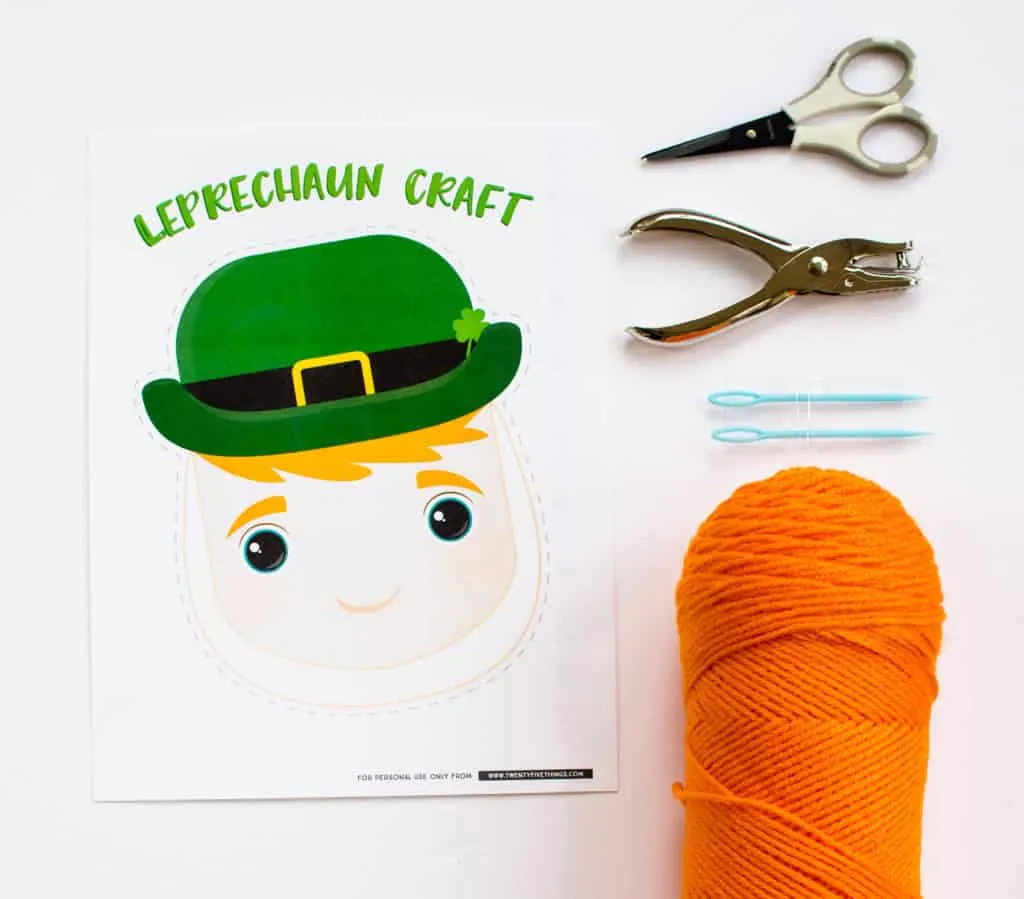 Leprechaun Yarn Beard #1
You can use the Leprechaun printable as a sewing card for kids. Just print the leprechaun out on heavy cardstock and use the hole punch as shown in the image below. Be careful not to make holes too close to the edge because it will end up ripping the paper.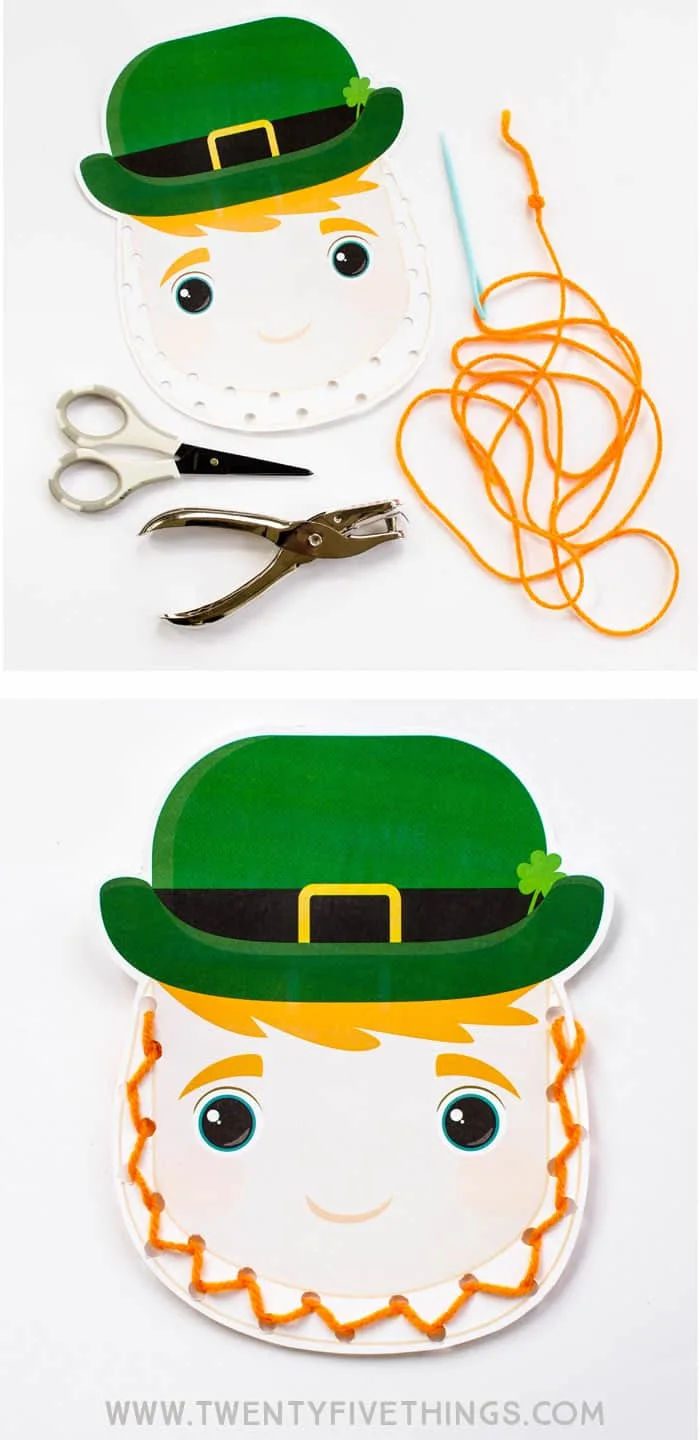 We zigzagged our yard through in one direction, then came back through in the opposite direction to cover all of the spaces. You'll need to start with either a large knot on your starting end, or tape the yarn to the back so it stays put.
Leprechaun Yarn Beard #2
With this method, you'll use your hole punch to make holes about every quarter inch along the face-line of the leprechaun. Tie a knot in one end of the yarn, or attach to the back with tape, and start wrapping the yarn through the holes and around the edge. Then back up through the next hole. As you can see in the image below, I wrapped my yarn twice through each hole. If I had a chunkier yarn, I think just one time through would have been enough.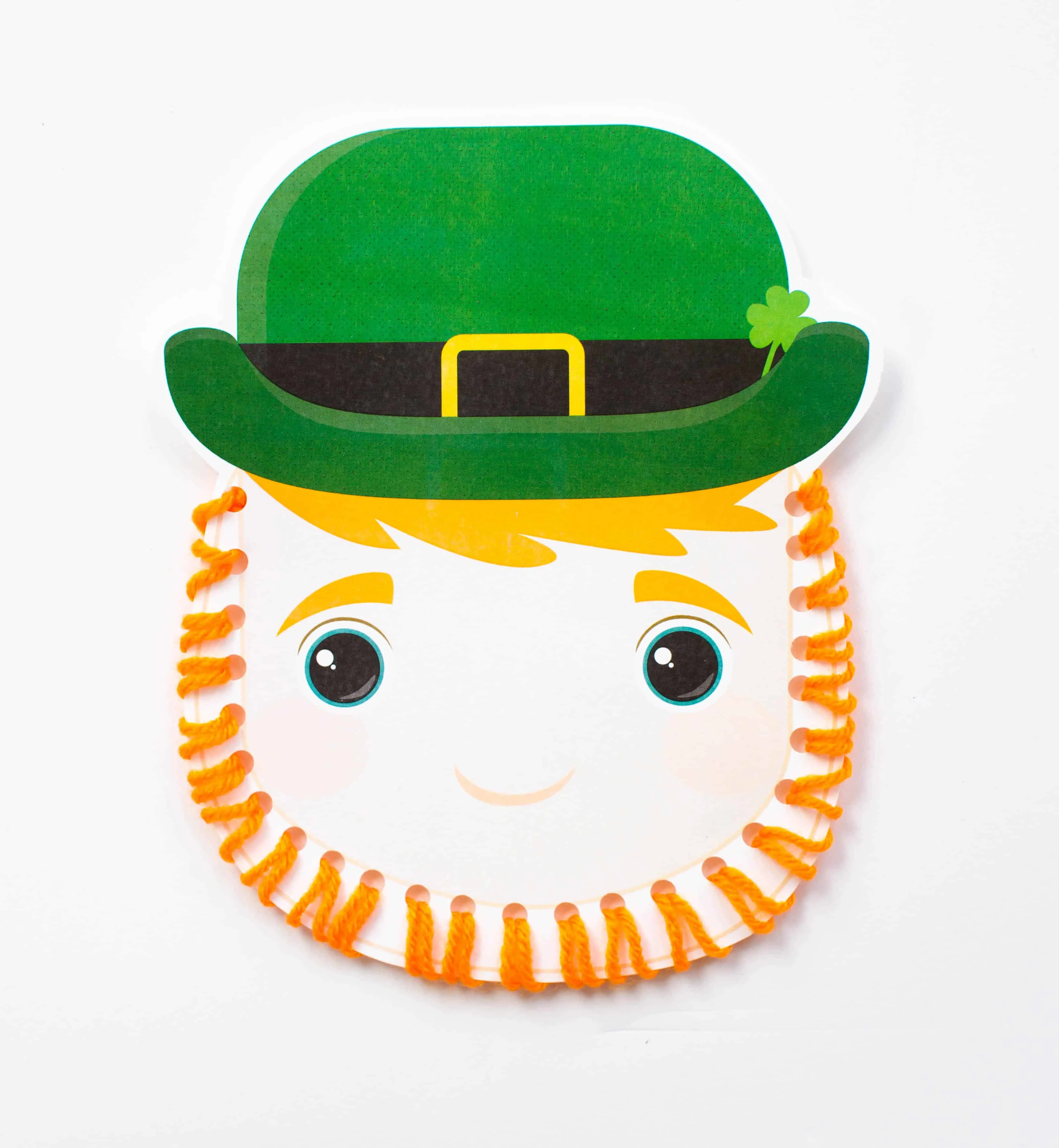 Finish by securing the end of the yarn to the back side with tape.
Leprechaun Yarn Beard #3
Here is our last leprechaun craft, and probably the one which requires the most developed fine motor skills.
You'll need to start by making holes about a quarter inch apart on the leprechaun along his face-line. Then, cut as many strips of yarn as you have holes.
You're basically making little tassels all the way around. When you're finished, you can leave the yarn as is for a long beard, or trim things up a bit as I did.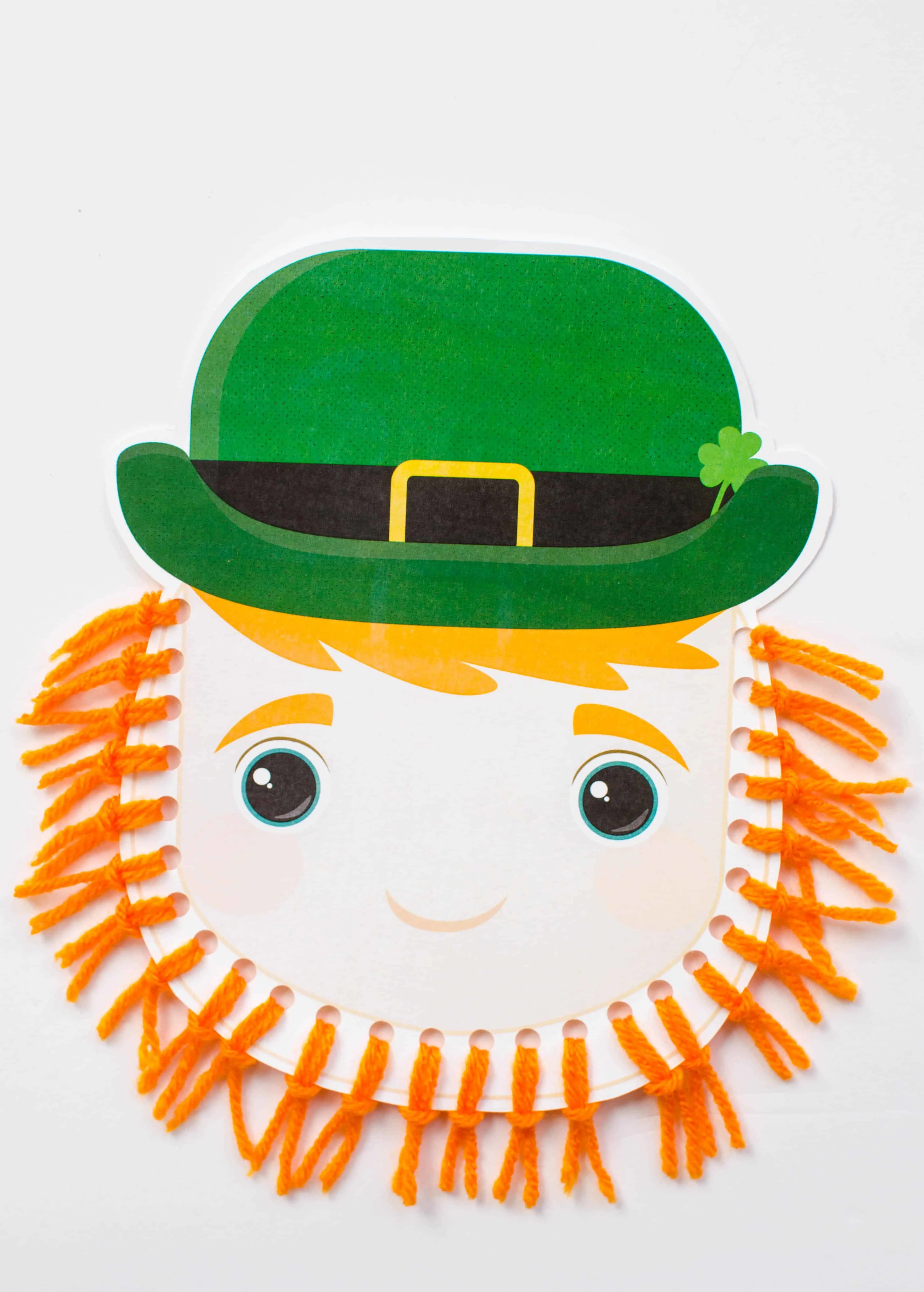 4 Leprechaun Crafts for Kids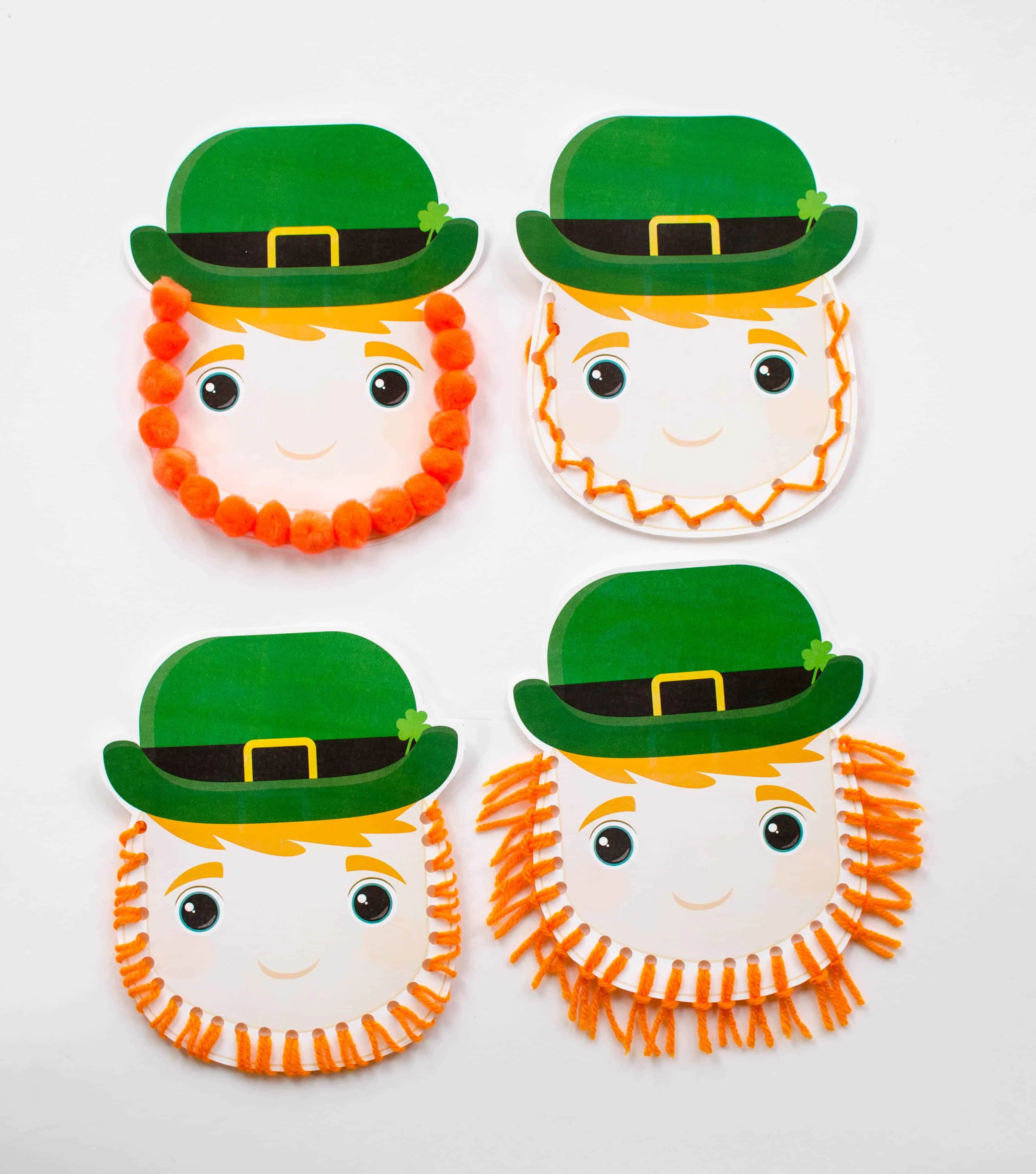 If you haven't yet grabbed the leprechaun printable for our easy leprechaun craft for kids, you can get it here: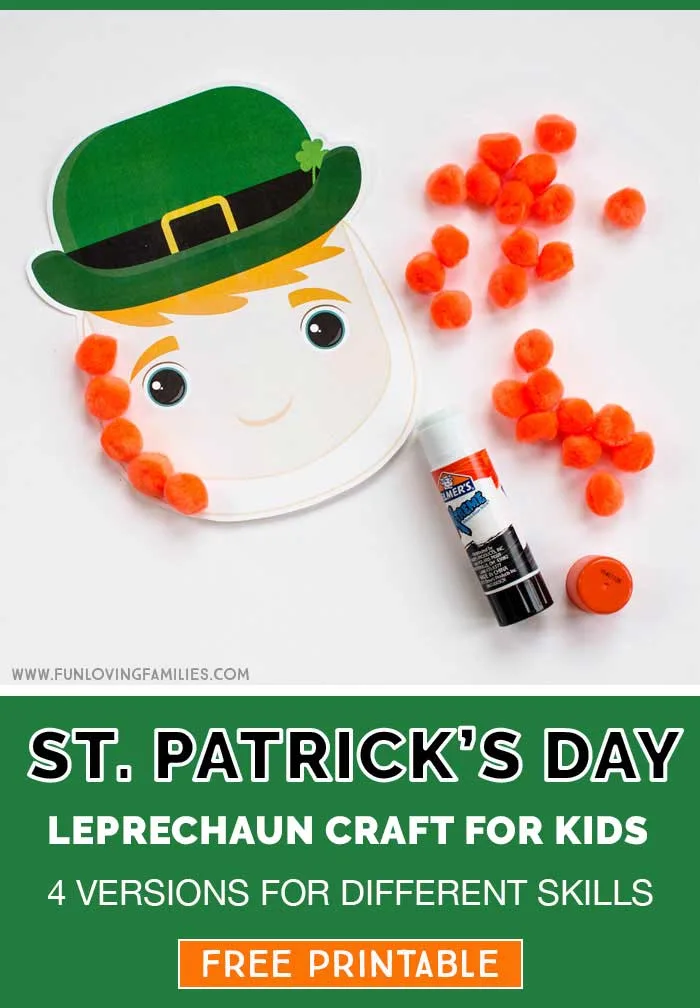 Don't forget to PIN the image below to save this St. Patrick's Day craft for later!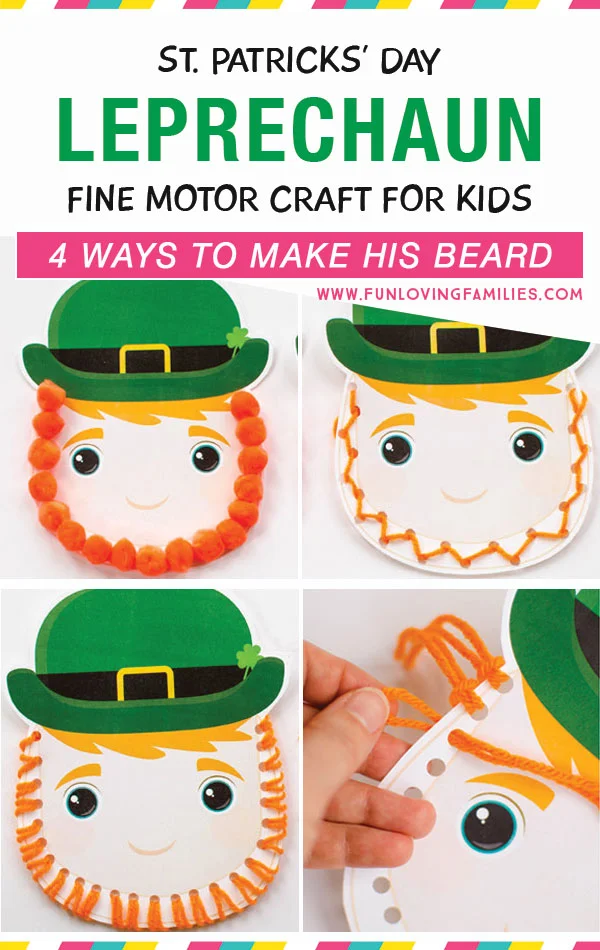 Similar Posts: