Guess what? Monday – the day of the week disliked by most – is over and it's time to roll with your momentum into a fabulous Tuesday.
These Tuesday affirmations will help you cultivate positive energy so you can take on anything that comes your way today. Affirmations help to reinforce the fact that we can choose happiness, abundance, and joy in our lives; we simply have to attract it. So, these statements were designed with that in mind. They seek to lay the foundation for your power to flourish.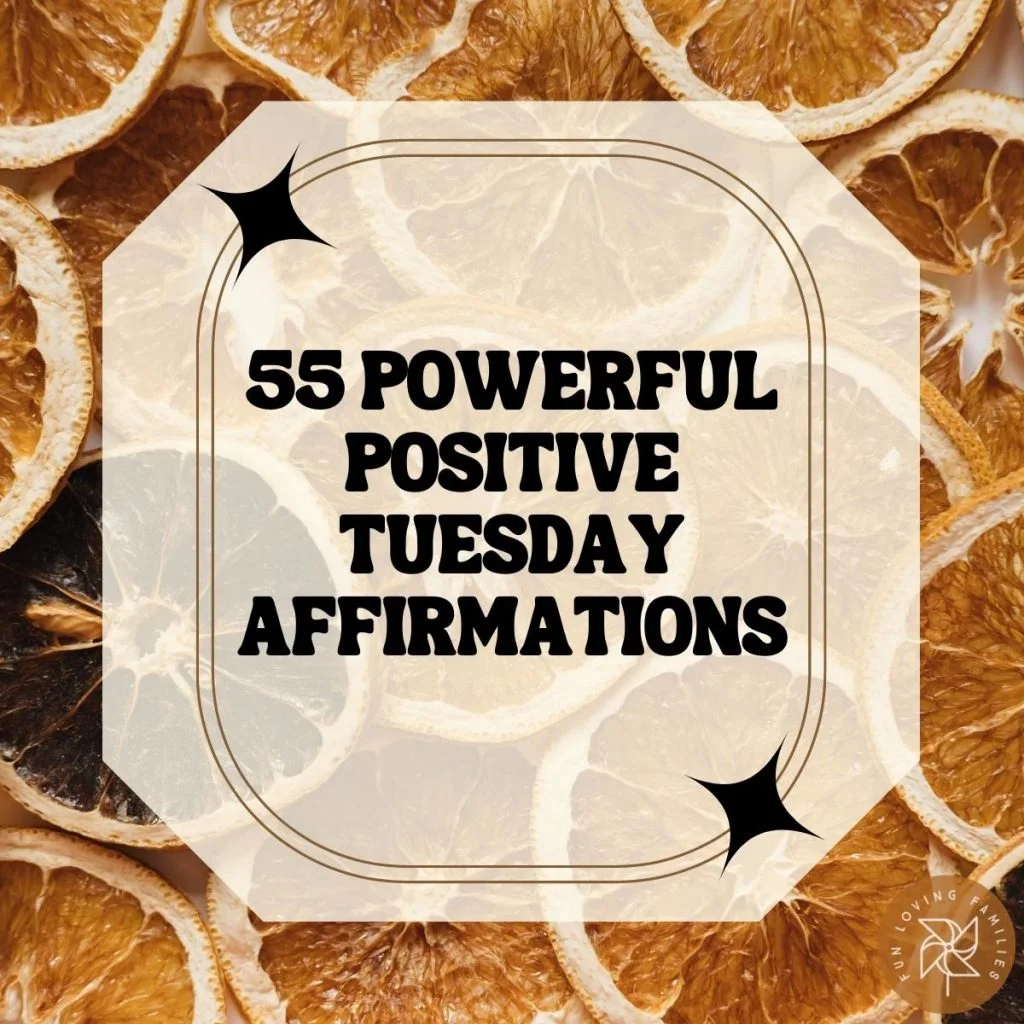 We've divided this list into two sections. The first is written to be affirmed on Tuesday morning and the second is for the evening as your Tuesday comes to a close.
If you're new to affirmations, try taking it a few times and go slowly. Affirmations use the law of attraction to bring that which you are affirming into your life. So, the more you can feel the affirmation's energy as though it was already true and present in your life, the more effective it will be.
Tuesday Morning Affirmations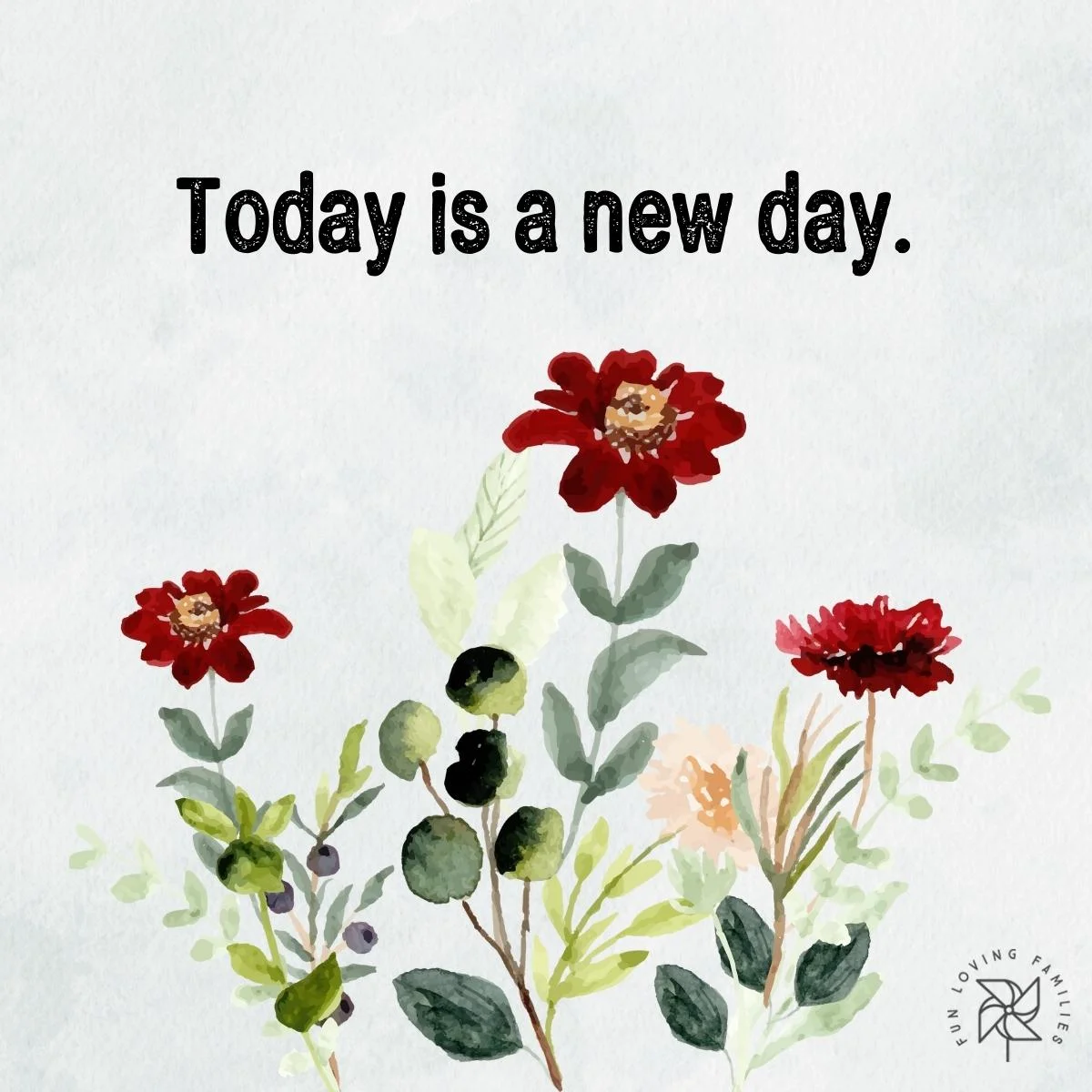 1. Today is a new day.
2. I am filled with positive energy today.
3. Yesterday and tomorrow do not matter, all that matters is today and this present moment.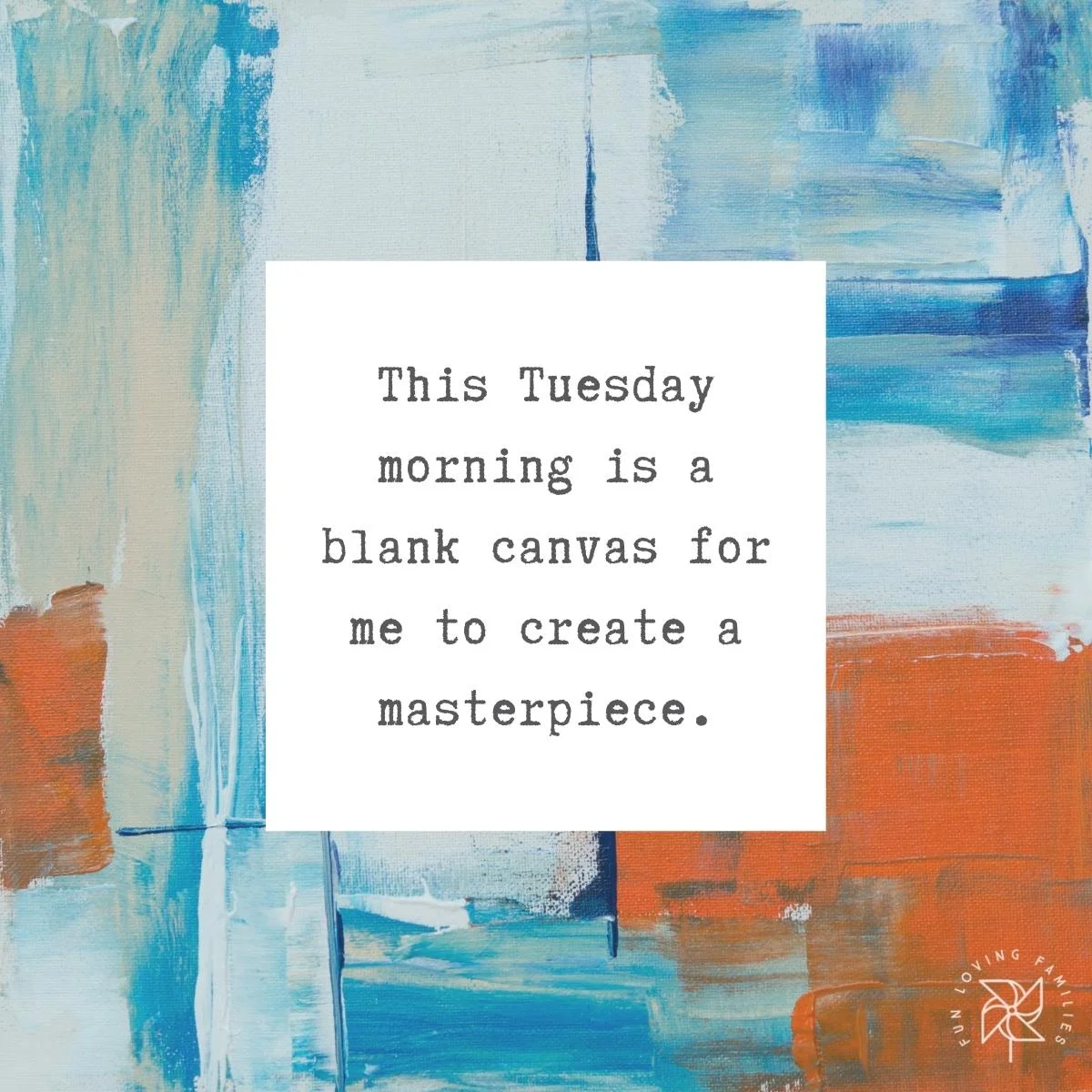 4. This Tuesday morning is a blank canvas for me to create a masterpiece.
5. The day's energy is positive.
6. I radiate positivity today.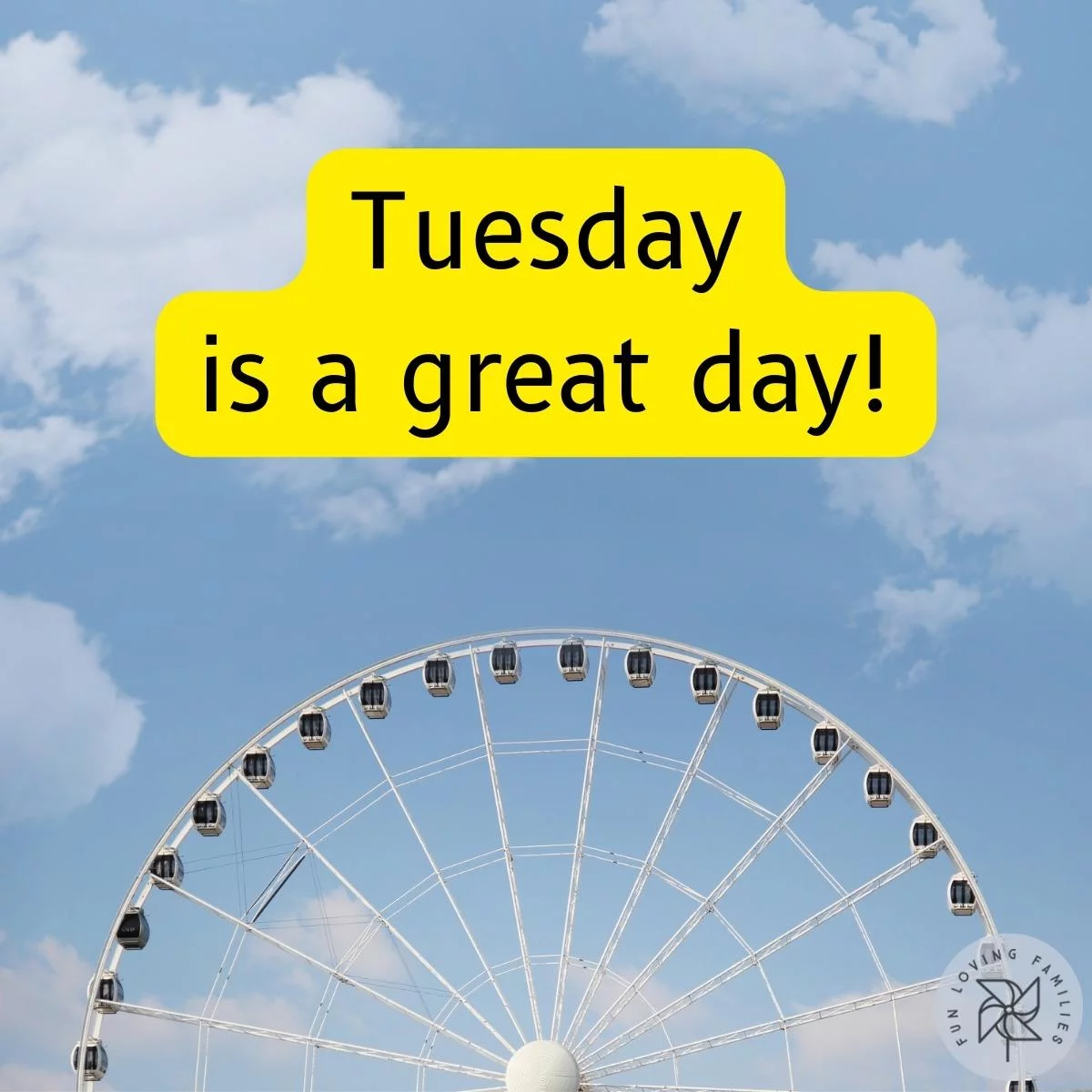 7. Tuesday is a great day!
8. I deserve happiness today.
9. I deserve to thrive today.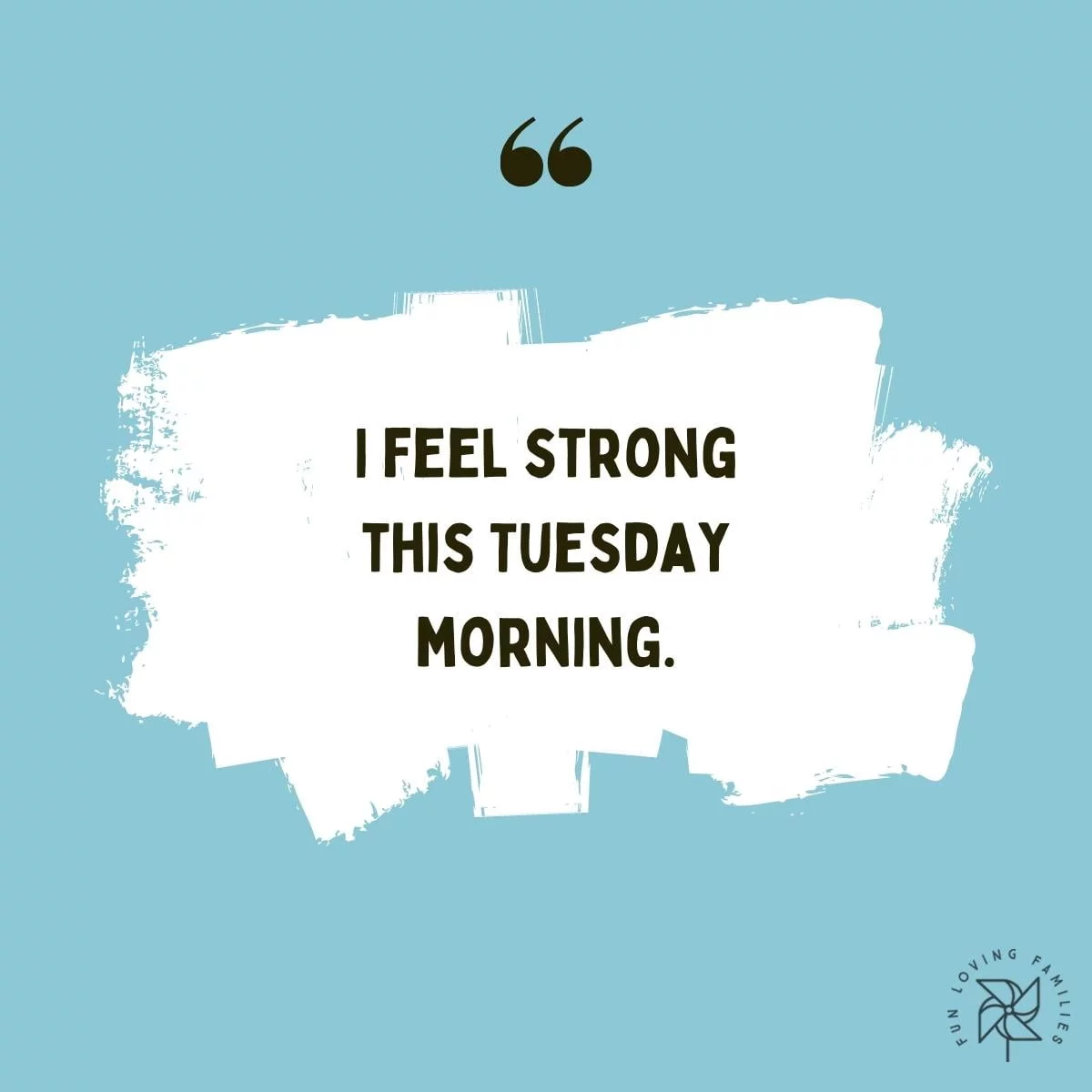 10. I feel strong this Tuesday morning.
11. I choose happiness today.
12. Today, I am in my element.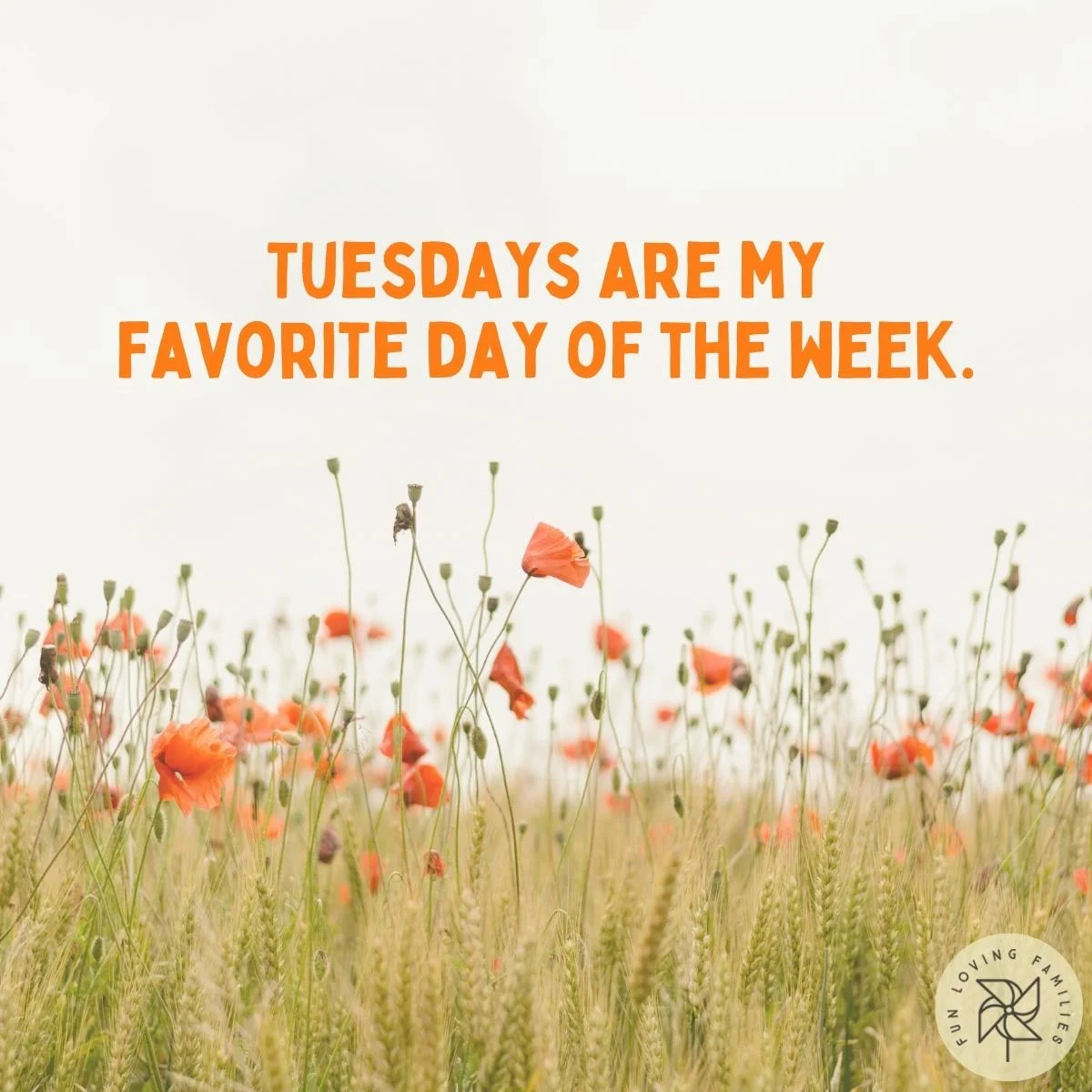 13. Tuesdays are my favorite day of the week.
14. I woke up with a smile on my face this morning.
15. My thoughts are powerful and can shift my energy which will change my life for the better.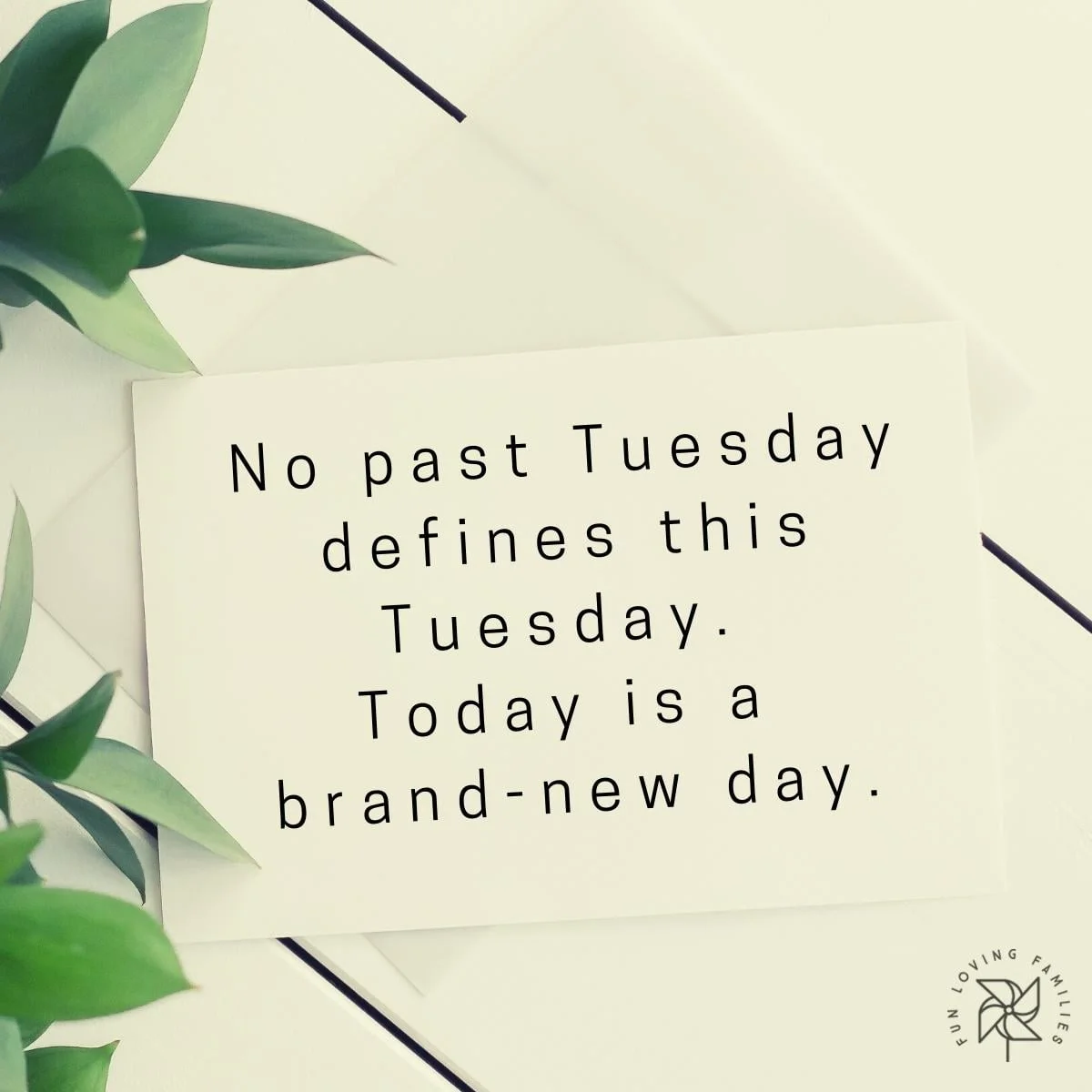 16. No past Tuesday defines this Tuesday. Today is a brand-new day.
17. I choose to be content today.
18. I am thankful to be alive today!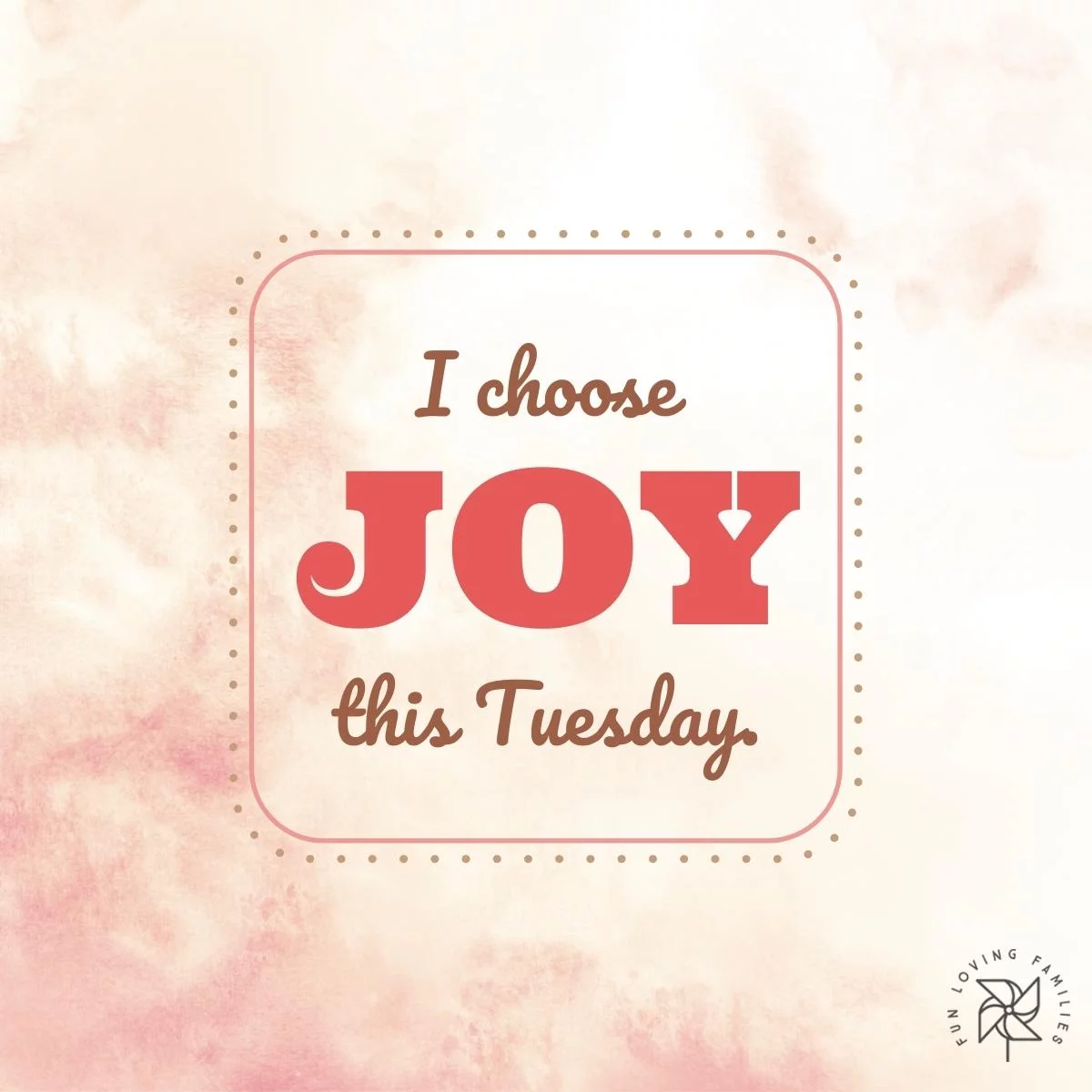 19. I choose joy this Tuesday.
20. I choose abundance.
21. My life is filled with people and things that make me feel good.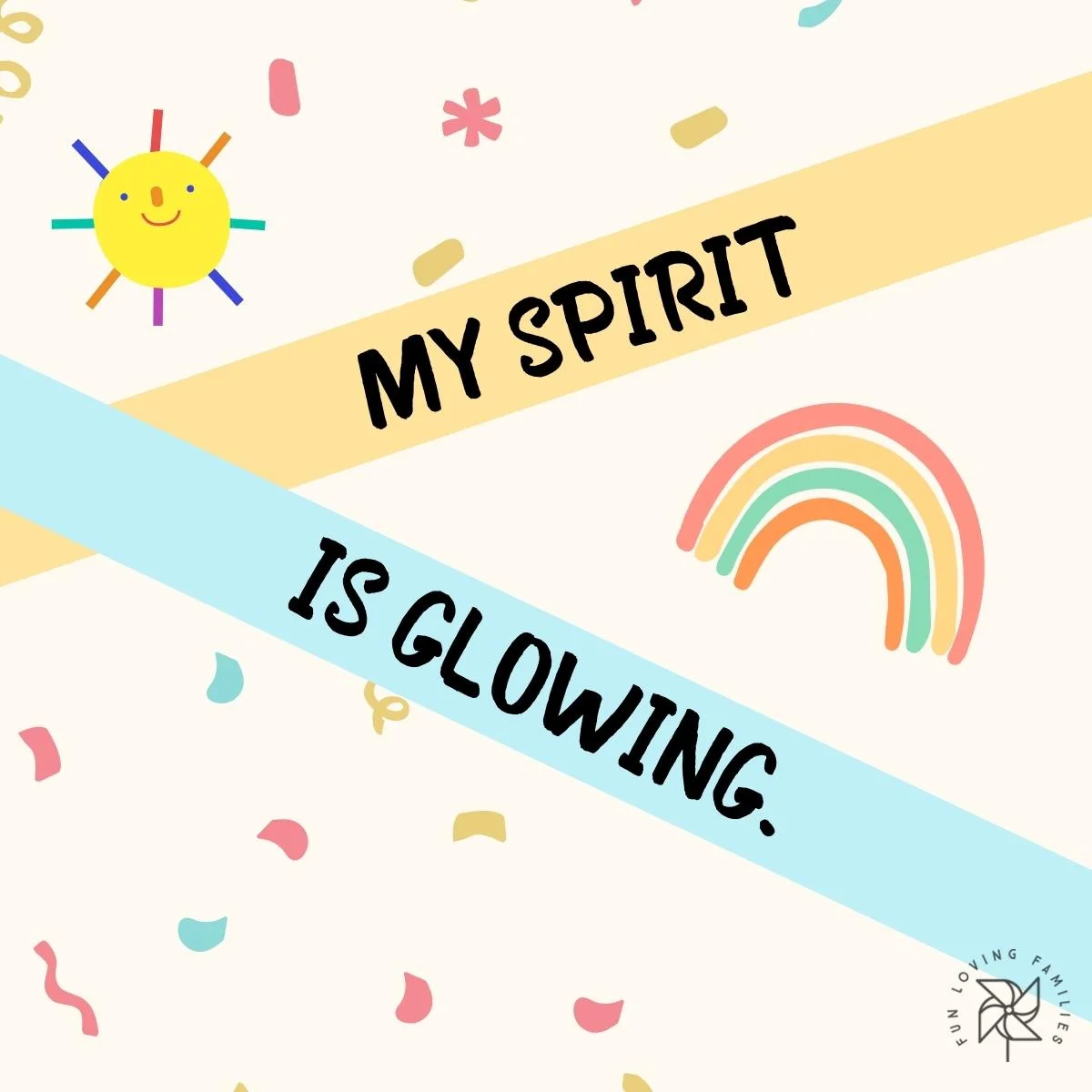 22. My spirit is glowing.
23. My day can be anything I want it to be.
24. My body is strong.
25. Everyone is fighting their own battle so I will not take anything personally today.
26. My mind is clear.
27. I have space to be compassionate towards others today.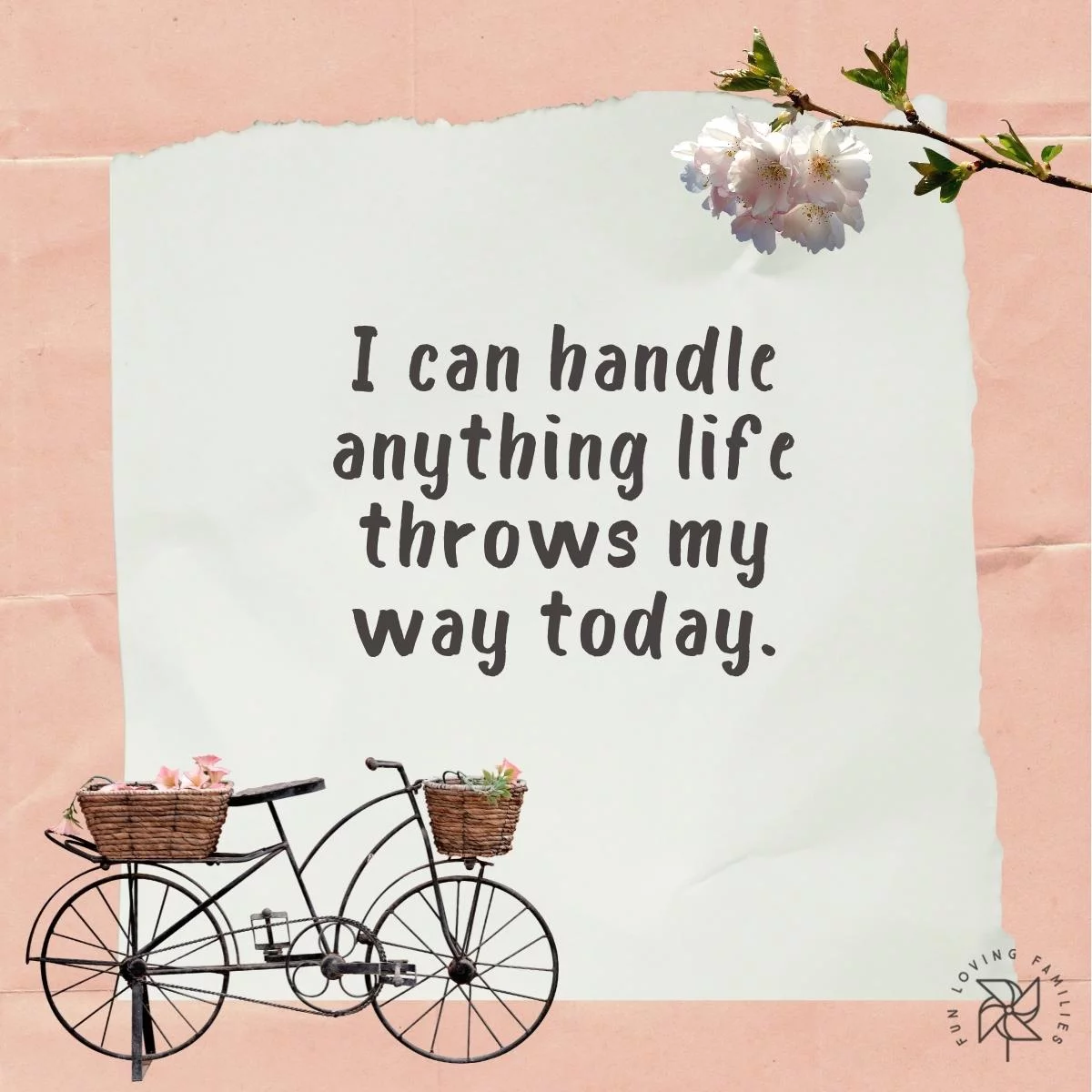 28. I can handle anything life throws my way today.
29. I can't wait to excel at whatever I take on today.
Tuesday Evening Affirmations
30. Today was excellent.
31. I gave everything I had today, and it was enough.
32. I am ready to sleep well.
33. I was a shining light today.
34. I allow myself to release the day from my mind.
35. I do not need to go through the day's events and ruminate on certain moments.
36. I am free of worry.
37. I feel peaceful tonight.
38. It is time to sleep soundly and wake up refreshed and ready to take on tomorrow.
39. I am genuinely excited to wake up tomorrow and have an amazing day.
40. The universe supports me and my dreams and wishes.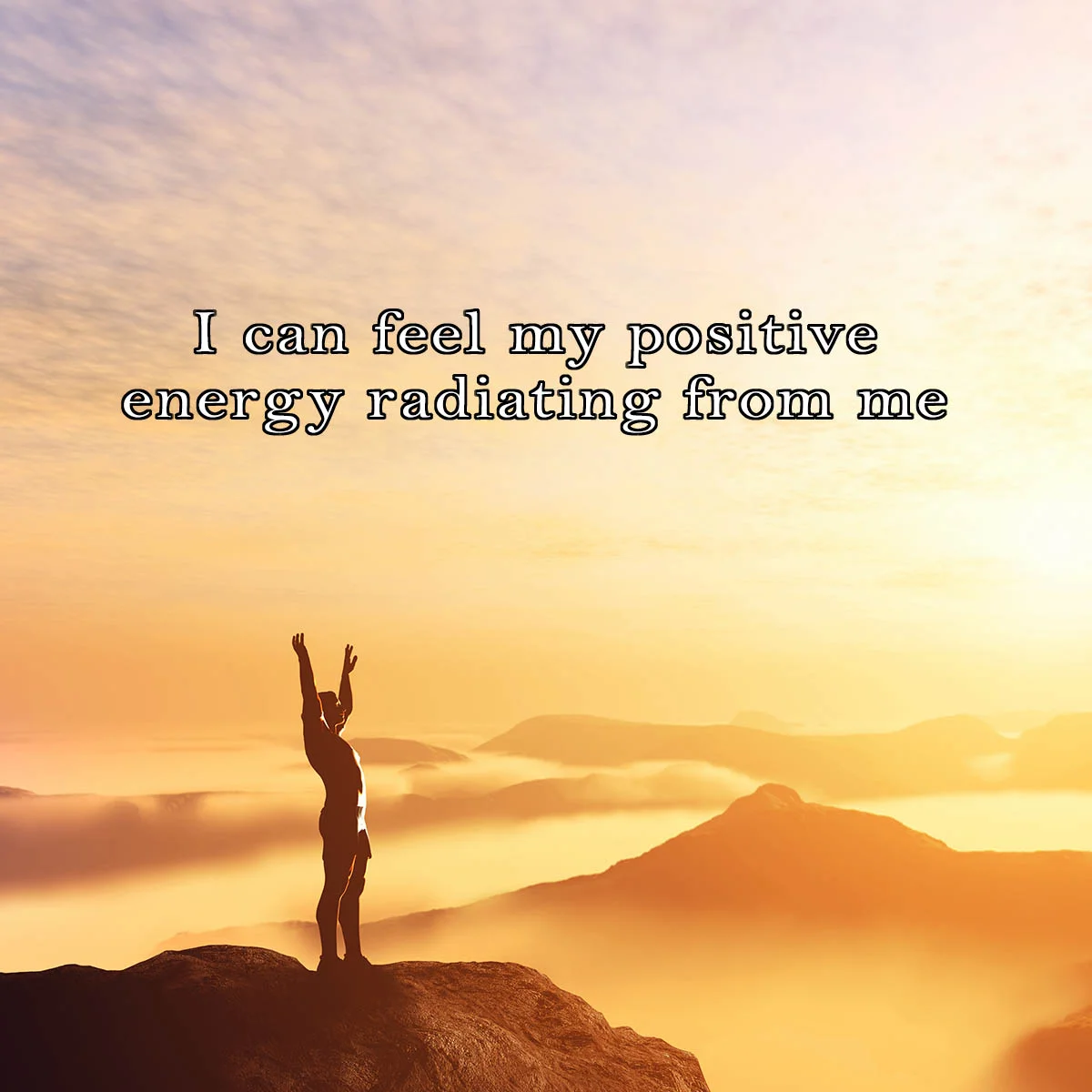 41. I can feel my positive energy radiating from me.
42. The world is my oyster.
43. I am satisfied with myself today. I do not desire to change anything about myself.
44. I did the best I could.
45. I feel love and compassion for myself.
46. Everything I did today was a step towards my bright future.
47. I feel productive simply by being.
48. I glowed today.
49. I tried my best today and will try my best again tomorrow because my best is enough.
50. Anything that happened today that didn't feel amazing is the fuel that will make me stronger and wiser.
51. I am learning and growing each and every day.
52. I do not require anything in addition to what I already have. I have everything I need to succeed.
53. Tonight, I will rest peacefully.
54. Tomorrow, I will wake up fresh and ready to prosper.
55. I feel truly grateful that I am able to experience this wonderful and abundant life.
Final Thoughts
Affirmations are powerful. We have one life and each Tuesday that you wake up is a new opportunity to shape that life into one of your wildest dreams. So, what are you waiting for?
Similar Posts: