Start looking ahead to Spring with some fresh wall art. Today, I'm sharing 5 printable Spring wall art farmhouse style prints for my readers to download and print at home.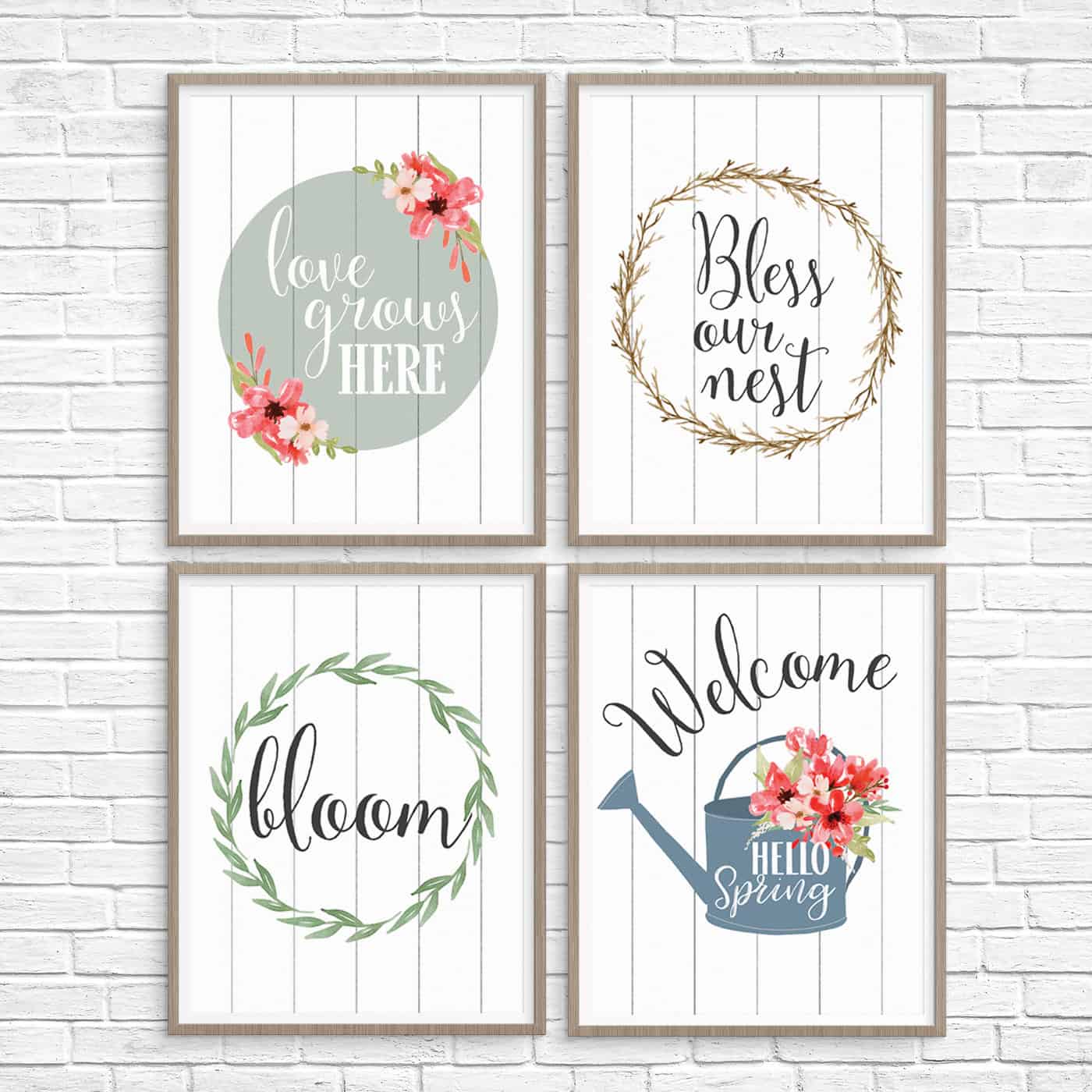 Friends, I've got Spring bulbs coming up in my little garden and I can't tell you how happy I am to see them. I don't actually know what they are yet, since this is our first Spring in this house. But, every time I walk past them, all bundled up in my winter coat, they remind me that Winter will be on its way out soon and warmer weather is on its way.
I'm a Florida girl living in North Carolina now, and this winter has been so, so, cold!
So, how about a little Spring wall art to get us in the mood for the new season?
Printable Spring Wall Art Farmhouse Style
First off, let me just tell you that I would not have been able to create these lovelies without the beautiful artwork of Fox and Hazel. All of the watercolor elements that I used in these are from her Red and Yellow watercolor clipart and her Blush and Navy watercolor clipart that are available for free on her site.
Now, I am paying it forward by sharing these prints that I made with you! But please note that these are not for you to sell to others. They are only for your personal use to help give your own home a little Spring pick-me-up. And, if you would like to link to this post to share it, please make sure you're linking to this post and not directly to the files…Thanks!
Download the individual prints below, or scroll to the bottom for the entire set PDF download.
Hello Spring Farmhouse Print
I'm going to start with this one because it's my favorite! Enjoy. 🙂

Download PRINT Here
Bloom Farmhouse Print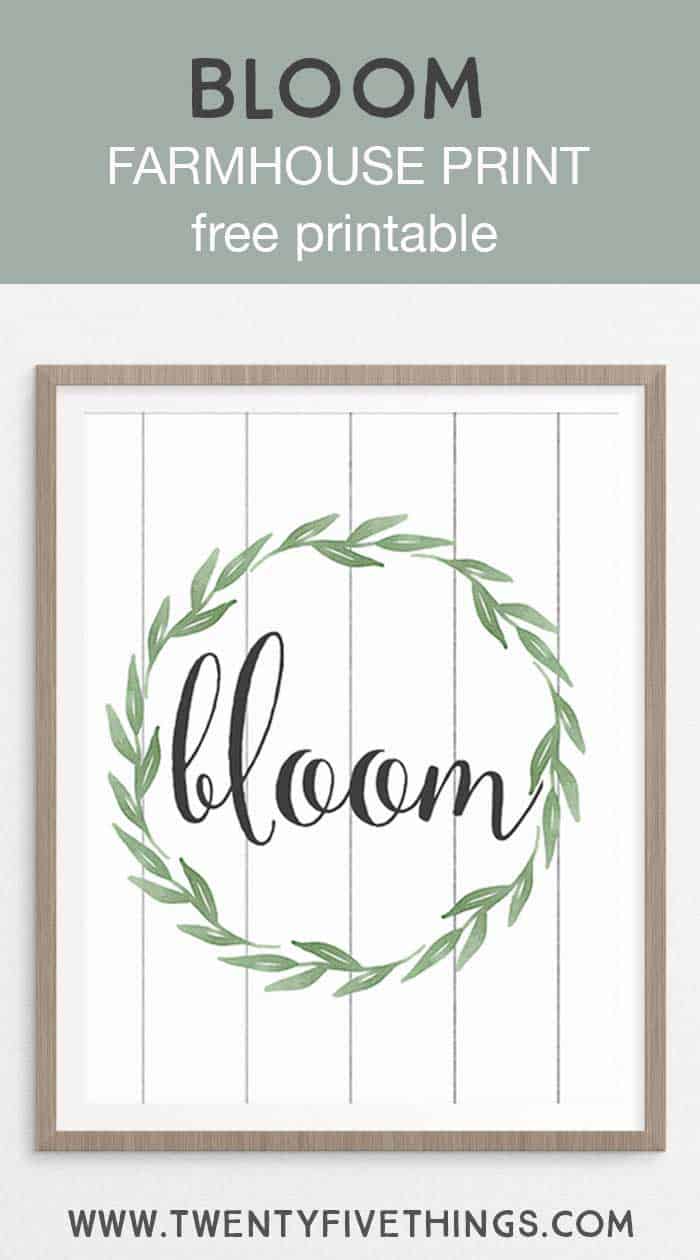 Download Print Here
Love Grows Here Farmhouse Print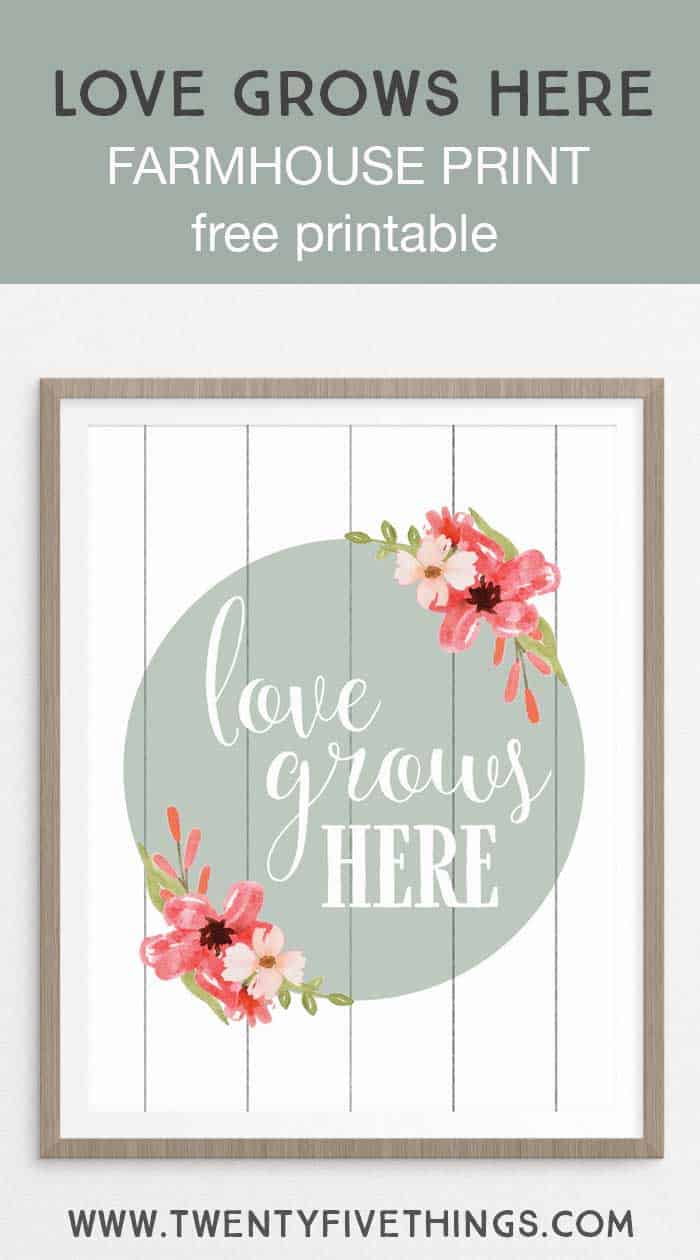 Download Print Here
Bless Our Nest Farmhouse Print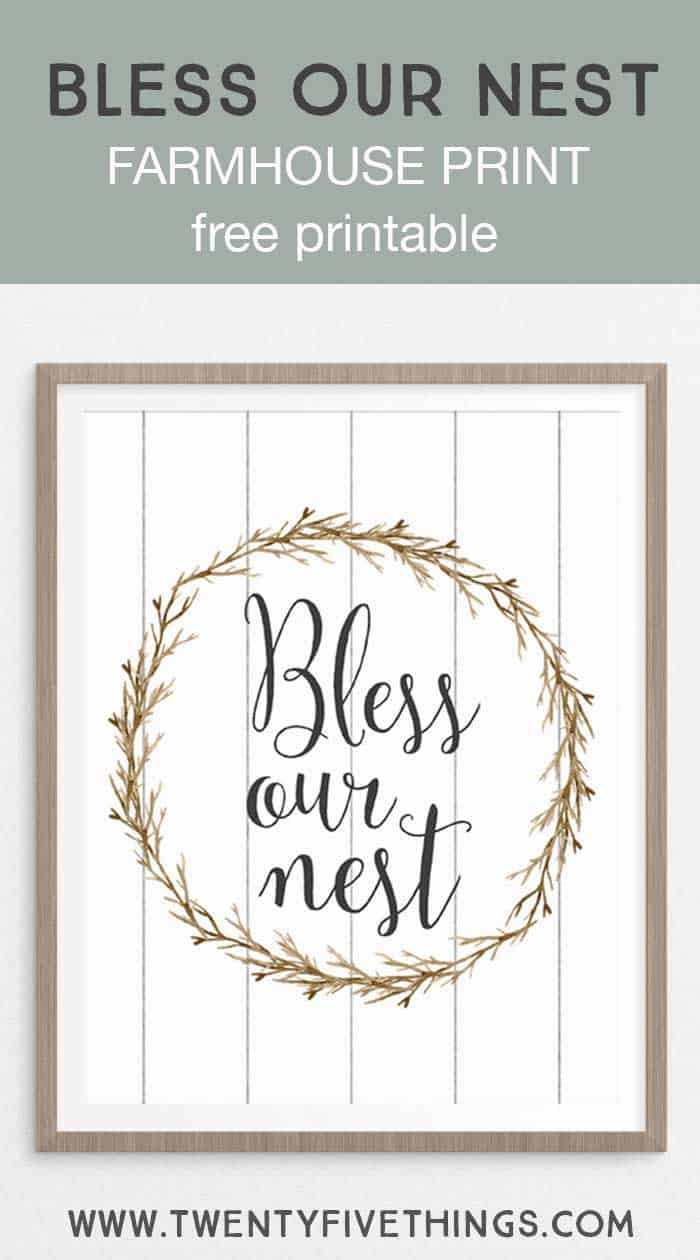 Download Print Here
Spring Farmer's Market Print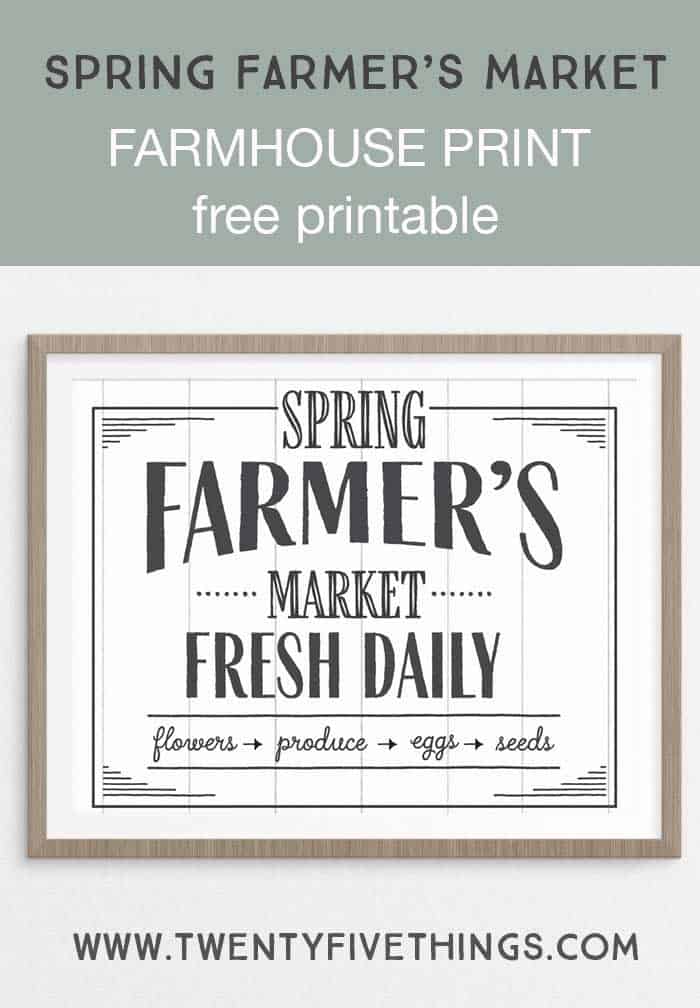 Download Print Here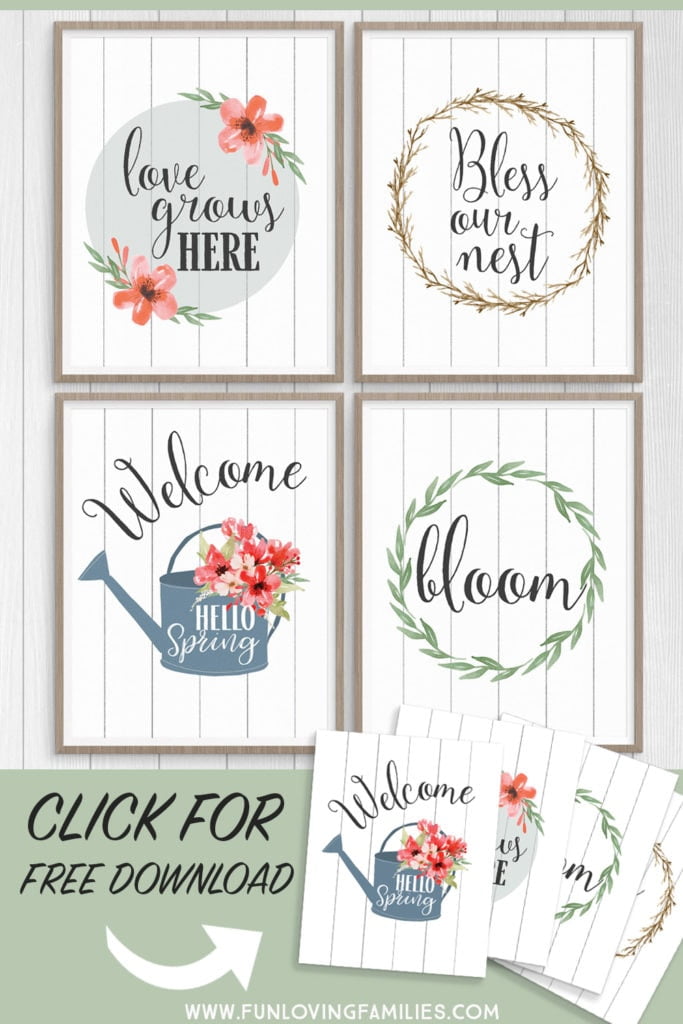 Click here to download entire PDF print set.
More Spring Farmhouse Decor
Here are my Spring farmhouse decor picks on Amazon to help complete your Spring farmhouse look:

(This post contains affiliate links which means I may earn a small commission if you click a link and make a purchase. As an Amazon Associate I earn from qualifying purchases.)
Our free Spring farmhouse prints along with these lovely Spring farmhouse decor finds on Amazon are sure to help freshen up your home for the new season!
Enjoy your prints and I'd love to see how you use them in your home. 🙂
If you liked these free printables, please Pin the image below to share and save for later!