I have a confession to make: the minimalist nursery we created for our baby is my favorite room in the house.
We've renovated our kitchen and had our living room designed by an interior designer, but it's my youngest child's minimalist nursery that brings me a sense of peace and calm like nowhere else in our home.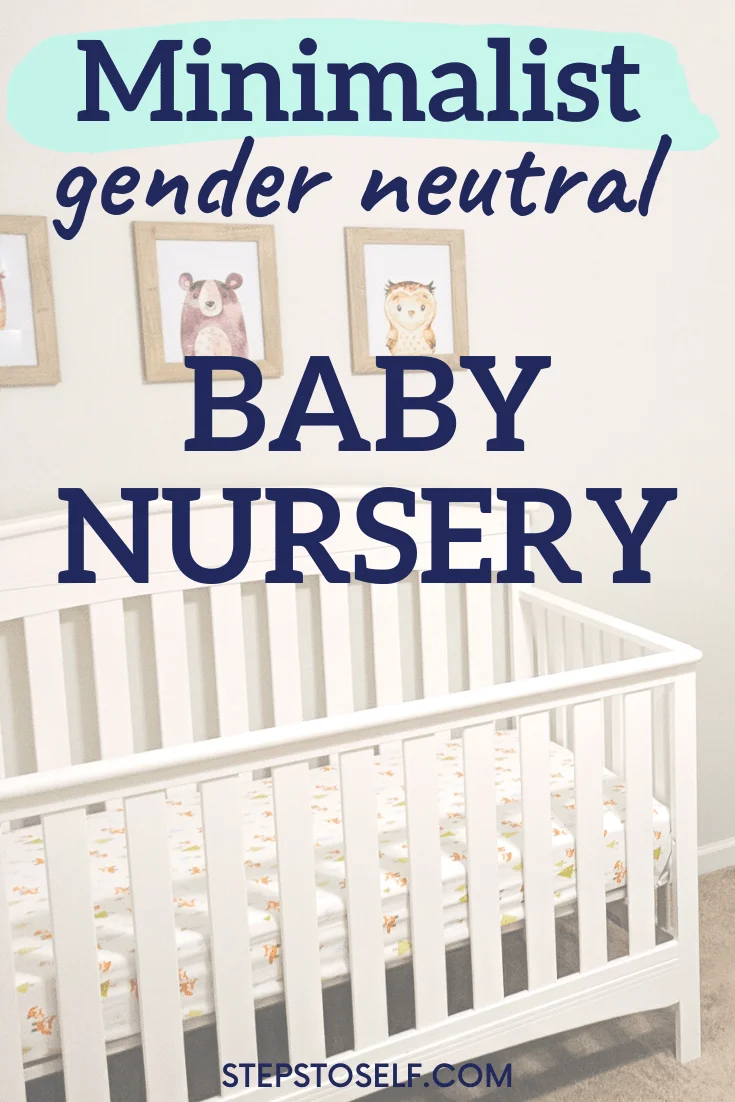 (This post contains affiliate links which means I may earn a small commission if you click a link and make a purchase. As an Amazon Associate I earn from qualifying purchases.)
We kept her gender a surprise, and therefore got to create a woodland-themed minimalist nursery that would be perfect for any baby. I wanted it to be bright, airy, and uncluttered. I chose an off-white paint and white furniture that make the surroundings just seem to melt away.
We have just a few accents: her owl lamp, small bookshelves, cute animal prints that represent her siblings watching over her crib, and an "Adventure Awaits" sign with green felt garland above her changing table.
There are wood and canvas accents in the rocking chair, basket, and hamper.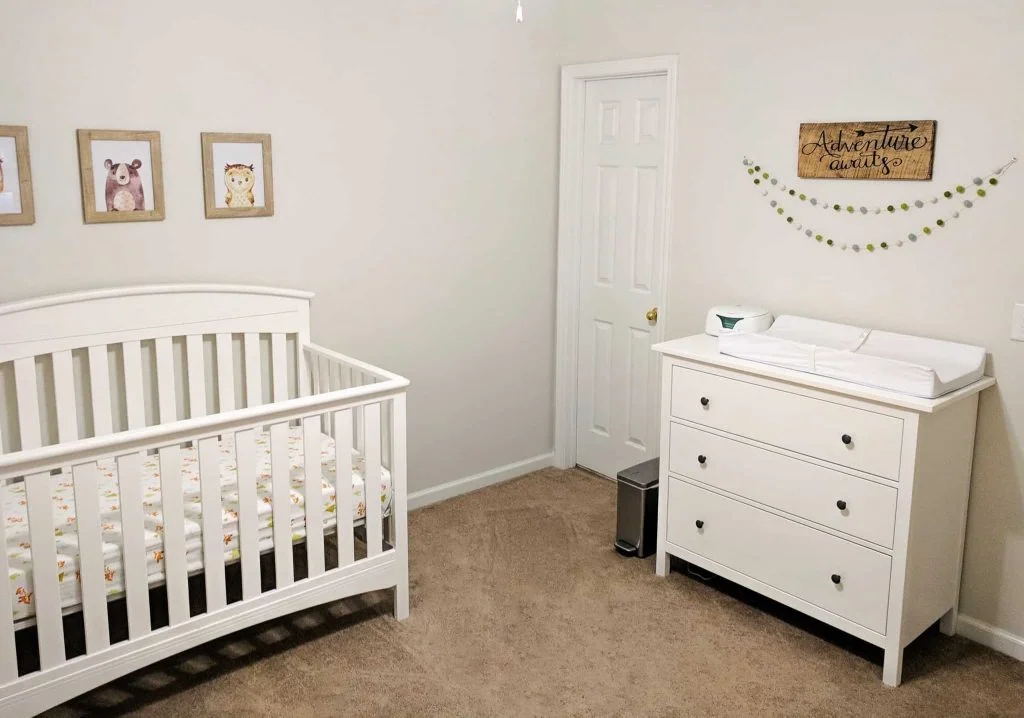 Her closet provides plenty of place for extra clothing, toy, and gear storage, so we were able to achieve an open feel in the small room with plenty of place for play. Thankfully, the minimalist style came along with a minimal budget, which was exactly what we needed for our fourth child.
Be sure to check out the minimalist baby registry checklist for some help on what items to register for versus what you can skip.
Our second and third children didn't have a nursery; they slept in a crib in our room until they were able to join their sibling's room. Maybe that's why it felt a little extra special this time.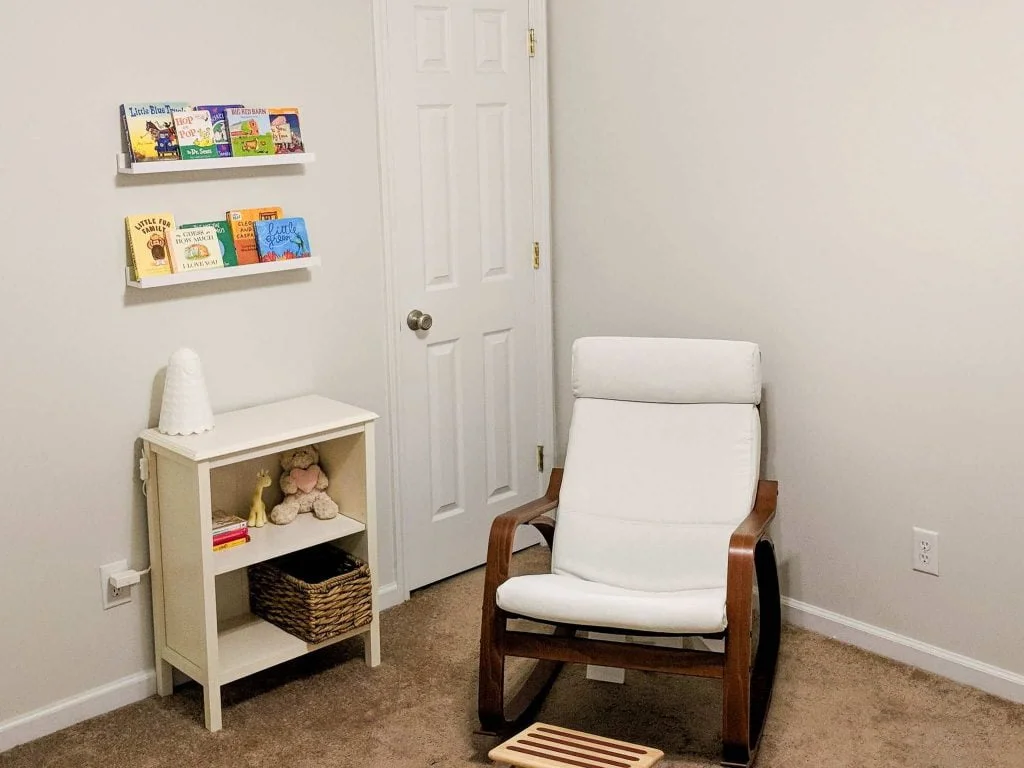 Book ledges, owl lamp, rocking chair: IKEA
Bookshelf: Target
I scoured photos upon photos and found it more challenging to find gender-neutral nursery ideas for inspiration. I'm so glad we stuck to our wishes and created the minimalist nursery perfect space for either a boy or girl.
The woodland theme lends itself nicely to this, though ours is a very light touch with it.
I'm pleased that our minimalist nursery should be a nice neutral canvas as our girl grows for her to be able to form her own tastes and style preferences. Creating this space has made me start to rethink my approach to some other rooms in the house.
I'm sure it was also the Marie Kondo and other decluttering inspiration that had begun to influence me—it's just the baby's space was the first I was able to create with minimalist intentions, and it felt even better than I'd imagined.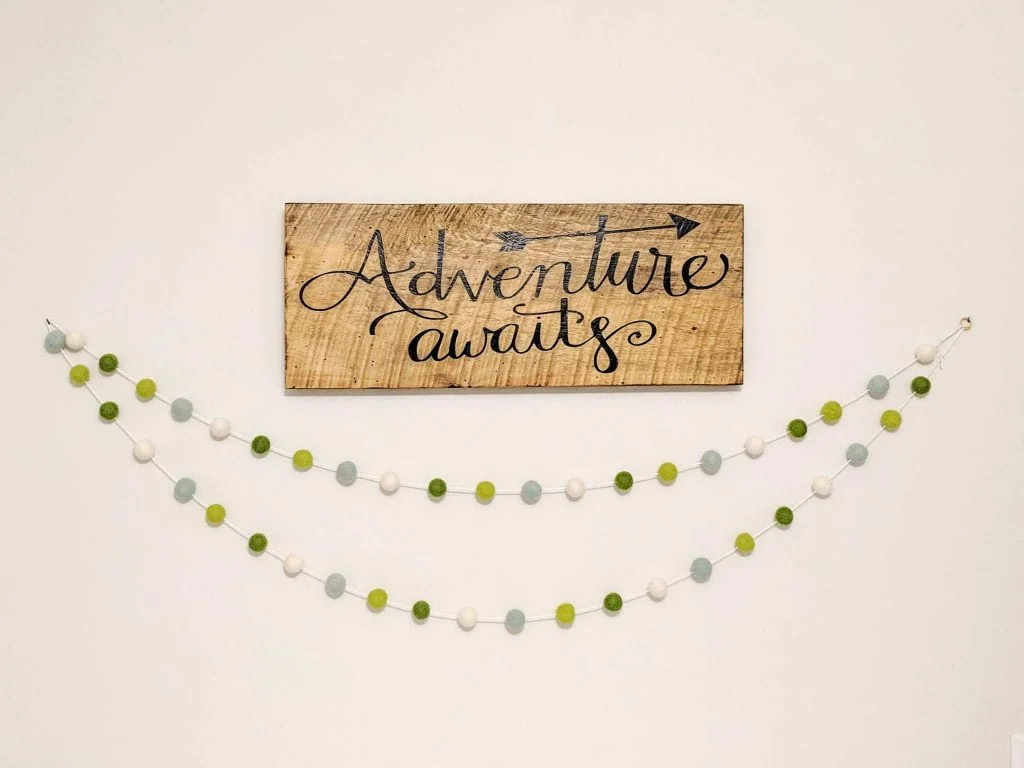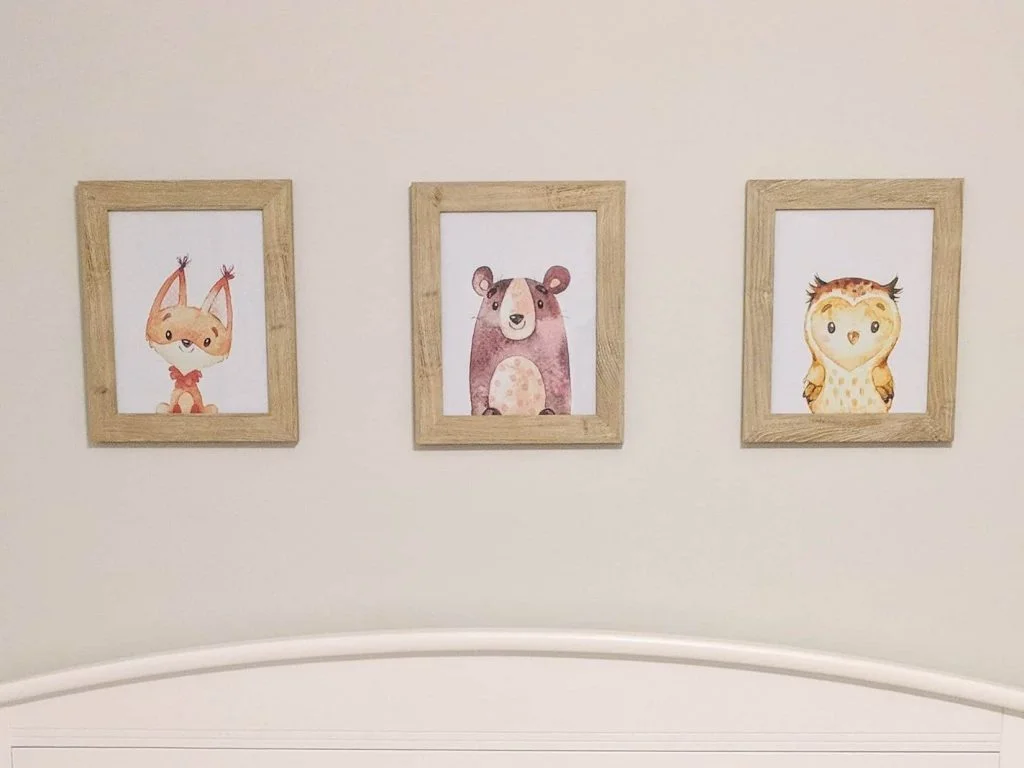 It can be easy to go over the top in a baby's room, because there are so many cute little things for them. While I used Pinterest for inspiration, I made sure to keep grounding the style in what I wanted: minimalist, light, airy, woodland, and gender neutral.
Keeping this in mind, along with my budget, for any purchase was very helpful.
I could always add more accent pieces or décor later, but I had experienced all too well going overboard when creating a refreshed room. Spaces really do feel freeing without all the extra visual items weighing them down, at least to me.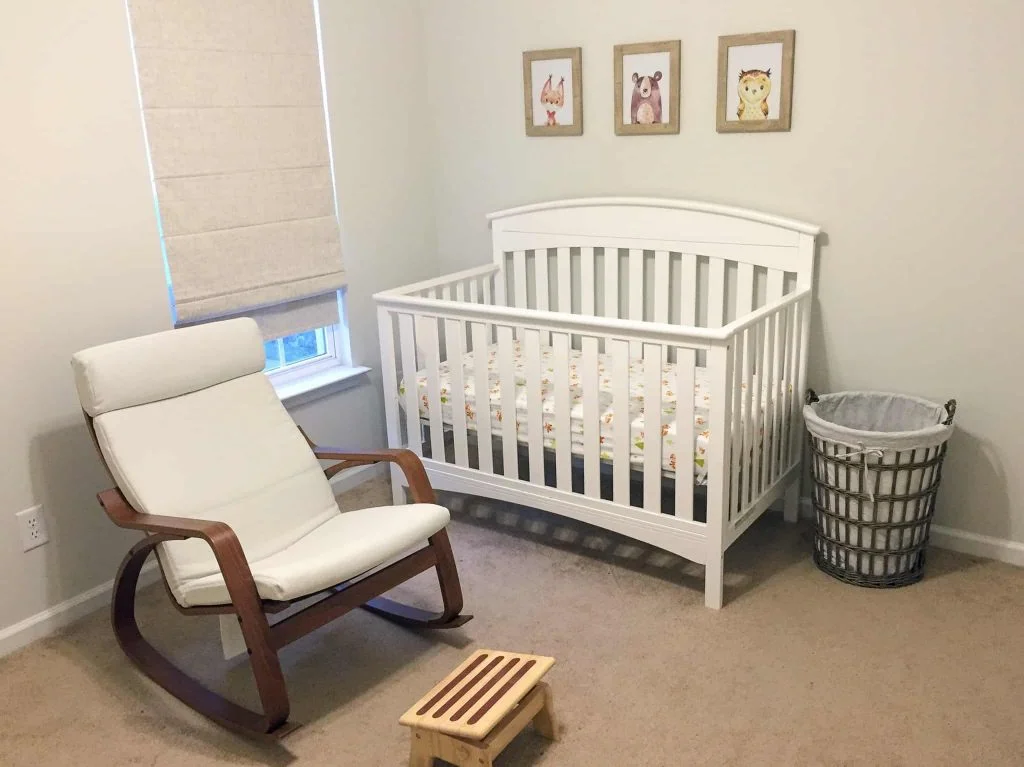 No matter your style, I hope you are able to be inspired and create a nursery that fills you and your little one with a sense of calm and comfort.
What type of nursery do you want to create? Are you inspired by the idea of a minimalist nursery? I'd love to hear about it in the comments.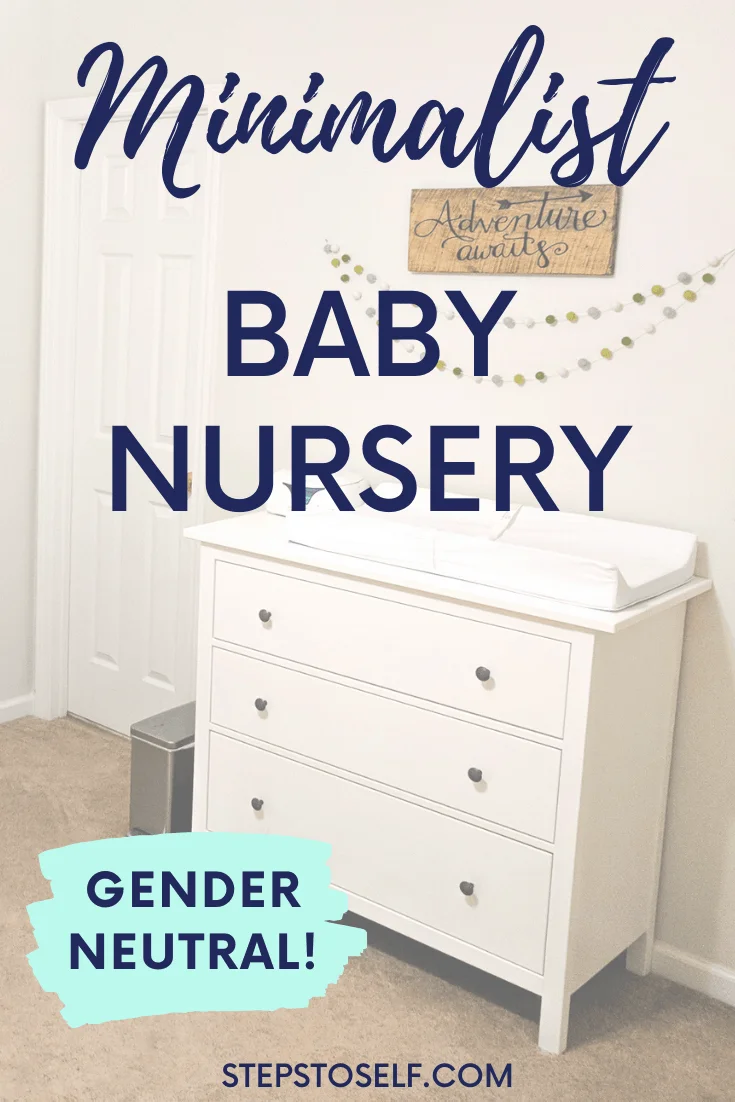 Similar Posts: