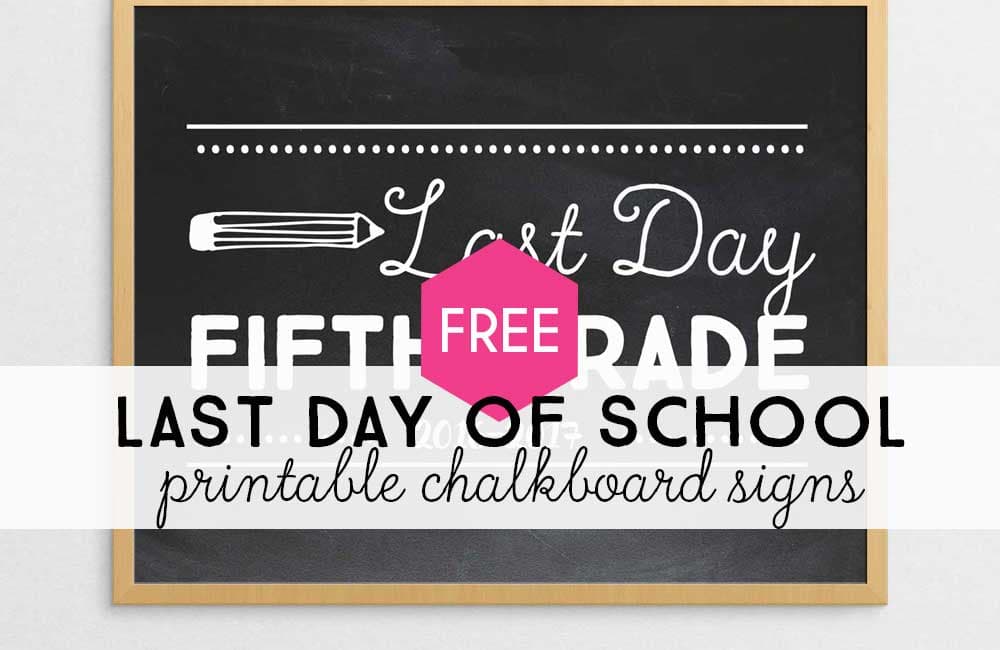 ***Updated for 2018-2019***
We've made these last day of school chalkboard signs FREE for your personal use! All you need to do is click the links to download the grade level you need and you can either print them yourself, or send the files to your favorite photo processing resource.
My kids are in the fifth and third grades this year, and it's so fun to look back on our pictures over the years and see how much they've grown!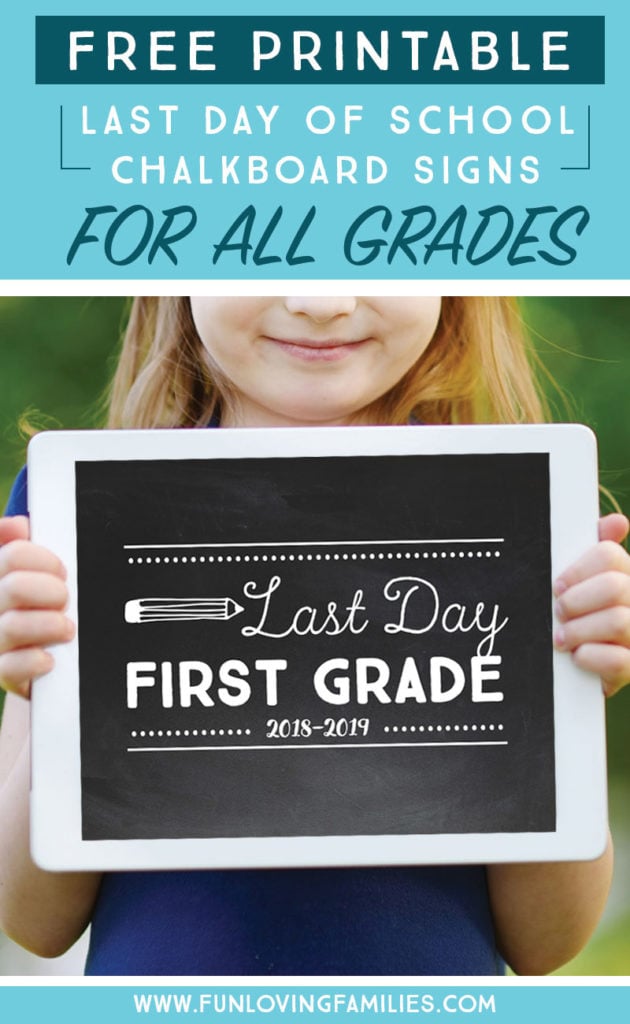 To download the files onto your computer, click the button below to save the PDF. Once you have it saved to your computer, you can open the file and print the pages you need at home.
Download Last Day of School Chalkboard Signs Here
All of the images have been updated to reflect the current school year: 2018-2019.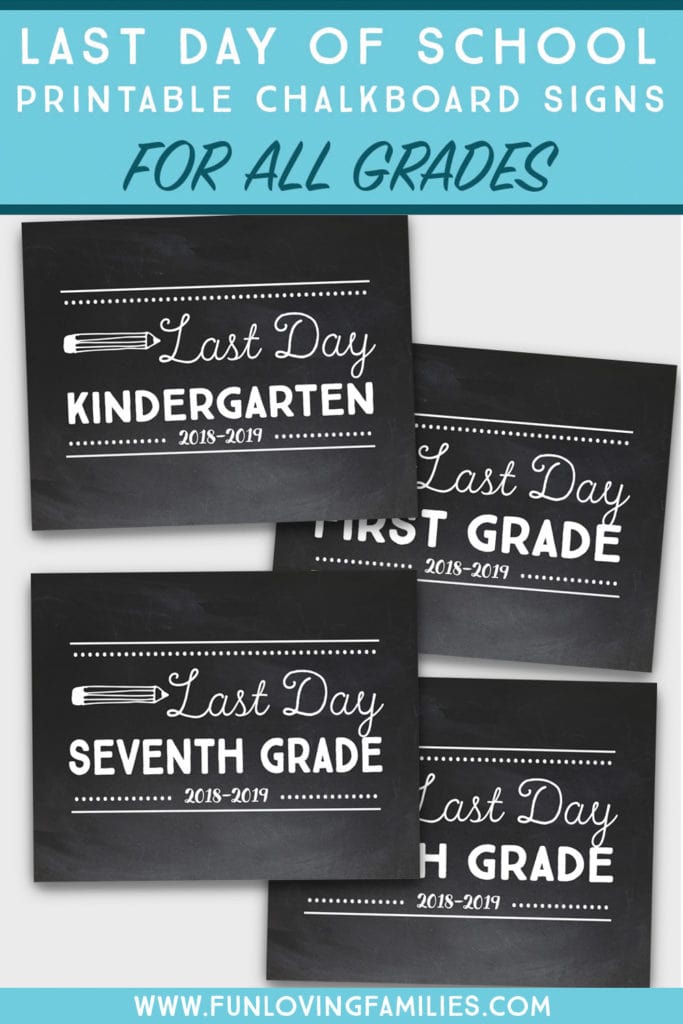 These prints are super-easy to print at home, and are perfect for last minute Last Day of School photos.
The prints here are sized 8X10.
More Last Day of School Signs
I really enjoy making several of these each year. Be sure to check out some of other signs I've made (they are all updated for the current year.)
Click here for these
Free Printable Last Day of School Signs for All Grades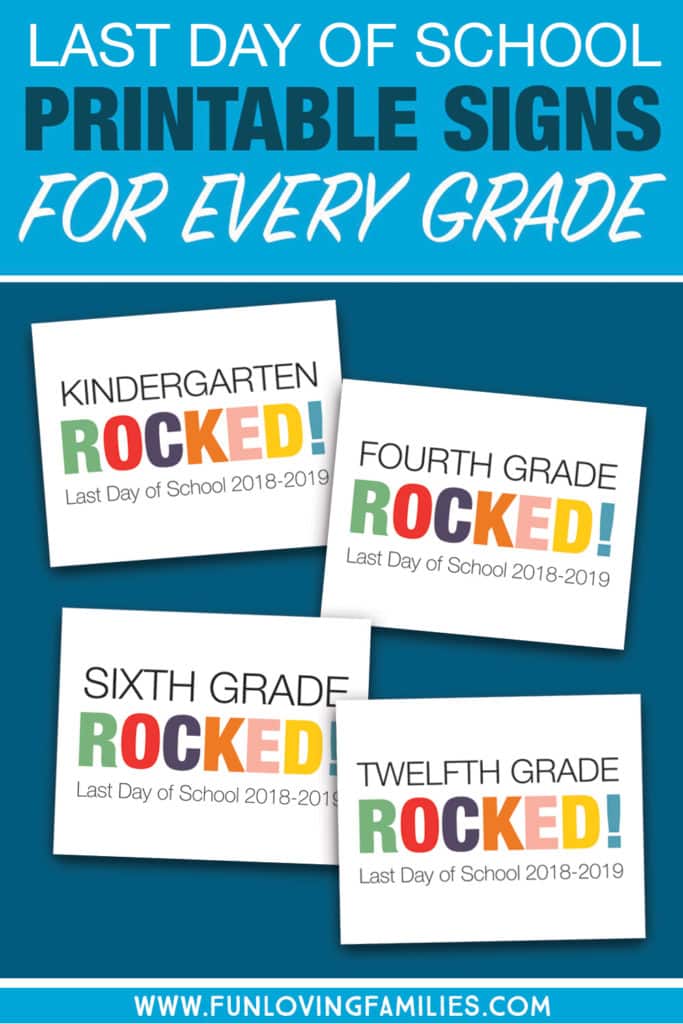 Click here to go to these
Printable Last Day of School signs
.