A little celebration can brighten just about anyone's mood. We've assembled a massive list of fun holidays for kids to help children and their parents enjoy offbeat holidays all through the year.
Celebrating holidays like "Tongue Twister Day" or "Howl at the Moon Day" can be great bonding experiences for families. Our free printable calendar (available below) provides ideas to fight boredom and create fun new traditions as a family.
Fun holidays for kids are also a great way to incorporate themed crafts and learning activities. You might bake chocolate cupcakes together, learn about penguins, study constellations, or make origami, just to name a few.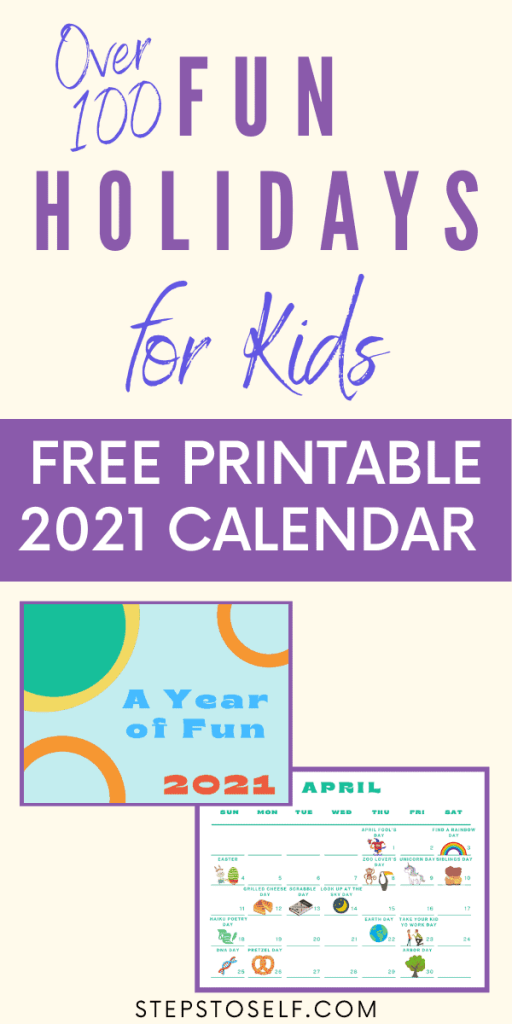 Especially when stuck at home, fun holidays for kids can help add a little excitement to the weeks. Give kids something to look forward to by posting the monthly calendar on the wall.
Made-up holidays might seem silly, but that's exactly the point! Try not to take them too seriously–just have fun with your kids.
Under each of the fun holidays for kids on this list, I'll include some ideas for celebrating, such links to activities and more.
For more inspiration, check out 35 Best Family Bonding Activities
Here's to making 2021 a year of fun for your family!
(This post contains affiliate links which means I may earn a small commission if you click a link and make a purchase. As an Amazon Associate I earn from qualifying purchases.)
Fun Holidays for Kids
You can download a beautiful printable with all these fun holidays using the button below.
Jump to Month:
January
January 4: Trivia Day
January 5: Bird Day
January 11: Learn Your Name in Morse Code Day
January 13: National Rubber Ducky Day
January 15: Hat Day
Raid the closets or the thrift shop for a most fabulous hat.
Make or decorate your own hats and have a hat fashion show.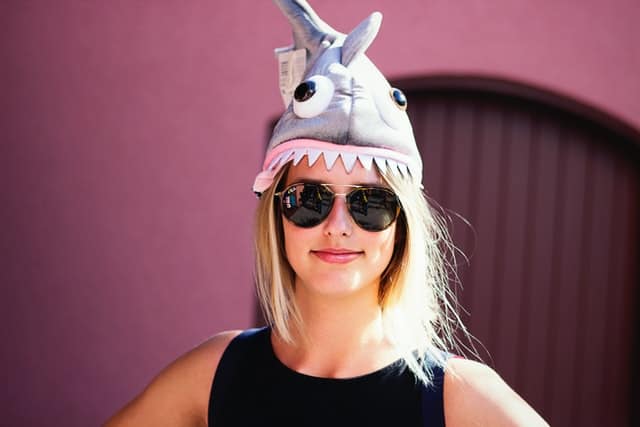 January 17: Kid Inventors Day
Provide a variety of scrap materials for the kids and see what they can create.
Draw your own invention and present it to the family.
Make a Rube Goldberg machine.
January 18: Martin Luther King Jr Day of Service
January 19: National Popcorn Day
Try creating your own different flavors of popcorn.
Pop popcorn using different methods and see which works the best.
Try to catch popcorn in your mouth.
Have a popcorn and movie night.
January 20: Penguin Awareness Day
January 21: Squirrel Appreciation Day
January 24: Compliment Day
Give compliments to each other and as many people as you like!
January 25: Opposite Day
Wear pajamas during the day.
Have breakfast for dinner.
Speak in opposites.
Swap names for the day.
January 28: International Lego Day
January 29: National Puzzle Day
January 31: Backwards Day
Wear your clothes backwards.
Learn how to moon walk.
Eat dessert first.
Try mirror writing.
February
February 1: Eat Ice Cream for Breakfast Day
This one is pretty self-explanatory–enjoy! 🙂
February 2: Groundhog Day
February 4: Thank Your Mailman Day
Make a card or craft for your mail carrier.
Wave to your mail carrier and thank them.
February 9: National Pizza Day
Try making your own pizza at home.
Make a pizza craft to celebrate pizza.
February 11: Make a Friend Day
Meet someone new at school or in your neighborhood.
February 12: Chinese New Year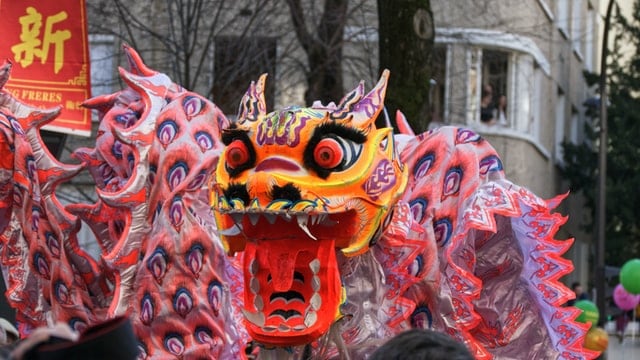 February 13: World Radio Day
February 14: Valentine's Day
February 15: Presidents Day
February 17: Random Acts of Kindness Day
Do acts of kindness with your kids.
February 20: Love Your Pet Day
Make a special homemade treat for your pet.
Draw a picture of your pet.
Give your pet extra play or snuggle time.
February 26: Tell a Fairy Tale Day
Read a cherished fairy tale.
Make up your own fairy tale story together. "Once upon a time…"
February 27: International Polar Bear Day
March
March 1: Pig Day
March 2: Dr. Seuss's Birthday
March 4: March Forth and Do Something Day
Volunteer together.
Try something new.
March 5: Learn What Your Name Means Day
Research your name's meaning.
Talk about family names.
Make a craft with your name.
March 9: Napping Day
Everyone gets a nap today (especially mom–definitely my favorite of the fun holidays for kids).
March 10: Mario Day
March 14: Pi Day
March 17: St. Patrick's Day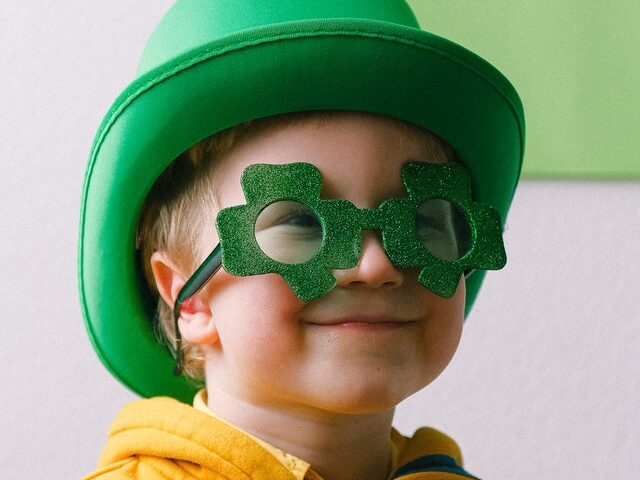 March 19: Absolutely Incredible Kid Day
Tell your kid how amazing they are.
Give your child an award for something.
Write your kid a letter describing their awesomeness.
March 20: World Storytelling Day
Read a story to your child.
Tell a story together, making up one sentence at a time (alternating turns). You can also use Tell Tale cards for inspiration.
March 22: International Goof Off Day
Get silly together!
Try out your best Goofy voice.
No chores allowed today!
March 25: Waffle Day
Make yummy waffles together, complete with toppings (I recommend trying chicken and waffles).
Find out the history of the waffle.
March 26: Make Your Own Holiday Day
Kids get to choose a new holiday.
Craft your own advertisements for the new holiday.
Celebrate in your own style and create a new family tradition.
March 30: Take a Walk in the Park Day
Get outside and enjoy a walk in the park together.
April
April 1: April Fool's Day
Play a small (and not too unkind) joke on someone.
April 3: Find a Rainbow Day
Look for a rainbow or make your own rainbow at home.
Paint your own rainbow or color one in sidewalk chalk.
April 4: Easter
Have an Easter egg hunt.
Dye Easter eggs.
April 8: Zoo Lover's Day
Visit a zoo or check out a zoo's live animal camera feeds online.
Watch a nature documentary.
Make a craft of your favorite animal.
April 9: Unicorn Day
April 10: Siblings Day
Make your sibling(s) a card.
Give your sibling(s) a hug.
Play a game of your sibling's choice.
April 12: Grilled Cheese Day
Make grilled cheese sandwiches together.
Sample different types of cheeses and make your own custom blend.
April 13: Scrabble Day
April 14: Look Up at the Sky Day
Lie on the ground and look at the shapes of the clouds.
Go stargazing.
Draw or paint the moon.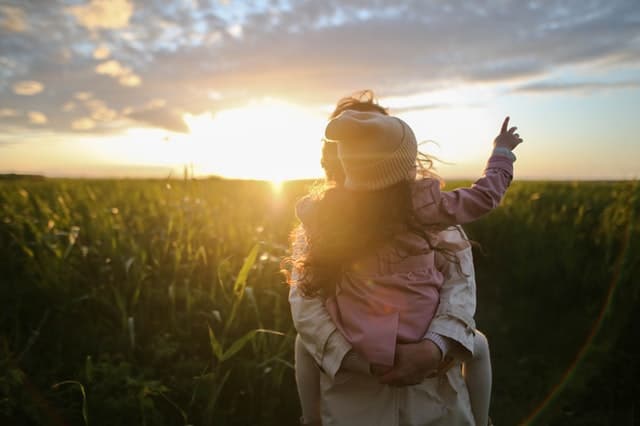 April 18: Haiku Poetry Day
April 22: Earth Day
Pick up litter.
Start a home compost bin.
Make something out of scrap material.
Collect and drop off recycling.
April 23: Take Your Kid to Work Day
Take your child to work, or if you can't, tell them some neat things about your job.
Let your child dress as what they want to be when they grow up.
April 25: DNA Day
April 26: Pretzel Day
April 30: Arbor Day
Plant a tree.
Learn about different types of trees (hint: go for a nature walk if you can).
Collect and label different leaves. Make leaf rubbings.
Draw or paint your favorite tree.
May
May 1: May Day
Make a flower crown.
Dance around a May pole.
Plant some flowers.
Have a picnic.
May 2: Free Comic Book Day
Visit a comic book store.
Read comics together.
May 4: Star Wars Day
May 5: Cinco De Mayo
Make your own salsa.
Learn about Mexico.
Listen to Mexican music.
May 7: National Space Day
May 8: National Train Day
May 9: Mother's Day
Make mom breakfast.
Make a card for mom.
Read a book to mom.
May 10: Clean Up Your Room Day
While arguably not one of the most fun holidays for kids, it can bring a great sense of accomplishment.
Make cleaning up a game and have a reward at the end.
Play fun music while cleaning up.
May 12: Kite Day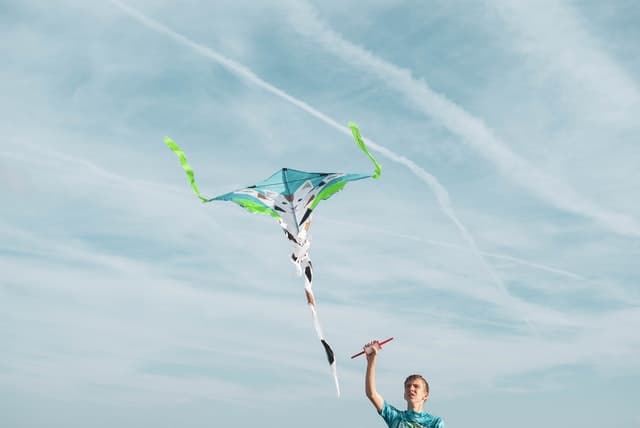 May 13: Frog Jumping Day
May 14: Dance Like a Chicken Day
Cluck, cluck! Have a chicken dance competition.
May 21: Talk Like Yoda Day
Challenging this will be. Fun you will have.
May 24: Scavenger Hunt Day
May 28: Hamburger Day
May 31: Memorial Day
June
June 1: International Dinosaur Day
June 4: National Donut Day
Eat donuts of course!
Draw your own special donut creations.
June 6: Yo-Yo Day
June 8: World Oceans Day
Do a craft of your favorite sea creature.
Visit the beach (or play ocean in the bathtub).
Watch an ocean documentary or Finding Nemo.
Sing the Baby Beluga song.
June 11: Corn on the Cob Day
Eat corn on the cob however you like it.
Find out where corn comes from.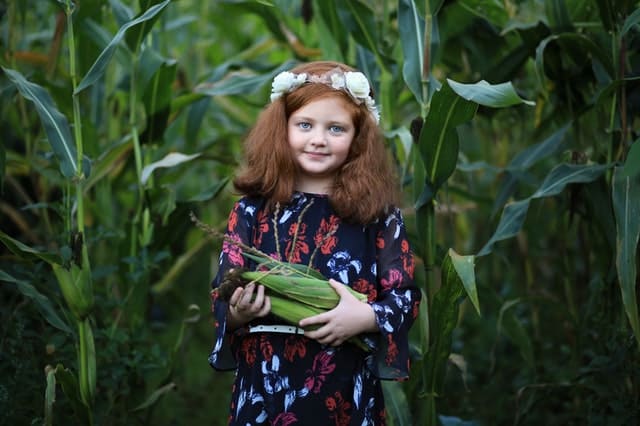 June 12: Magic Day
June 14: Monkey Around Day
Have a water balloon fight.
Make funny faces at each other.
Play hide and seek.
June 15: Nature Photography Day
June 18: International Picnic Day
Have a nice picnic outside.
June 19: World Juggling Day
June 20: Father's Day
Make a Father's day card.
Take dad on a special outing like fishing, boating, or whatever he enjoys.
Play a game with dad.
Try out your best dad jokes to make him laugh.
June 23: Pink Day
July
July 1: International Joke Day
July 3: Compliment Your Mirror Day
Give yourself a compliment–you deserve it. Self-love is a great practice to learn young.
July 4: Fourth of July
July 8: Macaroni Day
Have macaroni and cheese.
July 10: Teddy Bear's Picnic Day
Make invitations.
Prepare small snacks or sandwiches.
Have a picnic with your teddy bear(s).
July 11: Barn Day
Go on a drive and look for barns (if feasible).
Read books about barns like The Big Red Barn.
Watch Charlotte's Web.
July 12: Paper Bag Day
Recycle plastic bags.
Make a pledge to use paper bags.
Make paper bag puppets (the easiest craft ever).
July 15: Gummi Worm Day
Make edible dirt complete with gummy worms.
Play with your gummi worms, then eat them.
July 17: World Emoji Day
Write a story in emojis.
Solve emoji riddles.
Draw your own emojis.
July 18: Ice Cream Day
Visit an ice cream shop for a treat.
Make your own ice cream.
Try an ice cream craft.
Invent a new flavor of ice cream.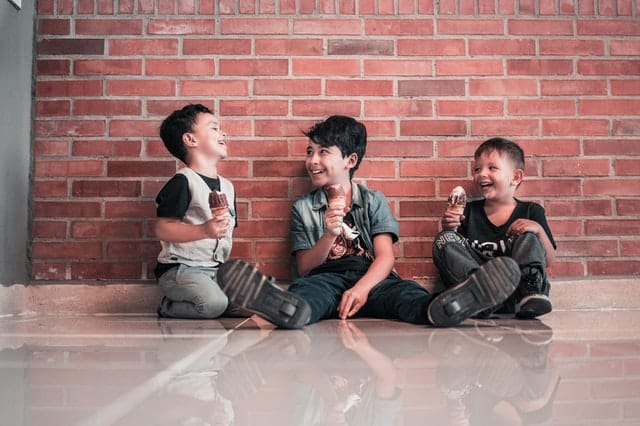 July 20: Space Exploration Day
July 24: Cousins Day
Make cards for your cousins.
July 26: Aunt and Uncle's Day
Draw pictures for your aunts and uncles.
July 31: Uncommon Musical Instrument Day
August
August 1: Sister's Day
Make a card for your sister.
Play a game of your sister's choice.
Do something nice for your sister.
August 3: National Watermelon Day
Eat watermelon!
Have a watermelon seed spitting contest.
Make a tasty treat with a watermelon recipe.
August 7: National Lighthouse Day
August 10: S'mores Day
Make your own s'mores (hint: you can use the microwave or an indoor s'mores maker if you can't build a fire).
August 12: Middle Child Day
Celebrate your middle child!
Let your middle child choose the meals for the day.
Have your middle child pick activities to do together.
August 13: Left-Hander's Day
Write and draw with your opposite hand.
Research some famous left-handers.
Learn facts about lefties.
Make a hand-print craft.
August 16: Tell a Joke Day
Learn some new jokes and try them out on your family.
August 19: National Aviation Day
August 23: Ride Like the Wind Day
Go for a ride on your favorite wheeled craft–bike, scooter, etc.
Race matchbox cars or Lego cars down a ramp.
August 26: Dog Appreciation Day
Make a special treat for your dog.
Give your dog extra cuddle and play time.
Take your dog for a walk.
Draw a picture of you and your dog together.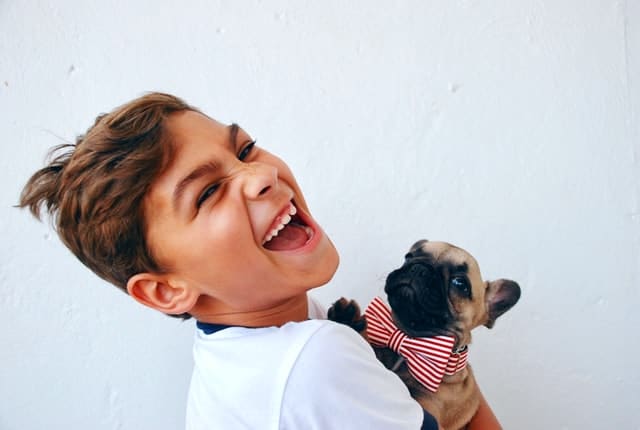 August 28: Bow Tie Day
Wear a bow tie with pride! You can even make and decorate your own paper bow ties for the whole family.
August 30: Frankenstein Day
Wear green.
Try your best Frankenstein walk.
Learn about the story of Frankenstein.
Make your own mad scientist creation out of scrap materials.
August 31: Eat Outside Day
Have a picnic.
Eat watermelon or popsicles outside (the messier the better).
September
September 6: Read a Book Day
Get the whole family reading together. (Another of my personal favorite fun holidays for kids.)
Try reading outside.
Take turns reading to each other.
September 12: Grandparents Day
September 13: Roald Dahl Day
September 15: Make a Hat Day
Make and decorate hats for the whole family.
Go on an outing together wearing your hats and pose for a family picture.
September 16: Collect Rocks Day
Take a walk and see what different kinds of rocks you can find. Try to identify them when you get home.
Go gem mining or break your own geodes.
Visit a museum with a gems and mineral collection.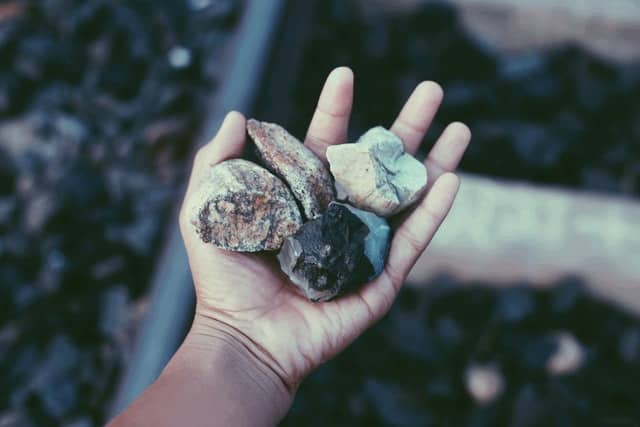 September 18: Rice Krispie Treat Day
Make and enjoy Rice Krispie treats together.
September 19: Talk Like a Pirate Day
Ahoy, matey! See which one of you can stay in pirate character all day long.
Dress like a pirate for bonus points.
Have a swashbuckling sword fight.
Watch a movie with pirates, like Hook, for inspiration.
September 21: Miniature Golf Day
September 22: Elephant Appreciation Day
September 23: Checkers Day
September 24: Love Note Day
Write a nice note to someone you love.
September 28: Good Neighbor Day
Do something helpful for a neighbor like raking leaves.
Bake a treat and drop it off for a neighbor.
Invite a neighborhood child out to play.
October
October 3: World Card Making Day
Make your own cards to give to friends, neighbors, and family.
October 4: Taco Day
Make your own tacos.
Try out as many taco puns as possible (taco-bout fun).
October 5: World Teacher Day
Make a card for your teacher.
Make a homemade treat or craft for a teacher.
October 6: Mad Hatter's Day
Watch or read Alice in Wonderland.
Make outlandish hats to wear.
Have a tea party.
October 9: Astronomy Day
October 12: Farmer's Day
Learn where your food comes from.
Dress like a farmer.
Visit a farm.
Try a gardening project.
October 13: Fossil Day
October 16: Dictionary Day
October 18: Chocolate Cupcake Day
Make, decorate, and eat chocolate cupcakes. Give some to your friends if you're in a sharing mood.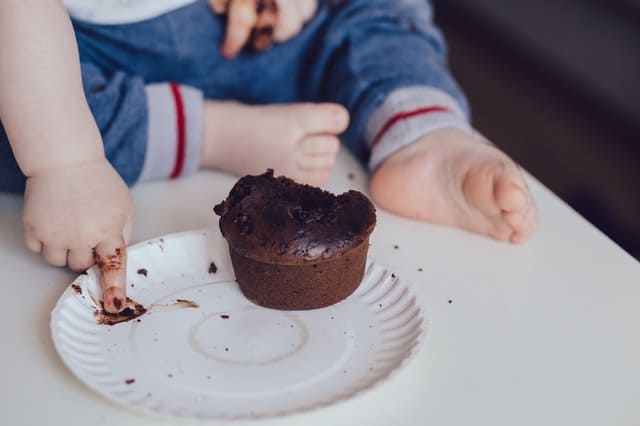 October 20: International Sloth Day
Learn about sloths.
Have a lazy day.
Talk as slow as possible.
October 26: Howl at the Moon Day and Night
Learn about wolves–did you know it's a myth that they howl at the moon?
Go outside and howl at the moon, just for fun!
October 28: International Animation Day
October 31: Halloween
Make a jack-o-lantern (or paint your pumpkin).
Try a Halloween craft.
Dress up and go trick-or-treating.
Tell spooky stories or read Halloween kids' books.
November
November 6: National Basketball Day
Play basketball.
Watch a basketball game.
Learn about a basketball player.
November 8: Tongue Twister Day
November 10: Sesame Street Day
Watch Sesame Street.
Sing Sesame Street songs.
Draw a picture of your favorite Sesame Street character.
Try Sesame Street activities like games and art.
November 11: Origami Day
November 13: World Kindness Day
Say kind words to each other.
Carry out acts of kindness.
Read kids books about kindness.
November 14: National Pickle Day
November 15: America Recycles Day
November 17: Take a Hike Day
November 20: World Children's Day
Wear blue.
Learn about a children's charity like UNICEF.
Find out about children's lives in other parts of the world.
November 21: World Hello Day
November 22: Go for a Ride Day
Go for a scenic drive.
Ride a train or subway to someplace new.
Take a family bike ride.
November 25: Thanksgiving
Talk about things you're grateful for.
Make a gratitude tree.
Get kids involved in preparing the family meal and setting the table.
December
December 3: Make a Gift Day
Make homemade gifts for friends and family.
December 8: Pretend to Be a Time Traveler Day
Dress up like a historical figure from long ago and pretend to be them.
Talk about when you would visit if you could travel through time.
Make a time capsule together.
Make your own time machine out of cardboard and scrap materials.
December 12: Gingerbread House Day
Make your own gingerbread houses (there are kits to make things easier).
December 13: National Cocoa Day
December 14: International Monkey Day
Eat bananas.
Go climbing somewhere.
Do your best monkey impersonation.
Learn about monkeys and different types of monkeys.
Make a monkey craft.
December 17: Ugly Sweater Day
Try a thrift store or decorate your own ugly sweater.
Go out in your ugly sweater and see how many compliments you get.
Host an ugly sweater party.
December 20: Go Caroling Day
Take a trip back in time and go caroling in your neighborhood.
Practice singing songs together as a family. Invite friends to make it even more fun.
Dress festively and celebrate with warm drinks when you get home.
December 21: First Day of Winter
If there's snow on the ground, get outside and play in it.
Try a fun winter craft.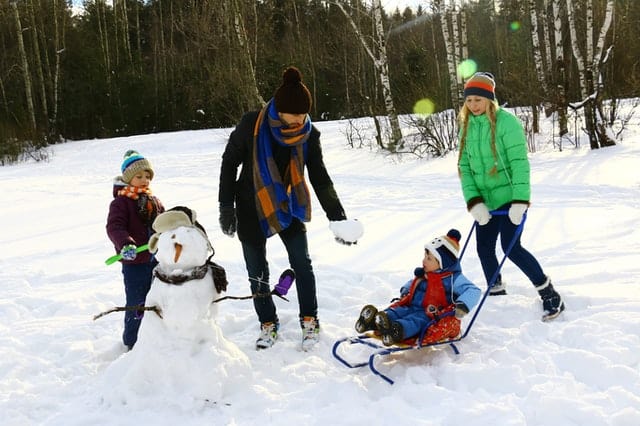 December 26: Thank You Card Day
No, you don't have to write thank you cards for all your Christmas gifts (though you can if you want). But how about writing thank you notes for the people you've appreciated through the year?
December 28: Card Playing Day
December 31: New Year's Eve
Enjoy some sparkling cider.
Talk about your wishes for the New Year.
Have a New Year's countdown (you can even do it earlier than midnight).
Celebrating Fun Holidays for Kids
I hope this giant list of fun holidays for kids has gotten you inspired to try some new traditions with your family. Family bonding time is so important for creating a solid life foundation for your child.
By creating fun new shared experiences, your child will have more fond memories of their childhood. Don't let the weeks fly by without injecting some joy and a break from the mundane.
Try and let the kids take the lead as much as possible when determining which fun holidays for kids to celebrate and what activities to do on those days. They'll get a lot more enjoyment when it's not forced.
If I've missed anything on this list that your family enjoys celebrating, please share in the comments. Which of the fun holidays for kids are you most excited to celebrate?
Don't forget to grab your free printable calendar of fun holidays for kids using the button below.