Friday may not be an obvious choice of days for affirmations. You may be preoccupied with your end-of-week plans or under a tight end-of-day deadline at work. Even if you think you can skip the affirmations today, we recommend reciting a few as they will help you be the very best you can be.
If you're new to the world of affirmations, here's a brief explanation. Affirmations use the law of attraction to bring that which you affirm into your life. For this to happen, you need to create the right energy towards the statement you are affirming. For this reason, we recommend reciting each affirmation a couple of times to ensure it resonates with you. With this, we also suggest finding the affirmations that ring most true as they will be easier to manifest.
If you're a busy bee and can't find the time to sit down and practice your affirmations, then try building them into your morning routine or commute. It doesn't matter where or when you affirm, all that matters is that you feel the energy.
The first list of affirmations is designed to help you absolutely smash your Friday at work while the second is for your post-work reset. Let's get started.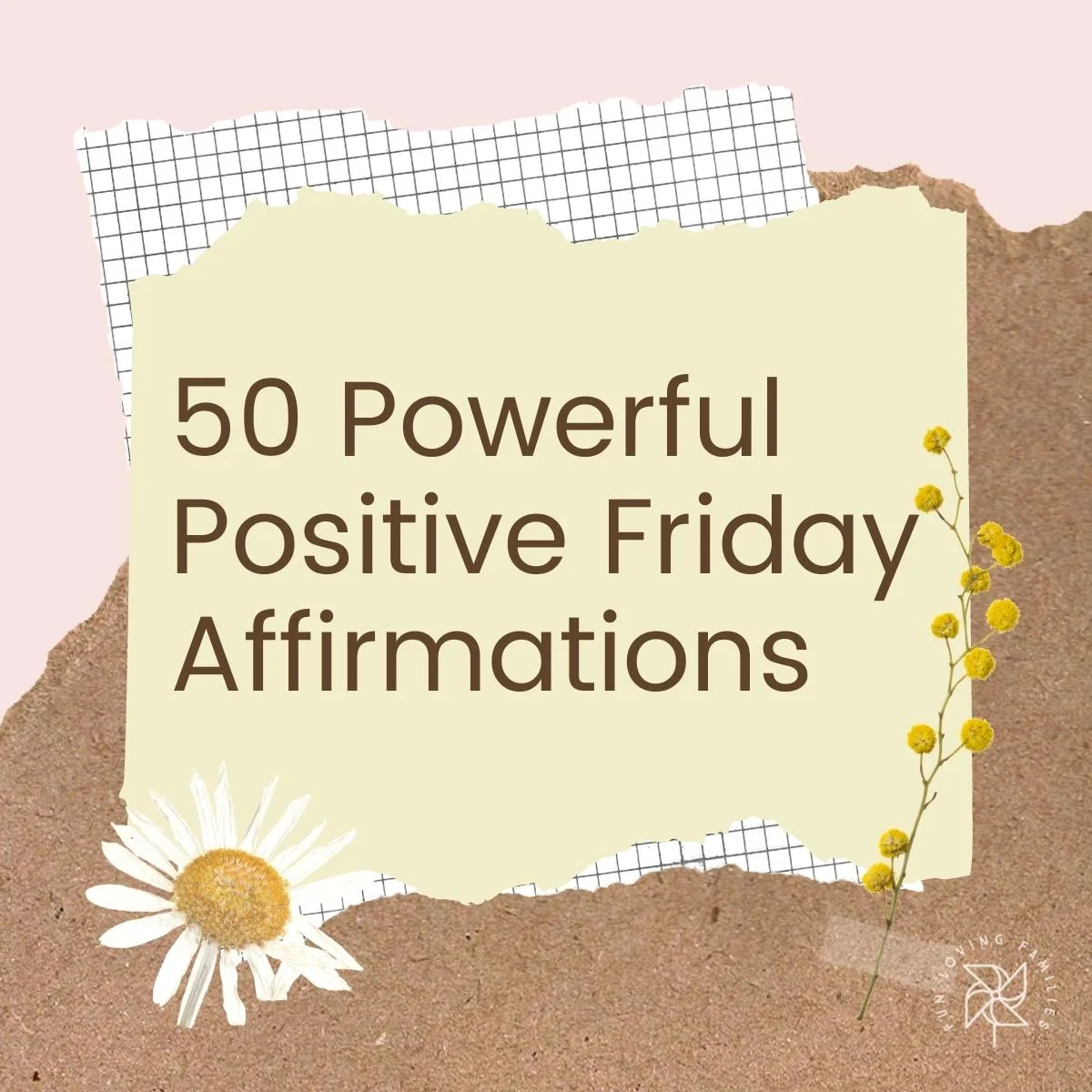 Affirmations for Work on a Friday
1. Today is MY day.
2. I love Fridays.
3. Fridays suit me.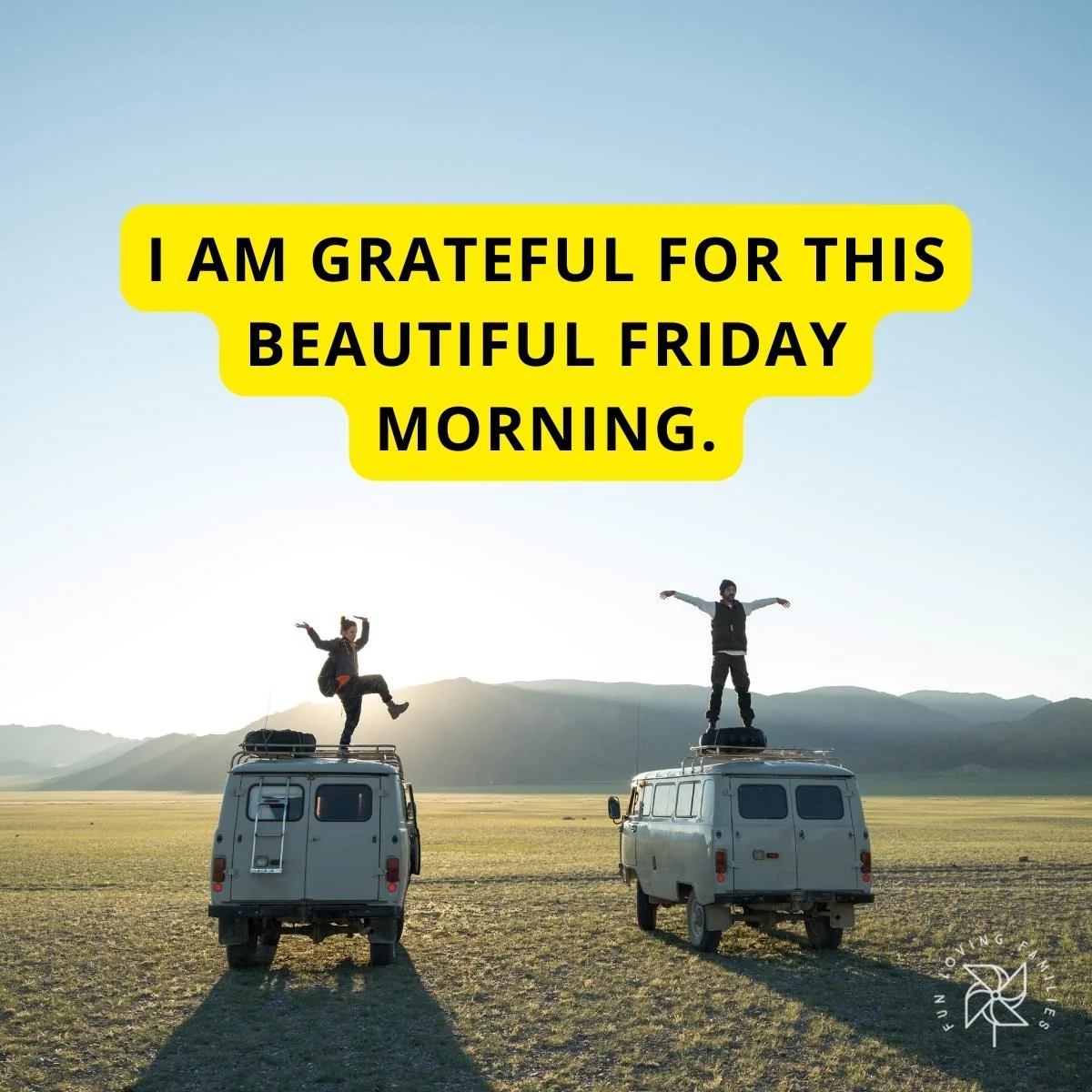 4. I am grateful for this beautiful Friday morning.
5. Today is a great day to begin my journey.
6. This has been an amazing week and it is only getting better.
7. I can't wait for today!
8. I feel light today.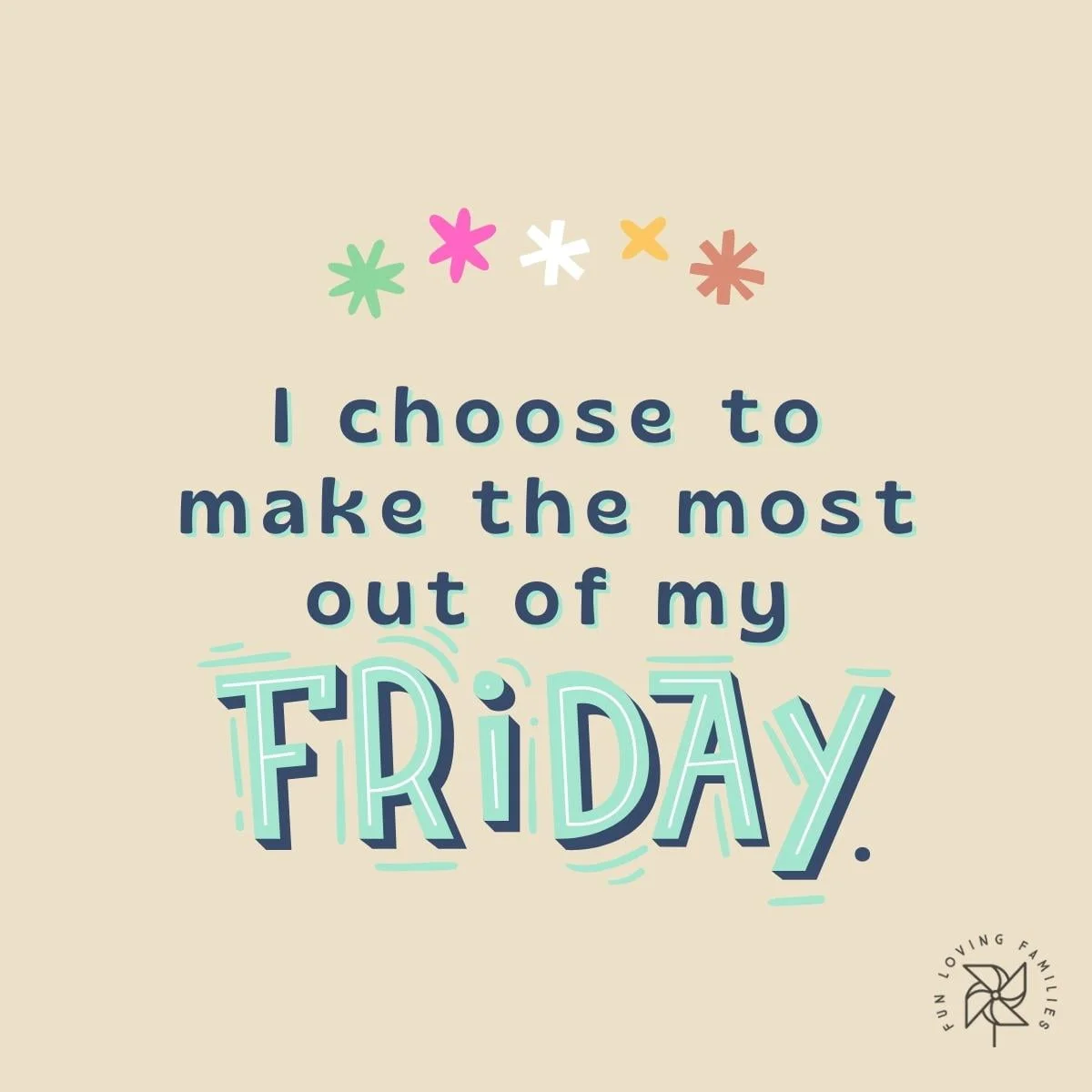 9. I choose to make the most out of my Friday.
10. I feel radiant today.
11. I have the ability to make today awesome and so I am choosing to do that.
12. I believe in myself.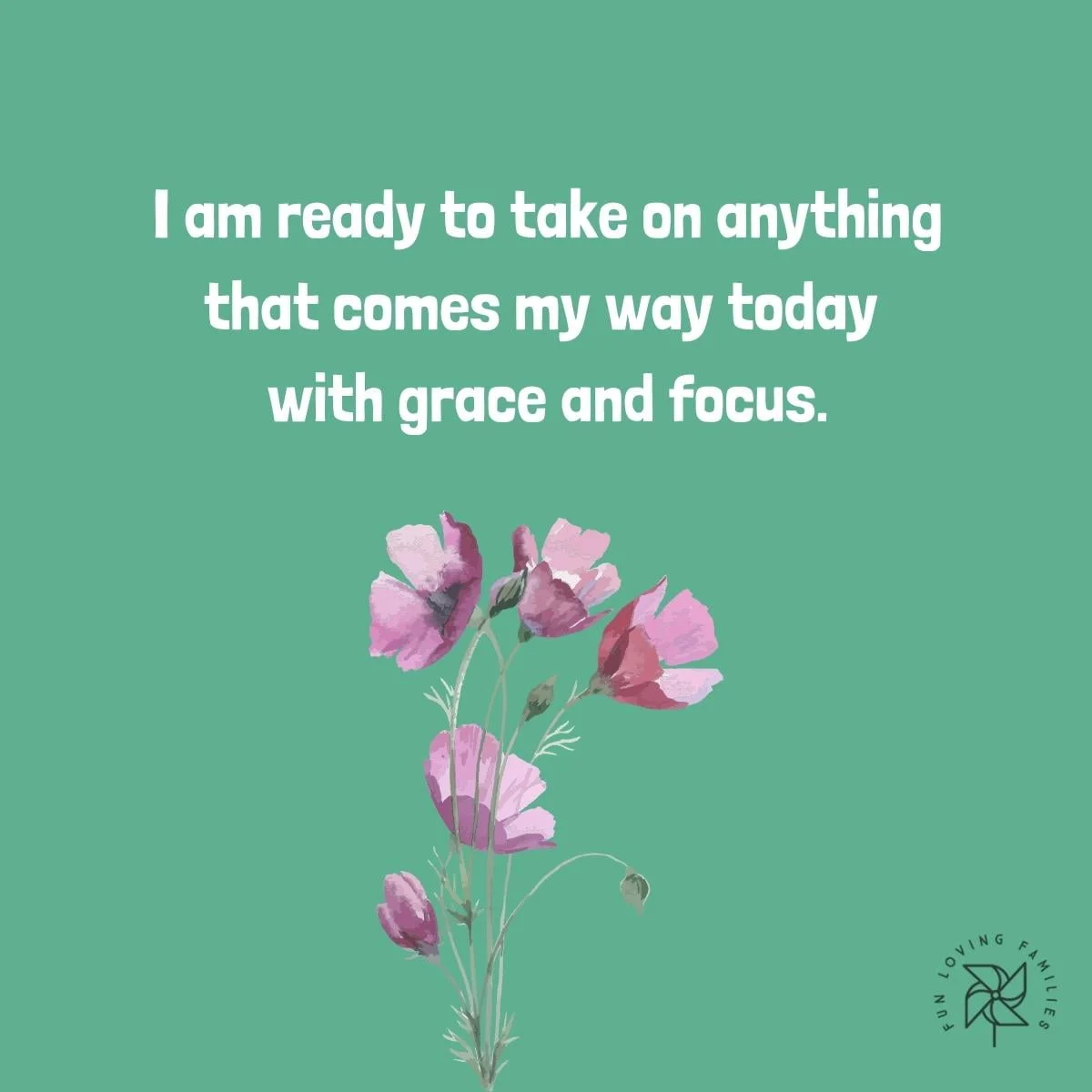 13. I am ready to take on anything that comes my way today with grace and focus.
14. I am proud of all that I have done this week, but it does not define me.
15. I love myself simply for existing.
16. I release the habits that no longer serve me.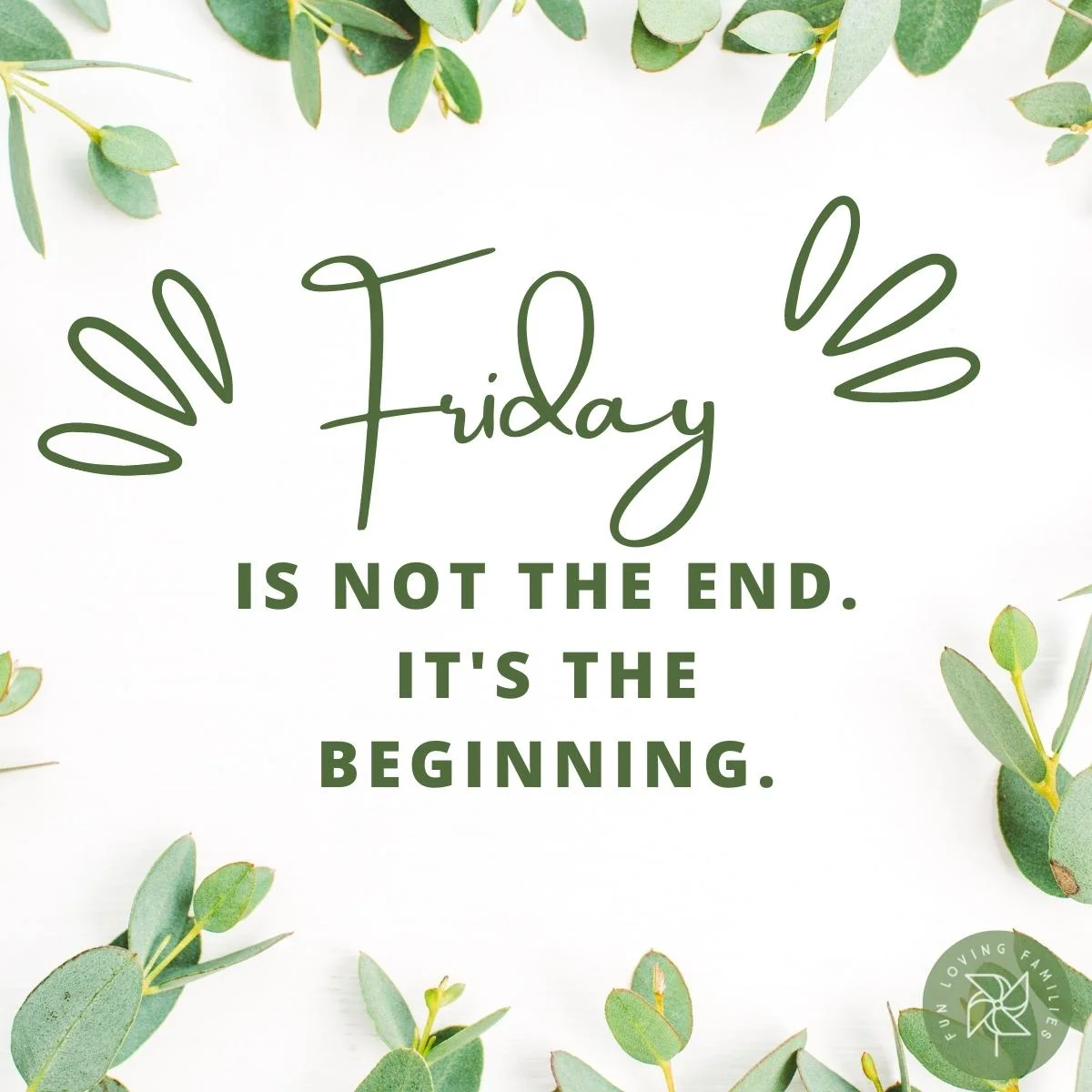 17. Friday is not the end; it is the beginning.
18. I embrace joy and abundance.
19. It is time to live the beautiful life I have been dreaming of.
20. Every day that passes, I am growing into the person I am meant to be.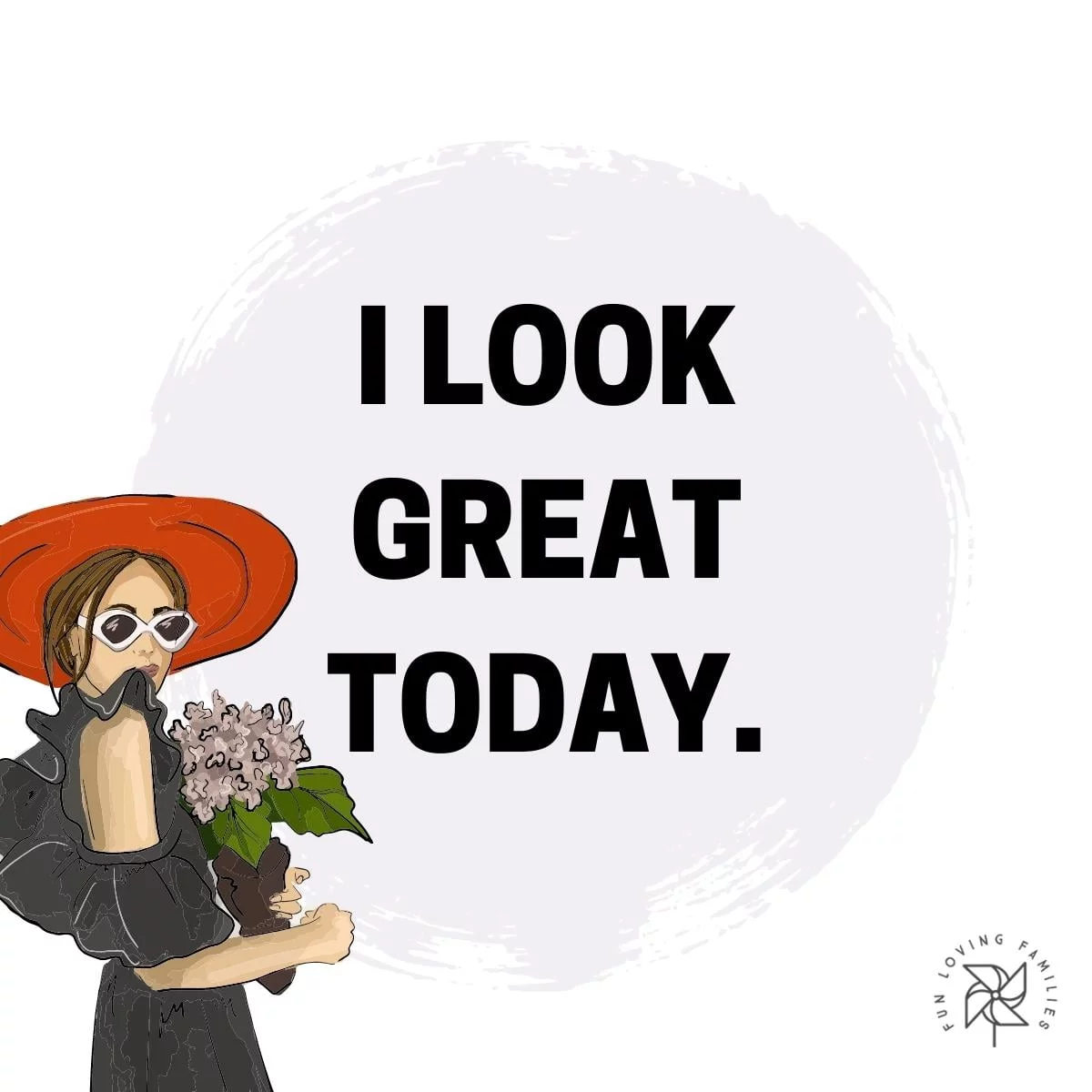 21. I look great today.
22. I am so thankful to be alive.
23. I breathe in courage, and I exhale self-doubt.
24. My colleagues trust me because I trust myself.
25. I will not let a mistake dictate the trajectory of my day or life.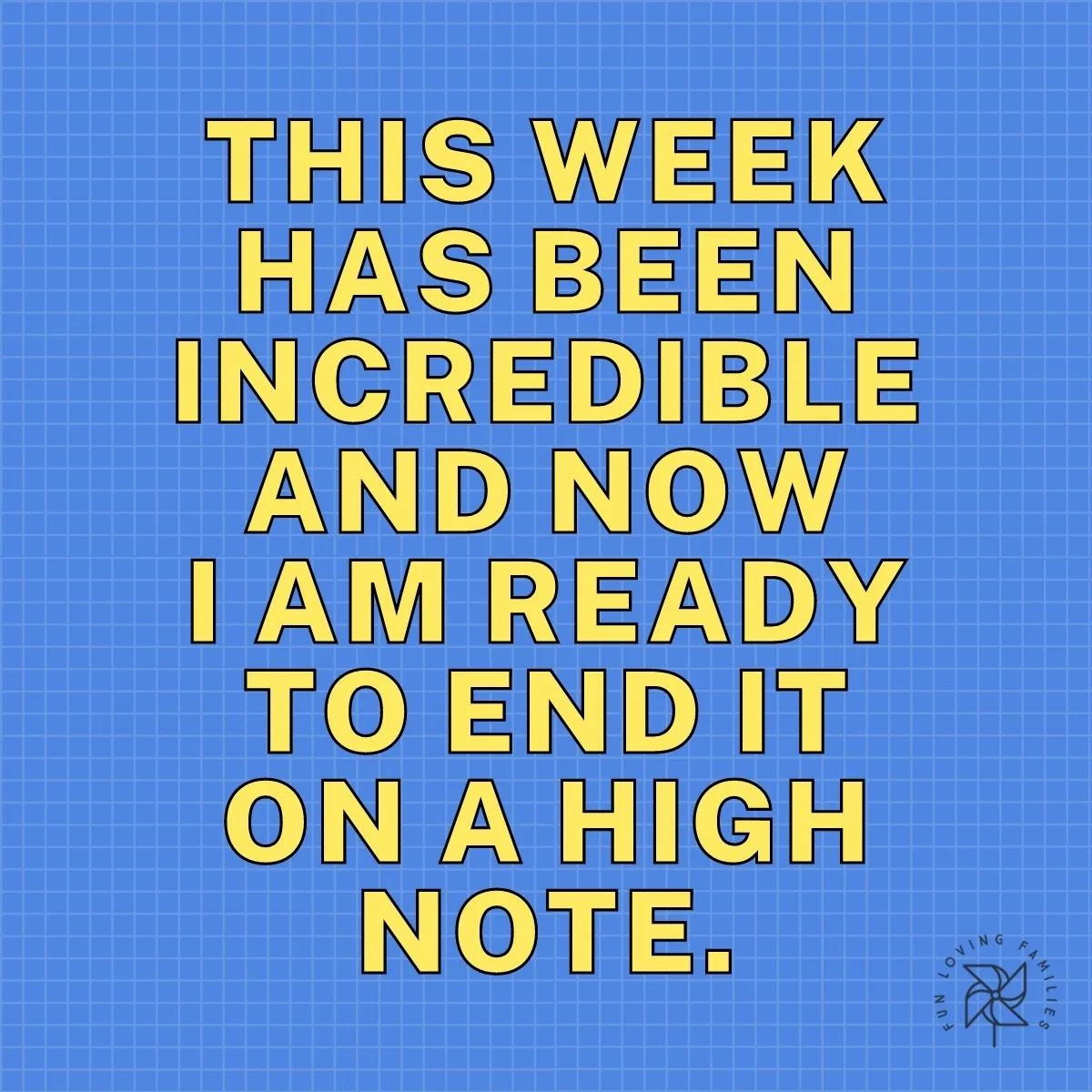 26. This week has been incredible and now I am ready to end it on a high note.
27. Obstacles are fuel for me to grow.
28. I trust my abilities.
29. Everyone is going through their own battle, so I do not take things personally.
30. My colleagues regard me as smart, strong, and reliable.
31. I am constantly surpassing expectations at work.
Affirmations for Friday Evening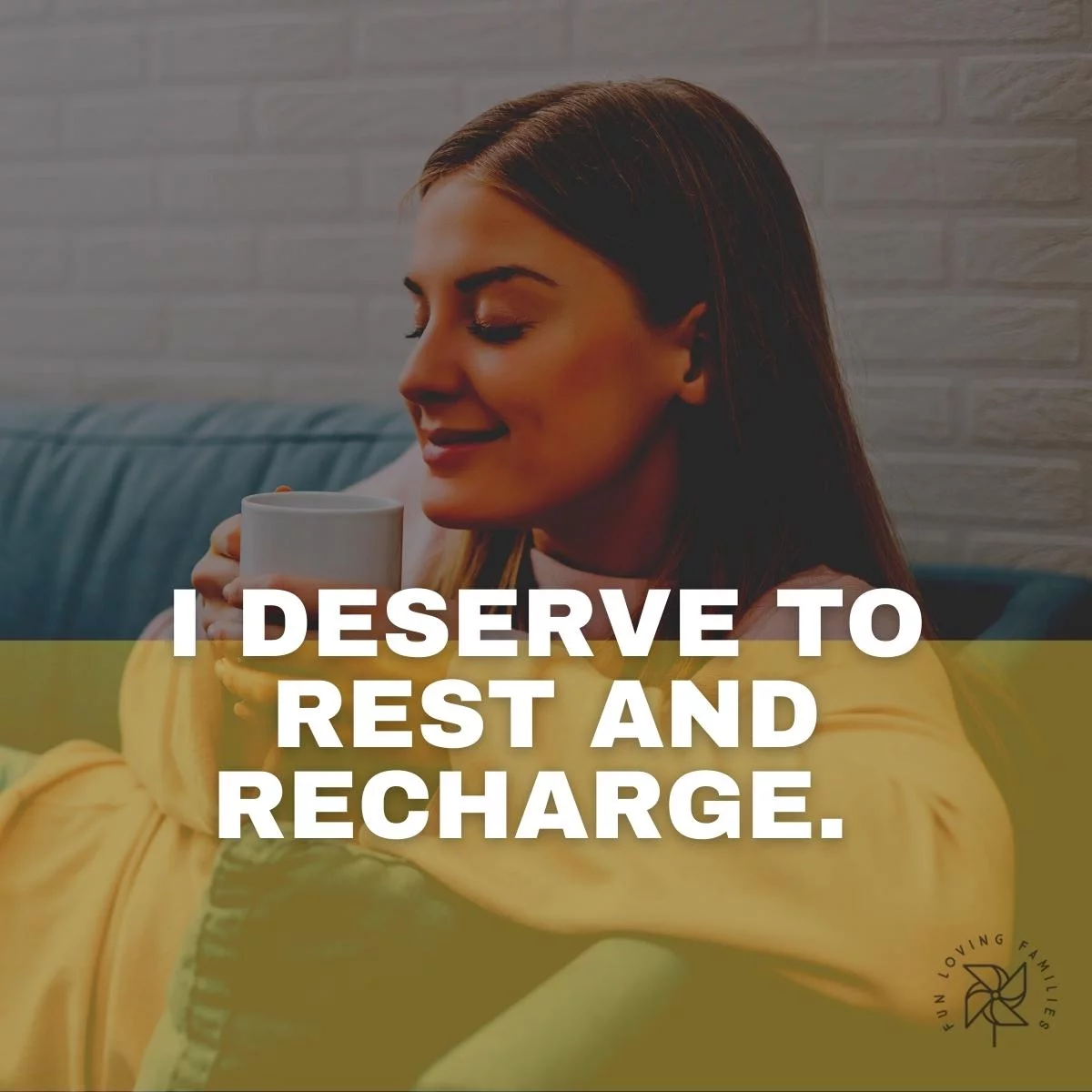 32. I deserve to rest and recharge.
33. I deserve to have some fun!
34. I am confident in myself.
35. Stress and worry do not serve me, so I choose to let them go.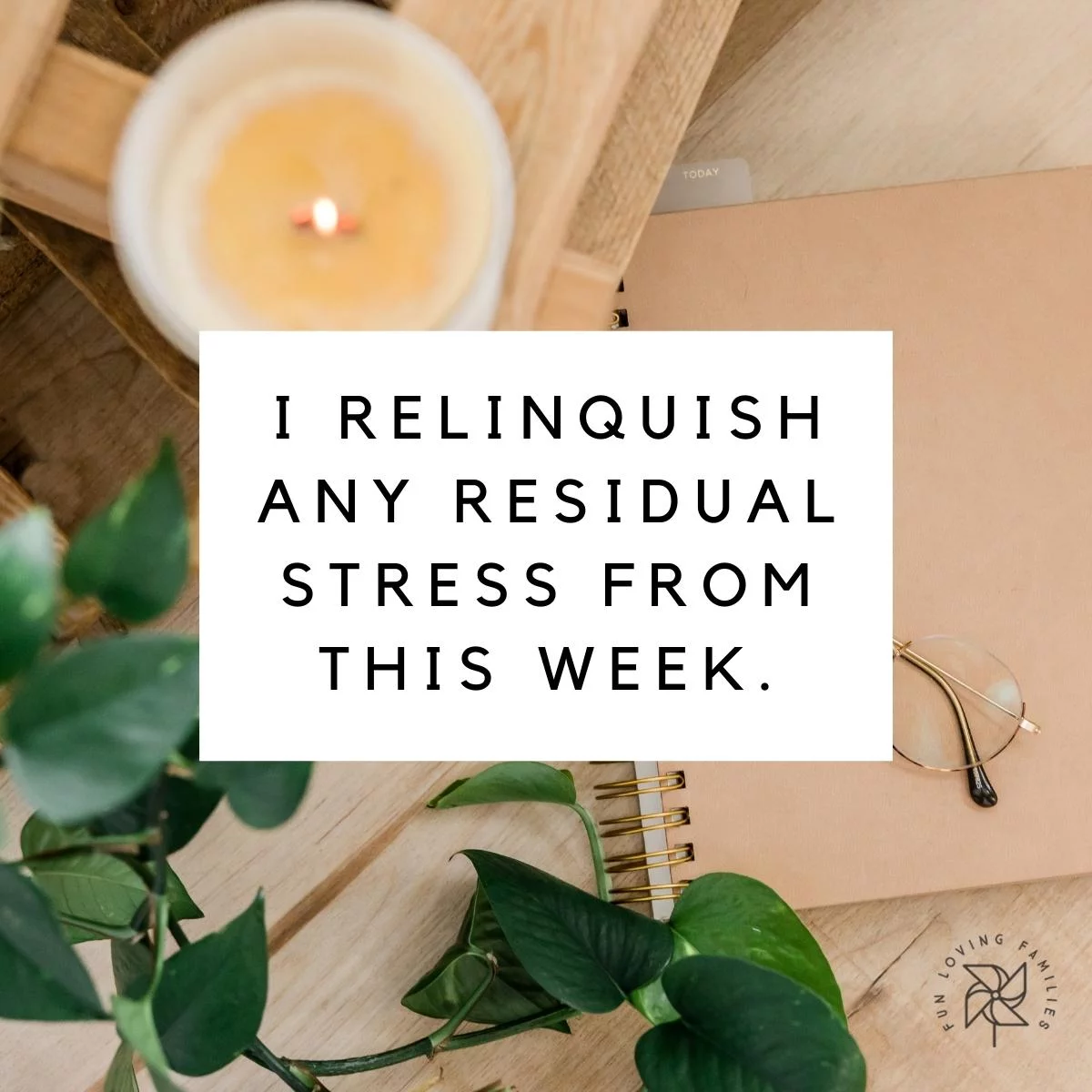 36. I relinquish any residual stress from this week.
37. It's time to sparkle!
38. I can feel the exciting things the future holds for me.
39. I love Friday evenings!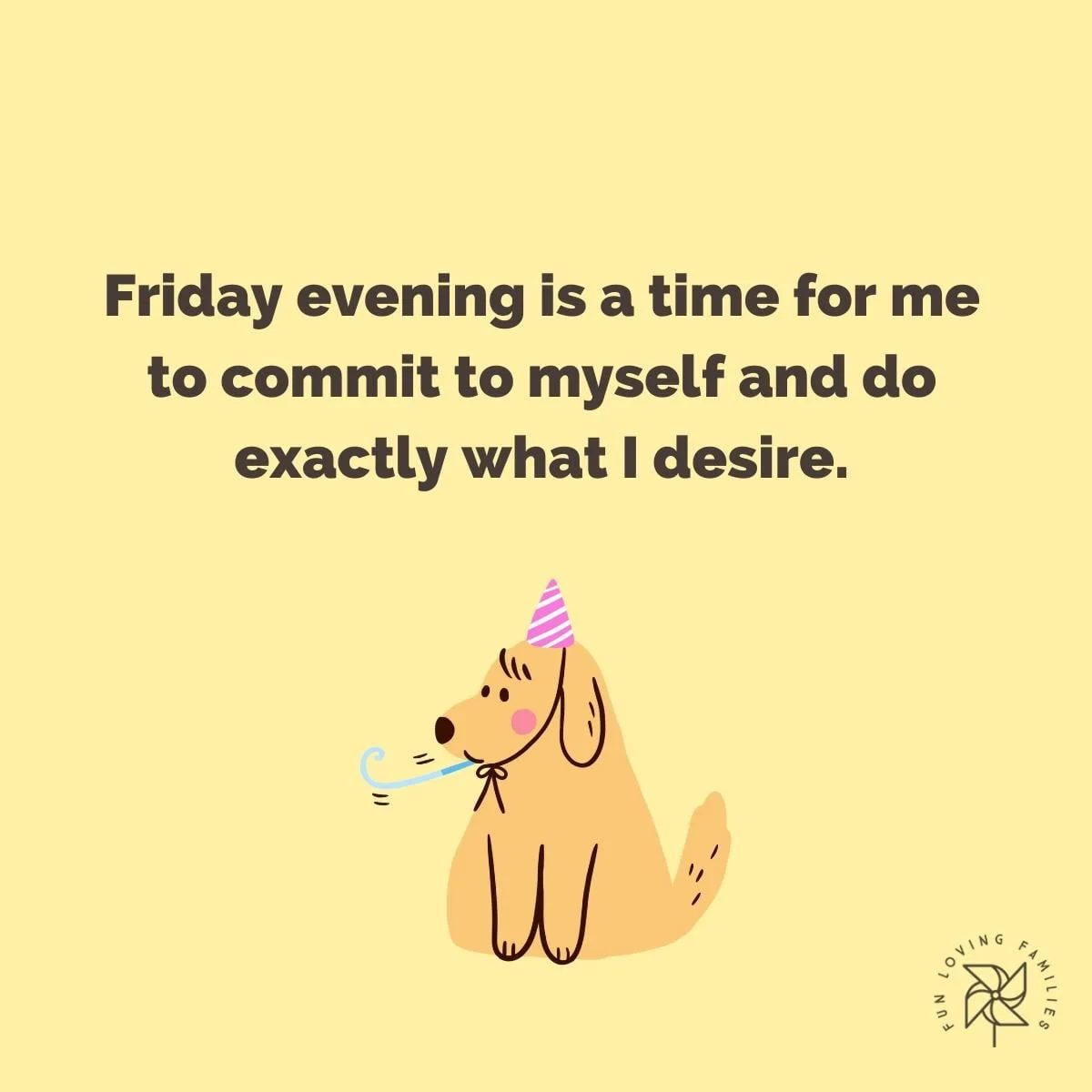 40. Friday evening is a time for me to commit to myself and do exactly what I desire.
41. I am present.
42. I do not need to think about the past few days, weeks, or months.
43. I have learned more about myself this week and I will continue to learn and listen to myself moving forward.
44. I do not need to think about tomorrow or next week or next month.
45. All that matters is this moment I am living in right now.
46. I choose to be joyful tonight.
47. Negativity does not serve me.
48. The weekend awaits me, and I am fortunate to have a break.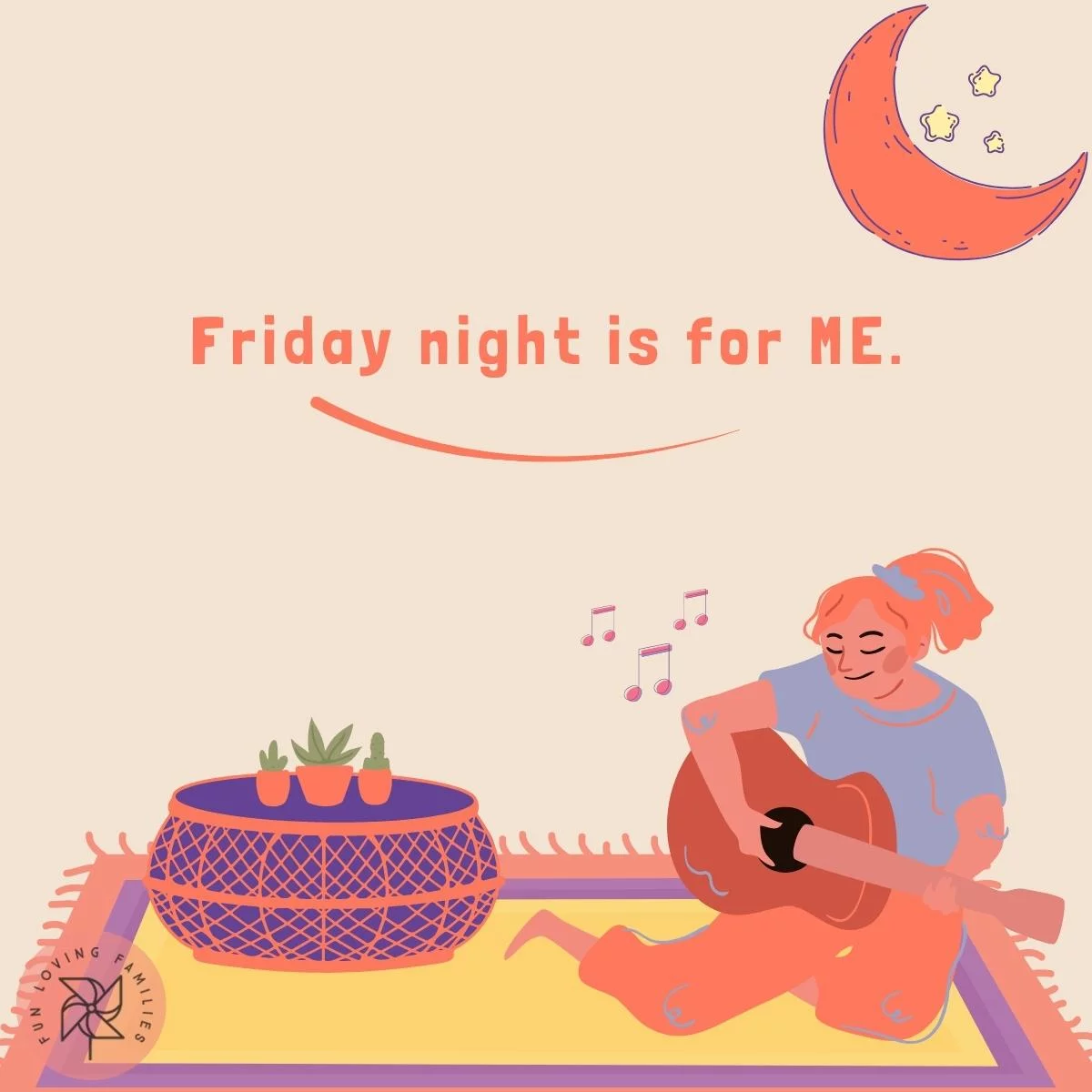 49. Friday night is for me.
50. I am listening to my body and giving it what it needs.
Let's Get This Party Started!
No matter where you are on your Friday, these affirmations will help get you onto your path to abundance and ultimately, live a more fulfilling life.
Similar Posts: